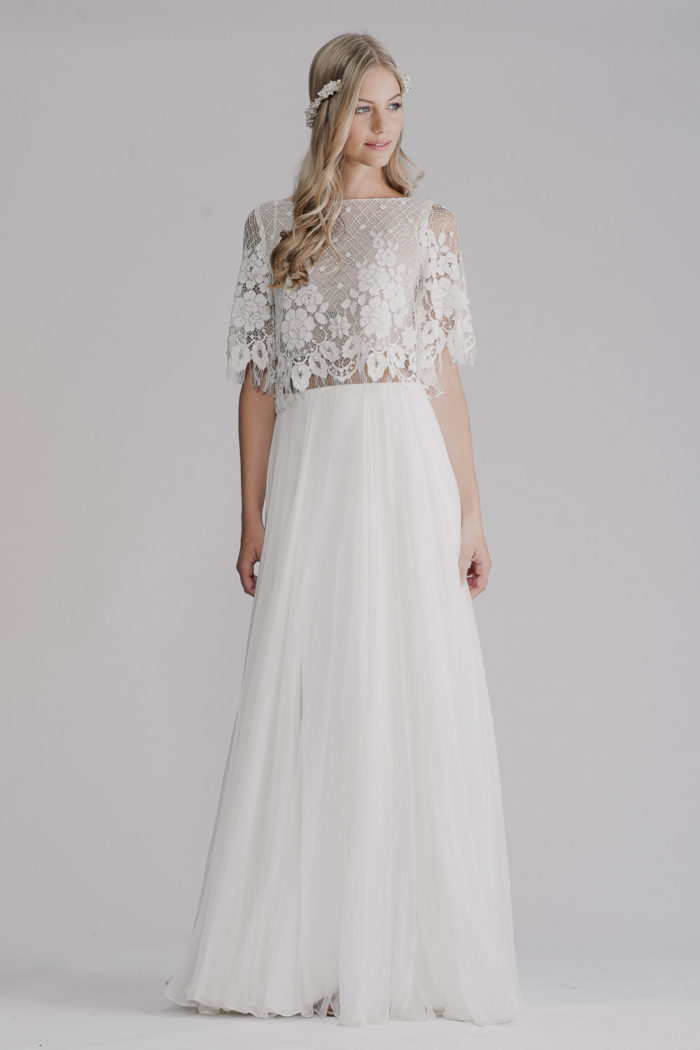 Kayla Wedding Dress. Dress for the Wedding is an Etsy affiliate. Shopping sources for wedding dresses use affiliate links when the link is noted in italics.
A Wedding Dress to Love: Kayla by Yoav Rish
As a happy spectator of all things weddings and dresses, one of my favorite things to do is have a look around Etsy and Instagram, in search of what's new in handcrafted wedding dresses!
Earlier this fall, I came upon Yoav Rish at RISH Bridal Shop on Etsy, and realized he was the designer who had created some of the lovely bridal gowns I had been liking and hearting on Instagram!
A Beautiful Two Piece Wedding Dress
Right now there are just a few dresses in this designer's Etsy shop, but one of them it happens to be the very one that first caught my eye. It's the Kayla, which is actually comprised of bridal separates - a beautiful lace top and silk chiffon skirt that perfectly represents this designer's boho glam signature style.  Even though this look is technically bridal separates, not a dress, we've made it the wedding dress of the day!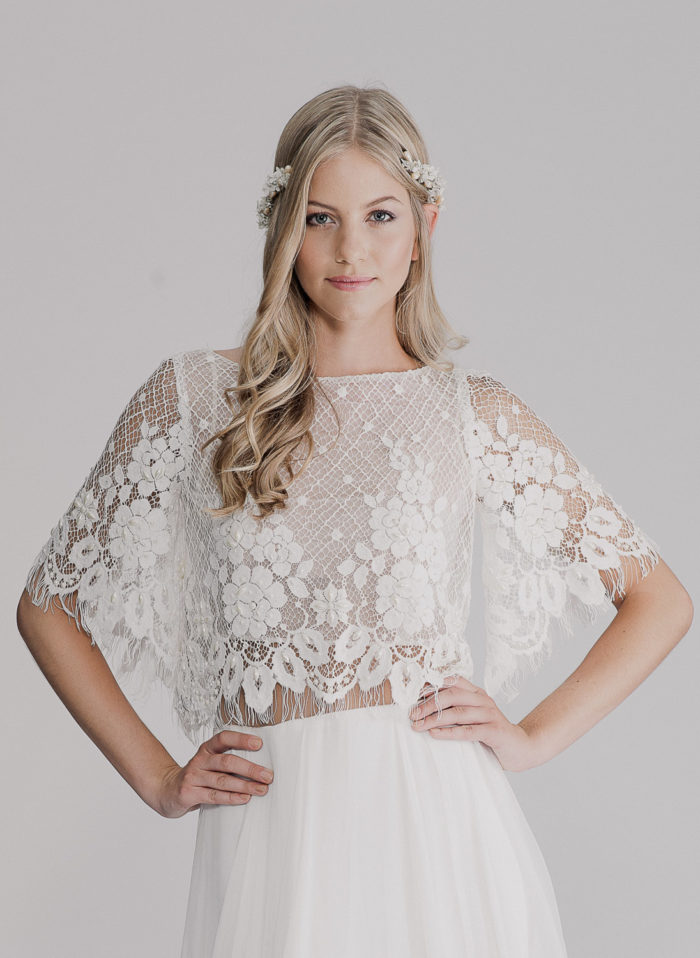 Kayla by RISH Bridal Atelier
Now, if you are under the impression wedding gowns found on Etsy are usually just simple handmade affairs by amateur designers, you're mistaken - many top bridal designers also sell through Etsy, and we're counting RISH Bridal Shop among the upper echelon of the designer names available.
More About RISH Bridal Atelier
Yoav Rish is a worldwide name in formal wear, known especially in his native Tel Aviv as an acclaimed evening gown designer who dresses top celebrity figures. With a background in couture evening gowns, it only makes sense that the RISH Bridal Collection stuns and reaches that same level of high-glamour appeal.
Fine laces and an eye for the most flattering shapes imaginable, have made this glam bridal collection one we want to watch, and can't wait to see catch on even more in the U.S.! With this amazing aesthetic, and impeccable construction, it's not surprising that these gorgeous handmade bridal gowns and separates with an elegant boho feel are selling out.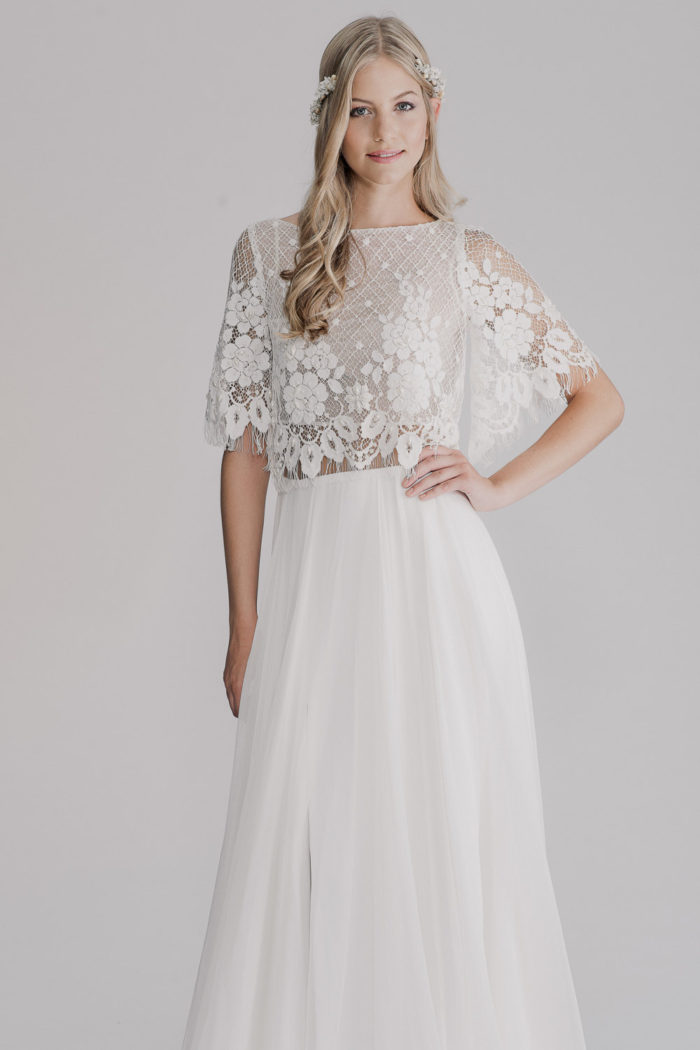 For more from this designer, you'll want to keep tabs on his Instagram feed for more beauties, as well as keeping an eye on this Etsy shop for new arrivals. For more information, and to see the full bridal collection, visit www.yoavrish.com
See more Wedding Dresses of the Day here!