Claire Pettibone Spring / Summer 2014 | Decoupage Collection
I've been smitten with Claire Pettibone's designs ever since I started re-immersing myself in wedding fashion when I started Dress For The Wedding. Since it had been a few years since my wedding, it had been a while since I had seriously looked at wedding dresses, and I was amazed to learn how many artful wedding dresses there are out there now; and how detail, lace, and heirloom styles have really come back into the bridal realm. Perhaps no designer has mastered such a mix of vintage references, modern romantic style, and exquisite feminine detail as Claire Pettibone.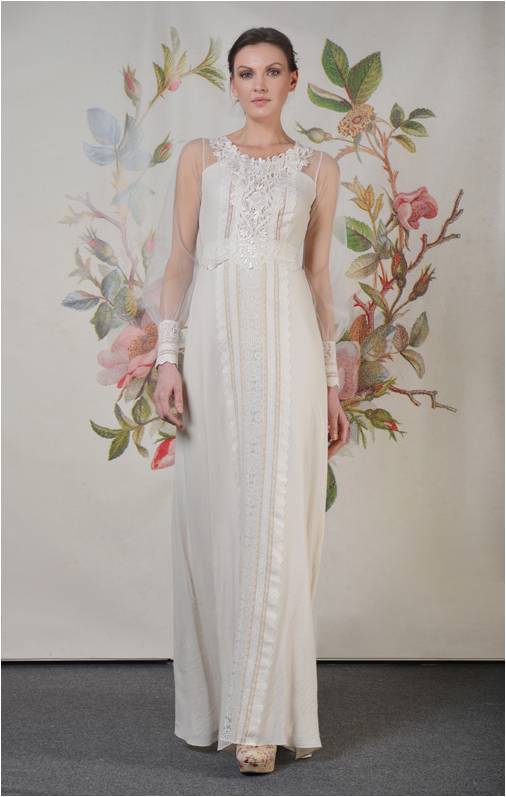 Delaney
Looking at the delicate gossamer-like elements of in the lacework in her collections gives me that same sense of awe that comes from observing the wings on a butterfly, or seeing dragonflies gracefully alight on a lily pad.  Like those moments, Claire Pettibone's wedding gowns sometimes leave me with out the right words to describe them.  They are like poems or beautiful song lyrics somehow expressed in a ethereal gown. One can fixate on just one element and see the thought that goes into each gown and study it like one might read a page from a book, or stare at a work of art and notice the masterful paint strokes.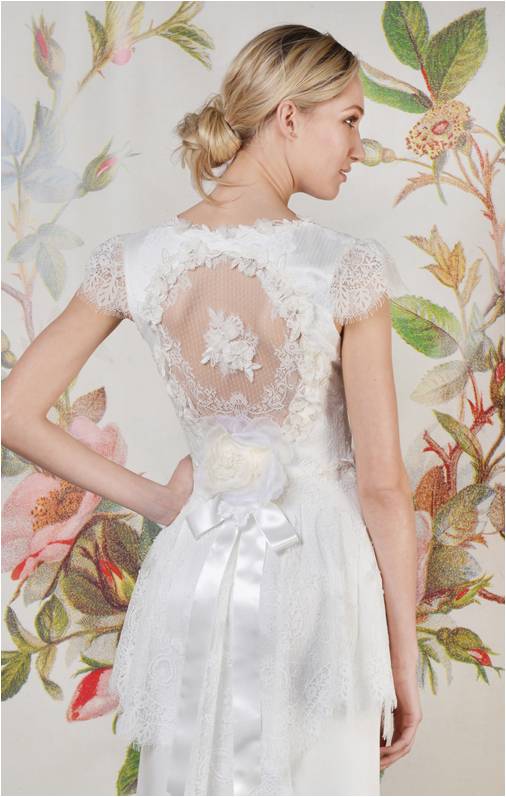 Claire Pettibone's Gladys has an amazing back detail
The current 2014 Claire Pettibone Collection, called Decoupage, was inspired by the French decoupage decorating method of cutting and layering decorative elements and embellishments. The collection is full of gowns that show that approach to capturing small details, floral patterns, and intricacies and piecing and layering them in artistic ways.  One can imagine these gowns on the bride who wants to wear work of art and have timeless heirloom gown that will be treasured and admired for generations to come.  Here are the lovely treasures from the Claire Pettibone 2014 Collection.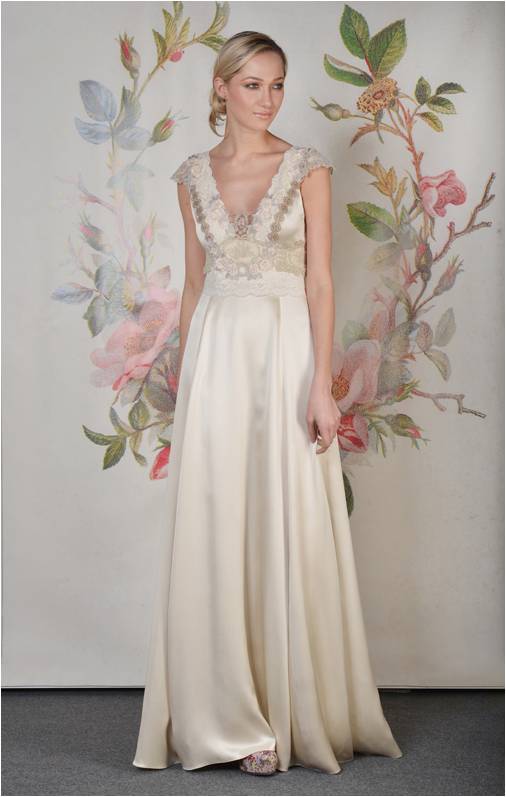 Abigail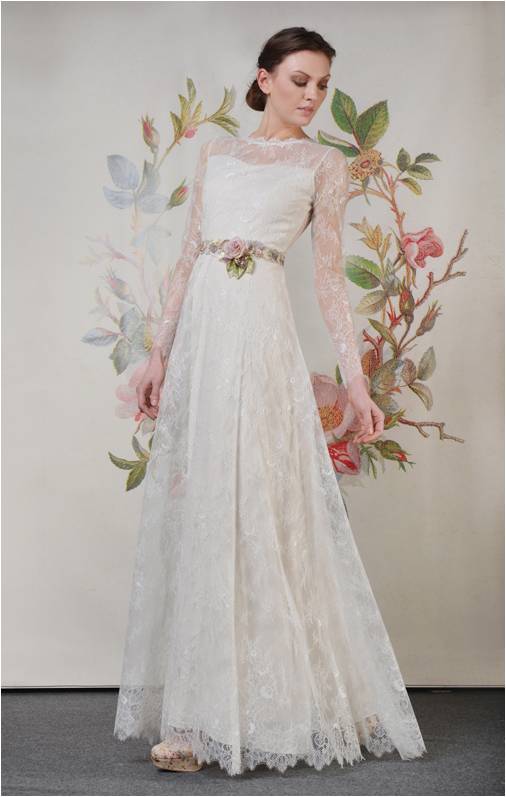 Charlotte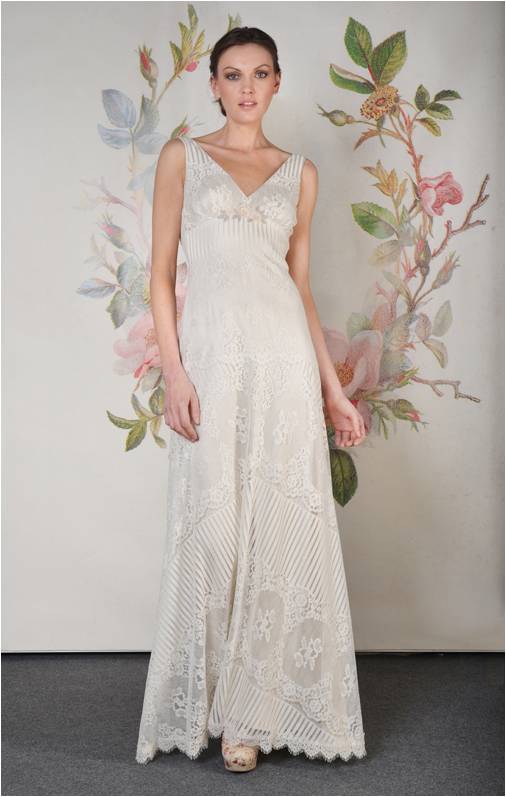 Antoinette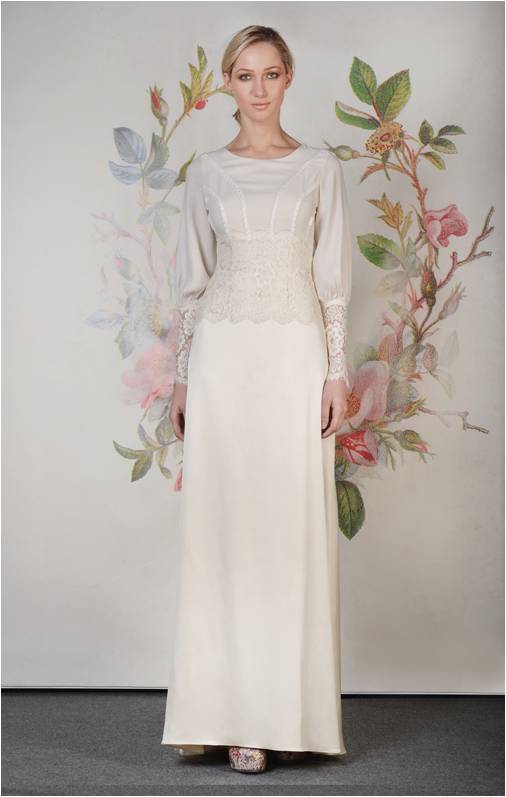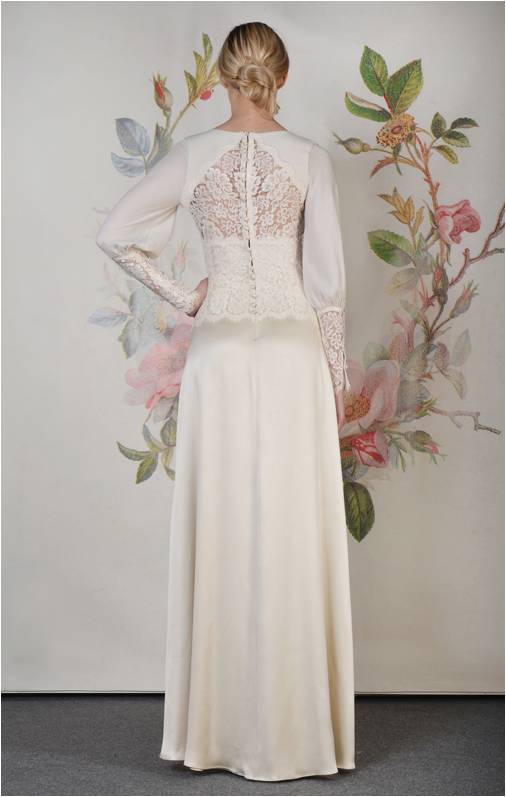 Estelle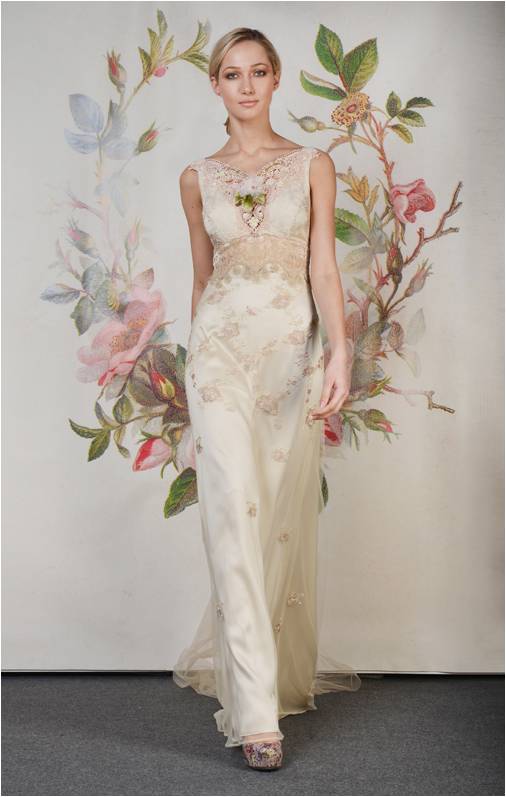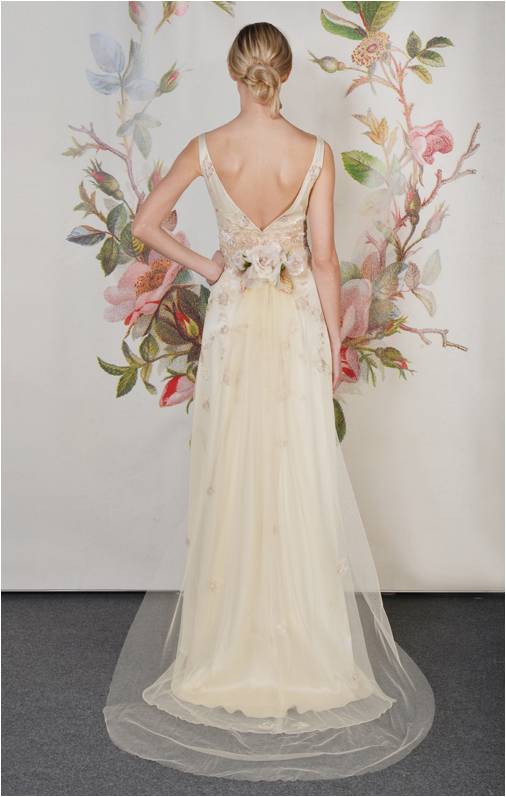 Primrose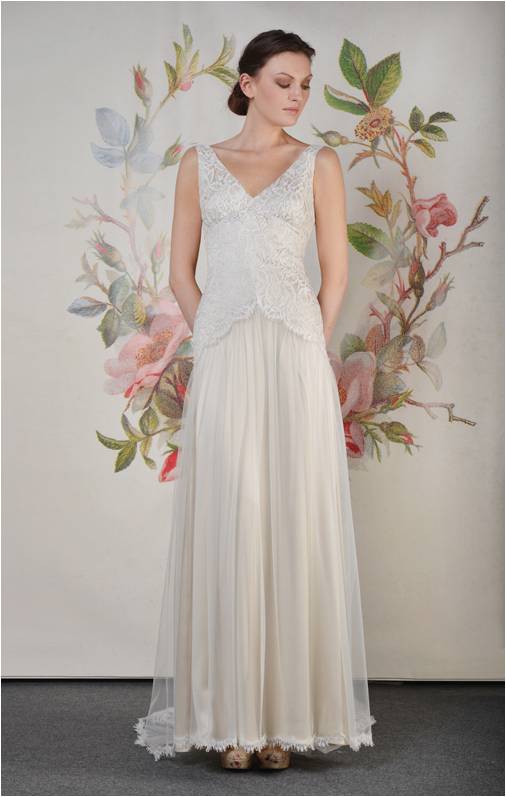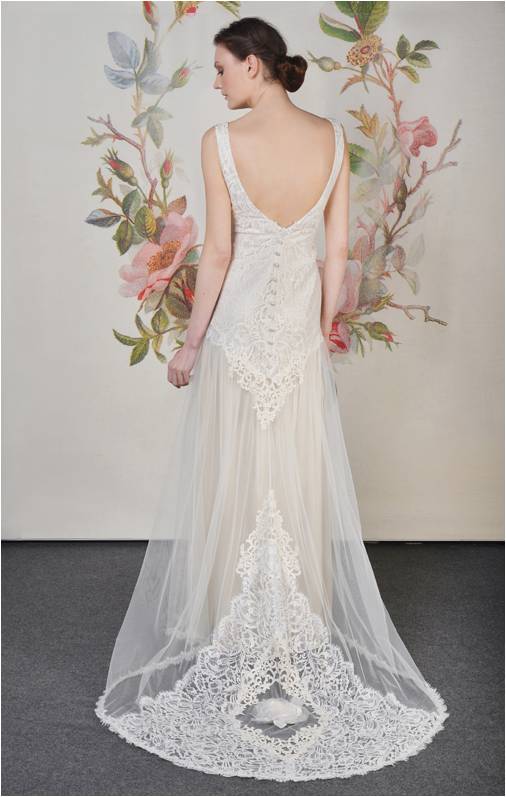 Florentine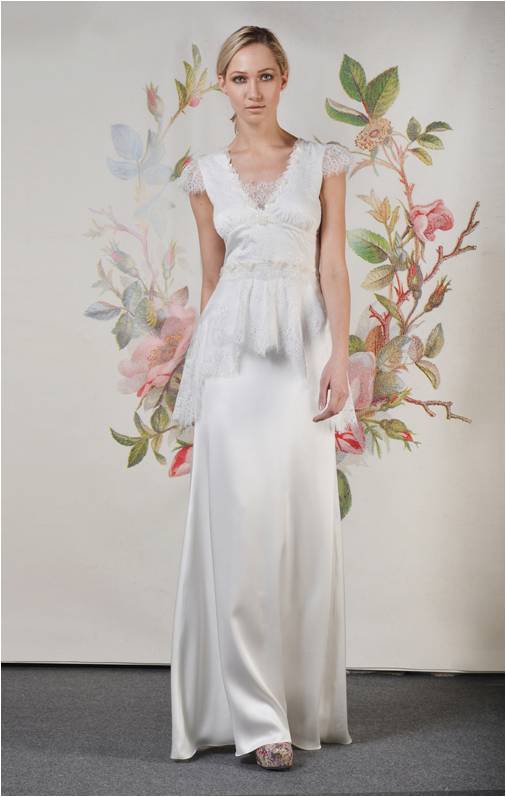 Gladys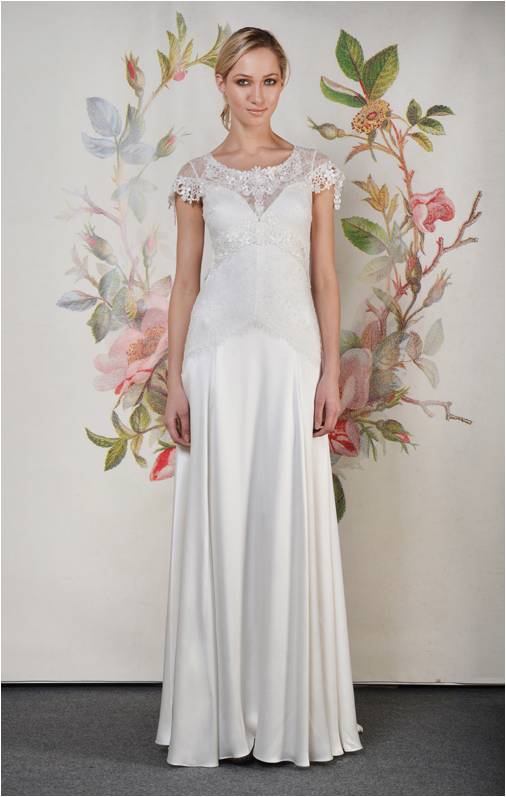 Wren
Thanks to  photographer Anton Oparin for these beautiful images of the Claire Pettibone Collection.
Claire Pettibone can be found online at  www.clairepettibone.com, and has recently moved to a new flagship location
Claire Pettibone Flagship Salon
7415 Beverly Boulevard
Los Angeles, CA 90036
See more of the Claire Pettibone Flagship Salon here
Also visit my Claire Pettibone Pinterest board where I pin images of her amazing gowns on real brides, and from runway and styled shoots, and where I list trunk show details.