The Wtoo Wedding Dresses Spring 2020 Collection collection is a bridal collection rich in detail. This newest Wtoo Bridal Collection presents diverse styles of wedding dresses from ornately beaded gowns, to lace styles, to crisply tailored and effervescent ballgown styles.
Wtoo Wedding Dresses Spring 2020 Collection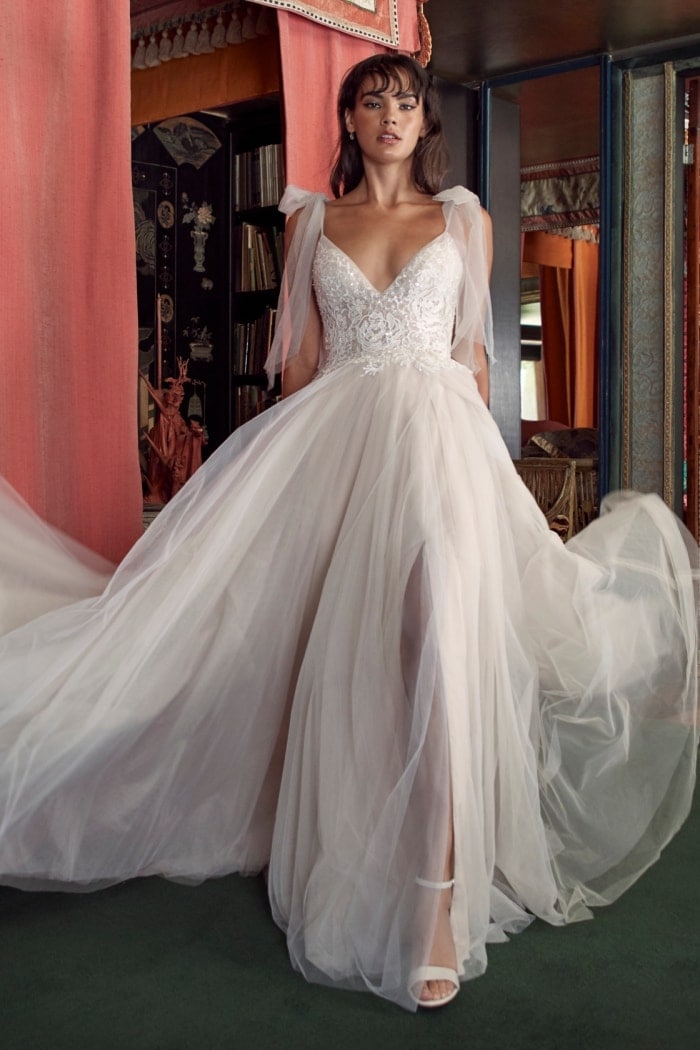 The bridal gowns within the Wtoo Bridal Spring 2020 Collection are inspired by travel and the collected treasures along the way. Because of this worldly influence, the bridal collection presents lots of variation in styles and silhouettes, ensuring there is a gown for every bride! Wtoo also celebrates sizing inclusivity and is true to the brand goal of staying both luxe and accessible to brides and bridesmaids.
Wtoo Spring 2020 Bridal
Each dress is a treasure in the Wtoo 20202 Bridal Collection. We especially love the swiss dot fabric and criss-cross style of Hinson, the keyhole back of the lacy Yvie; the side details of Gillespie, and the pockets in Travers, and the shoulder tie details of Truvy, and the modern styling and square neckline of Cavanaugh. We're sure you'll find many other details to love within each gown.
For more information about any of these gowns, including details of where to find a bridal boutique close to you that carries Wtoo dresses, please visit Wtoo Brides.
Yvie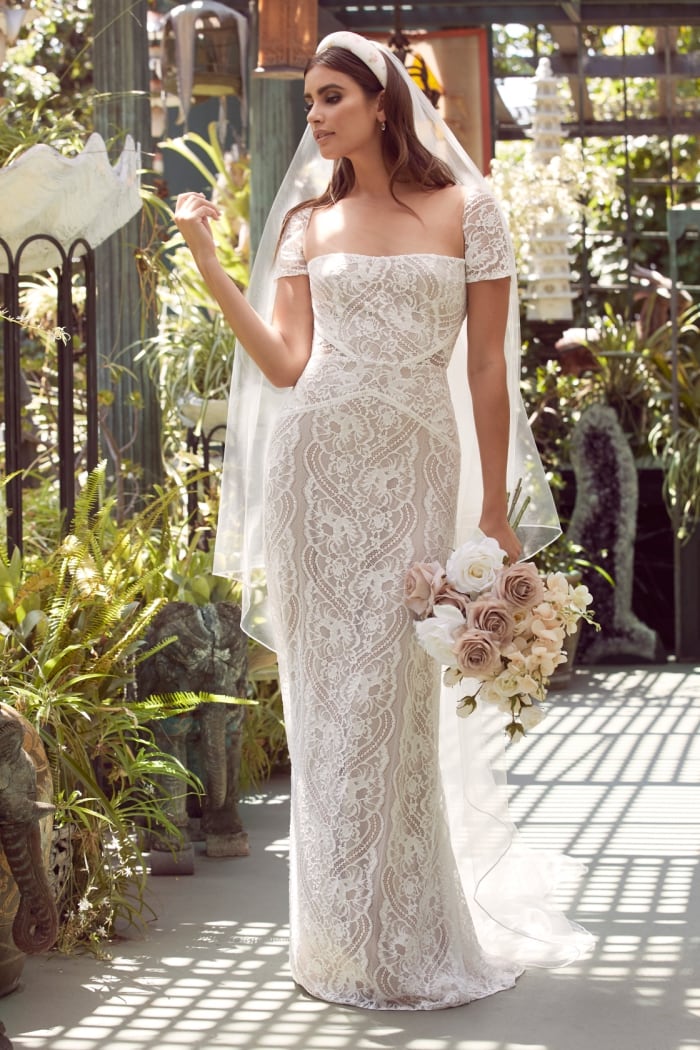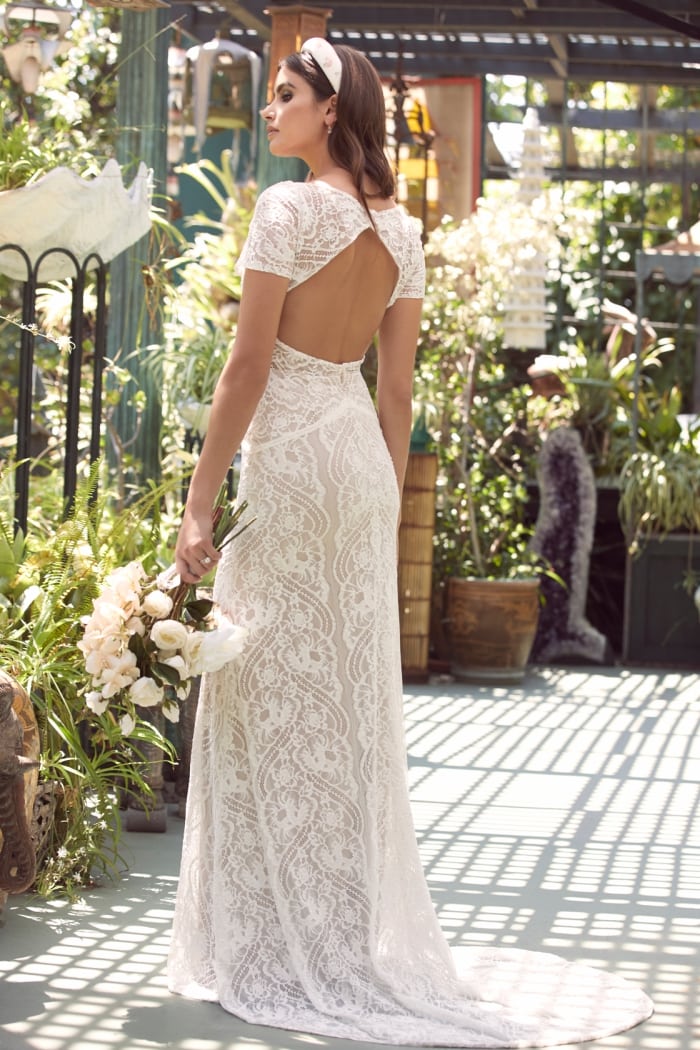 Kaplan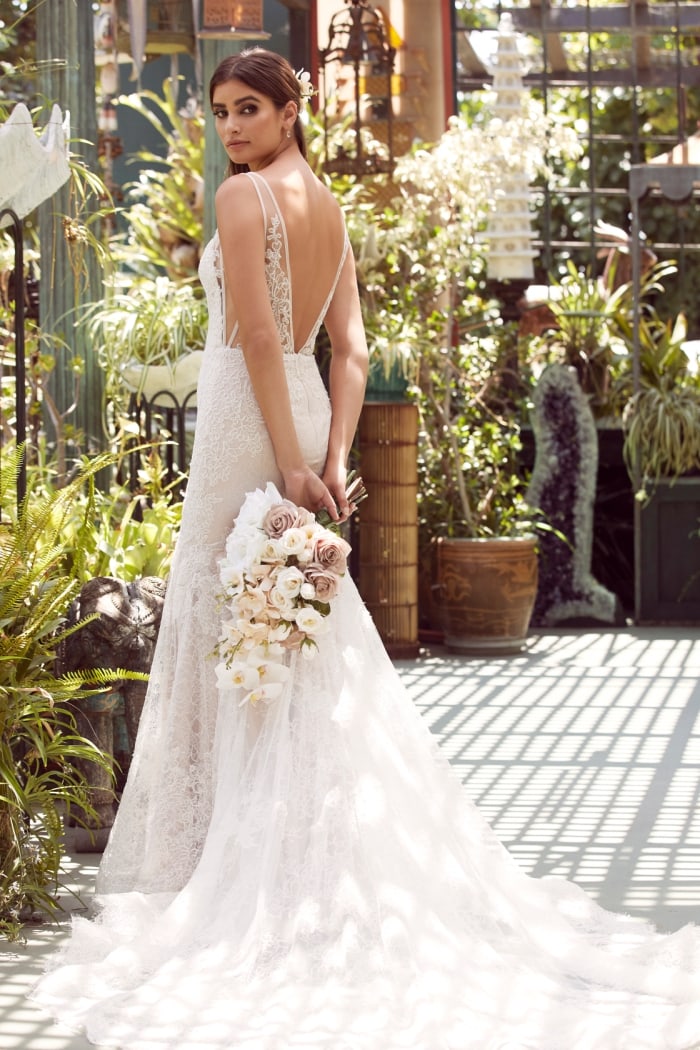 Cressida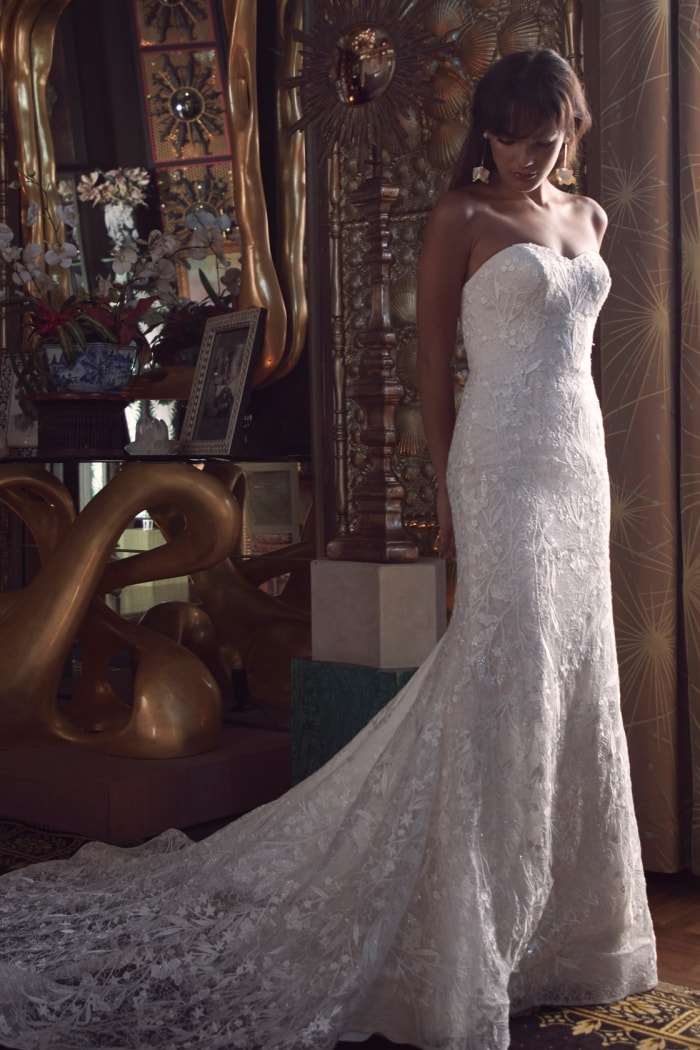 Dixie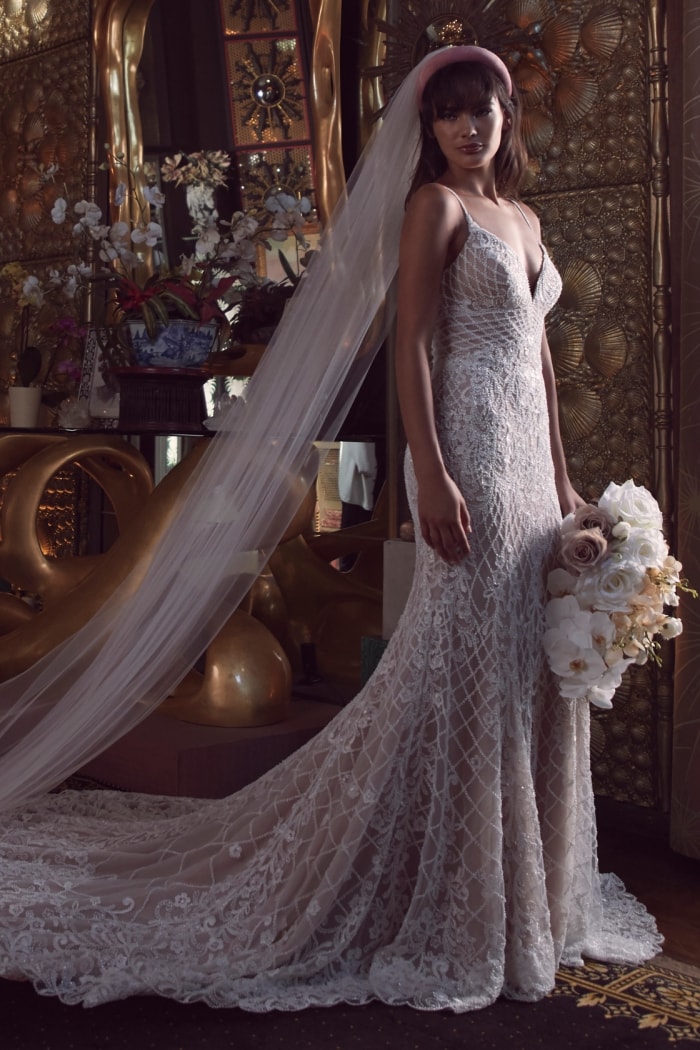 Carmichael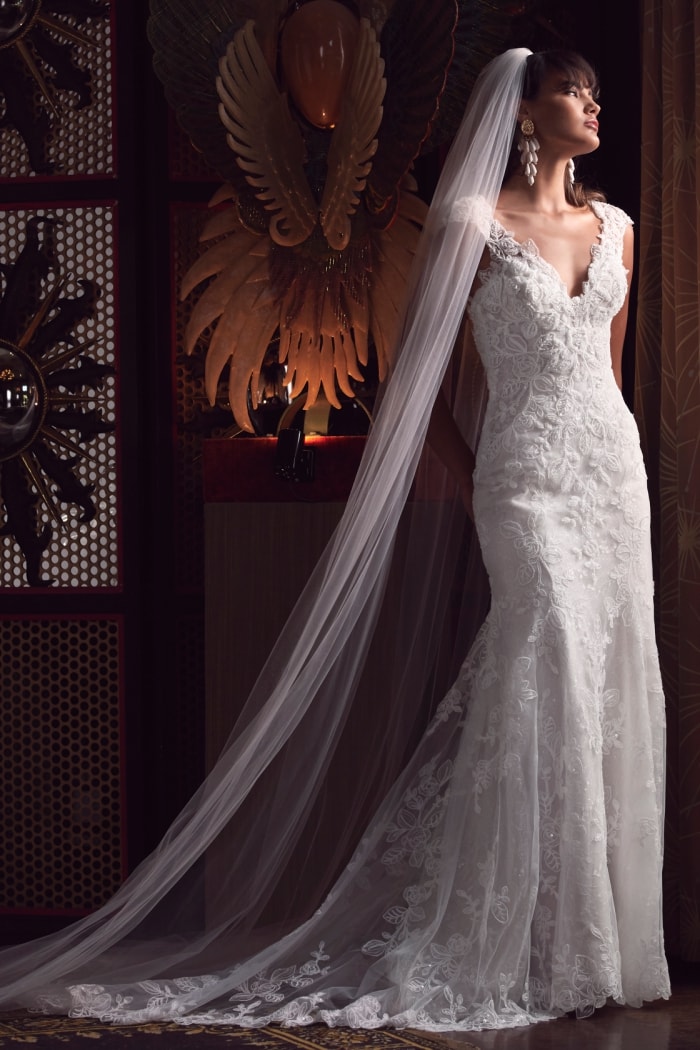 Gillespie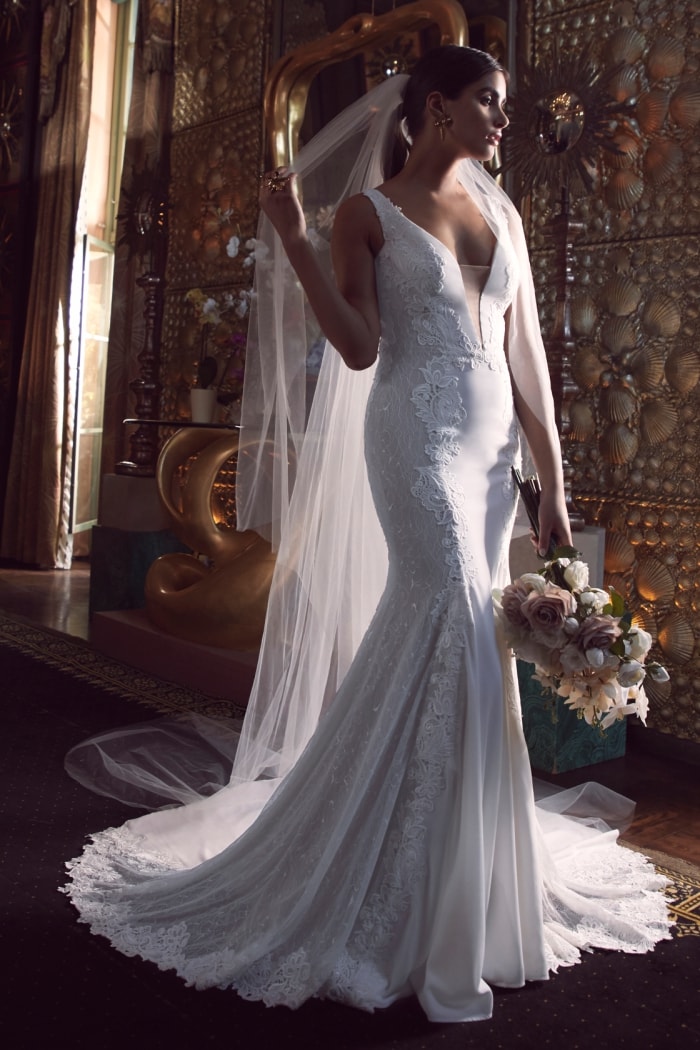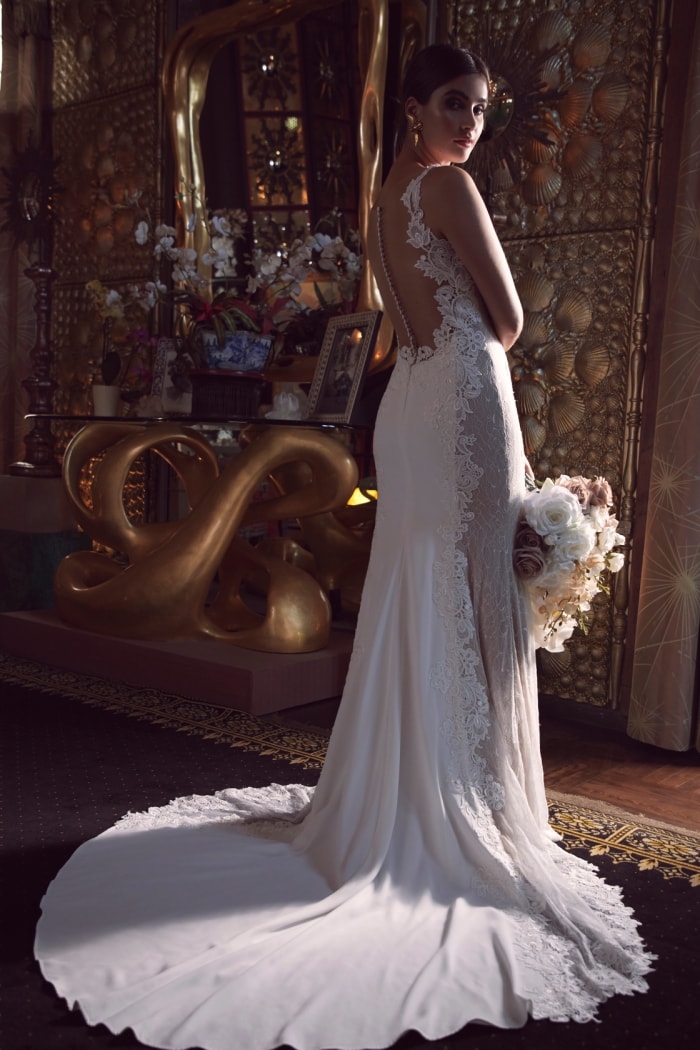 Hampton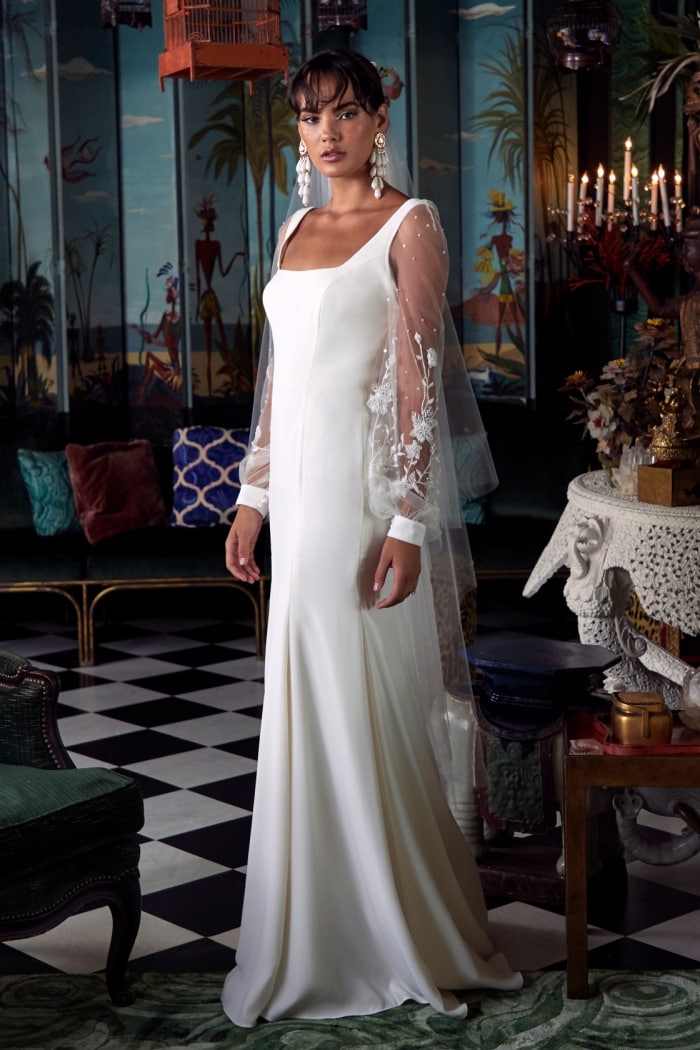 Rianne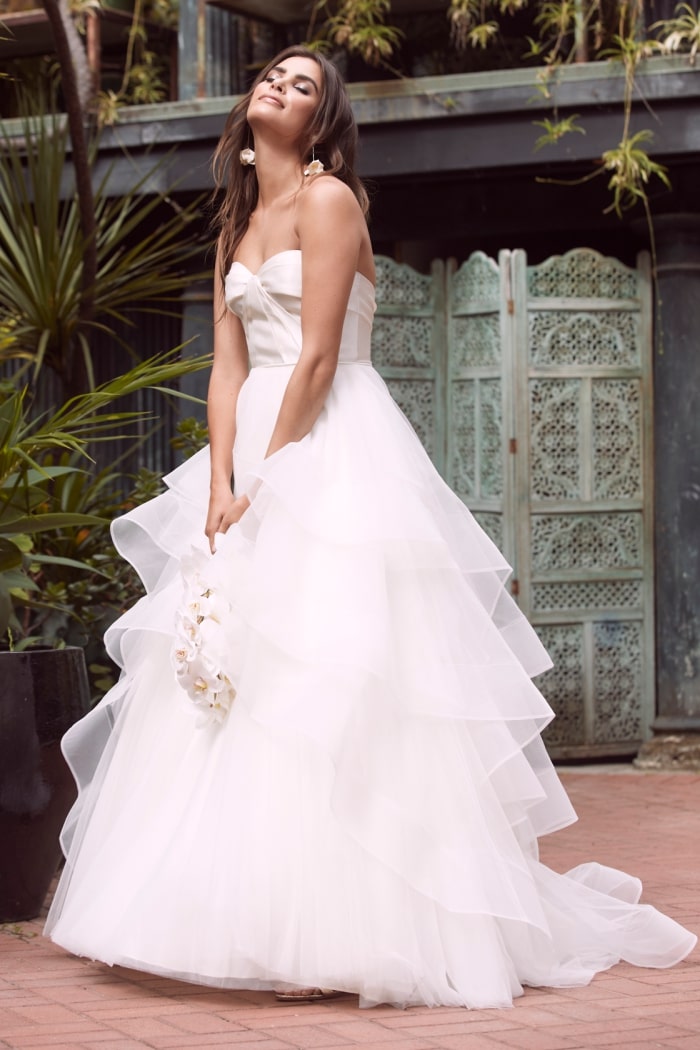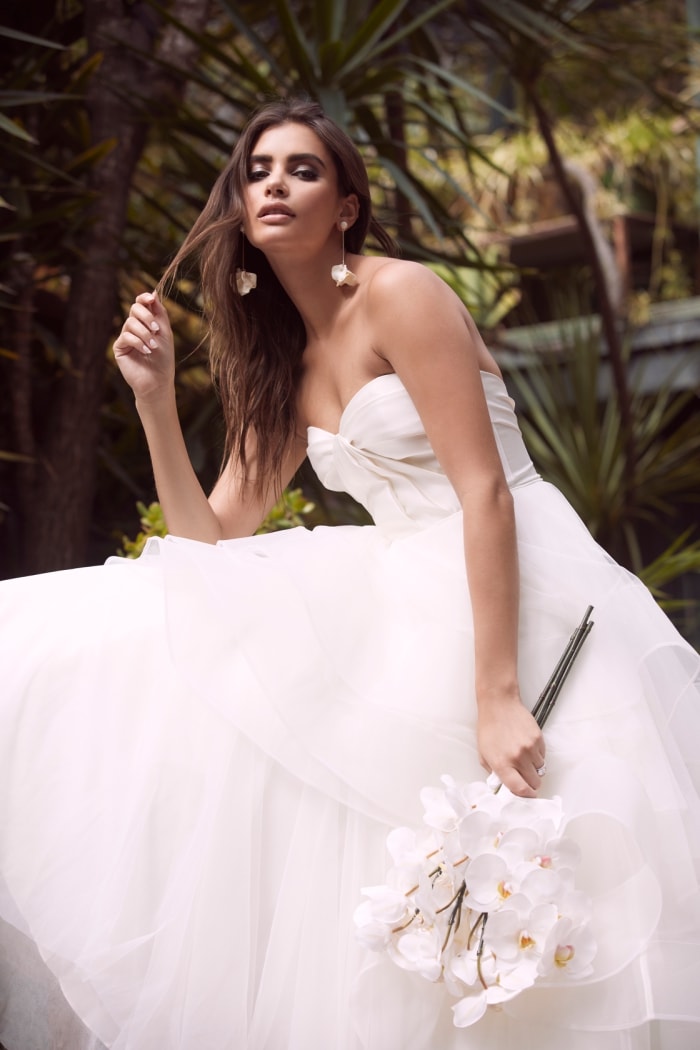 Travers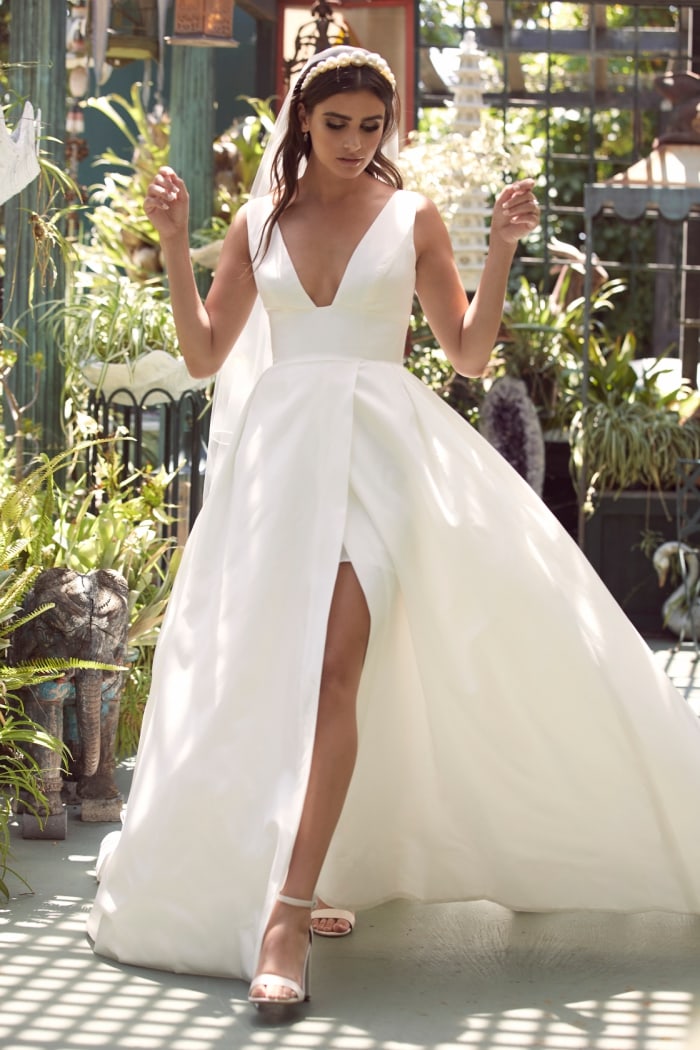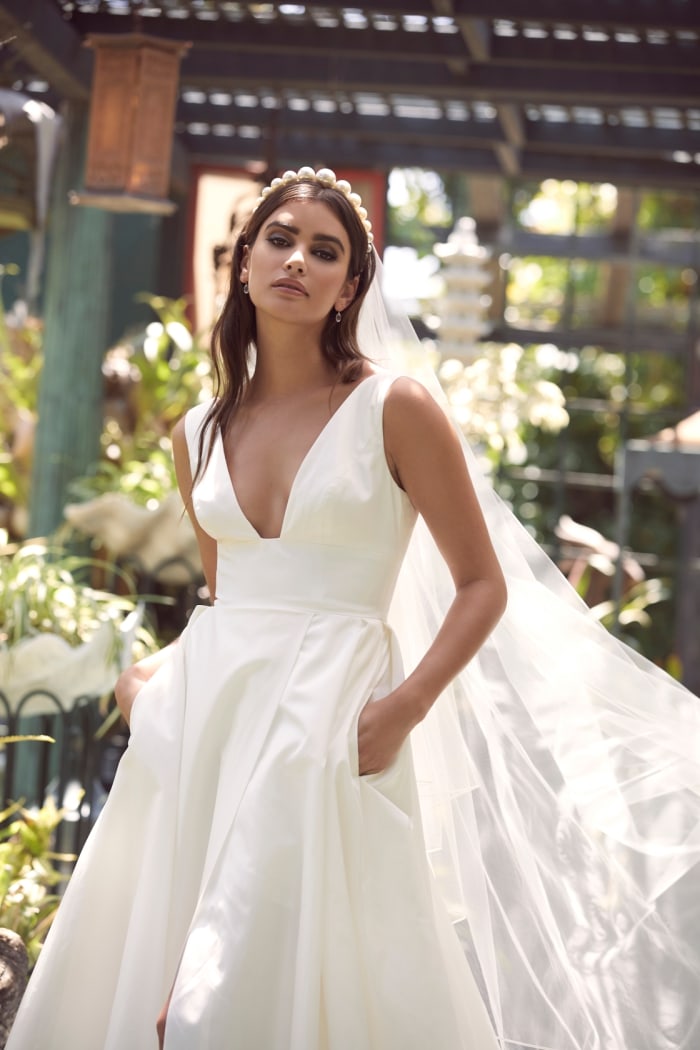 Cavanaugh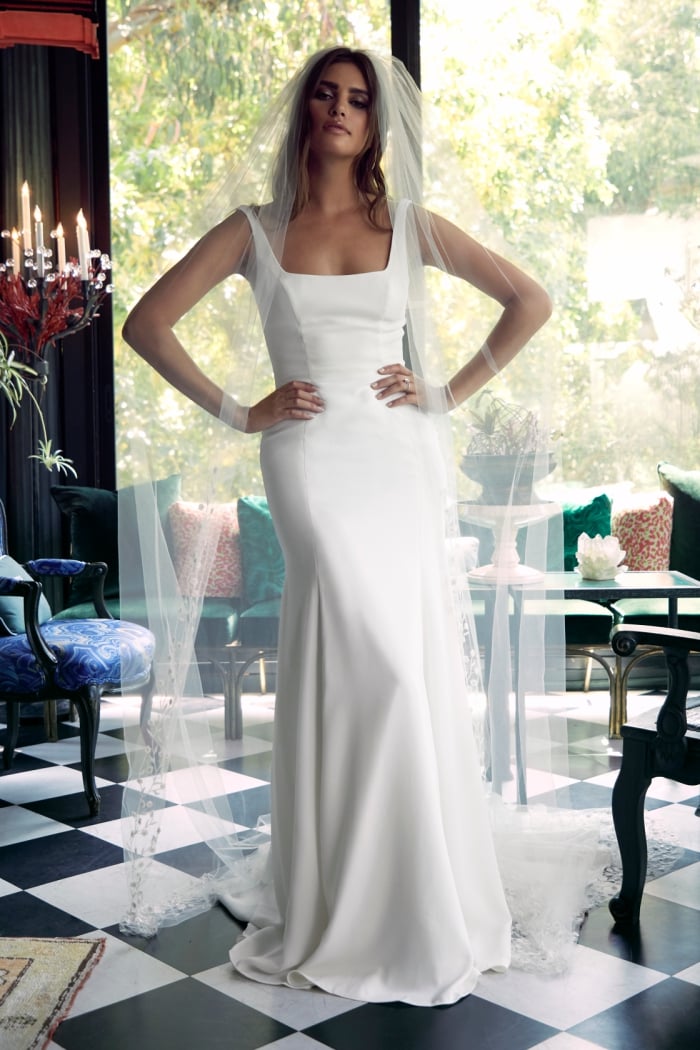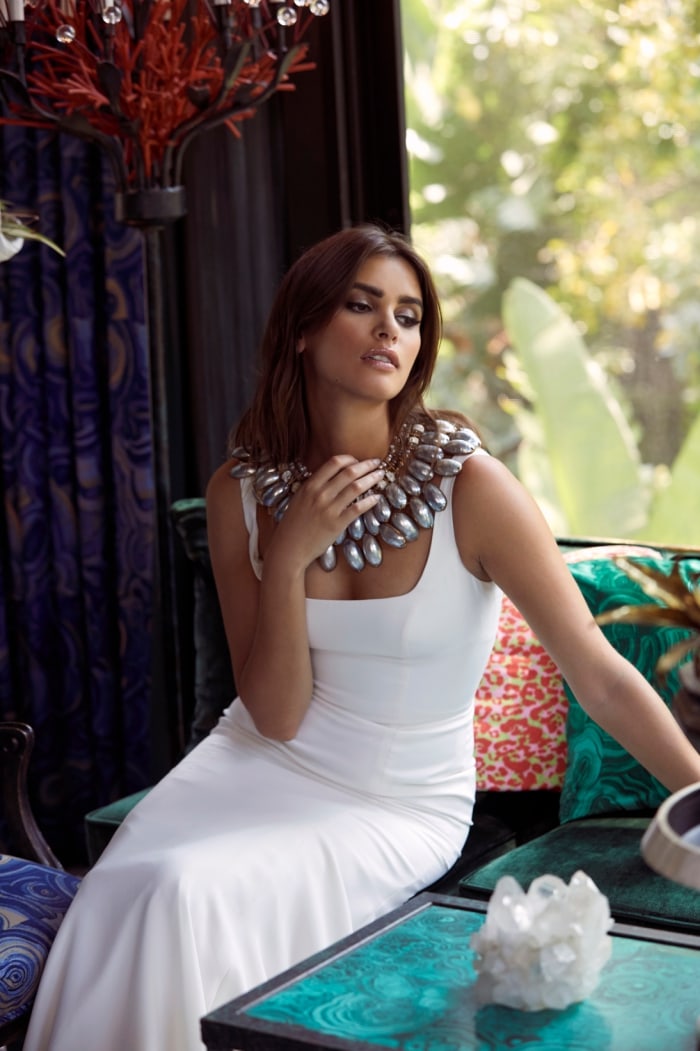 Fletcher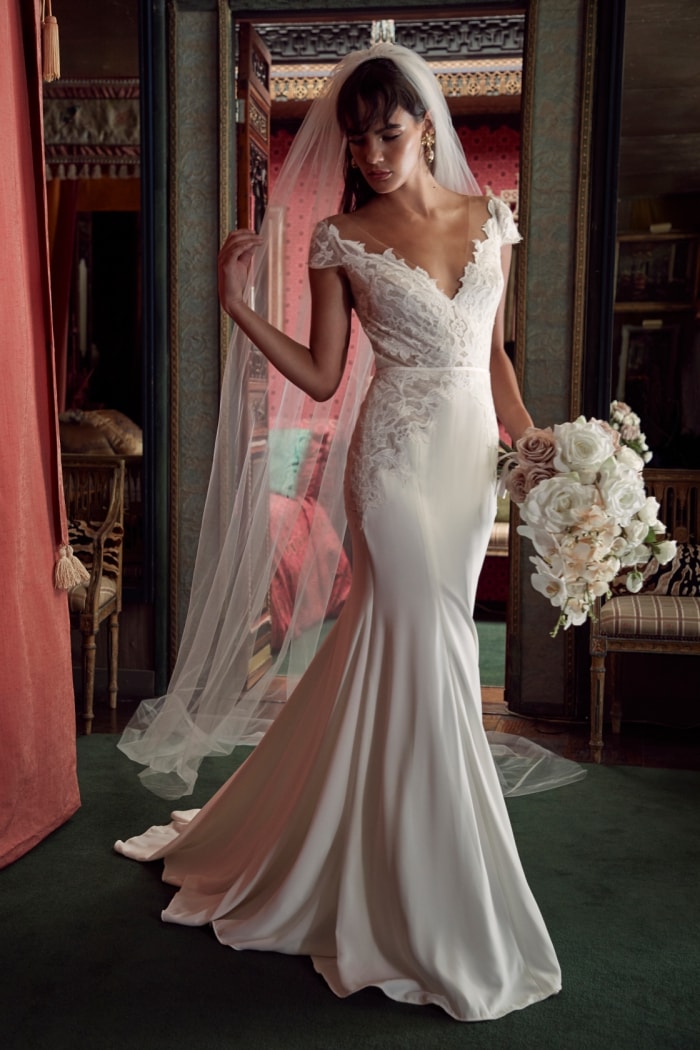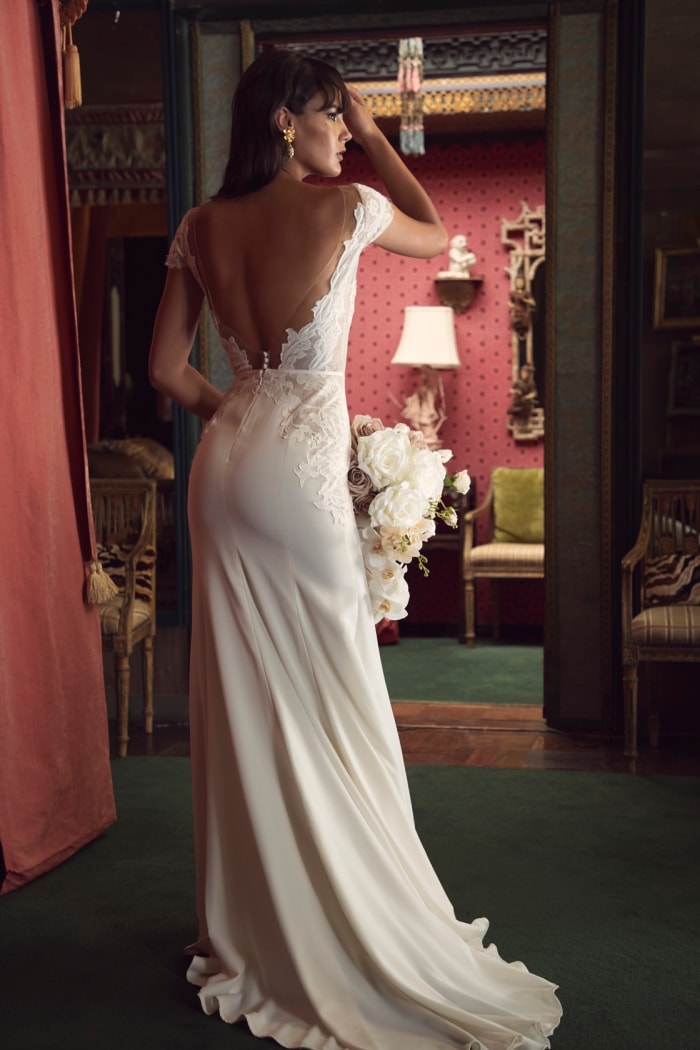 Charmaine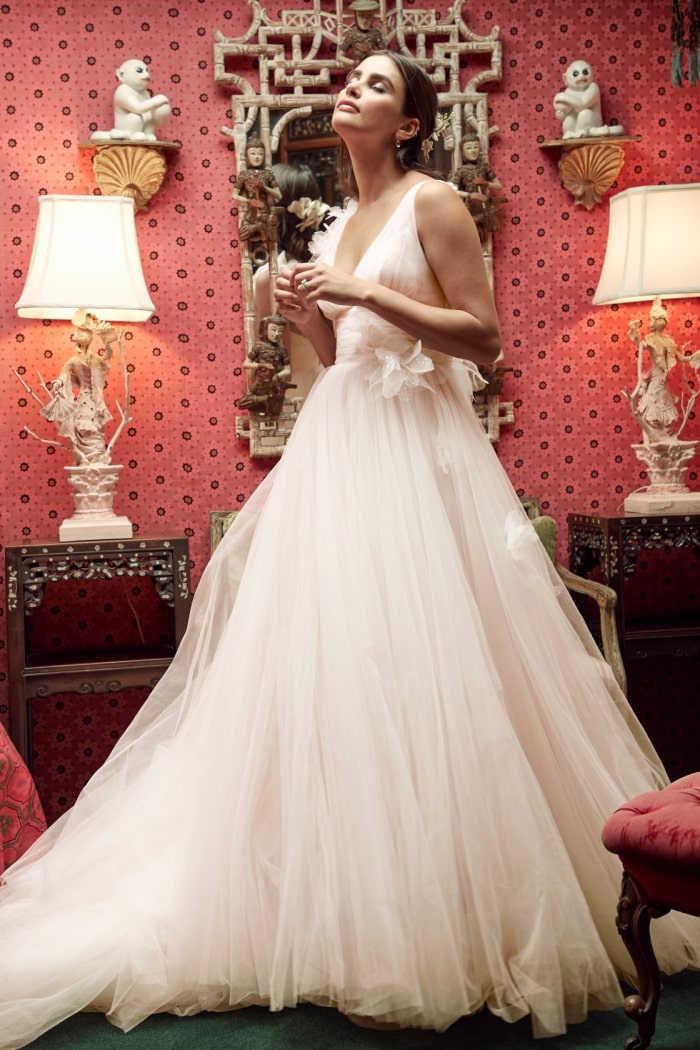 Hinson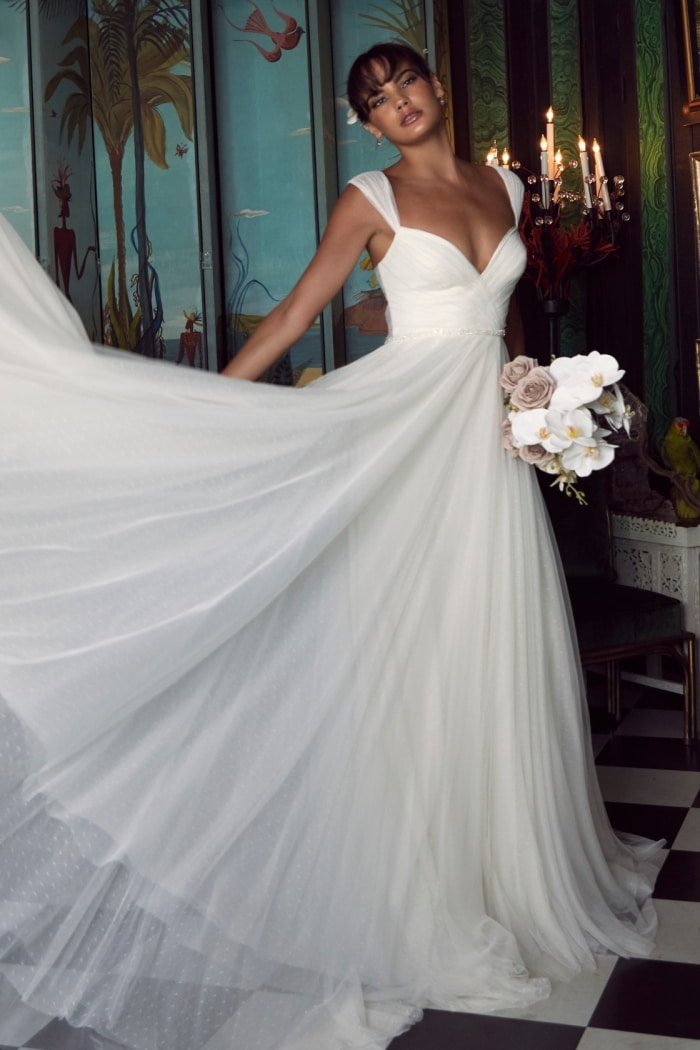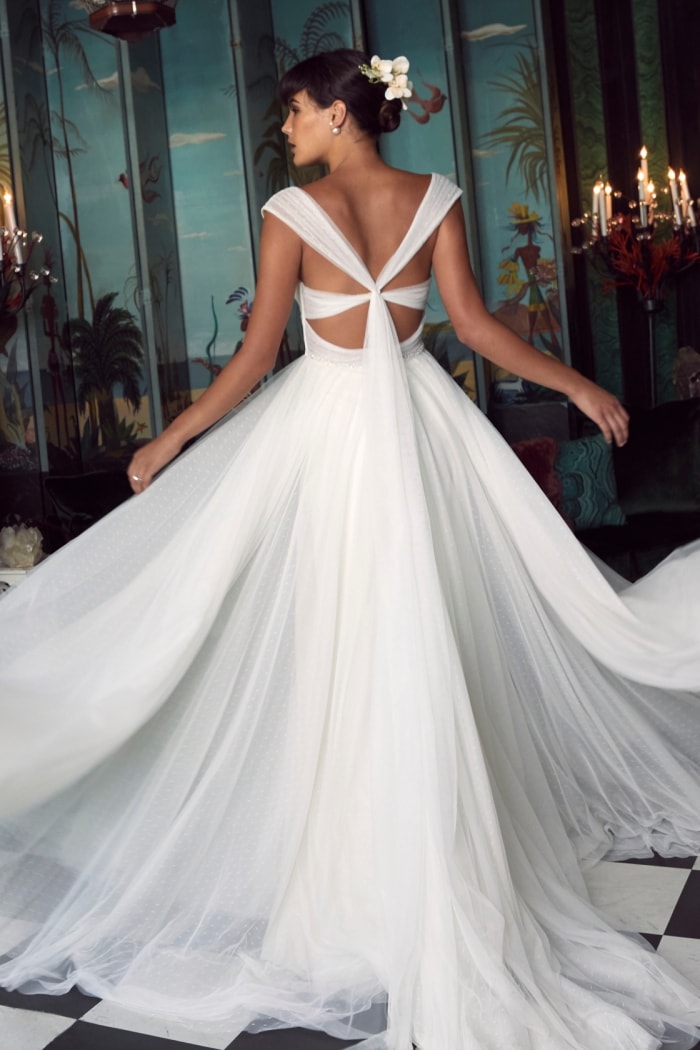 Joelle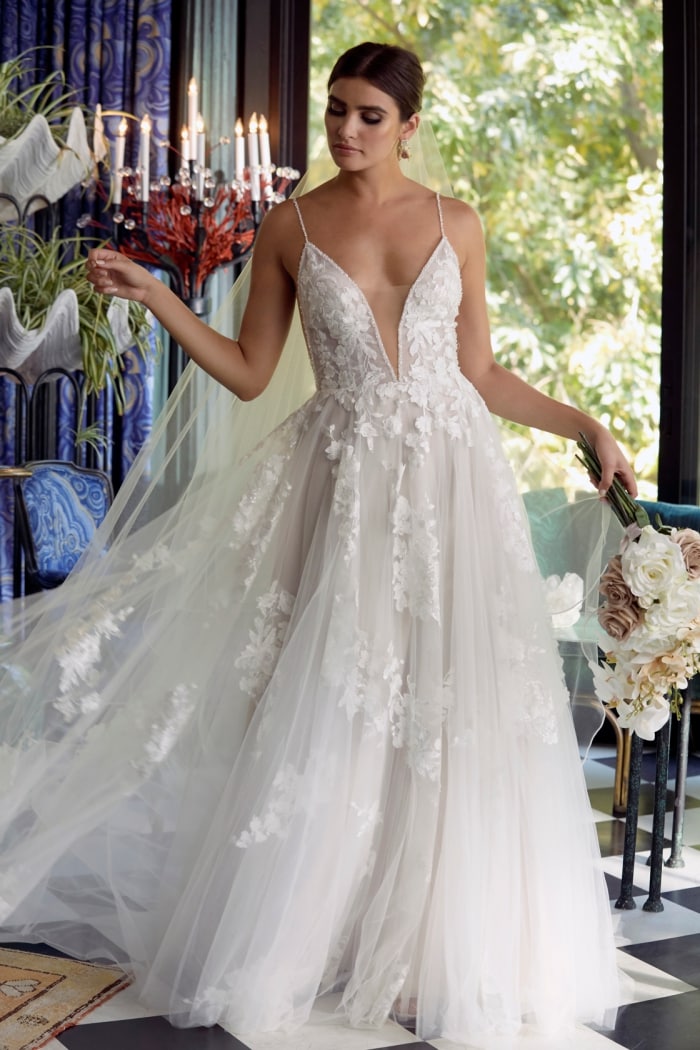 Silvey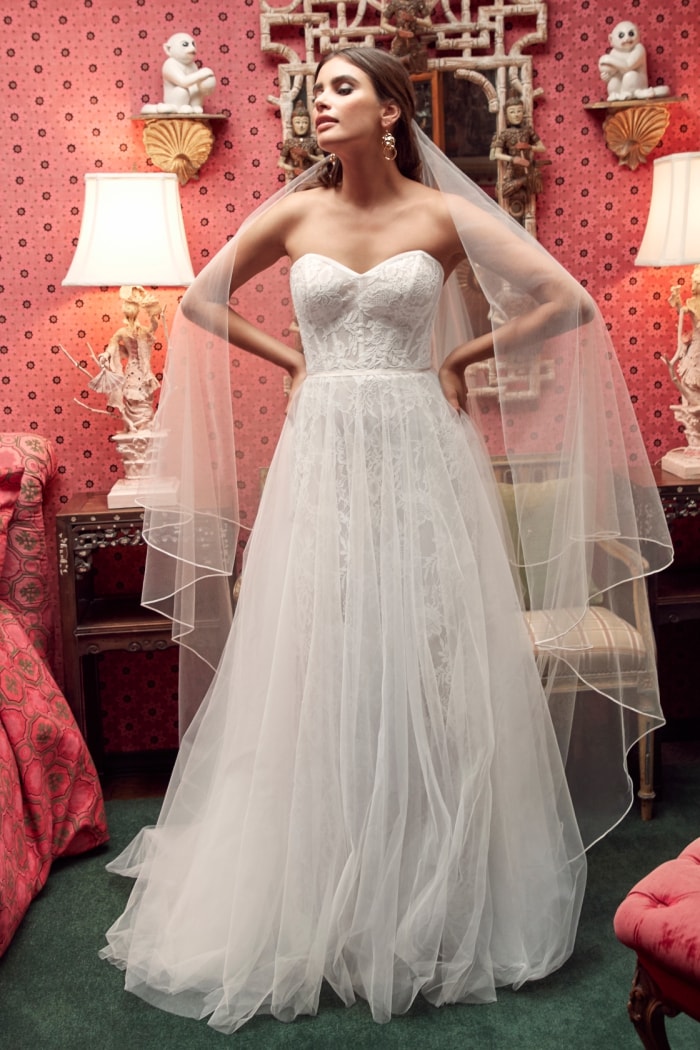 Higgins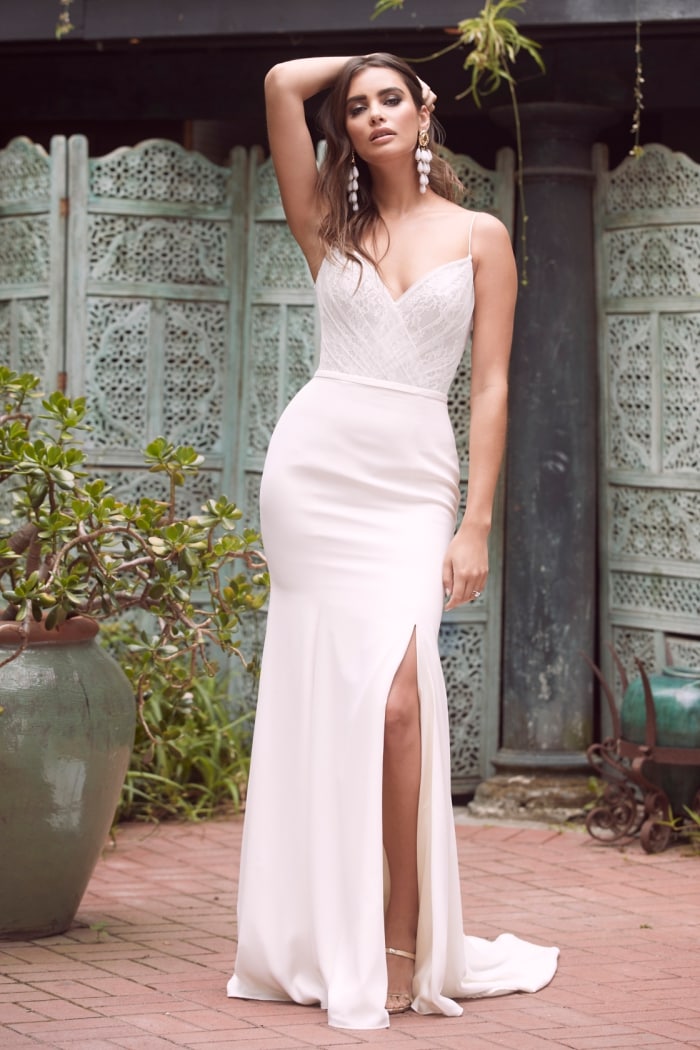 Vanya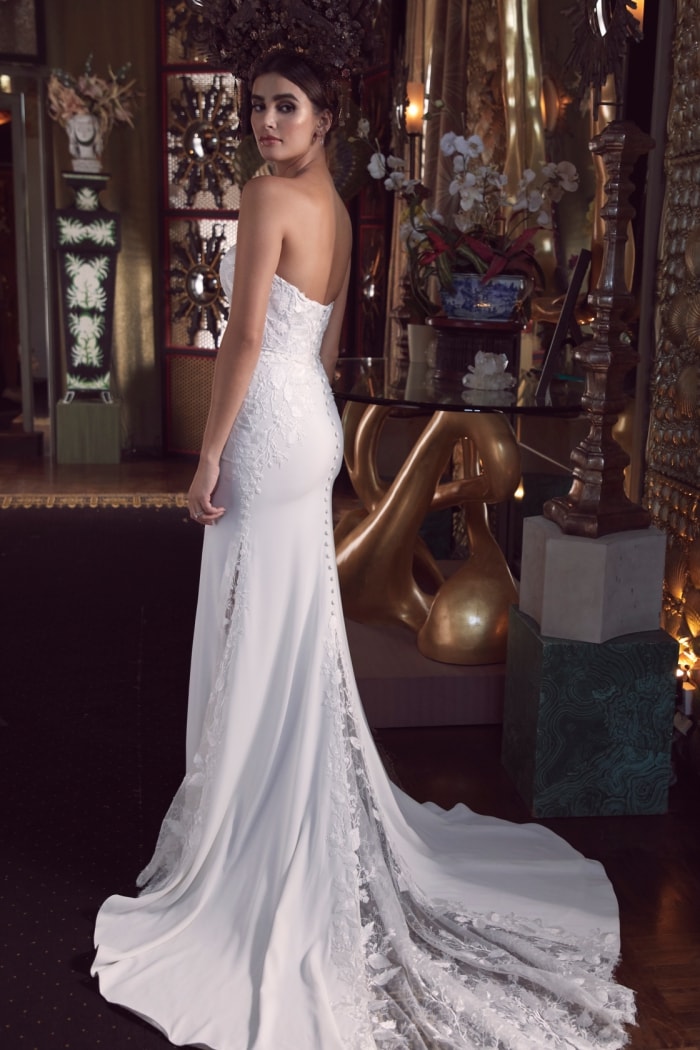 Mishay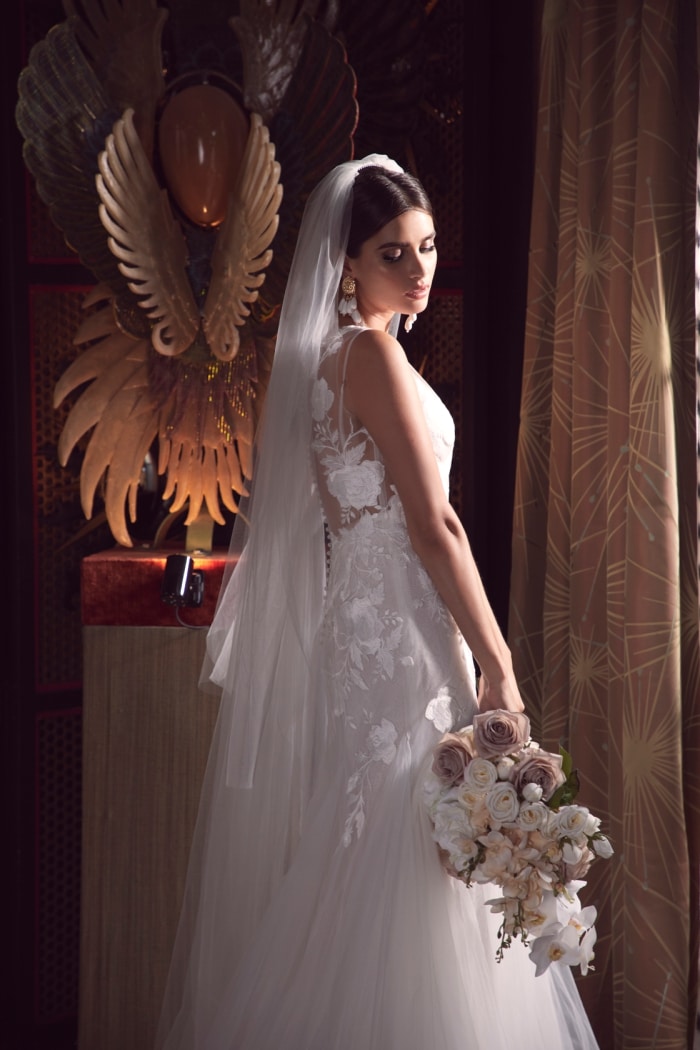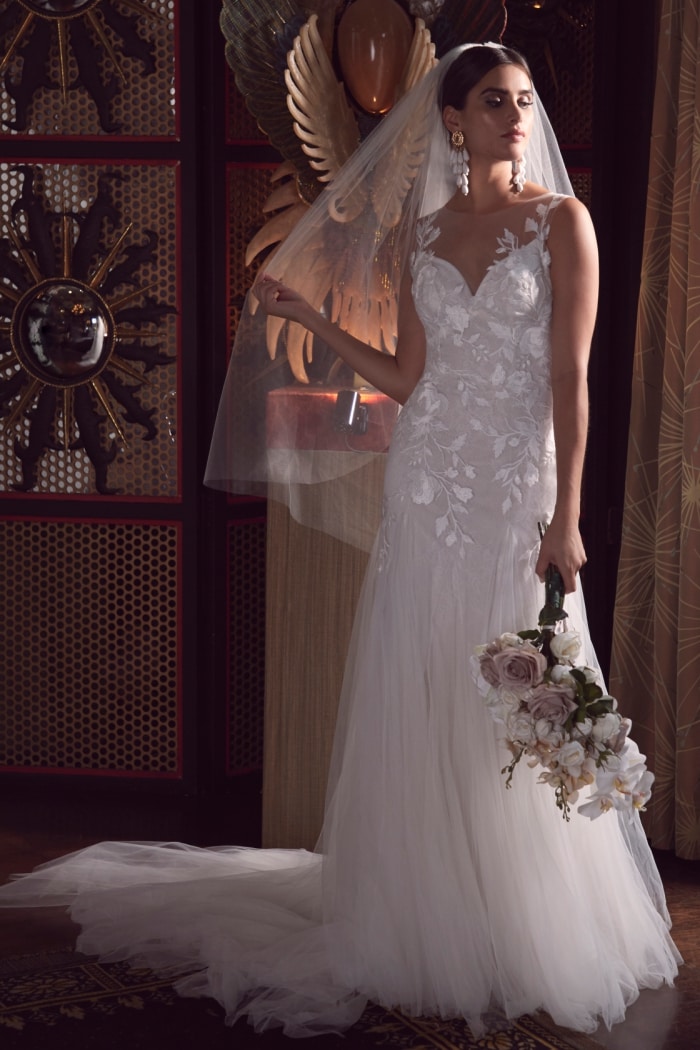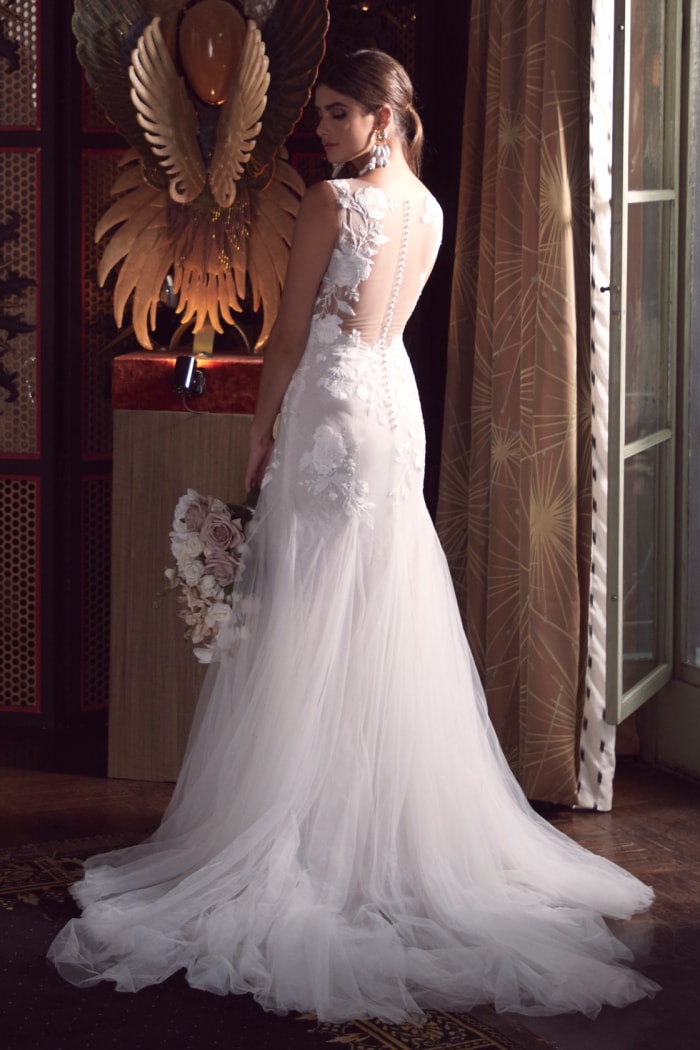 Lamont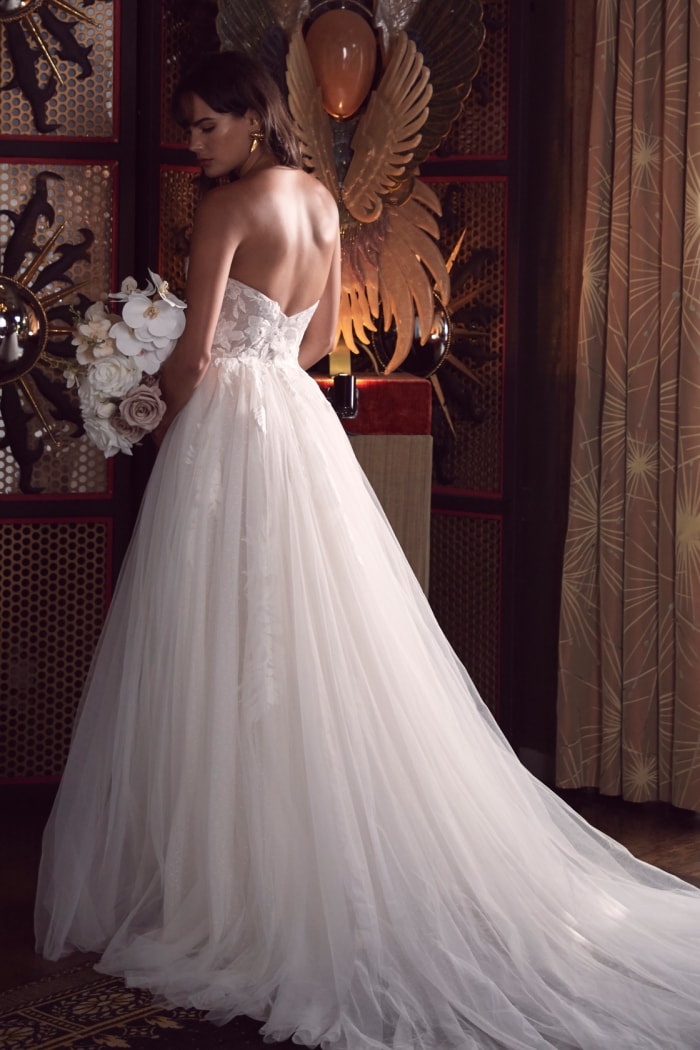 Courtlynn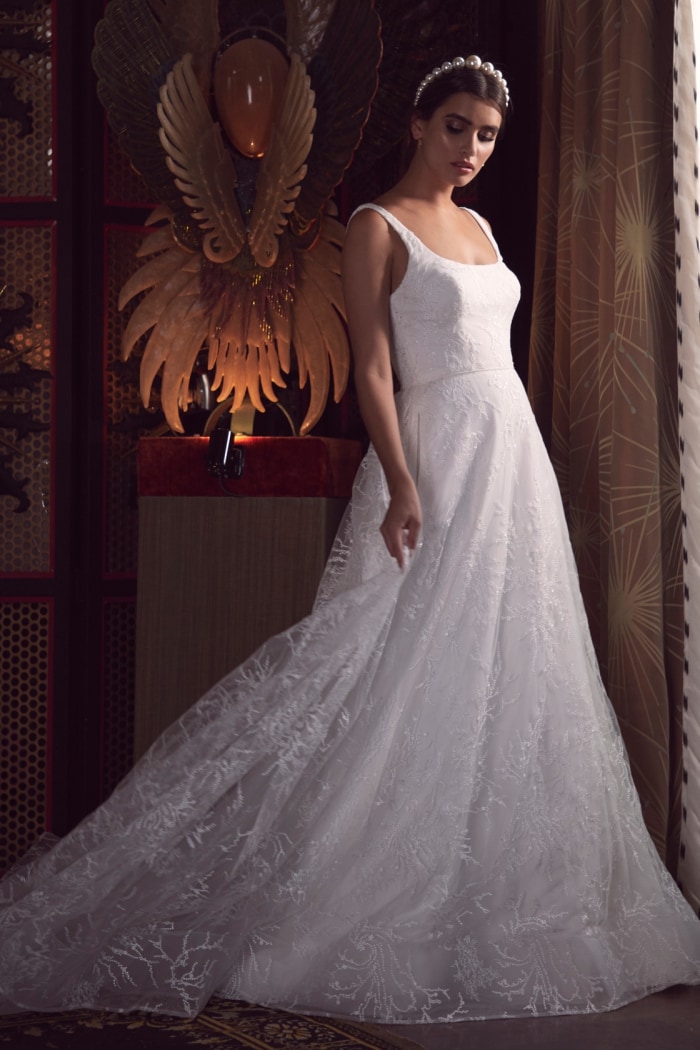 Bessette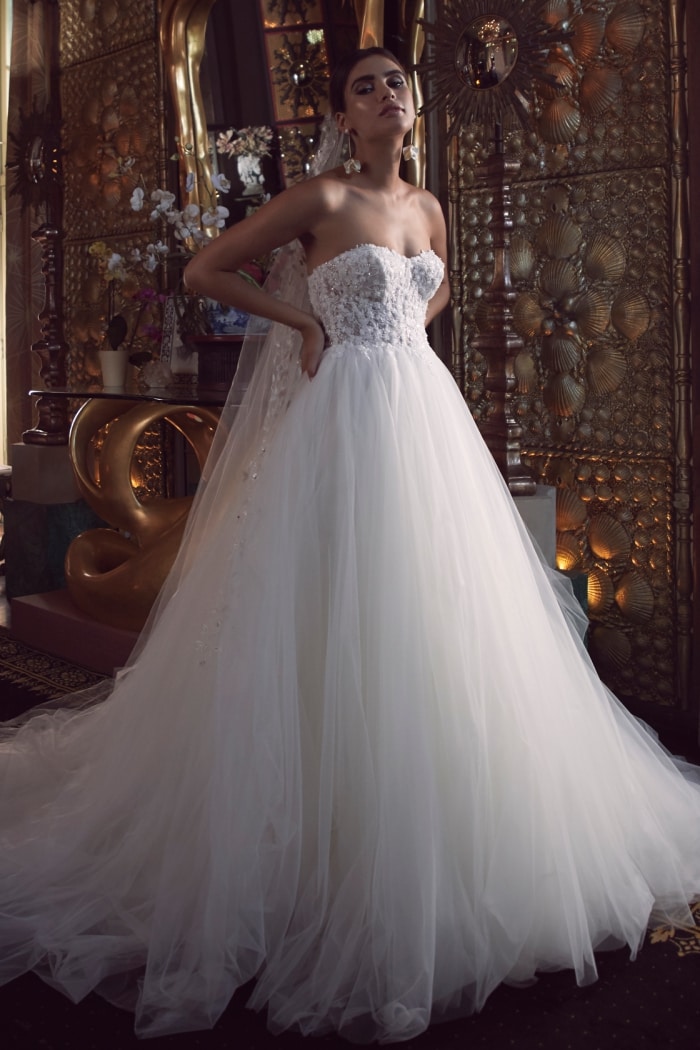 Patterson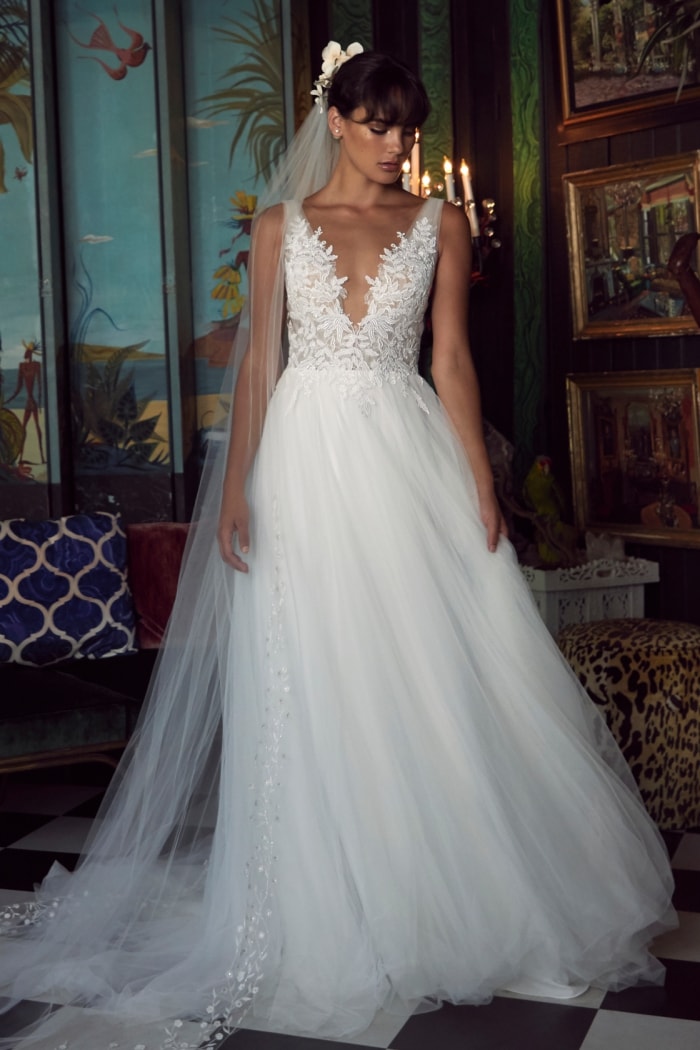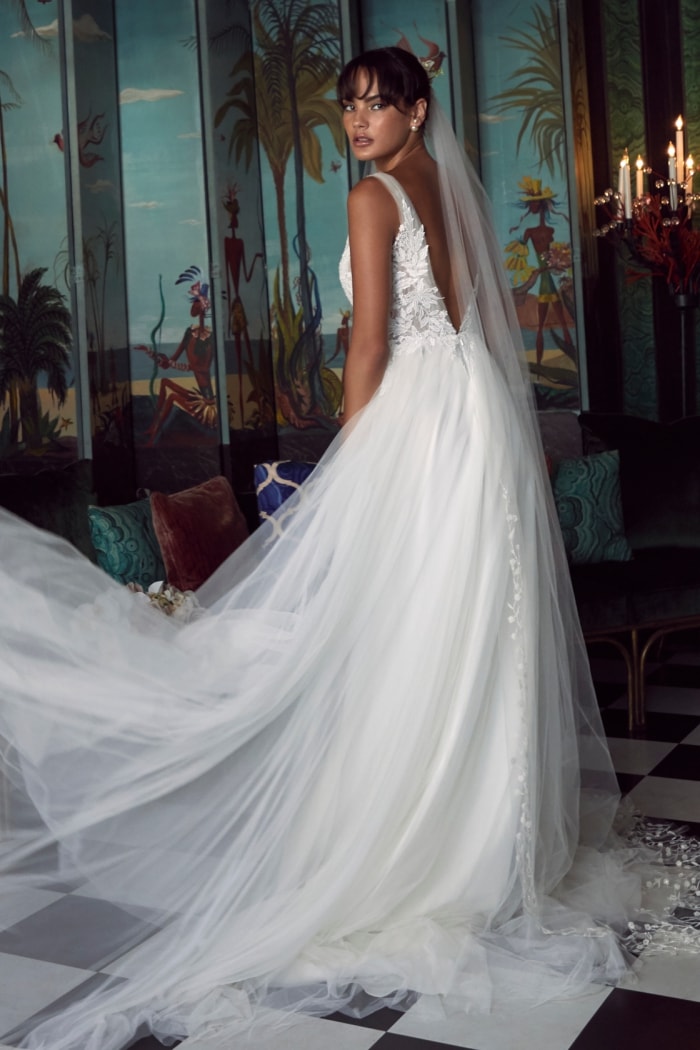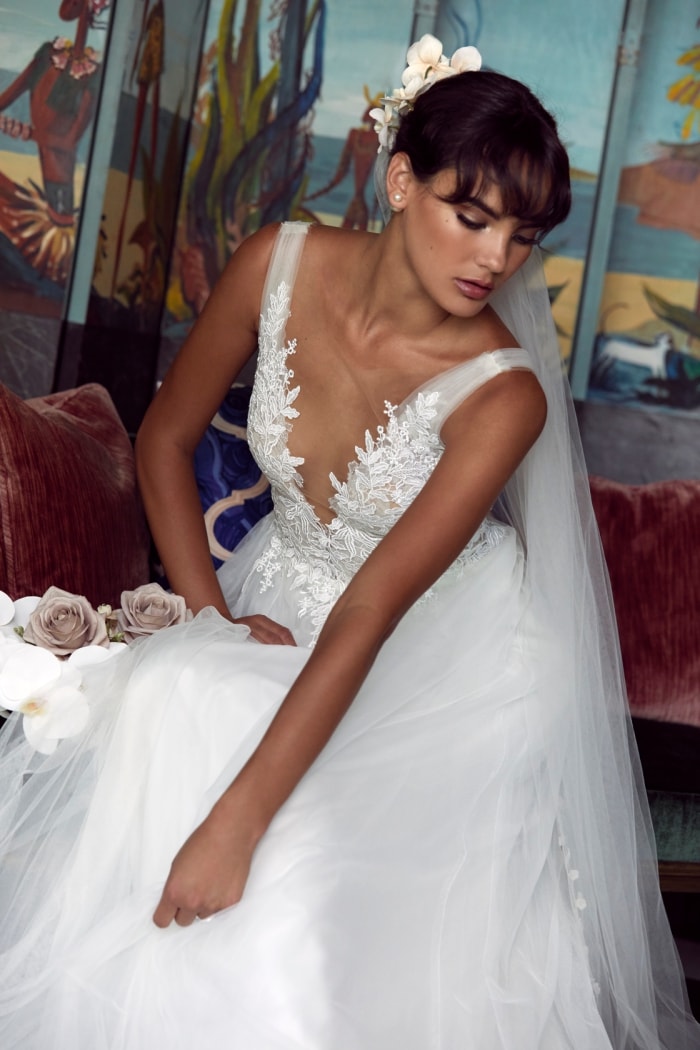 Truvy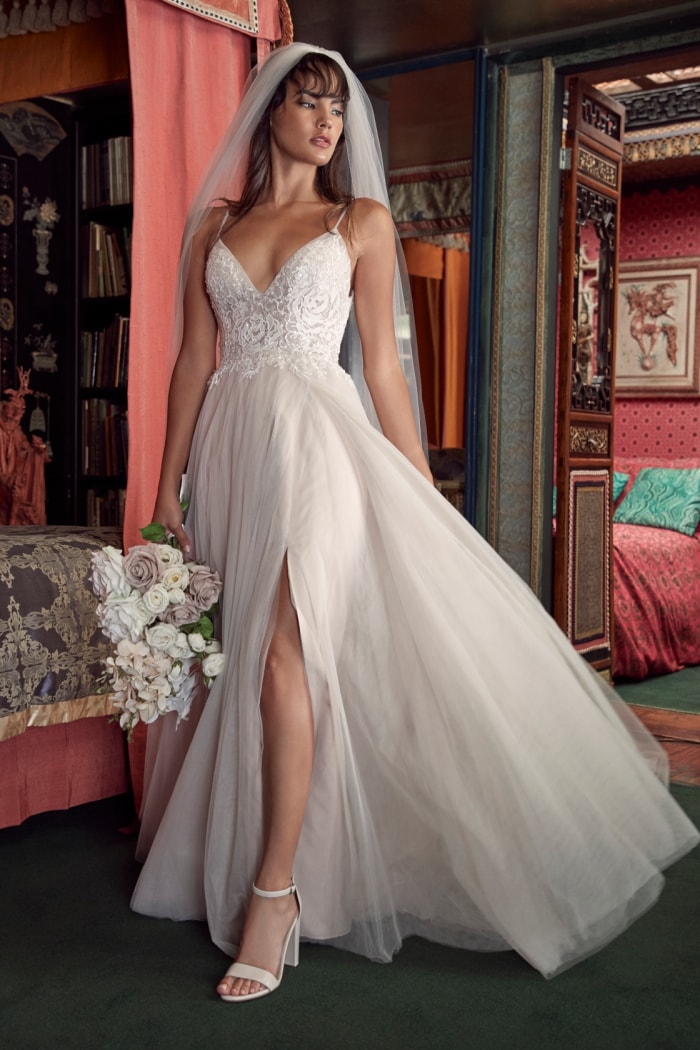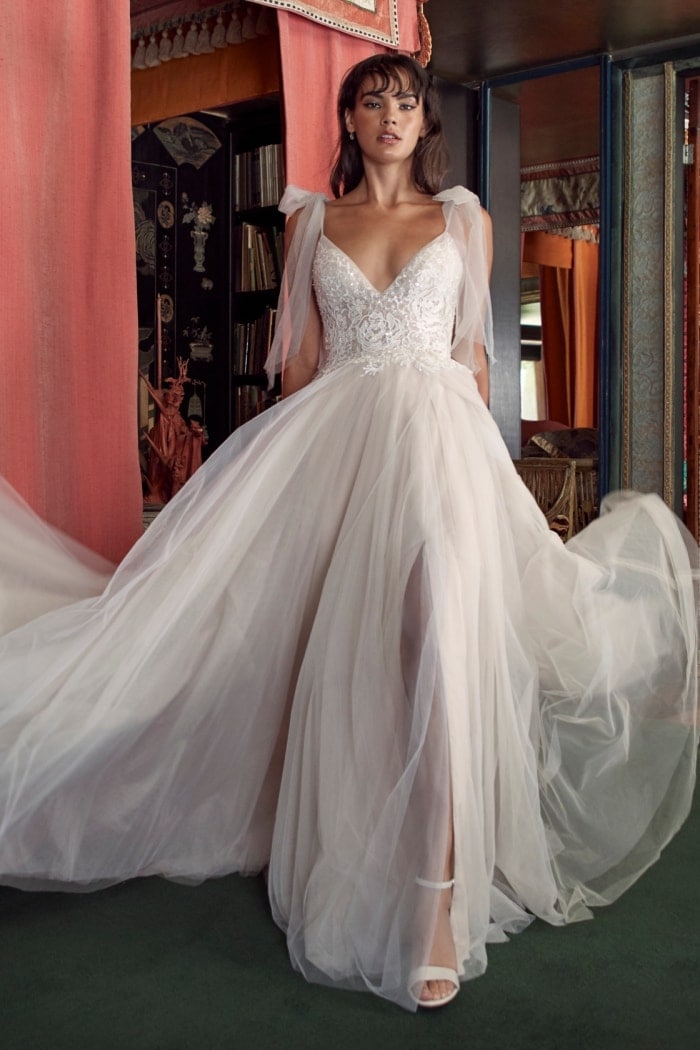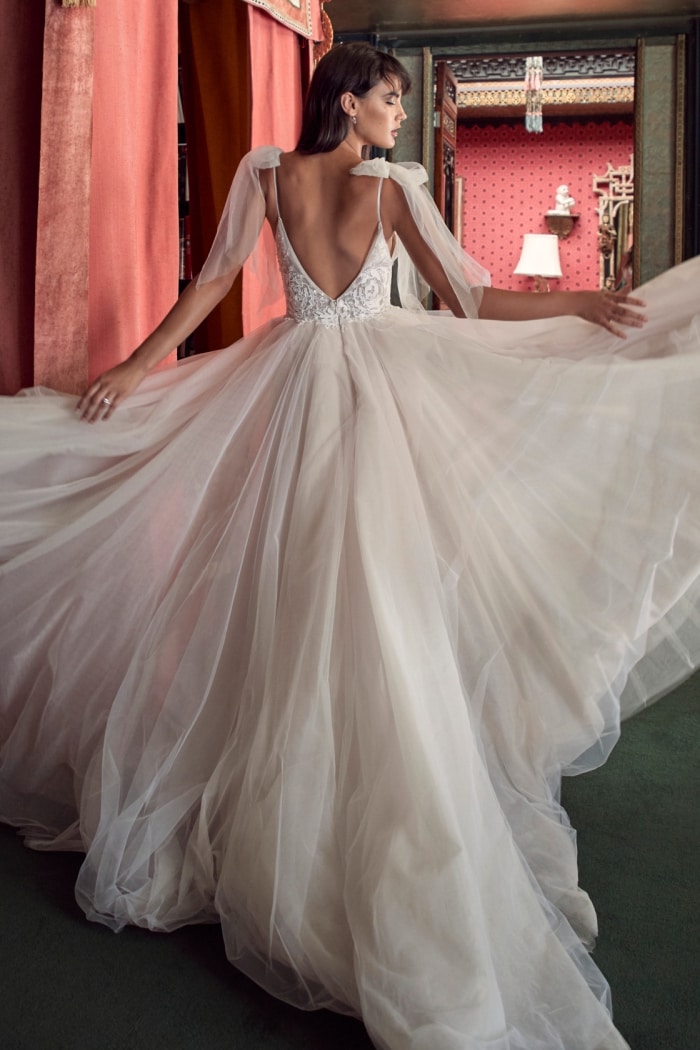 Dinah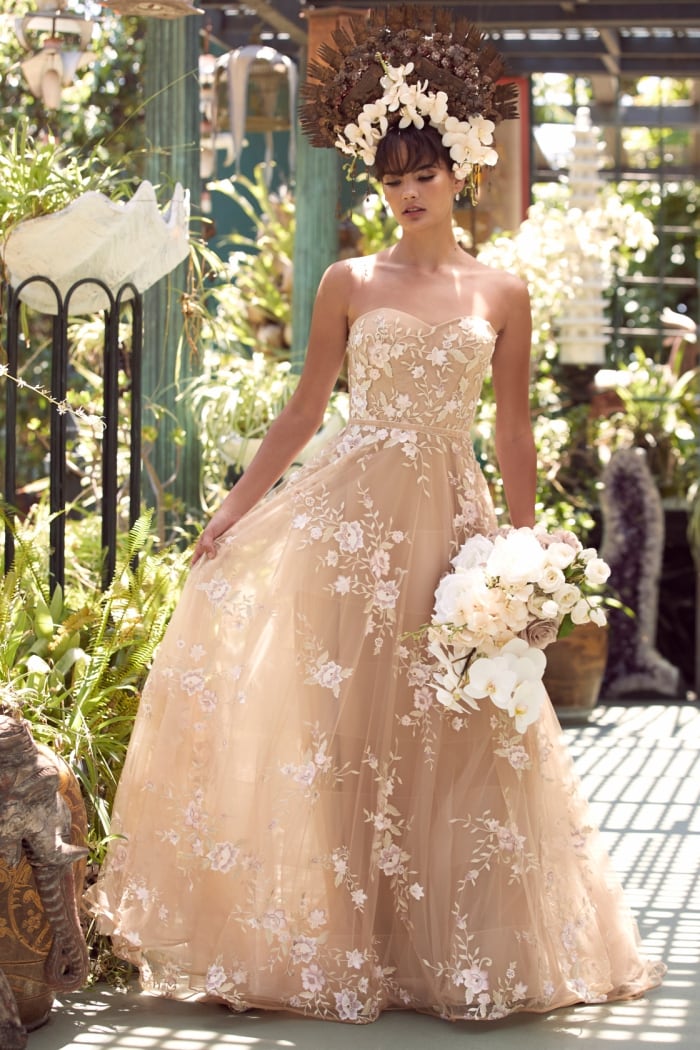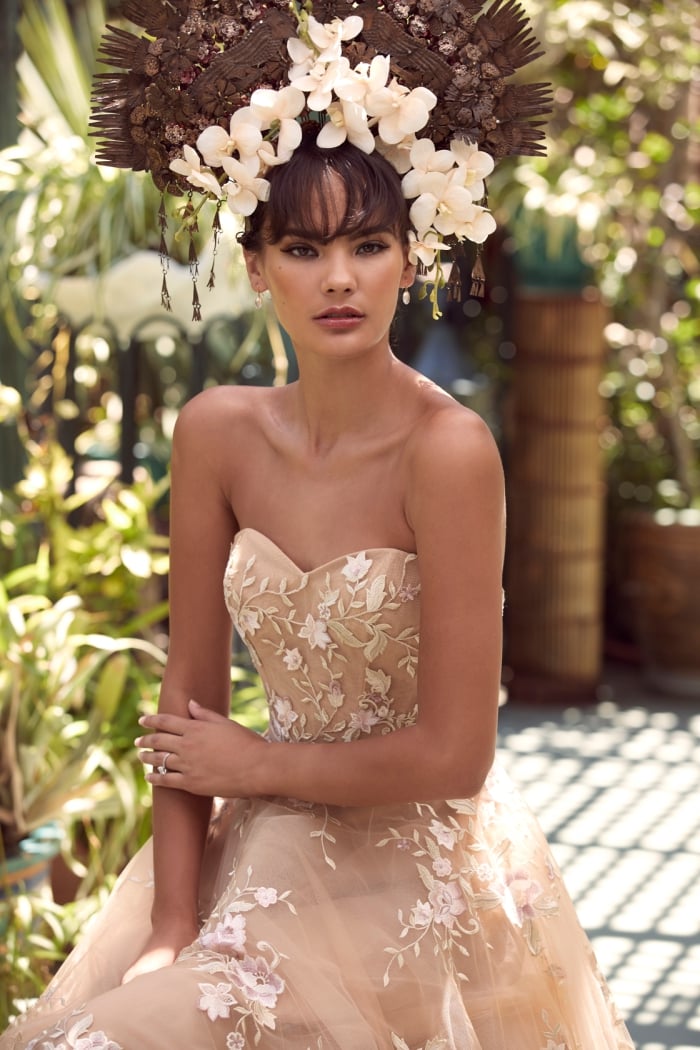 Hardin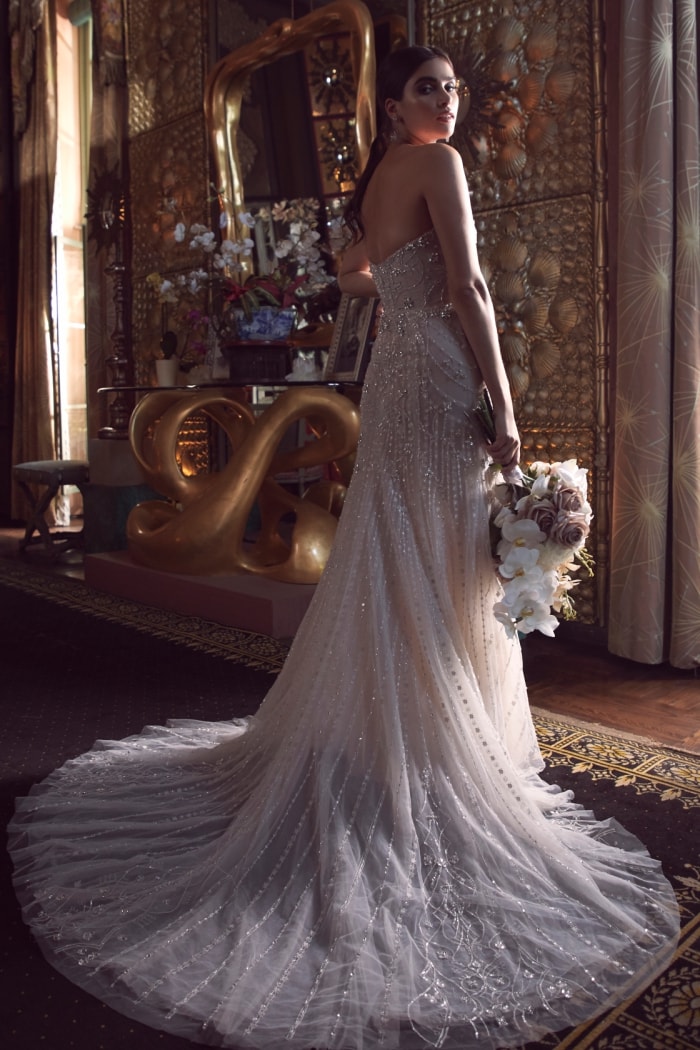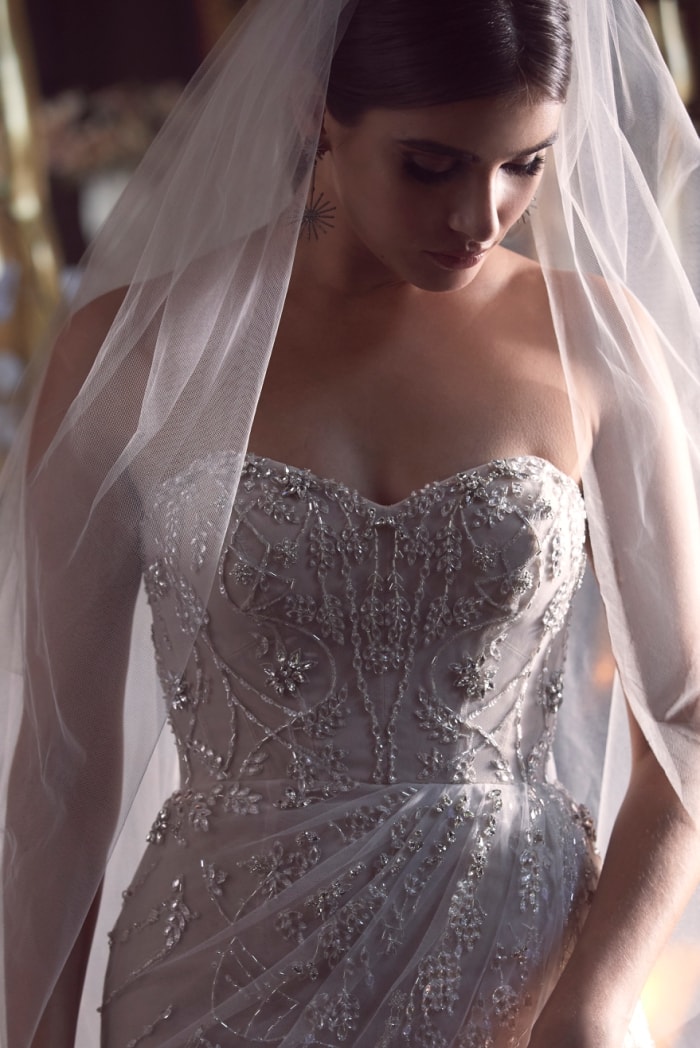 More Details about Wtoo Bridal
From Wtoo Design House here are more details about the collection. For more information on any of these gowns, please visit Wtoo Brides.
The spring 2020 collection is called Cabinet of Wonders Collection from Wtoo Brides. The Wtoo Bridal Spring 2020 Collection details are picked from pieces and inspired as one might be drawn to treasures and details through travel. As seen through a collector's eye, sourcing inspiration in treasures throughout the world. Classic lines and a garden of floral details and opulent skirts made to be worn by a wonder of a woman.
More Wedding Ideas to Love
Also check out the Watters Wedding Dresses Spring 2020 we recently featured, other collections of wedding dresses, and check out ideas for new wedding accessories, or wedding invitations, in our wedding shop.
Wear it With
This section features bridal accessories picked by our editors, that you may consider pairing with your wedding gown. This section features items that are not affiliated with the designer bridal collection features pictured.
Affiliate commission links are used in this shop section.