Cute Dresses for Weddings!
By now you know I have a soft spot for anything pretty, preppy, ruffled, and with some sort of sweet little detail or sparkle! If all of those wonderful elements happen to come in dress form, all the better!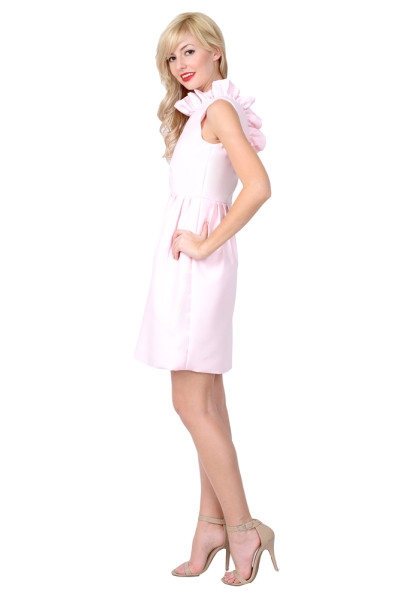 GoGo Dress in Peony Pink by Camilyn Beth
Today in my dress-seeking travels, I found just that perfect mix when I fell for the designs of Camilyn Beth, who makes the sweetest line of the dresses (All made in the USA -- a bonus!)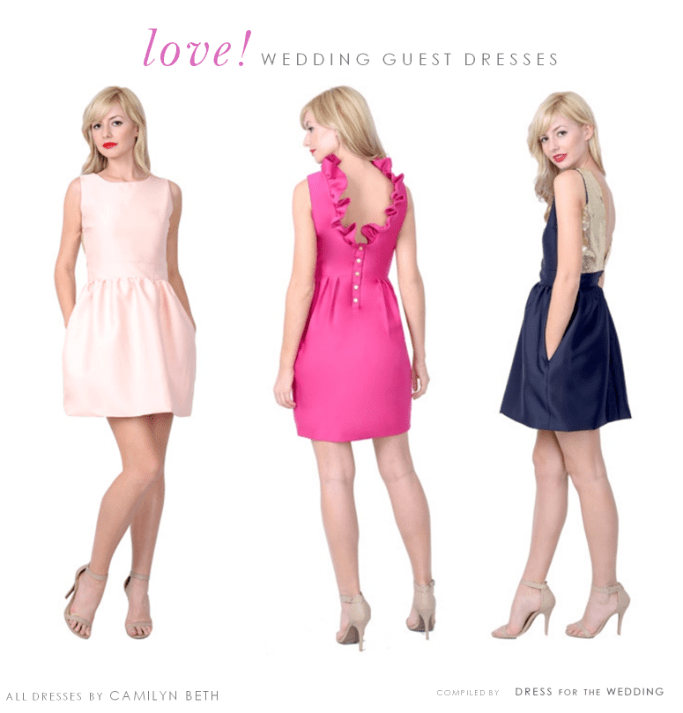 Ampi Dress in Peach // Go Go Dress in Fuchsia // Ampi Dress in Navy all by Camilyn Beth
These fab dresses are the perfect fit for Dress for the Wedding readers, because Camilyn Beth designs include some great wedding guest dresses ( I particularly love the Ampi Dress in Navy or Emerald, and the Go Go Dress in Fuchsia); amazing little white dresses for brides ( The Go Go Dress in Ivory for the rehearsal dinner, the Getaway Dress or Ampi Dress in White for the bachelorette party, and the Ampi Dress in Peach for the bridal shower); and fantastic formal gowns that put some fun in formal attire!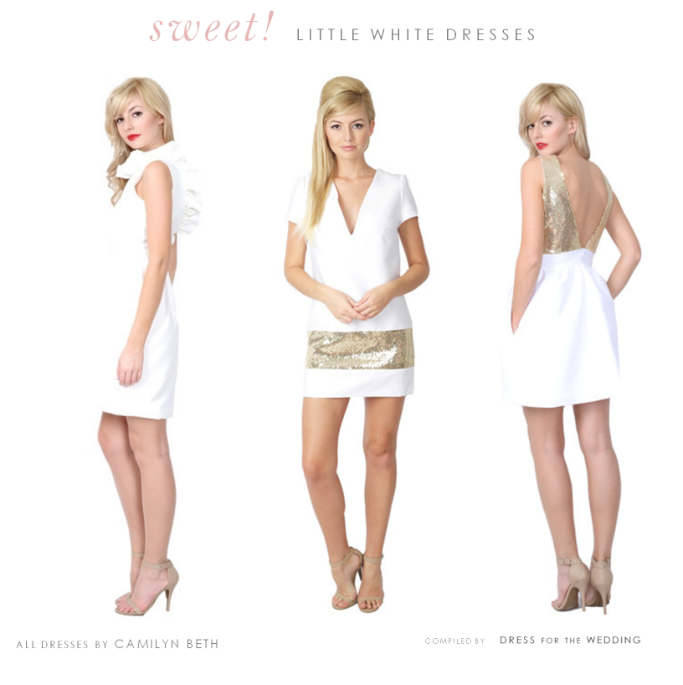 Go Go Dress in Ivory // Get Away Dress in Ivory //Ampi Dress in Ivory
These dresses would all also make gorgeous bridesmaid dresses that have a sweet look that is at once classic and unique, and are a natural shoo-in for a wear-it-again style. The longer styles could work for formal weddings, bridesmaid dresses, or the mother-of-the-bride dresses; a bride could even wear the full-length ivory Go Go Gown as her wedding dress.
I'm certainly considering one of these cute little Camilyn Beth dresses for a wedding I'm attending; maybe you'll be wearing one of these darling dresses to your next wedding, too!
More looks to inspire you:
Follow Dress for the Wedding on Pinterest
Camilyn Beth is an affiliated retail partner of Dress for the Wedding, but has not directly sponsored or requested this post.