Dresses for Fall Weddings: My Favorites from Anthropologie
If you follow me on Pinterest, ( and if you don't yet, please do!) you might have noticed that I went a little pin crazy the other day when I discovered Anthropologie's latest collection of dresses. I'm a procrastinating a bit when it comes to showing dresses for fall weddings, because even though autumn is just next month, and anyone planning ahead is probably looking for wedding guest dresses now -- I still like to hold on to summer as long as I can!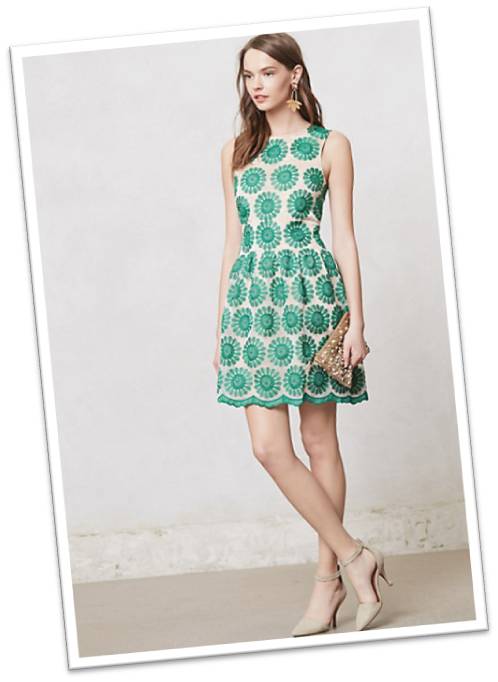 Well, fortunately, Anthropologie's line has hit the perfect balance of dresses to wear now in late summer, and well into the fall season. I loved so many of the new dresses, and since the imagery looks nice together (and I do like to make things look pretty here!) I decided to show you all of my Anthro favorites in a row. I think the Lacebloom dress is so pretty in color, and like the butter yellow Vera lace dress is one to wear now and later, and I think the peplum and lace Elsa dress is so wonderful - I can't pick just one color ( it comes in black, burgundy, dusty blue, and light aqua blue) The burgundy or black versions especially can be worn now into the holiday season!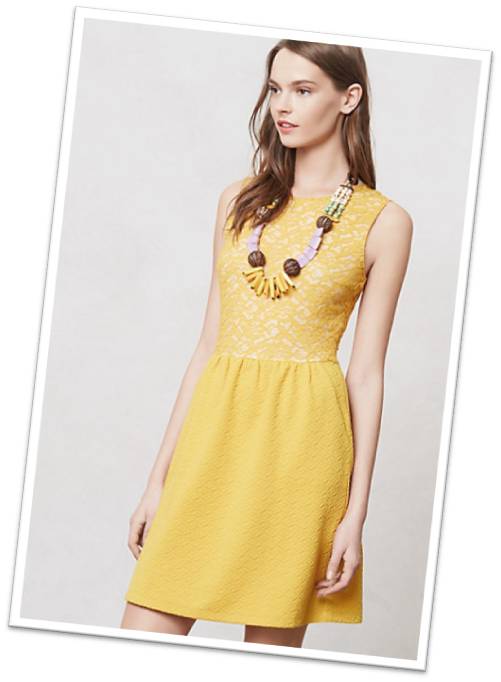 The Romana dress looks like it will work year round, and the Clementine dress is the perfect shade of one of my summer favorites ( Coral) muted just a bit into a more orangey citrus color for fall.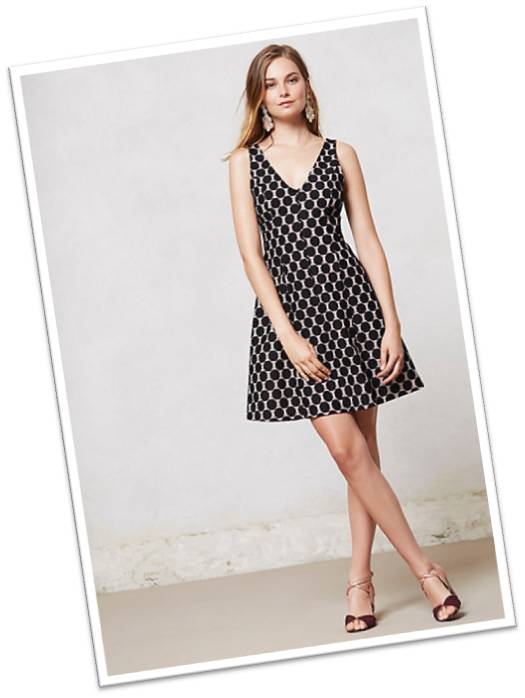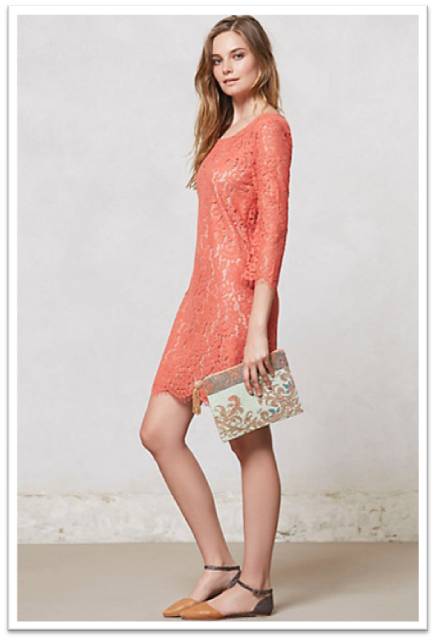 The other great thing about these dresses, is that they work for both daytime weddings and evening wedding receptions - they are the perfect classic and tasteful cocktail dress style. This little foray in fall looks has encouraged me and has me ready to start showing more styles soon. Come back next week, because I'm planning to put together looks for what to wear to a September wedding!
I'm also stocking the boutique with dresses for fall weddings, so keep checking there, too!