Wed Altered: An Eco-conscious and Independent Bridal Designer Collective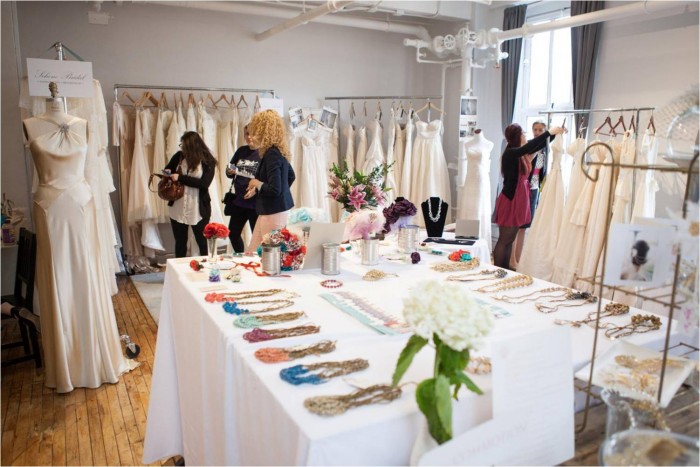 TheWed Altered event with 31 Bits and Schone Bridal in view
Today, instead of a recap highlighting some of the awesome designers I met at last month's Bridal Week, I'm highlighting some of the awesome designers I didn't get to meet and--ugh-- I have such complete regrets! It's a "if -I-could-go-back-in-time-and-do-things-differently- here's-what-I-would-do" post. I love that writing allows for that sort of thing!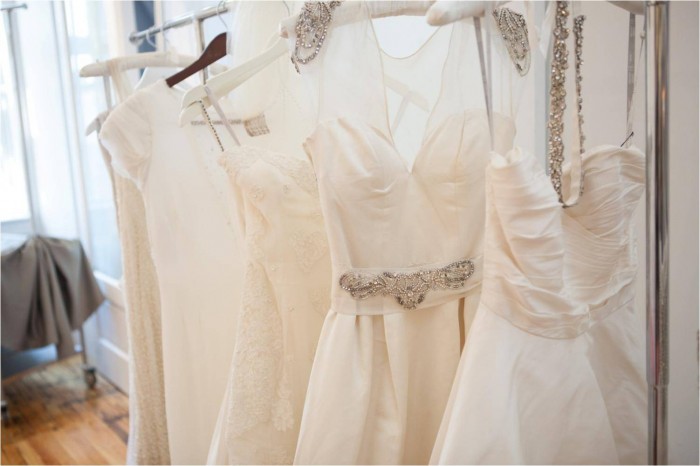 From Rania Hatoum  at Wed Altered
Step back with me  a month ago, when I was invited to attend the Wed Altered show which is a fantastic bridal pop-up shop and collective of independent designers who create eco-conscious, sustainable, and ethically-sourced wedding gowns, accessories, and other wedding delights.  I was in New York for Bridal Week, but had appointments all weekend. Before I knew it, my train home was leaving at 3 pm, and I found myself still in an appointment 20 blocks from the Wed Altered venue at 2:30 pm, so I didn't get to attend.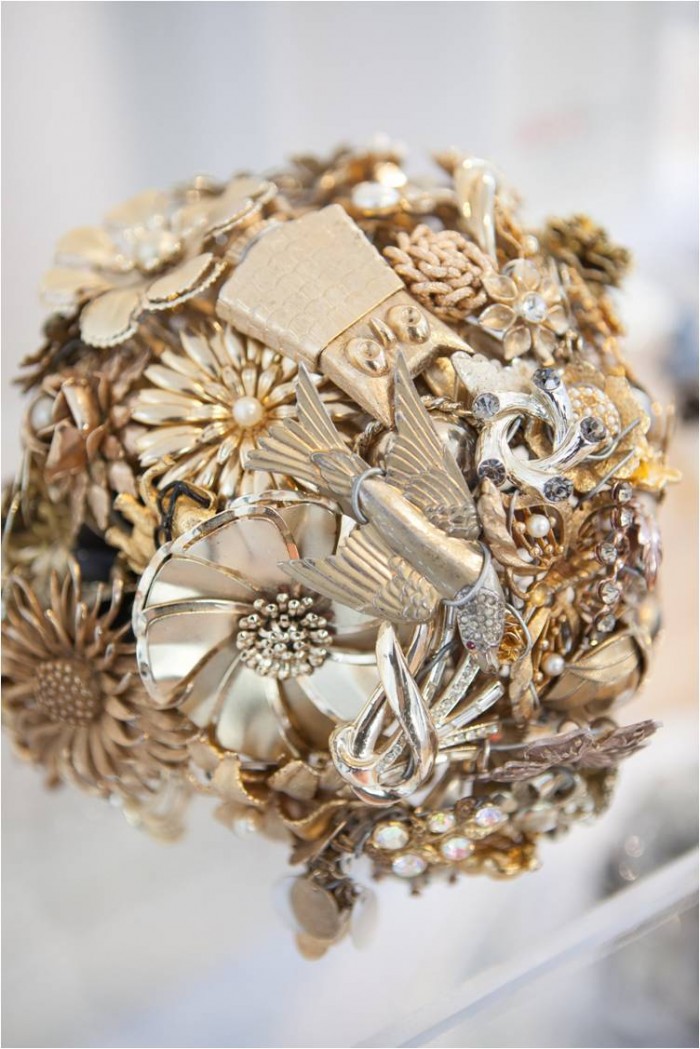 Golden Brooch Bouquet from The Ritzy Rose
Fortunately, the ever-gracious Thea Bloch-Neal, the designer behind hushedCOMMOTION,  a Wed Altered participant (and member of our own The Collection), and just an all-around wonderful person, connected me with some images taken by Brandi Schaffran-Webb  of Alexis June Weddings of  the day so that we may virtually meet some of these amazing designers who make up this community of bridal wear,  bridesmaid, and accessories designers.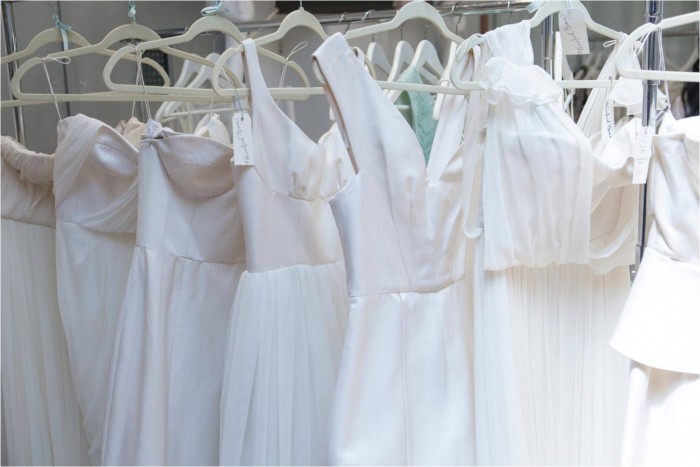 A row of Winifred Bean gowns
Once you see these pictures you'll see why I'm so upset with myself-- fantastic wedding gowns, elegant accessories, smiling faces, and talented designers. It's my kind of event!  Not to mention the fact that these designers are people I want to meet, since they have made pretty commendable decisions in how they'll run their businesses. These are decisions they should be lauded for: waste-free practices, domestic production and locally-sourced fabrics, fair wages for Ugandan women, upcycled materials, and starting businesses that employ single mothers so that they may support their children and learn business practices at the same time.
If you want to be beaming with joy at your wedding, I think an extra boost would come from supporting one of these fantastic designers, and knowing the decisions you made when designing your wedding were positively affecting the world around you in many ways.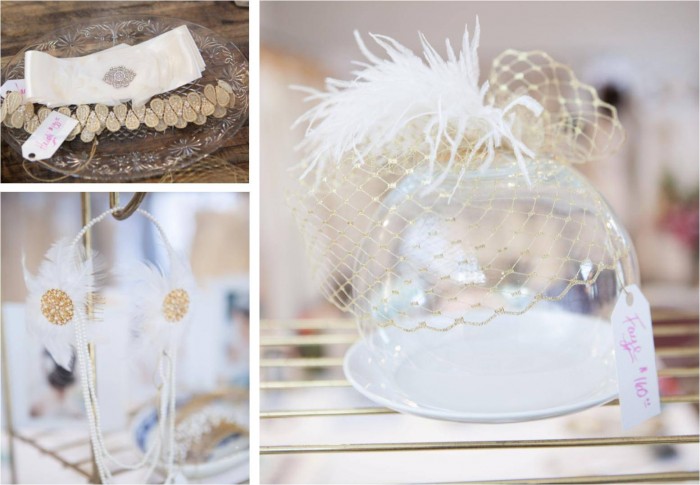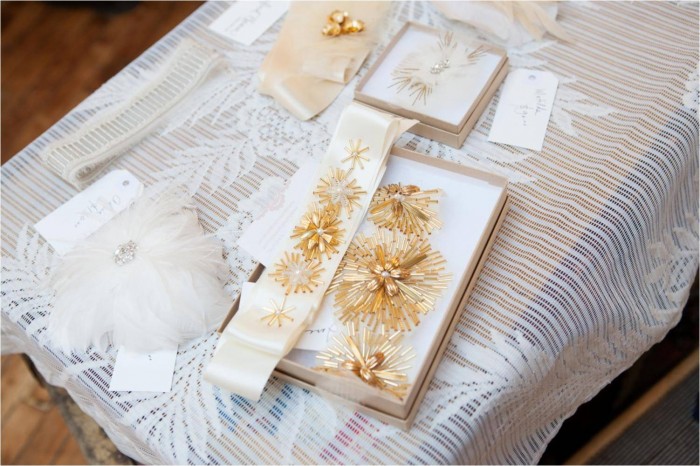 Gilded goodness from hushedCOMMOTION
The other great thing about Wed Altered is that unlike most other Bridal Week events which are closed to the general public, Wed Altered is open to everyone! This gives brides the chance to try on, touch, and actually see things in person!  If the designer does custom work, it's a wonderful chance to meet with them one-on-one and get to know the person who will be creating your perfect dress or embellishment.
Seriously, please take the time to read the profiles of each designer and check out their full collections. They are doing amazing things! Enjoy these pictures of the day, get to know some of these designers, and brides-to-be, let's make a pact to figure out train schedules and plan to attend the next Wed Altered event this October!
Here are the pictures:
Eco-Conscious and Ethically-Sourced Wedding Dresses and Accessories at Wed Altered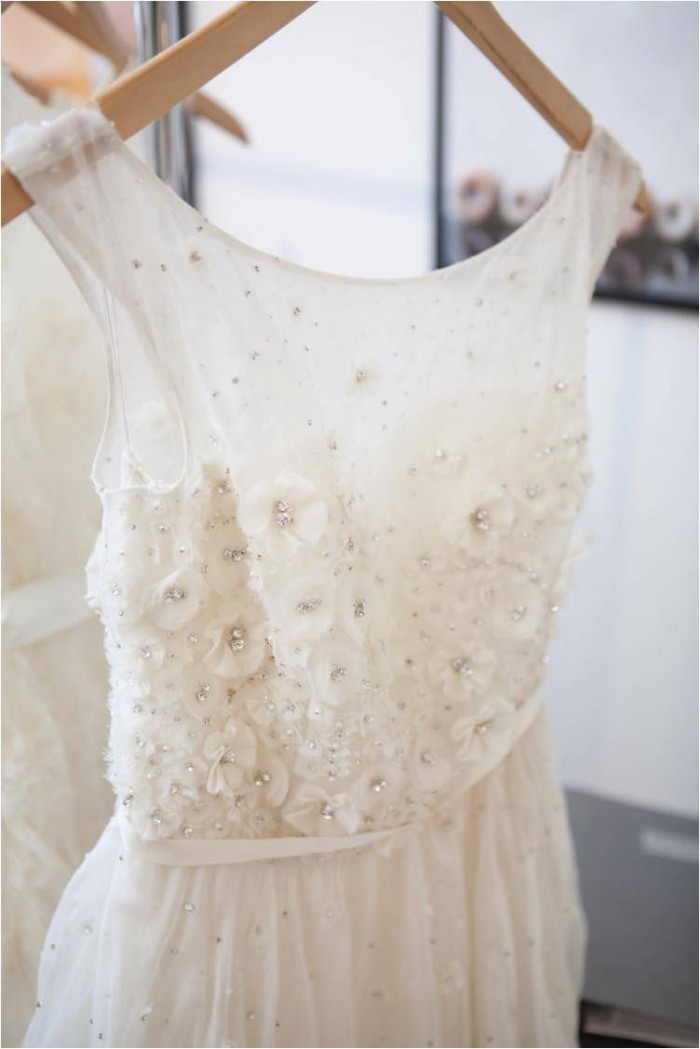 Isn't this heavenly? Tony Hamawy uses only the finest fabric-- then conserves it by using it in a zero-waste manner--to create this kind of exquisite detail. His principled approach and formal couture training in Paris gives high-end style, without excess consumption.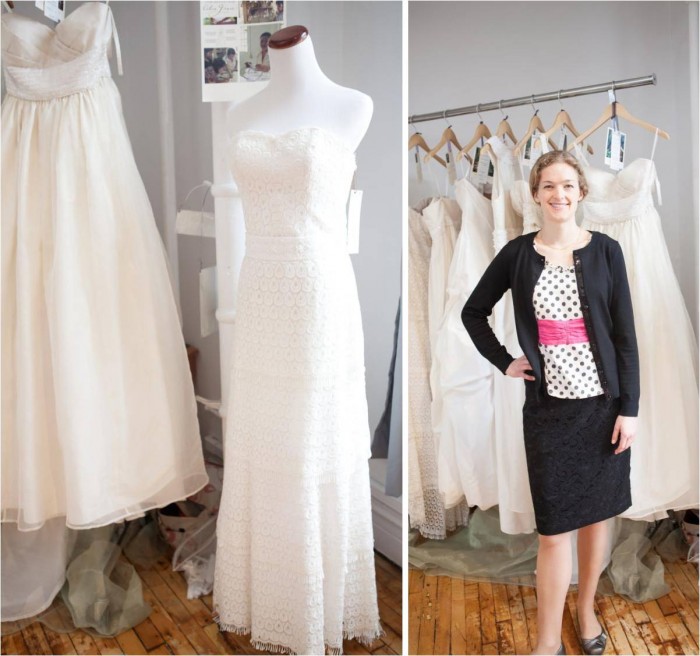 Celia Grace specializes in Fair Trade Wedding Gowns, in keeping with Founder Marcie Muehlke's wish to empower women, and use fair trade sourcing practices for bridal fabrics.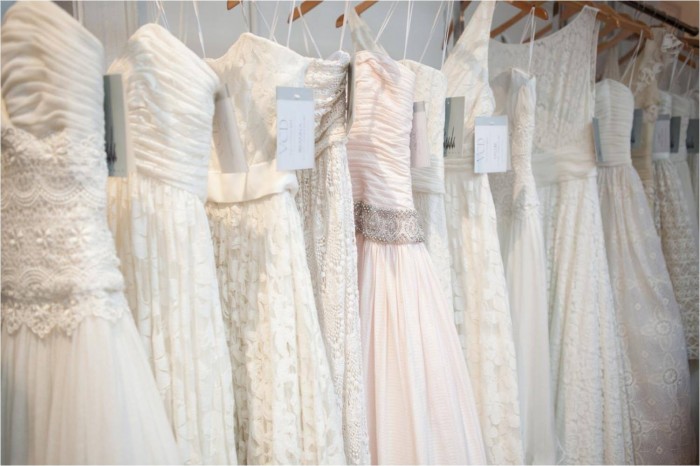 The (VCD)Vintage Chic Destination Collection by The Cotton Bride, elegant styles made out of natural fabrics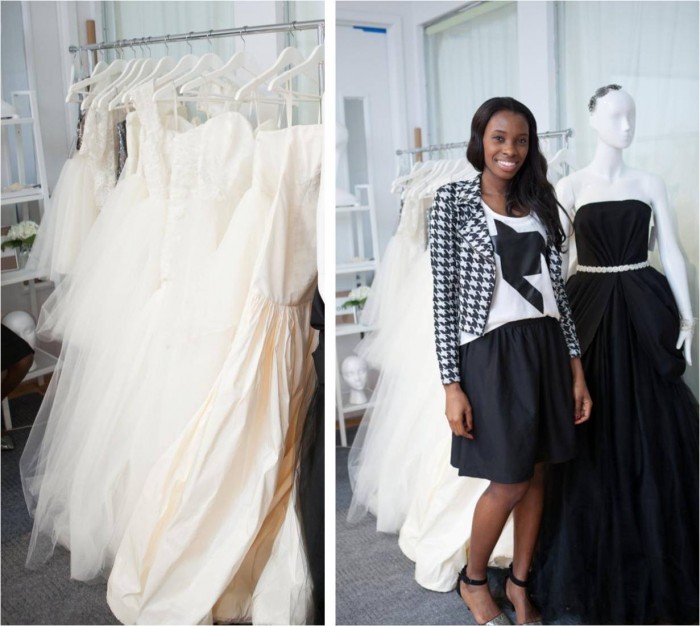 A line up of stunning gowns at Pantora designed by Andrea Pitter  made in NYC with locally-sourced materials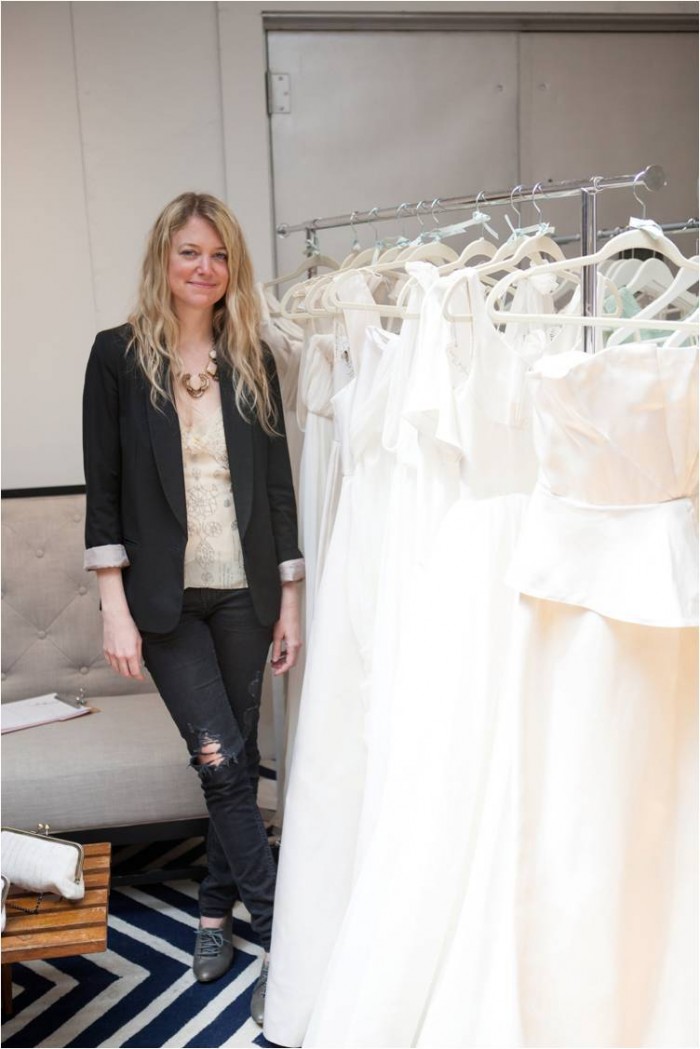 Angela from Winifred Bean with her vintage-inspired wedding gowns made right in New York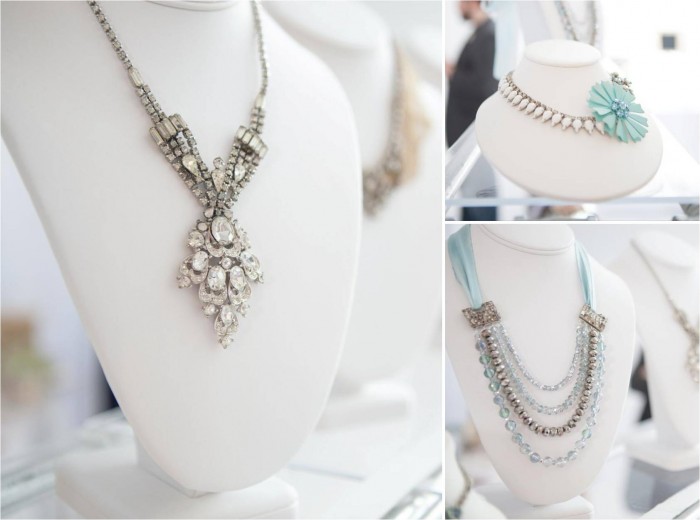 Beautiful necklaces from The Ritzy Rose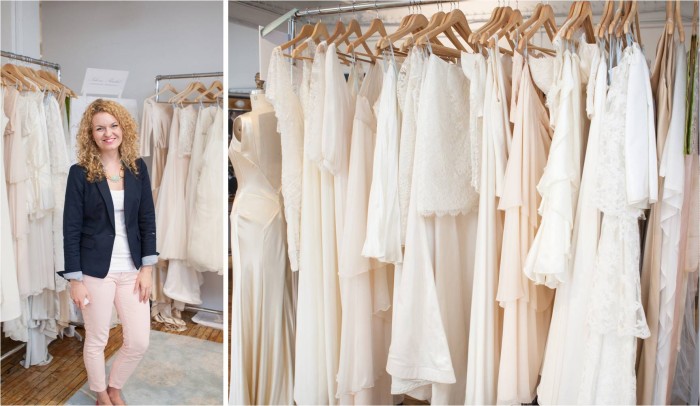 Schone Bridal 's designer Rebecca Schoneveld Cheek will help you create a custom couture bridal gown with her mix and match design techniques that result in waste-free design.

Beautiful heirloom wedding keepsakes from Wedding Story Writer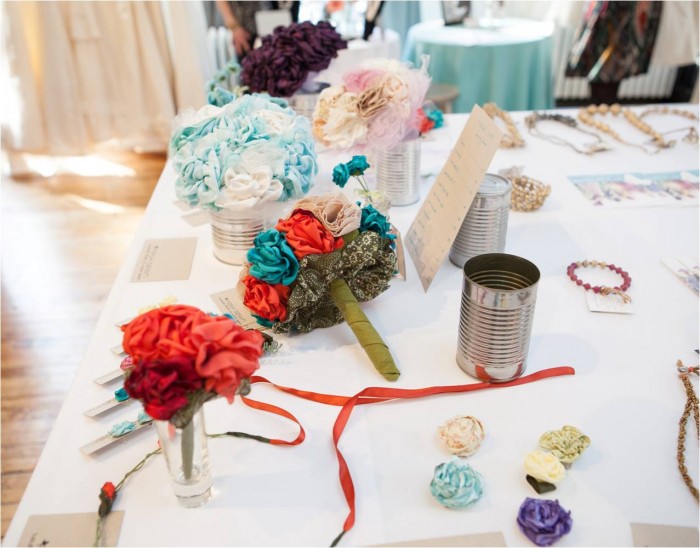 Upcycled waste-free bouquets from Fresh Sewn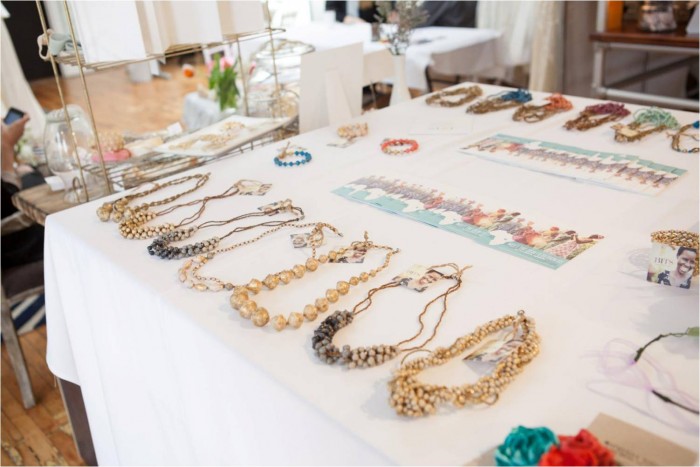 Gorgeous and socially-minded necklaces from 31 Bits that empower Ugandan women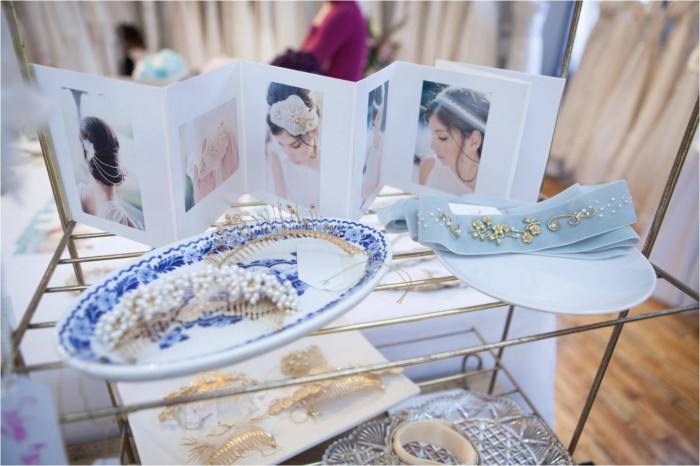 More bridal Accessories from hushedCOMMOTION ; how we love thee!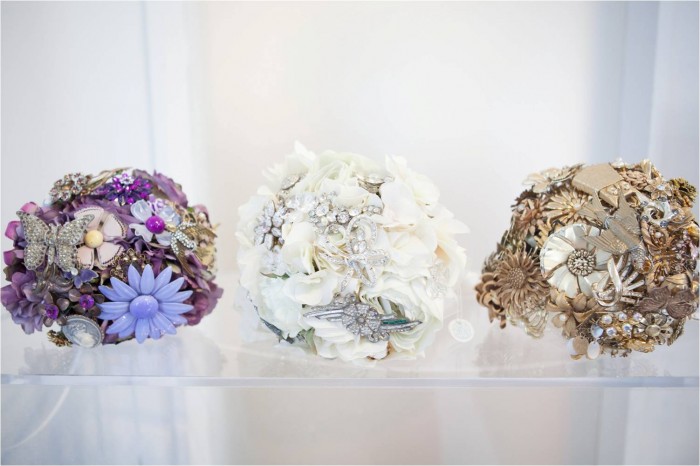 Brooch bouquets from The Ritzy Rose ( Miranda Lambert chose one of  these for her wedding) The Ritzy Rose makes great boutonnieres and necklaces, too.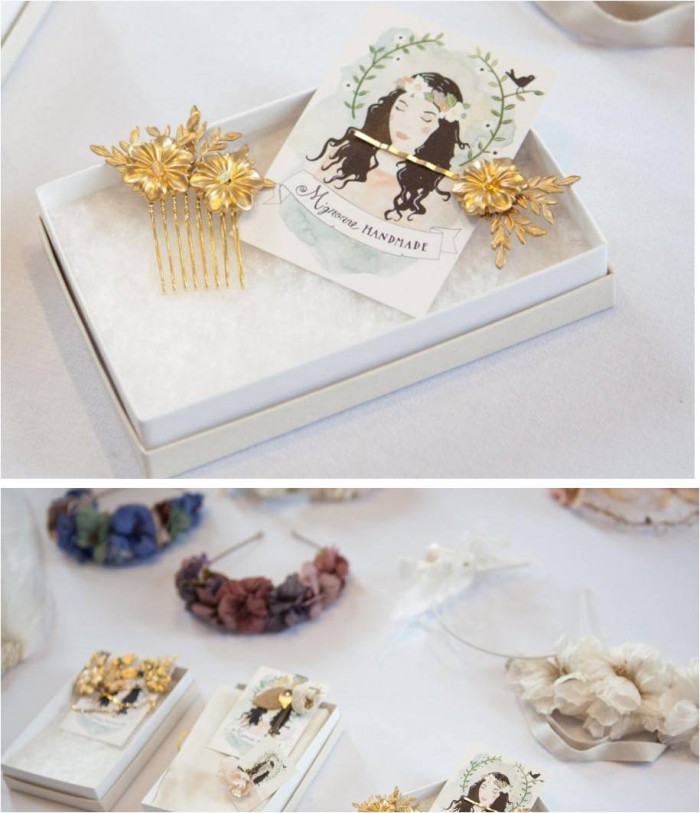 Vintage inspiration and materials make Mignonne Handmade's pretty line of bridal accessories.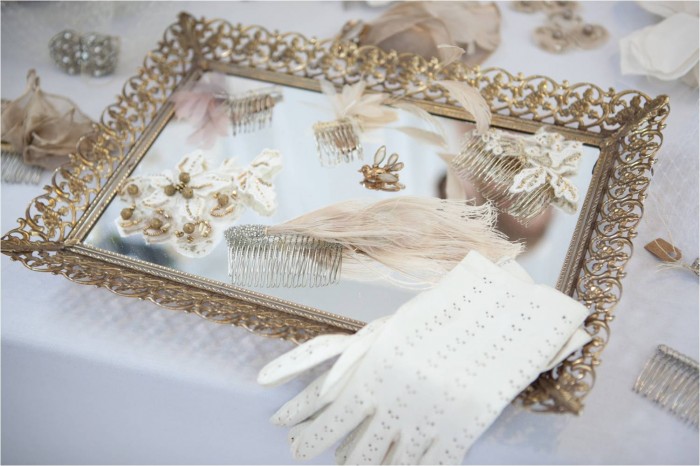 Delicate, vintage-inspired bridal accessories  from Anna Mains Designs She makes beautiful veils and specializes in custom pieces made from your family heirlooms!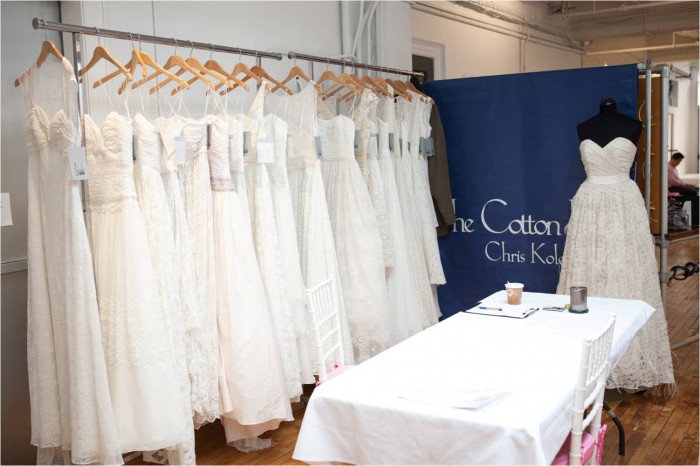 An airy line up of dresses at The Cotton Bride. Cotton, linen, and silk dresses -- perfect for seaside weddings. These are so my style.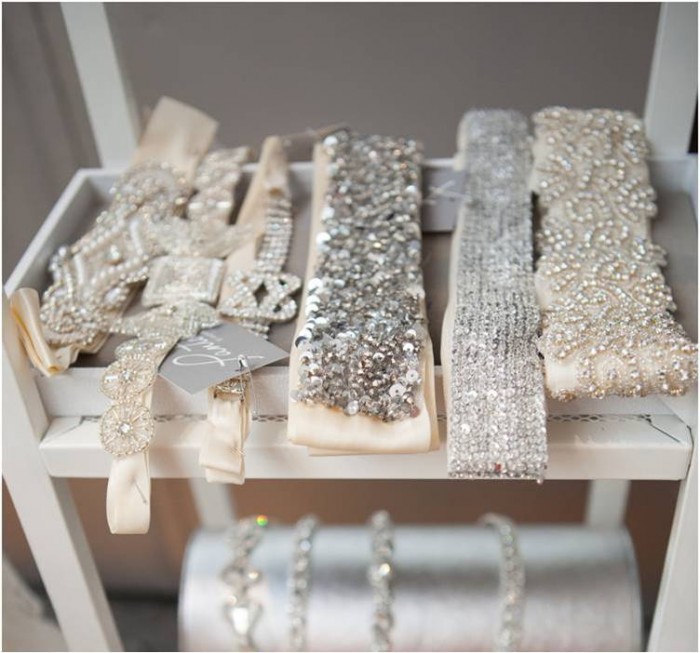 Bridal belts, head bands, and other bridal accessories from Pantora. So sparkly!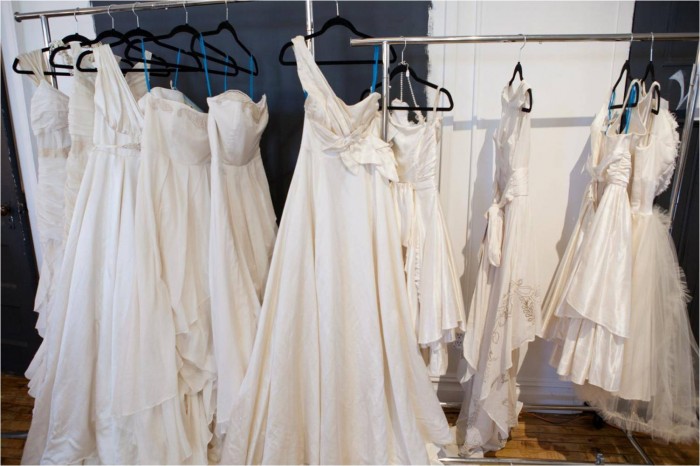 Rich, weighty, detailed gowns in eco-friendly materials from Janay A. Handmade, you have to see the back of this one (Aster) -- it has leaves trailing down the back!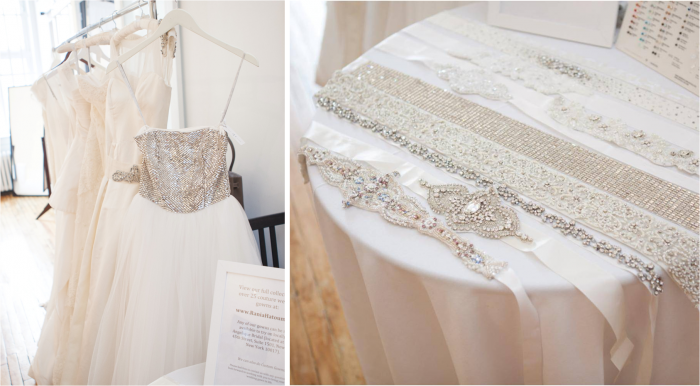 Beaded gowns, and bridal sashes at Rania Hatoum. Such incredible luxury, with no-waste design!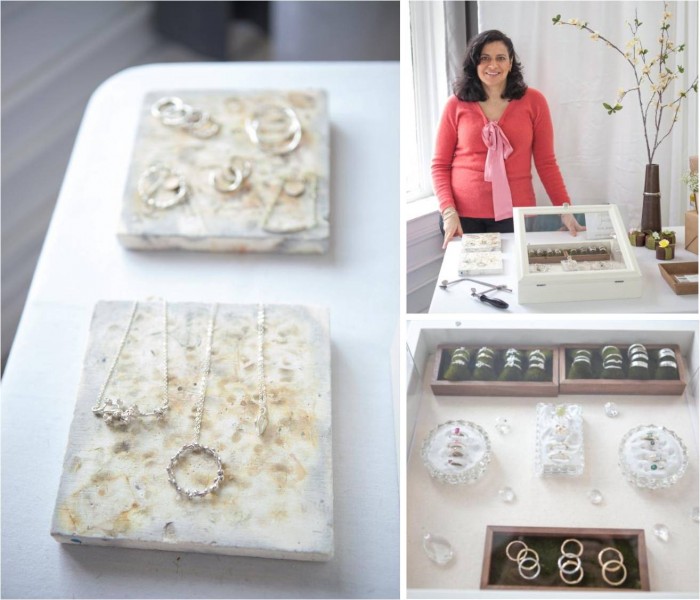 Put a  ring on it, with Barbara Michelle Jacobs who uses upcycled materials to make her designs. See these gems up close here.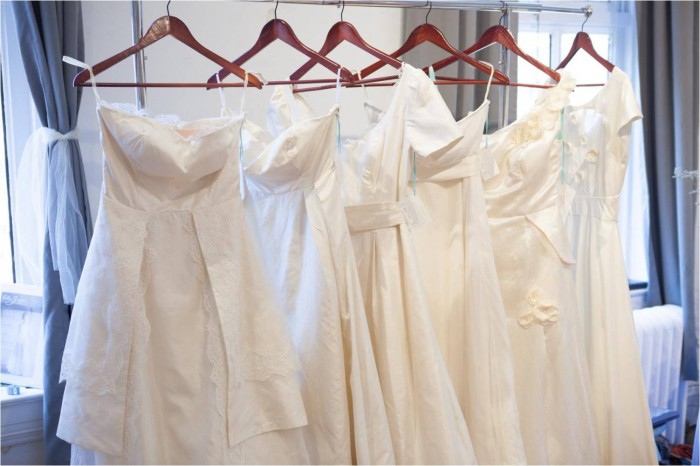 A line of glorious gowns from Solitary Pearl; a designer line of gowns that uses beautiful fabrics, eco-conscious practices, and will be opening a bridal studio that will employ single mothers so that they may earn good wages, and learn a variety of business skills.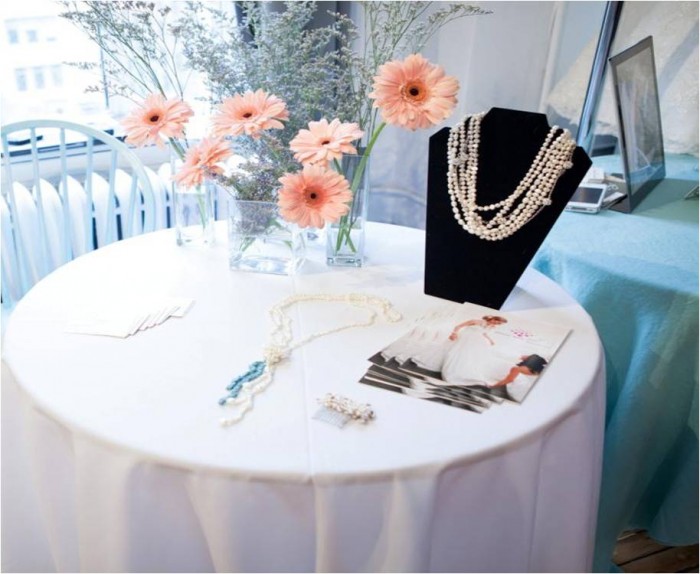 Peace Love Bling actively supports  organizations like Dress For Success and the Ohio Domestic Violence Network  and features handcrafted and fair trade accessories like this beautiful necklace.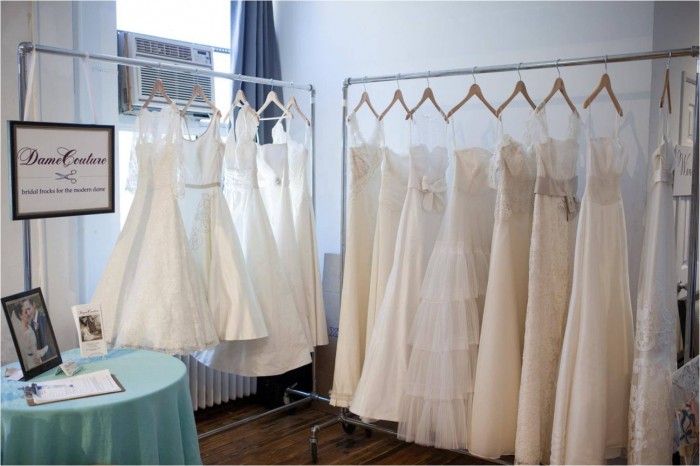 Dame Couture re-styles and updates--and in doing so, recycles--vintage dresses to make modern-day dream gowns, with unique personality, and sweatshop-free production. I see some pretty little white dresses in there!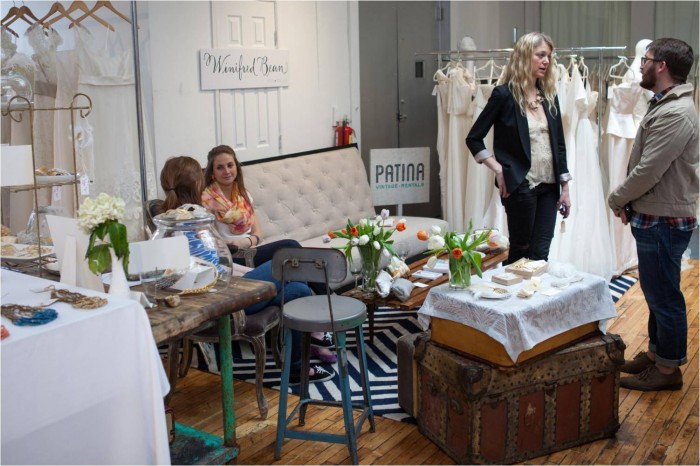 Special thanks to Patina , a fabulous furniture and prop rental company who loaned loads of comfy seating and the great vintage trunks you see in the picture above for Wed Altered's decor. Patina has a stellar collection of rent-able vintage furniture --ideal for anyone looking to set a lovely scene: photographers, brides, producers, event and wedding designers can all infuse their events with period pieces that are full of character.
For more information about Wed Altered visit www.wedaltered.com.
To start your own virtual meet and greet with the attendees, here's a listing of all the talented designers who exhibited. Please see below for a complete direct links to the websites for the designers who make up this collective.
Bridal
Celia Grace |  Dame Couture  | Janay A. Handmade  | Pantora | Rania Hatoum| Schone Bridal |  Solitary Pearl
 The Cotton Bride | Tony Hamawy |  Winifred Bean
Accessories