Yellow and Pink
It's time for the summer-themed edition of Dress to be WEDnesday with event design ideas by LiveEventfully! - KristynJennifer Events, and styles by Dress For The Wedding! Head over to the Live Eventfully! Blog to see the full Dress To Be WEDnesday post featuring summertime yellow and pink wedding ideas, and some sophisticated summer beach wedding looks.
You'll see how our summer weddings pins inspired a whole board of pink and yellow wedding inspiration.
The shopping sources in this post use affiliate links, which means this site may earn a commission if you make a purchase from our links.
And learn where we think you could wear this casual pink and yellow summer dress!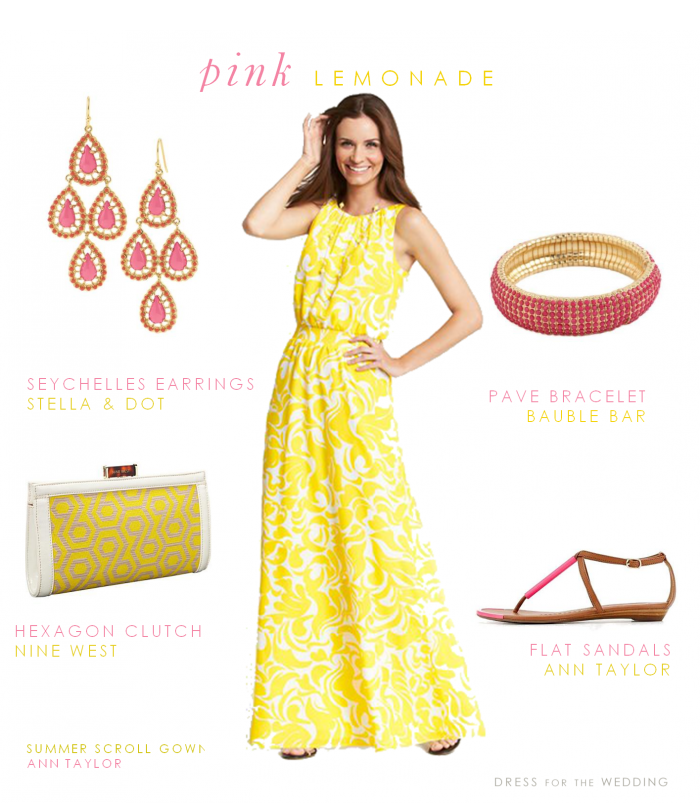 Maxi Dress / Earrings / Pave Bracelet / Hexagon Straw Clutch / Sandals
Shop the Look: Yellow Dresses

More style ideas you might enjoy :