Fall Groom
Happy Monday! Today's look is for the groom and groomsmen with this autumnal styling idea for a fall groom, and it's the last piece in my recap of the series I did recently for Bayside Bride.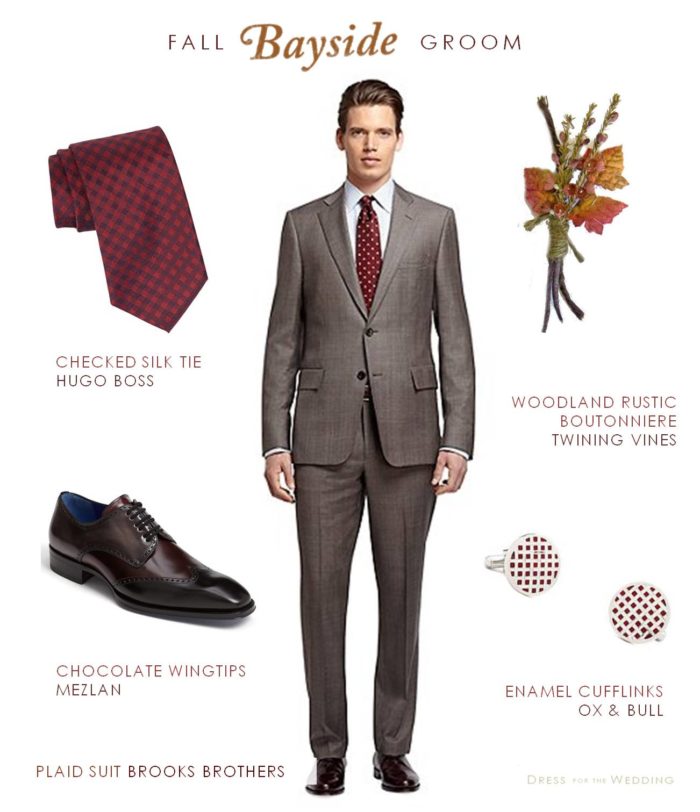 Brooks Brothers 1818 Suit  / Woven Silk Tie / "Woodland Rustic"  Boutonniere from TwiningVines on Etsy  / Enamel Grid Cufflinks /Dark Chocolate Wingtips
The fall season can call for seasonal and cozy fabrics like this gray plaid wool. It's a little bit of a rustic look, but the tailored suit keeps the look still wedding-ready! See the full fall series post here for 3 more style ideas for fall weddings.
More style ideas you might enjoy :