The ideal Mother-of-the-Bride or Mother-of-the-Groom gift is meaningful, and reflects your relationship with your mother or mother-in-law to be! Here are some of our favorite picks we think will help you on your search for a great gift!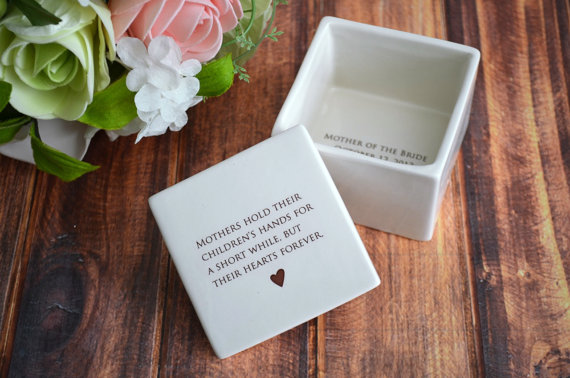 A wonderful gift idea for mothers: square keepsake box from Susabellas on Etsy
This post was updated on May 2, 2018 and was originally written in May 2016.
Mother of the Bride Gift Ideas
With Mother's Day coming up on May 13, we certainly have mothers, stepmothers, grandmothers, and 'like-a-mother-to-me' ladies on the mind!
These ideas will help you for Mother's Day or if you're getting married this year and are looking for gifts to give to the Mother of the Bride or Mother of the Groom.
Ideas for Mother of the Bride Gifts
This post uses affiliate links from our sponsors.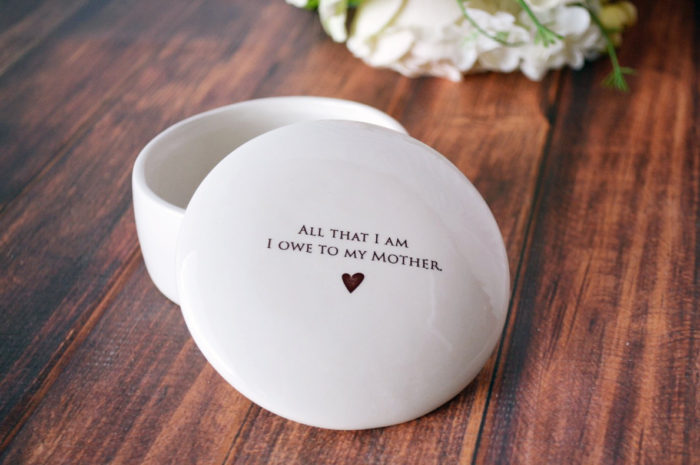 This keepsake box with beautiful quote is from Susabellas on Etsy. She creates amazing gifts for mothers, stepmothers, loved ones and friends, with plenty of other quotes and pieces to choose from.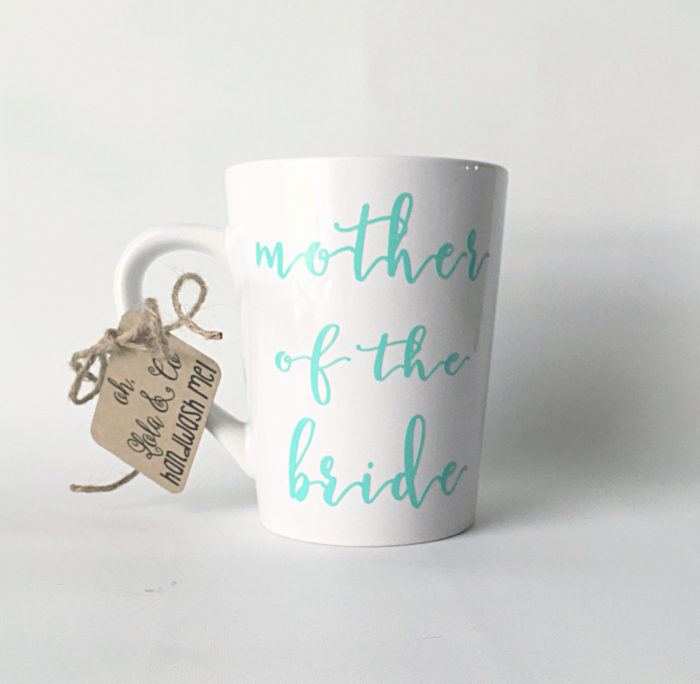 This sweet mug is by Oh, Lola & Co on Etsy (she has so many great gifts for the entire wedding party!) This Mother of the Bride mug could be a fun way to announce your engagement to your mom! Or, if you give it later, it will make for a special cup of coffee the morning of the wedding, but also a fun way for her to celebrate her role of honor through the whole planning process. A great gift for a tea or coffee loving mom!
What to Give the Mother of the Bride or Mother of the Groom

The perfect gift for the Mother of the Groom or your Mother-in-Law. 'Thank you for Raising the Man of My Dreams'  This personalized bracelet by Perfect Jewel Designs on Etsy, This designer also creates amazing personalized gifts for your entire bridal party!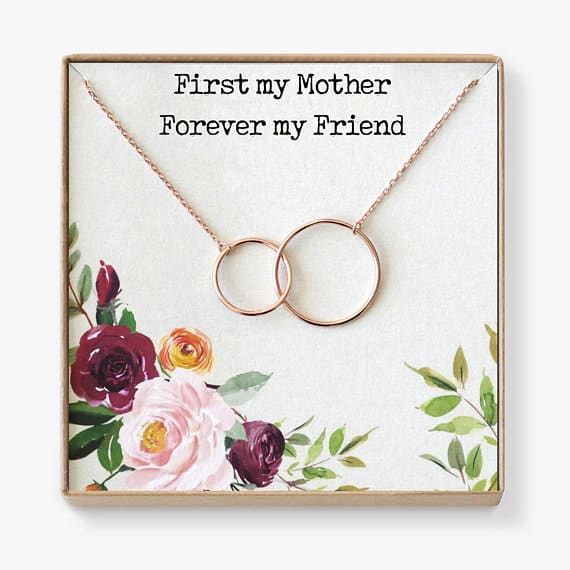 First My Mother, Forever My Friend from Dear Ava on Etsy is a sweet gift for your mom for anytime!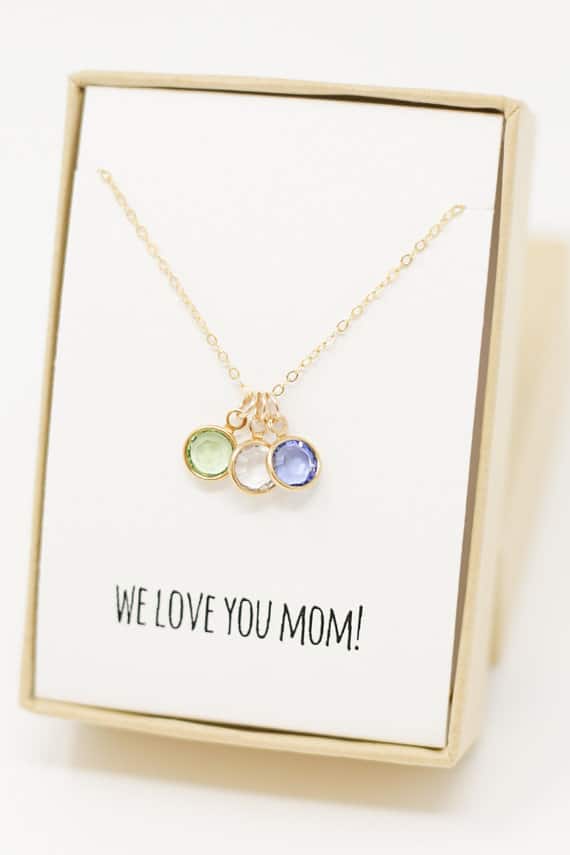 A beautiful gift for a mother - get her a gem in each of her children's birthstones! Birthstone charm neckace from Powder and Jade on Etsy.
Shop Gifts for Mothers of the Wedding

Gifts for the Mother-of-the-Bride and Mother-of-the-Groom
Pretty Wrap for the Mothers of the Wedding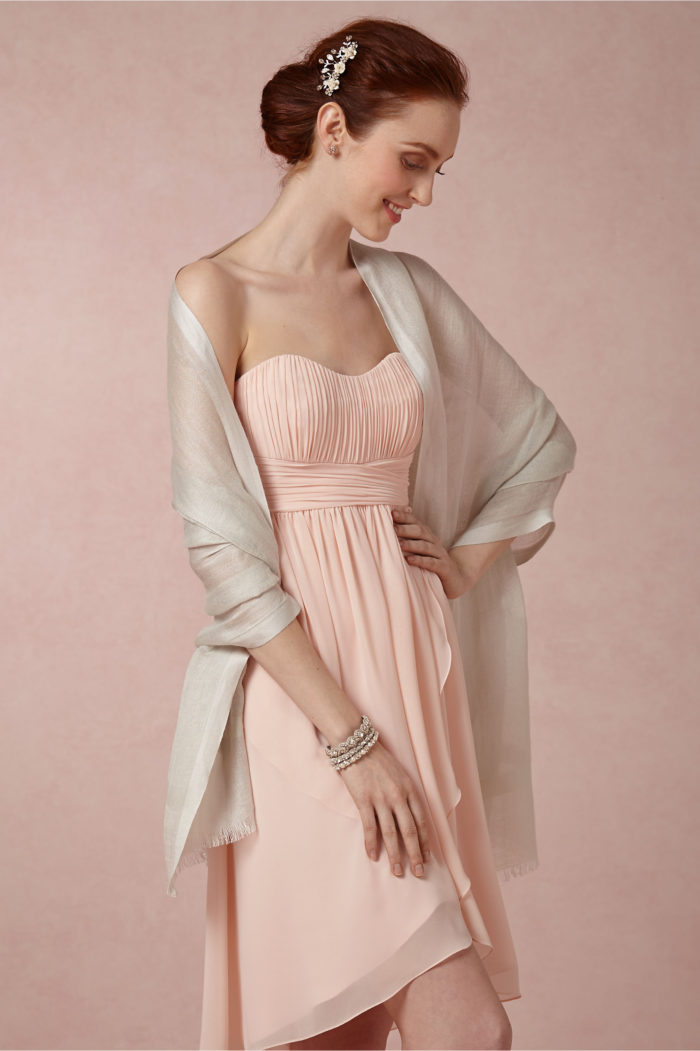 If your wedding is in the evening or might be chilly, the Carlotta Wrap from BHLDN is an elegant wrap to give!
Gorgeous Earrings for Mothers of the Wedding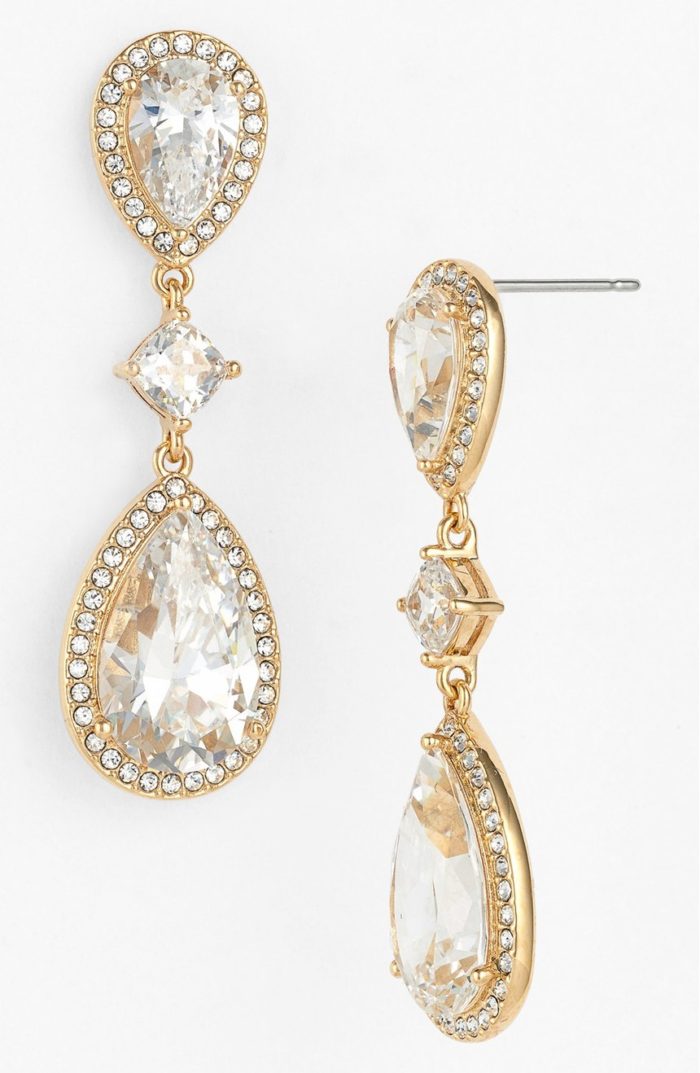 Help your mom accessorize her dress for your wedding with a pair of elegant earrings, like these from Nadri. They are special enough to make a statement, but easy to cherish and wear again on special occasions.
Jewelry Case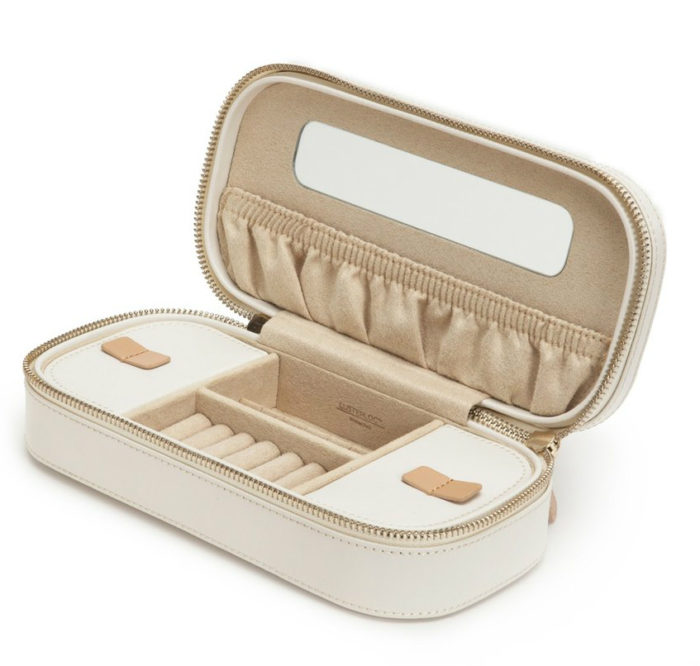 This chic little jewelry case  the Chloe Zip Jewelry Case from Nordstrom, will help mom keep all of her accessories for the wedding, and after the wedding in perfect order! Perhaps you'll put in one of the jewelry pieces we've shown here as an extra treat!
Engraved Vase
Is she a lover of flowers? This hand blown engraved vase  from Mark and Graham is a special keepsake for any lover of floral arrangements!
Customized Makeup Cases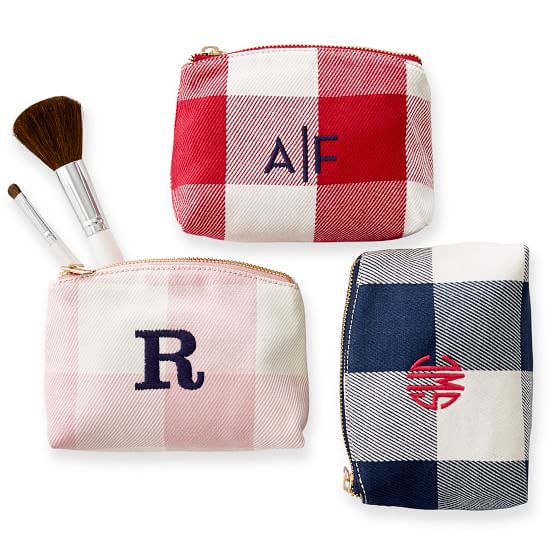 Also check out the myriad of personalized gifts Mark and Graham offers, like this lipstick case and these cute cosmetic bags .
Family Sign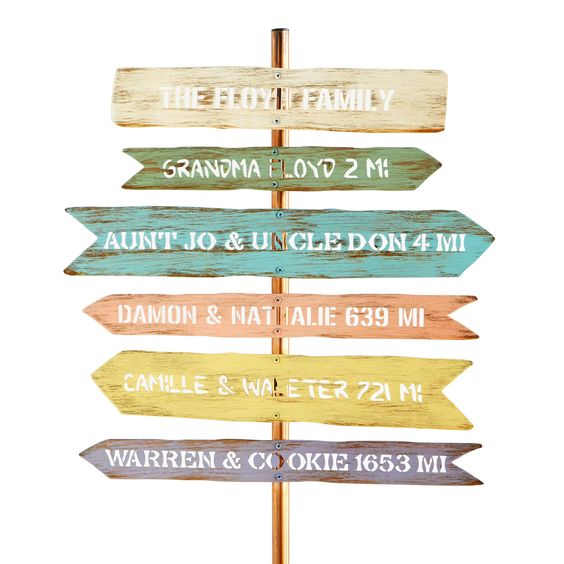 Personalized Family Member Sign Post from Uncommon Goods. A great way to honor everyone in the your new family, I especially I love this gift for far-flung families! A mileage sign like this for your mom is a reminder that even though family members might be far away, they are never far from her heart!
A Sweet Card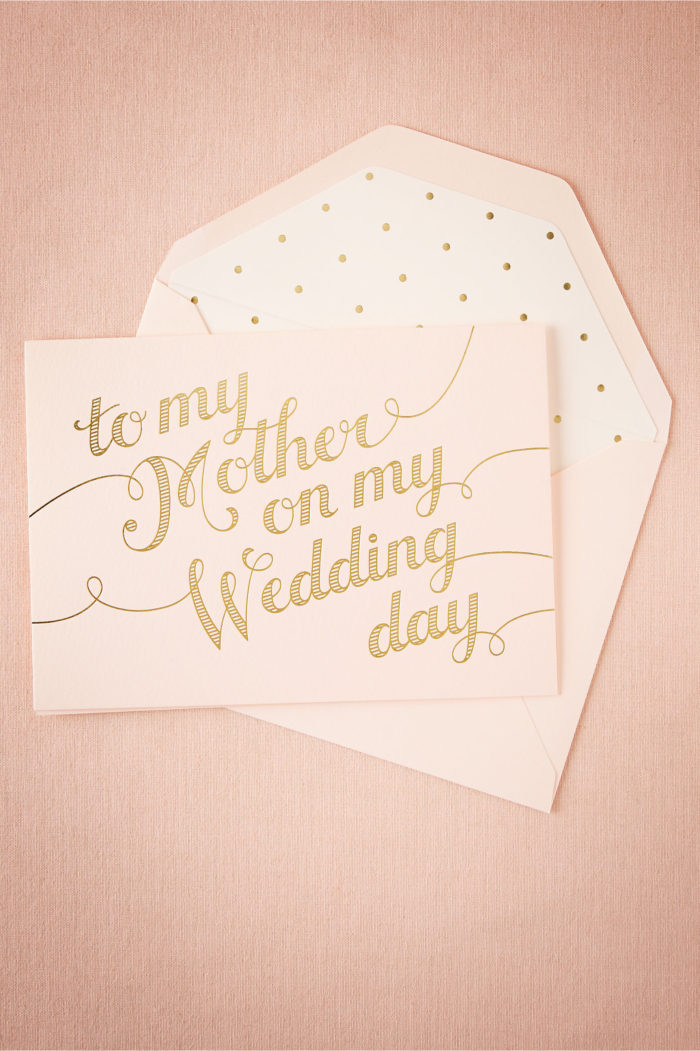 This sweet Foil Card from BHLDN is a lovely way to share your thoughts about what your mother has meant in your life on your wedding day. (There is one for Dad, too!)
Mother's Notebook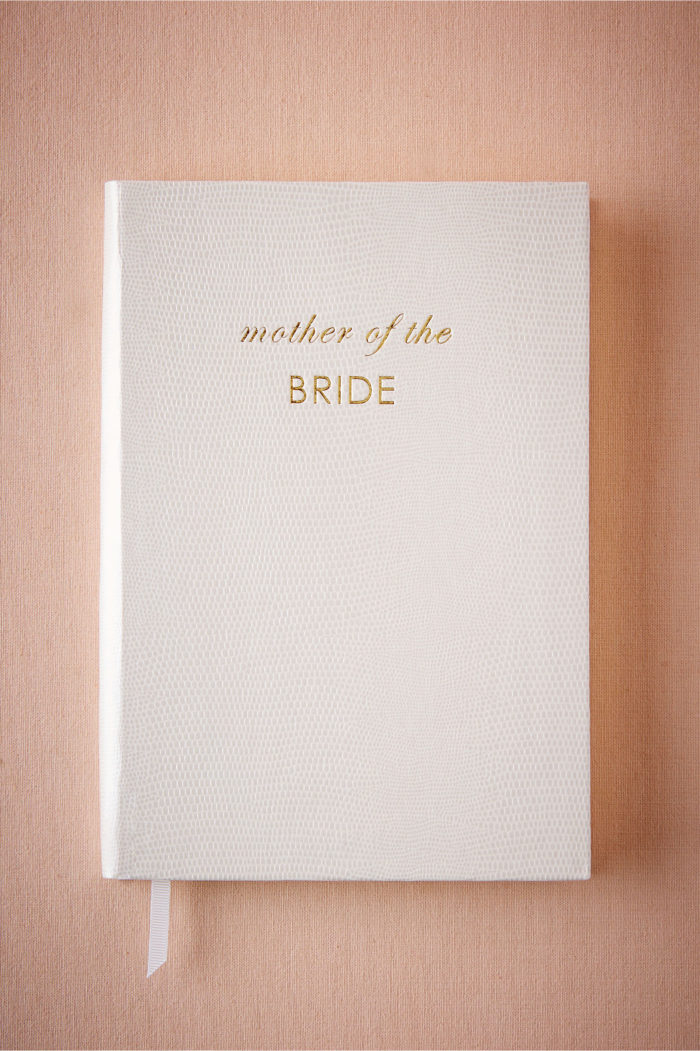 And mom can share thoughts of her own, keep a scrapbook, or organize wedding planning notes with a Mother of the Groom or  Mother of the Bride Journal from BHLDN. BHLDN has a whole section of great ideas for Mother of the Bride gifts!
A Sweet Single Pearl Necklace
Finally, this simple necklace to wear alone or to layer, comes with beautiful sentiments attached.  'I Love Mom" Pearl Pendant Necklace by Dogeared at Nordstrom.
Here are a few more gift ideas and finds for mothers.
Other Mother of the Bride Ideas
How to Accessorize Mother of the Bride Dresses
What Should the Mother of the Bride Wear?
Links in italics in the text of this post and in the shop section are from affiliates and sponsors, meaning that this blog may earn a small referral commission from the retailer, at no cost to the purchaser, if a qualified sale is made.