The newest wedding dresses from Grace Loves Lace make up the ICON collection. Today, we'll show you this beautiful array of bold new bridal gowns from this much-adored Australian bridal label. Both new fans and devotees of the brand will be delighted to see that this latest collection has all the Grace Loves Lace signatures of fit, lace, and smoldering appeal.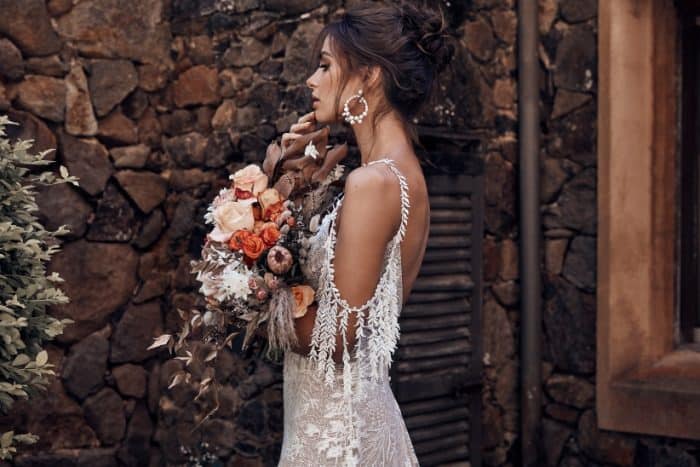 Grace Loves Lace Wedding Dresses - ICON Collection
We initially became introduced to -- and fell in love with -- Grace Loves Lace bridal gowns in a round-up of beach wedding dresses, when one of the gowns we featured became a Pinterest favorite. Your eyes simply can't miss the magnetism of these gowns. The gowns are renowned for beautiful cuts, the exquisite lace, and the gorgeous mix of elegance and confidence that radiates from these gowns. The Grace Loves Lace aesthetic embodies both relaxed ease and bold individuality.
Grace Loves Lace designs are described as for, "the avant-garde, the free-spirited, the rule breaker, the earthen, the gypsetter, the vintage goddess, the chic modernista, the true bohemian beauty..." Designed for the bride who is,"reckless in her passion, nomadic in her joy, progressive in her beliefs, knows exactly what she wants, and always, always bets everything on love." 
These are clearly unforgettable dresses designed for fearless brides. Please enjoy this latest offering of wedding gowns from this highly sought-after Australian wedding dress label.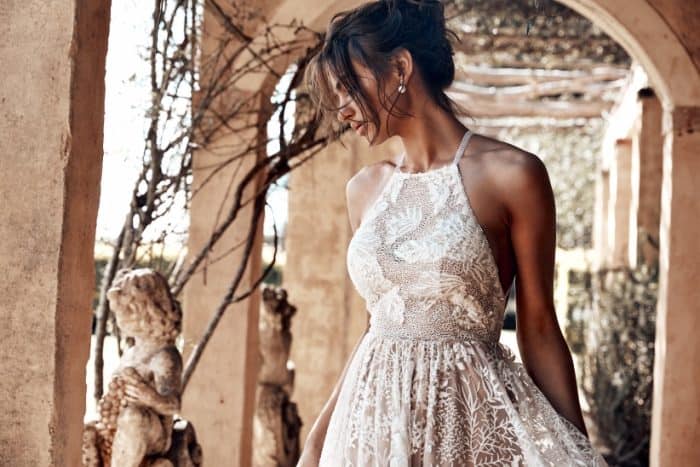 Coco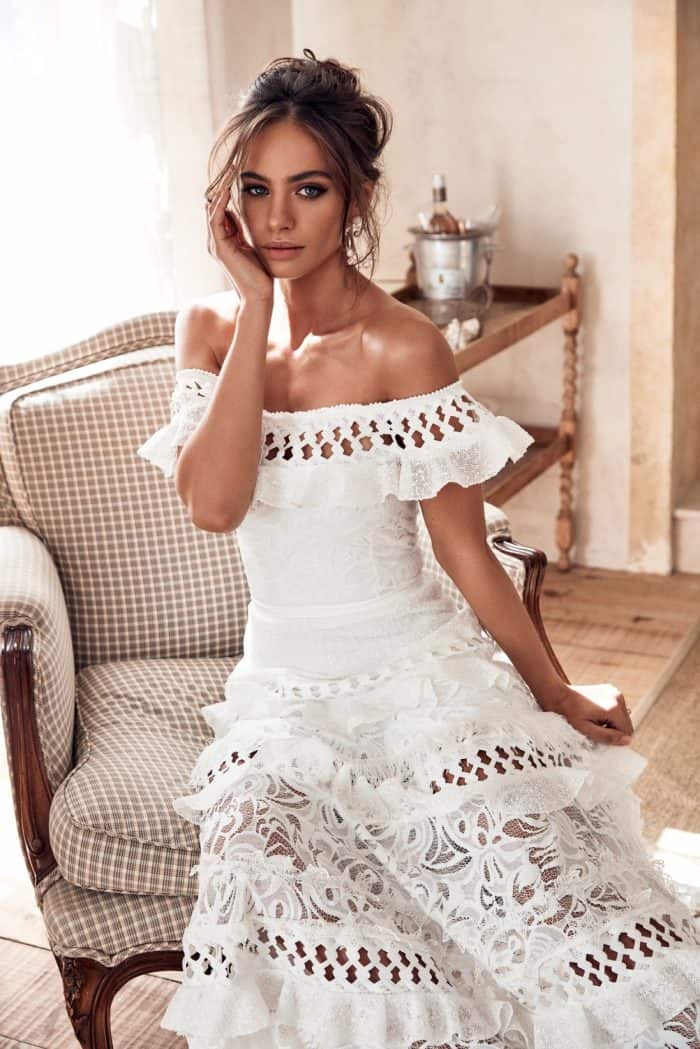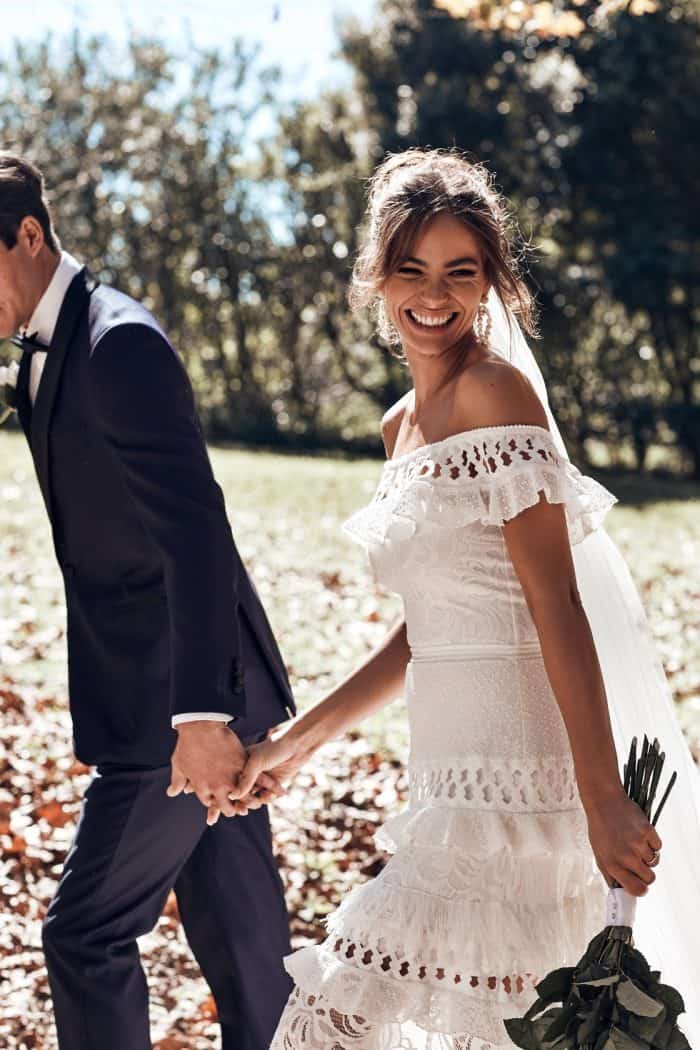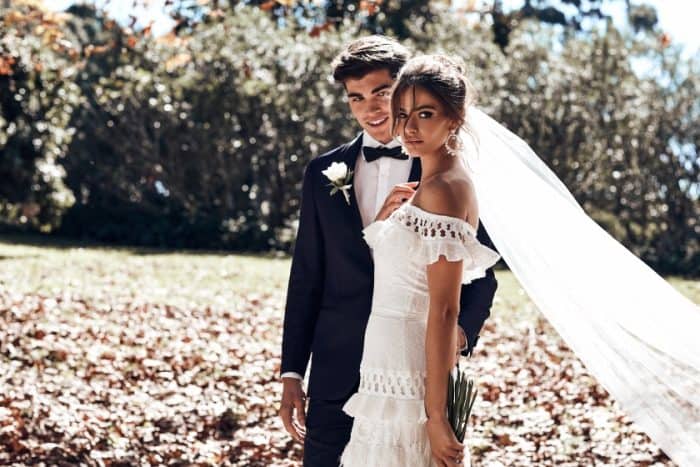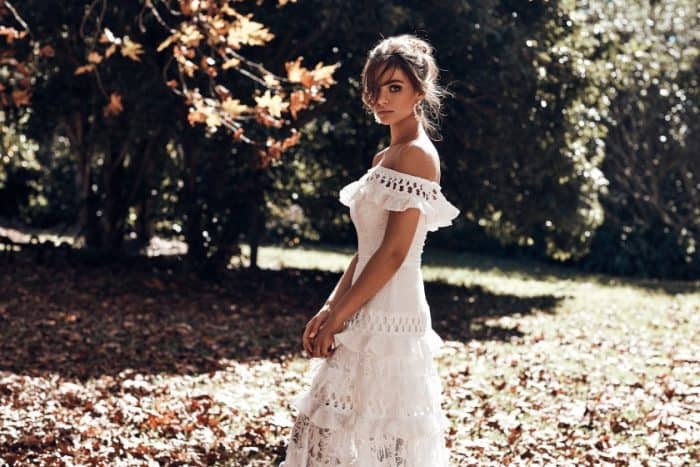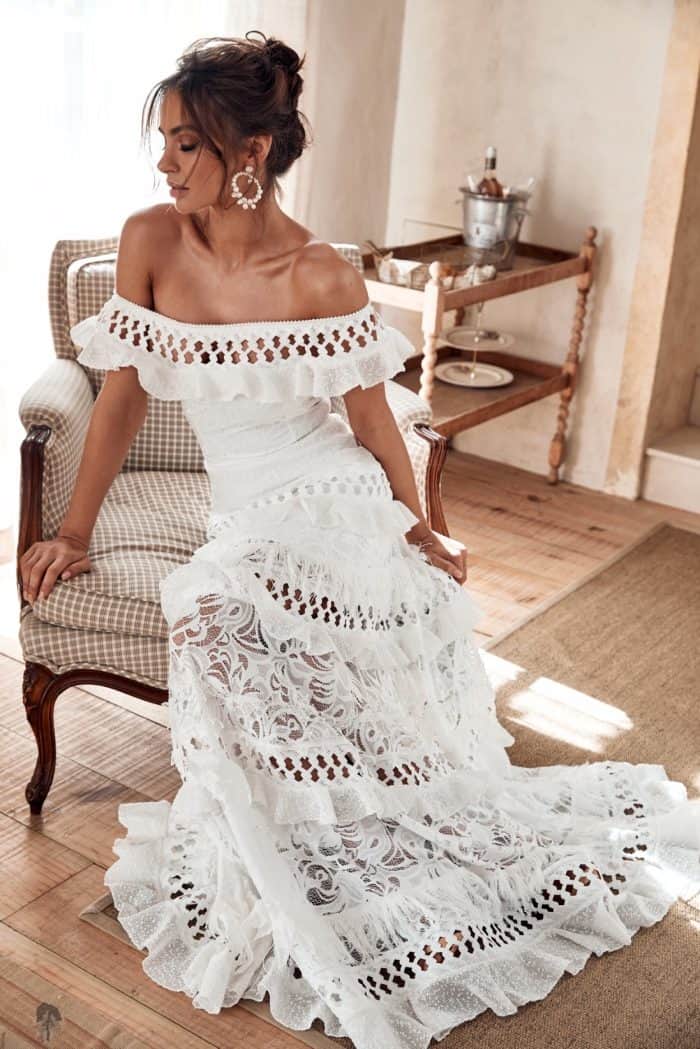 Sol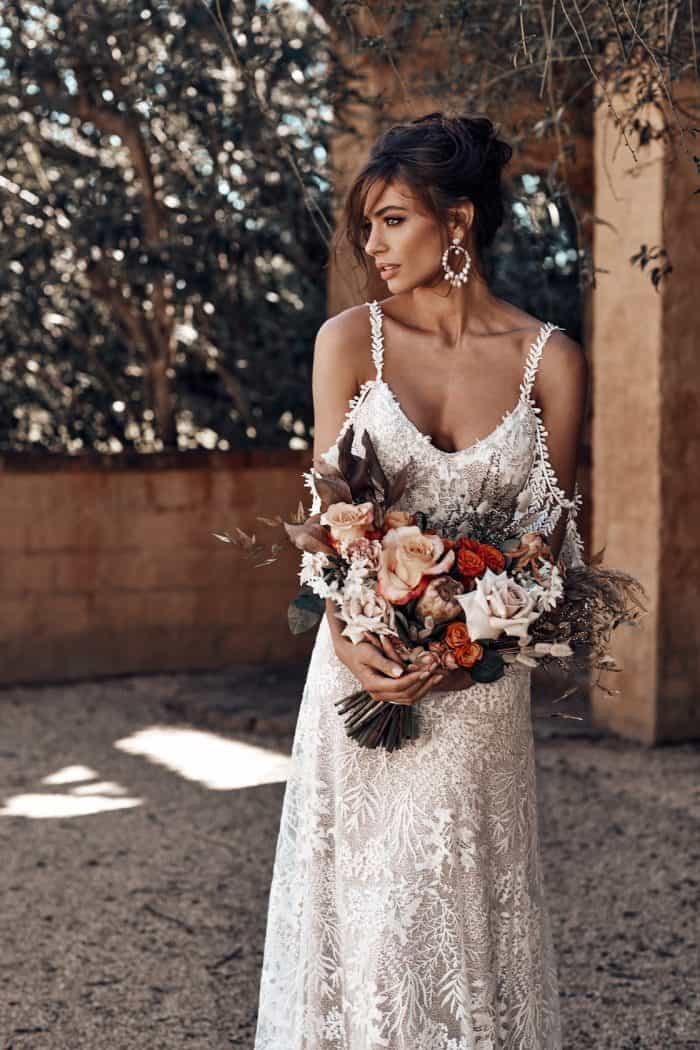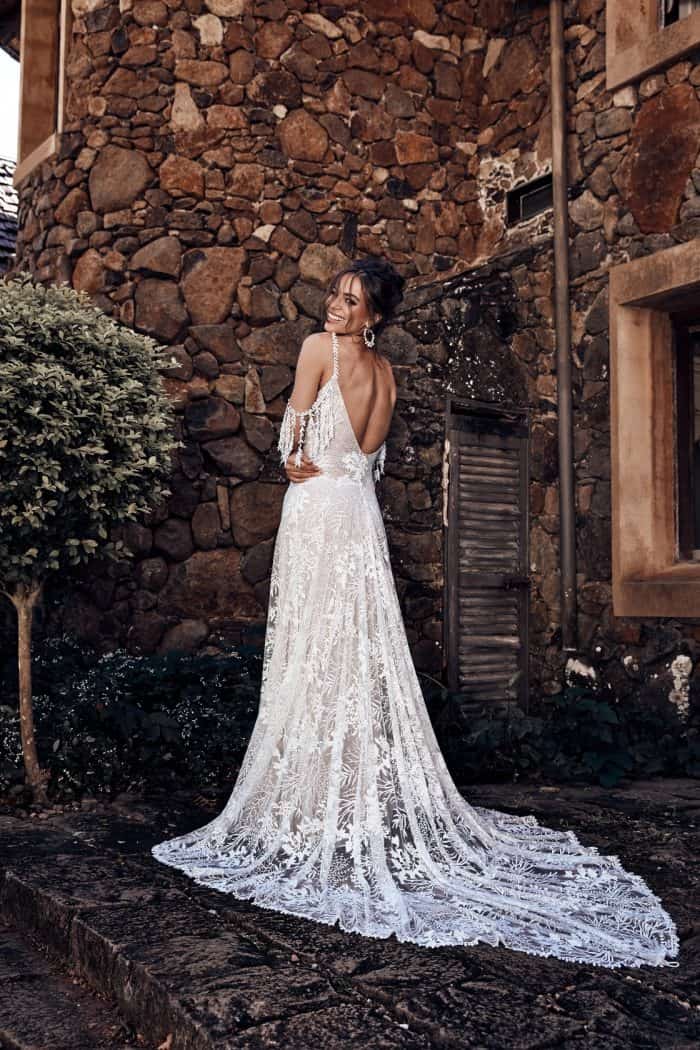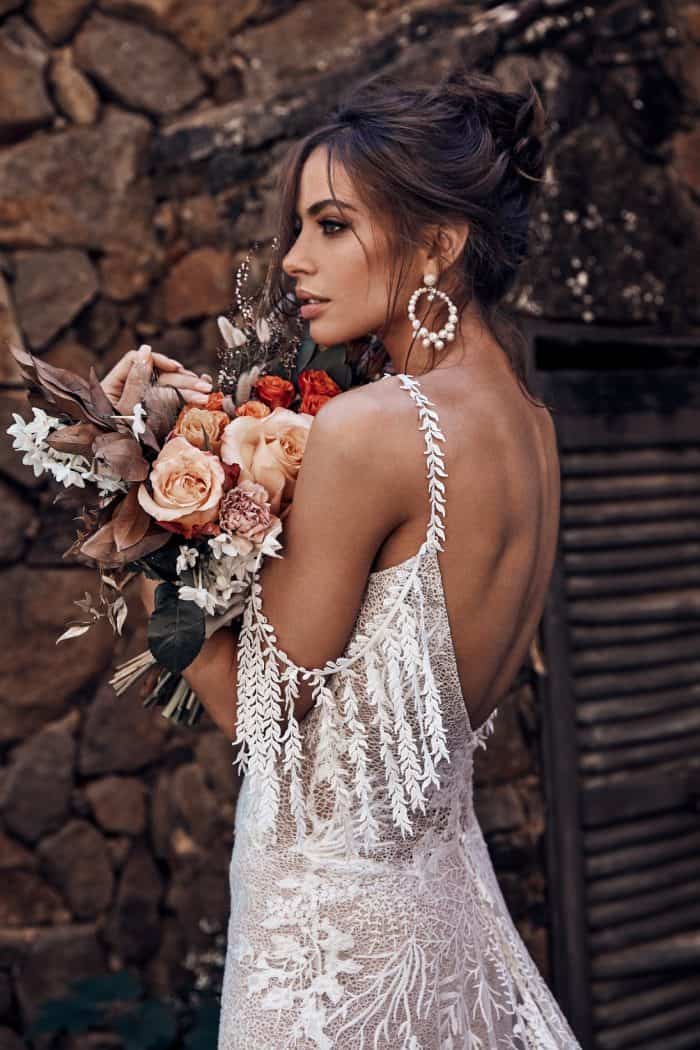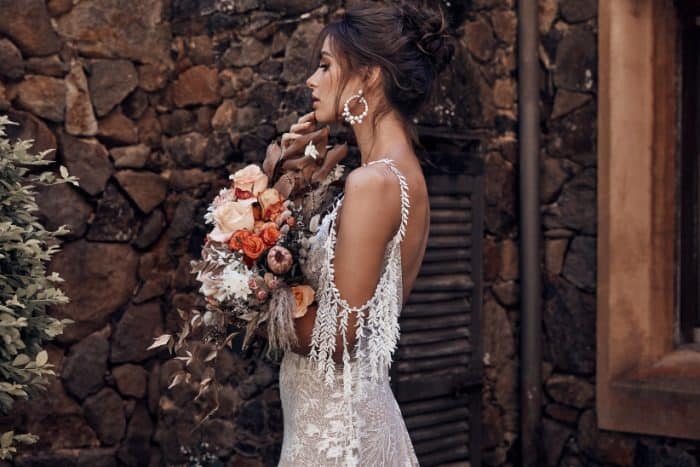 Inca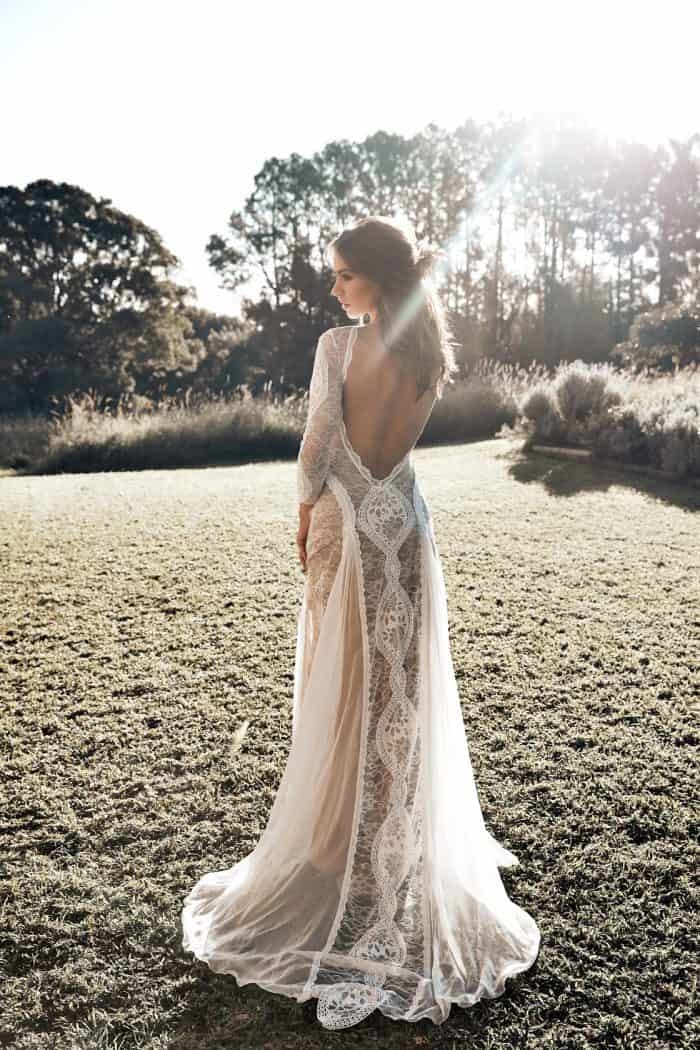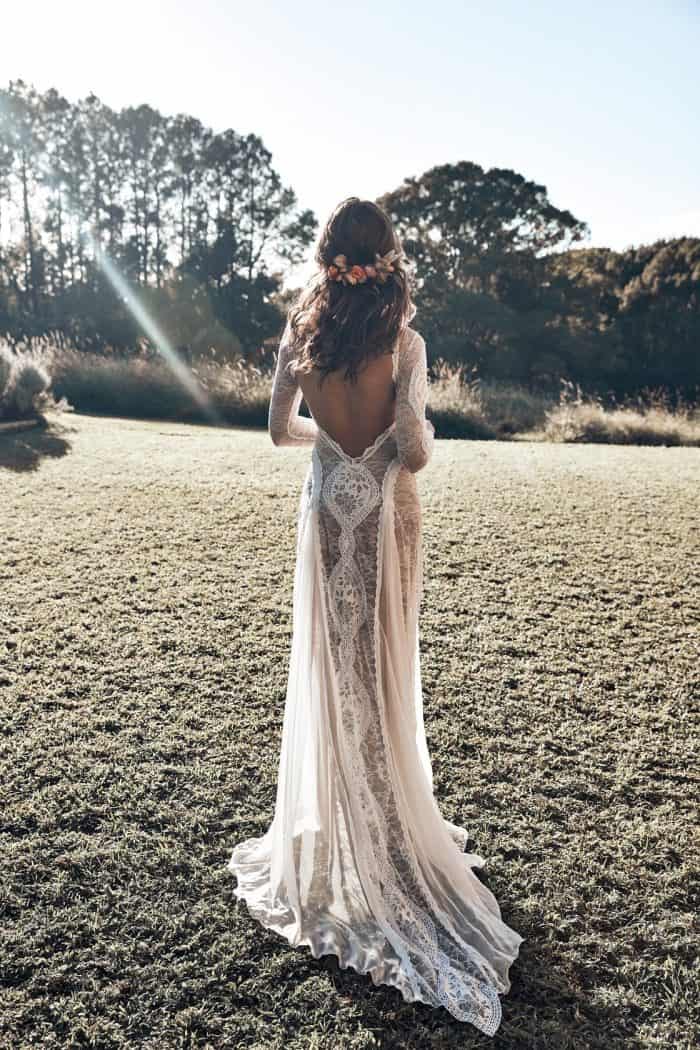 Menha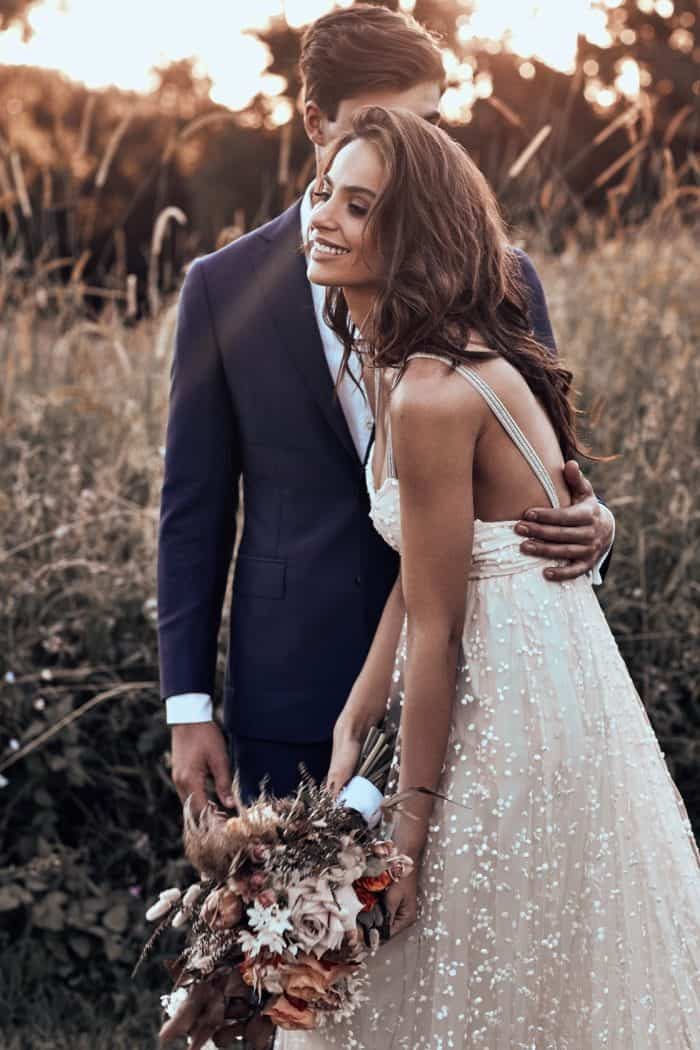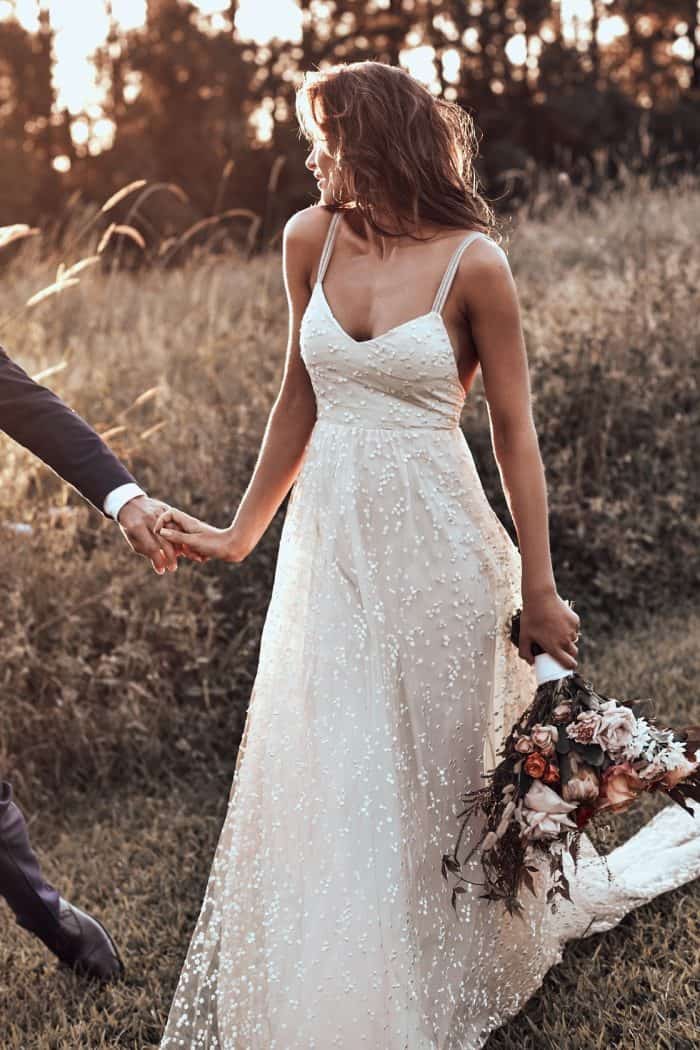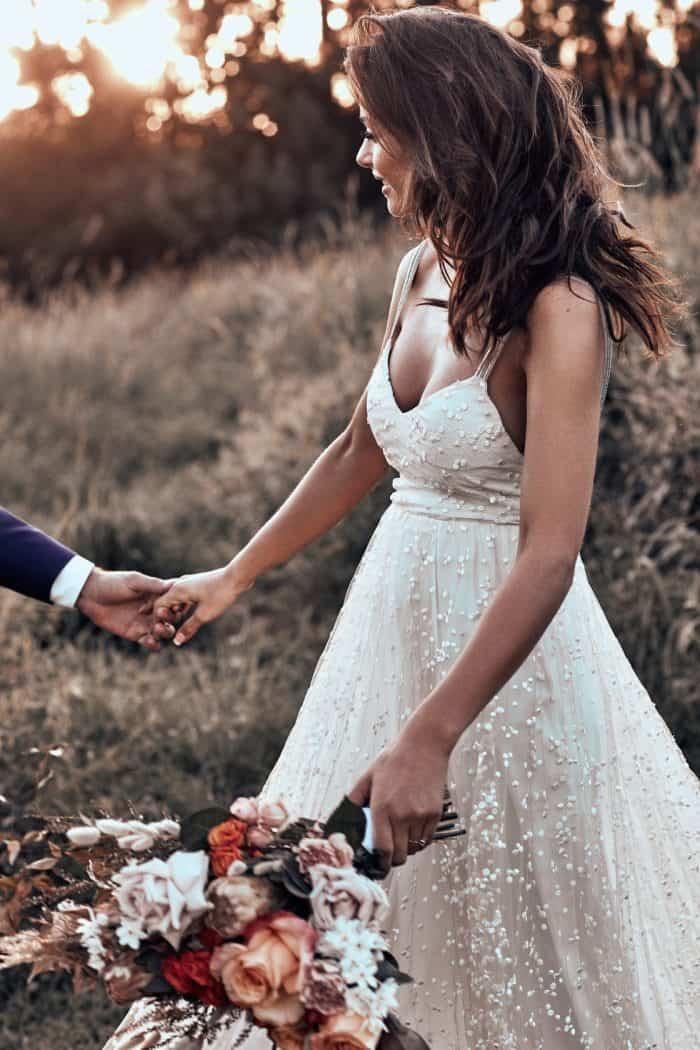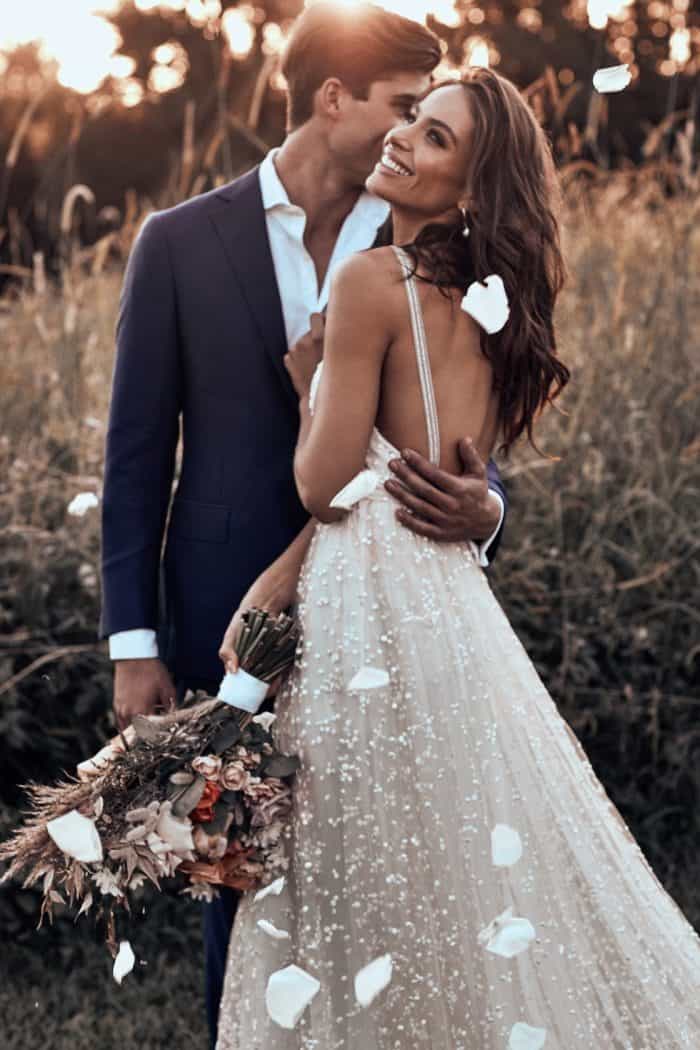 Lake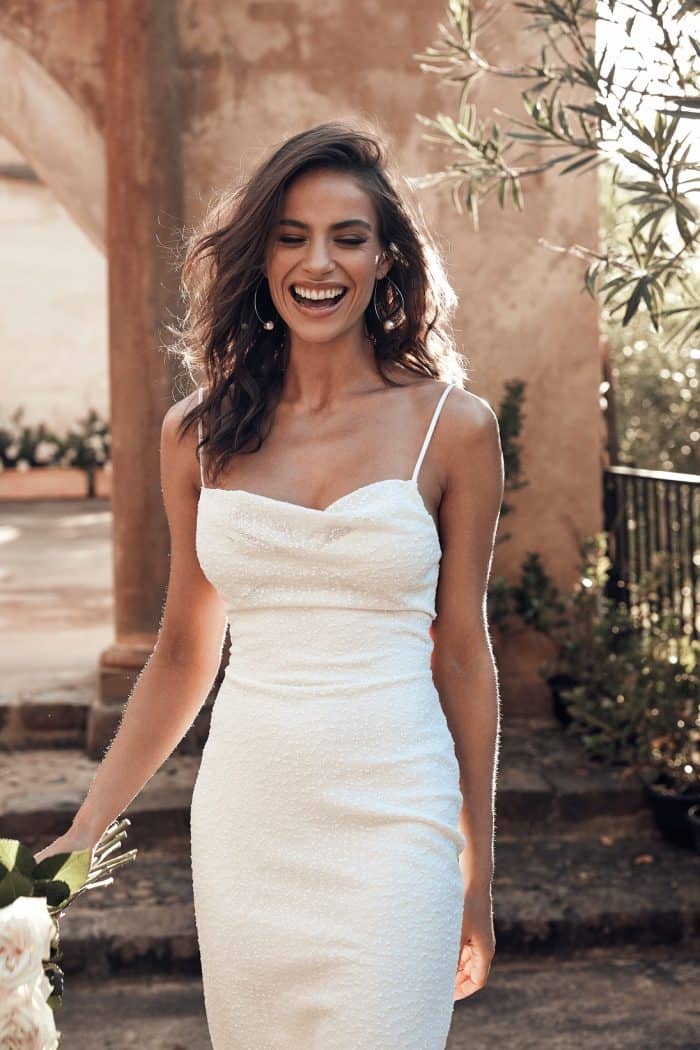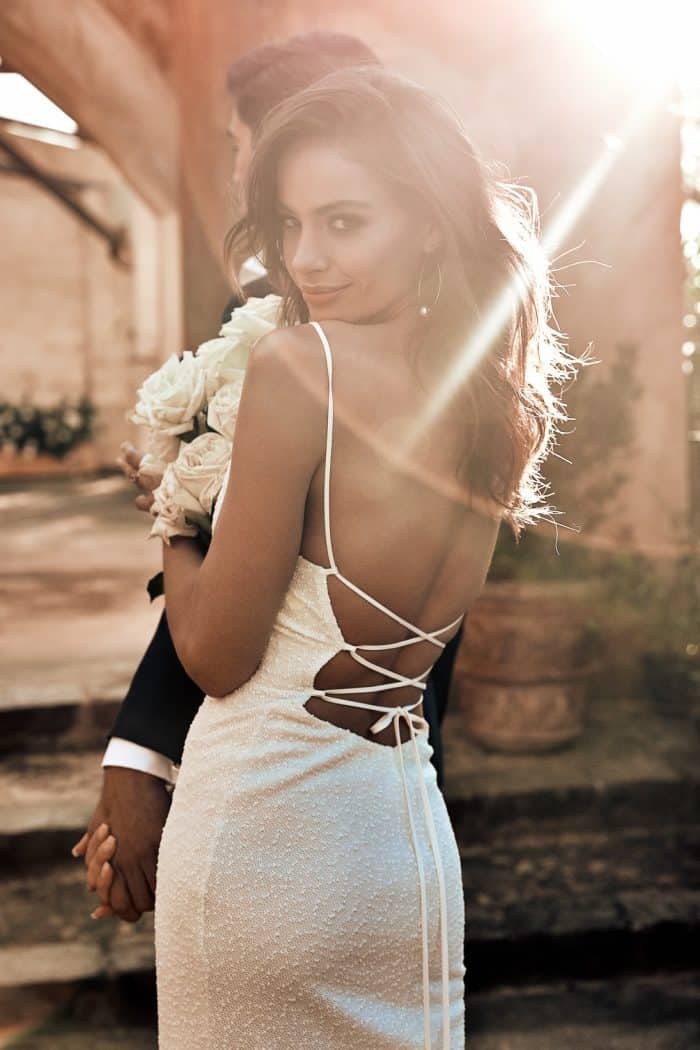 Harri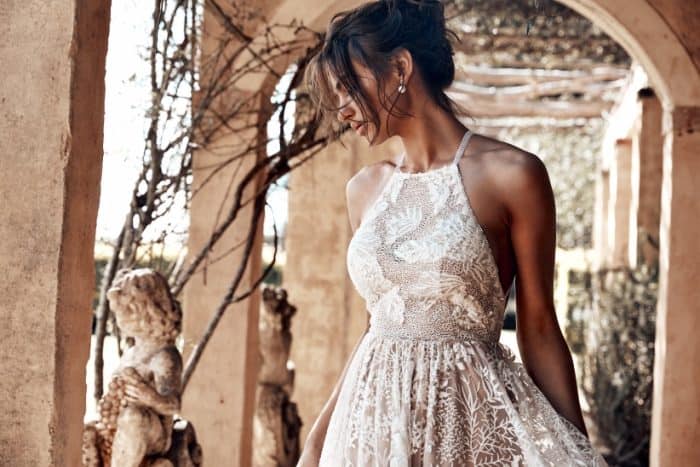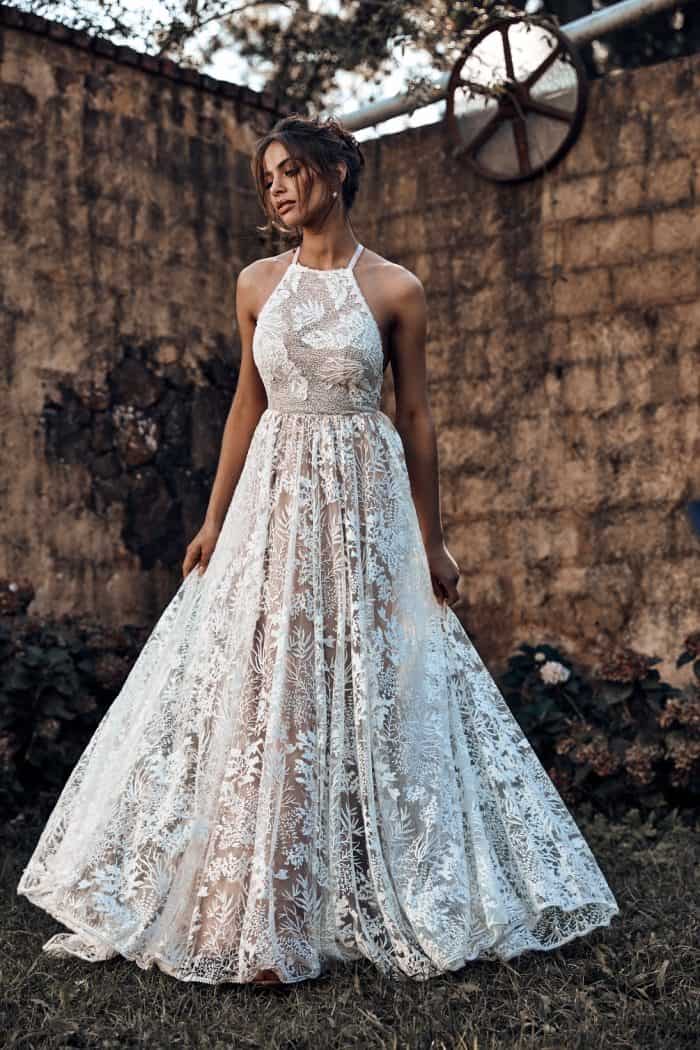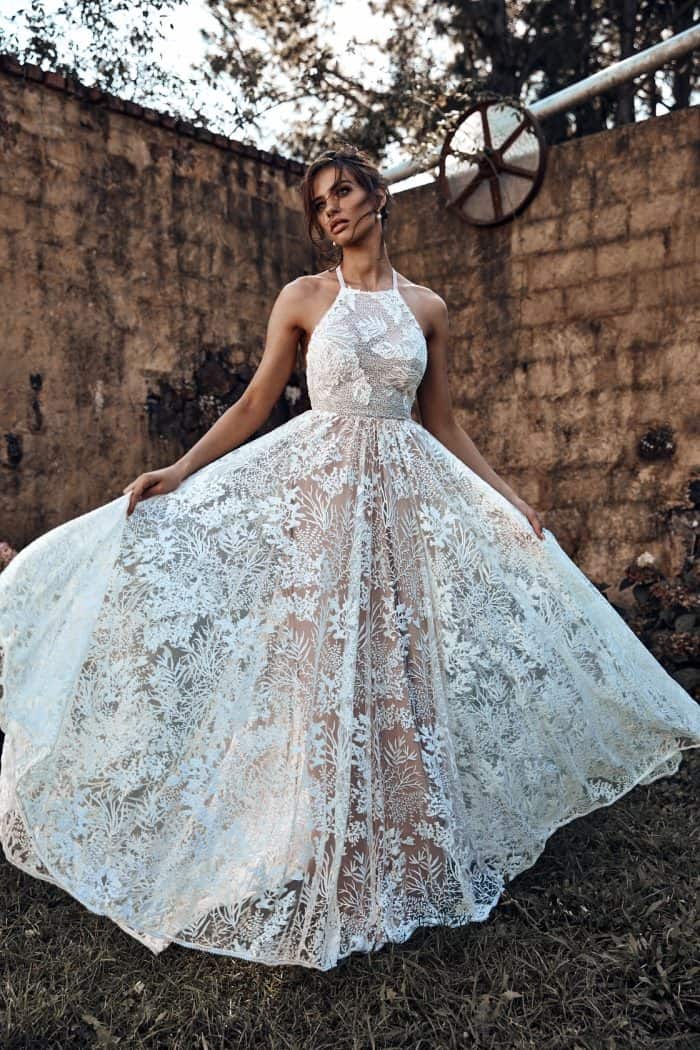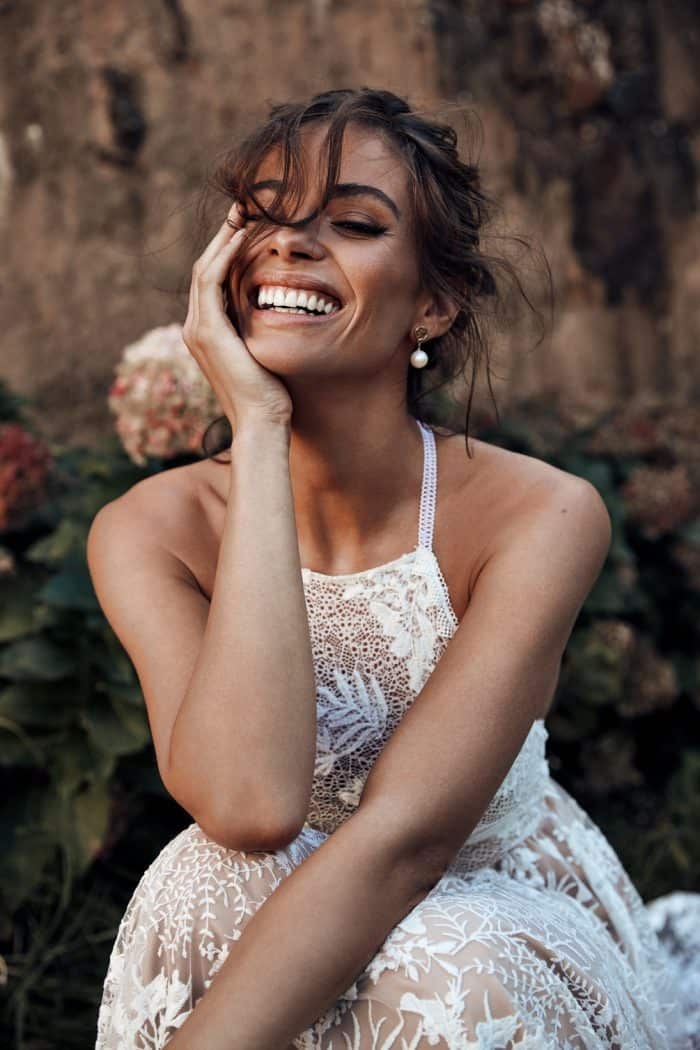 Leon Gown and Faux Fur Jacket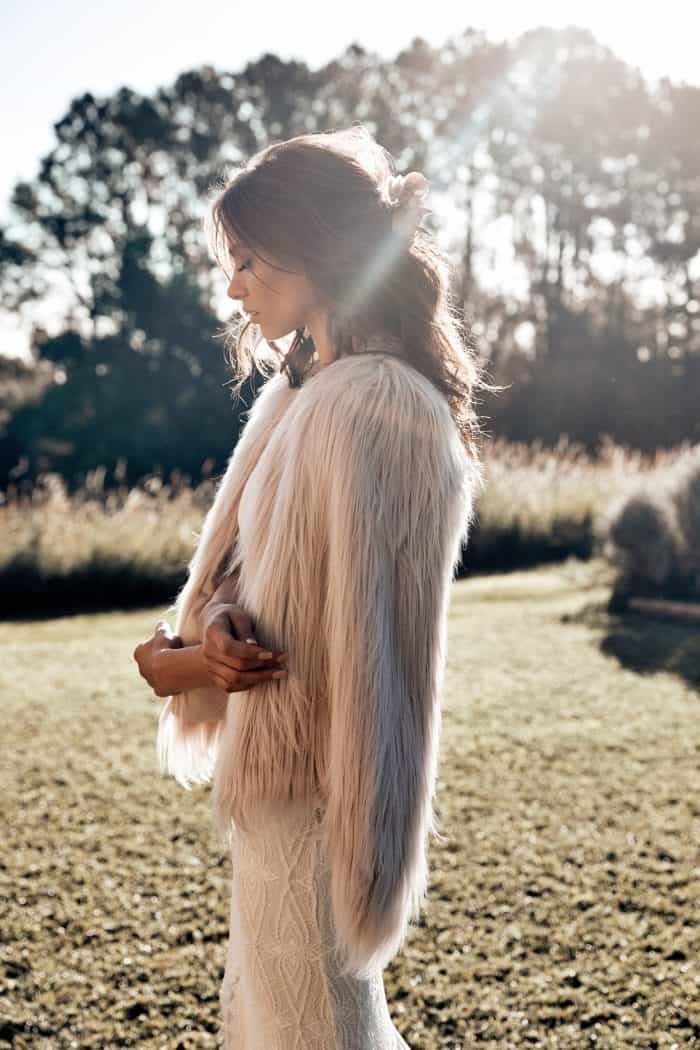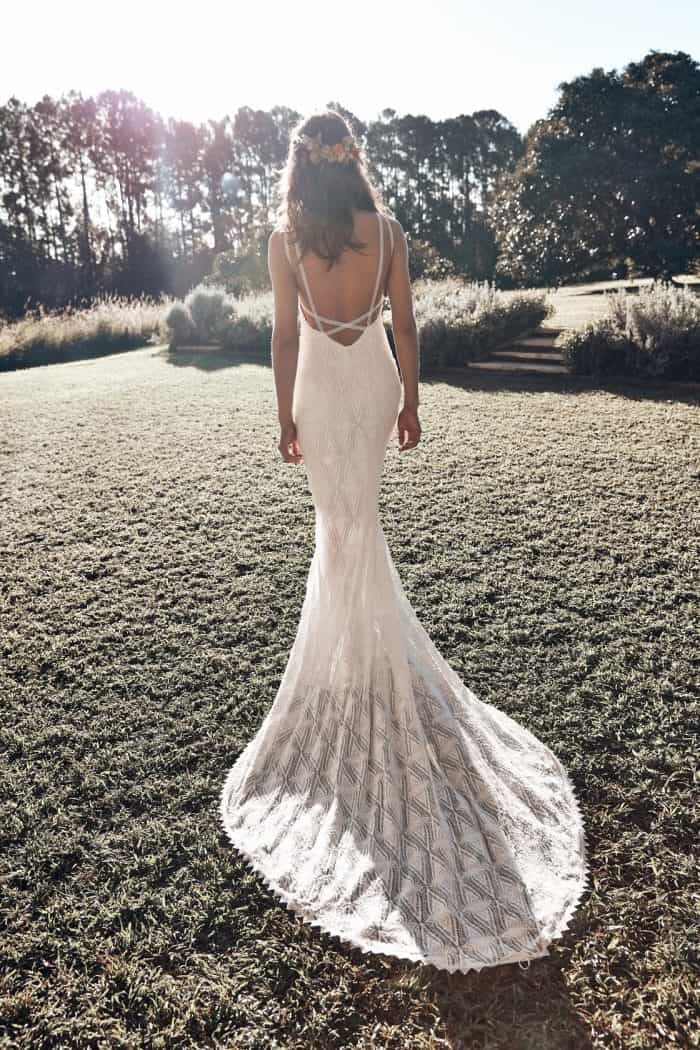 Marloe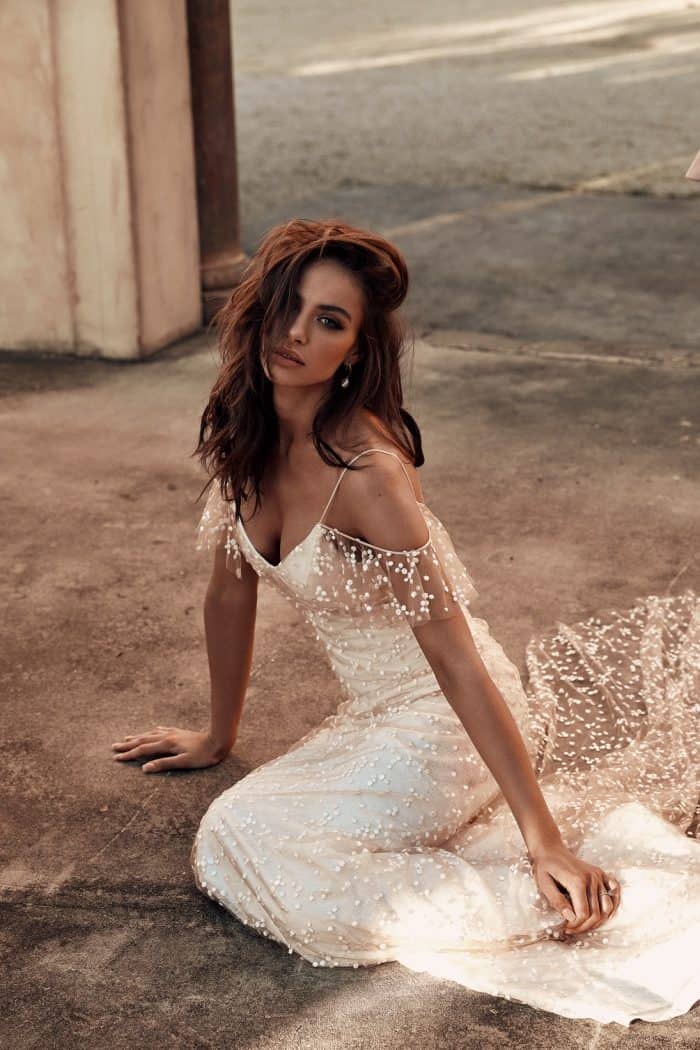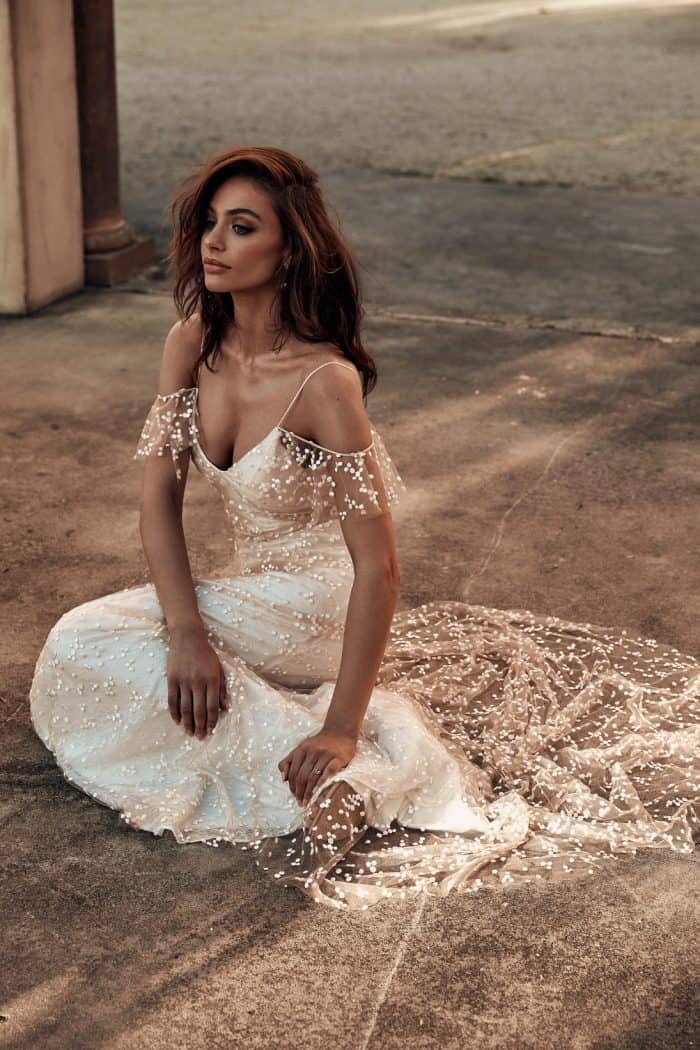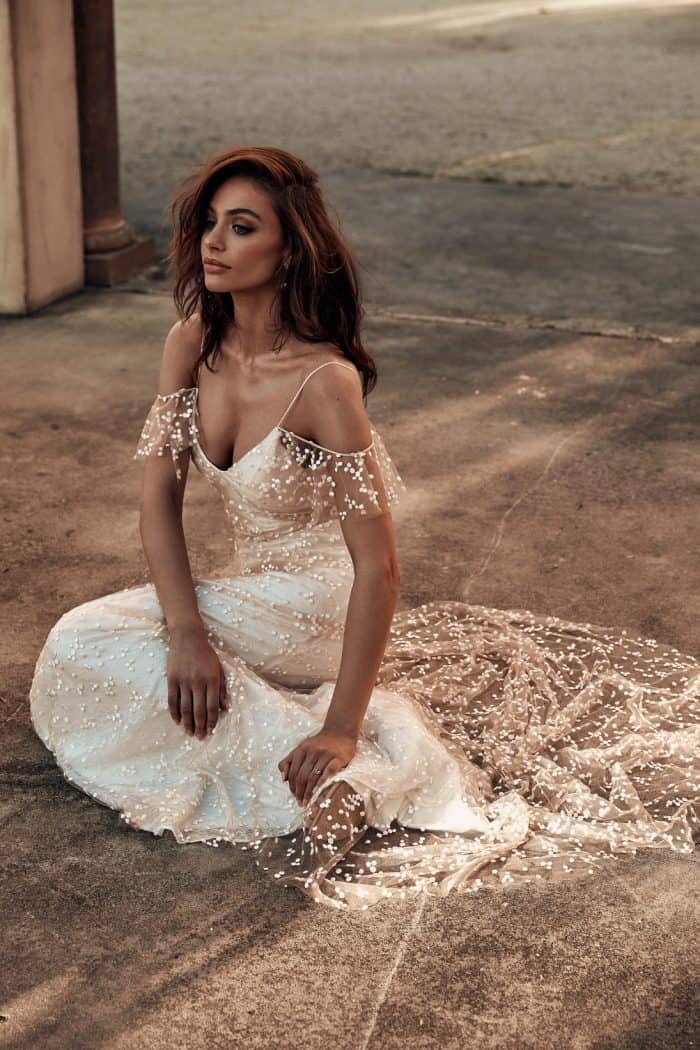 Cien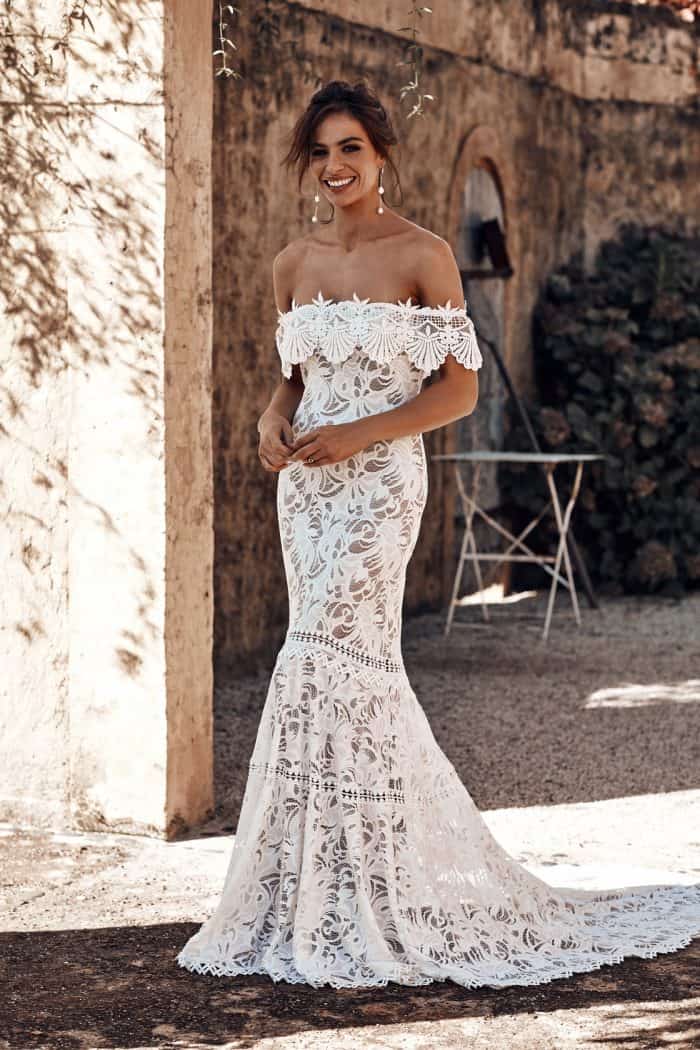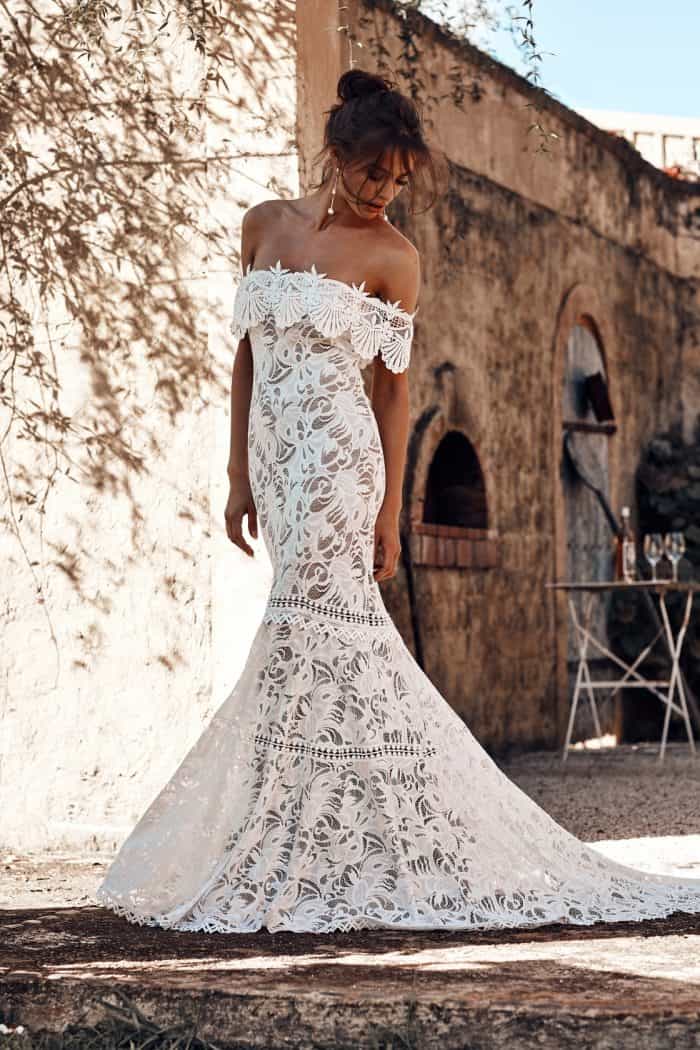 Franca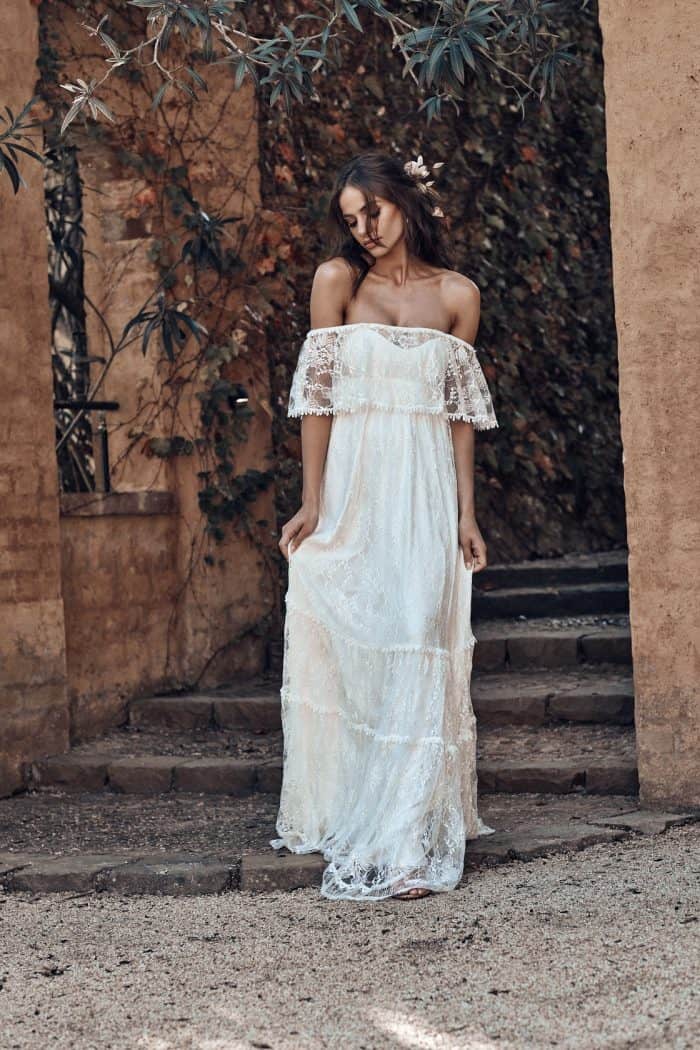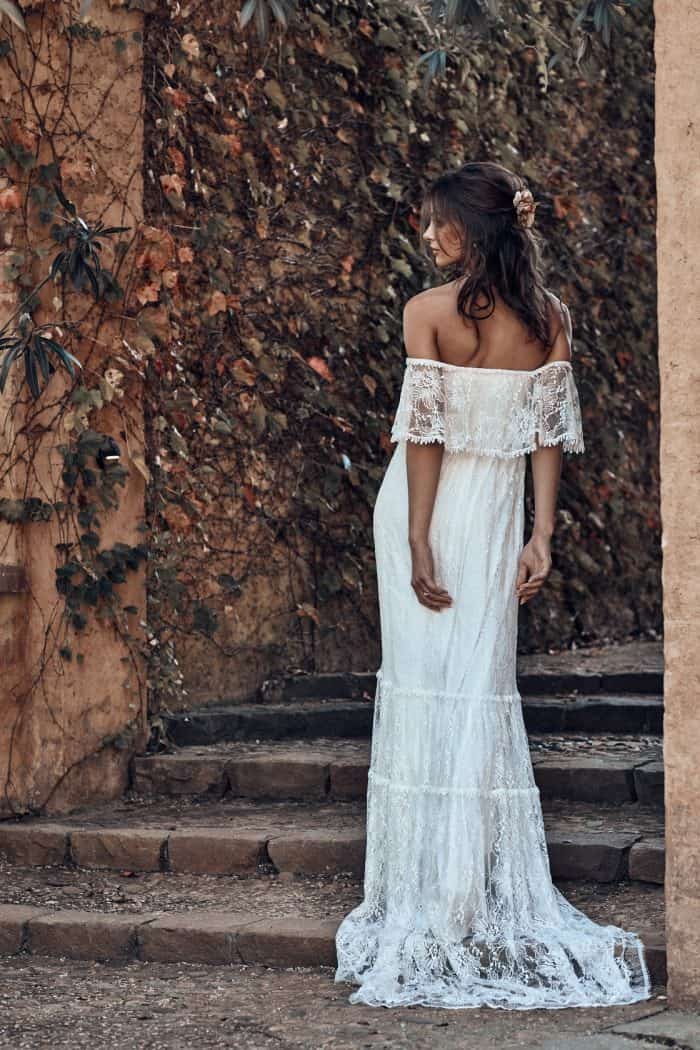 Dominga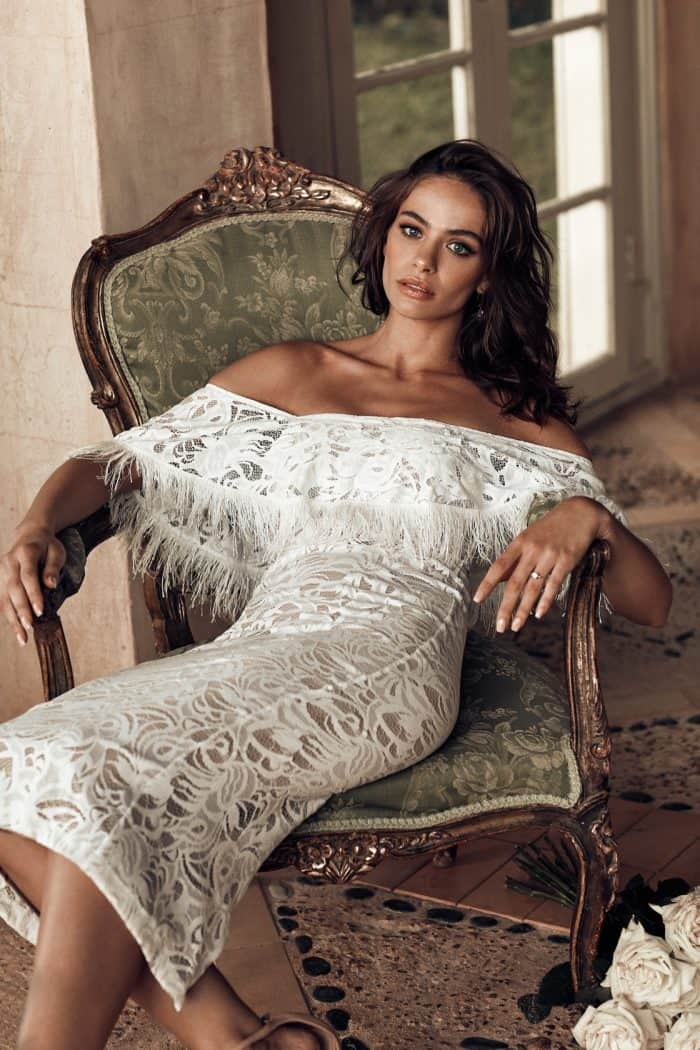 More about 2018 ICON Collection from Grace Loves Lace
All Grace Loves Lace wedding dresses are made of the finest French laces and are all designed and handmade in their studio in Queensland, Australia. This in-house approach allows the brand to control the patterns, cutting, and quality of each gown.  These beautiful gowns are designed to be as comfortable as they are beautiful, with an element of stretch for an easy and custom fit.
Their approach to selling these gowns is also revolutionary. Grace Loves Lace sells exclusively through their website, at a wholesale price point. You will not find Grace Loves Lace products in bridal stores. So, if you have fallen in love with one of these gowns, please chat with their stylists who will assist throughout the purchasing process.
Also See Our Latest
Featured Wedding Dress Collections
Beautiful Bridal Accessories
Wear it With
Specially chosen bridal accessories, shoes, veils and adornments to go with your dream wedding dress.
The shopping sources on this site use affiliate links, which means this site may earn a commission if you make a purchase from our links.