Hi! I'm continuing with my Etsy wedding finds series, although this find might be better classified as a find I found on on Instagram! I saw a pretty image of a pair of bridesmaid earrings from Soft and Kind jewelry and I was immediately taken with them for bridesmaid earrings and gifts for your wedding party.
The shopping sources on this site use affiliate links, which means this site may earn a commission if you make a purchase from our links.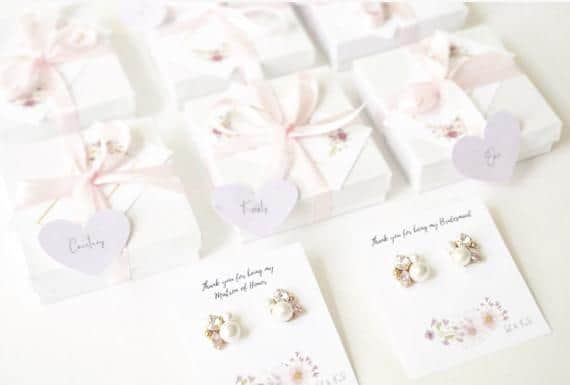 Pink crystal and pearl cluster earrings for bridesmaids from Soft and Kind
Cute Pearl and Crystal Cluster Earrings for Bridesmaids
Not only do I love looking for wedding creatives who live near me in PA and MD, but I always good pair of cluster earrings. They have the comfort of studs, but the impact of a big face-framing pair of earrings.
These earrings from Soft and Kind are also amazing because the "pearls" are created using a Japanese cotton pearl technique, that makes these earrings lightweight and comfortable to wear! Have a look at these cute pearl and crystal bridesmaid and wedding earrings!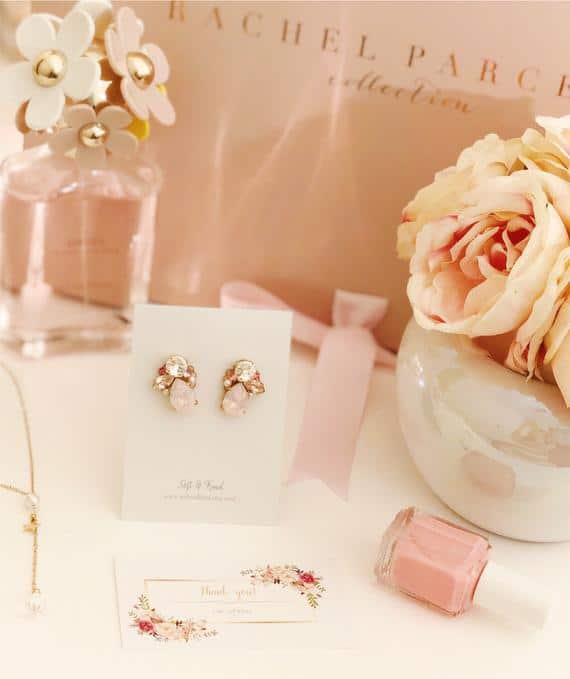 Get the look: Pearl and Pink Opal Cluster Earrings

Pearl and Opal Statement Earrings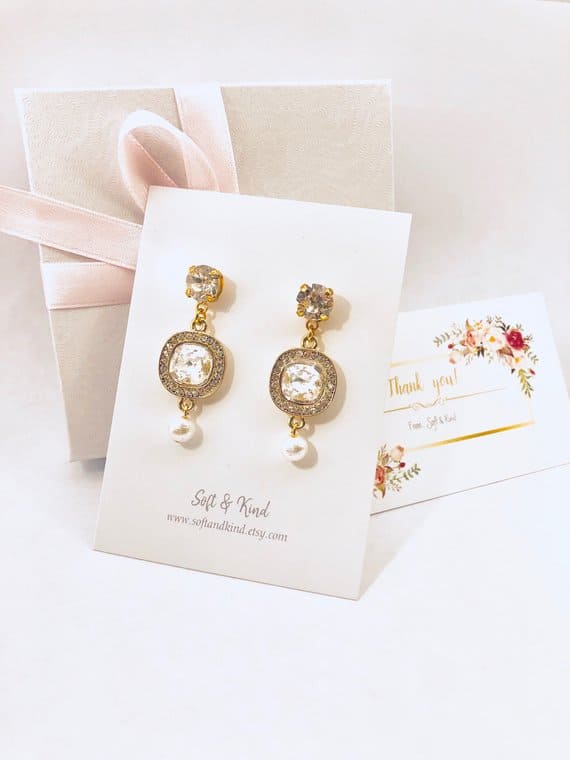 Gold and Crystal Earrings from Soft and Kind
Pretty Bridesmaid Earrings from Soft and Kind Jewelry
These earrings come in so many beautiful colors of various stones which are then accented with Swarovski crystals and cotton pearls. Soft and Kind also offers bridal earrings and necklaces. Each piece also comes beautifully packaged for bridesmaid or maid of honor gifts!
Please have a look at check out this talented bridesmaid jewelry maker on Etsy!
Shop Cute Bridesmaid Earrings

Have a look at more wedding accessories, bridesmaid dresses, and wedding dress inspiration!