kate spade new york wedding sale!
This sale has ended, but you can still shop for great kate spade bridal and wedding accessories here!  Also check out our picks for kate spade new york wedding shoes!
Oh, friends, I'm SO glad you're here today. If you can't wait to find out what the surprise is, just scroll down and see why you'll be smiling! ( Update: Today, March 19 is the last day of the sale. I won't be doing a Wedding Dress Wednesday post, because I want you to head over to surprise.katespade.com to pick up some bridal bling!)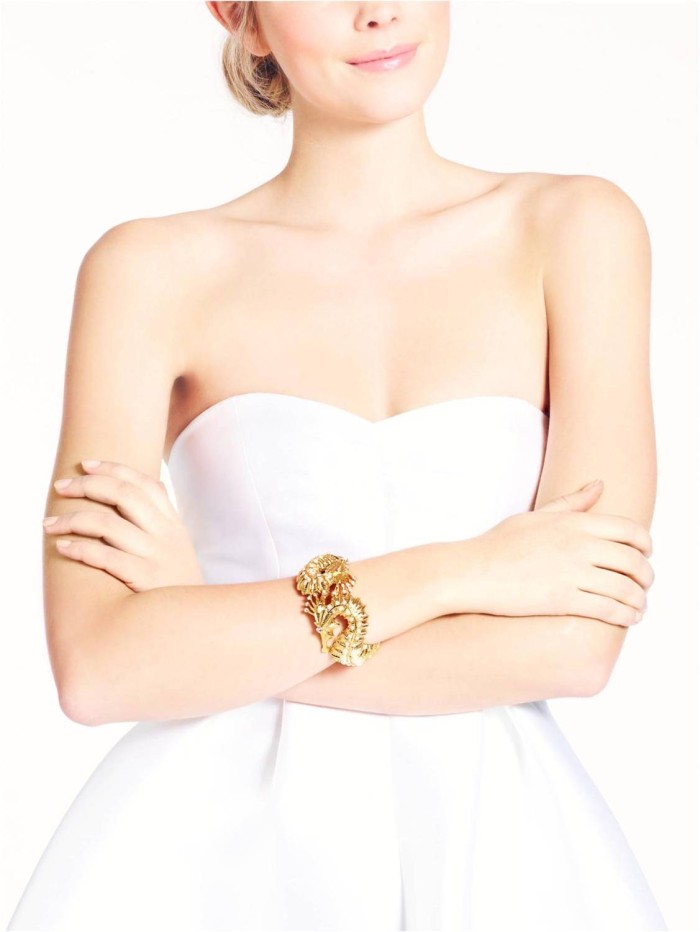 on sale at surprise.katespade.com
Today is your lucky day, because as of today (March 18th) at 6AM - kate spade new york is having a surprise sale on their bridal collection,  with up to 65% off all the pretty pieces! It is so special it has its own site: surprise.katespade.com , and they've asked me to share this news with you!

You've probably noticed by now that I'm a pretty big fan of kate spade new york, so the news of this sale delights me to no end! Even before they were a Dress for the Wedding sponsor, their shoes were my go-to picks for bridal footwear, the sweet little studs and bright statement necklaces were always perfect the adornment for bridesmaids, and the super-stylish dresses are frequently my favorites for wedding guest must-haves. The splash of bright color, classic-with-a-twist style, and -- especially in the case of the kate spade new york bridal collection -- a sweetly sophisticated dose of sparkle and polish, always seemed like just the right picks for my bridal or bridesmaid outfit posts. And now you can get those looks for less. What are you still doing here :)? Go, my friends, to surprise.katespade.com
This surprise sale is seriously amazing - there are items for $19, $25 - all perfect little wedding party gifts. Even if you're not a bride or headed to a wedding, this is a fantastic sale to pick up totes and other kate spade bags at rare sale prices! The sale won't last long; just until midnight on March 19th, but it is the perfect time to pick up gifts for bridesmaids, and bridal accessories, and all of those sweet little sparkling touches I've been raving about for months. I'm sure you won't need much inspiration for what to pick up, but just in case you do; here are a few of my favorite items for the bride and gifts for the bridesmaids.
For the Bride
Wedding Belles Francis Tote | Black Tie Optional Pearl Necklace | Crystal Gardens Chandelier Bridal Earrings only $89! | Blue Clutch " Wedding Belles Silka"  | Marry Me Clutch | Sweet Nothings Sapphire Studs | Crystal Gardens Tennis Bridal Bracelet | Golden Clutch the Gia Sparkler Bag 
More pretties for the bride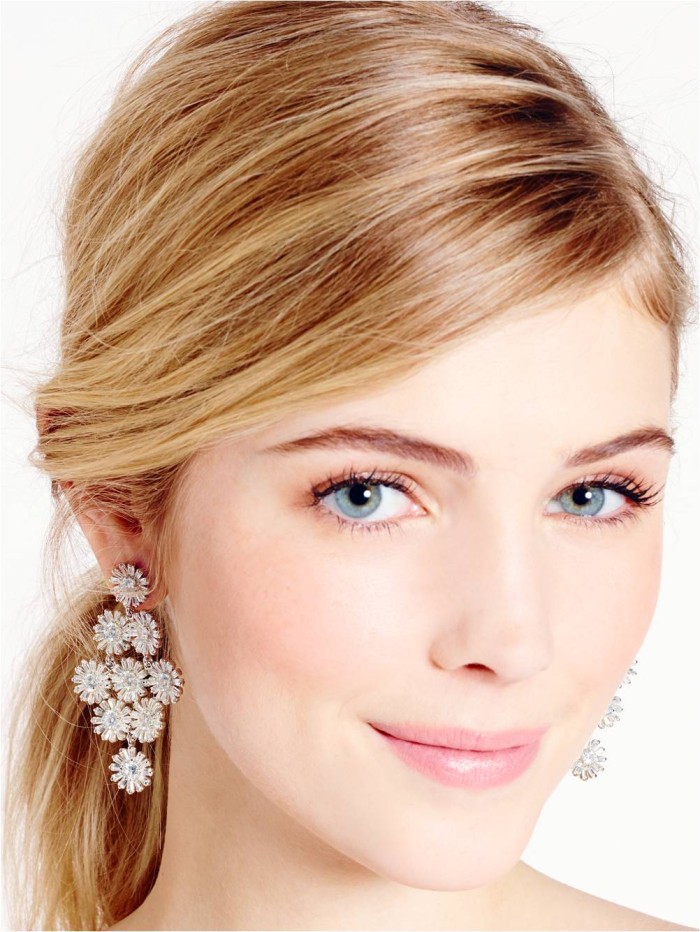 Crystal Gardens Chandelier Bridal Earrings only $89!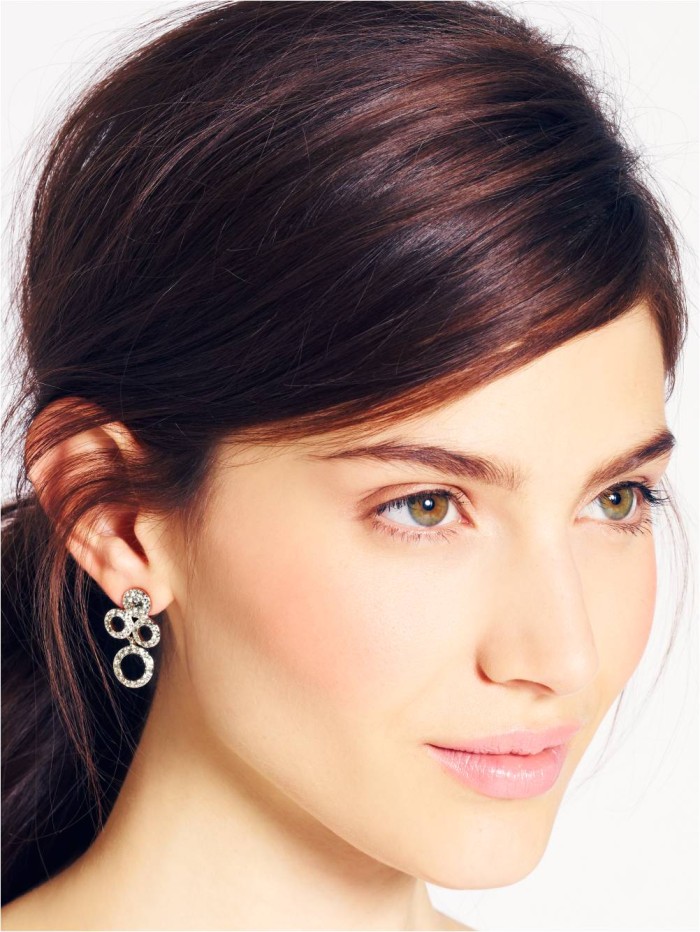 Delicate Dots Earrings only $29!
Gifts for the Bridesmaids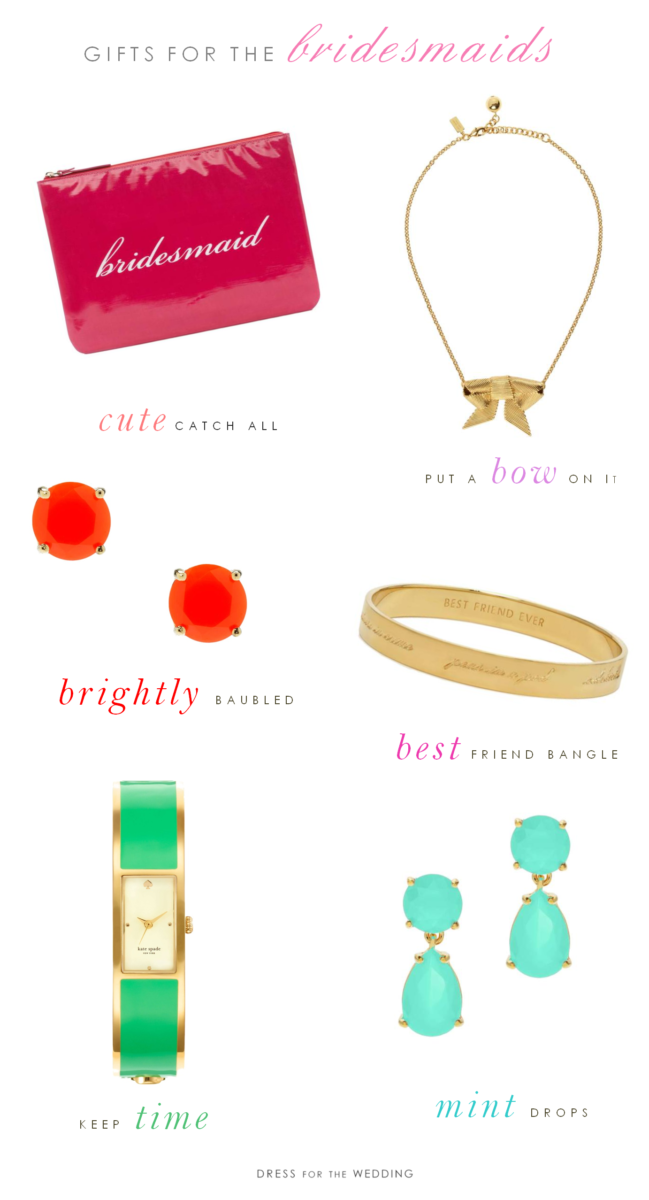 wedding belles gia bridesmaid clutch | "all wrapped up" bow pendant | gumdrop orange studs | bridesmaid idiom bangle | beryl green carousel stroke of luck watch | mint drop earrings
Yes, those clutches, earrings, and necklaces - they're all a part of the surprise sale!   This sale is such a surprise that even I don't yet know all the pieces that are included, so I'll be pinning more of my picks throughout the day today and tomorrow. Be sure to follow along!


This is a partnered post. kate spade new york has kindly sponsored this announcement, but the gift picks and excitement about this sale are all mine!