Lace Wedding Dresses
It's the time of year when the latest wedding dresses make their debuts and the gowns that will be going down the aisle in a year's time, are going down the runways this weekend. New York Bridal Market is starting tomorrow, and soon this blog and many others will be filled with images of the newest bridal trends of the upcoming year and season.  Since we'll soon be looking at the newest trends, I thought it might be a good time to also go back to the most timeless of wedding gown materials: lace!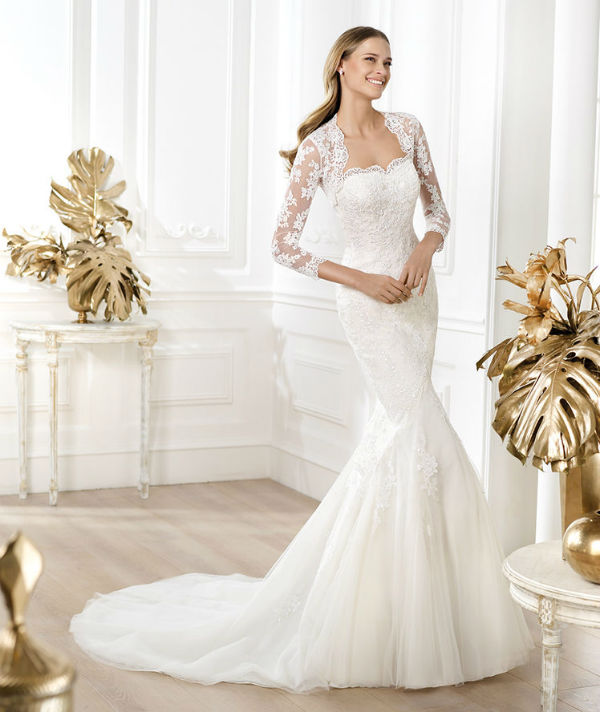 Lace wedding dresses have always been a traditional choice, going back to the times when royals and aristocrats would display their wealth by commissioning handmade laces. The time and workmanship involved in creating just a yard of lace fabric was such that anyone lucky enough to wear a lace garment clearly had a prestigious role in society. With this history, it is no wonder that lace has become such a staple in bridal attire, since no other fabric can signify the bride's own prestige so well.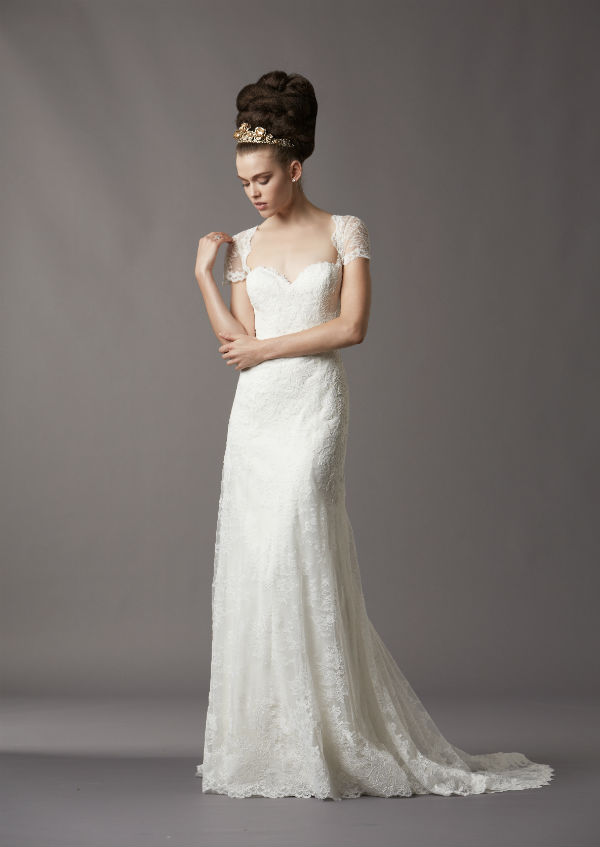 When I was a bride looking for a wedding dress  just a few years ago, it seemed like lace wedding dresses had nearly disappeared and been replaced by racks of strapless gowns in sleek satins and silks, with lots beaded embellishment. But in the past 2 or 3 years I've seen lace come back, and I welcome its return. Lace has become very modern and classic again, especially with new patterns, silhouettes and ornate detail. There's a refinement and level of  modesty that comes with choosing lace as well, especially with many brides choosing to wear cap sleeves, or long sleeves, or lace toppers over strapless gowns.
Here are a few of my favorite lace wedding dresses from current and past season. Stay tuned for many more as more lace wedding gowns make their debut this weekend at Bridal Market.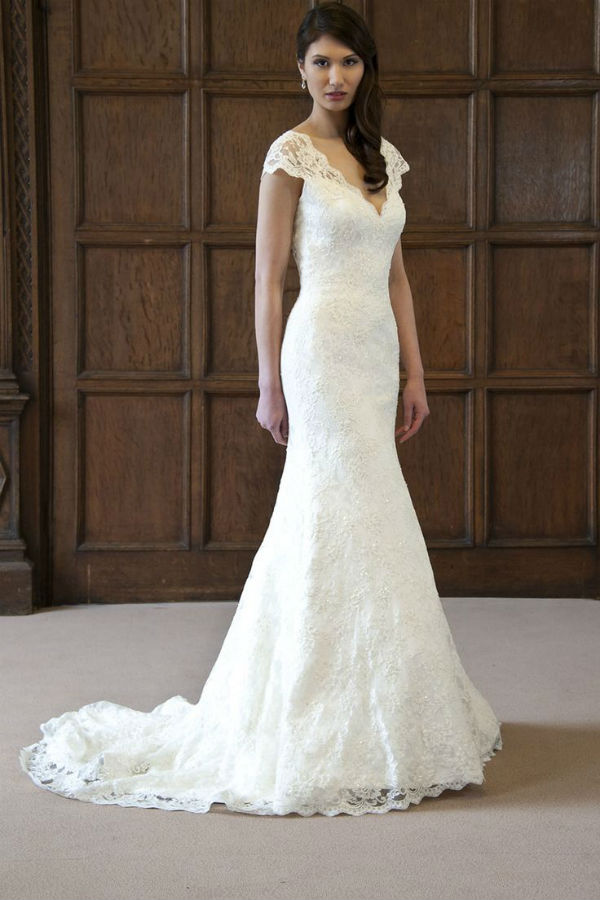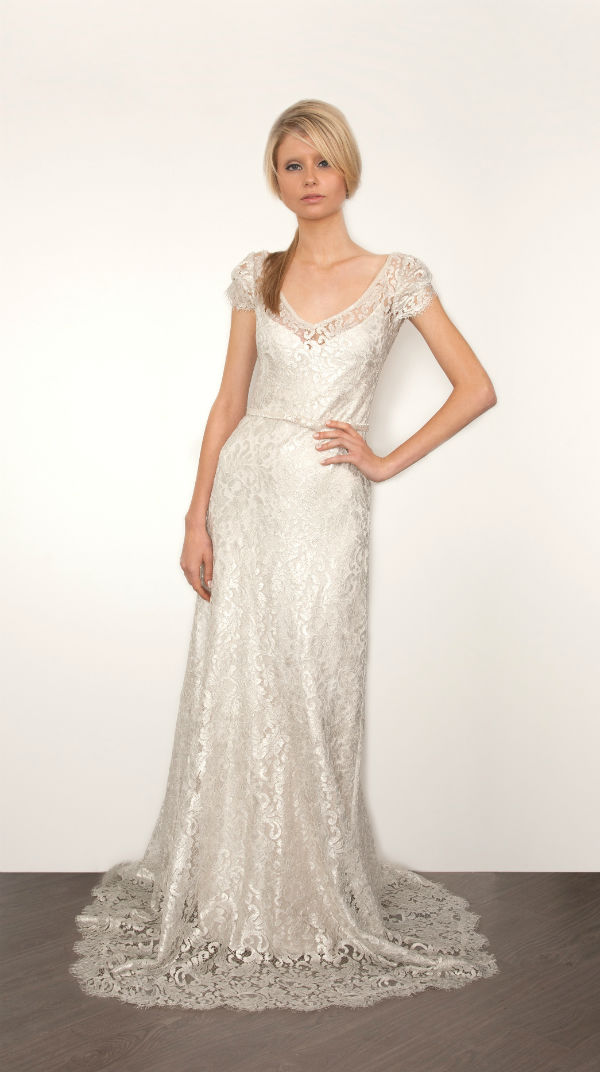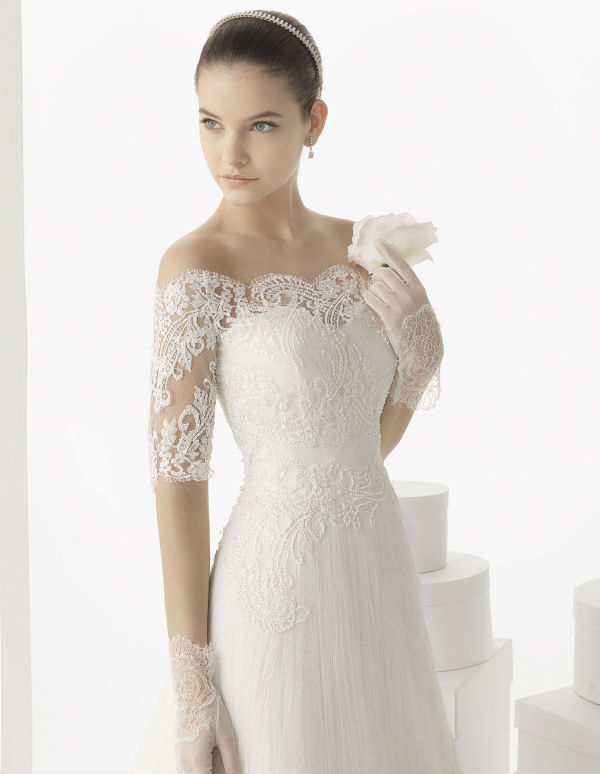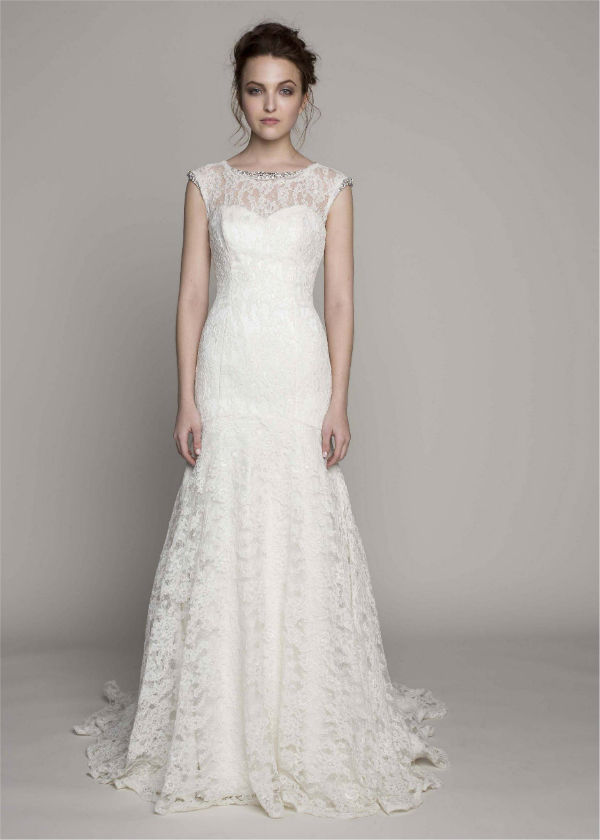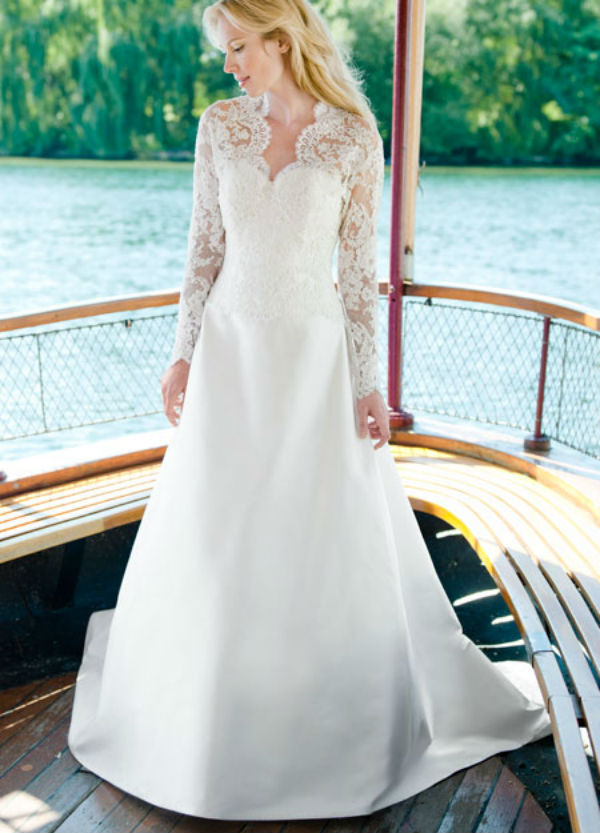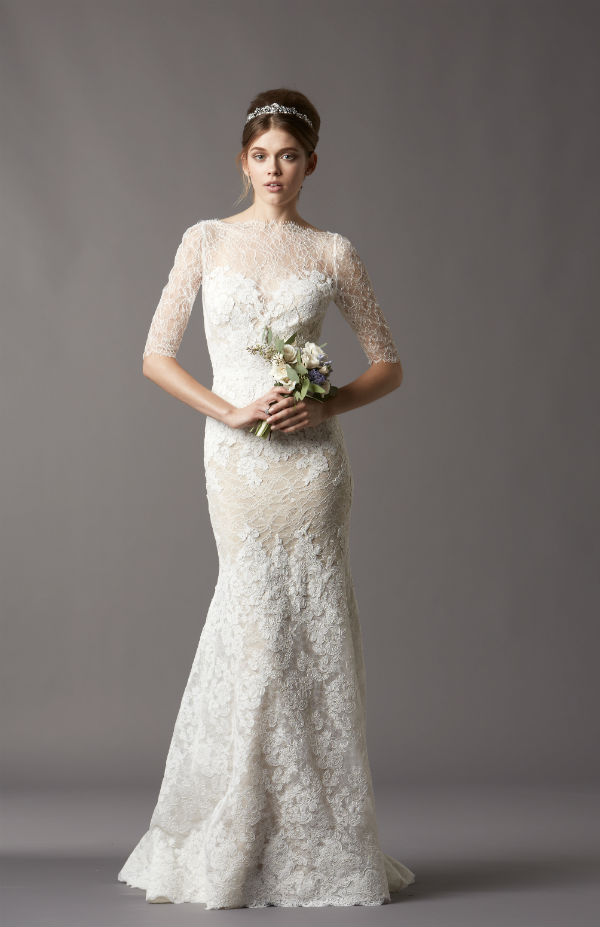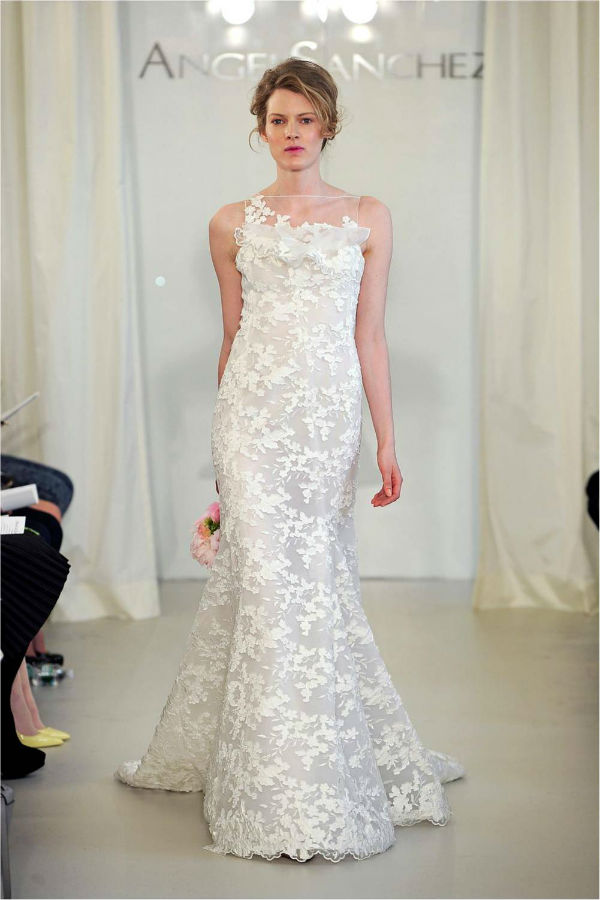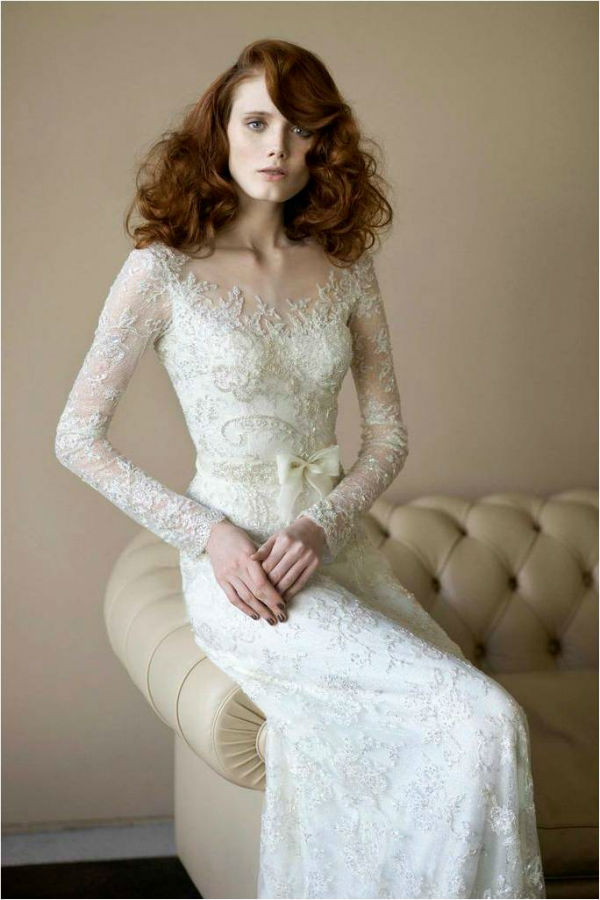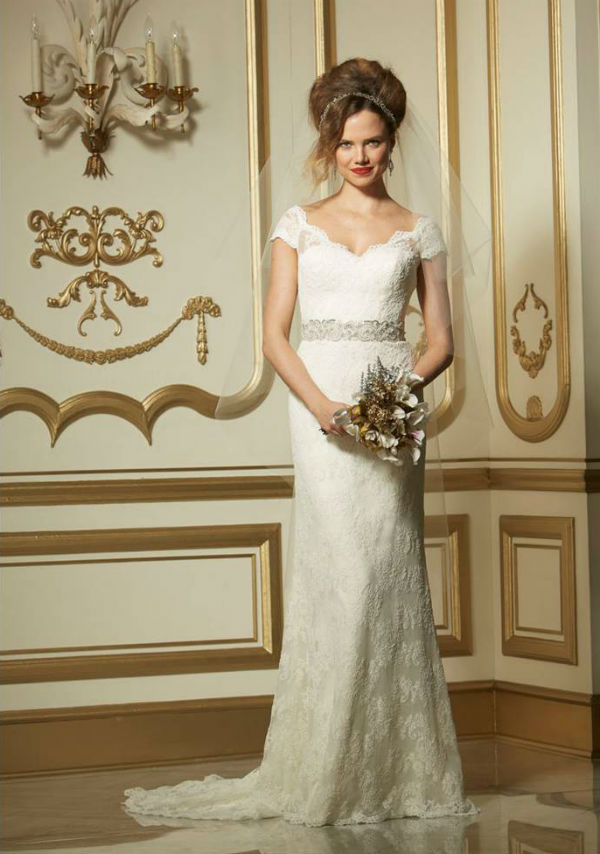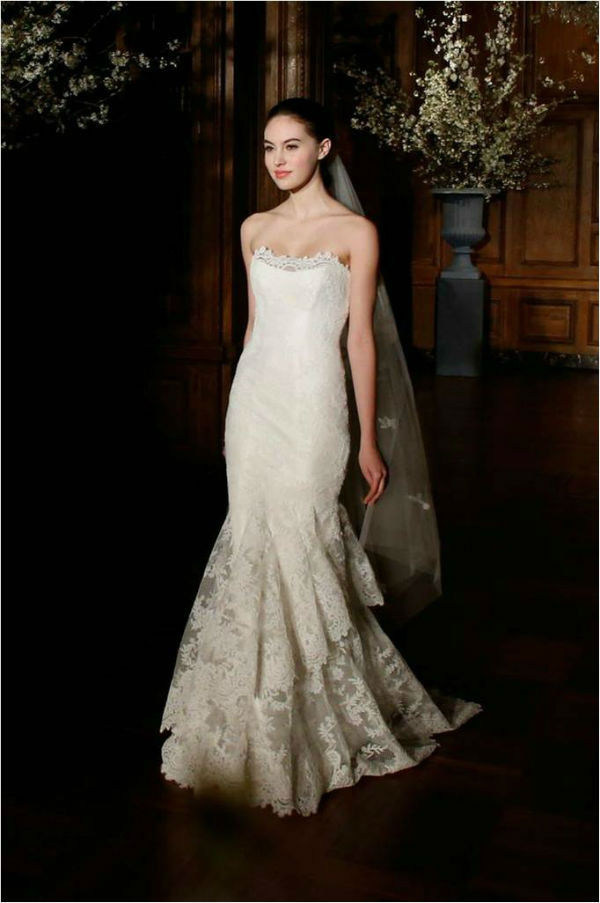 Style L506 Legends by Romona Keveza
Want more bridal inspiration? Check out:
The Collection of Designer Wedding Gowns
Bridal and Wedding Dress Styling Ideas