Lavender and Peach
Sometimes I see a color combination in a bouquet or other detail, and I just can't get it out of my head until I somehow capture it on this blog.  For instance, this peach and lavender bouquet that I found on Pinterest via One Wed. I just love the cool gray lavender paired with peach.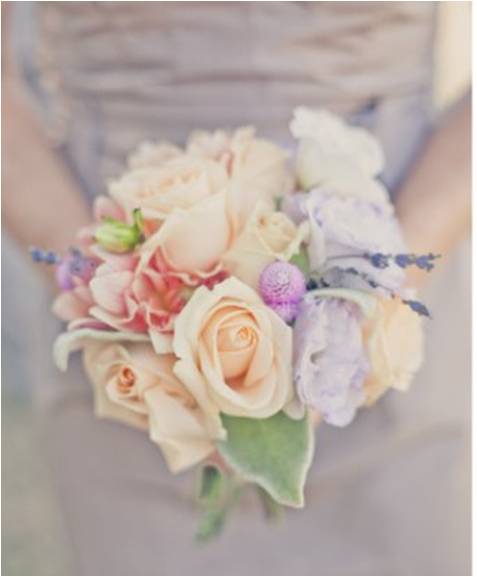 Image via One Wed Photography by One Love Photography Originally from Santa Barbara Chic
I decided to create a new kind of color inspiration collage style just for these color pairings that tend to pop up.  I've tried to find a dress, shoes and accessories in each color; that way, if you're thinking of this lavender and peach color combination for a wedding, or just your own personal dressing endeavors, you can mix and match from either side of the collage to get the exact look ( and right concentration of peach and lavender) that you want.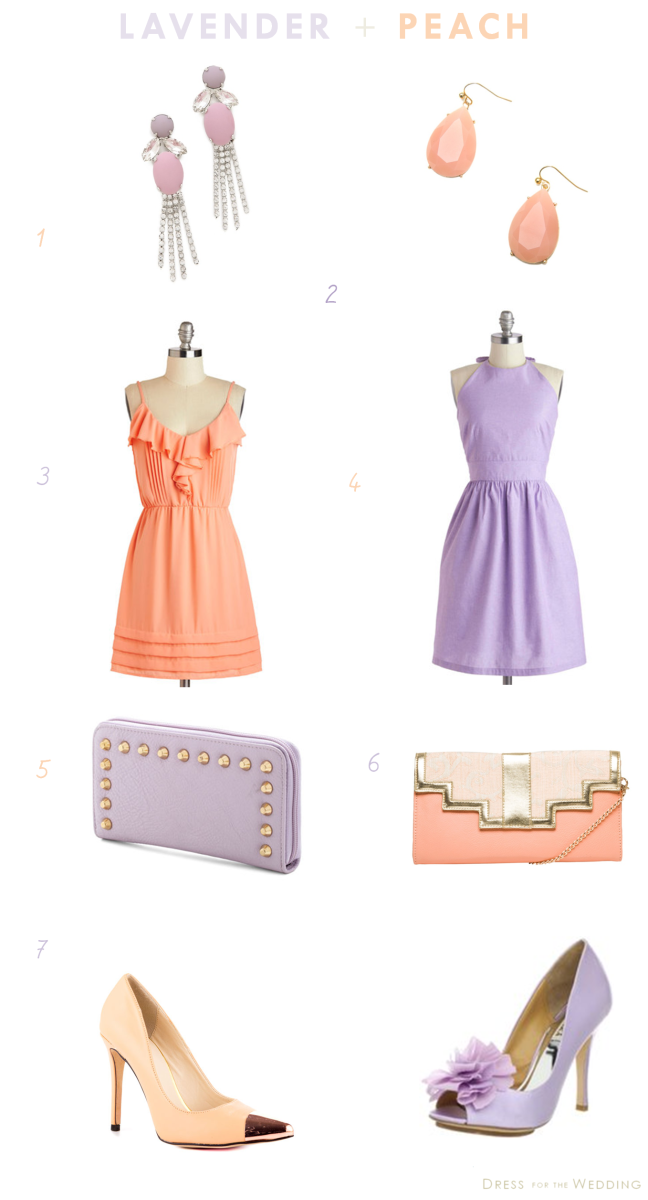 1. Barbados Waterfall Earrings by Noir Jewelry  2. Peach Drop Earrings  3.  And The Living is Breezy Dress  4. Stroke of Lilac Dress from ModCloth 5.  "Finance and Dandy" Purple Clutch from Mod Cloth 6.  Peach Lace  Clutch by Nila Anthony 7. Peach Heels from Luchiny 8. Badgley Mischka - Aubrey (Lavender) - Footwear
Let me know in the comments; do you like this approach? Don't worry if you don't, I'll still do classic styled collages, too!
Want more ideas for Peach and Lavender Weddings? I have a whole Peach and Lavender Pinterest Board.  You'll also like:
 This peach and plum post on 100 Layer Cake
and this lavender and peach inspiration on Revel