Nautical Necklaces
It's no secret that I'm disposed to like preppy, nautical things, so when I heard through my friends at Bayside Bride that a bride was looking for some nautical statement necklaces for her wedding, I was up for the search.  This post was originally published on Bayside Bride as a part of a 4th of July theme. Here are a few of my findings for fabulous nautical statement necklaces: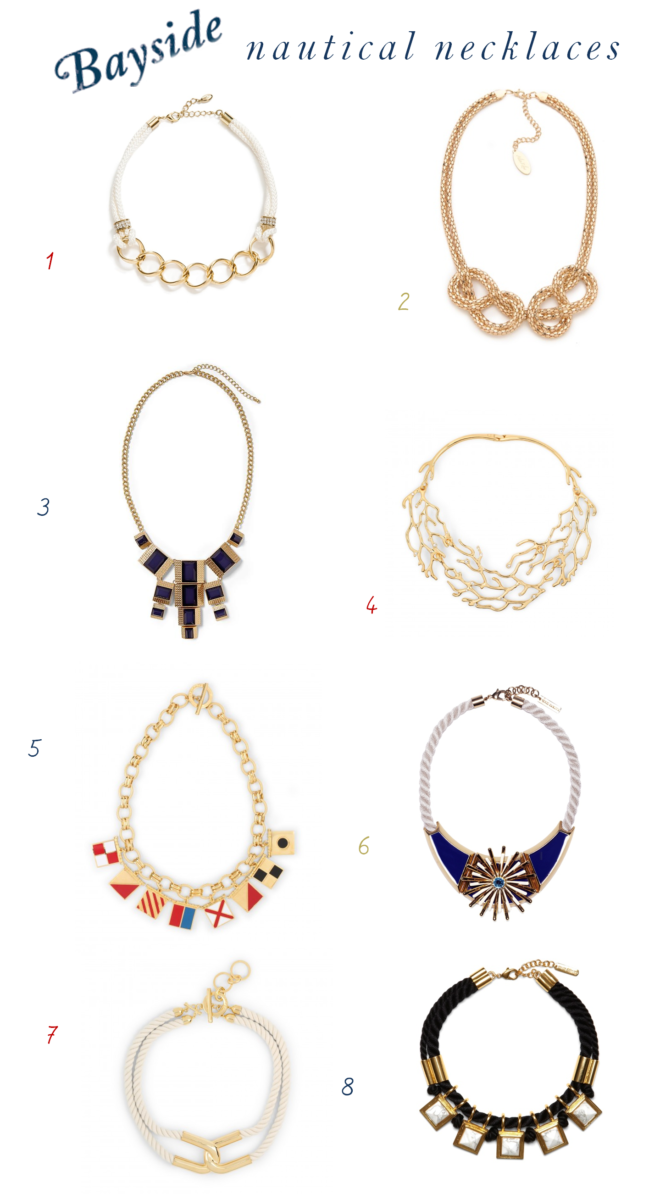 1. White Rope Necklace by Guess   2. Gold Knot Necklace by Shopbop 3. Blue Statement Necklac by Pim + Larkin 4. Coral Necklace by C. Wonder 5.  Nautical Flags by C. Wonder 6.  Rope Bloom Necklace by Vince Camuto   7. Rope Necklace by C. Wonder 8. Cord Stone Necklace
Aren't they cute? The nautical flag necklace actually spells out "I love you" !