Navy Lace Dress with Purple Accessories
This dress was one of my selections for my friend Wendy who was searching for something to wear to a fall wedding.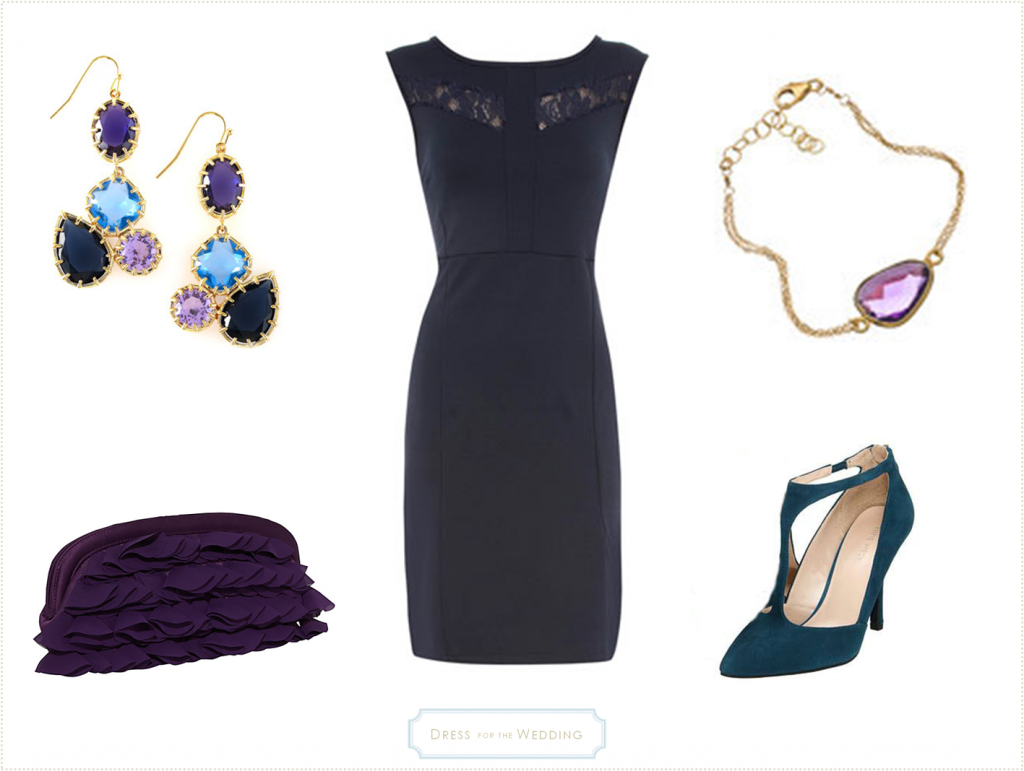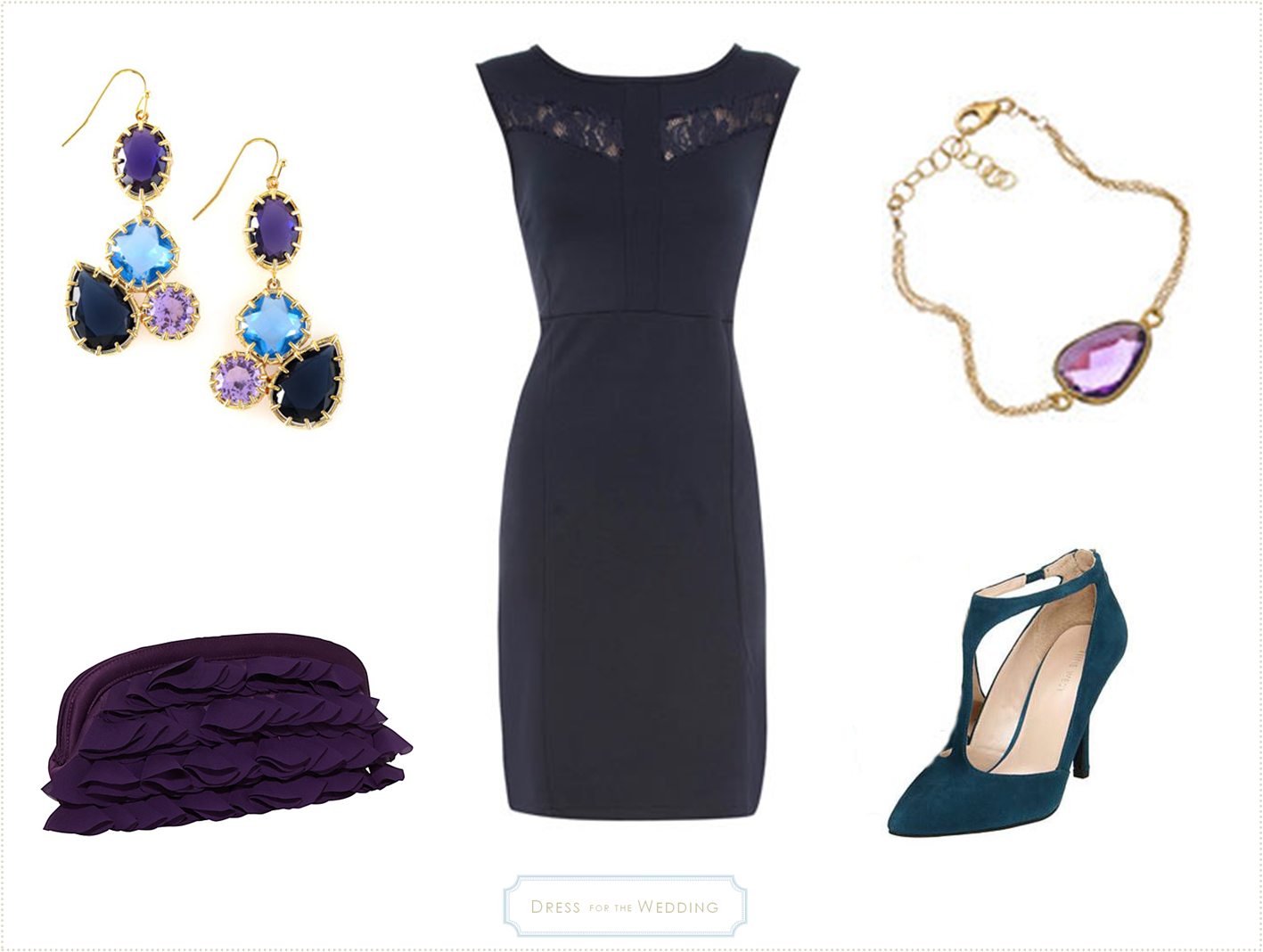 Navy Lace Detail Dress -www.dorothyperkins.com| Amethyst Bracelet – Brace Yourself LA – www.maxandchloe.com | Lee Angel Multicolored Drop Earrings – www.cusp.com | Nine West Blonsky – Blue T-Strap Shoes – www.ninewest.com | Magid Ruffled Purple Clutch – www.ebags.com
Navy Lace Dress with Purple Accessories
I thought this dress and these accessories would be great for Wendy because they have a retro feel, it's a flattering, tailored dress,  and the neckline with the lace detail adds a little interest.  I was inspired by the pairing of the blue, amethyst, and navy colors in the multi-colored earrings, so I decided to pair this with an amethyst bracelet ( because of the great neckline, I don't think it needs a necklace), a purple bag, and some wonderful blue suede shoes in a mallard blue color. Maybe this is the dress Wendy will wear to the wedding?
Shop this look:
Or Shop some other looks for Wendy on Lyst.
More style ideas you might enjoy :