There's no rule that says your wedding gown needs to be white or ivory! There's a whole rainbow of colors for wedding dresses - we particularly love pink and blush wedding dresses! Here are a few of the loveliest!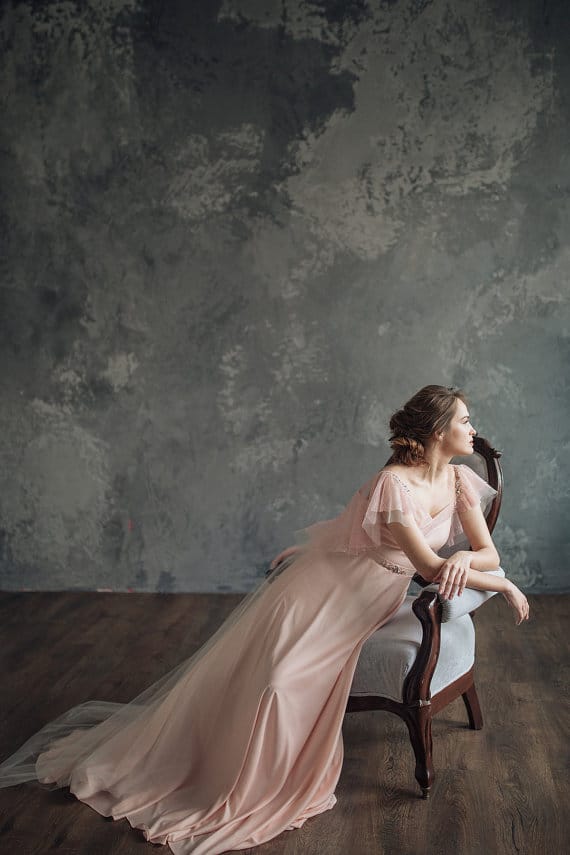 Blush Pink Wedding Dress by Li Wedding Dress on Etsy
Shopping sources for blush and pink wedding dresses use affiliate links when noted in italics.
Pink and Blush Wedding Gowns
More and more wedding gown seekers are opting for a wedding dress that doesn't stick to the usual palette of ivory, white, or off-white, and we are big fans of the trend!
Pretty pastel gowns in an array of shades are quickly becoming one of the most elegant looks for those seeking something different in a wedding gown - and pink wedding dresses are especially popular for a romantic feminine bridal gown.  We'll take a longer look at options for all sorts of colored wedding gowns soon, but for now we're focusing our attention on our favorite options for pink, nude and blush bridal gowns.
Where to Find Pink Wedding Dresses!
The hues of blush, pink, and nude tones are a natural choice for those wanting a wedding gown that is both unique and wholly romantic, and we've found 20+ sources for these blush wedding dresses in this shoppable post. We love these shades of pink and blush wedding dresses, because they are reminiscent of everything from flossy cotton candy to rich peony petals. Lovers of pink wedding dresses are sure to find something lovely in these picks!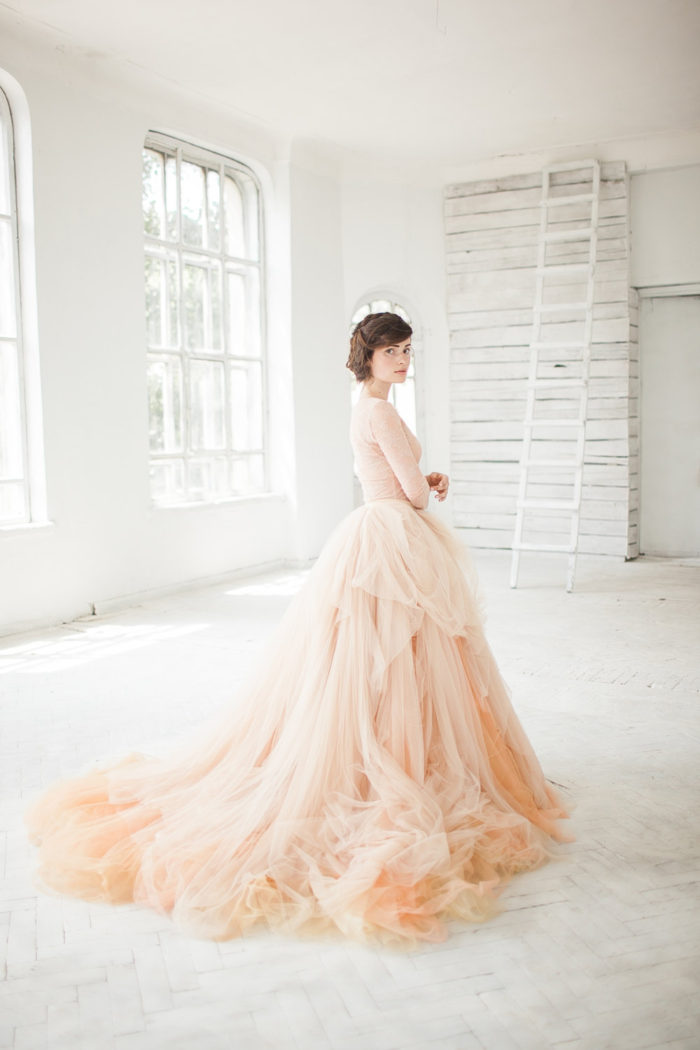 Peachy perfection! Nude tulle wedding skirt 'Peony' by Carousel Fashion on Etsy.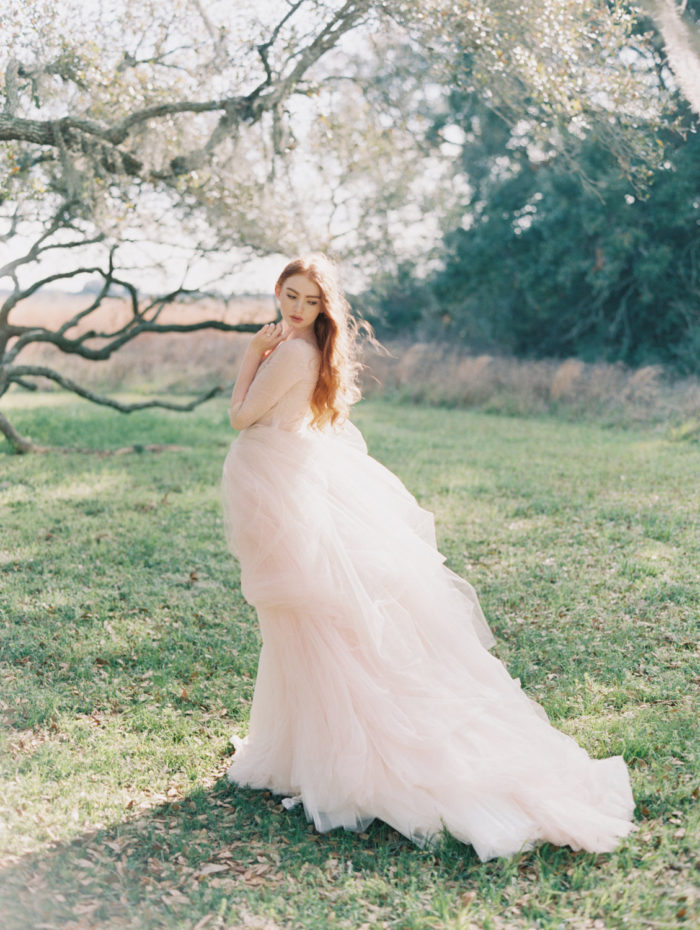 Alternate view with a chic long sleeve top from Carousel Fashion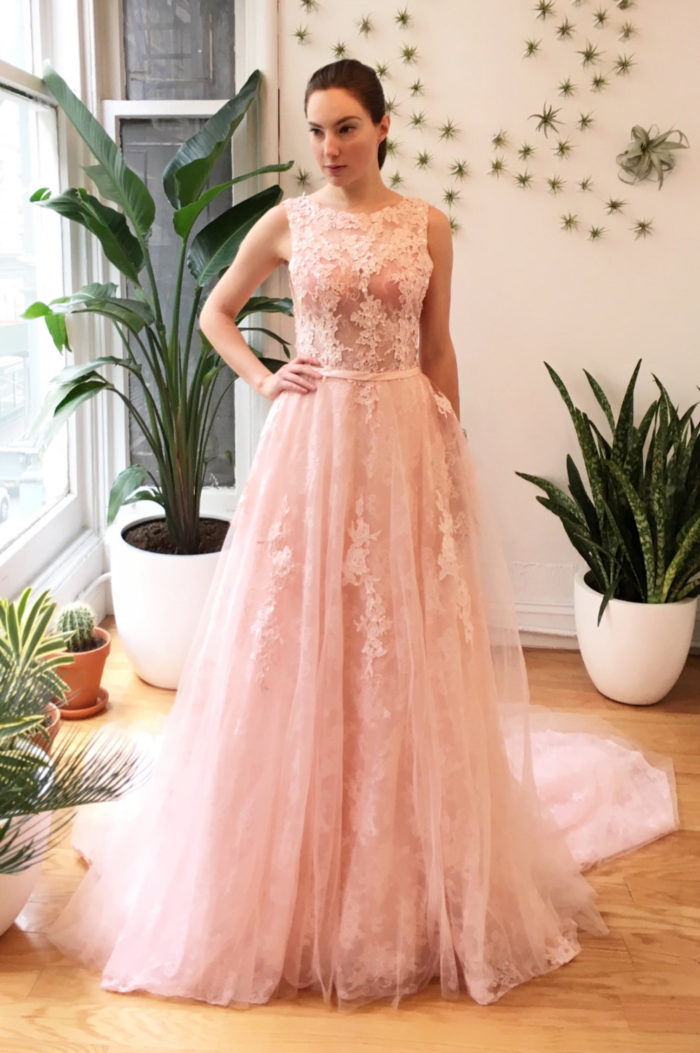 Floral detail and a daring back on this Pink and Blush V Back wedding dress by Weekend Wedding Dress on Etsy.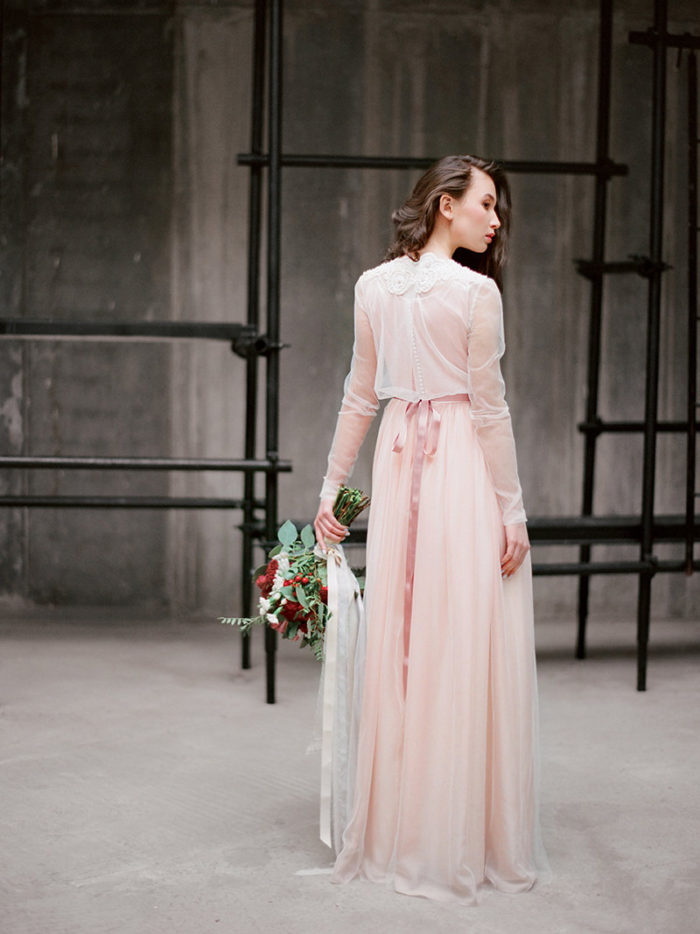 For a romantic rose-colored long sleeve bridal gown try 'Ivanna' Pink Long Sleeved Wedding Dress by MilaMira Bridal on Etsy Photo by Ksenia Milushkina Photography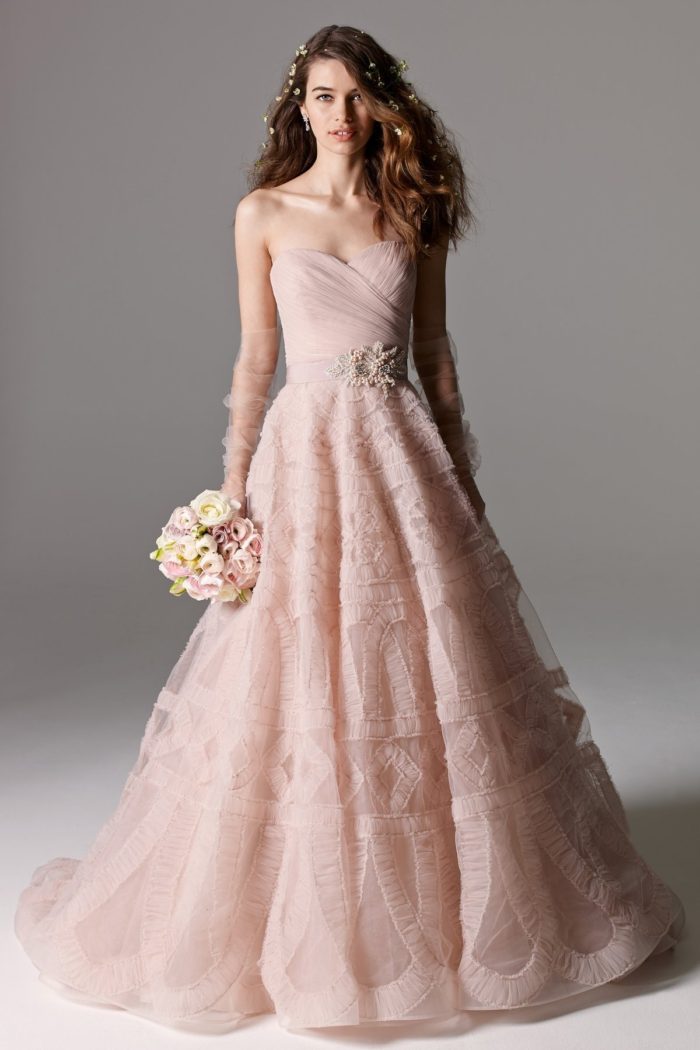 Texture galore! 'Edlin' by Watters. See more of the our feature on the Watters Wedding Dress Collection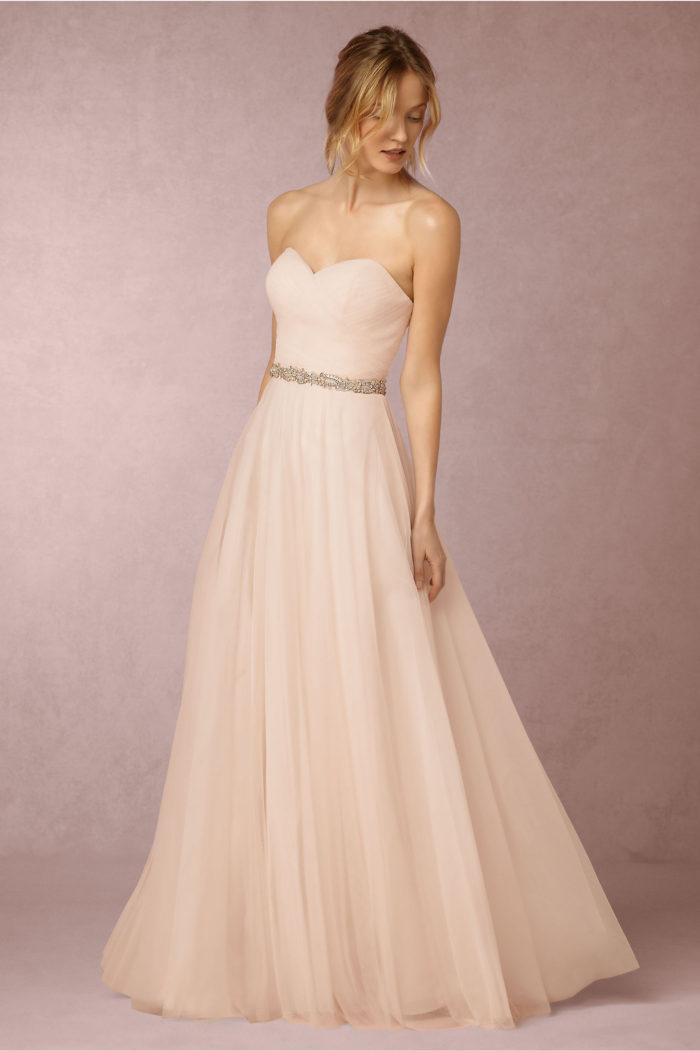 Such a sweetheart! Love this simple and elegant strapless tulle gown in blush. Calla Gown from BHLDN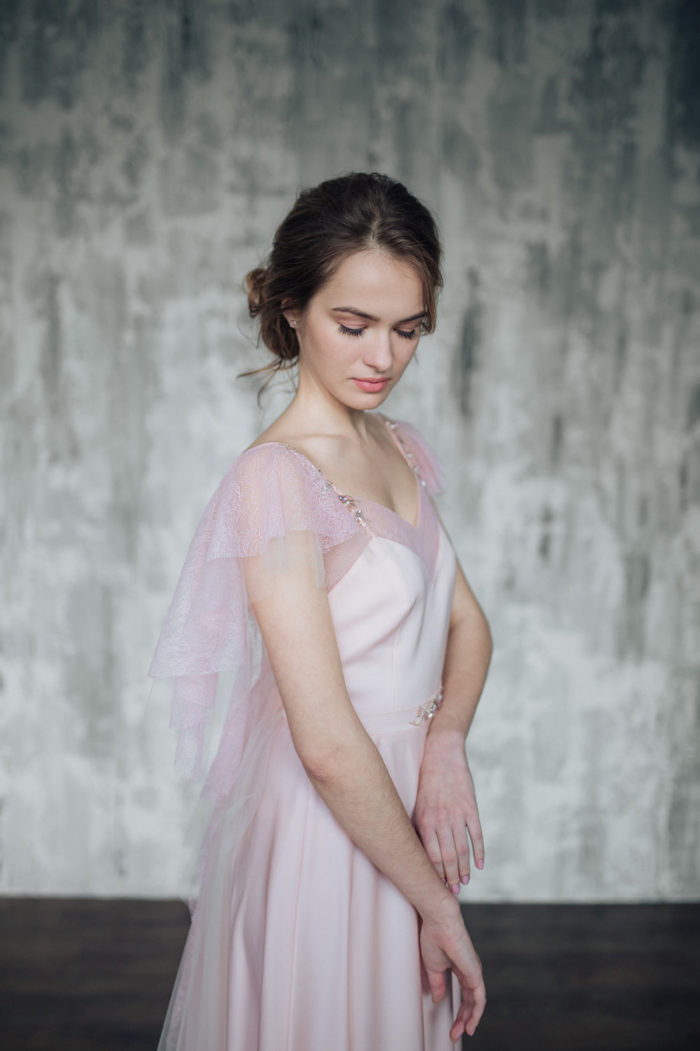 Detail of the exquiste flutter sleeves on this pink wedding gown. Blush Pink Wedding Dress by Li Wedding Dress on Etsy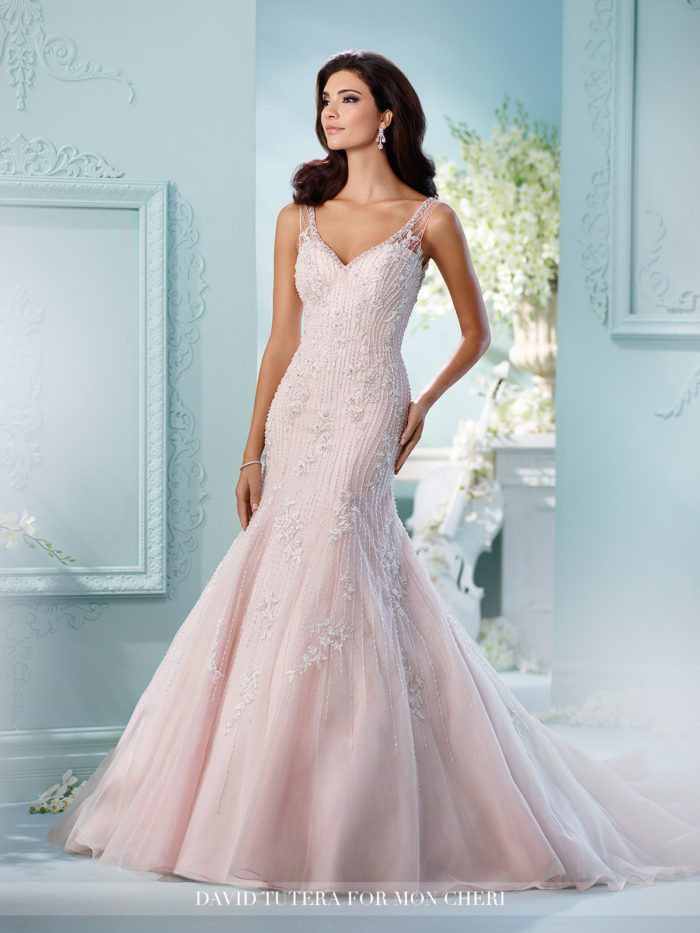 For blush and beading try 'Azure' by David Tutera for Mon Cheri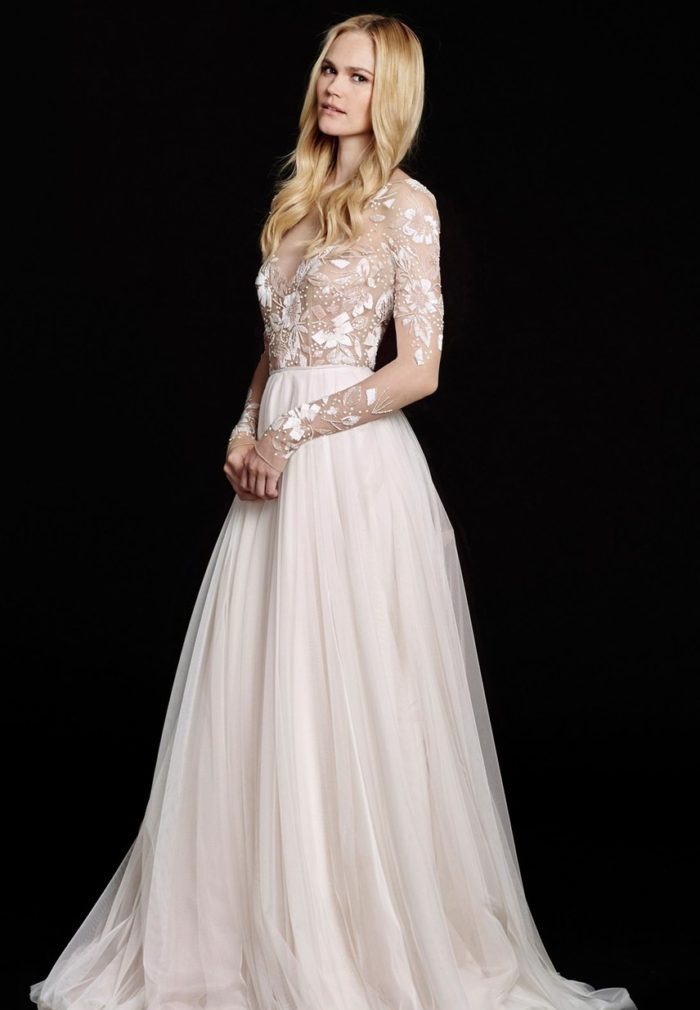 For the modern romantic. Love these long sleeves! Hayley Paige 'Remmington' Gown from the Nordstrom Wedding Suite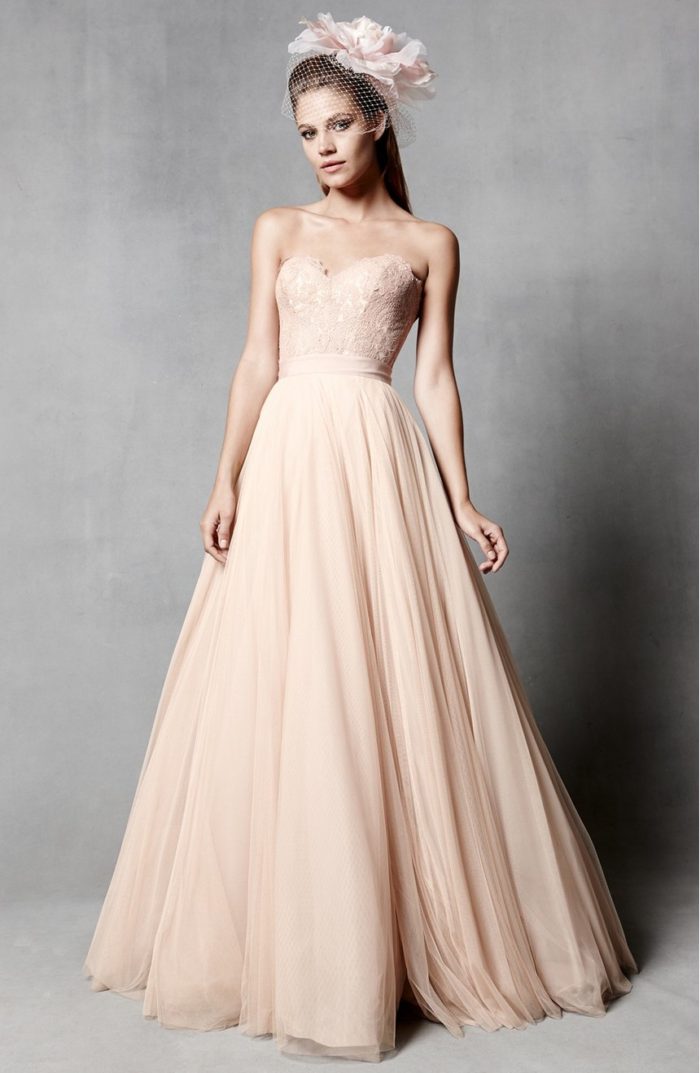 Ashan Tulle Skirt and Carina Corset from Watters via Nordstrom Wedding Suite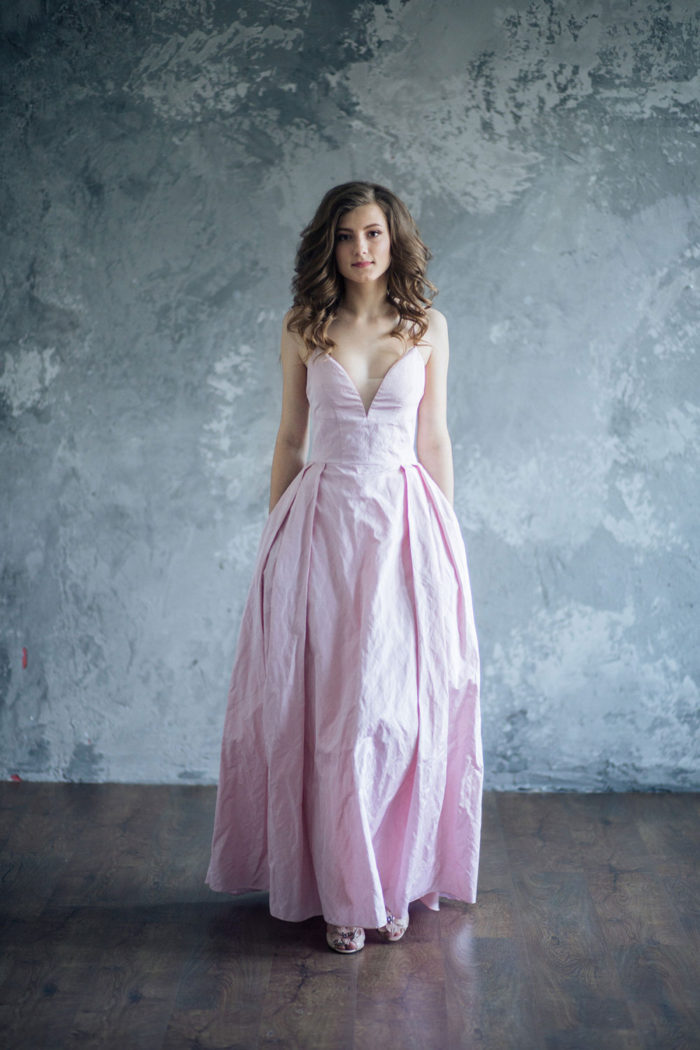 A luxurious pink silk evening dress that would make a wonderful peony pink bridal gown. 'Gordelia' by LiBrightWeddingDress on Etsy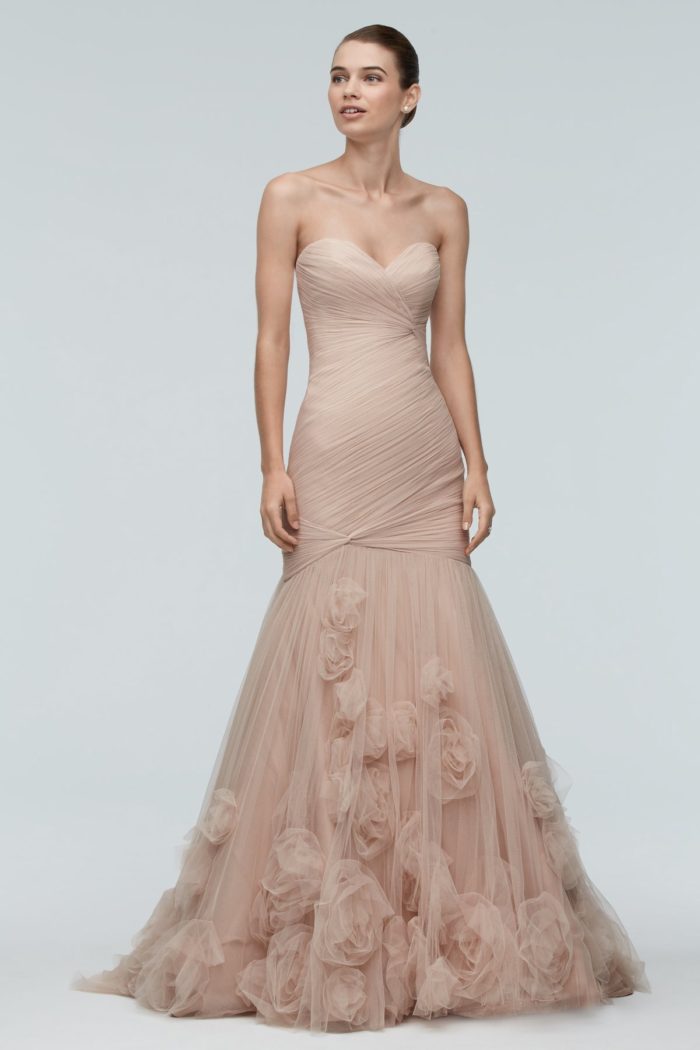 Rosette and tulle make a statement on 'Starla' by Watters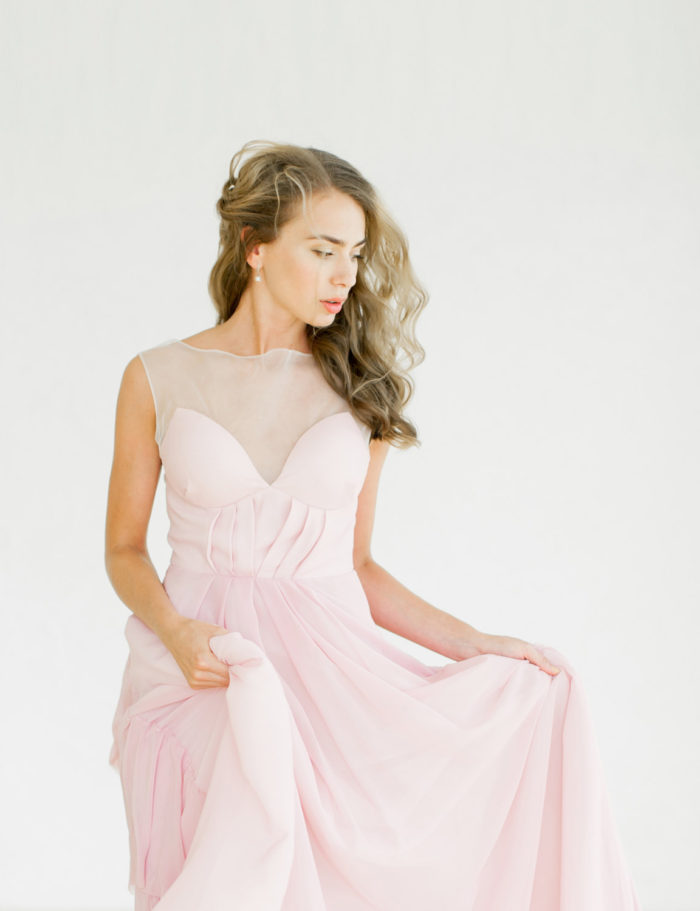 Detail of pink ruffle gown by Cathy Telle on Etsy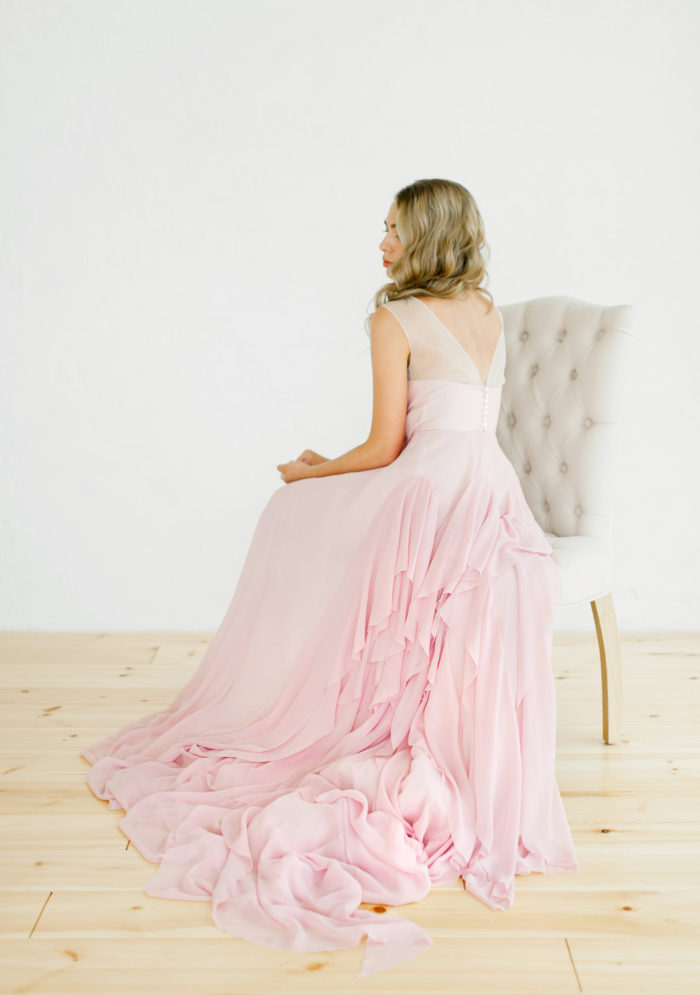 Pink ruffle bridal gown by Cathy Telle on Etsy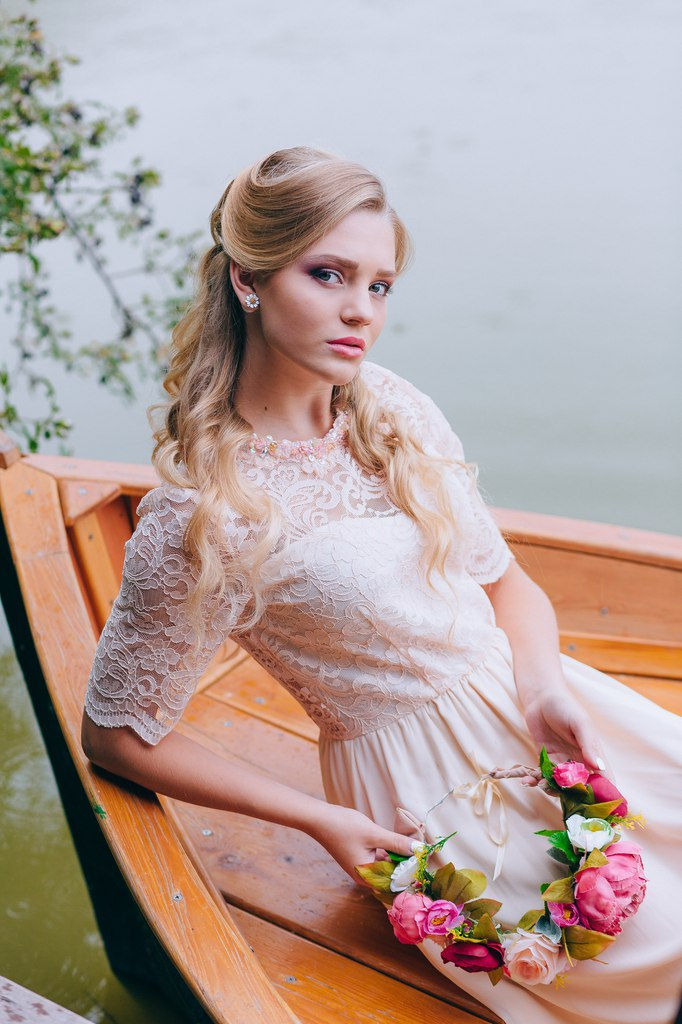 Lacey peach dress by AnnaSkoblikova on Etsy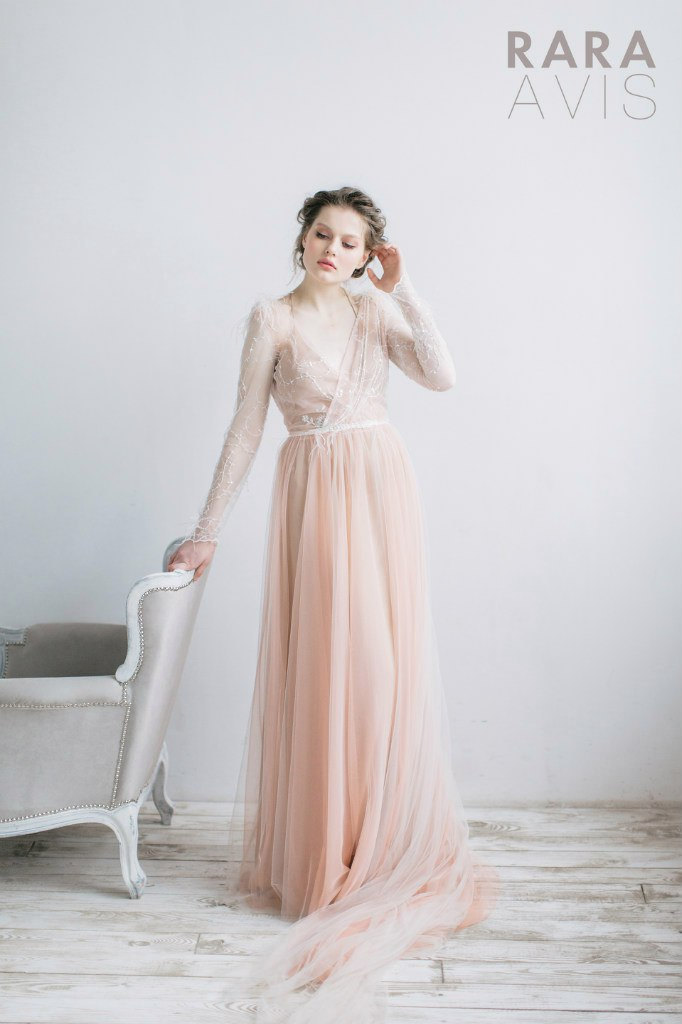 Sparkling sleeves and elegant wrap styling. The 'Melin' wedding gown by Rara Avis on Etsy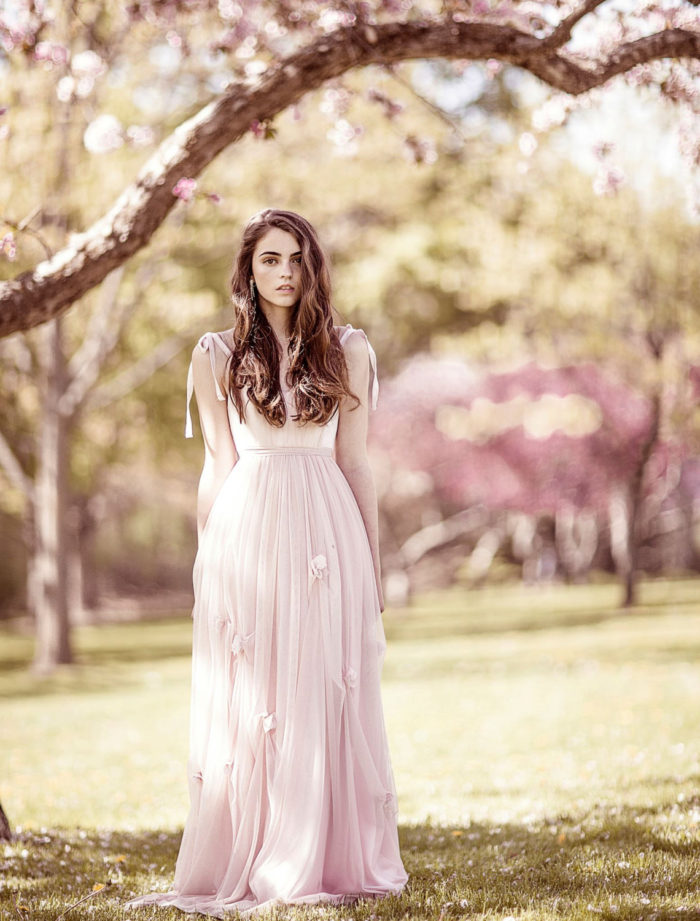 The perfect blush boho style bridal gown. The Juliette Blush Gown from Jordon deRuiter on Etsy. Photography by Julia Rabkin. Styling by Thea Acerino. Hair by Matthew Paul. Model is Lenna from Elite, Makeup by Kris Erin.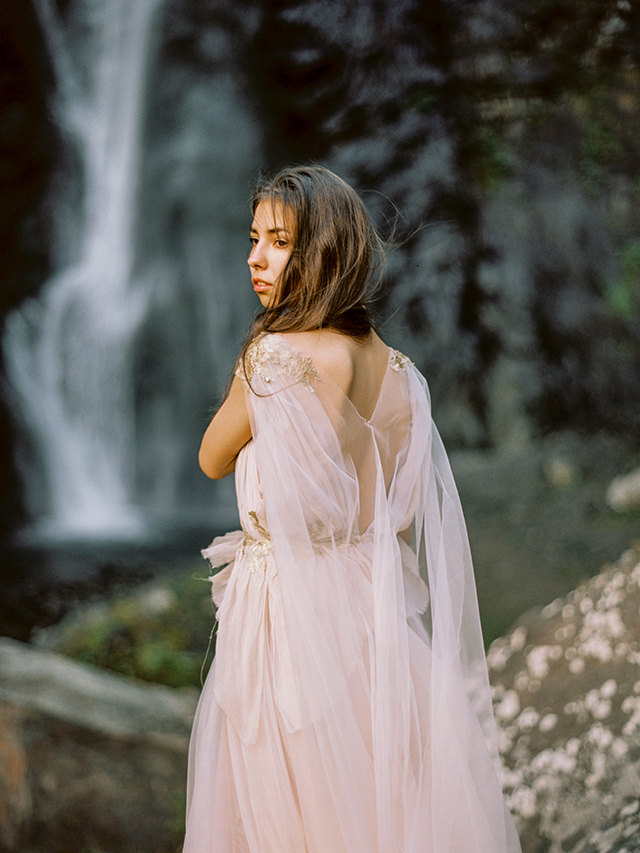 Champagne pink boho tulle bridal gown from Carousel Fashion on Etsy.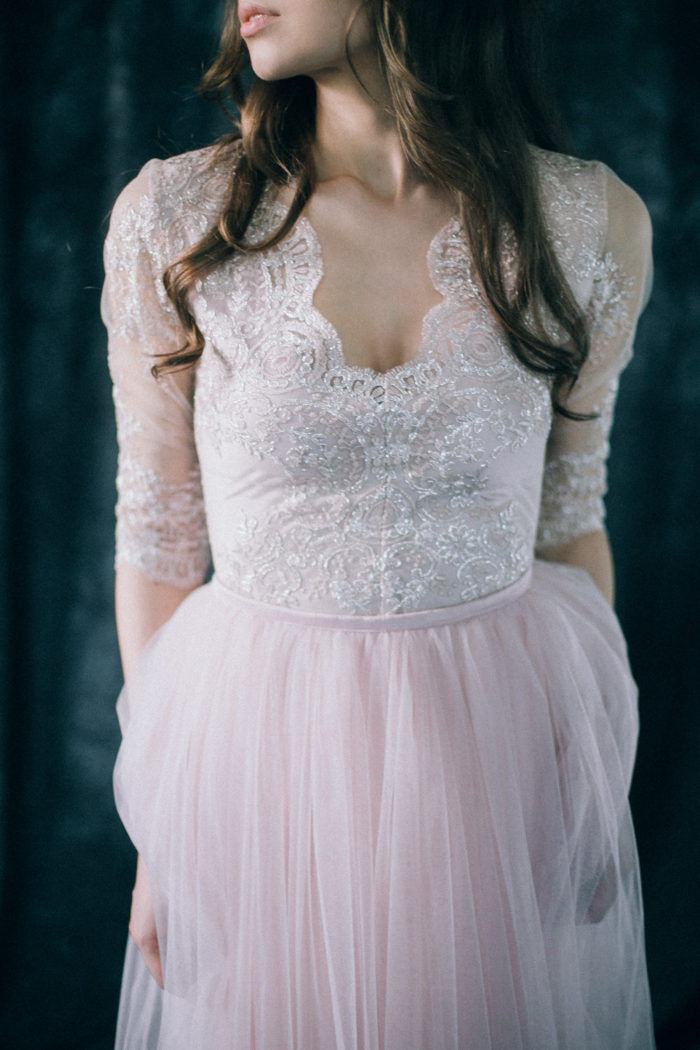 A blush beauty in sheer lace and tulle. 'Blush Dream' gown by LiluBridal on Etsy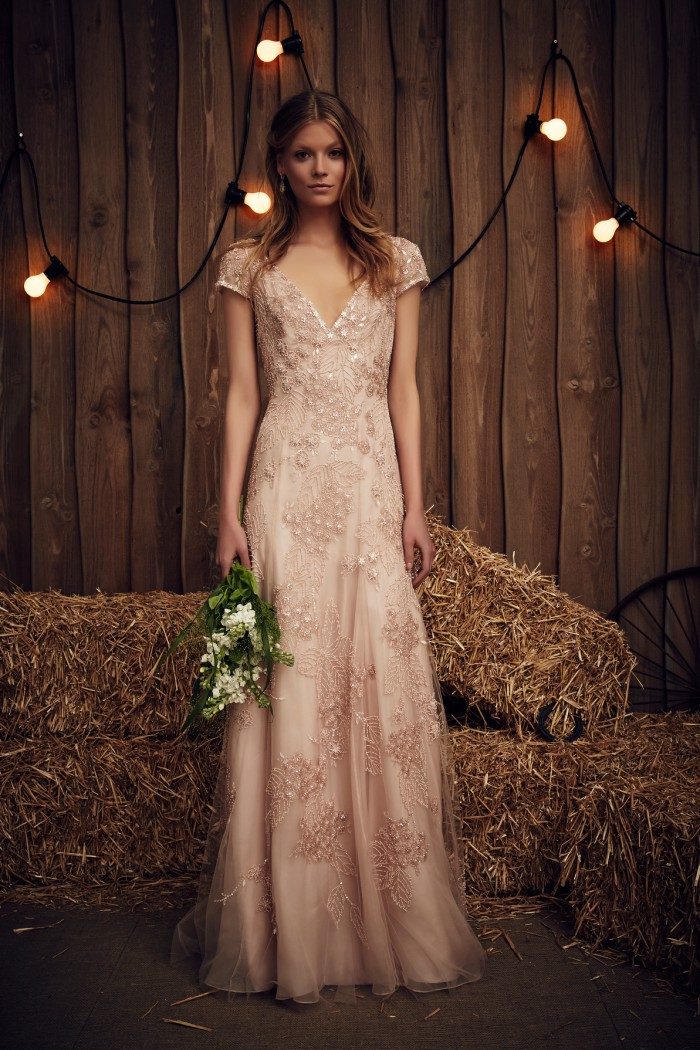 High fashion sparkle. June by Jenny Packham in Blush. See more of the 2017 Jenny Packham Bridal Collection.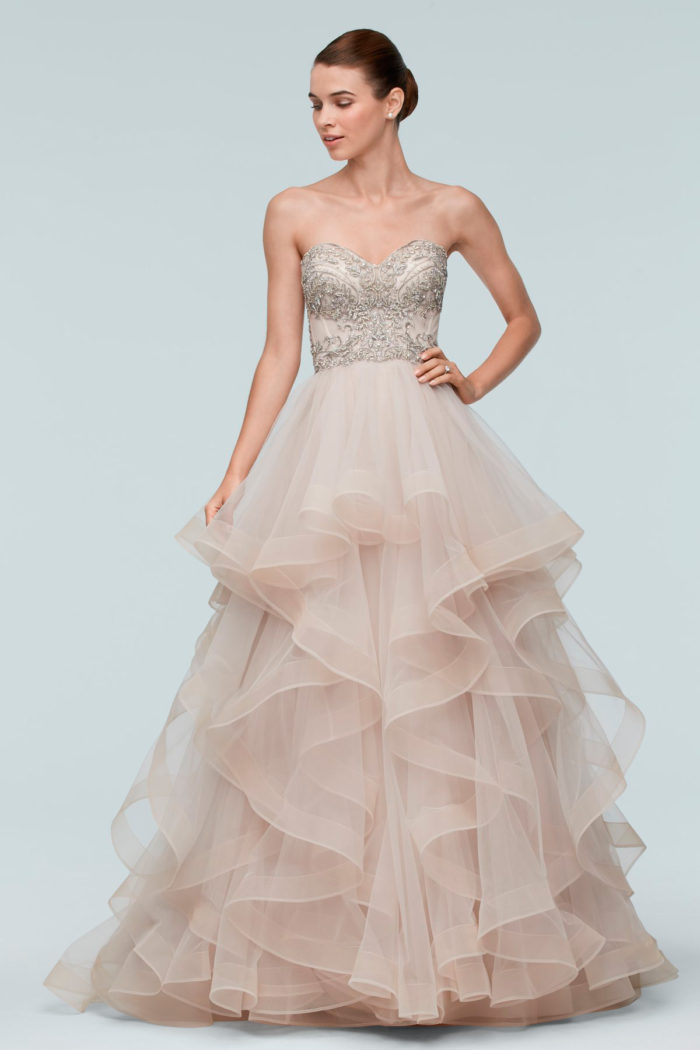 Layers of blush horsehair and a beaded bodice make this blush gown unique. 'Meri' by Watters, also available at select Nordstrom Wedding Suites.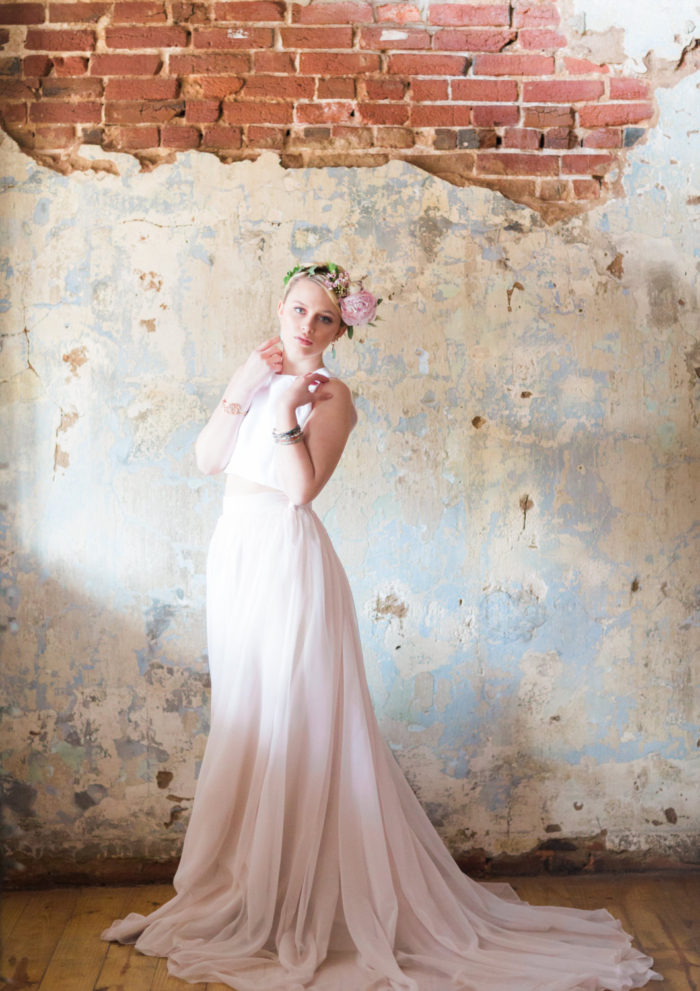 Blush also comes in bridal skirts! Blush Tulle Wedding Skirt 'Florence' by Sweet Caroline Styles on Etsy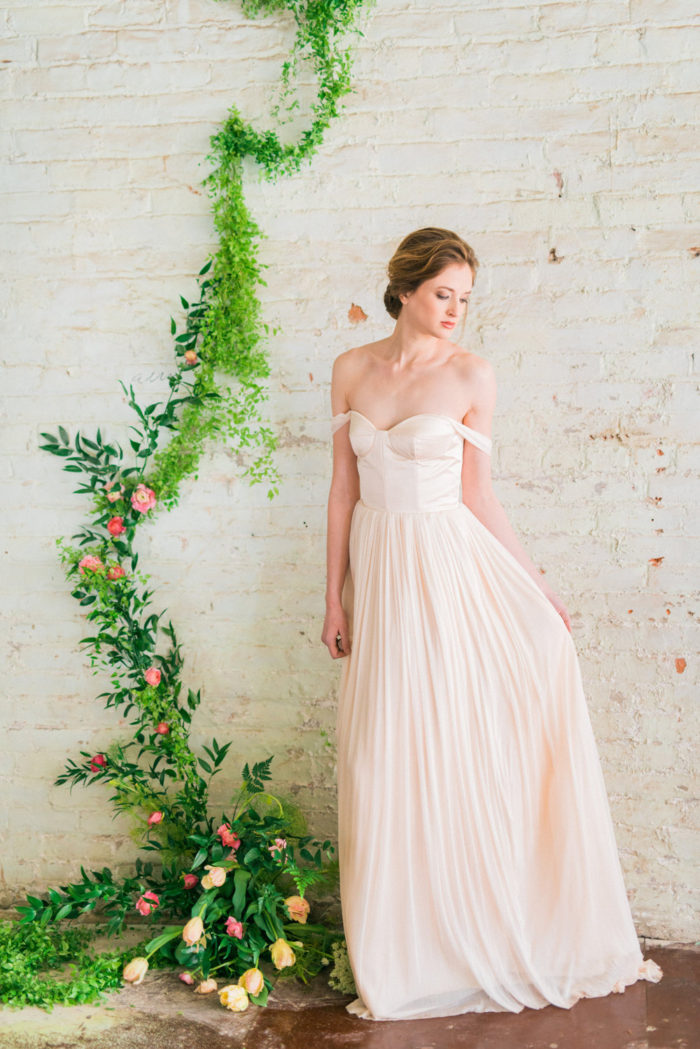 'Juliette' a pale pink wedding gown with off-the-shoulder styling by Jillian Fellers on Etsy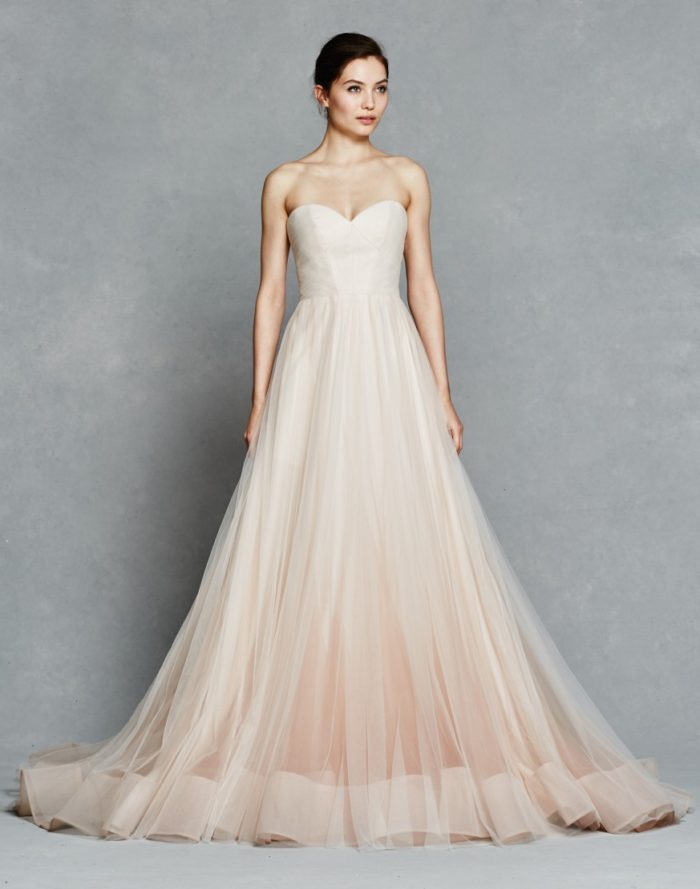 'Florence' by Kelly Faetanini. See our full feature of Kelly Faetanini wedding gowns.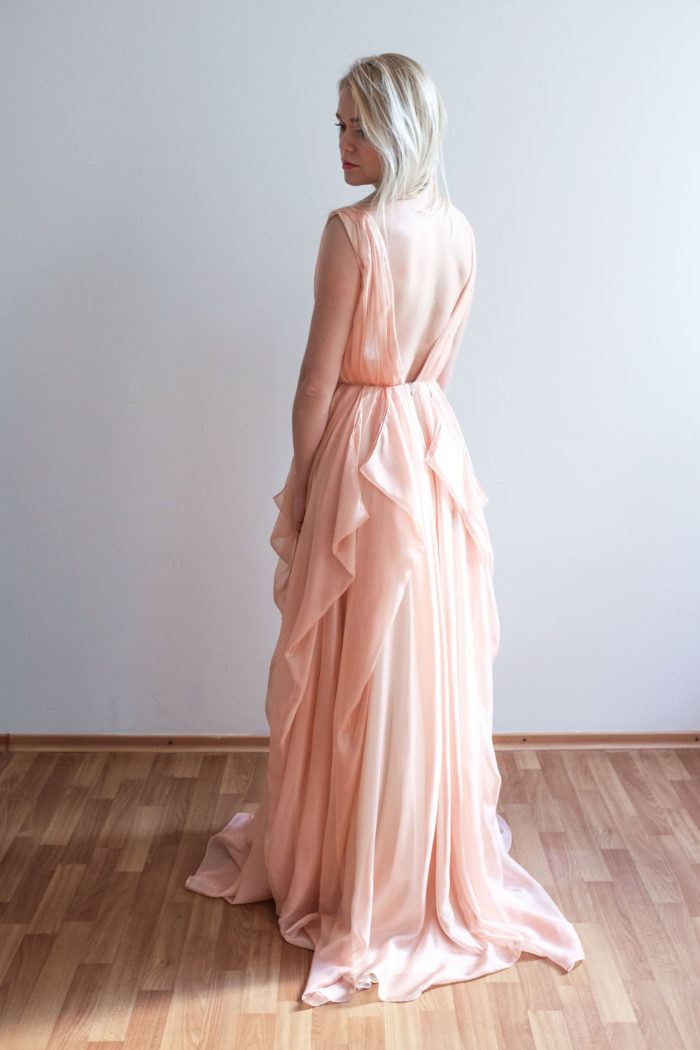 Nude Blush Chiffon Gown  created by CarouselFashion on Etsy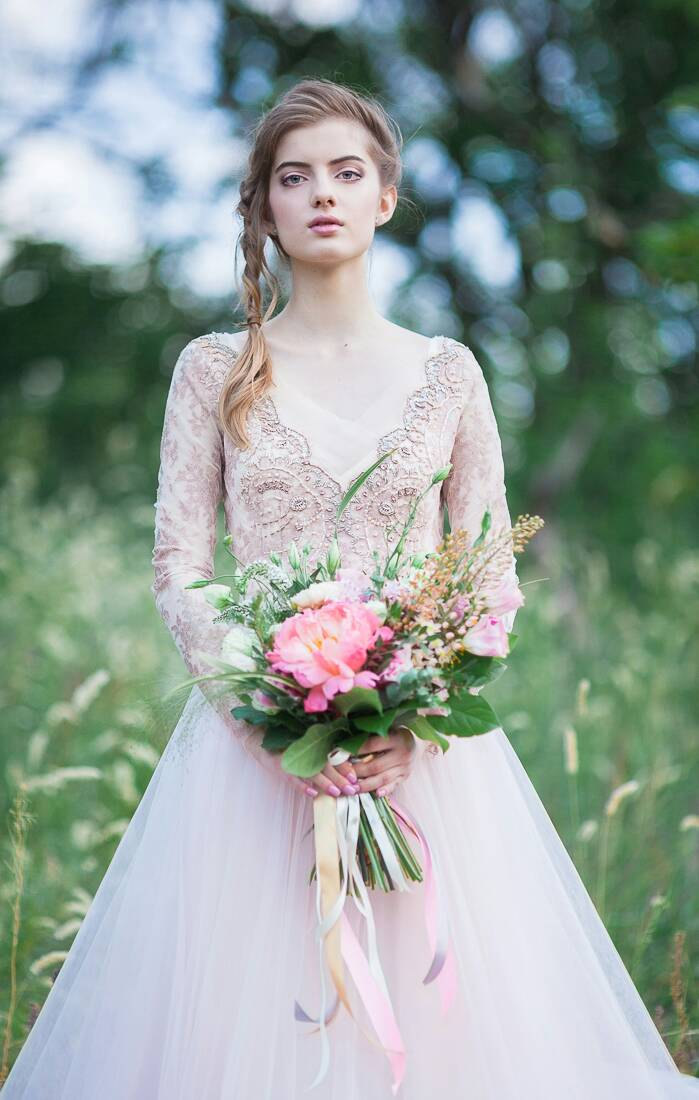 Blush tulle wedding gown called 'Orchidee'  by CarouselFashion on Etsy
See more Wedding Dresses or Blush Dress Inspiration
Shopping sources in 'Shop the Look' sections and links in italics denote sponsored affiliate links, which mean we may earn a small commission on qualified sales to support this blog.