Best Holiday Dress Ideas
Hello, everyone! I'm sure you're in the midst of holiday preparations, and maybe you're rushing around like I am trying to get it all done. I apologize for my lack of a post yesterday, I was catching up on my holiday-to-do list, and my unexpected internet issues last week also set me back.  Today I have another recap of the post I did for Bayside Bride to kick off the holiday season. This is one idea for a New Year's Eve style, and if you check out my holiday dress board on Pinterest, you'll see lots of ideas there! I'm also pinning more looks to the Wedding Guest Dress board, and picking  and pinning some gifts on my holiday gift board.
 New Year's Eve Dress Idea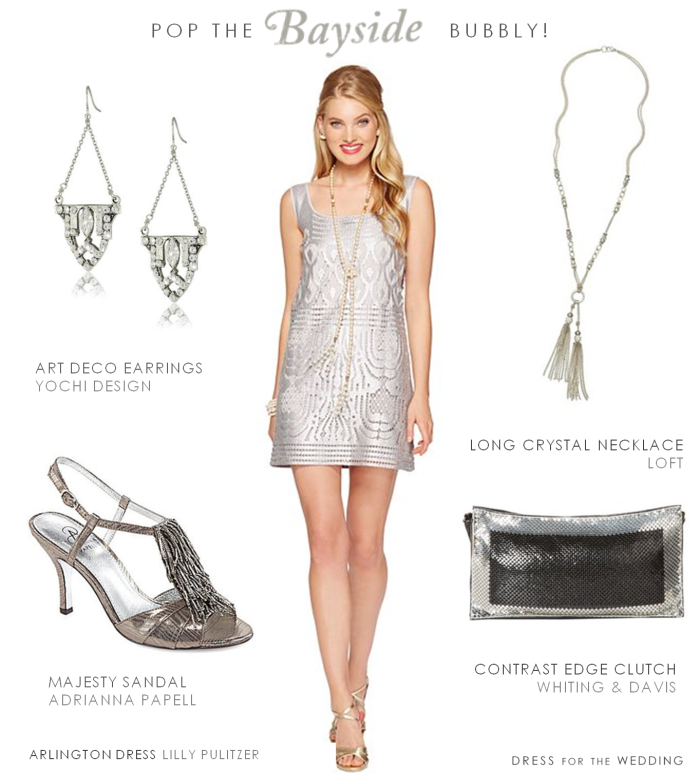 Lilly Pulitzer Arlington Dress  / Art Deco Earrings / Long Crystal Necklace  / Whiting & Davis  Clutch / Majesty Sandal  in Gunmetal
If you're starting to think about what to wear for your holiday parties and New Year's Events, here are a few of my favorite dresses and accessories from affiliated retailers in shop-able format.