Lulus is one of our favorite places for affordable dresses for weddings, and they've recently expanded their offerings of wedding dresses, bridesmaid dresses, and wedding guest dresses. New dresses just in time for wedding season!
Dress for the Wedding has an affiliate relationship with Lulus. The shopping sources in this post use affiliate links, which means this site may earn a commission if you make a purchase from our links.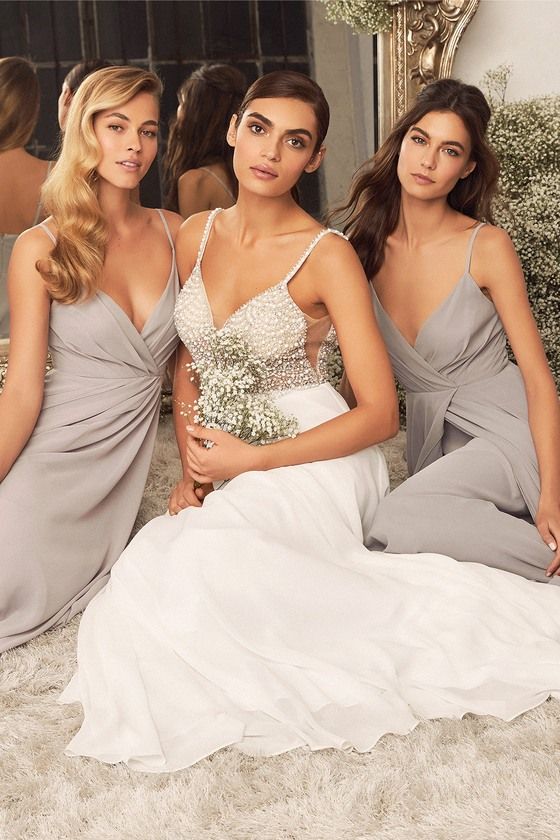 True Love White Beaded Rhinestone Dress from Lulus (Now out of stock)and All About Love Maxi Dresses
Dresses for Weddings from Lulus
Lulus is one of our favorite stops for affordable formal gowns and wedding guest dresses, and now it really has become one of the best places to look for wedding attire! Lulus has recently expanded its already extensive collection of dresses to offer more wedding dresses, bridesmaid dress styles, little white dresses, and fantastic wedding guest dresses.
You'll also find loads of cute outfits for pre-wedding parties and to pack for your honeymoon adventures! The best part of all; every dress is at Lulus' affordable price points. Most wedding dresses are well under $200, and most other dresses including the bridesmaids and wedding guest styles are under $100. Here's a look at a few favorites.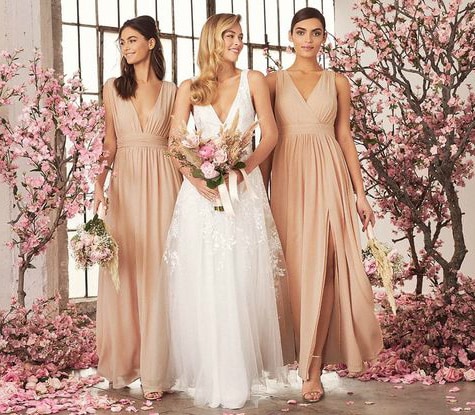 Zolie White Embroidered Backless Maxi Dress (out of stock) and Heavenly Hues Maxi Dresses
Shop The Look

More Details on Dresses for Weddings from Lulus
Little White Dresses for Engagement and Pre-Wedding Parties
If you need an amazing little white dress for your engagement party, bridal shower, informal wedding ceremony, or any other pre-wedding party, Lulus has an amazing selection of white dresses.
Bridesmaid Dresses
Lulus has bridesmaid dresses in every color and style, which makes it easy to coordinate or mix and match. There are also several styles that have silhouettes exactly like a designer brand you have your heart set on, but without the cost to your bridal party! Browse bridesmaid dresses to find the color and style you love. There are so many gorgeous styles you and your wedding party should have an easy time finding the perfect looks! Most of these also make perfect wedding guest dresses as well!
Wedding Guest Dresses
From an informal outdoor wedding to the most formal black tie wedding invitations, Lulus has an affordable dress for every dress code! Here are just a few of the amazing dresses for wedding guests we've found. Find yours by checking out Lulus' wedding guest dress selection!
Bachelorette Party Dresses
Whether you're the bride being honored or a guest of the bachelorette party there are just so many fun and festive bachelorette party dresses from Lulus too! Too many to share, but head over to Lulus and visit a few of our posts including these maxi dresses for wedding guests where we feature more of these fantastic dresses!