Off-the-Shoulder Wedding Dress by Sincerity Bridal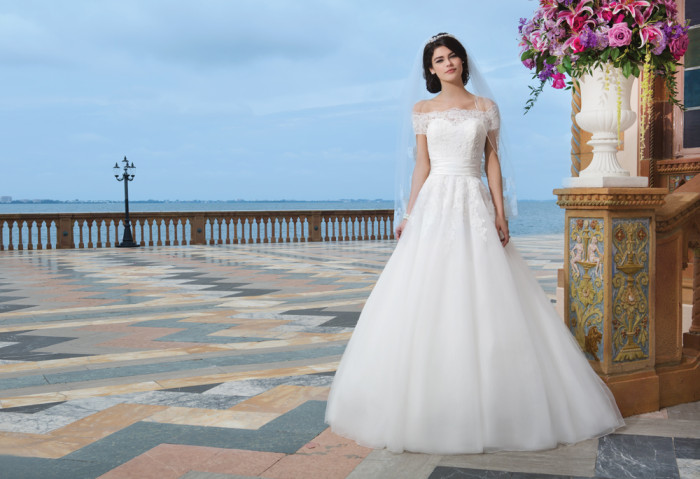 Sincerity Bridal Gown Style 3836 
This styled look, featuring an off-the-shoulder wedding dress in lace and tulle, has been generously sponsored by Sincerity Bridal.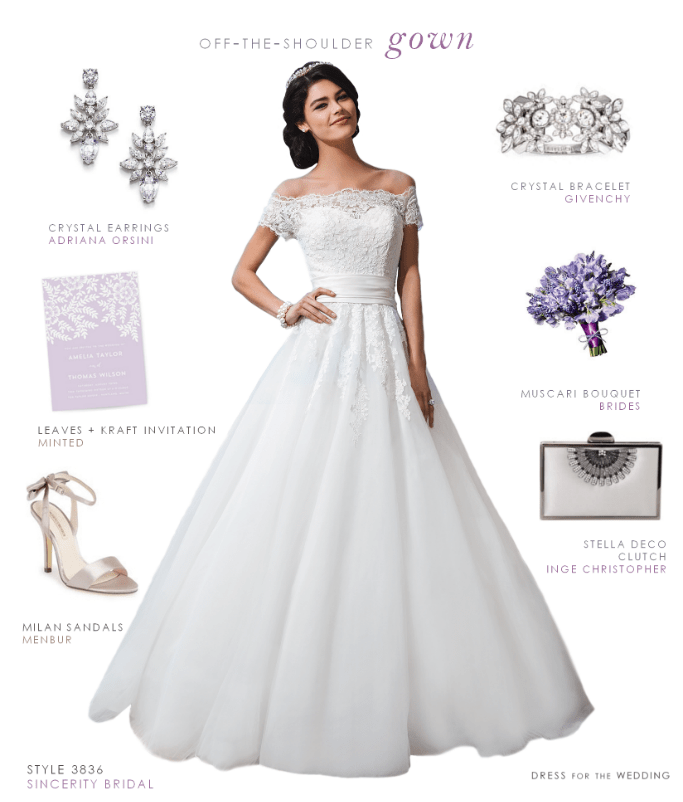 The gown: Sincerity Bridal Gown Style 3836
Earrings: Adriana Orsini Lavish Drop Earrings  |  Bracelet: Givenchy Crystal Bracelet  | Bouquet: Purple Muscari Bouquet from Brides | Clutch: Inge Christopher Stella Art Deco Clutch | Sandals: Menbur 'Milan' Sandals in Lavender | Invitation: Leaves and Kraft Wedding Invitations in Lavender 
An off-the-shoulder wedding gown like Sincerity Bridal Style 3836 has a unmistakably special allure. This gown's charming lace neckline accents the face and shoulders beautifully, and the full tulle skirt with lace detailing is classic and enchanting! If you want several eye catching elements in one bridal gown -- a beautiful neckline, a fitted bodice, lace,  and a bit of tulle -- this gown has it all!
I chose lavender accessories to accent this wedding dress to fully complement its captivating style. The delicate pale purple touches in the shoes, clutch, and flowers make Style 3836 radiate with romance!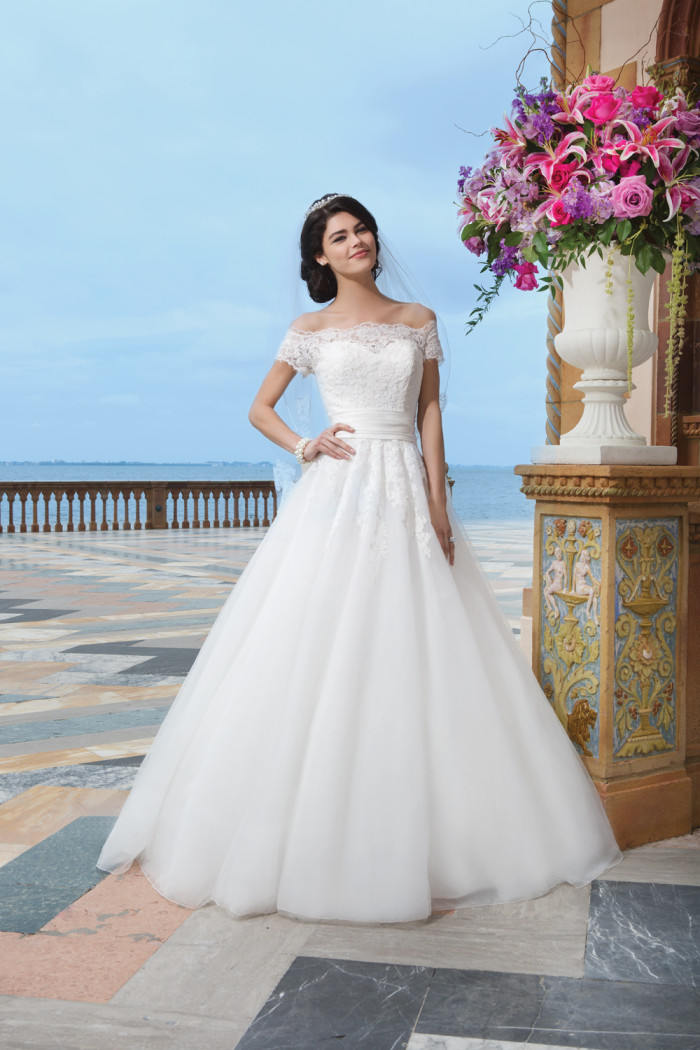 Sincerity Bridal Gown Style 3836 
Would you like more wedding dress inspiration? (Who doesn't like to browse gorgeous gowns?) See last week's wedding gown, and also check back next week to see the next wedding dress in our series!