BHLDN Sale!
Sale at BHLDN! From my peek on Facebook this morning, I learned that there's a another sale alert I need to tell you about, friends! BHLDN added new wedding dresses, Mother-of-the-Bride dresses, bridesmaid dresses, and accessories to their always-awesome sale section!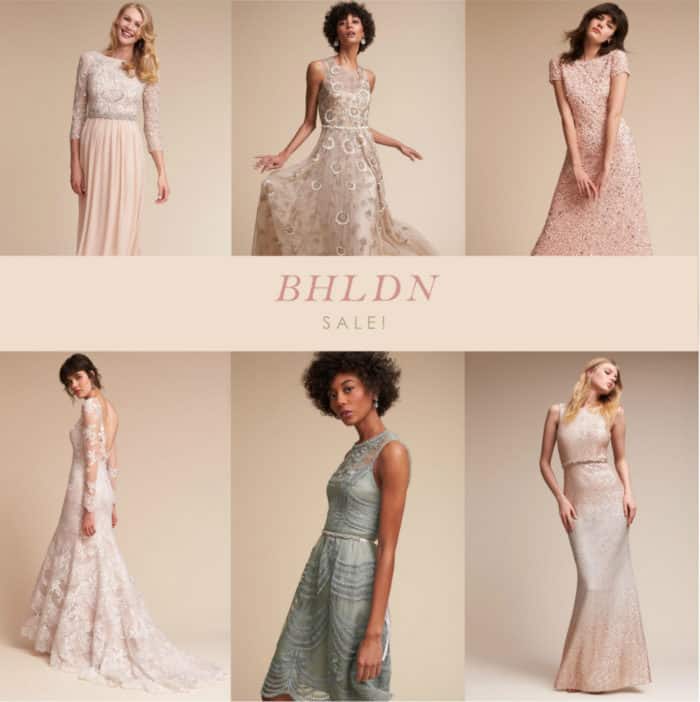 Affiliate links are used in this post about the BHLDN sale, meaning that this blog may receive a commission from our sponsors at no cost to you, if a qualifying purchase is made.
BHLDN Wedding Attire on Sale!
That's right, more wedding attire is on sale! BHLDN just expanded their sale section to include one of our absolute favorite sequin dresses -- the Lucent Dress -- it's a favorite with bridesmaids and Mothers-of-the-Bride, and it's a perfect holiday season dress - already on sale! There's is also the sister style, the Vanity dress also on sale!
There are also great deals on beautiful wedding dresses like the The Godfrey Gown and so many other pretties!Head on over to BHLDN to see the sale!