The Fashion Police Guide for Brides

Hello everyone! Today's guest post by Raquel Kelley,  E! Fashion Police Producer and Creator of the Wedding Blog I Guess I Do  is such a treat for me  (and for you, too!)
You see, long before there was Dress for the Wedding, there was a young me camped out with a notebook listing my favorite red carpet looks in preparation for watching E! to get Joan and Melissa Rivers' take on red carpet fashion mishaps and triumphs.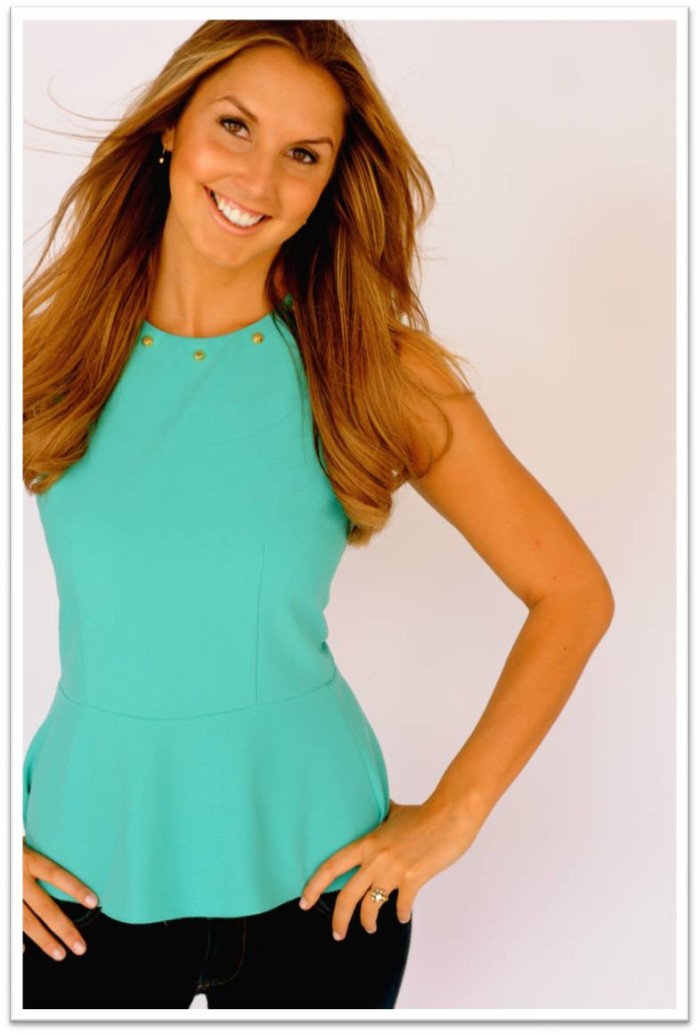 Fast forward to a few months ago, when I came across I Guess I Do -- it is an absolute treasure! Raquel's blog tells the stories of chaos that are so frequently the behind-the-scenes truth behind all the pretty wedding pictures. Raquel's posts about her own wedding and her funny banter with her family and husband, Kyle, are completely addictive. Not only is she hysterically funny, but every bit rings true.
Think you're the only bride having issues trying to get your wedding to come together ? You'll feel far less alone after you read the cake story,  the forgetful priest story, the dress story, and all the other real wedding tales! Join the other un-brides!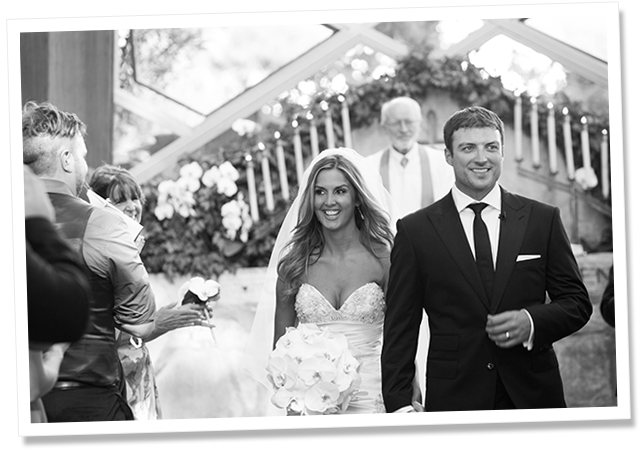 Raquel has now become a great blog friend ( read her posts, and you'll see why an email from Raquel is guaranteed to make me smile!) and she kindly offered to take the advice she hears on the set of Fashion Police  and translate it into excellent fashion advice for brides to be!  Enjoy!
---
As a producer for the show Fashion Police on E!, each week is a brand new adventure. You never know what crazy look a celebrity will wear, let alone what Joan Rivers will say.
It's been a riot to work on and this rollercoaster I've been on will hit its three-year mark in August! We've done well over 100 episodes and have talked about countless celebrity "Must See" looks, but some resounding fashion rules are heard time and time again from the hosts.
These rules can not only be applied to the runway, but to the bridal world as well. They aided me in my wedding dress search, and hopefully yours as well!
1.     DON'T LET THE DRESS WEAR YOU
Lots of times we will walk into a bridal appointment with our exact dress in mind, only to walk out of that appointment with a completely different style! Point is, you never know what style will look best on you.
Even though you may want to be a princess on your day, a princess dress might not be the right cut for you, especially if you are small in stature. Giant cupcake – yes. Princess – no.
So don't fall in love with the idea of a dress, fall in love with how the dress looks on you. How many times have you heard George and Joan say, "It looks like the dress is swallowing her. She's not wearing the dress. The dress is wearing her!"
People can sense if you are confident and can pull off a look. So choose a dress that is not only flattering, but fits your day-to-day style sense as well. Here are 3 looks to suit various bridal styles.
For The Vintage Bride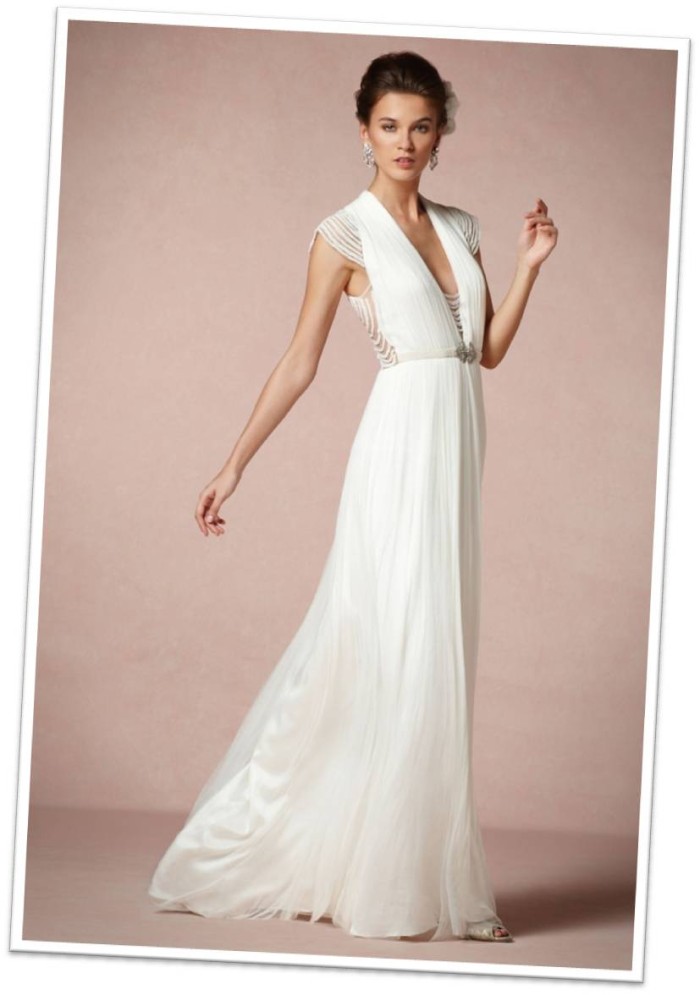 For The Modern Bride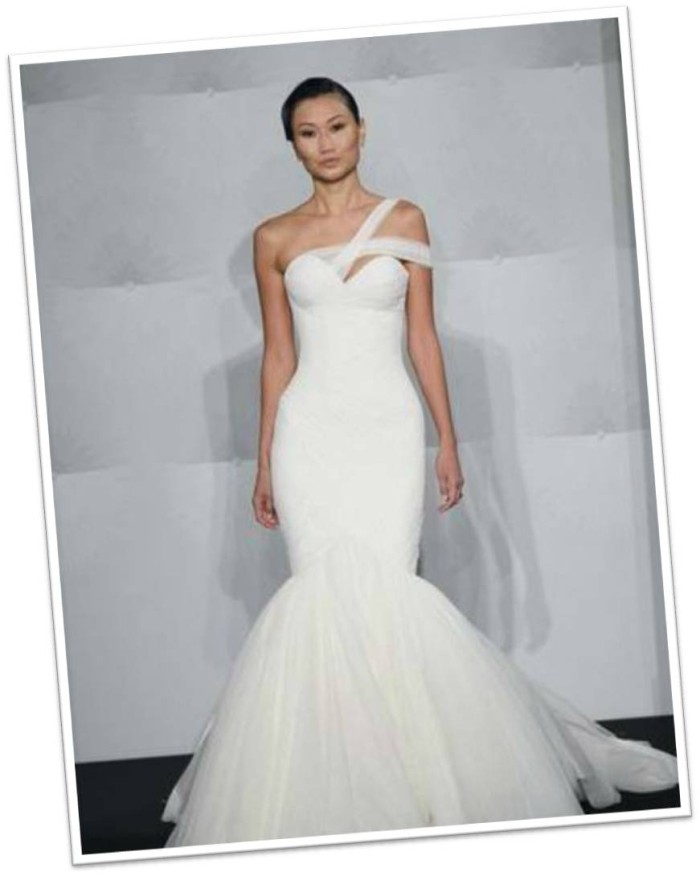 For the Traditional Bride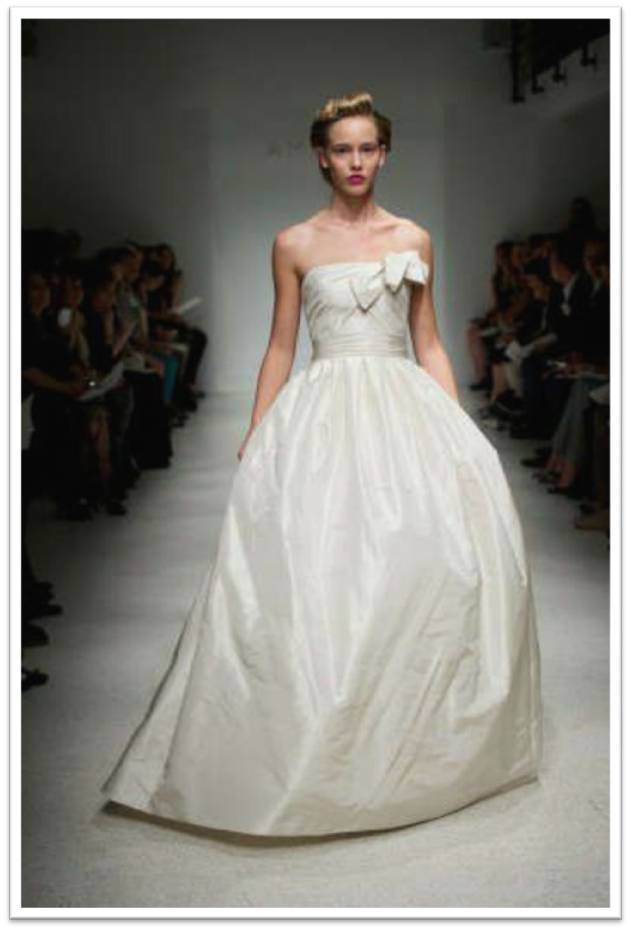 2.     TAILORED TO PERFECTION
The Fashion Police hosts are constantly commenting about fit. Lots of times our Best Dressed Looks of the Week aren't the ones with all the bells and whistles. They are the ones that are the best tailored.
It's a very slim chance the dress you choose won't need any alterations. And if you did, you are a lucky, lucky gal. Alterations can get very expensive, so be sure to leave room for them in your dress budget.
Of course my dress just needed more padding in the boobs -- go figure. But once everything is nipped, snipped, and tucked – you will surely look flawless in your dress!
Here are some dress choices that will allow for less tailoring!
Body Hugging Lines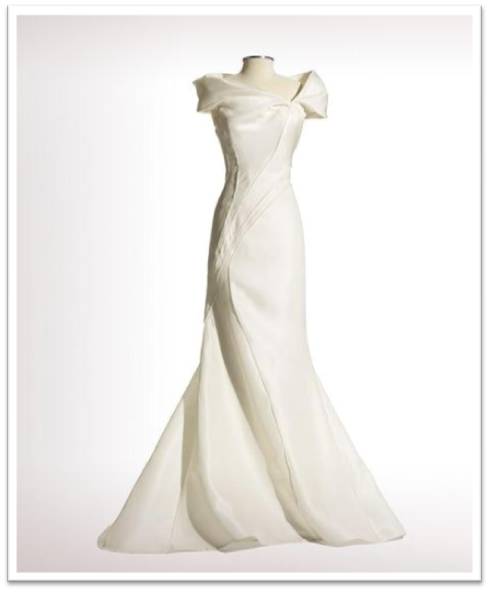 A Belt to Cinch the Waist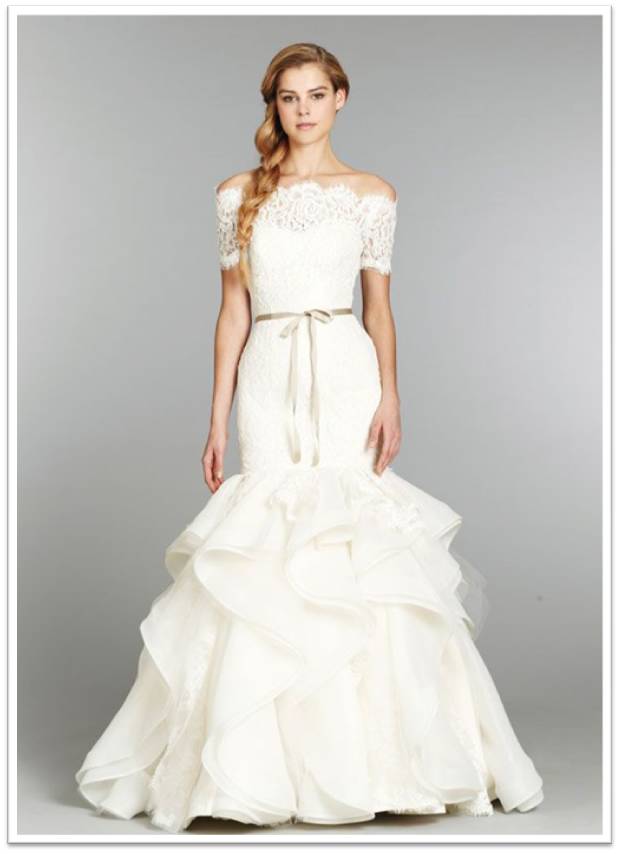 Ruching to Hide Flaws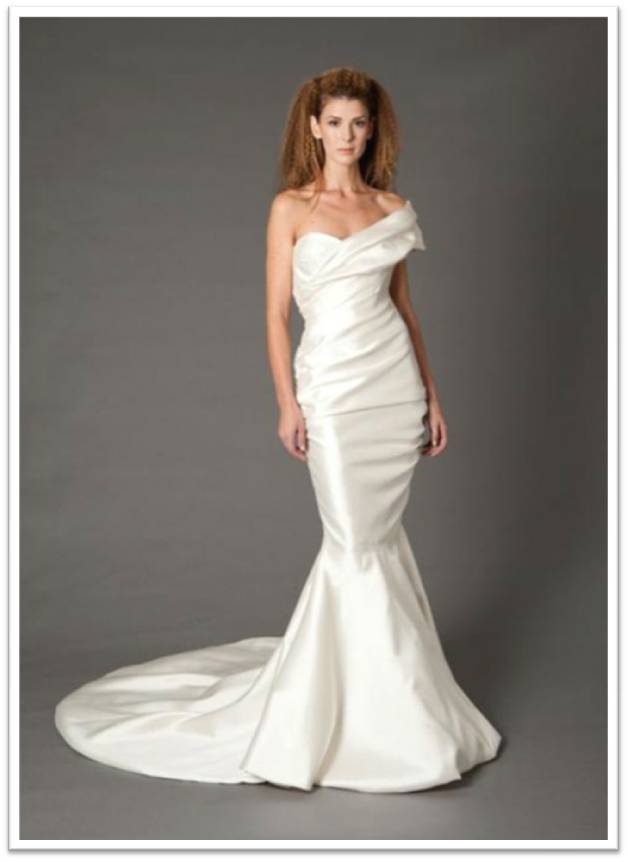 3.     STYLING CAN MAKE OR BREAK IT
The wrong accessories and styling can ruin a perfectly good dress. A constant on the show is, "I love the dress, but I am not a fan of those shoes or that hair."
When it comes to bridal, I always say err on the side of simplicity. On your wedding day, people should notice you, not your huge earrings or overpowering necklace.  Your guests should be looking at you, not your jewels.
Pair your dress with accessories that mimic its vibe, whether it be retro, traditional, or modern.  But be sure not to over-accessorize. If you want to wear earrings, a necklace, and a bracelet, edit it down to two accessories. I know it's hard, but try :)!
And if you're thinking of wearing a tiara? Don't. Just don't. You'll thank me in a couple years when you look back at your wedding pictures.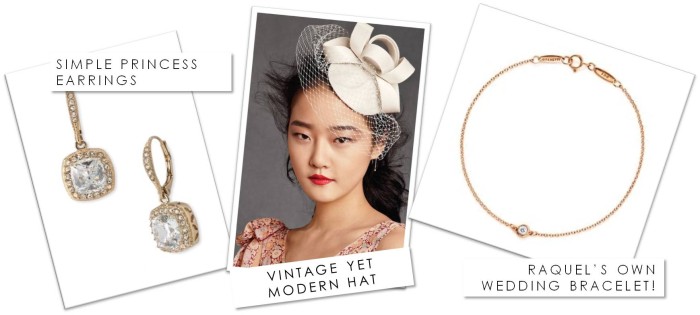 Nadri Earrings – Nordstrom Wedding Shop   /  BHLDN – Silk Coil Hat    /  Tiffany & Co. Rose Gold Elsa Peretti Bracelet
In the end, people will always have something to say about your dress. But it doesn't matter what they say, it's what you say to yourself. And if you feel damn good, everyone will think you look damn good too.
---
Thanks to Raquel for this fabulous post. Be sure to visit Raquel often -- not only is she going to make you laugh, she does lots of great giveaways!