Wedding Dress of the Day: 'Caressa' by Matthew Christopher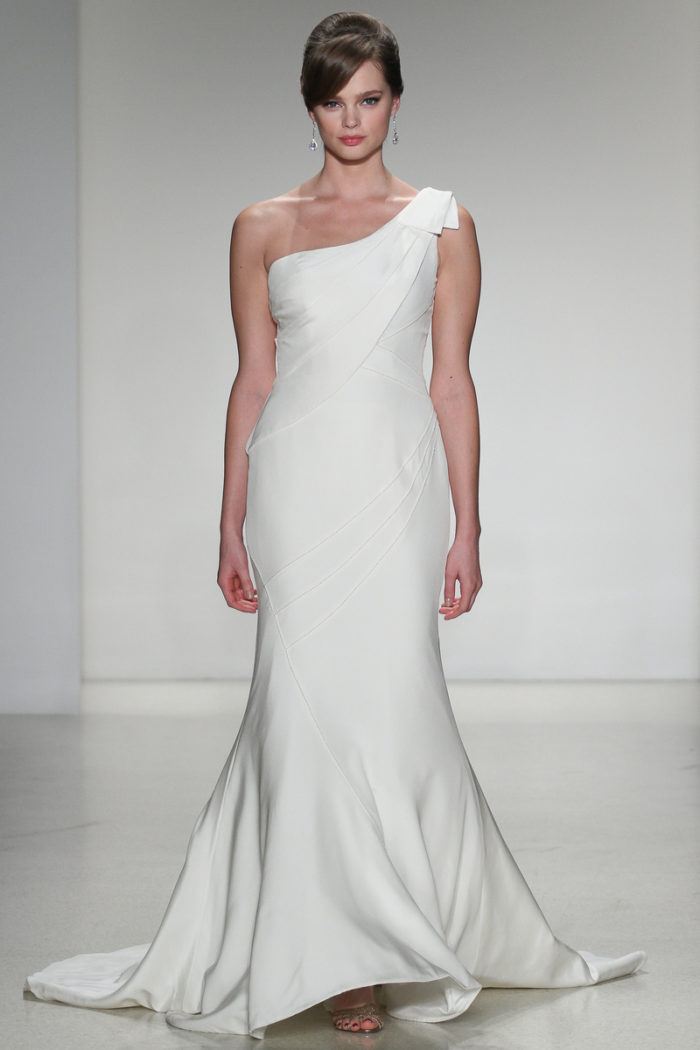 'Caressa' by Matthew Christopher
Forgive me for a few missed 'Wedding Dress of the Day' posts! I was under the weather last week, but I have planned a full week's worth of wedding gowns to show you in addition to regular posts this week.
We're starting Monday off with this wedding gown goodness named 'Caressa' from Matthew Christopher. This sleek and architectural one-shoulder wedding gown instantly caught my eye from his beautiful 2015 Bridal Collection.
Matthew Christopher has created gowns for some of the most luminous celebrities, like Kristen Chenoweth, Debra Messing, and Kaley Cuoco and his glamorous styles have landed those stars on the top of many best-dressed lists.  If you're looking for a wedding gown that has simple elegance with a bit of a standout detail, this crisp and elegant bias-cut one shoulder gown might just need to be at the top of your own 'must-try' wedding dress list.
For more information on Matthew Christopher's acclaimed wedding dresses, and to locate the fine bridal boutiques where these gowns are available, please visit matthewchristopher.com 
More posts you might enjoy:



Wear it With section contains links to my affiliated retail partners.