Wedding Dress of the Day: Marie-Hélène by Sarah Houston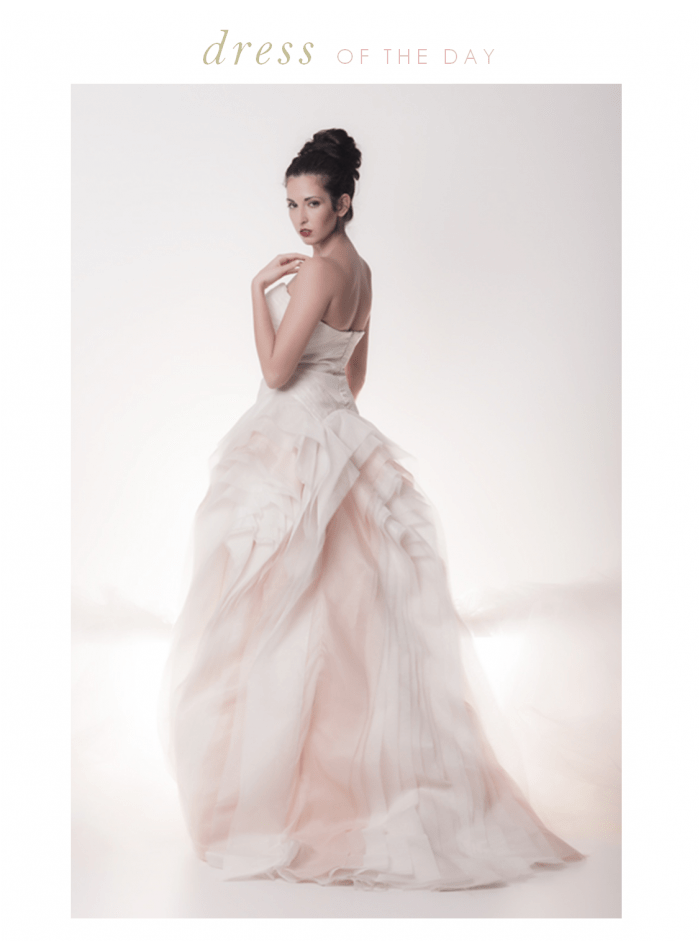 Wedding Dress of the Day: Marie-Hélène by Sarah Houston
I learned about Toronto bridal designer, Sarah Houston this fall and I have been wanting to feature her Collection ever since. Her gorgeous blush Marie Hélène is my choice for the dress of the day, but I feel compelled to show you several selections from her line, because each one is so elegant and unique, and will speak personally to each bride who chooses them.
It's apparent from her collections, that Sarah's work is vintage-inspired but also deeply rooted in classic dressmaking, with the modern addition of texture and very rich fabrics. Brides have likened wearing her dresses to wearing "liquid gold" because of the attention to fit, the exquisite detail; her use of the highest quality silks, chiffons, organzas, satin crepes,  and the silk lining she puts in every dress. As anyone who has tried on wedding dresses knows, the feel and weight can be almost as important as the look - even the sound of layers softly rustling can be the deciding factor in finding your perfect dress!
Please take a look at Sarah Houston's Spring 2013 Collection, and gaze at more wonders like these. Her dresses are available in her beautiful Toronto boutique, or you can request a list for the US and International locations. Your own "liquid gold" dress waits!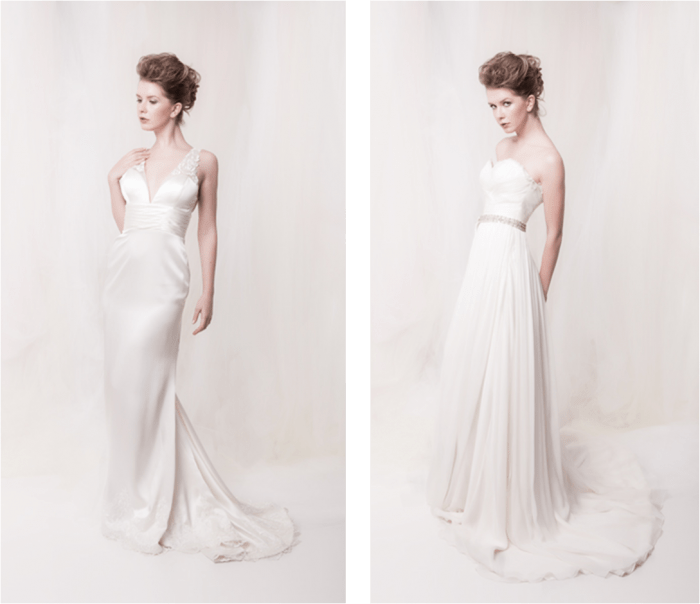 Mystere and Tyme by Sarah Houston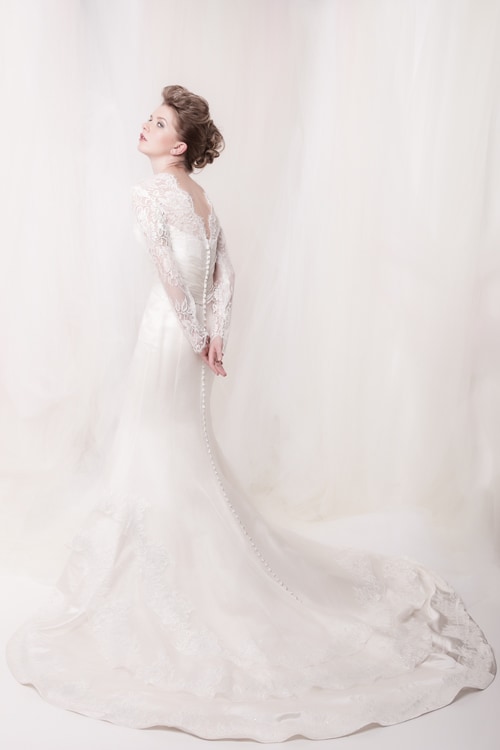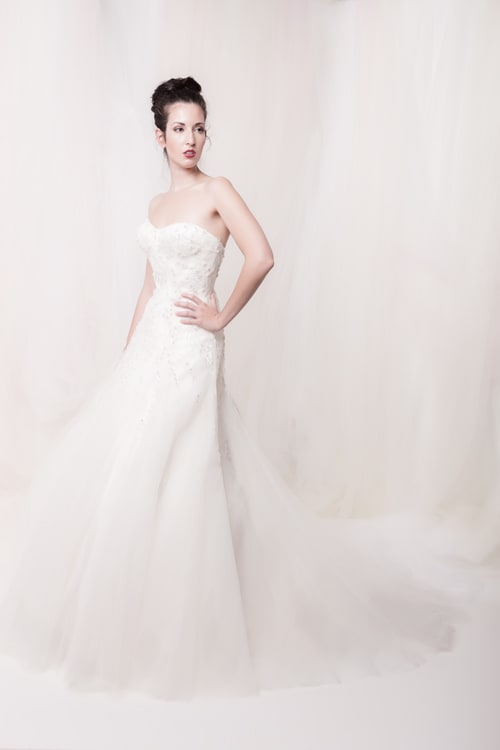 Lucerne by Sarah Houston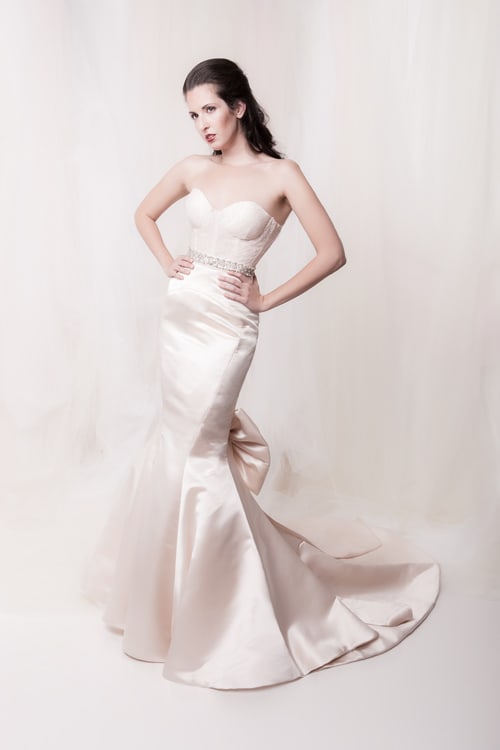 Pastelle by Sarah Houston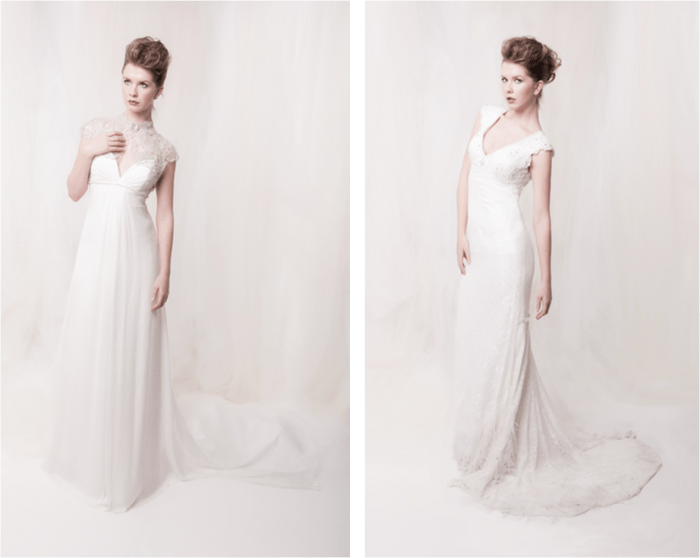 Whisper with Jacket  and Kyle by Sarah Houston