Are you looking for an outfit to wear to your next wedding? Do you struggle with which dress or suit is appropriate for the wedding you're attending? Well, this site has hundreds of wedding guest outfits and ideas for what to wear to a wedding! This page is here to help you find your way to the perfect wedding attire for your next event!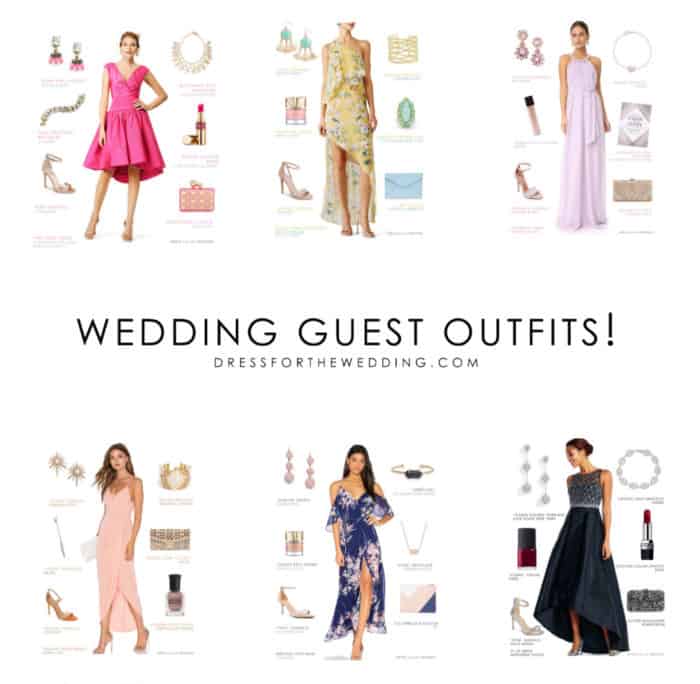 See these outfits: Pink Dress | Yellow Floral Dress | Lavender Maxi Dress | Peach Dress | Navy Floral Cold Shoulder Maxi Dress | Hi Low Ballgown for a Wedding Guest
Wedding Guest Outfits
This site, Dress for the Wedding, was designed to help you navigate wedding dress codes. Not only do I give you wedding outfit ideas, but I'll also show you the accessories to match, and help you find the perfect dress, suit, pants, skirt or outfit for the next wedding you're attending! Each post is linked to the sources of the dresses and accessories within the outfit so that you can shop for the complete look.
How To Find Ideas for What to Wear to a Wedding
There are so many ways to get wedding outfit ideas! Here are the ways we've organized our posts by color, dress code, style, time of day, your role in the wedding, and seasons! If you're unsure of what to wear to the wedding itself, first read our guide to wedding dress codes - our wedding guest attire guidelines! Then use the links below to get ideas!
Wedding Guest Outfit Ideas by Dress Color
Pink | Red | Yellow | Green | Blue | Purple | Floral | Purple | Burgundy | Silver | Gold
Some of our Favorite Looks for Wedding Guest Outfits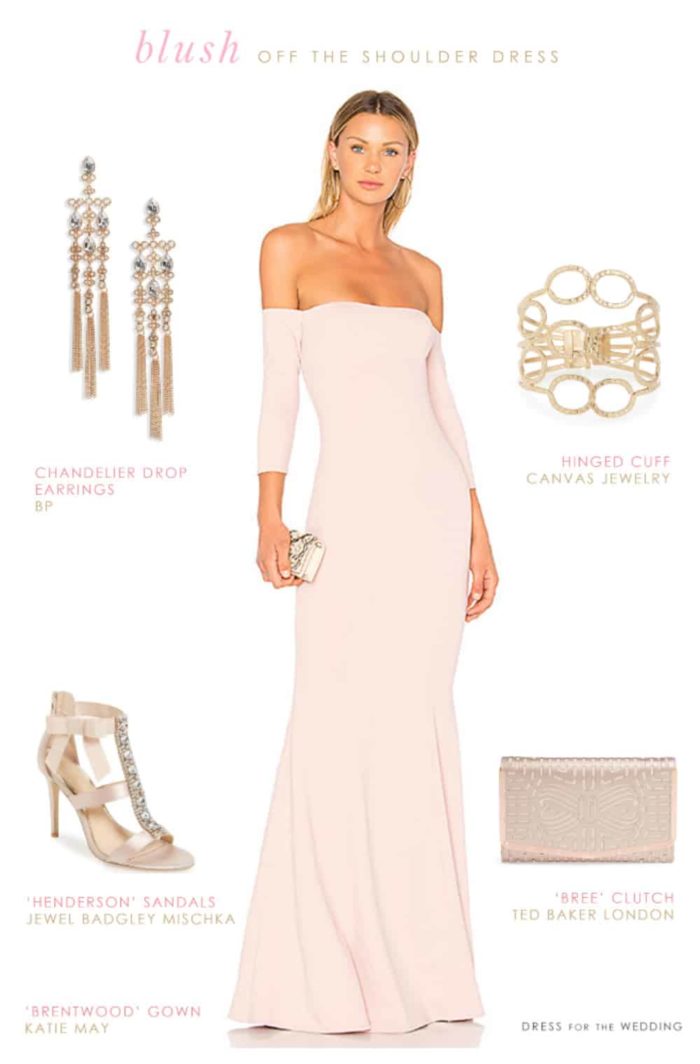 Pink Guest Outfit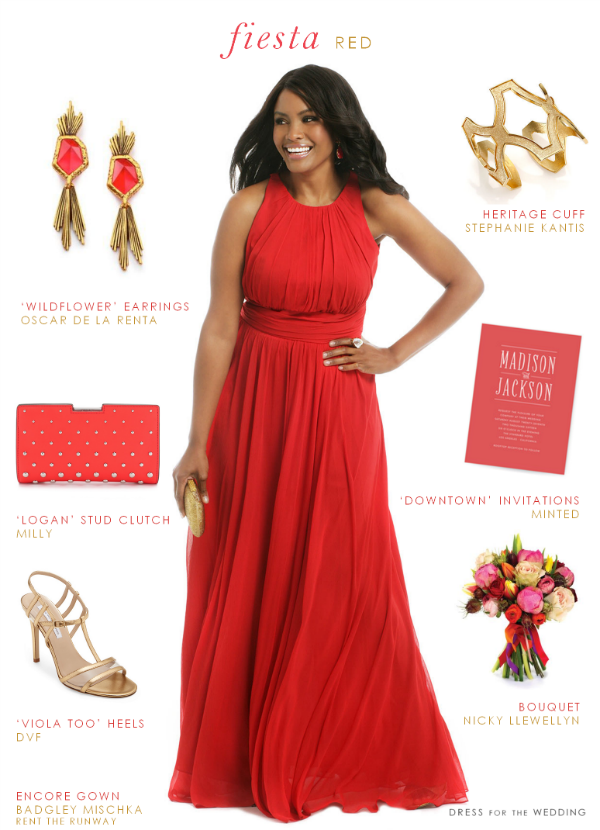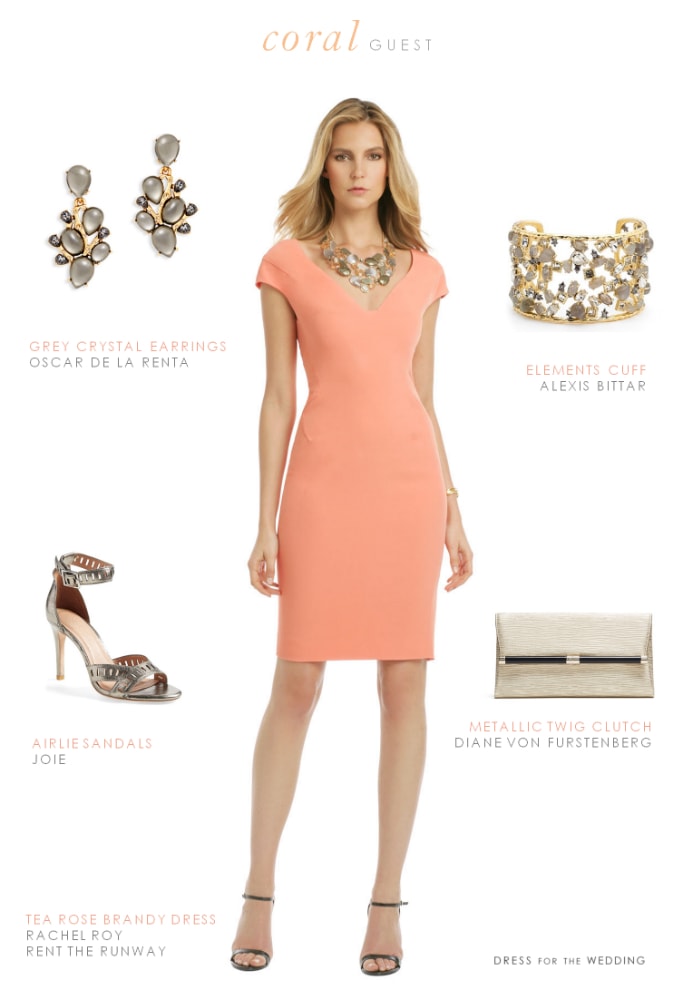 Shop for Wedding Guest Attire by Price Color, Formality or Season
Dresses:
Red Pink Coral Yellow Green Light Blue
Dark Blue Purple Floral Black Gray Gold
Casual or Dressy Casual | Semi-Formal | Formal Gowns | Maxi Dresses | The Wedding Guest Dress Shop
Under $150 Under $100 Under $50
Wedding Guest Outfits by Dress Code or Wedding Formality
Beach | Black Tie | Casual Wedding | Cocktail | Daytime Wedding | Dressy Casual | Formal Wedding | Semi-Formal | White Tie
Wedding Outfits by Wedding Role
Wedding Outfits by Season
Wedding Dress Code By Time of Day
If you have a wedding that really has you stumped, please write a note to us on Instagram, Facebook, or Twitter, and we'll try to help you with your wedding dress code conundrum!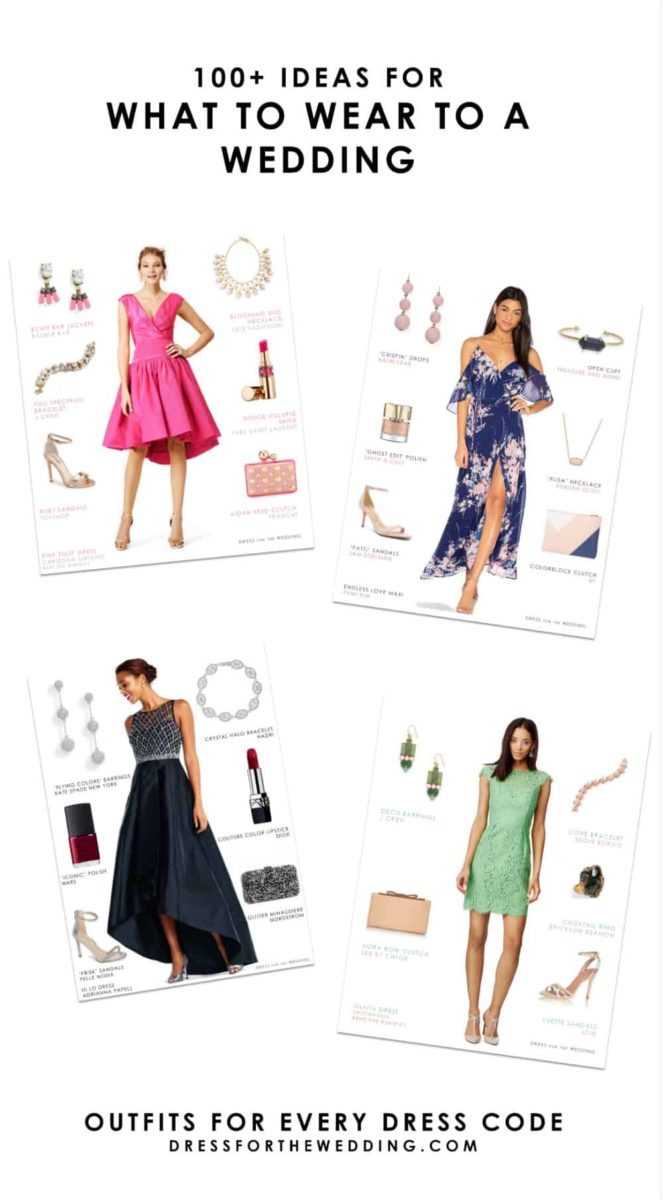 Want to find these outfits? Here are the orginal posts: Pink Cocktail Dress featured in What to Wear to A Spring Wedding | Blue Floral Cold Shoulder Dress | Hi Low Formal Gown for a Wedding | Mint Green Lace Dress