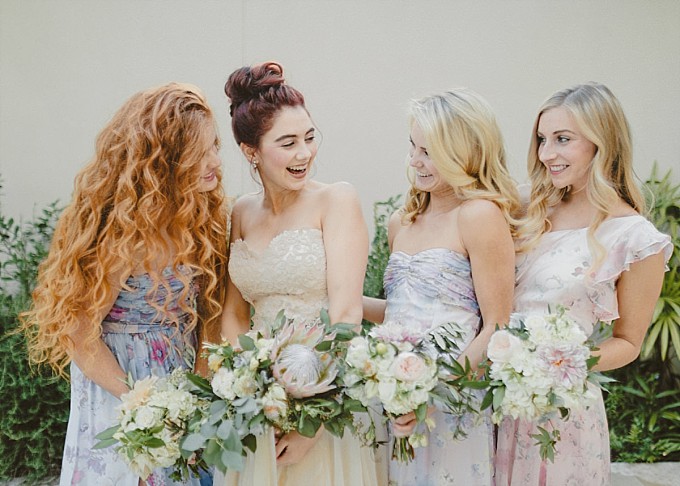 Some of the most cherished moments of a wedding can happen before the ceremony and reception even begin. Getting ready with your best friends, having a first look with your spouse-to-be, and putting on the pieces that will define your wedding day style, are all elements that make up beautiful wedding day memories.
For that reason, we are delighted fans of the romantic garden prints and soft textures of the Plum Pretty Sugar Collection, especially because they make for such defining looks during these some of these treasured times. Their signature bridesmaid robe sets and the beautiful designs of the PPS Couture bridesmaid dresses offer an ethereal style for the entire bridal party and double as wear-again keepsakes of the day. This delightful styled shoot captured by fine wedding photographer Kelly Sauer and styled by Elizabeth Anne Designs and Coastal Bride for Aisle Society, displays all the charming details of these pieces, along with the camaraderie, fun, and anticipation of a beautiful and romantic wedding day!  After taking in this stunning wedding inspiration, leave a comment on this post to be entered to win a Plum Pretty Sugar robe and romper set in our giveaway! Thanks to all who entered the giveaway it is now closed! Winner to be announced tomorrow at 10 am!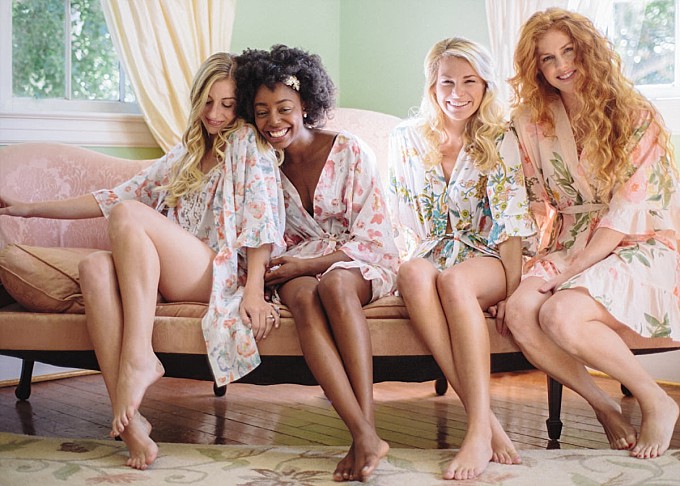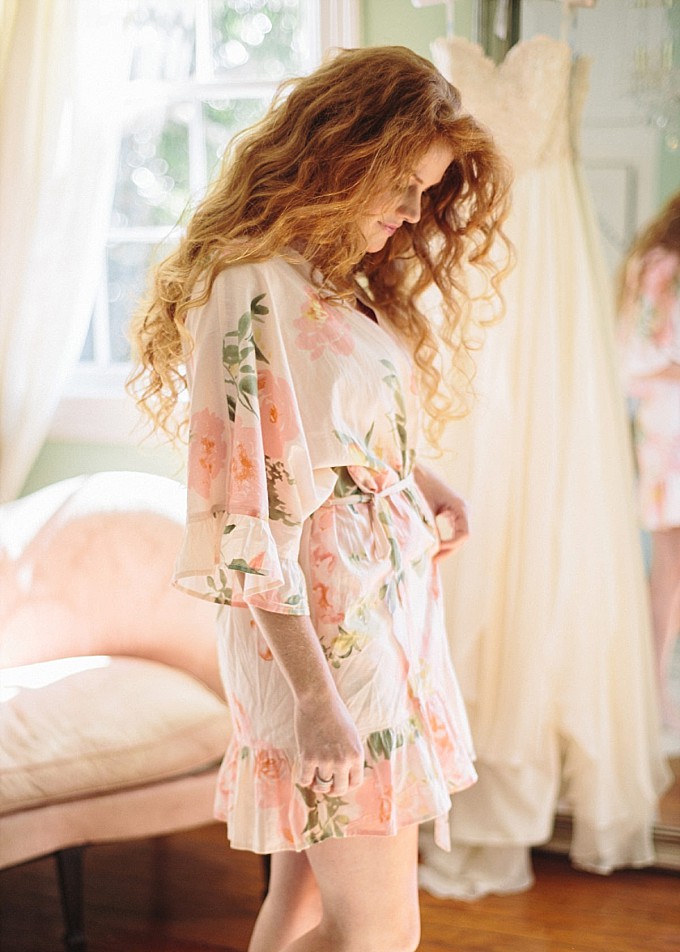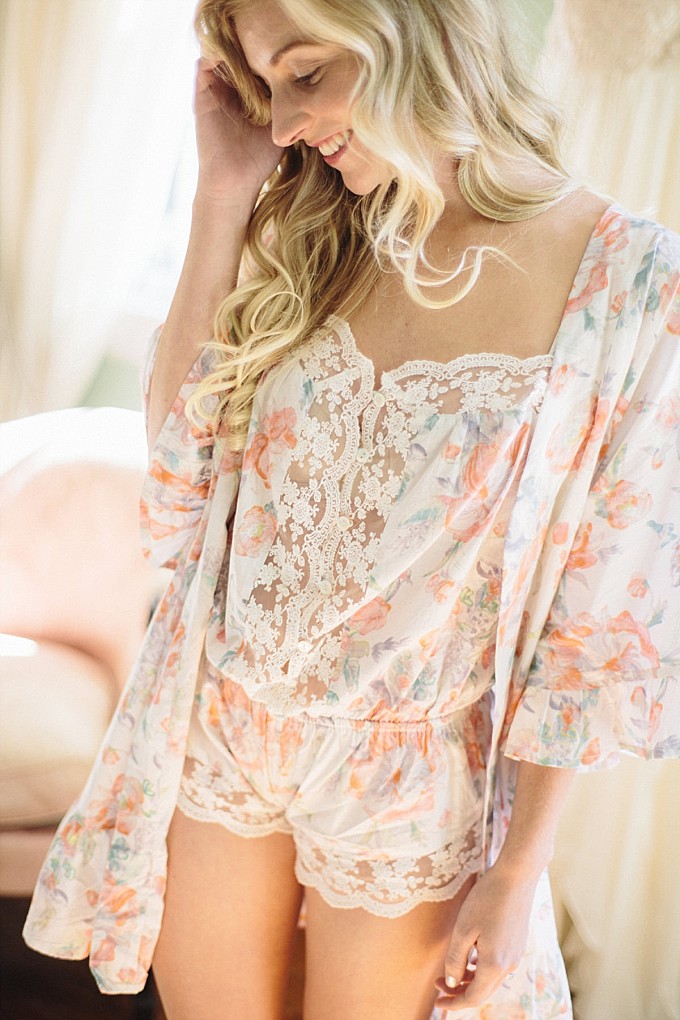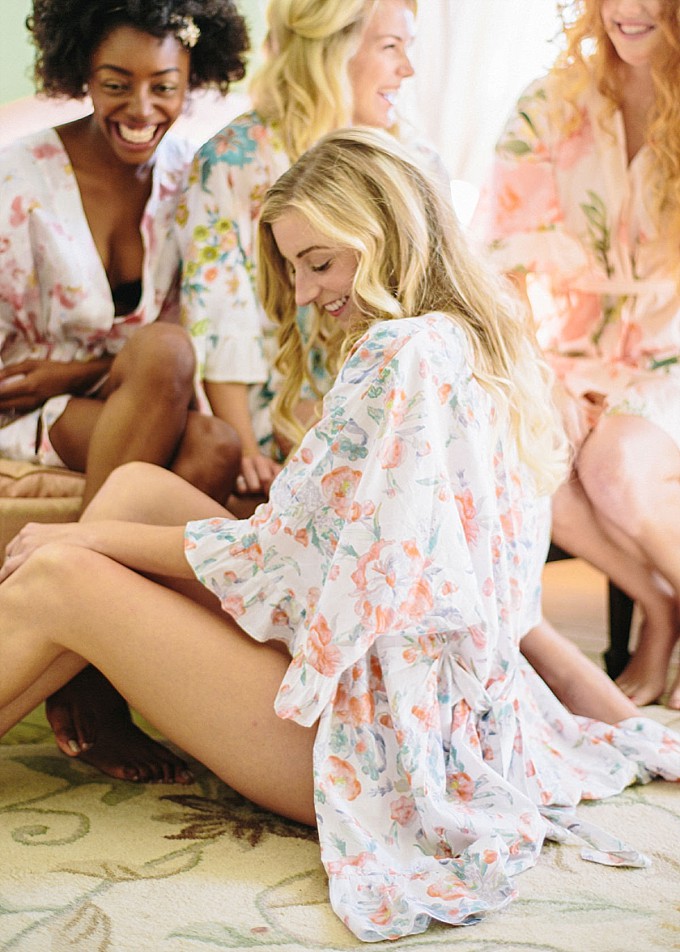 Having a cheerful space to gather with your wedding party to get ready is a such a wonderful luxury have on a wedding day. This sun-filled room at Legare Waring House in Charleston is the perfect setting for starting the day in a laid-back way. Gifting your bridesmaids these elegant Plum Pretty Sugar robes and rompers is not only a beautiful expression of friendship, but a way to keep everyone perfectly cozy while getting hair and makeup done, just as was done here by Wedding Hair by Charlotte and Pamela Lesch Makeup.  The robes also just make for instant bridal party cohesion, which looks so lovely in those before-the-wedding photos!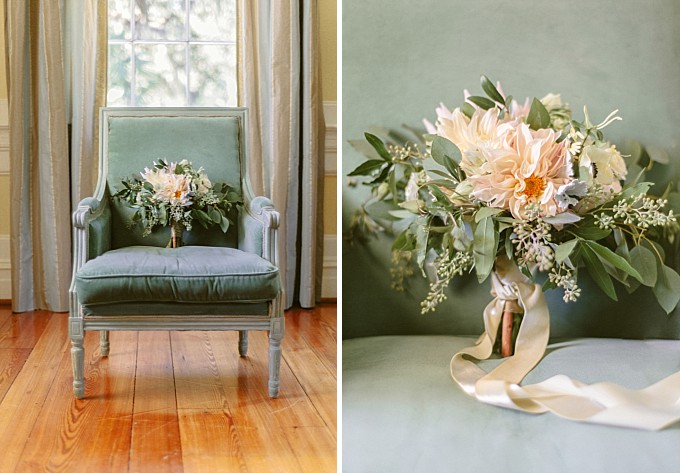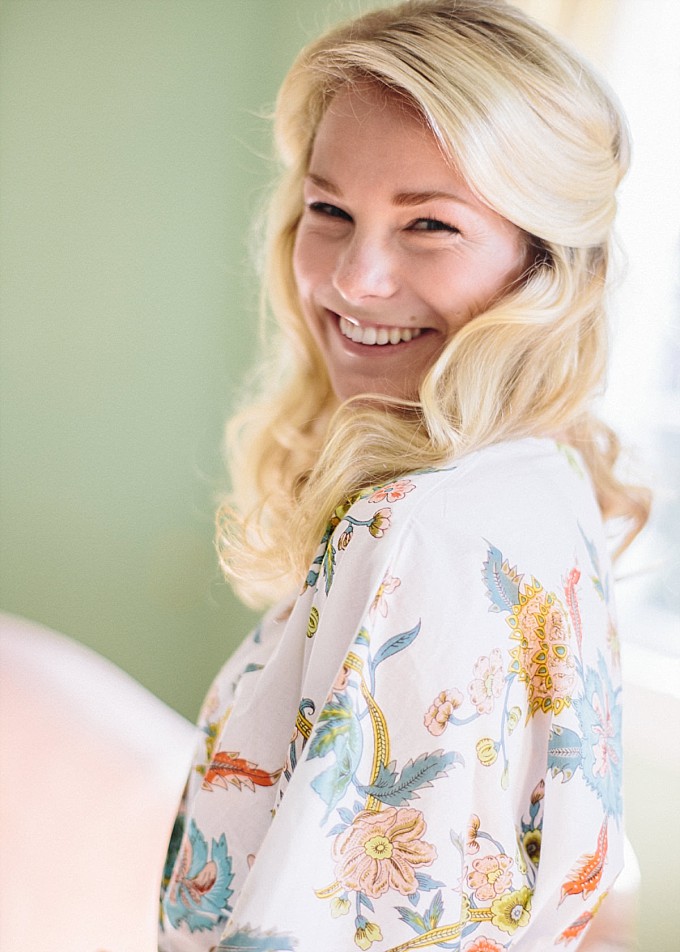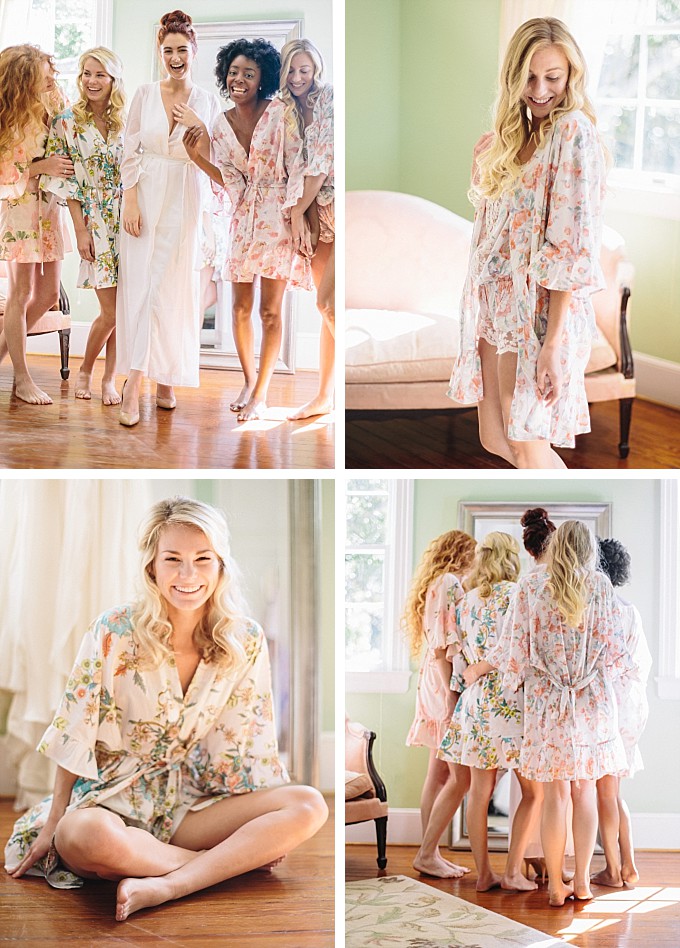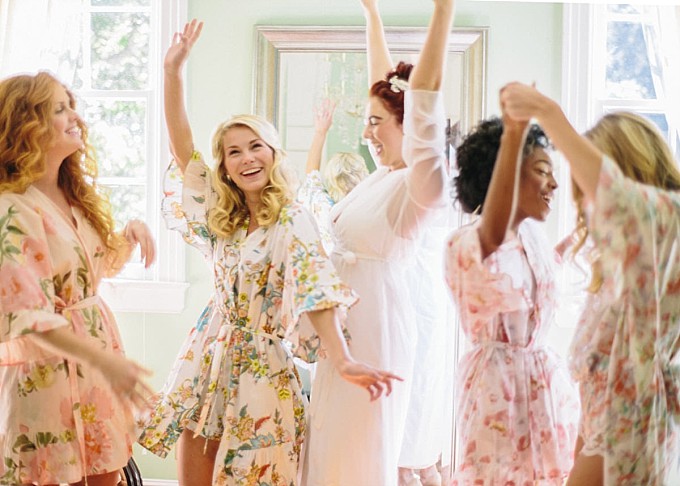 Once everyone is ready, it's time for the big reveal! While everyone loves to see a bride emerge in her gown, it's also fun for the bride to see her bridesmaids get all dressed up too! These PPS Couture Bridesmaid dresses are full of the sort of elements that any bridal party would be thrilled to wear, made of whisper-soft silk chiffon with romantic hand-draped details, and available in four different--but easy to mix-and-match--floral prints. The organic patterns on the gowns are perfectly accented by nature-inspired hair accessories from Brides and Hairpins.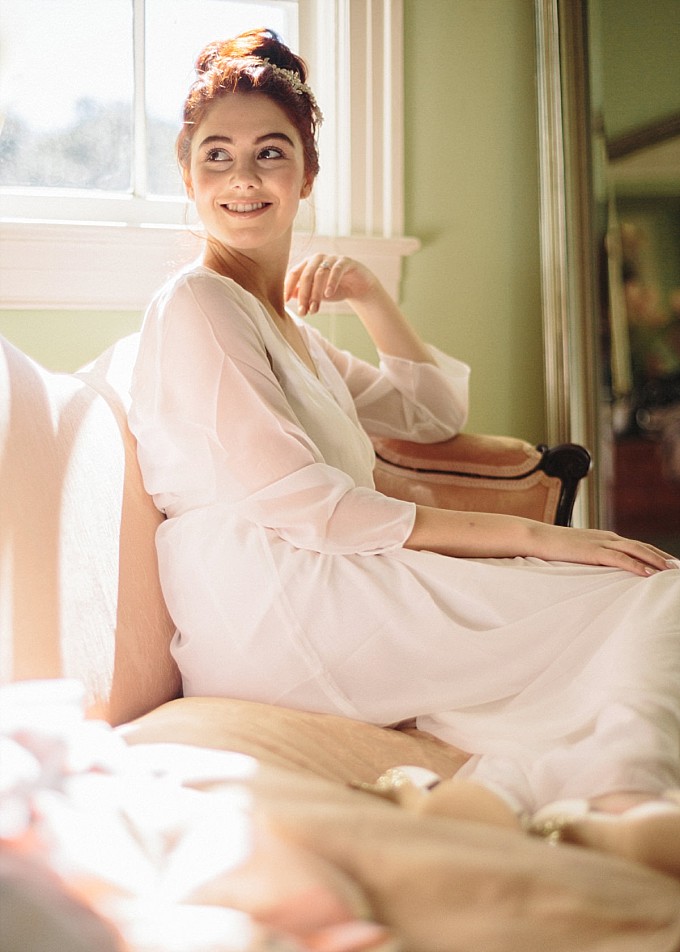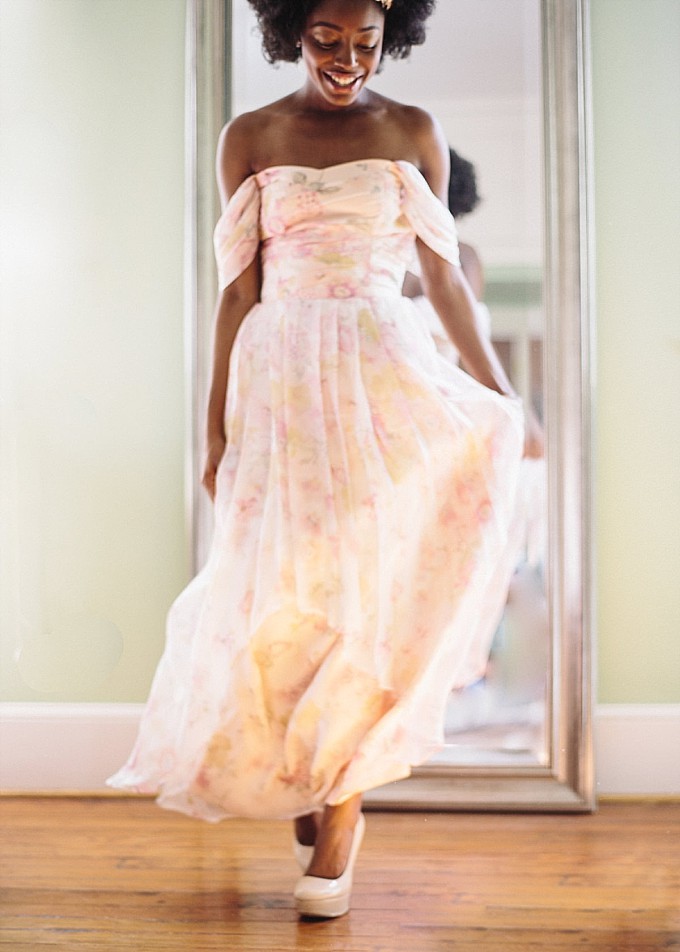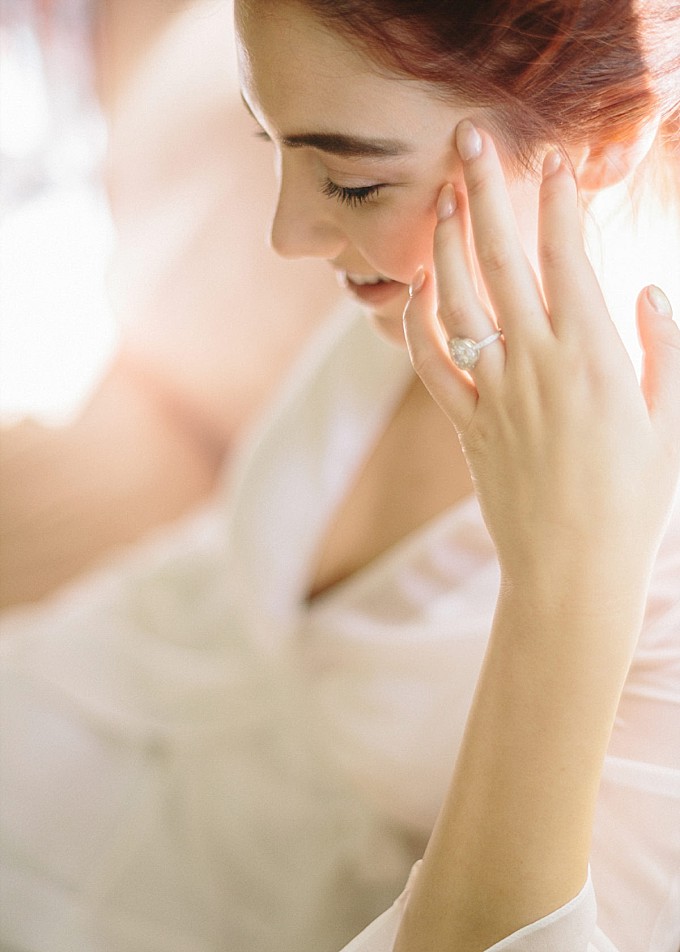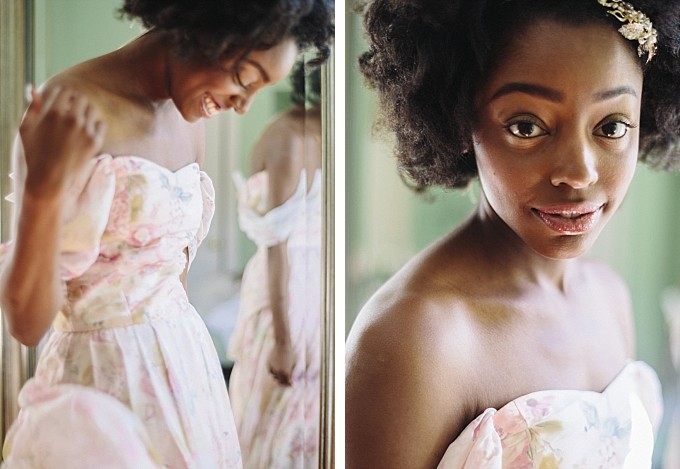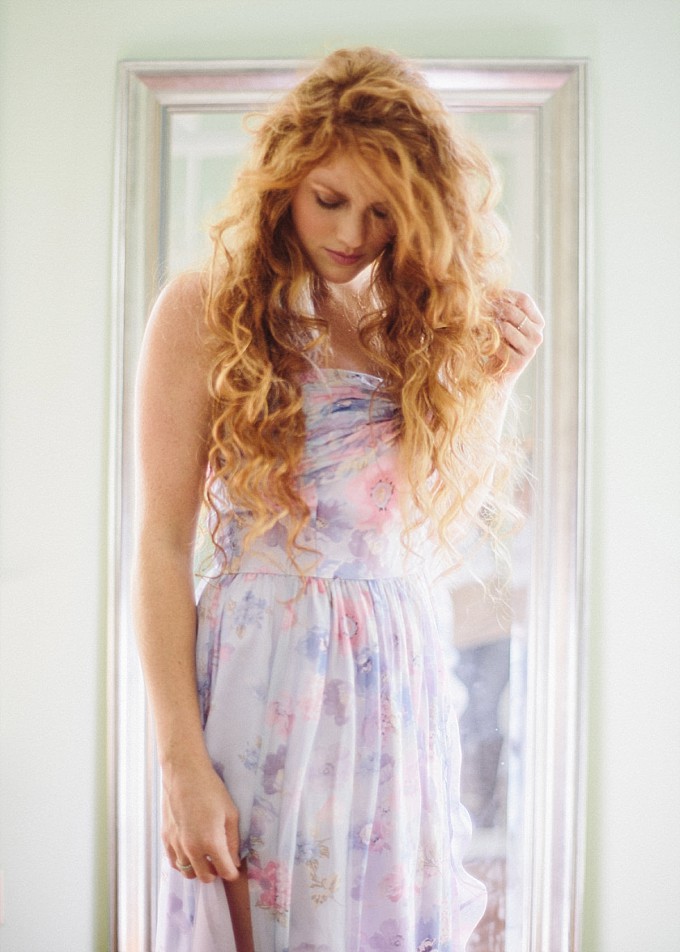 Then it's time for the bride herself to get ready, wearing a stunning gown by Modern Trousseau, accessories from Kate Spade, and jewelry by Susie Saltzman.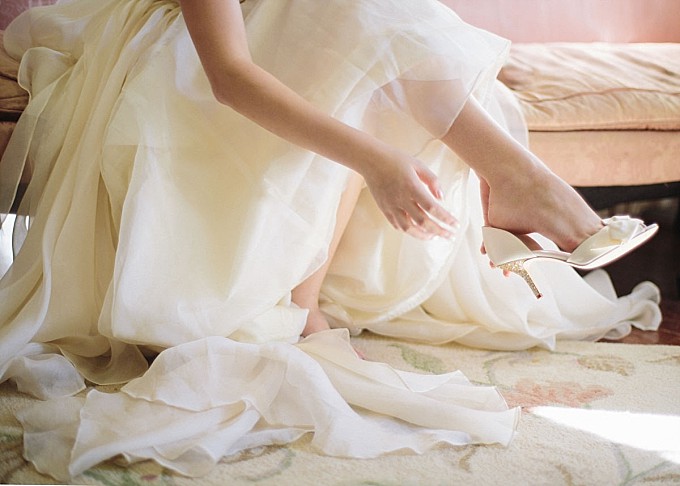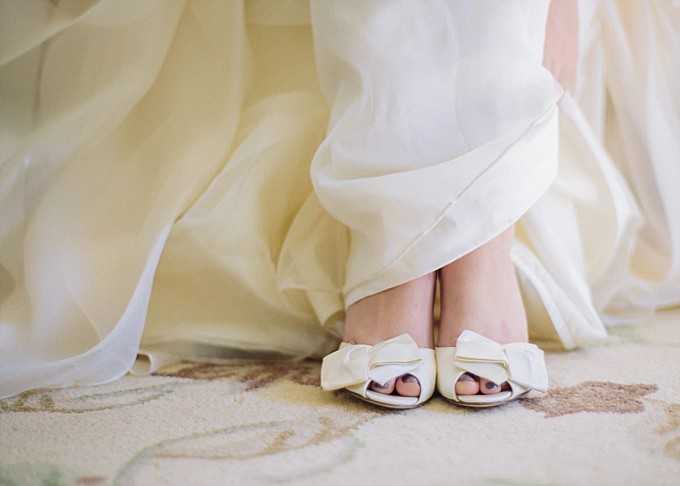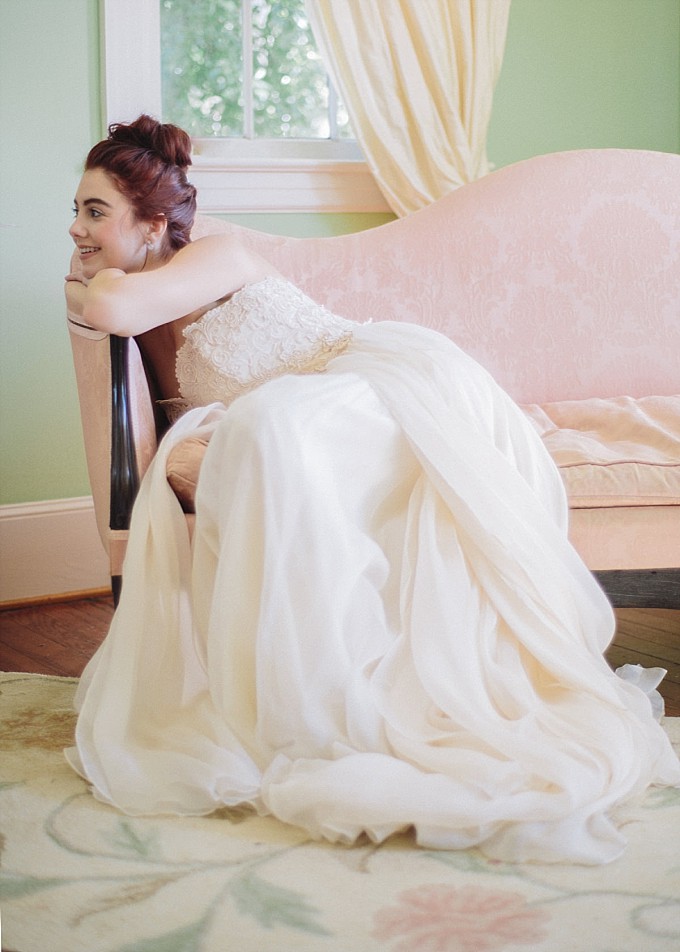 The next moment of this exciting day is capturing a first look with the groom, who is wearing a classic tuxedo from Berlin's Clothing. Elegantly attired and seeing each other for a first glimpse in a stately setting, our couple makes such a beautiful pair!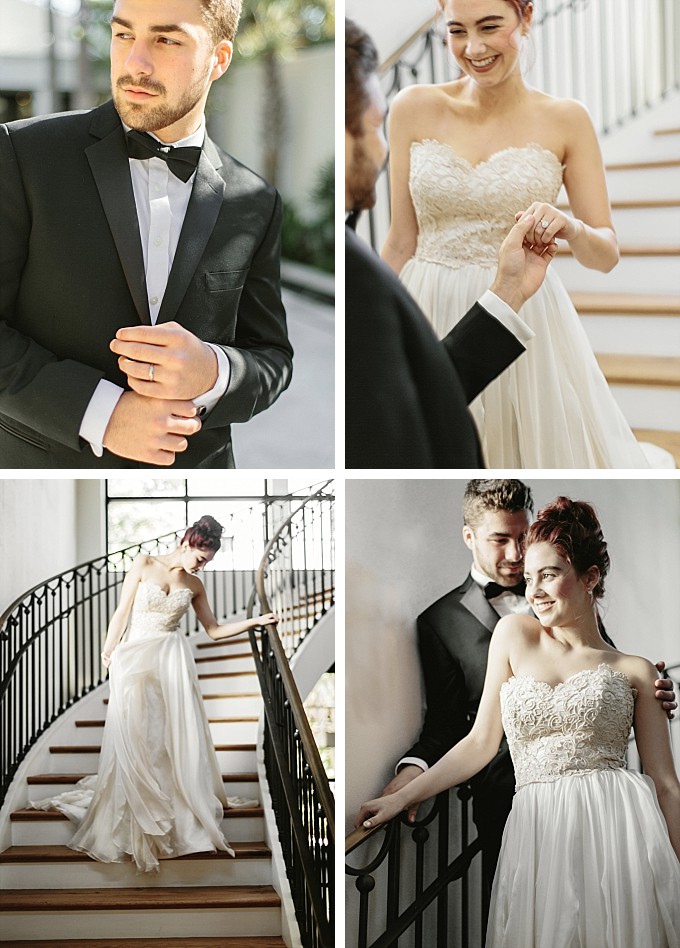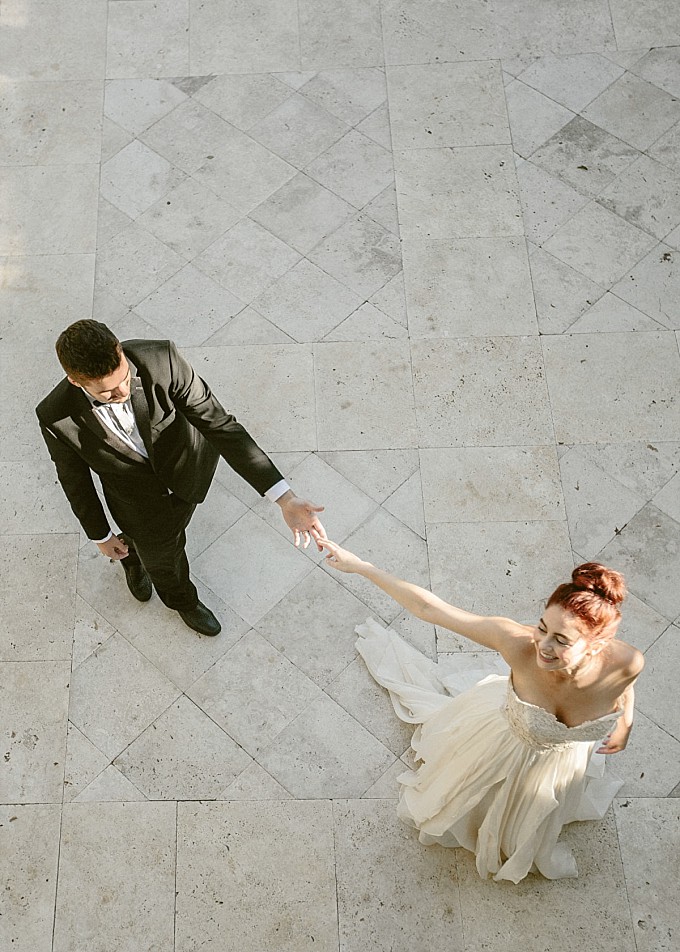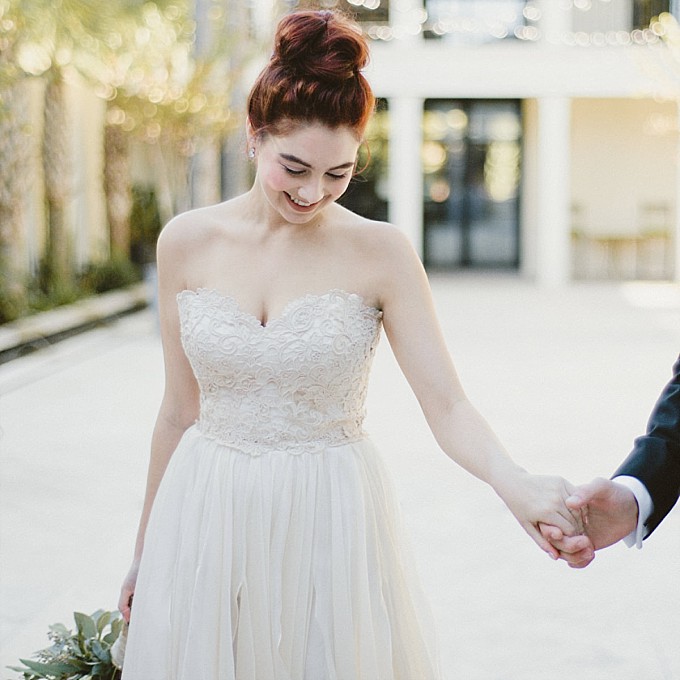 As our bride rejoins the bridal party, you'll see how nicely the natural elements of the bouquets created by SYG Designs pick up on the soft, floral details of the PPS Couture gowns. These dresses fit the romantic feel of this wedding, and it's also so easy to imagine wearing one of these delicate gowns again to another event.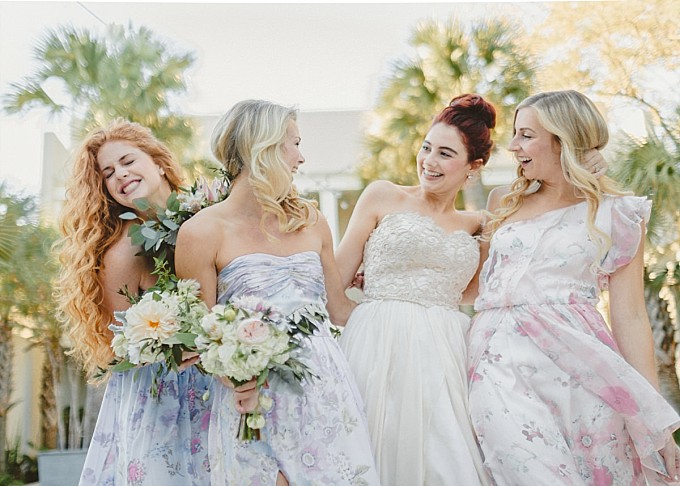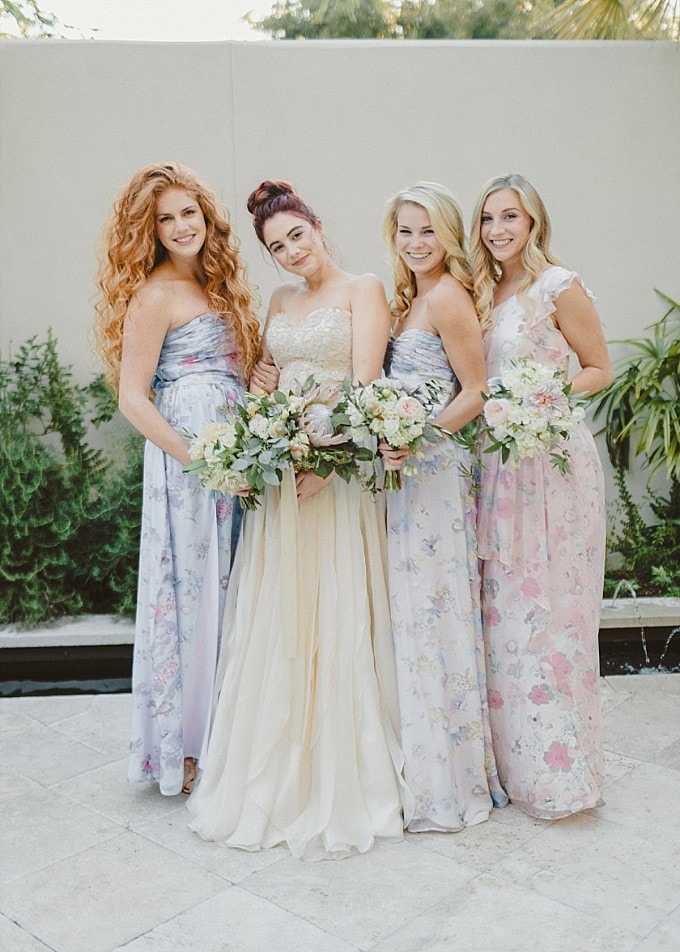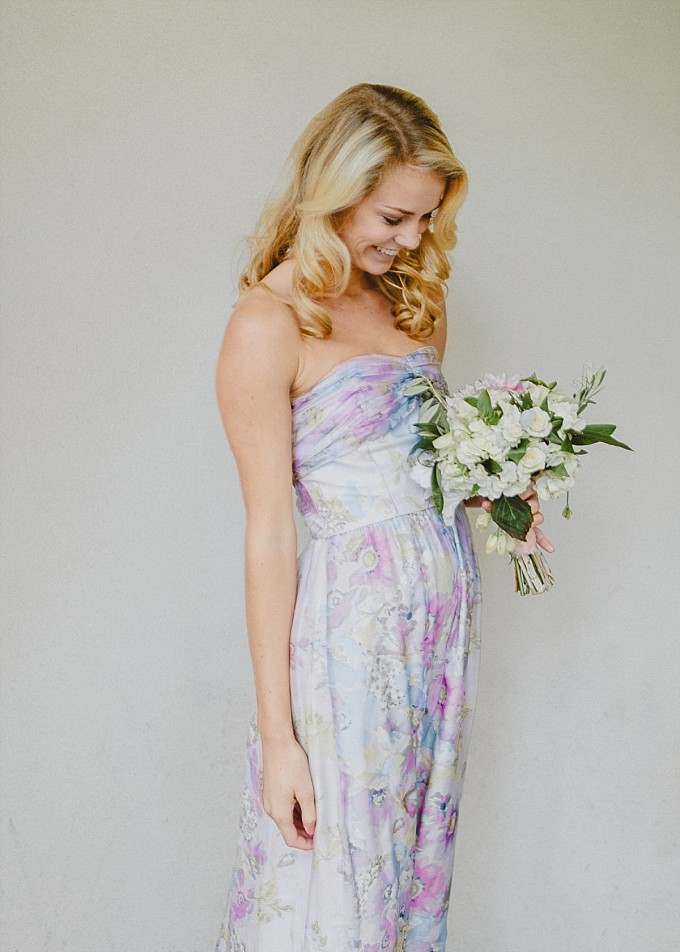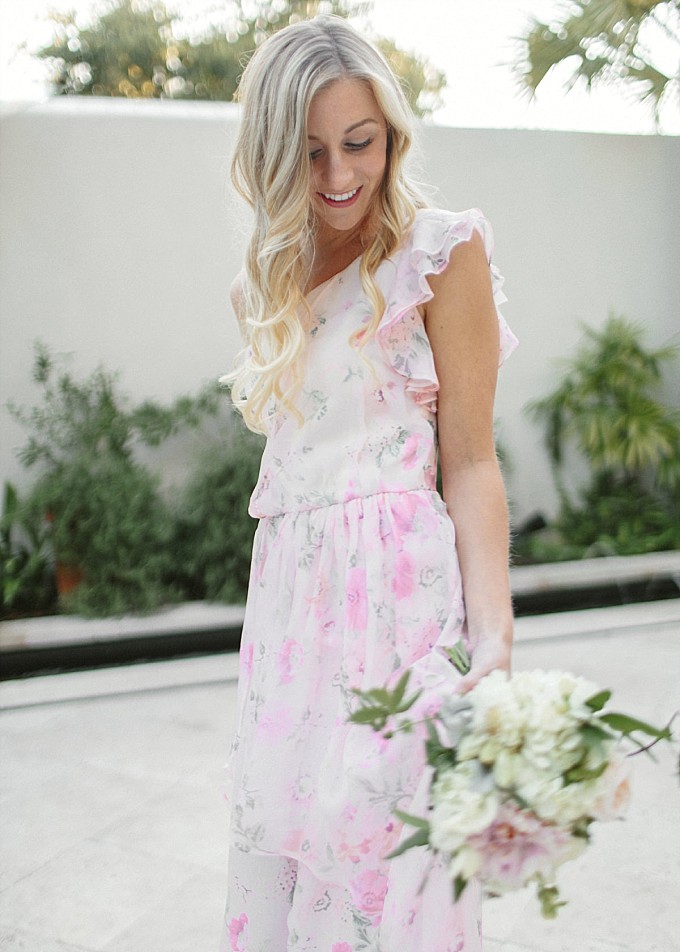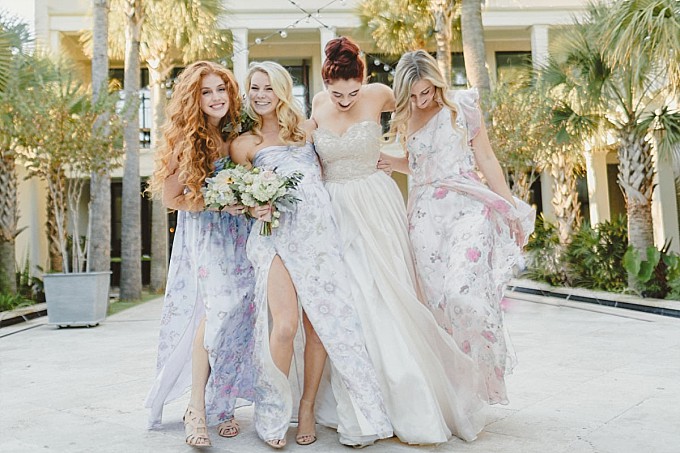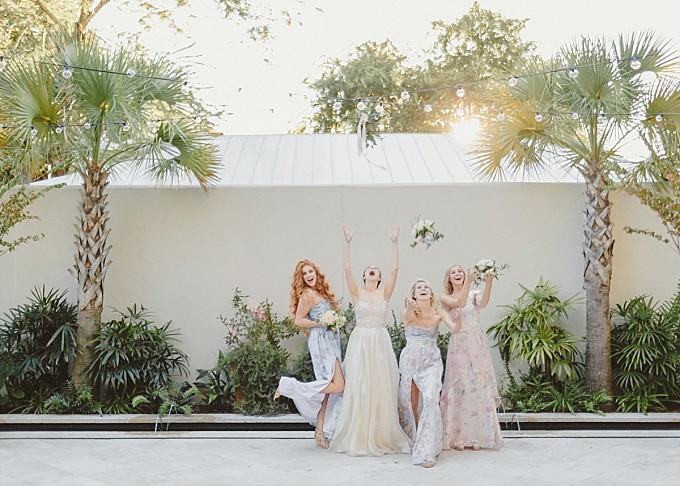 After a beautiful gathering to celebrate at Cannon Green, it's time for a few bridal portraits and taking time to reflect on the special day.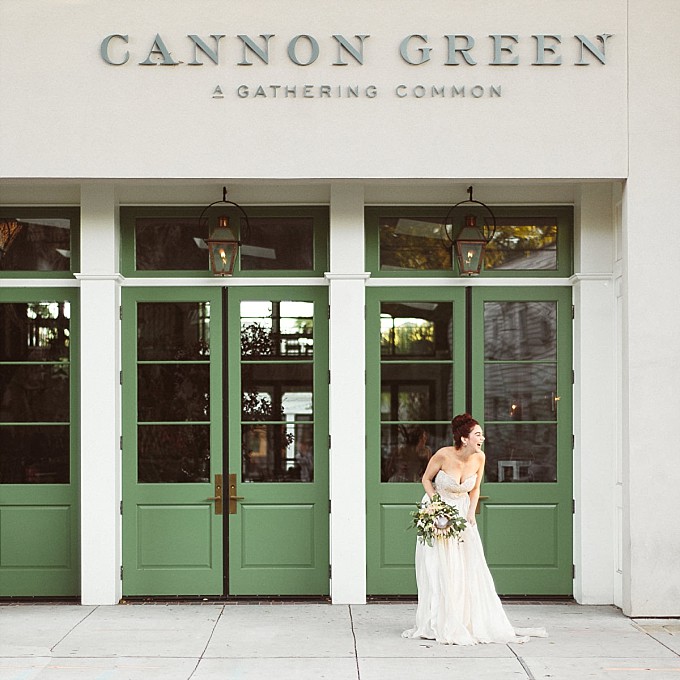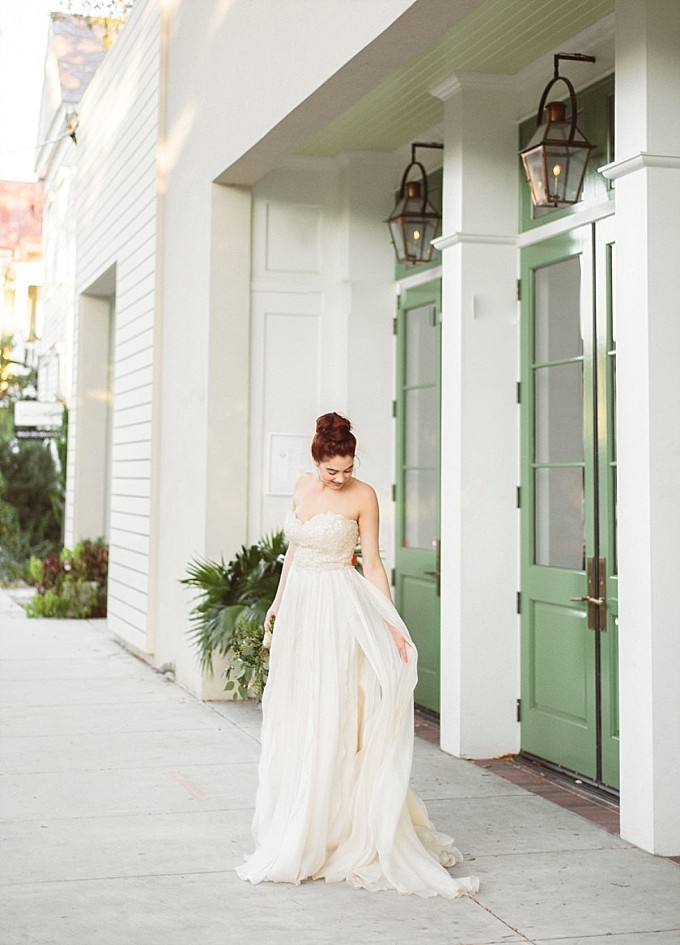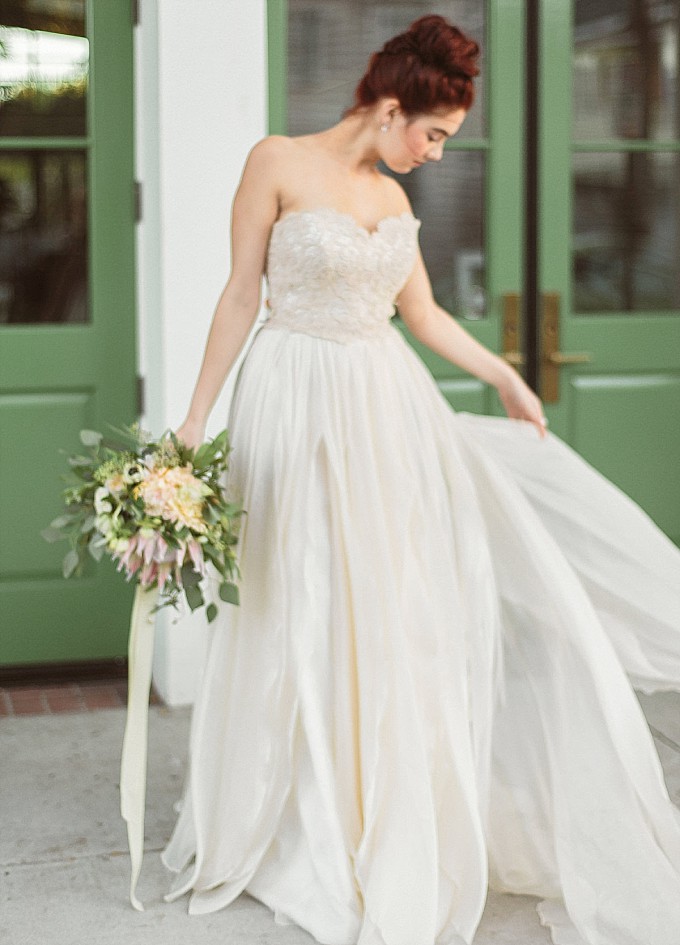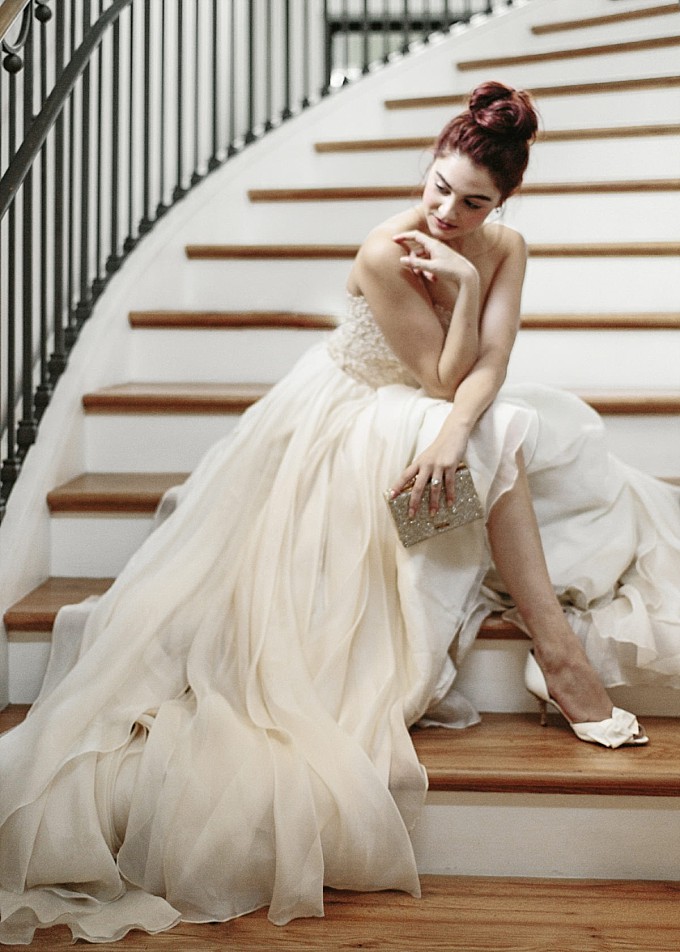 To get these romantic styles for your own bridal party, please visit Plum Pretty Sugar. We've also selected a few Plum Pretty Sugar pieces for purchase in our shop section below. And, before you go, please don't forget to enter our giveaway to win a honeymoon set!
Giveaway details:
Giveaway is now closed. To enter the giveaway to win a honeymoon set of a robe and romper from Plum Pretty Sugar,  simply leave a comment in the comment box at the bottom of this page, after Shop the Post and Suggested Articles sections. (You may need to view the post first here on a single post page, to do so, use the link here.)
Please log in with an email we can use to contact you in the event that you win, and leave a comment about what you love most about this post or about Plum Pretty Sugar to enter. This giveaway will close Monday, March 21st at 6:00pm EST. The winner will be chosen at random and announced on Tuesday, March 22, in this space of the post by 10:00am EST. Thanks to all who entered the giveaway. Entries are now closed. The winner is entry #6 - Rachael.  Congratulations! Someone will be in touch soon with details of how to claim your prize.

Event Design – Elizabeth Anne Designs and Coastal Bride for Aisle Society | Attire – Plum Pretty Sugar | Photography – Kelly Sauer | Floral – SYG Designs | Venues – Legare Waring House, Cannon Green, ZeroGeorge Street | Hair – Wedding Hair by Charlotte | Makeup – Pamela Lesch Makeup | Gown – Modern Trousseau | Jewelry – Susie Saltzman | Headpieces – Brides and Hairpins | Clutch and Shoes – Kate Spade | Suit – Berlin's Clothing | Models – Taryn Berger, Venita Aspen, Elizabeth Cochran, Molly Rhyne, Natalie Taylor Humphrey, Greg Keys
Shop section uses affiliate links.