The feeling of being hopelessly smitten - it's the feeling you want in a partner, and it's also the feeling you want when finding your perfect bridal gown. That's why we hope you'll be feeling "Lovestruck" when you see the Willowby by Watters Wedding Dresses for Fall 2020.
Commission affiliate links are used to link to selected Willowby dresses at BHLDN in this post. The primary links to the Willowby website are not sponsored or commissionable.
Willowby by Watters Bridal Fall 2020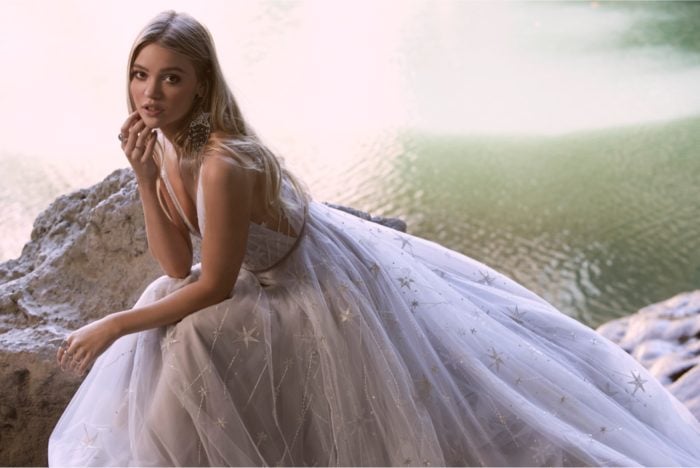 We are pleased to share with you the Willowby by Watters Lovestruck Collection for Fall 2020. The Willowby line from Watters is known for an airy natural bohemian aesthetic with unique touches. In the 2020 Fall "Lovestruck" Collection, the romantic feel of these gowns is inspired by the soul of Austin, TX, and the power of being struck by great love. Trends and signatures of the Willbowy Fall 2020 Willowby collection "embody a free-spirited romance with vintage-inspired laces and feather-light embroideries".
Willowby by Watters Wedding Dress Trends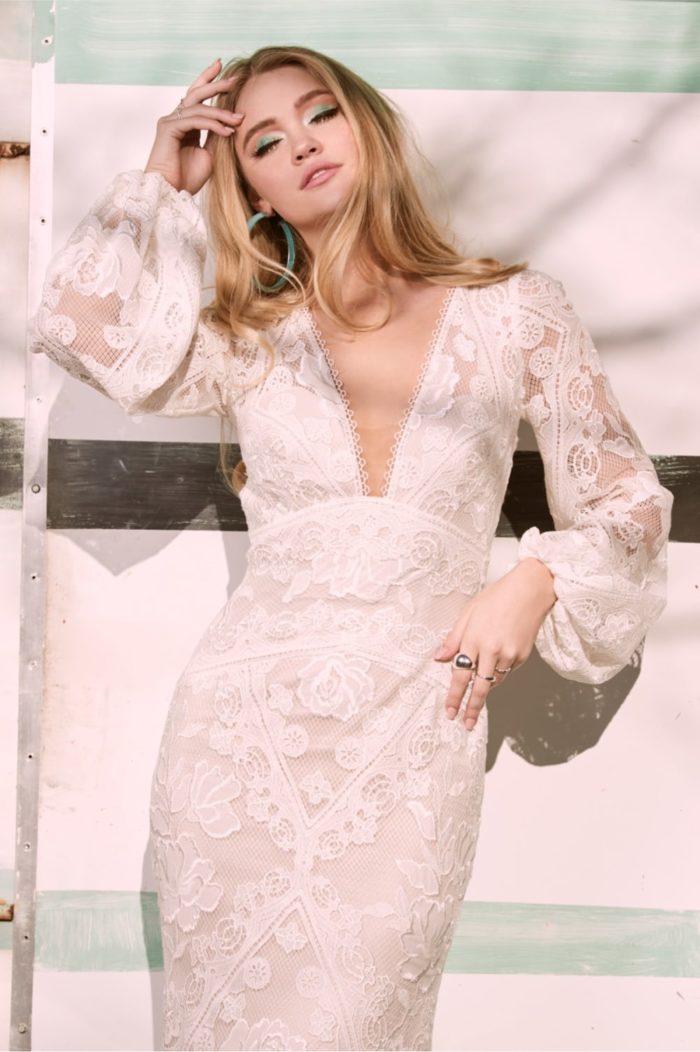 In this collection, there are so many trends to love. Sleeve details with novelty details, cap sleeves, and long-sleeves with volume. The fabrics are also of note; with sheer layers, embroidered beading, and textured laces that have beautiful contrast against neutral base linings.
There are also timeless bridal touches like luster and shimmery details. The backs and necklines catch the gaze with low back details and exaggerated scoop necks. All of these styles add up to what we consider a fresh take on the bohemian look.
Willowby by Watters Wedding Dresses Fall 2020
For more information, including store locations for these gowns, please visit the Willowby by Watters site. All images are the copyright and courtesy of Willowby by Watters.
Sierra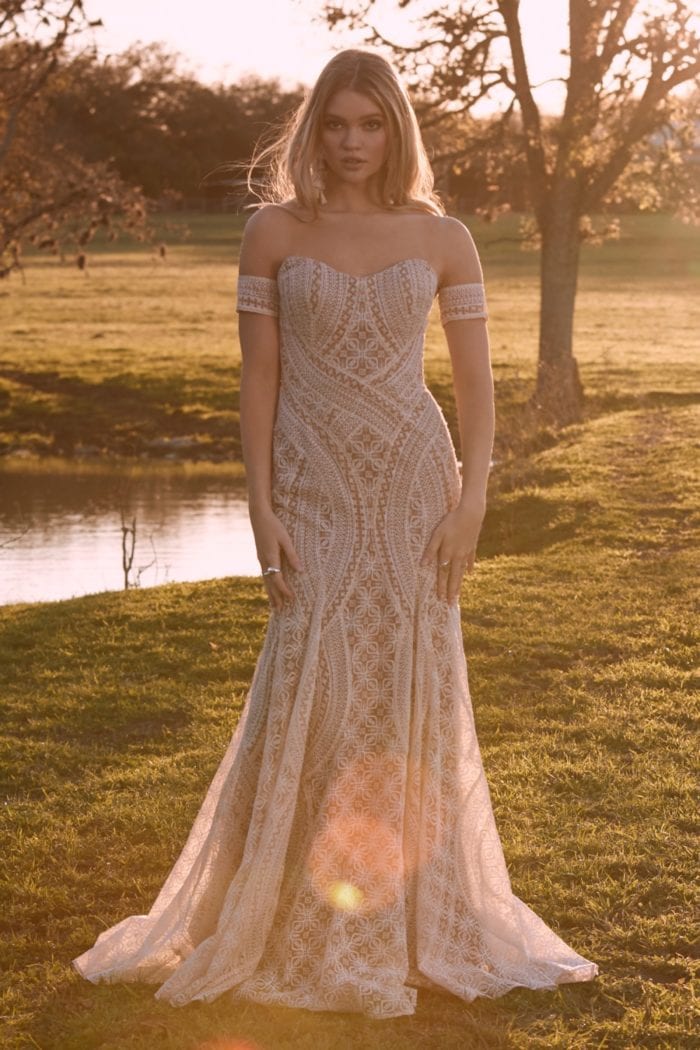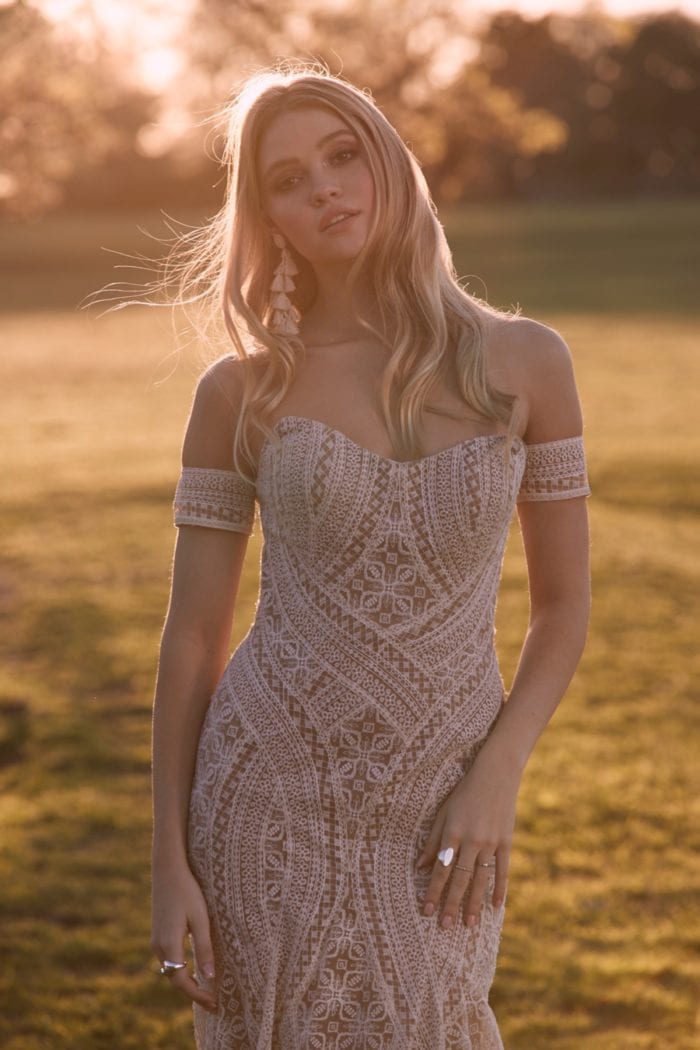 Rosebay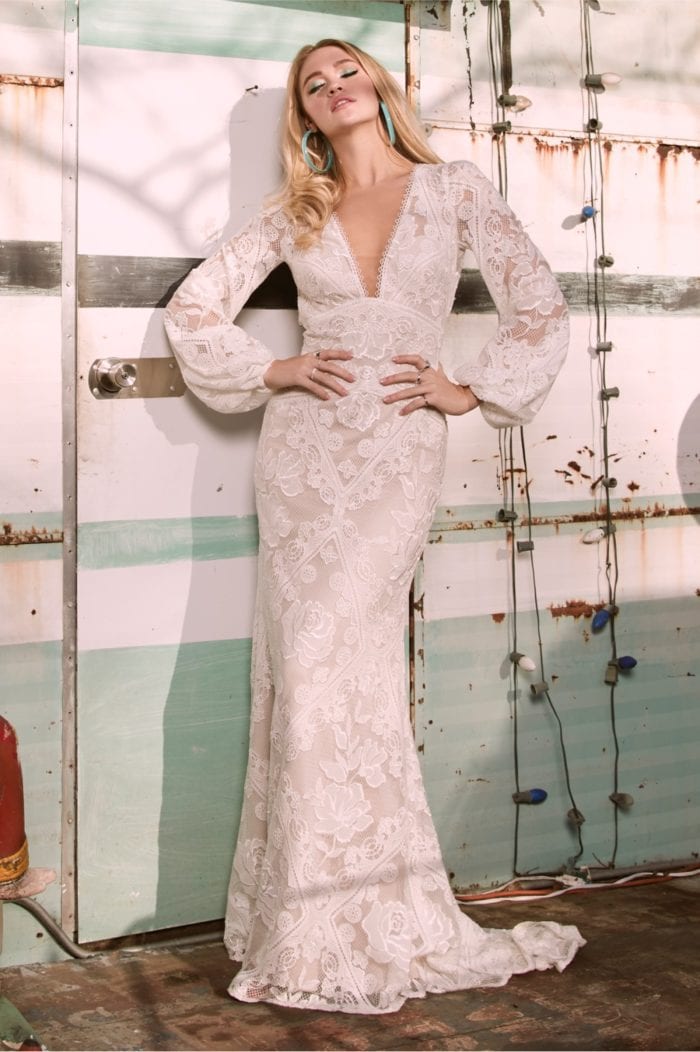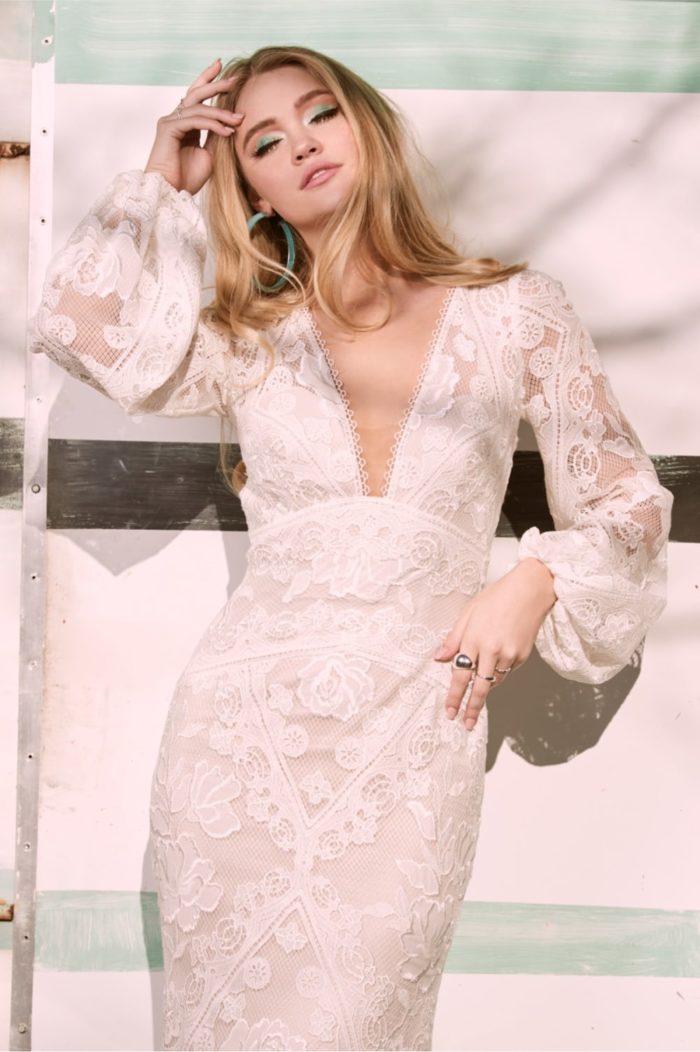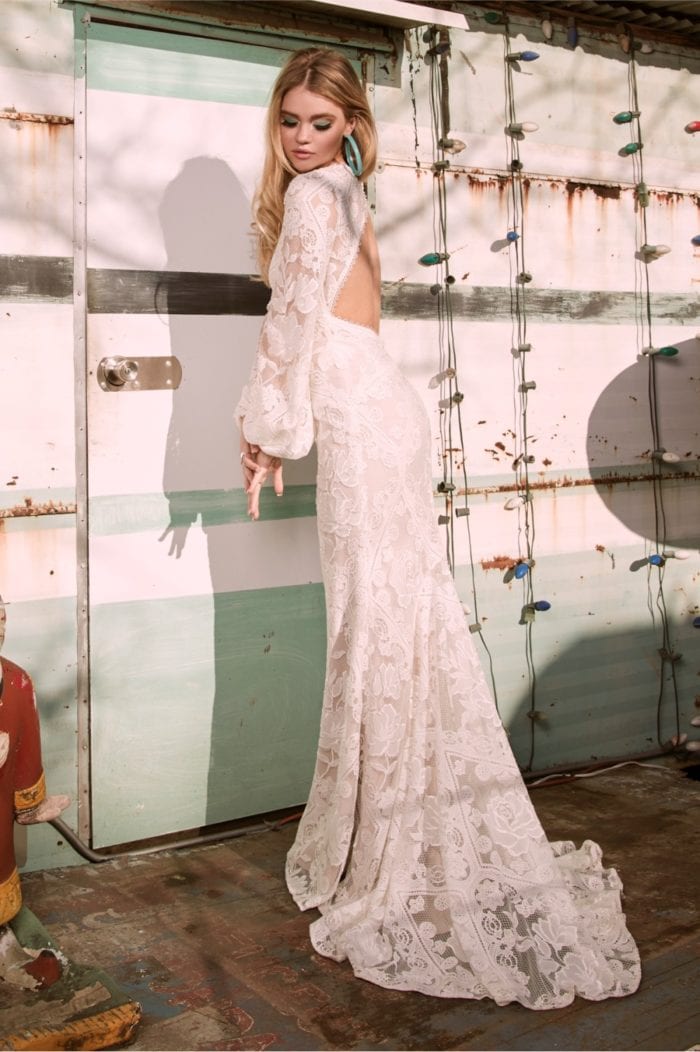 Lenox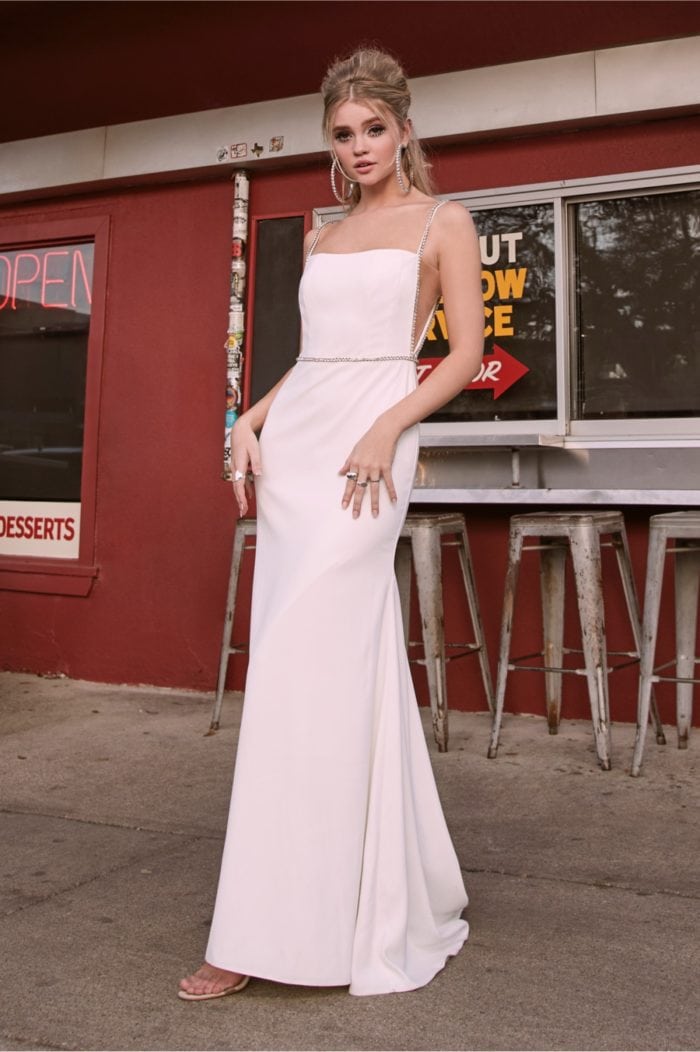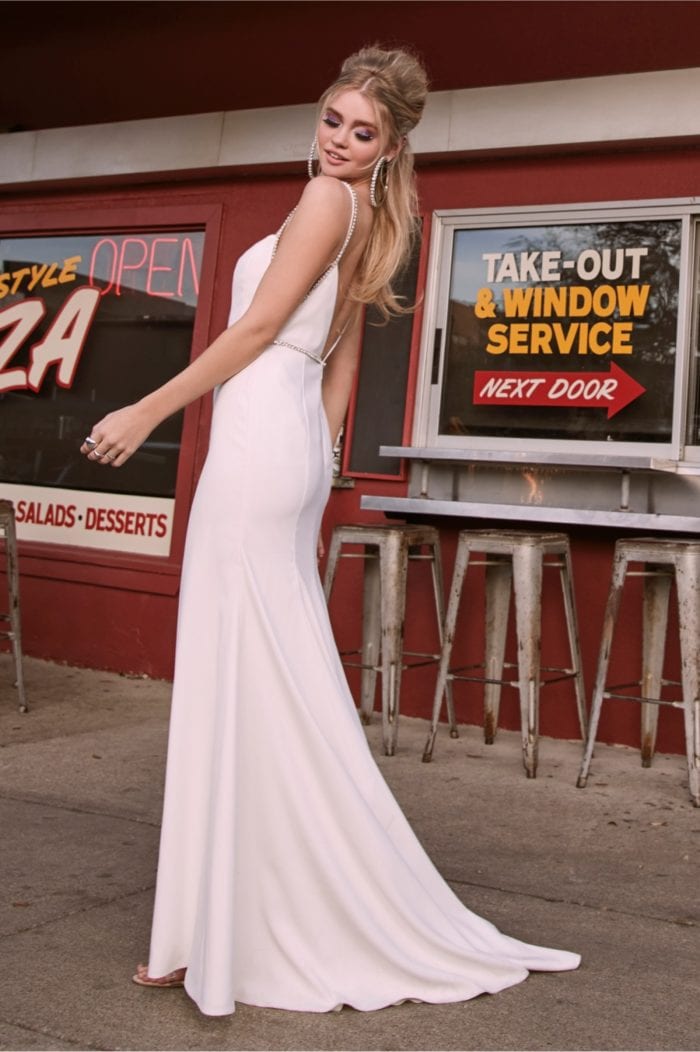 Lenox Gown is available at BHLDN
Stars Align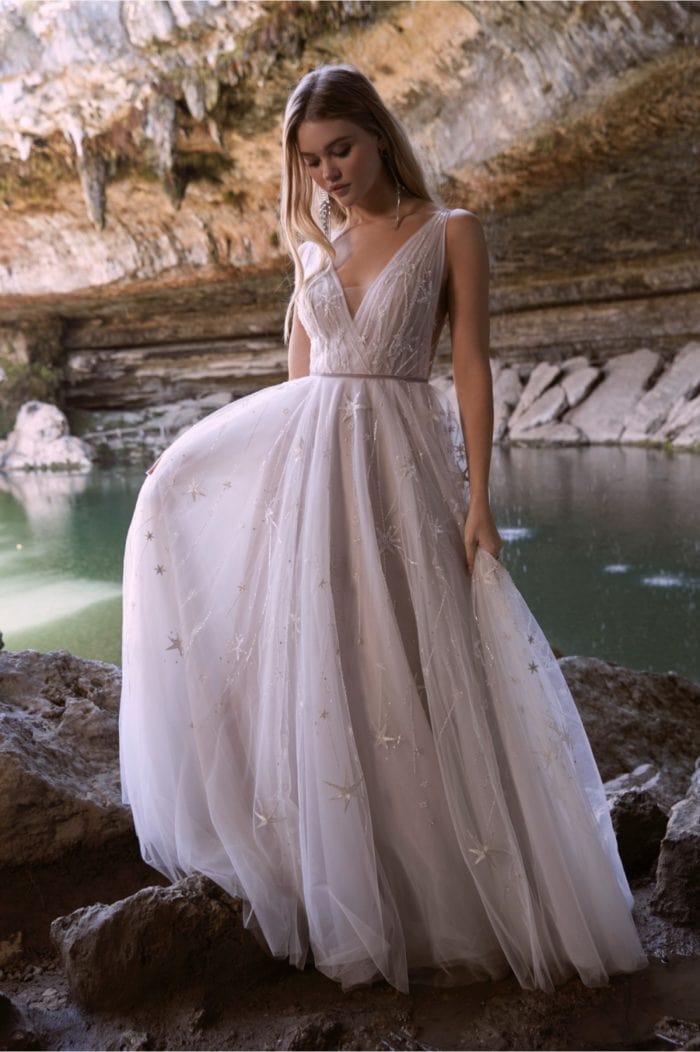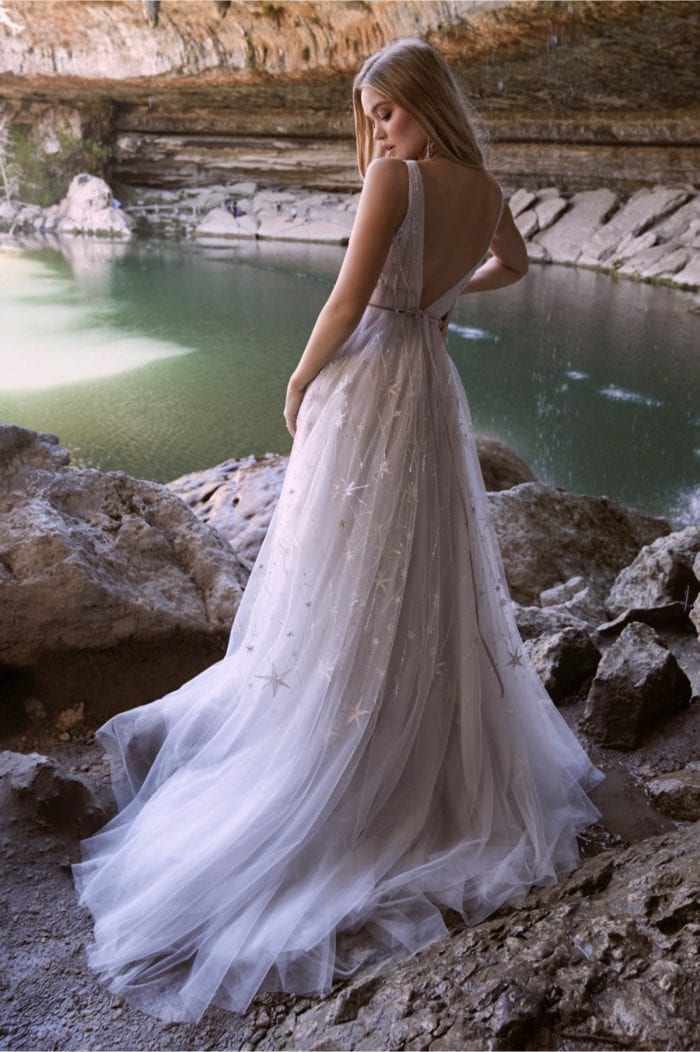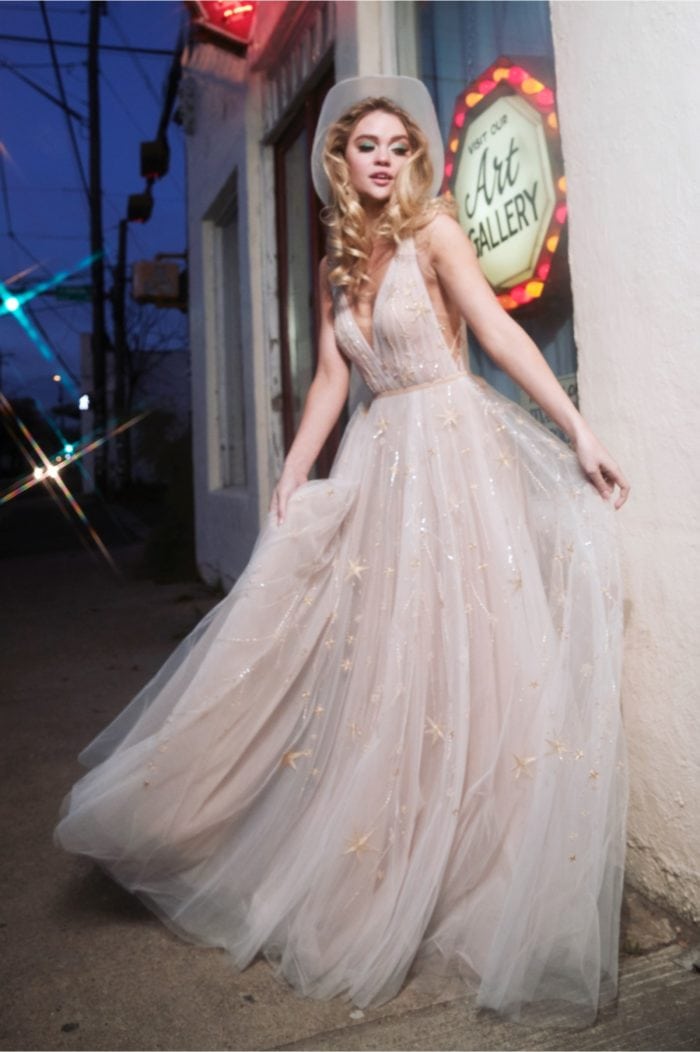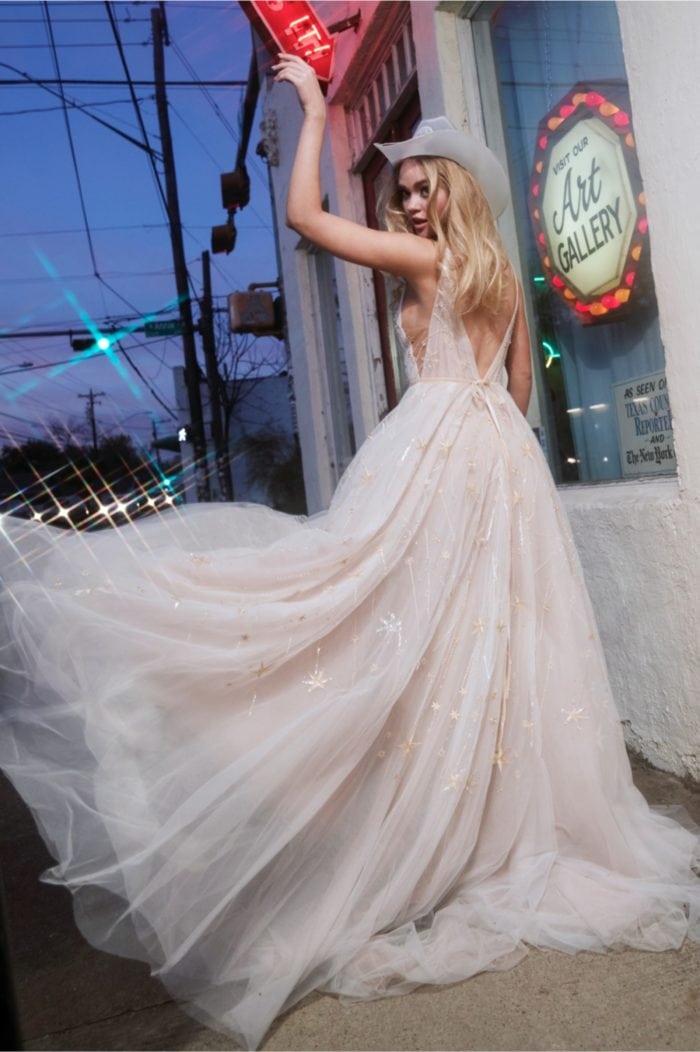 Stars Align is available in Misty Violet and Sunburst Gold
Albright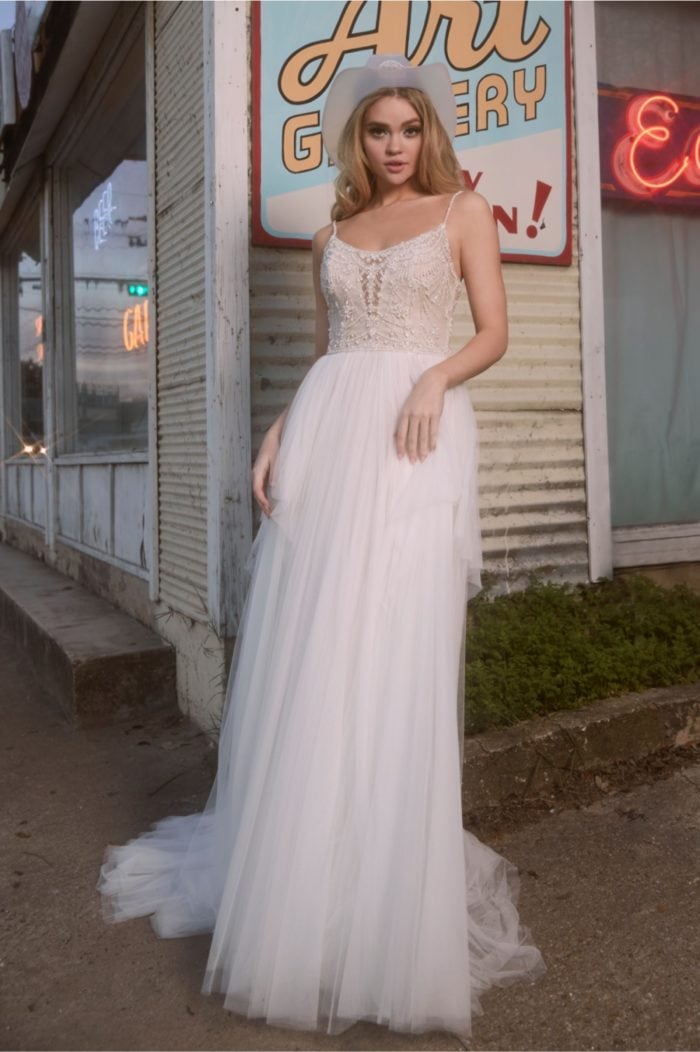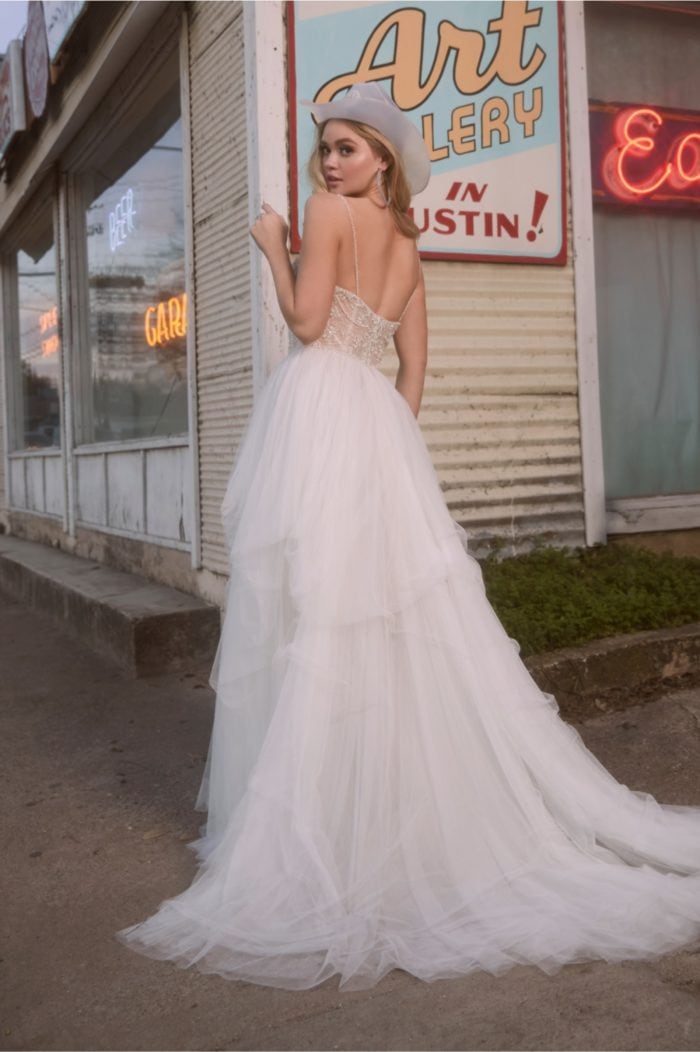 Spencer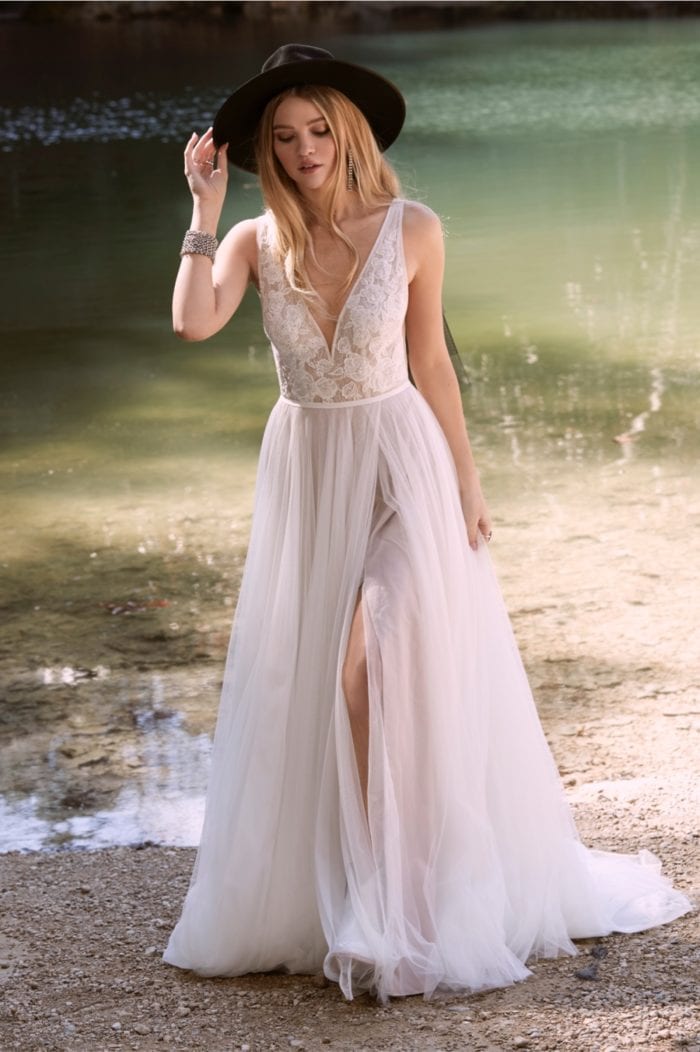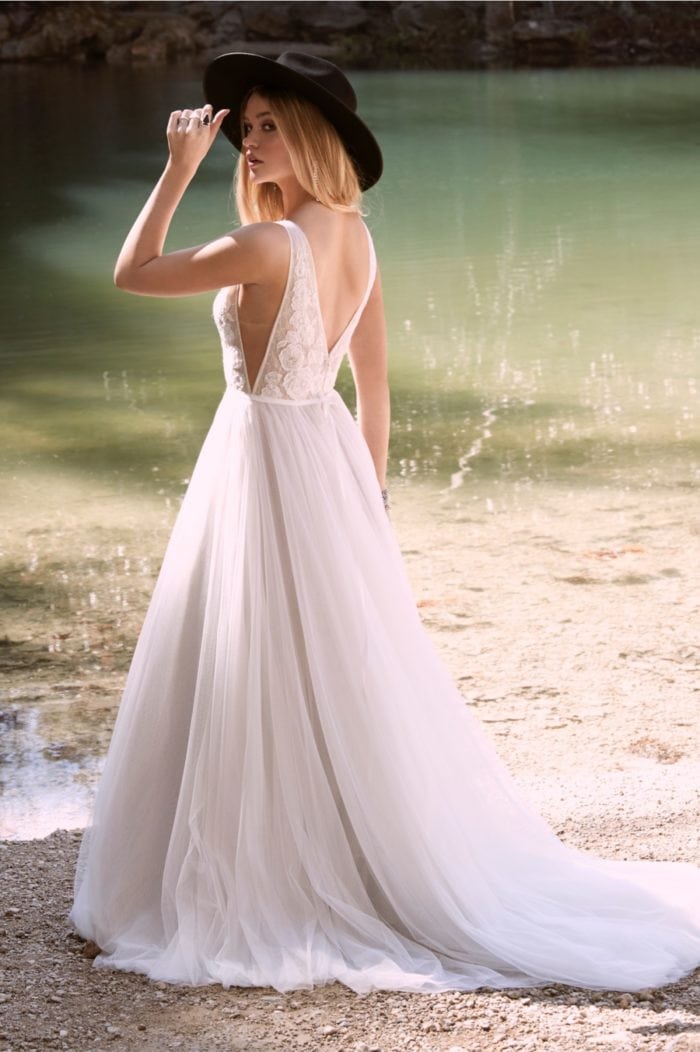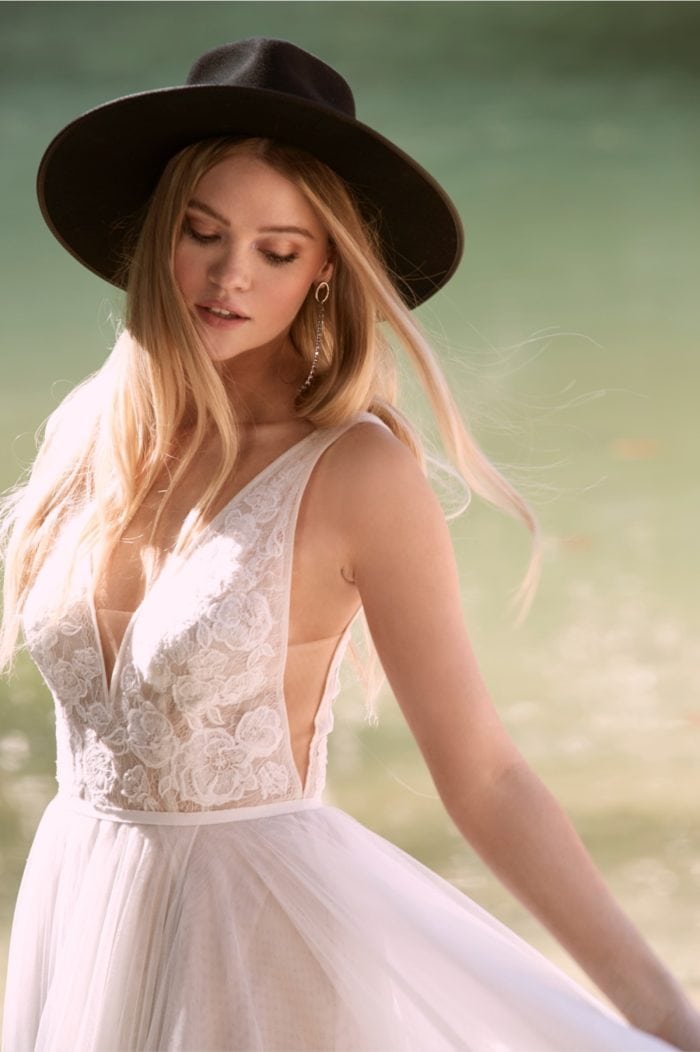 Hunny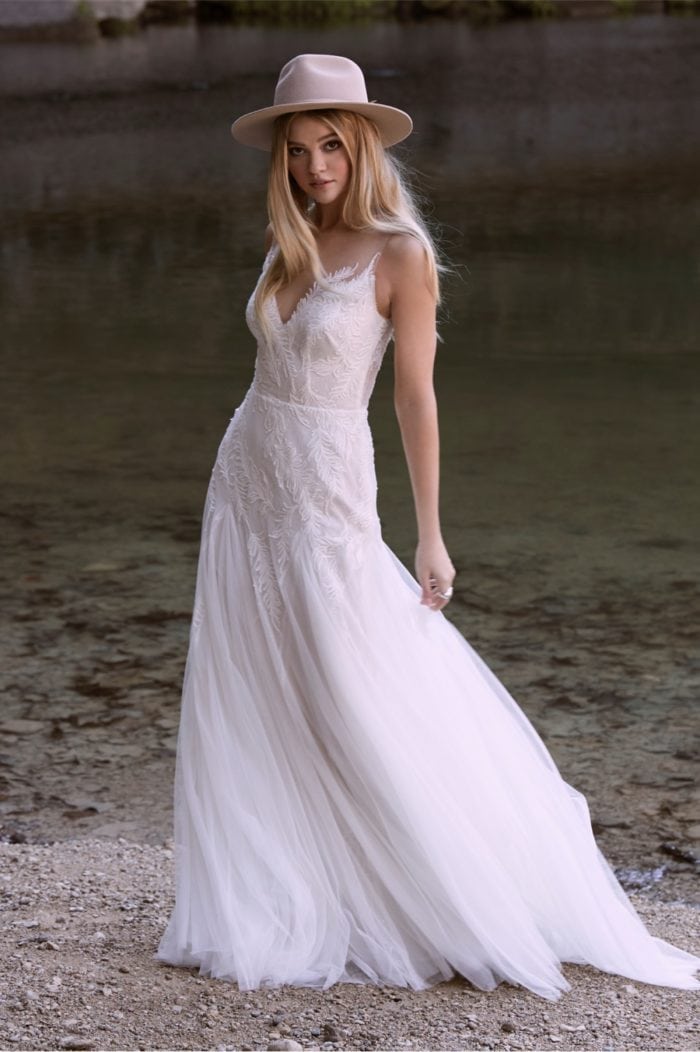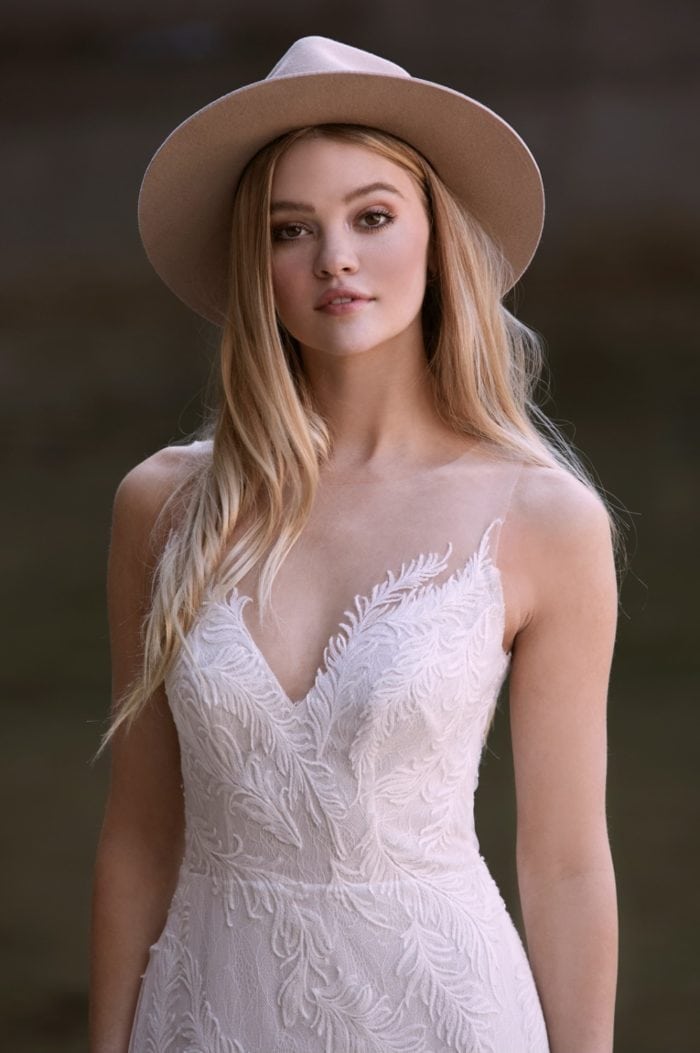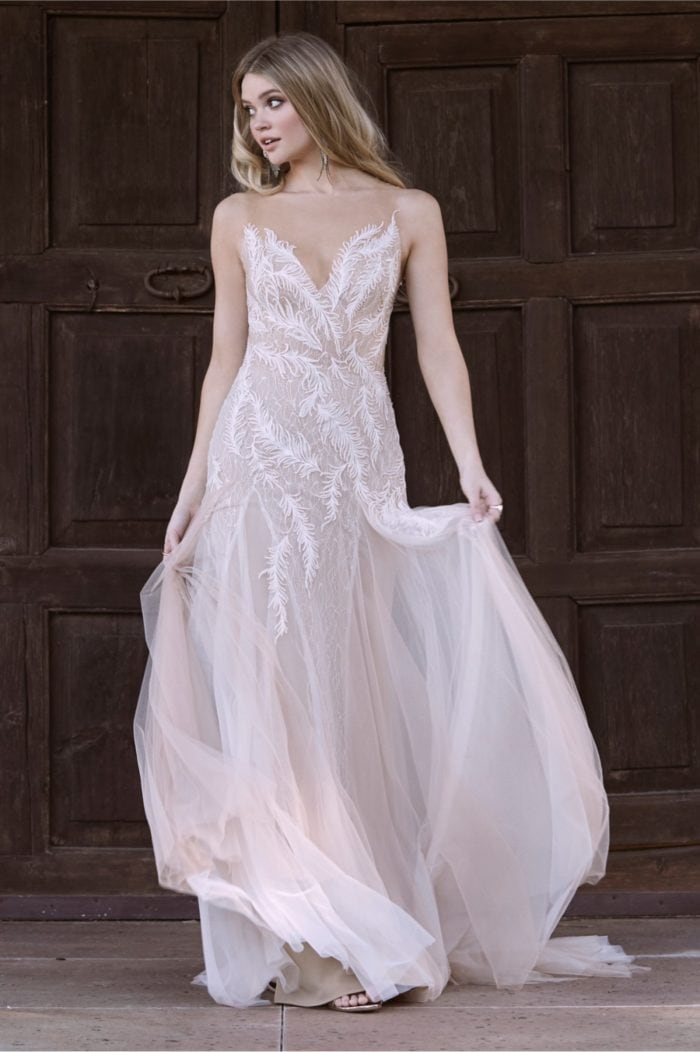 Mikaela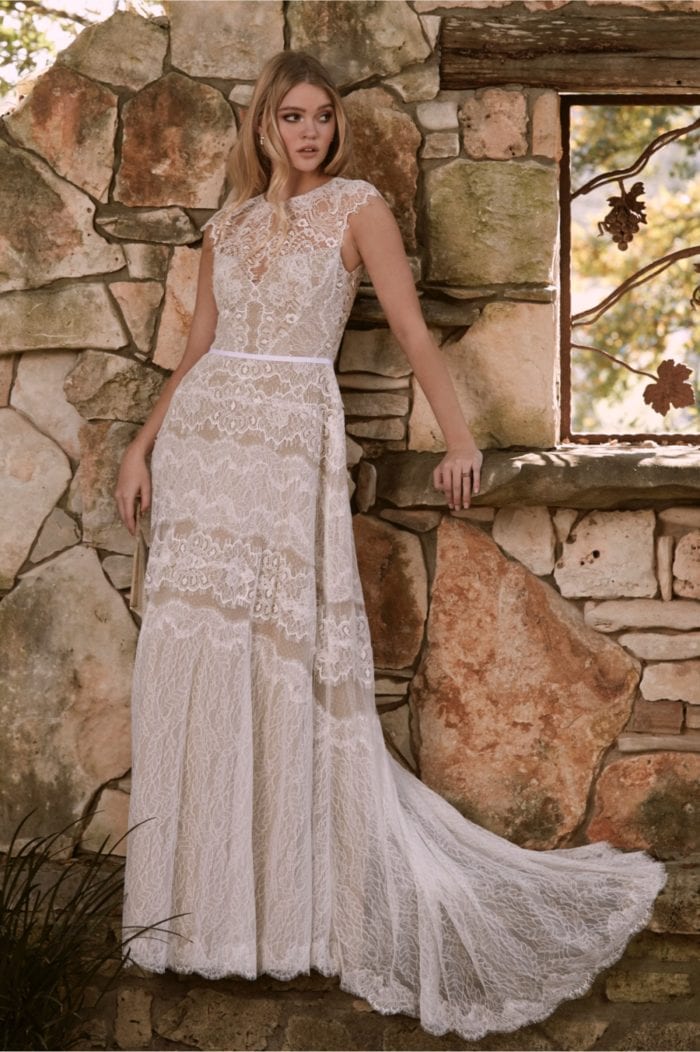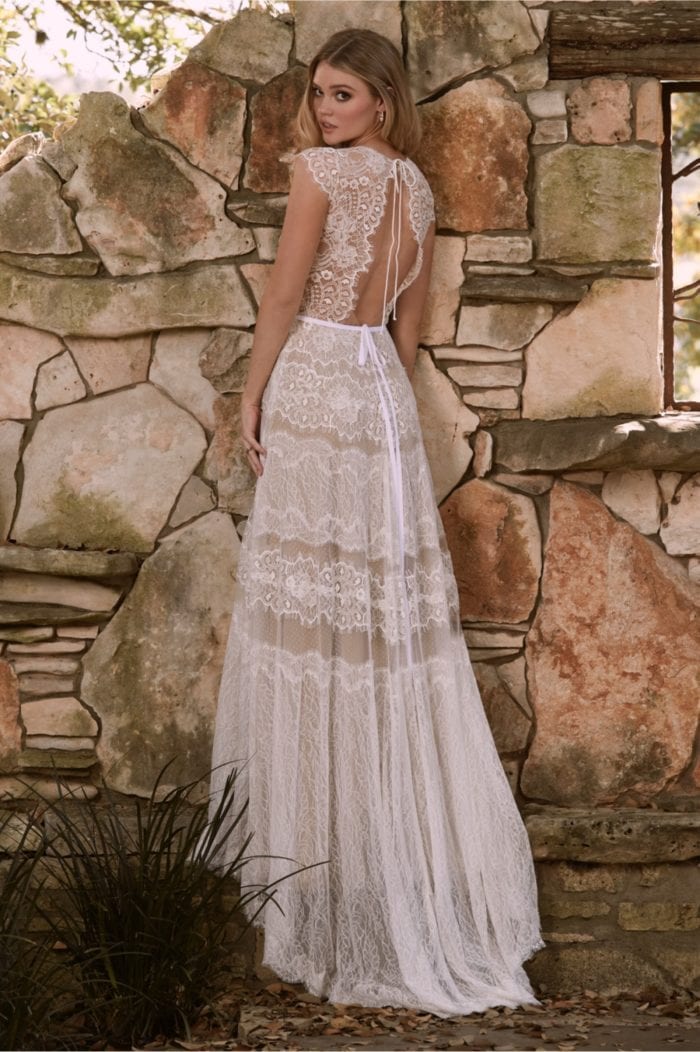 River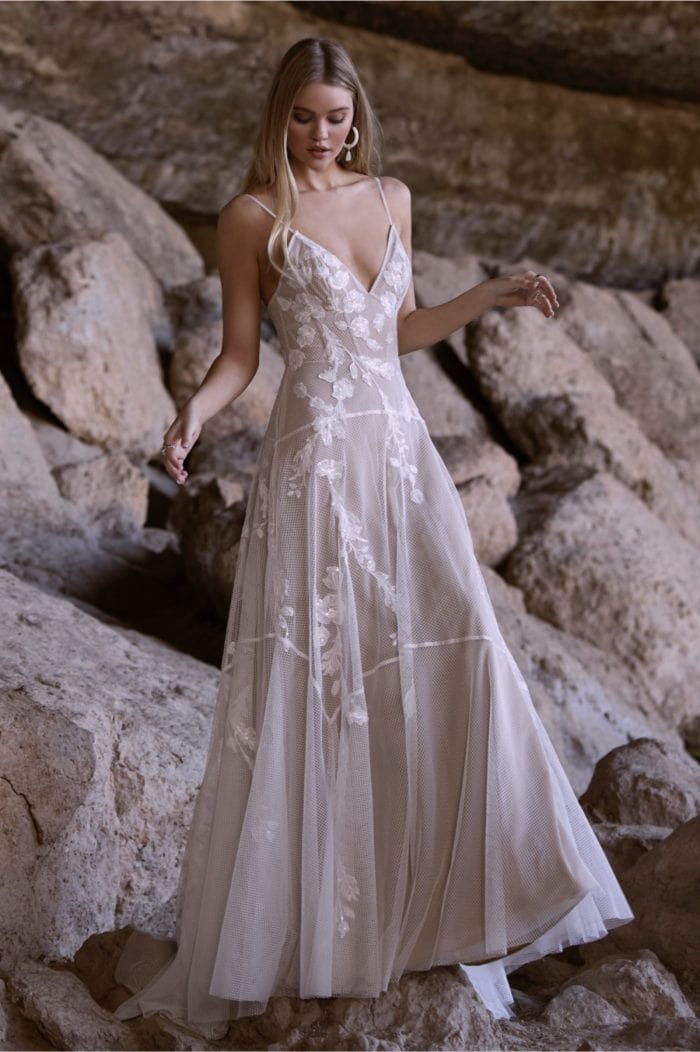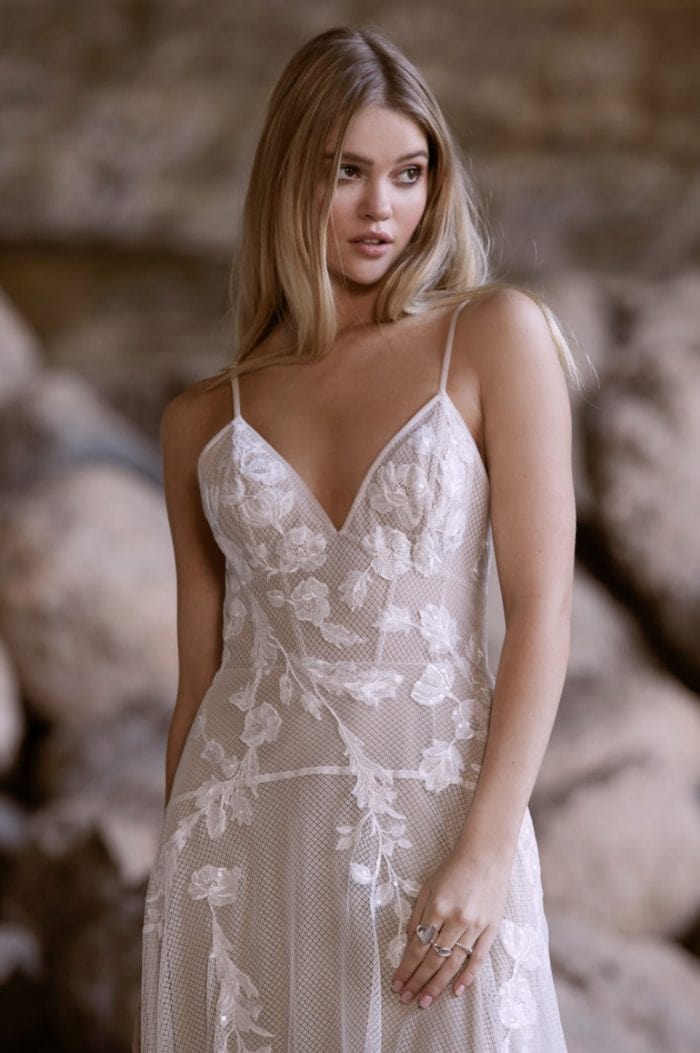 Hazel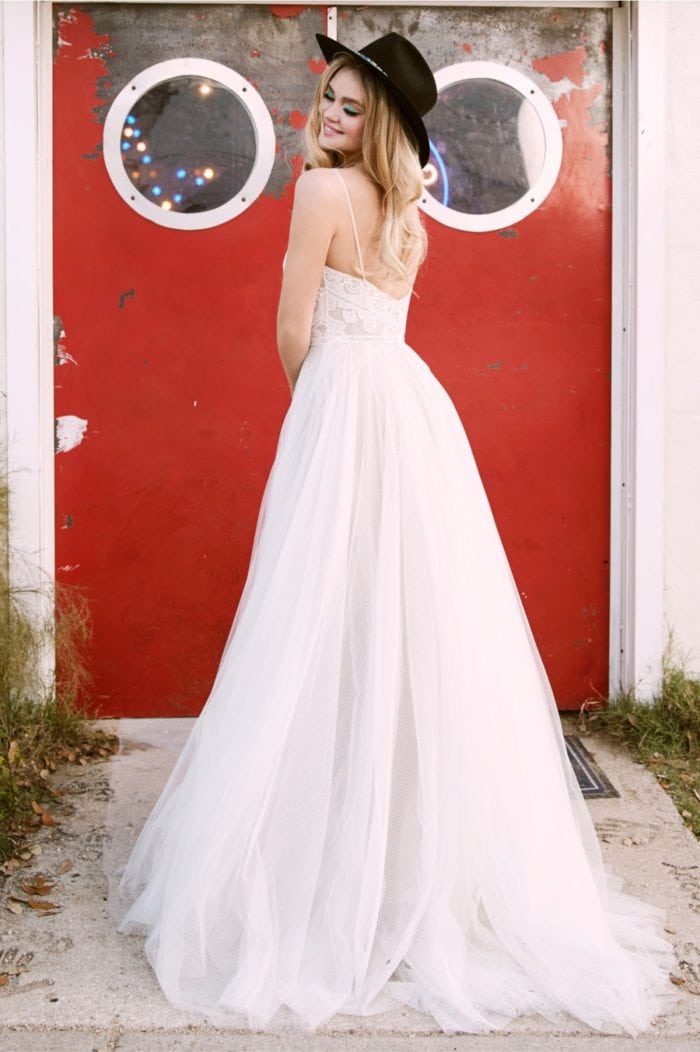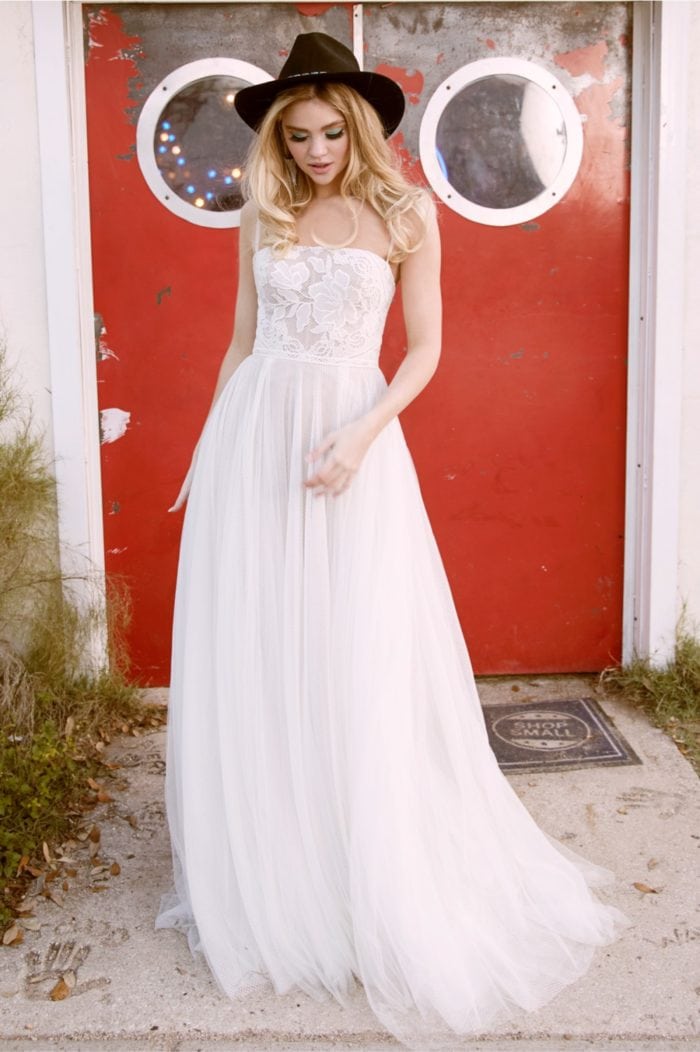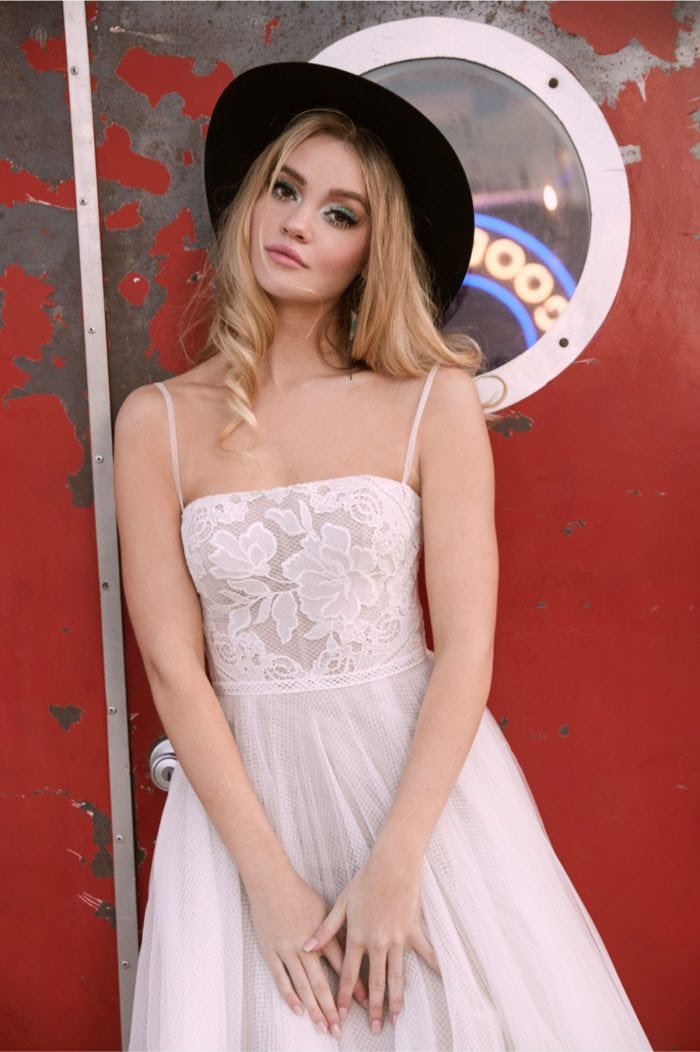 Alyah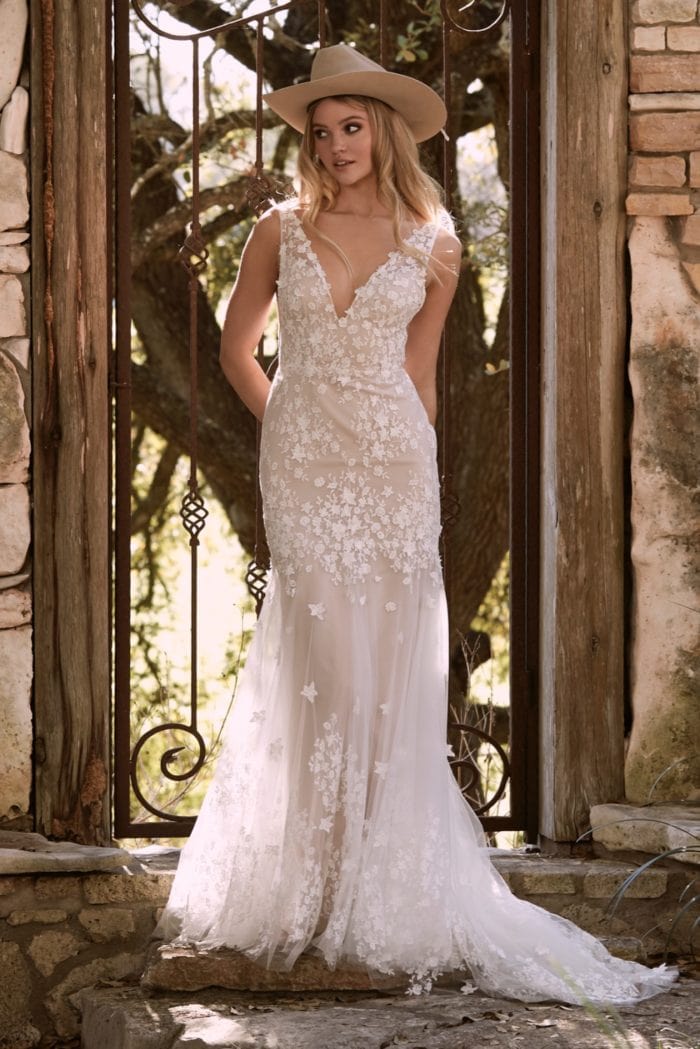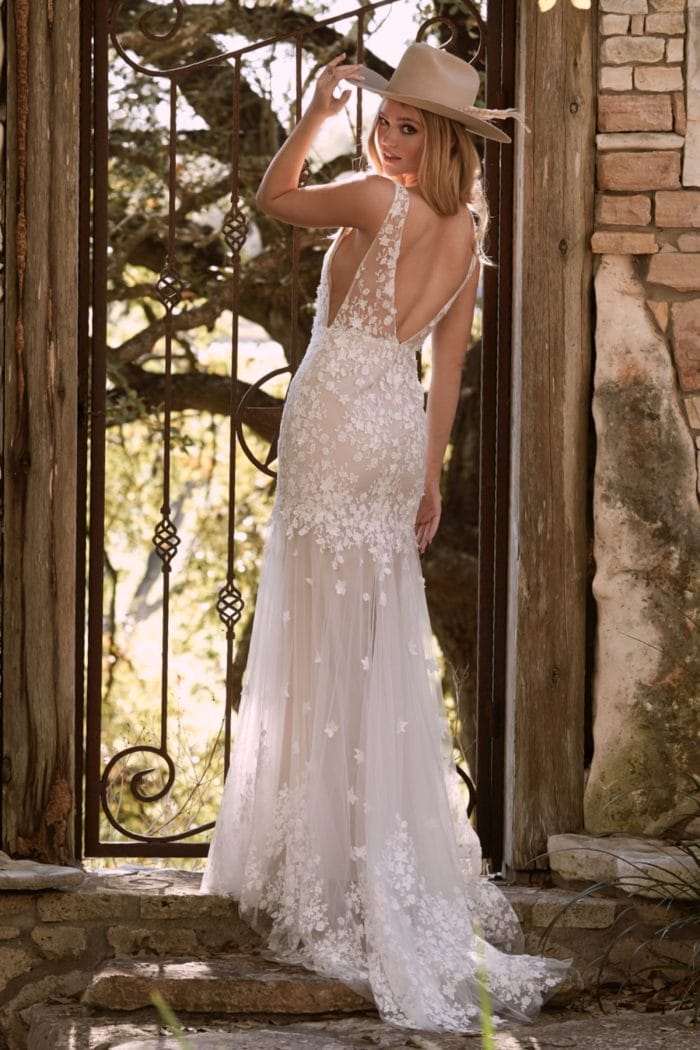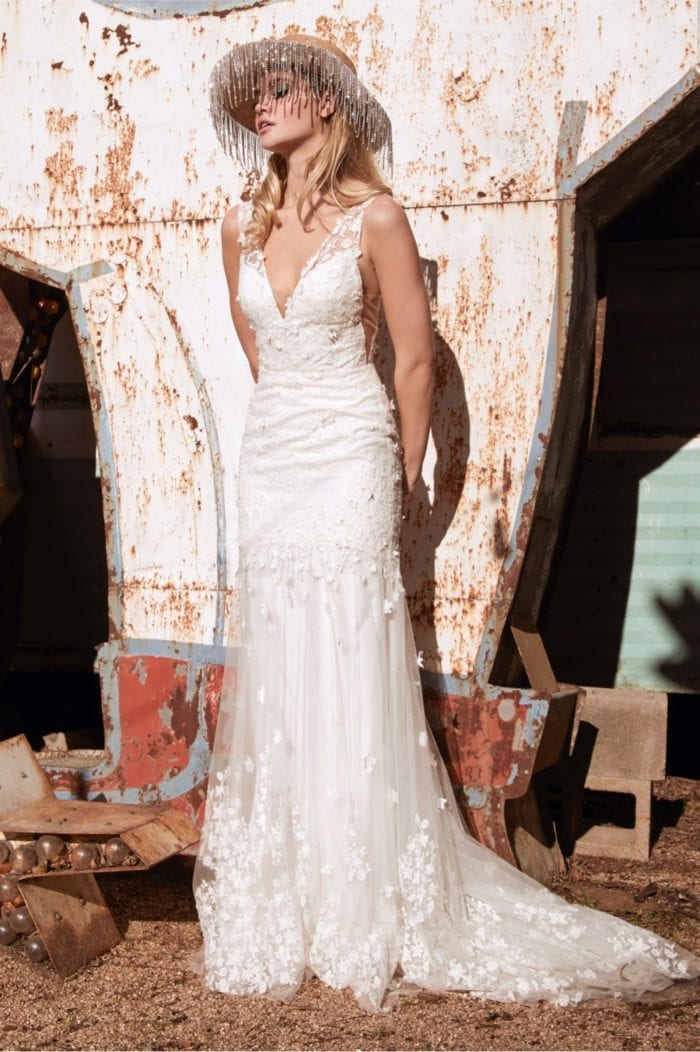 Mesilla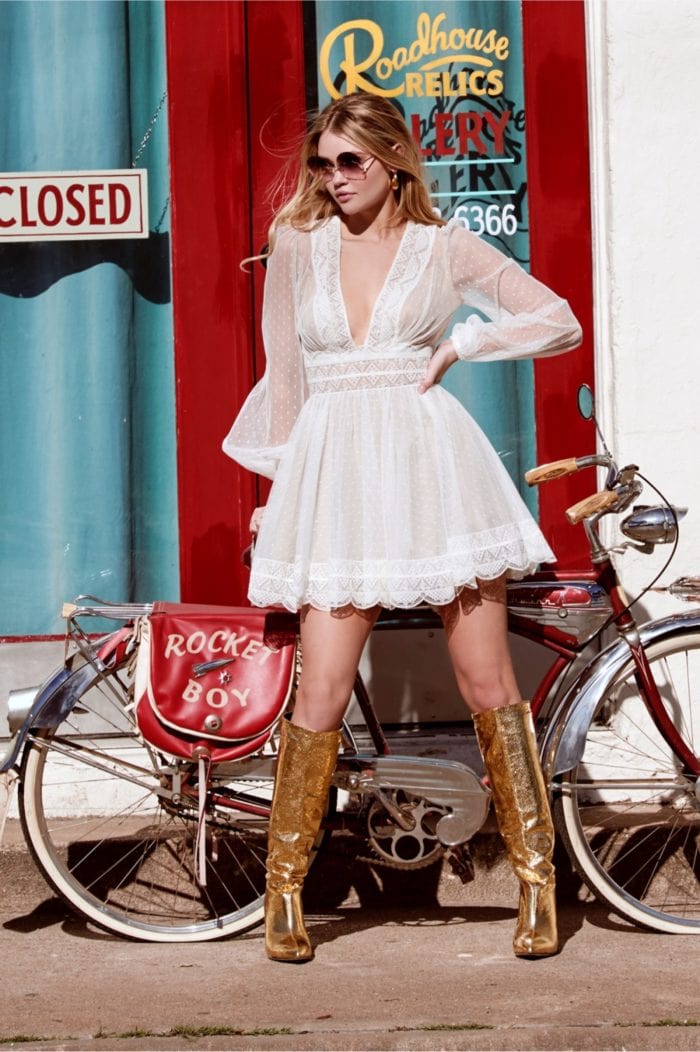 Short version above transforms to the long gown below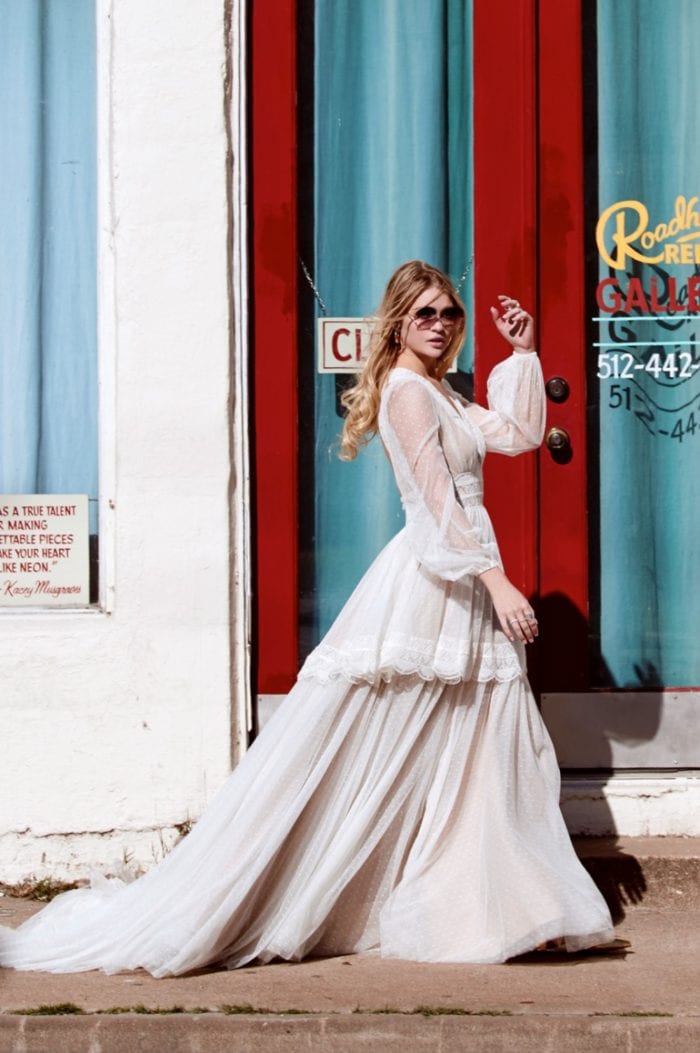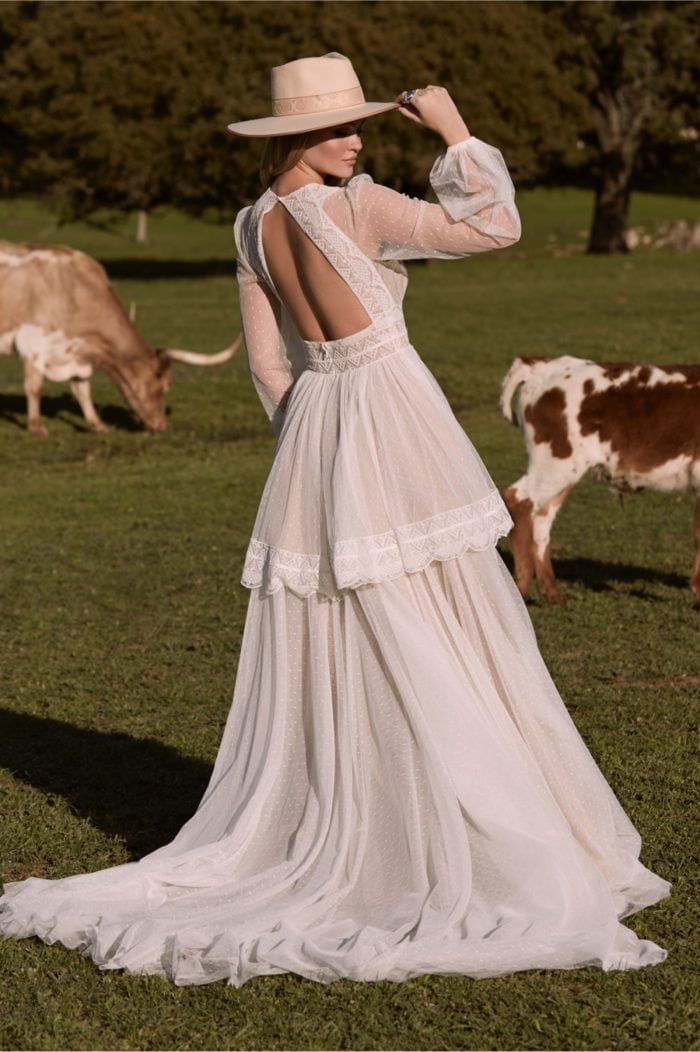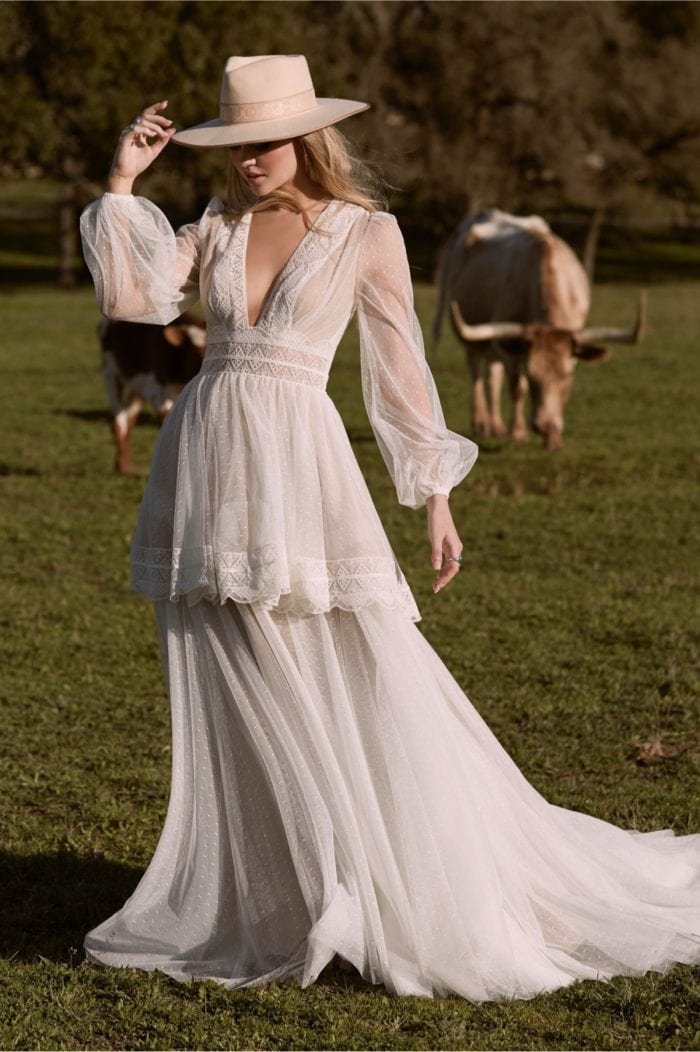 Taith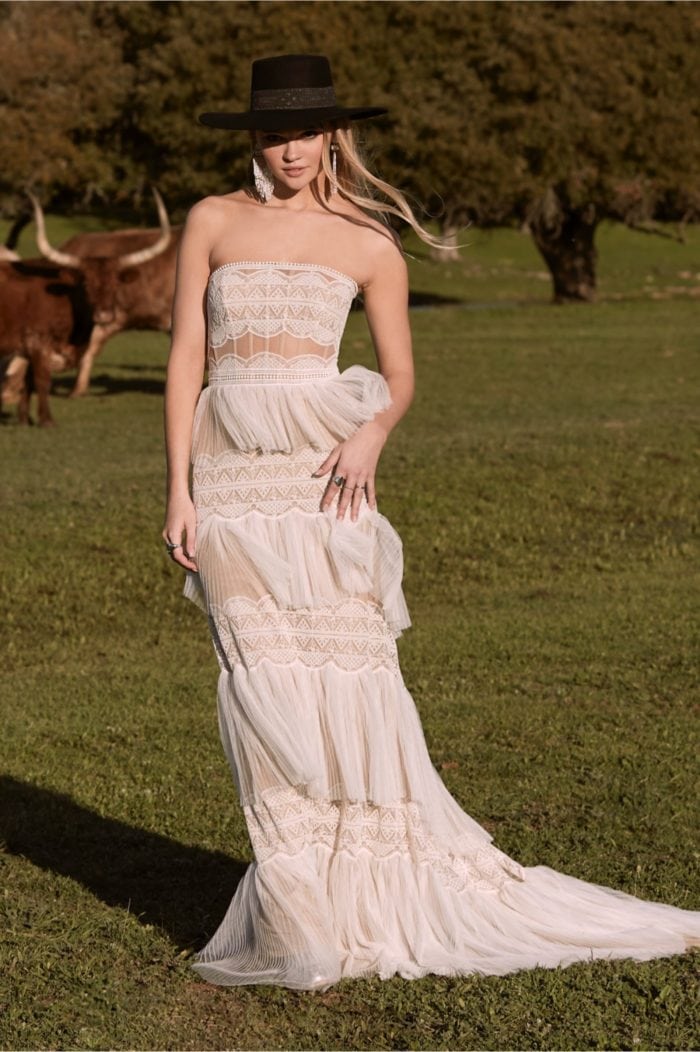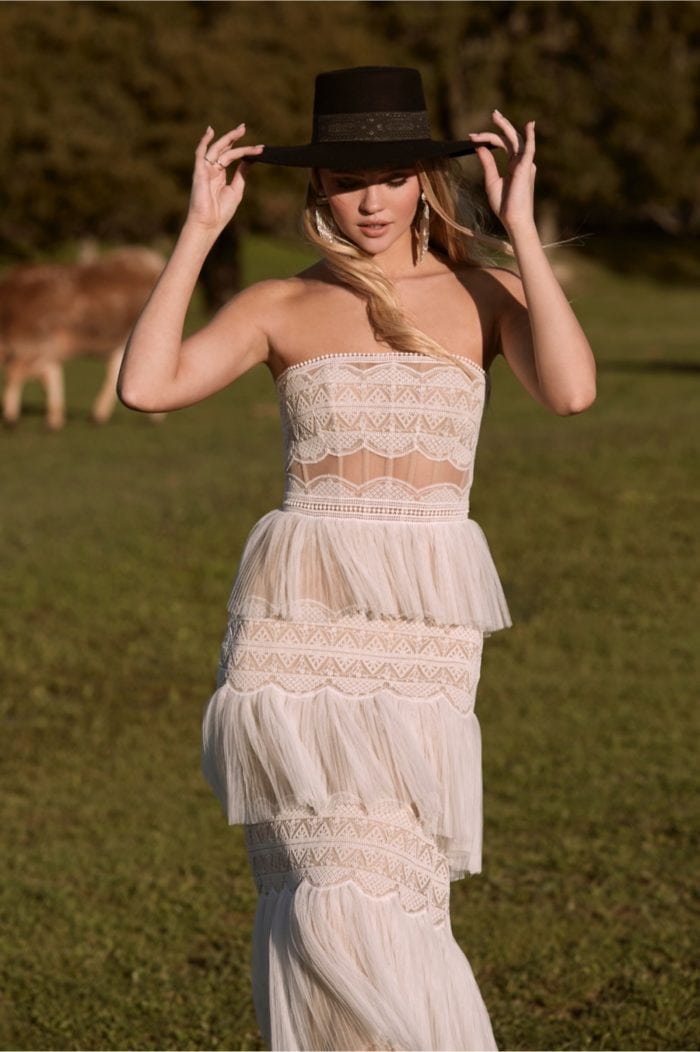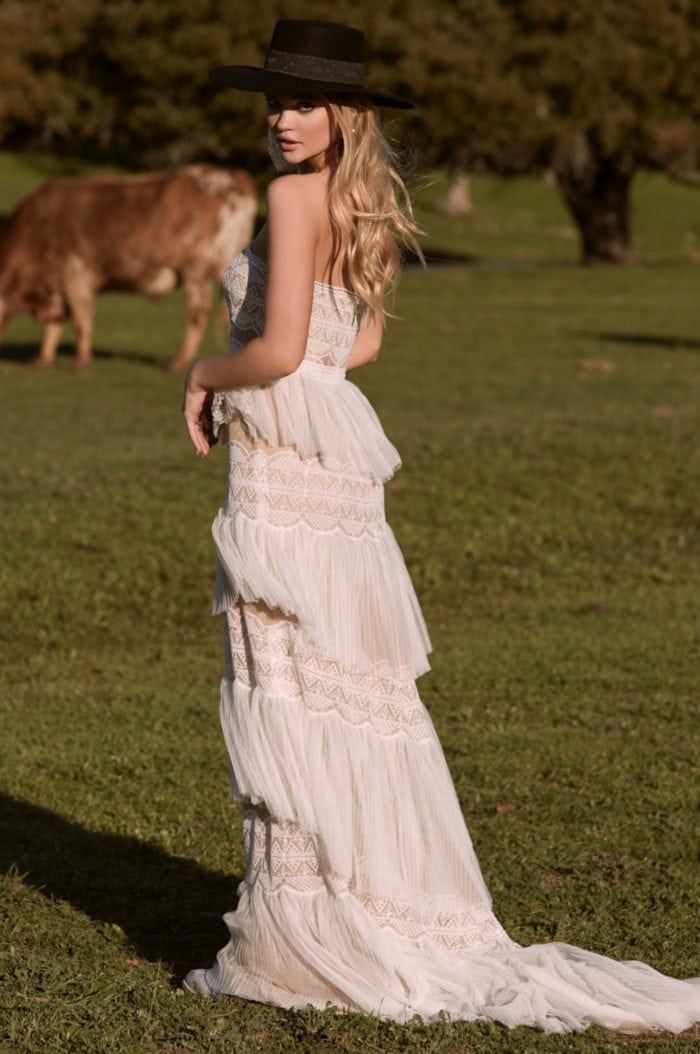 More Wedding Dresses to Love
See our collection more wedding dresses, or see our shop for wedding dresses which features some of the Willowby Gowns available from BHLDN. You might also like the Watters Fall 2020 Wedding Dress Collection as well as the Willowby Wedding Dresses from their Spring 2020 Collection and the Wtoo Wedding Dresses from their Spring 2020 Collection
Shop The Look
Shop the look section features Willowby by Watters wedding dresses available at BHLDN. Commissionable links are used in this section.