These latest looks from ASOS and other retailers have modern, cute and affordable bridesmaid dresses at under $150 or less!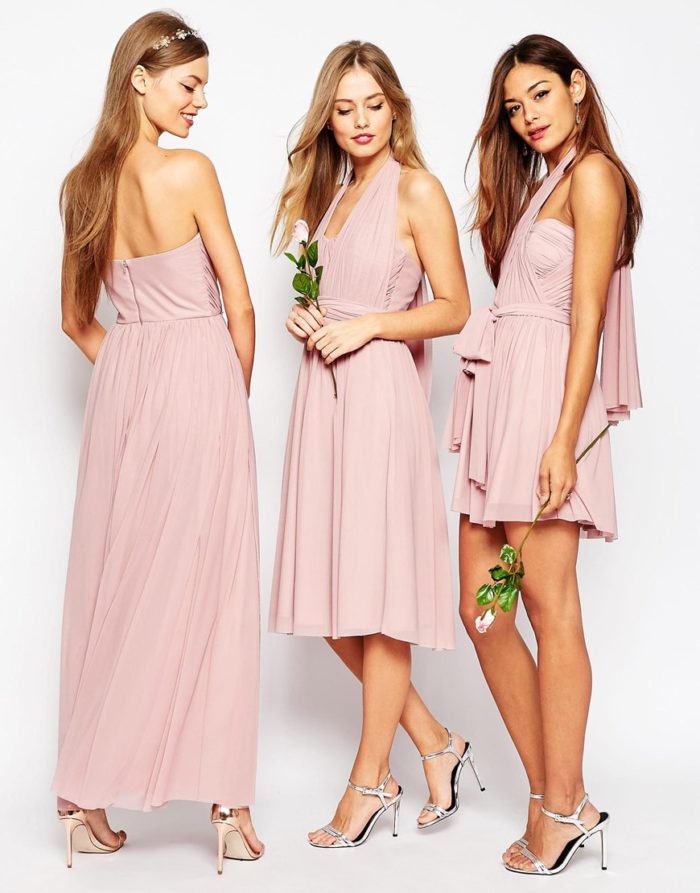 From the ASOS Bridesmaid Collection. Multiway dresses with straps that can be worn several different ways. 1.Multiway Mesh Maxi Dress 2. Multiway Midi Dress 3. Multiway Mini Dress
Affiliate links are noted in italics and used in the shopping links to ASOS and other sponsoring retailers in this post.
If I'm asked to find bridesmaid dresses that are high on style and low on price, I have a few go-to spots, which I'll mention below.  But one which is really knocking it out of the park right now for me is ASOS.  Their TFNC line of wedding looks has unbelievable styles, with most under $100, and many just a smidge above that at the $120 – $150 mark.  Even if you want a black tie look for your wedding party, these dresses will suit the most formal events.
The dresses in these collections have been carefully thought-through to make mismatched looks and different styles a breeze. I also love that ASOS offers petite, plus, and tall sizes in addition to maternity – making it easy for everyone to find a dress they love.  These maxi dresses and cocktail dresses are also gorgeous styles to wear to weddings, making them that much-desired combination of wear-again, and reasonably dresses.  It's only courteous to your wedding attendants to be make sure you're providing budget-friendly options, and these dresses definitely fit the bill! Check out this amazing collection and my tips for other places to find reasonably priced bridesmaid dresses.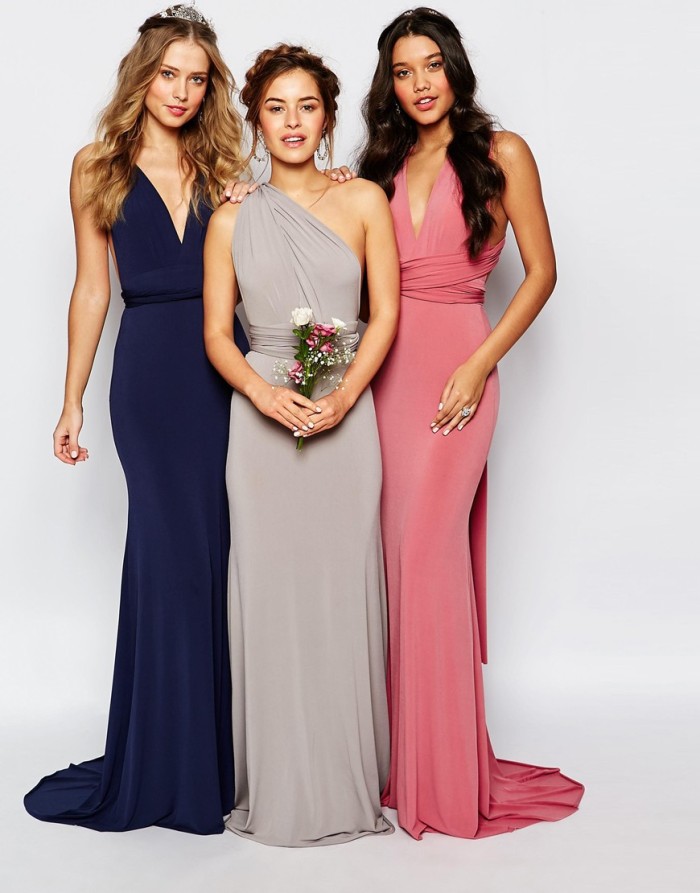 Fishtail Multiway Maxi Dresses for Bridesmaids from ASOS – only $83!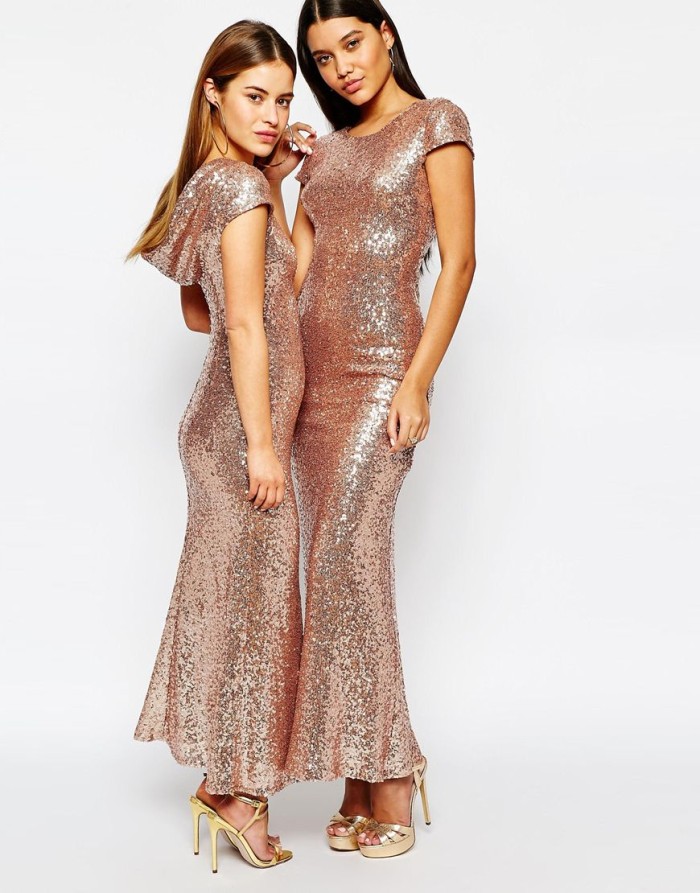 This hot sequin style from ASOS is under $150!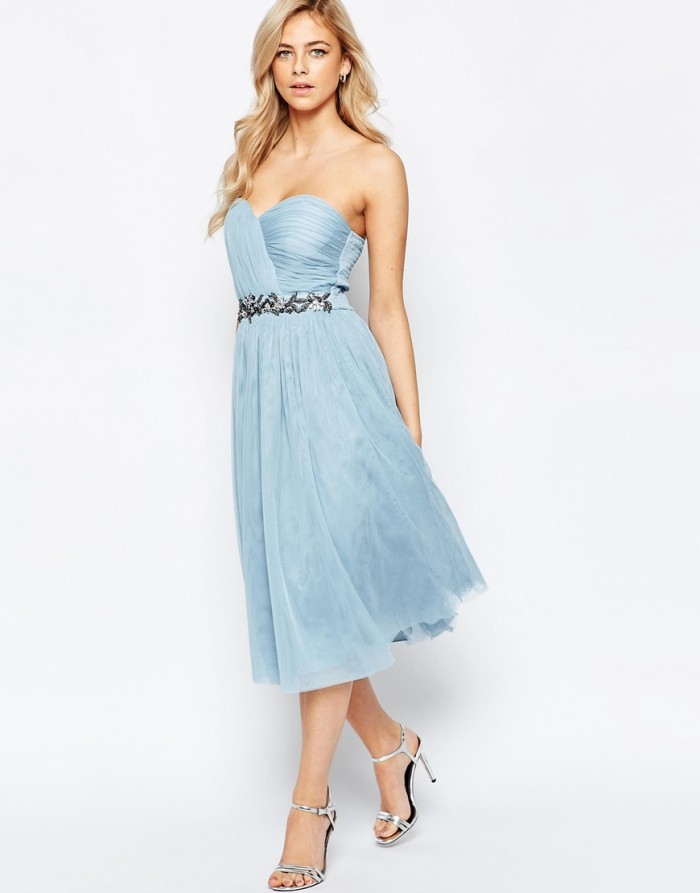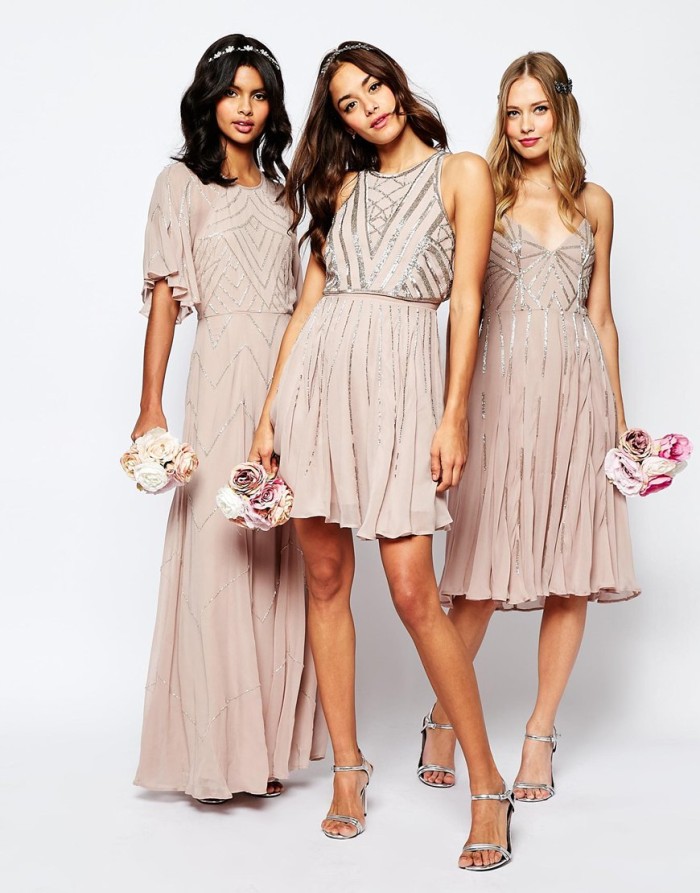 Flutter Sleeve Maxi Dress / Crop Top Embellished Dress / Embellished Cami Midi Dress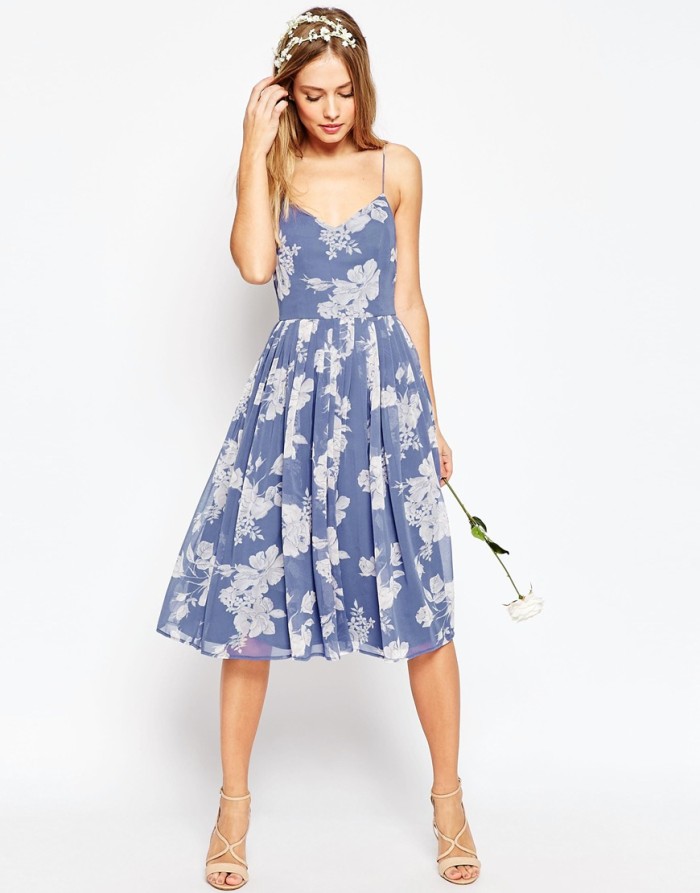 A pretty Floral Print Bridesmaid Dress under $100 from ASOS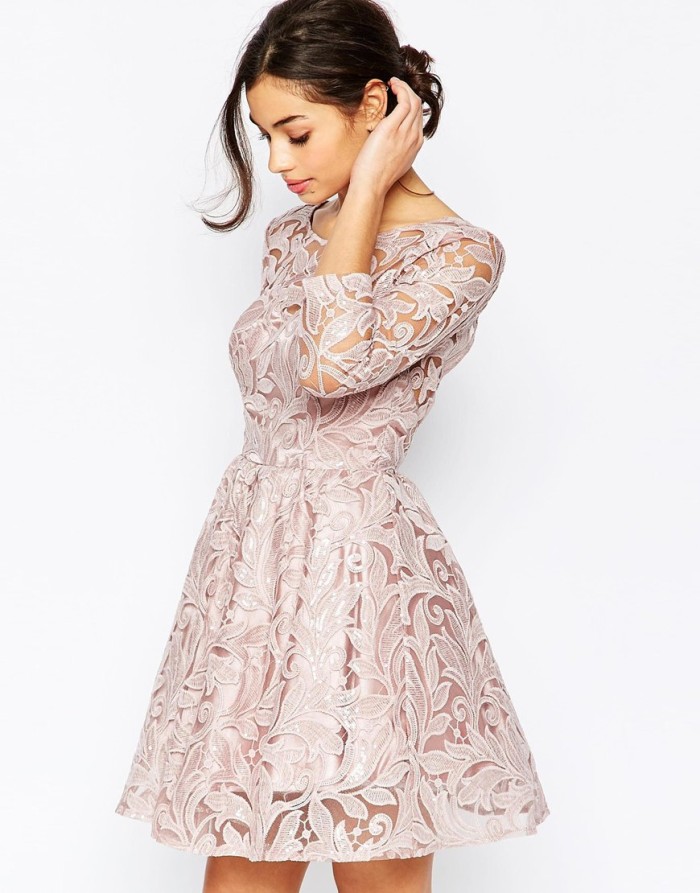 Chi Chi London  Embellished Dress – $112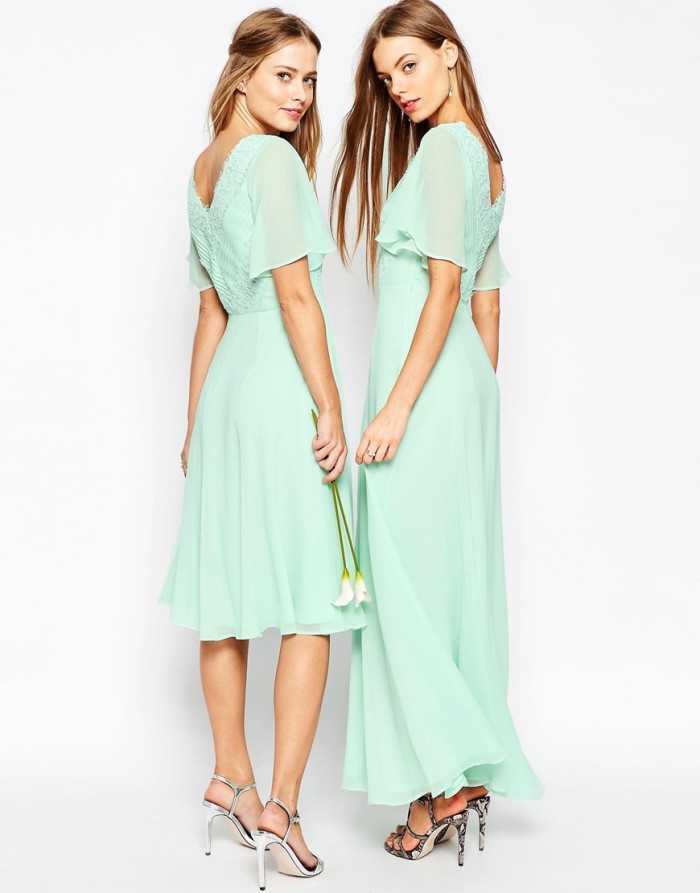 Love these romantic flutter sleeve dresses in two lengths! Lace and pleat dress in mint in midi and maxi lengths.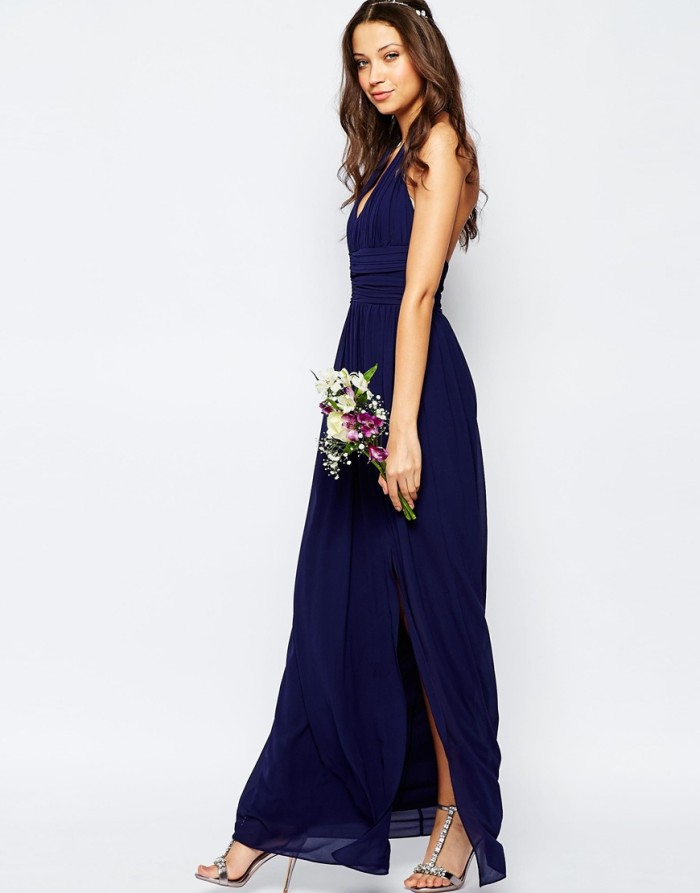 This Goddess-like maxi dress is only $77 from ASOS!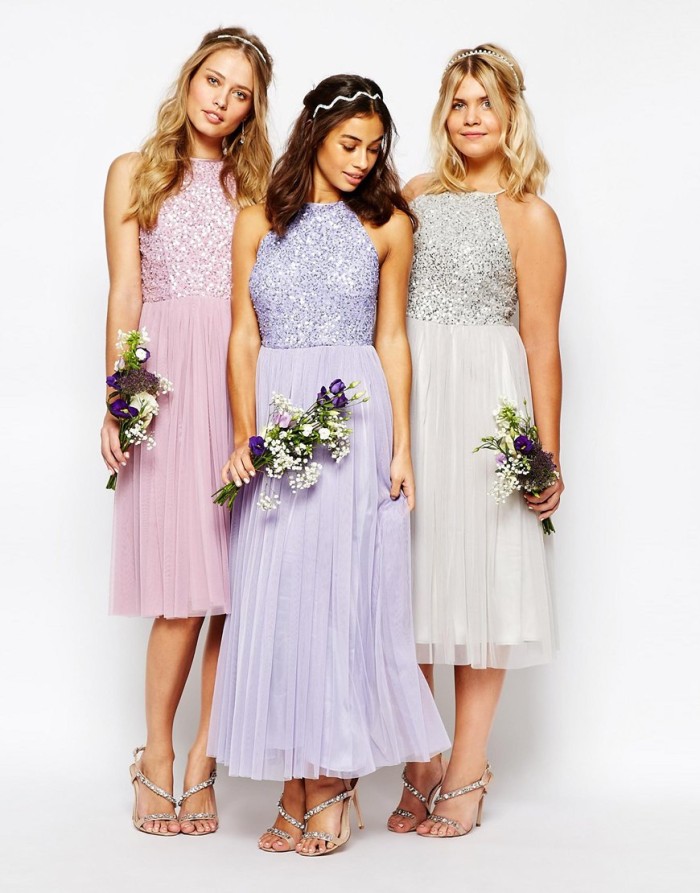 Sequin top, tulle skirt bridesmaid dresses from ASOS to mix and match.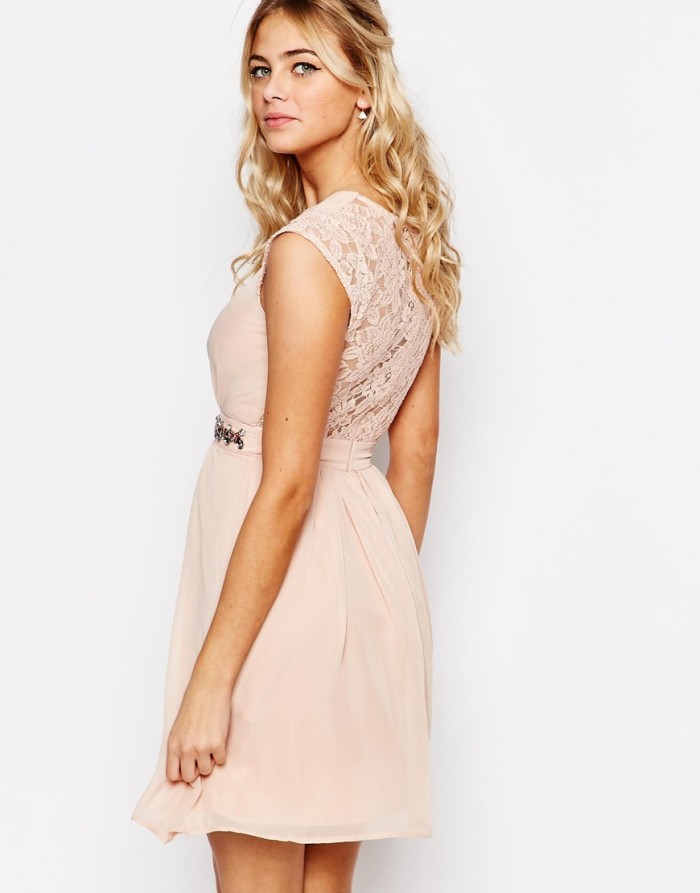 Love the lace back detail of this style! Elise Ryan Lace Back Dress $100 comes in a  strappy maxi dress style too!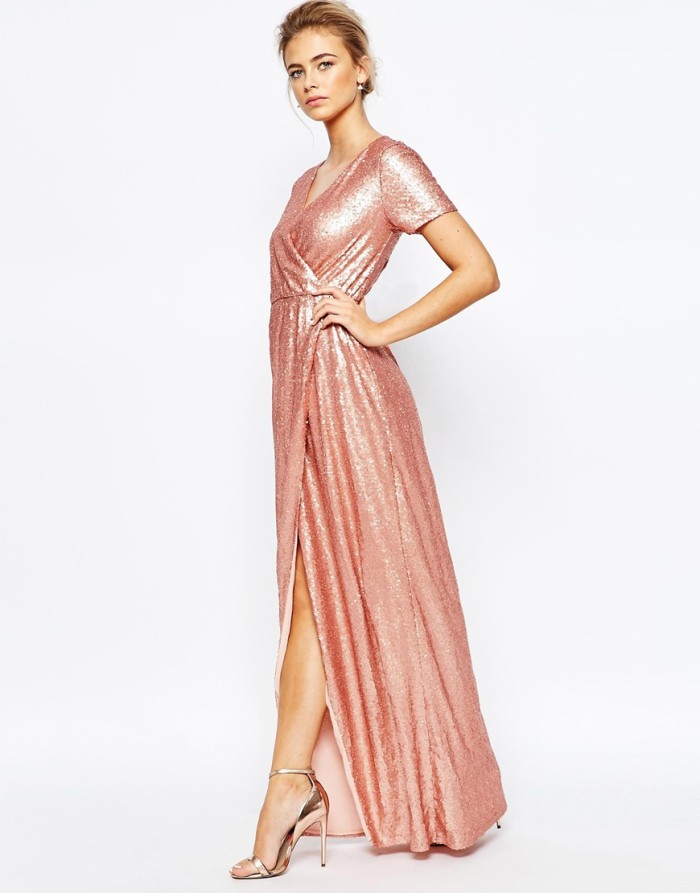 High-glamour sequin maxi dress from ASOS for $129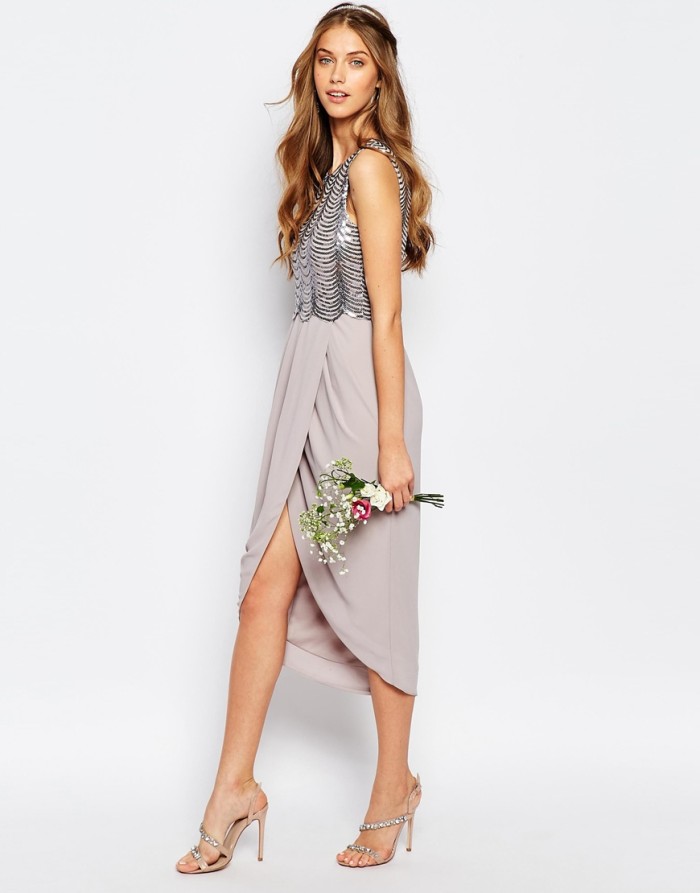 This embellished top silver dress is $83! Sequin Midi Dress in Lavender Fog
Where to Find More Affordable Bridesmaid Dresses!
When I'm looking for other cute bridesmaid dresses under or around the $150 mark, I also look here: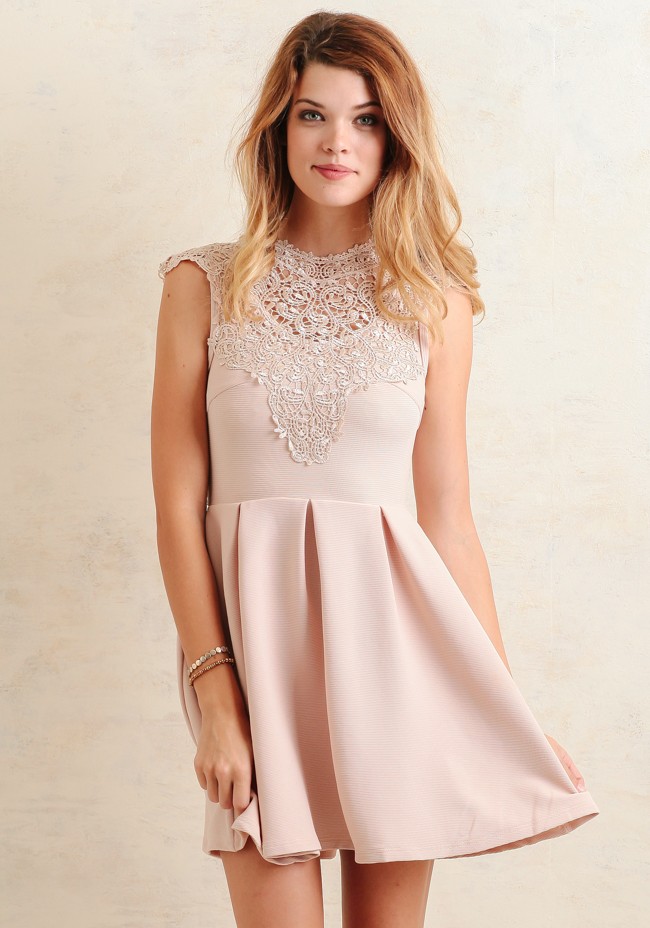 Toast To Us Dress from Shop Ruche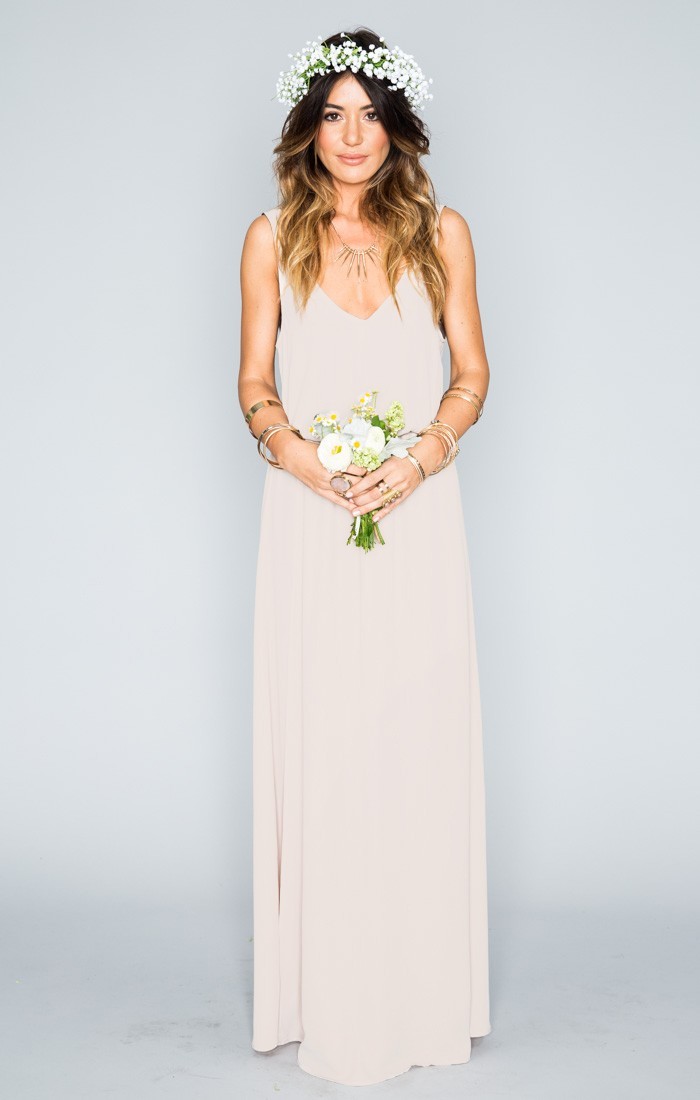 Kendall from Show Me Your Mumu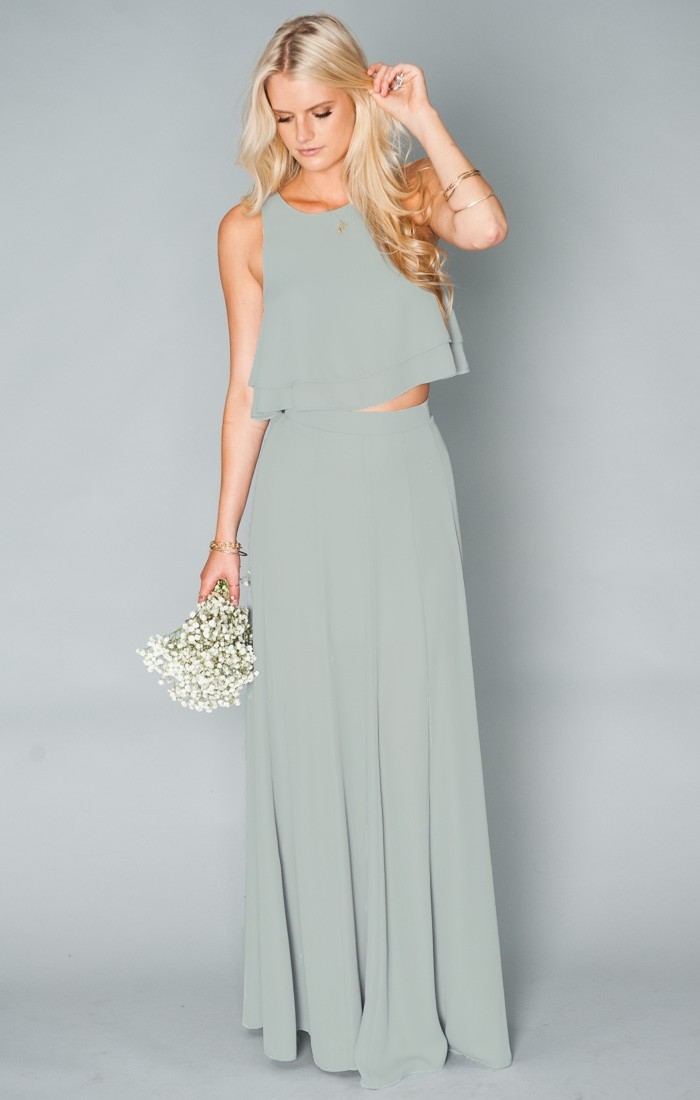 Two-piece bridesmaid dress from Show Me Your Mumu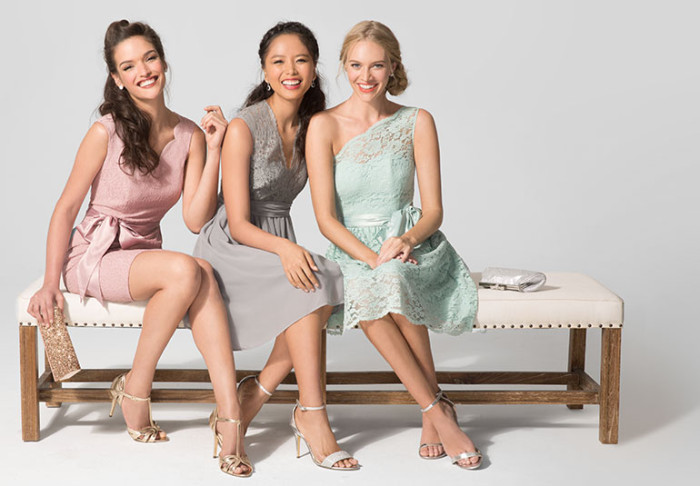 Target has a line of bridesmaid dresses under the Tevolio line, which are under $70, and can be found in a range of colors.
Sponsored shopping links are noted in italics and are also found in the shop and sale section.



More style ideas you might enjoy :