The BERTA PRIVÉE No2 collection, will delight you with signature BERTA style for 2020.
Wedding Dresses from the Berta Privee No 2 Bridal Collection
We've featured several BERTA Bridal Collections lately, and for those who have an affinity for the sumptious bridal styles, the BERTA PRIVÉE Nº 2 Collection, will absolutely delight you! BERTA PRIVÉE reflects the essence of the BERTA Couture style, with classic elements that are the core of the signature sophisticated BERTA aesthetic. For more information on any of these gowns, please visit BERTA PRIVÉE.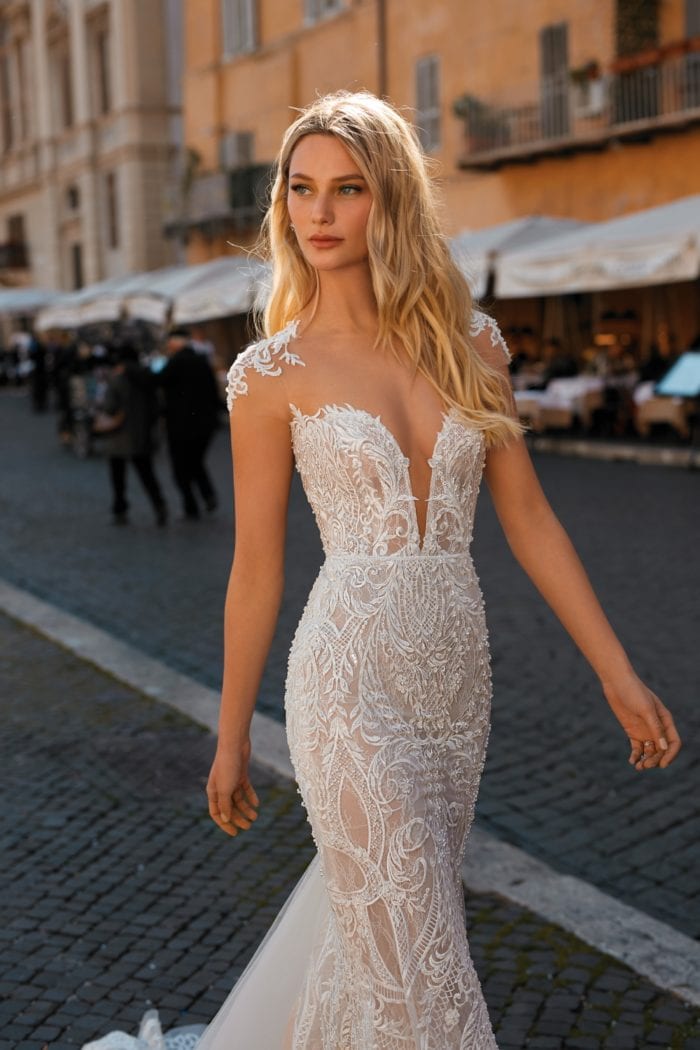 Intricate laces set atop sheer mesh for maxiumum contrast, plunging necklines, dramatic back details, and figure-hugging silhouettes are highlights of the BERTA PRIVÉE Nº 2 Collection.
Berta Privee Wedding Dresses Collection No 2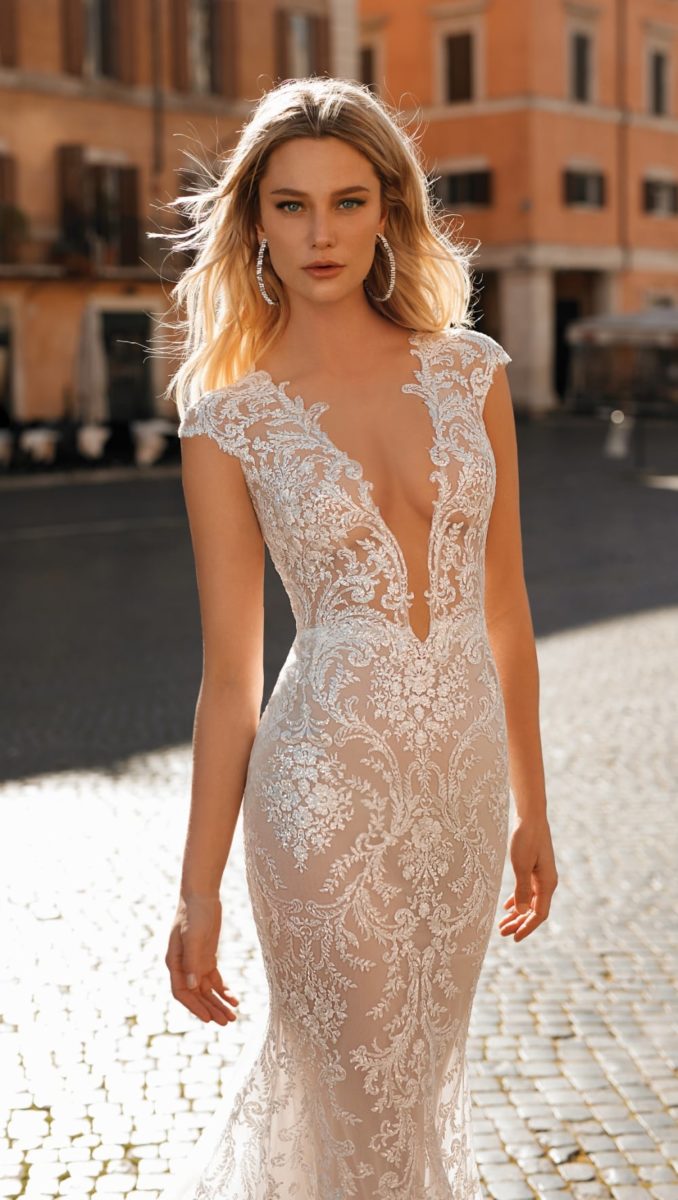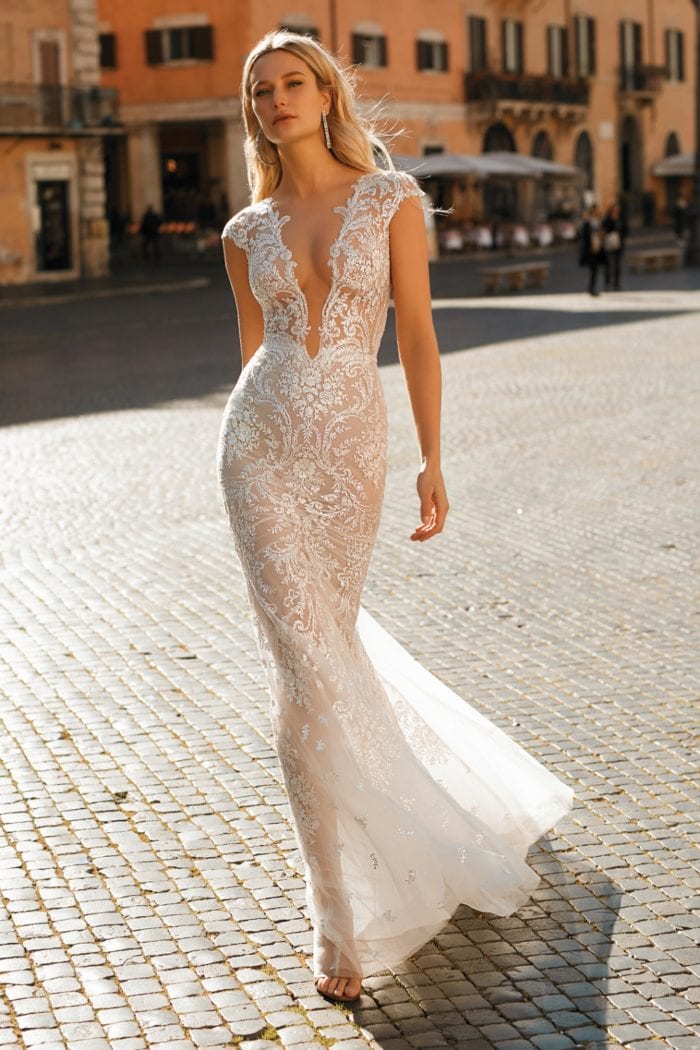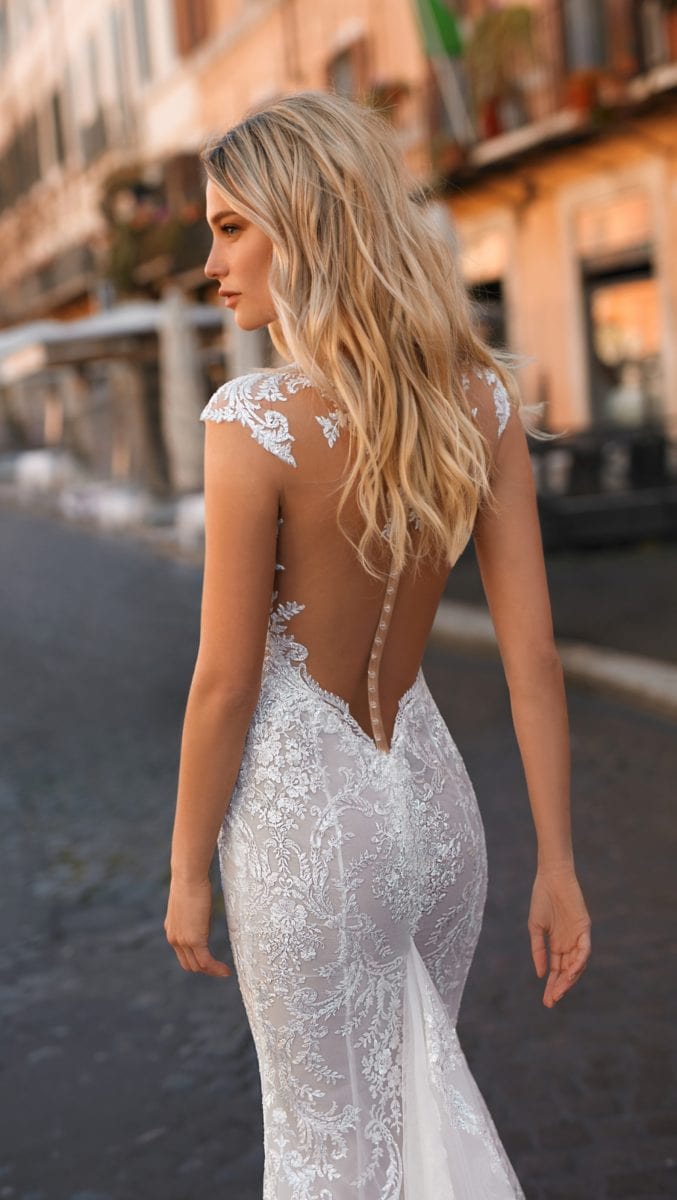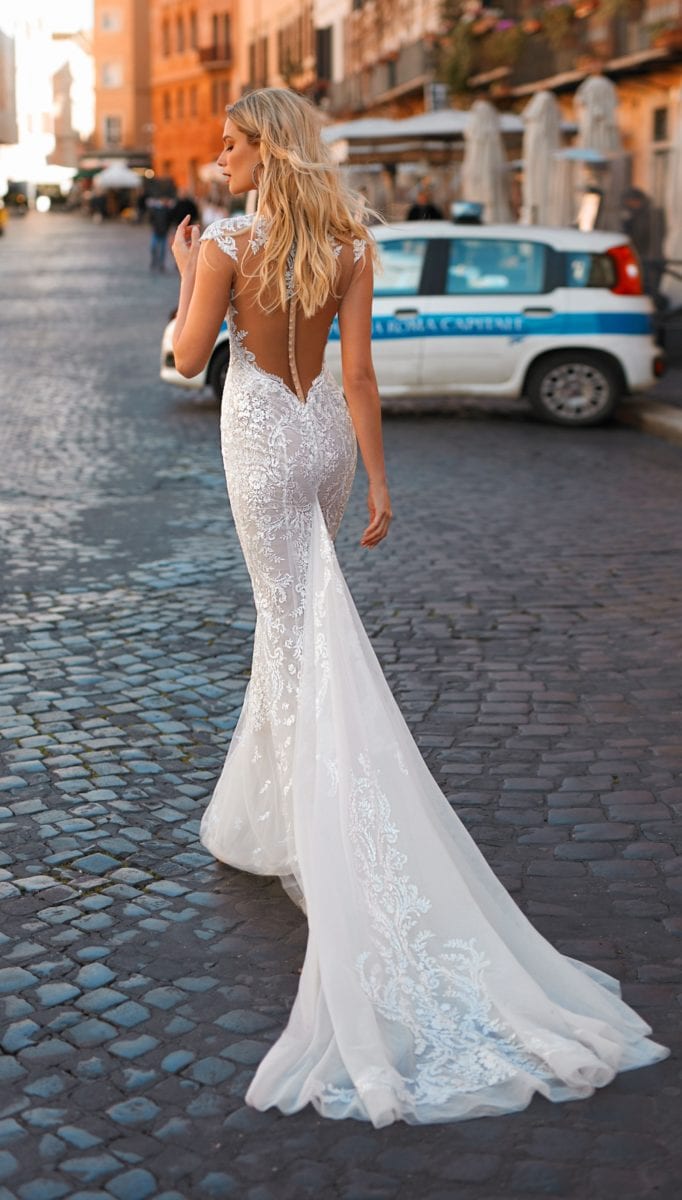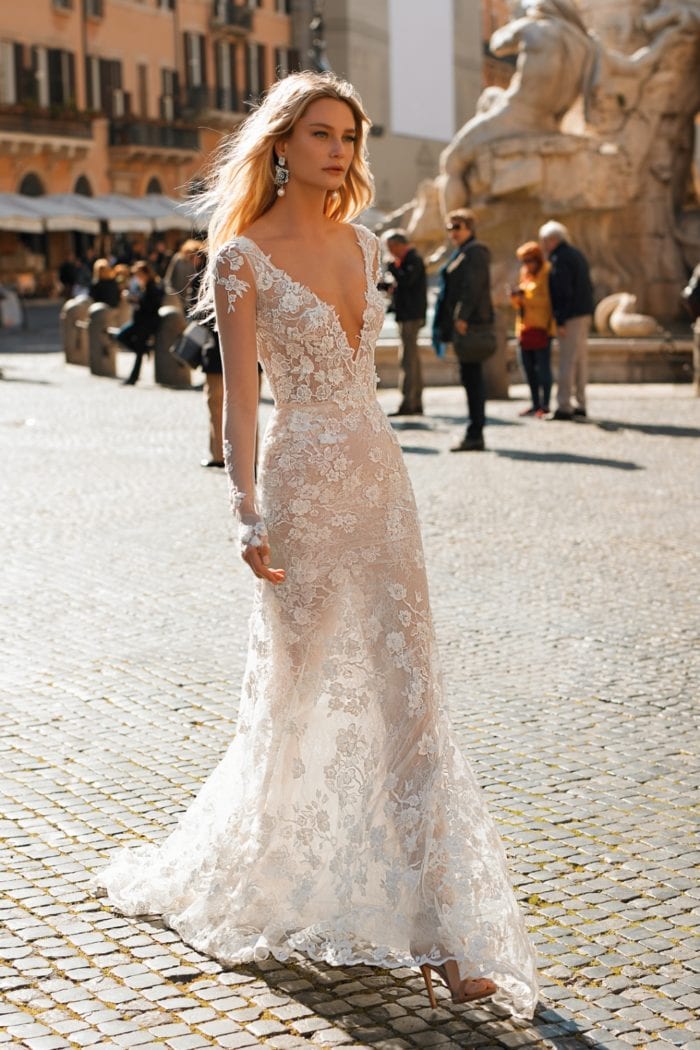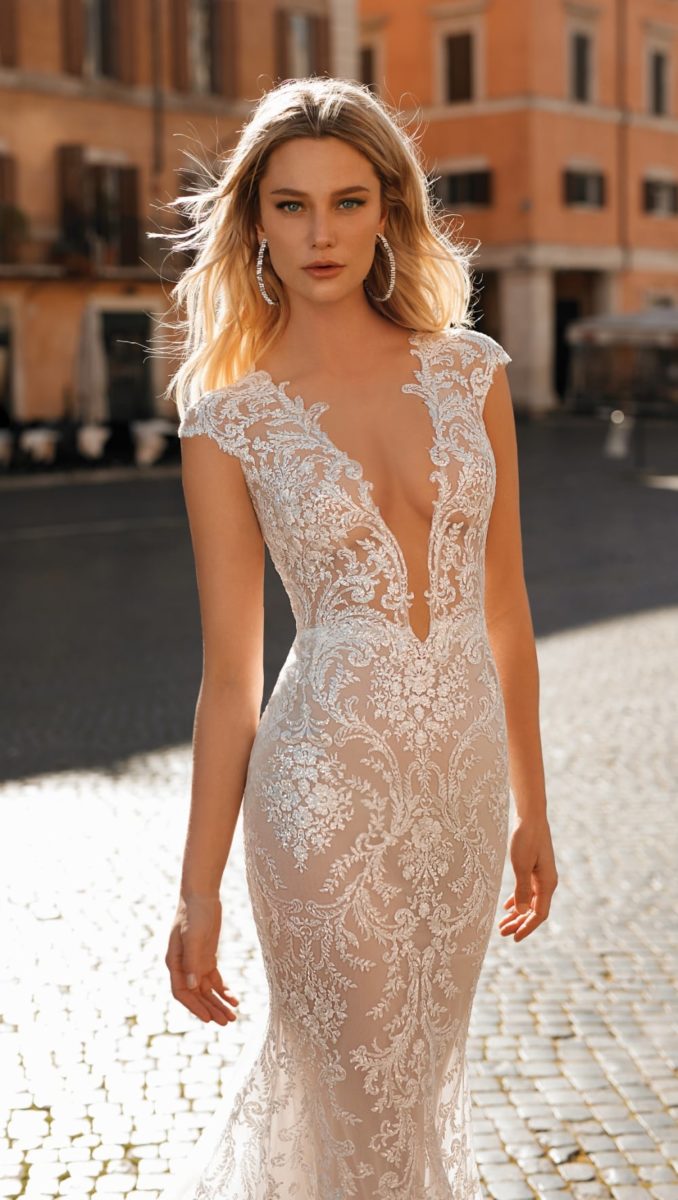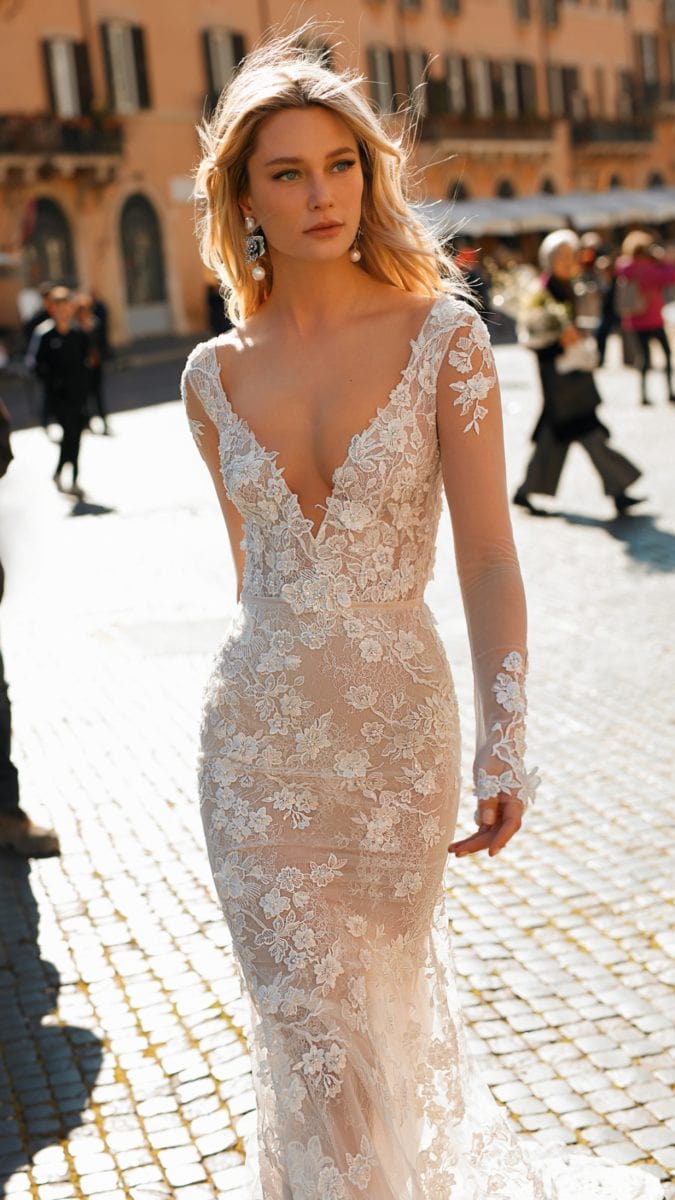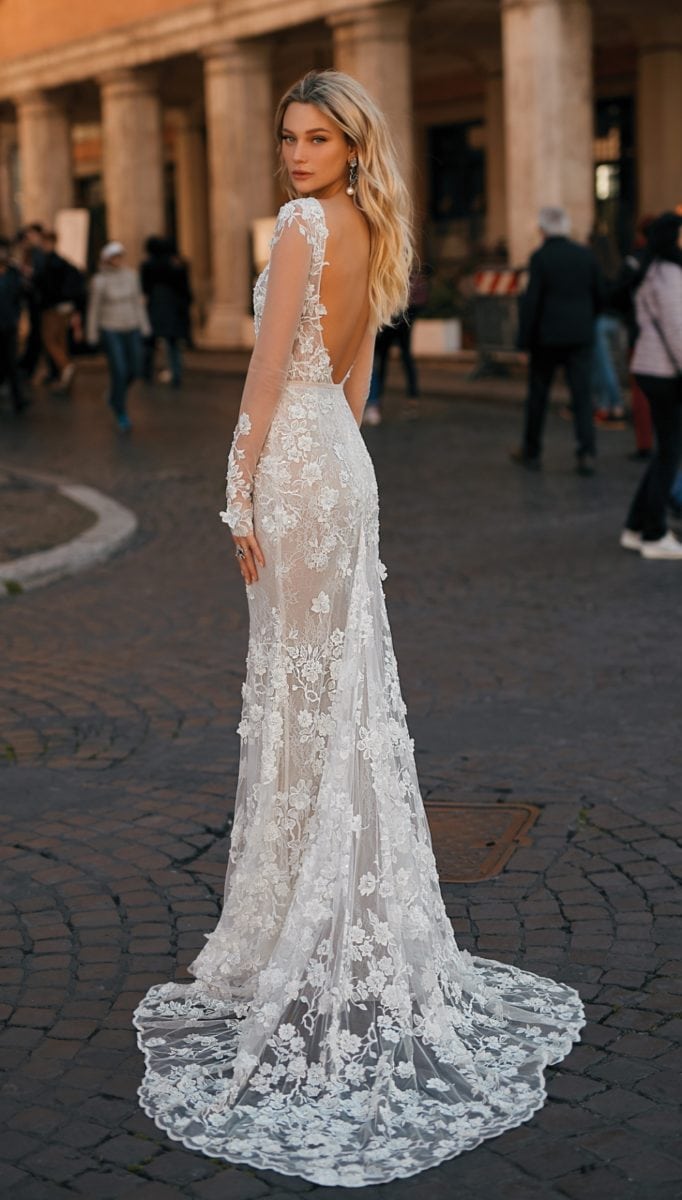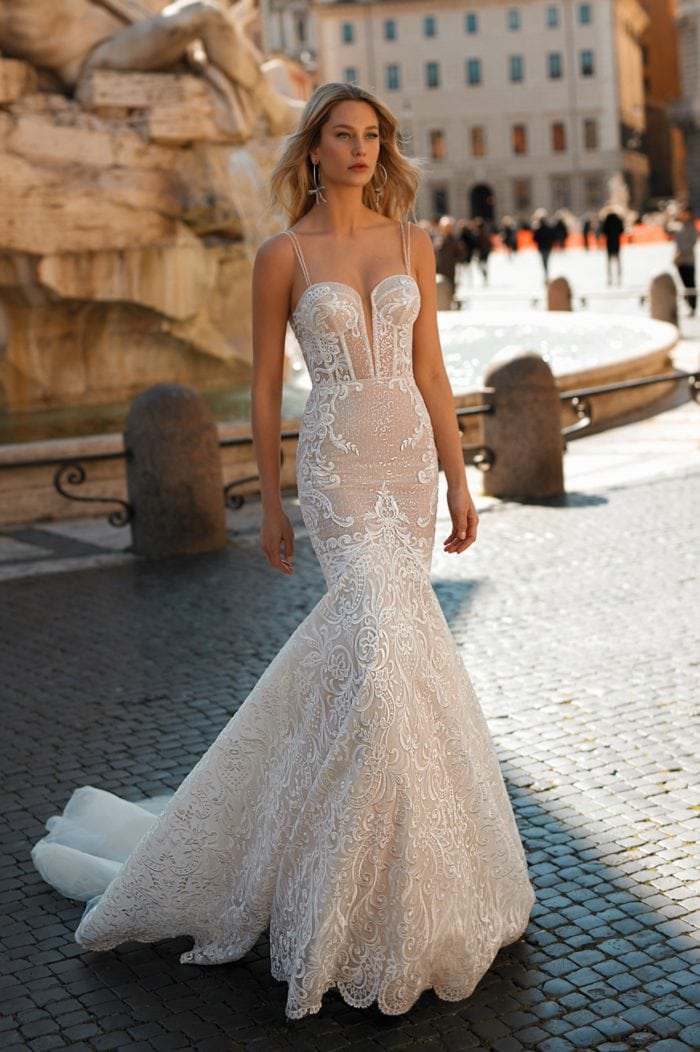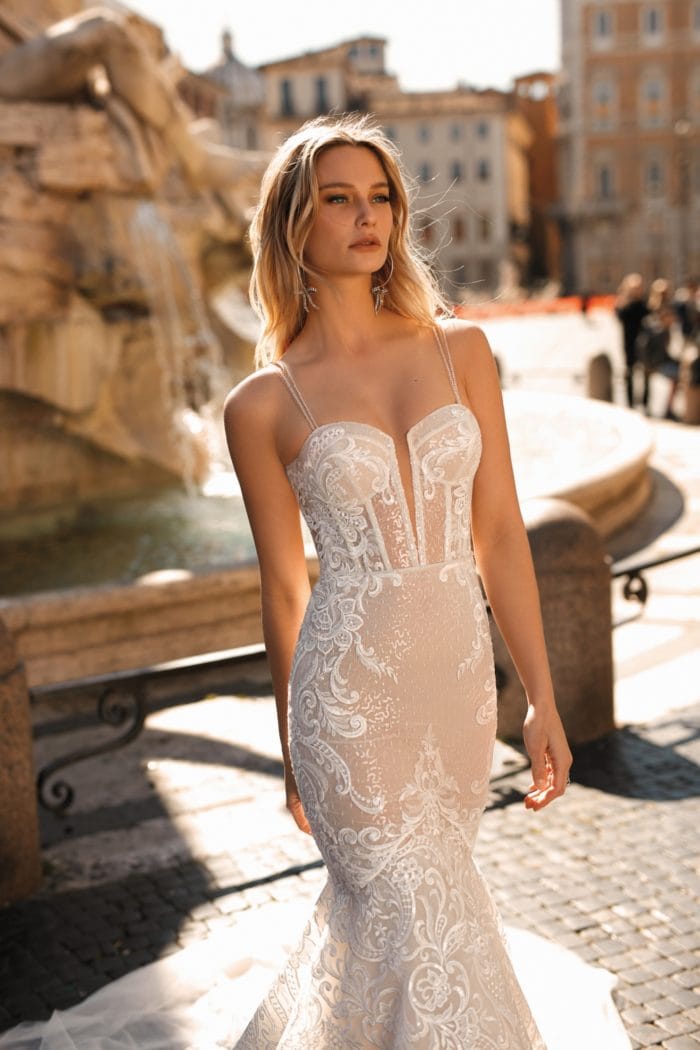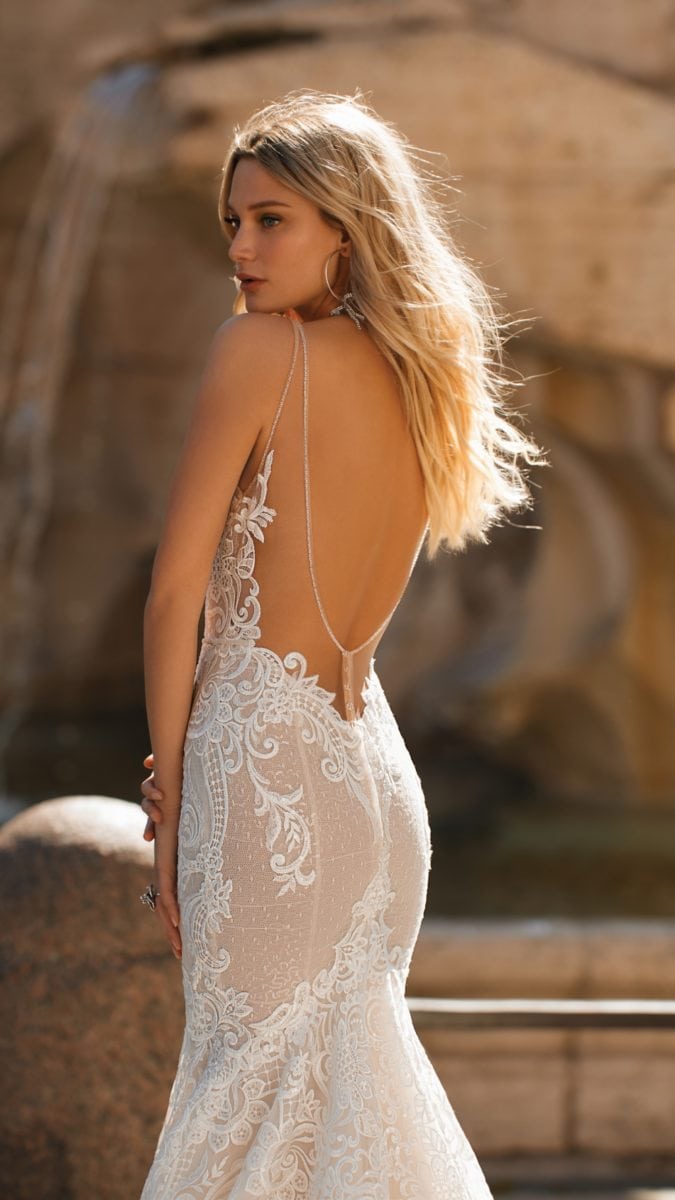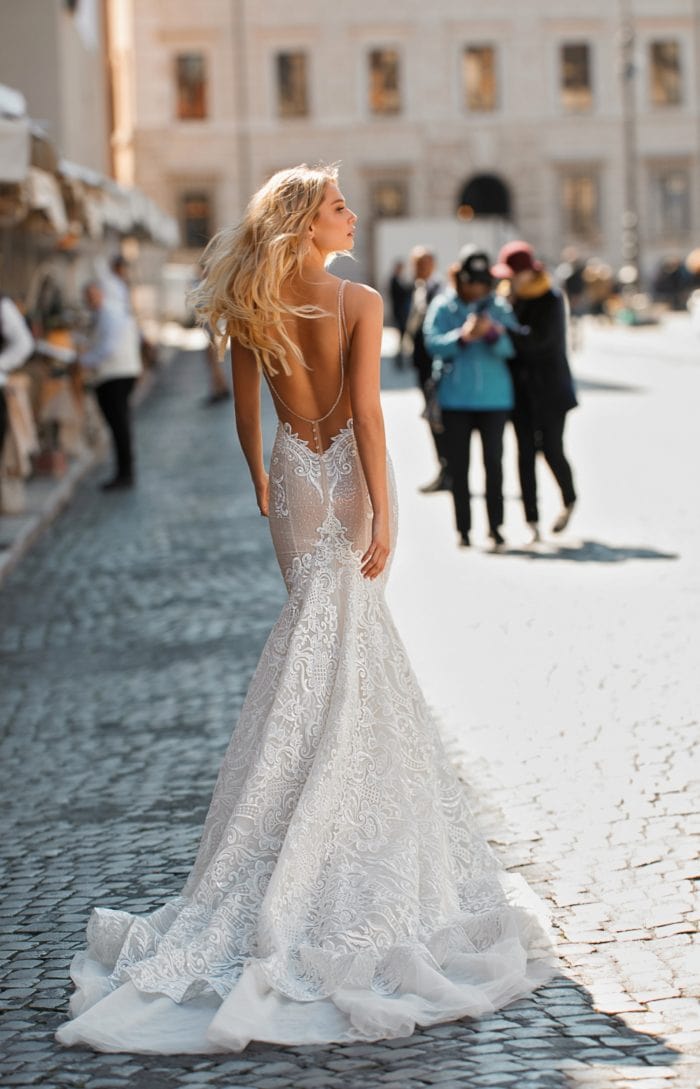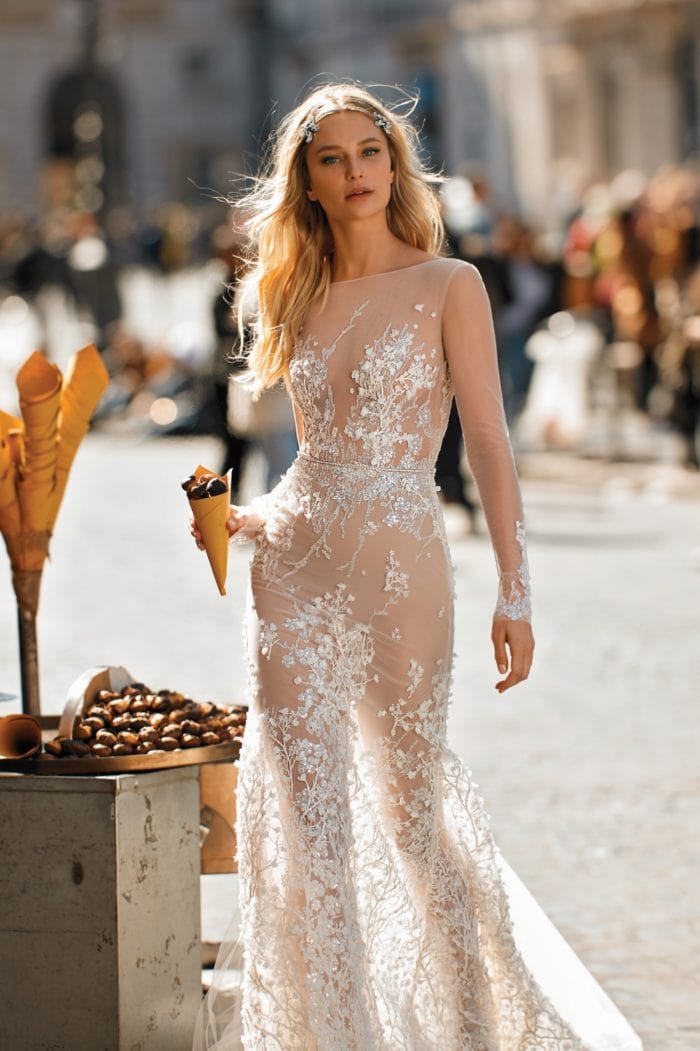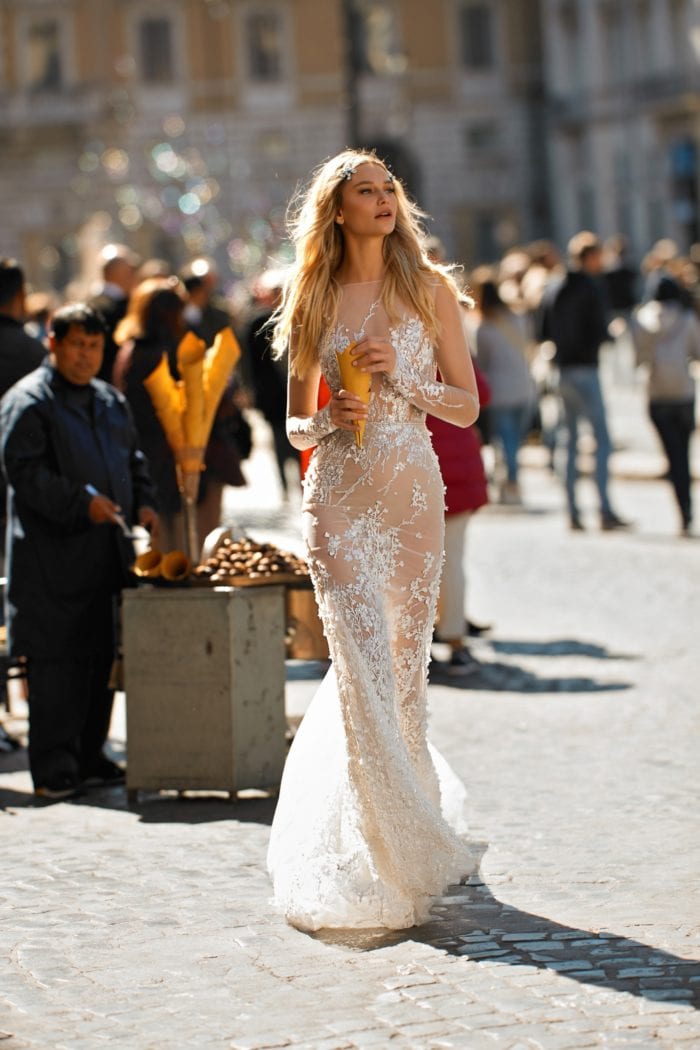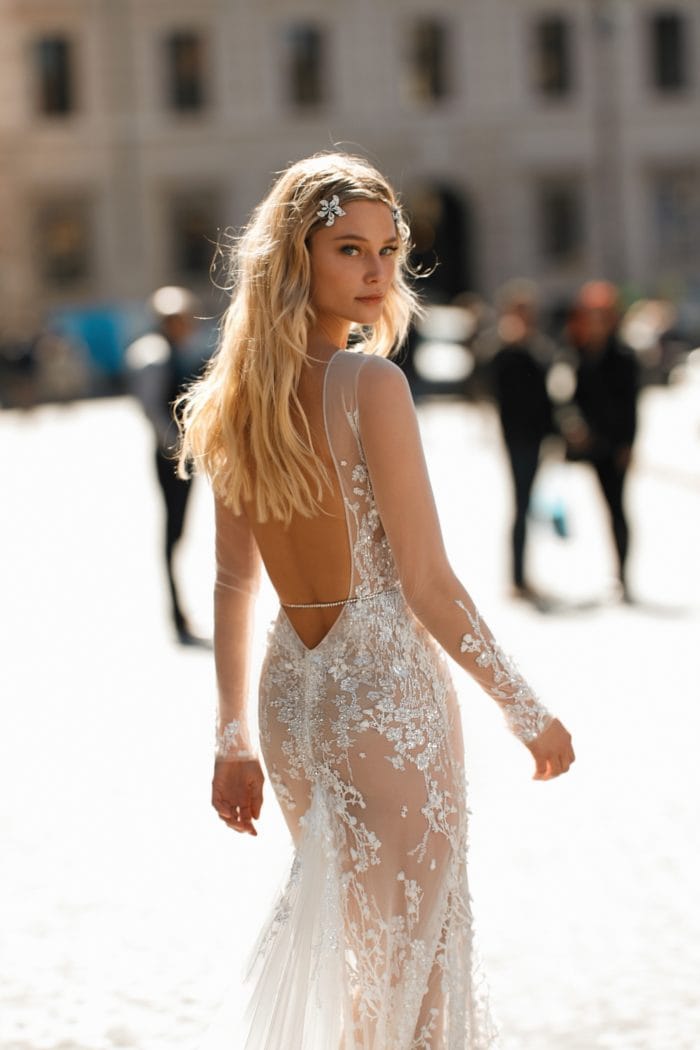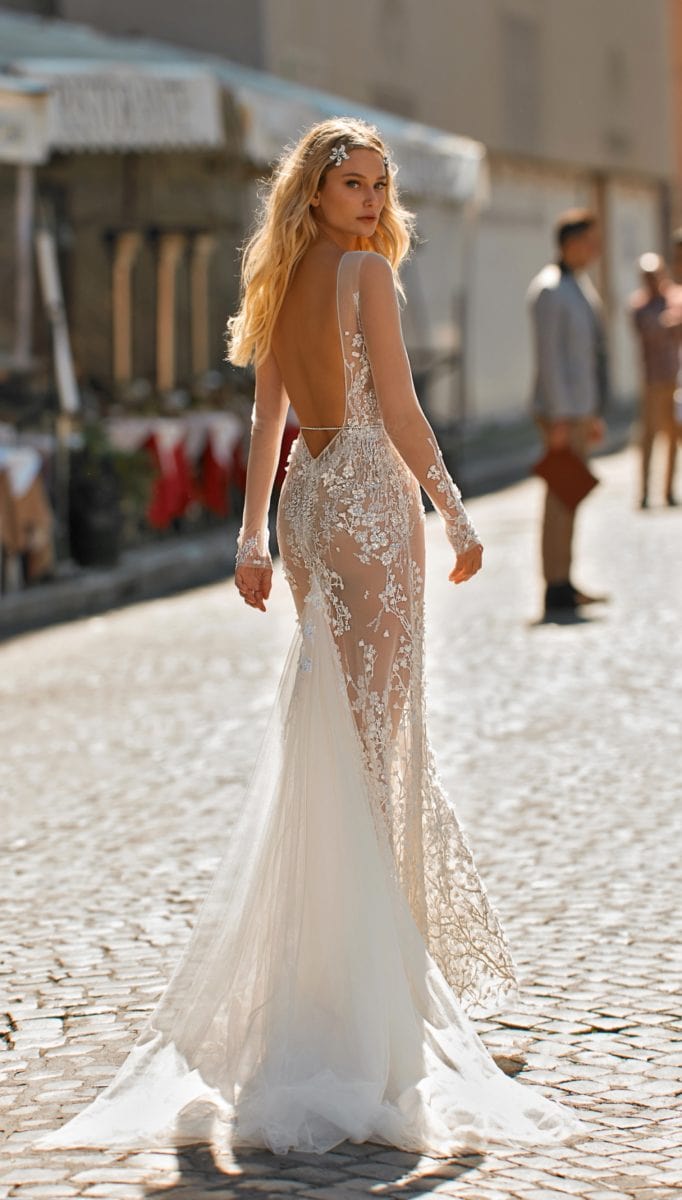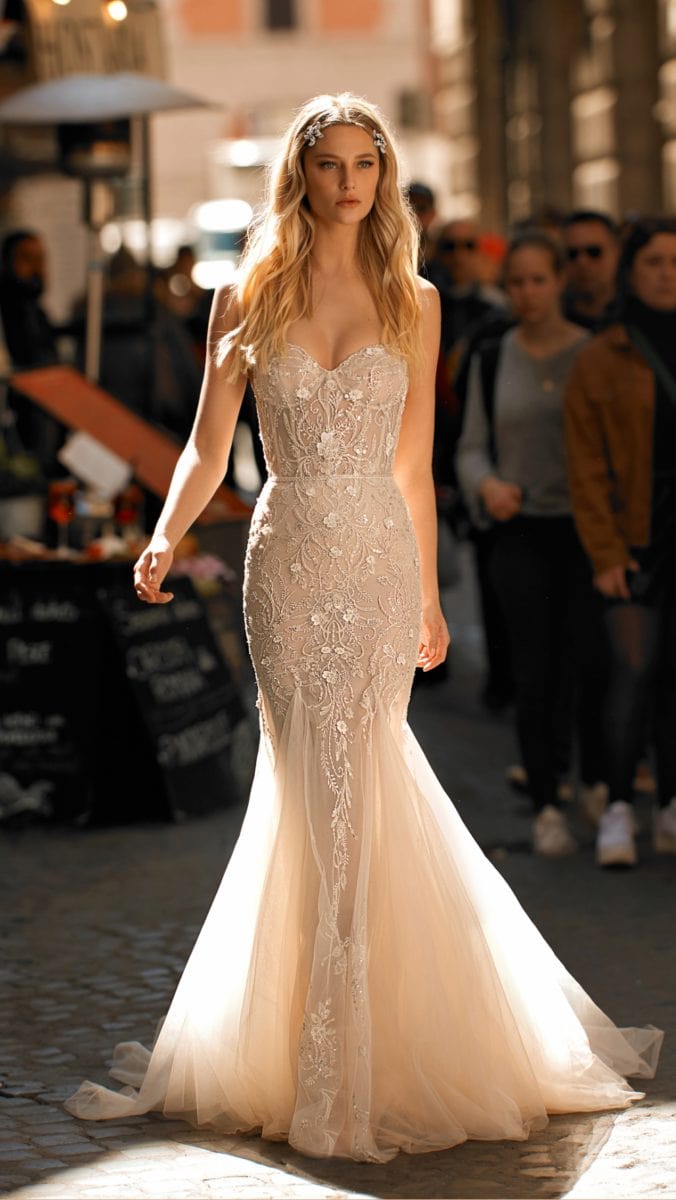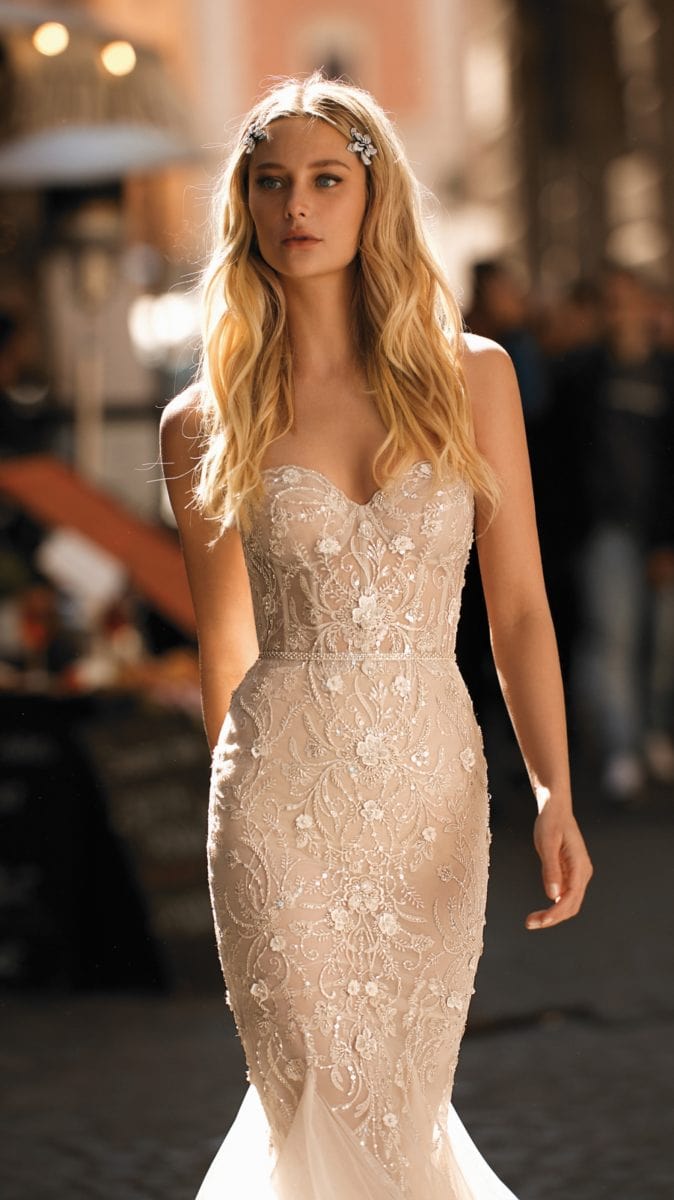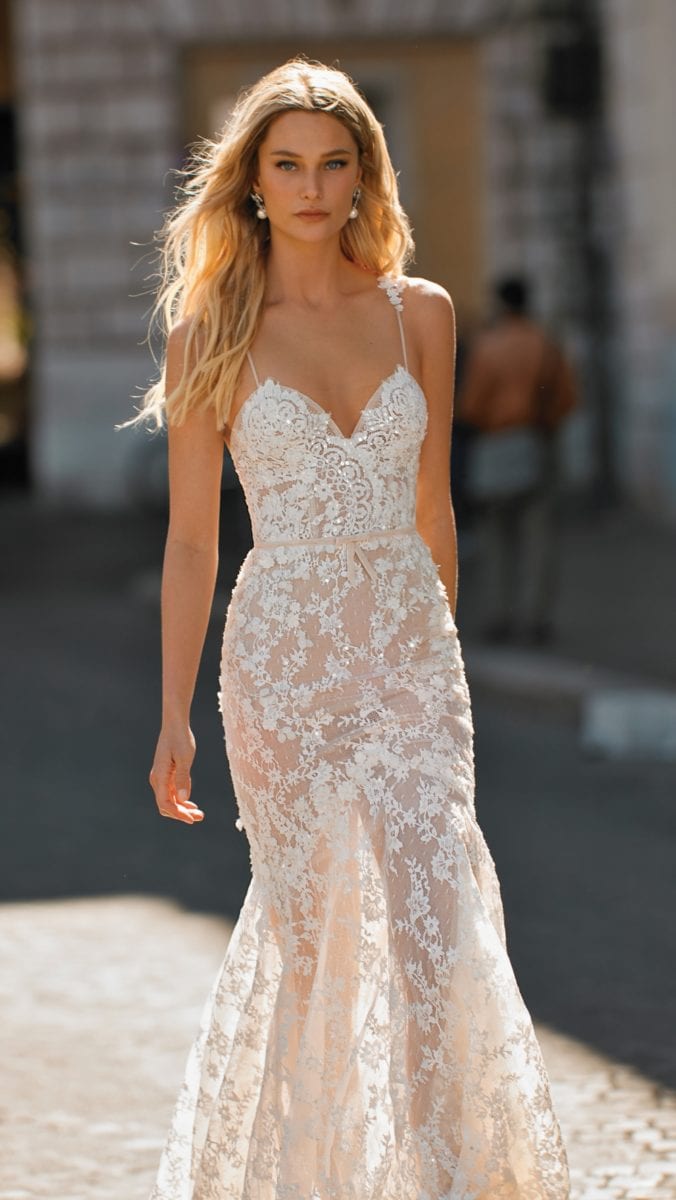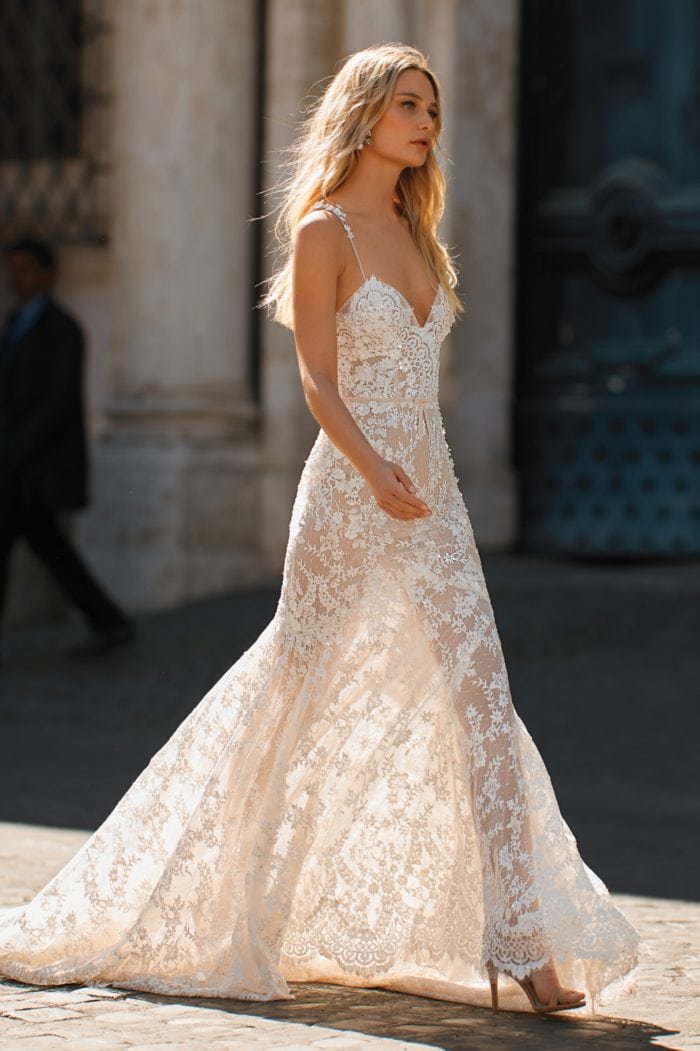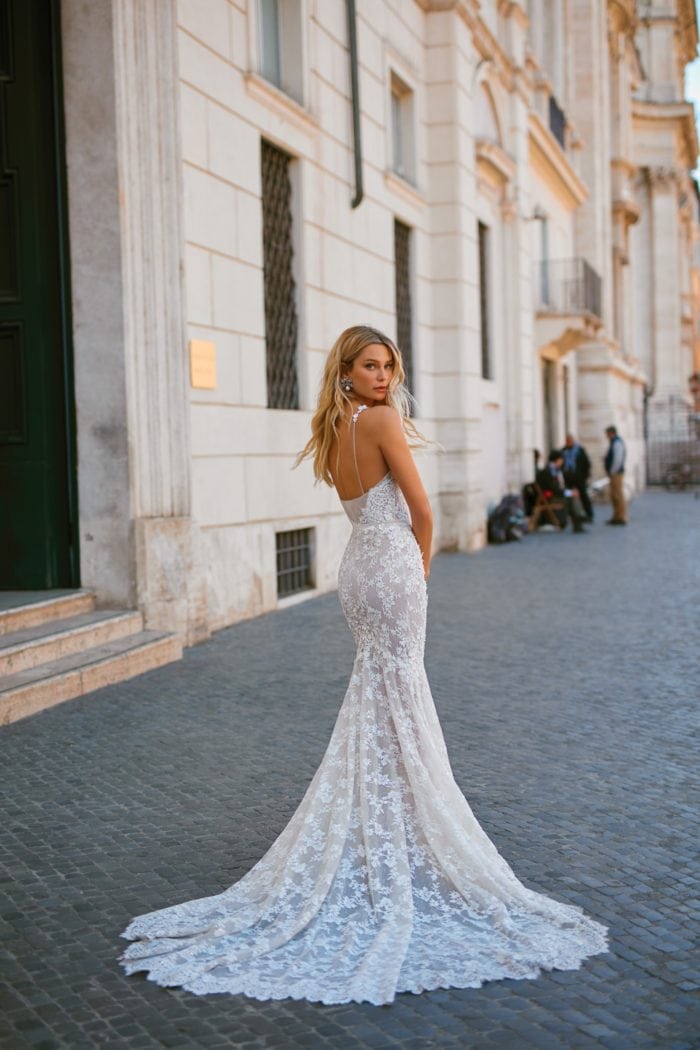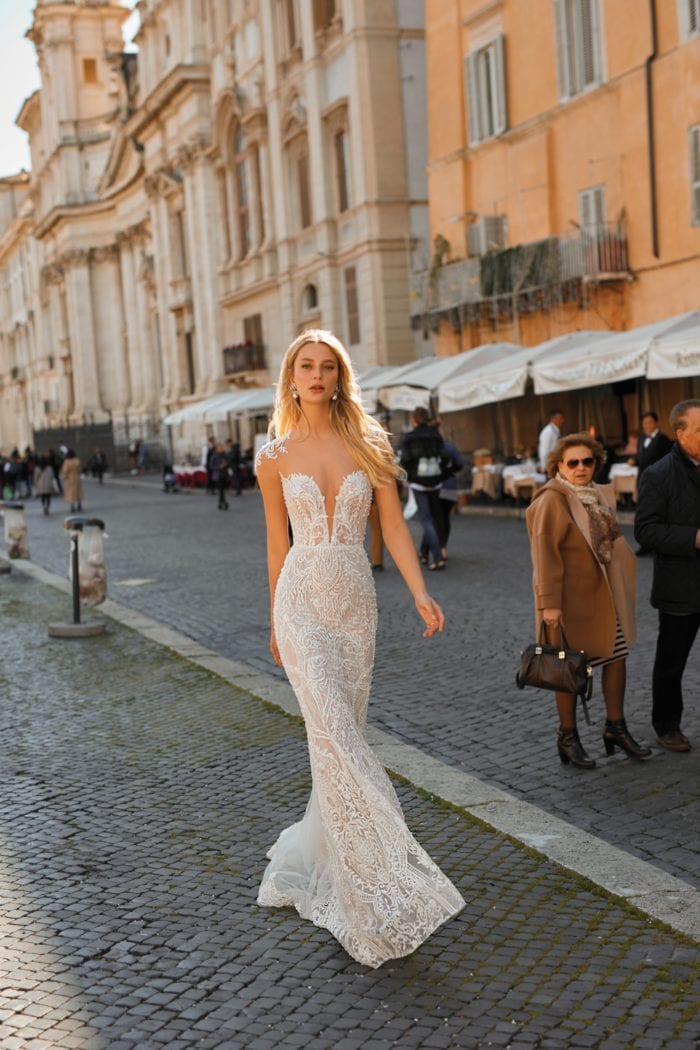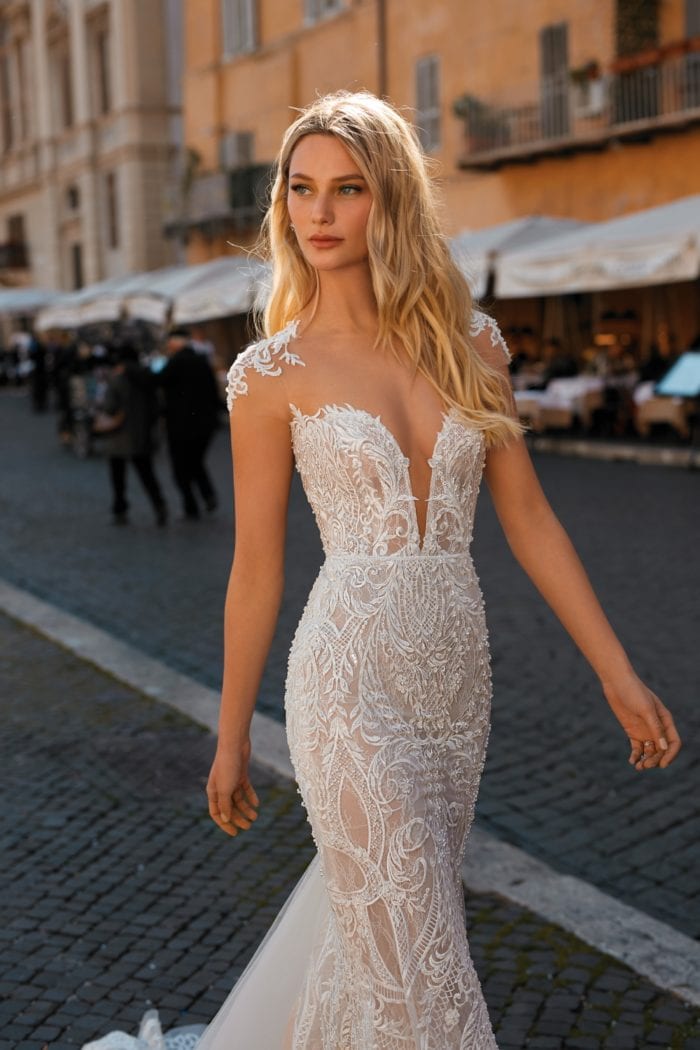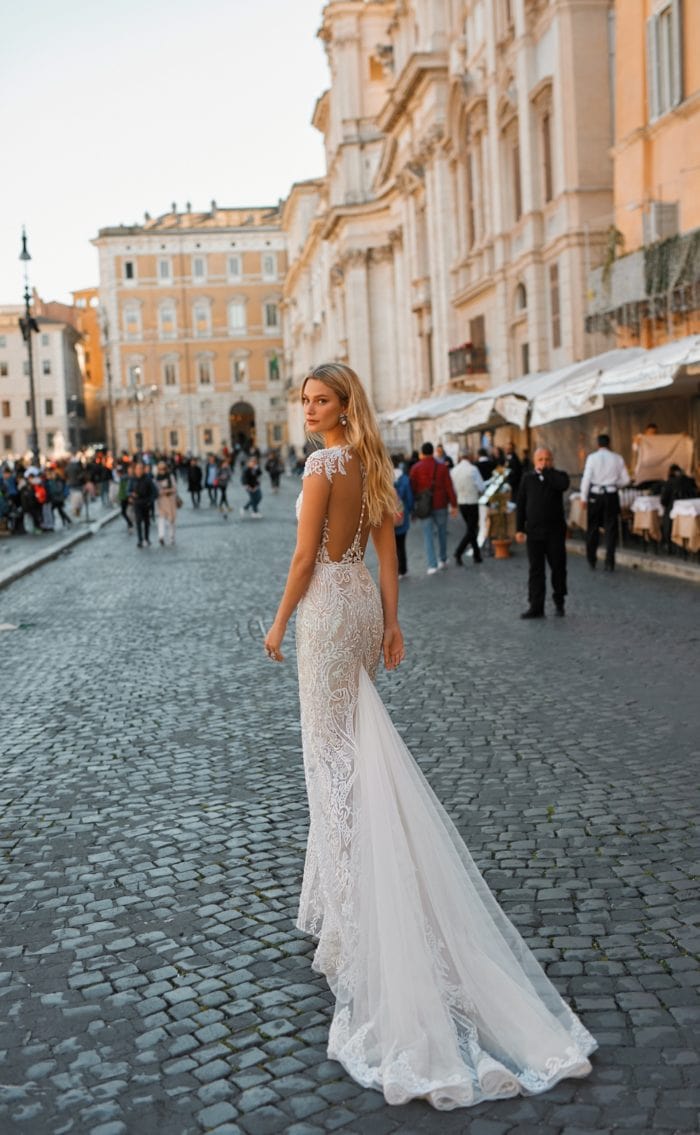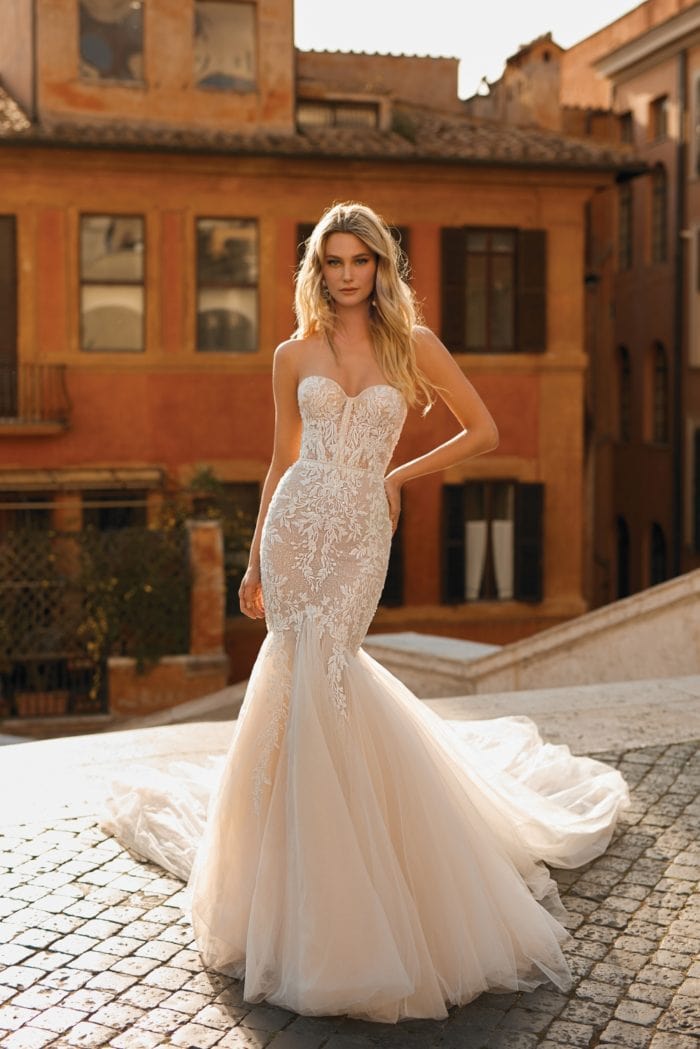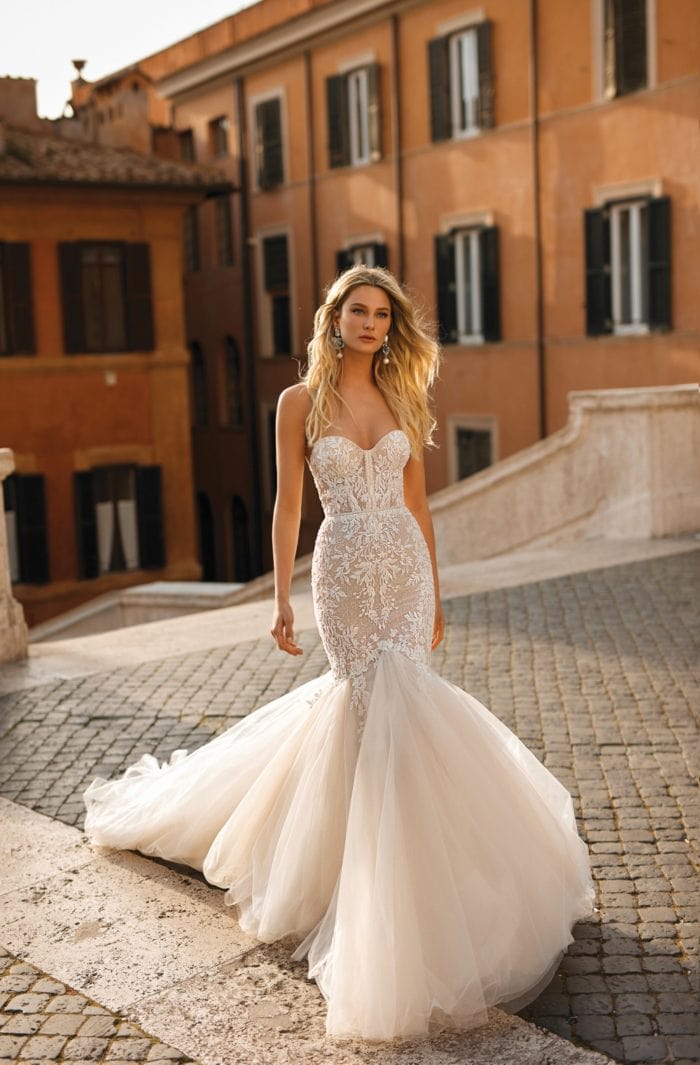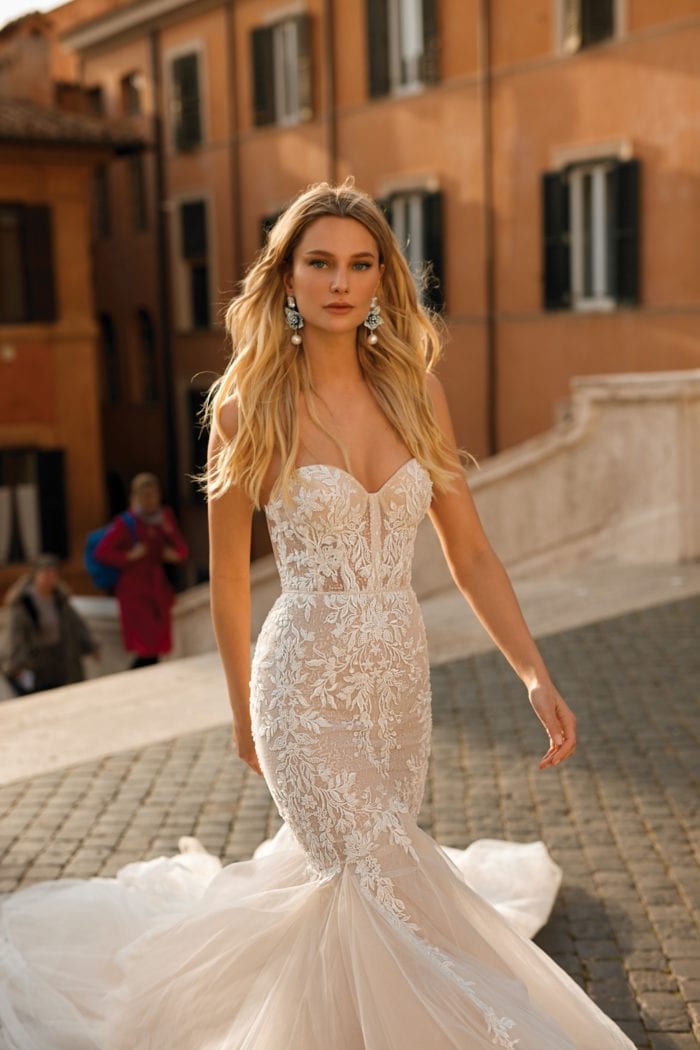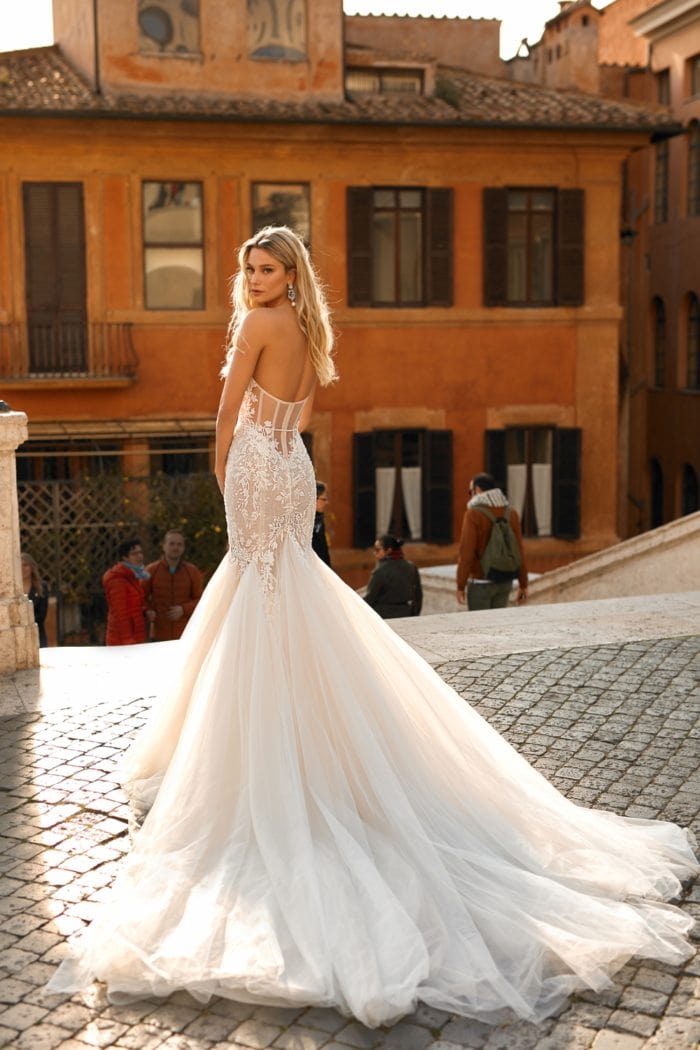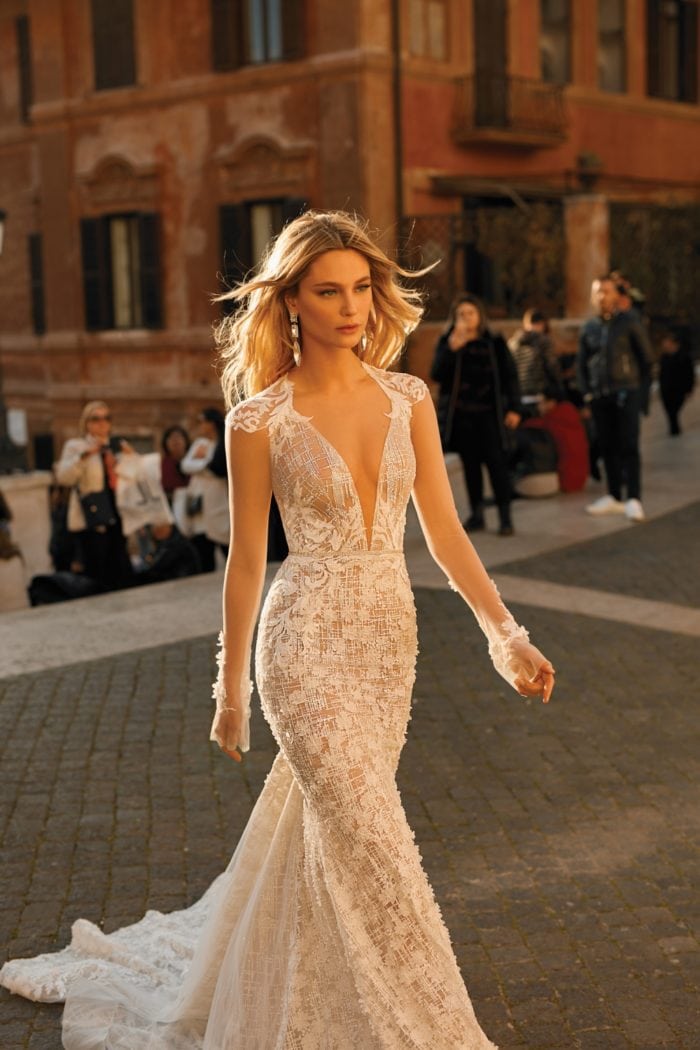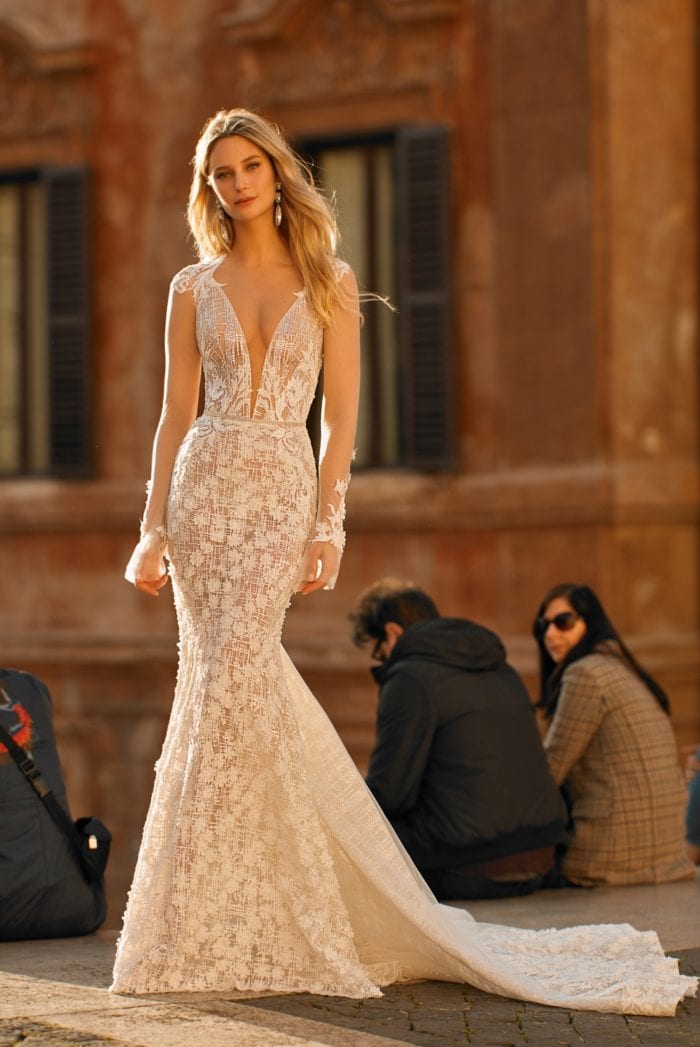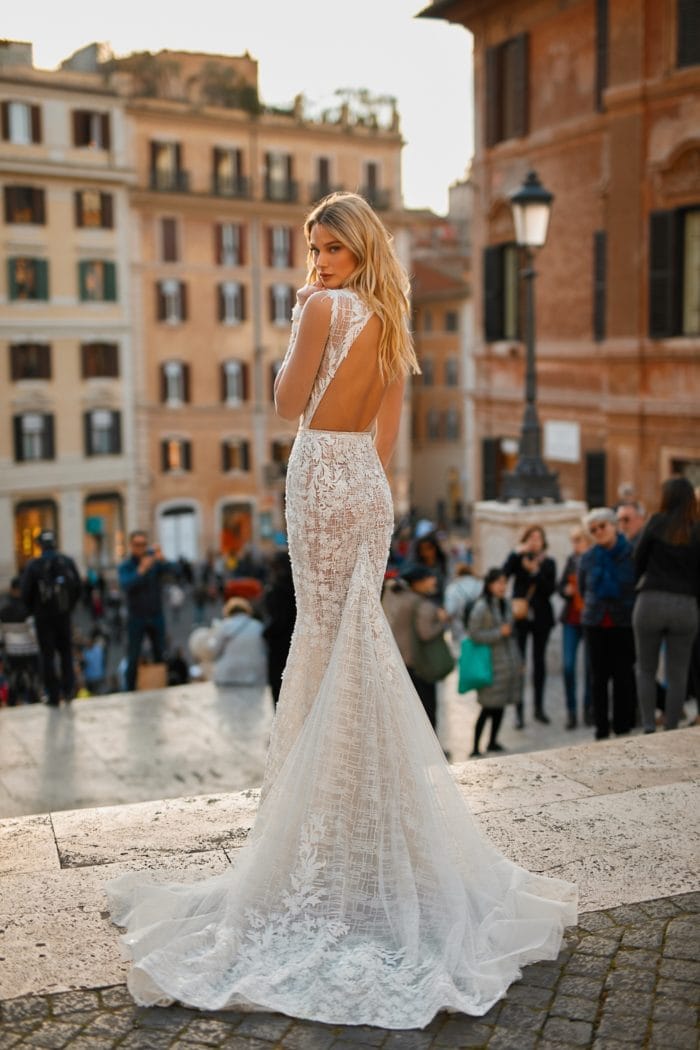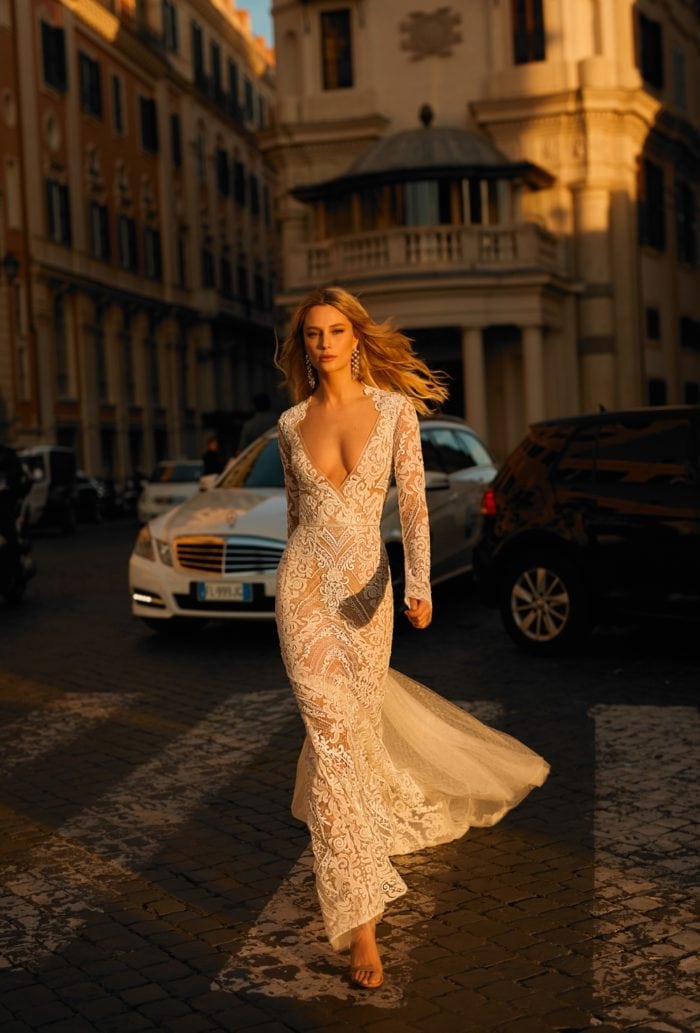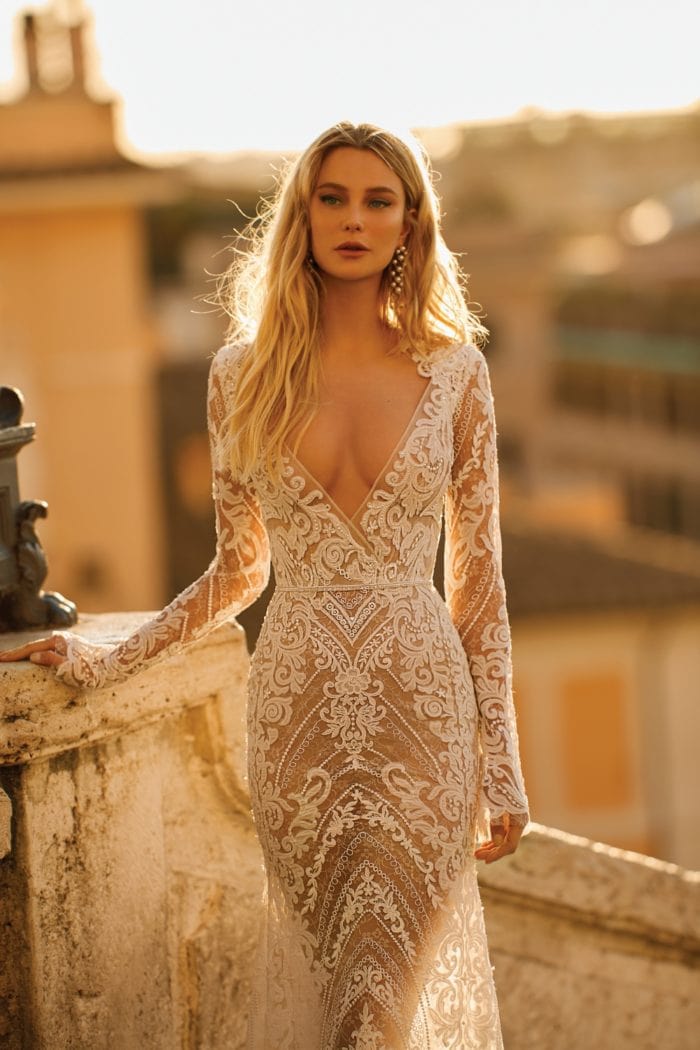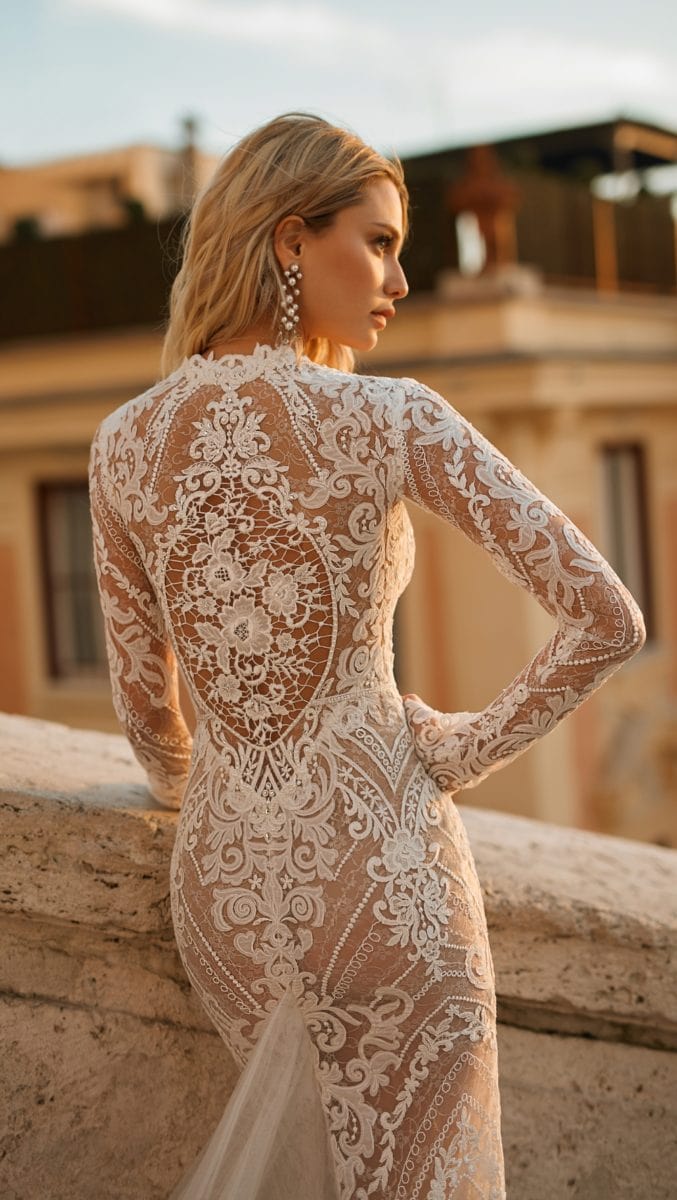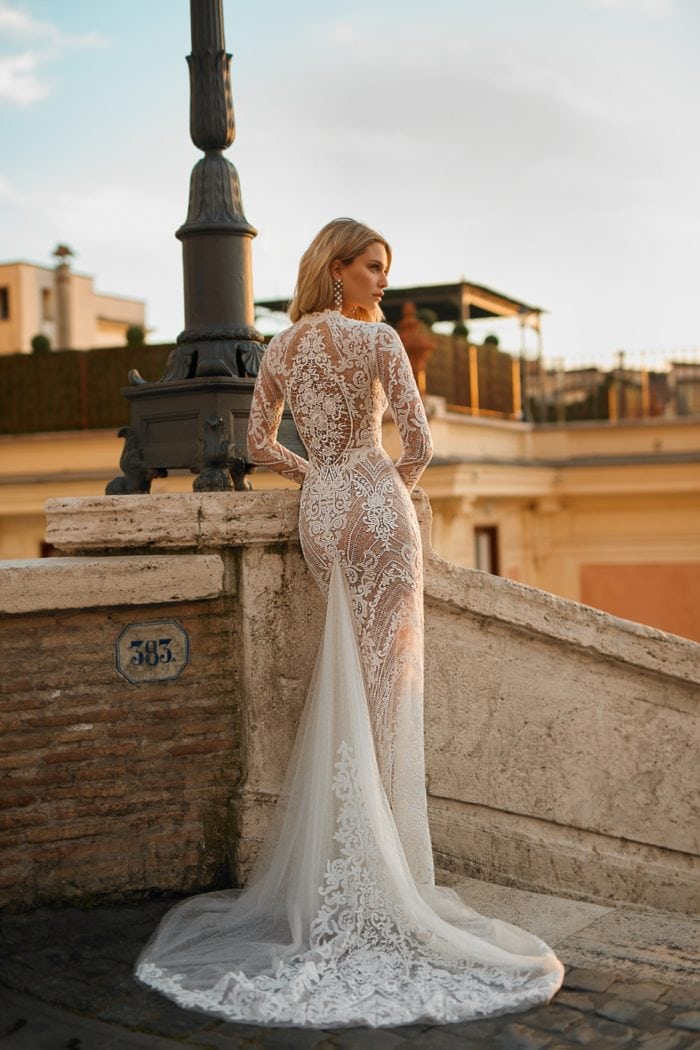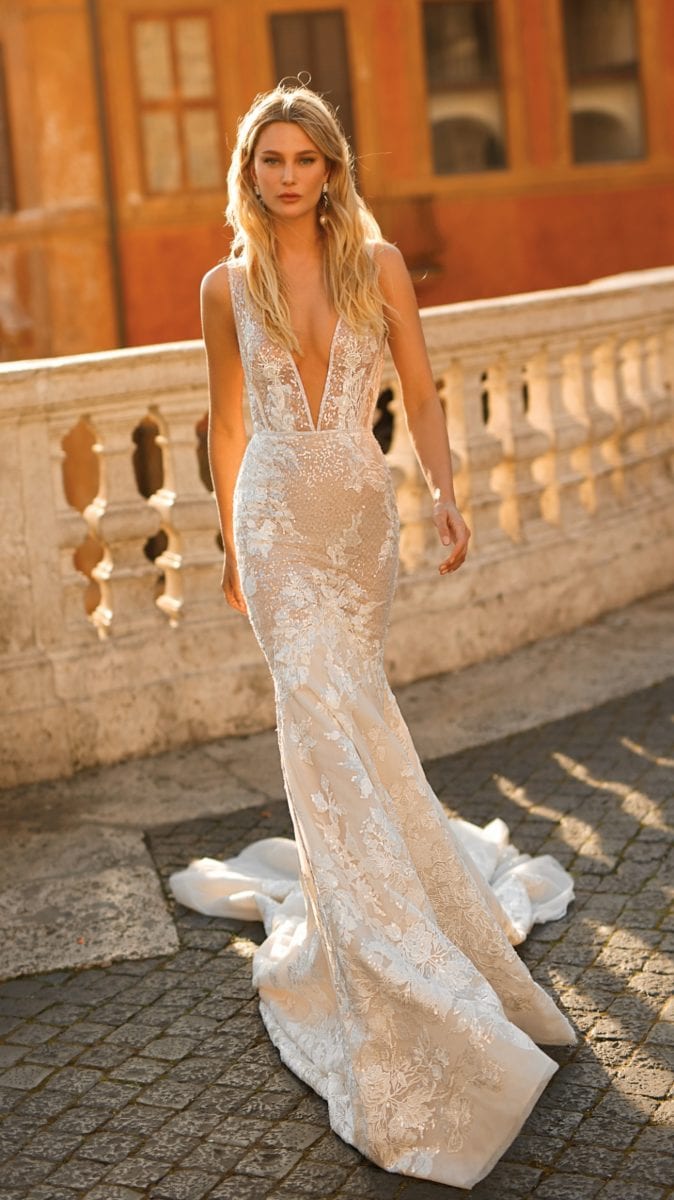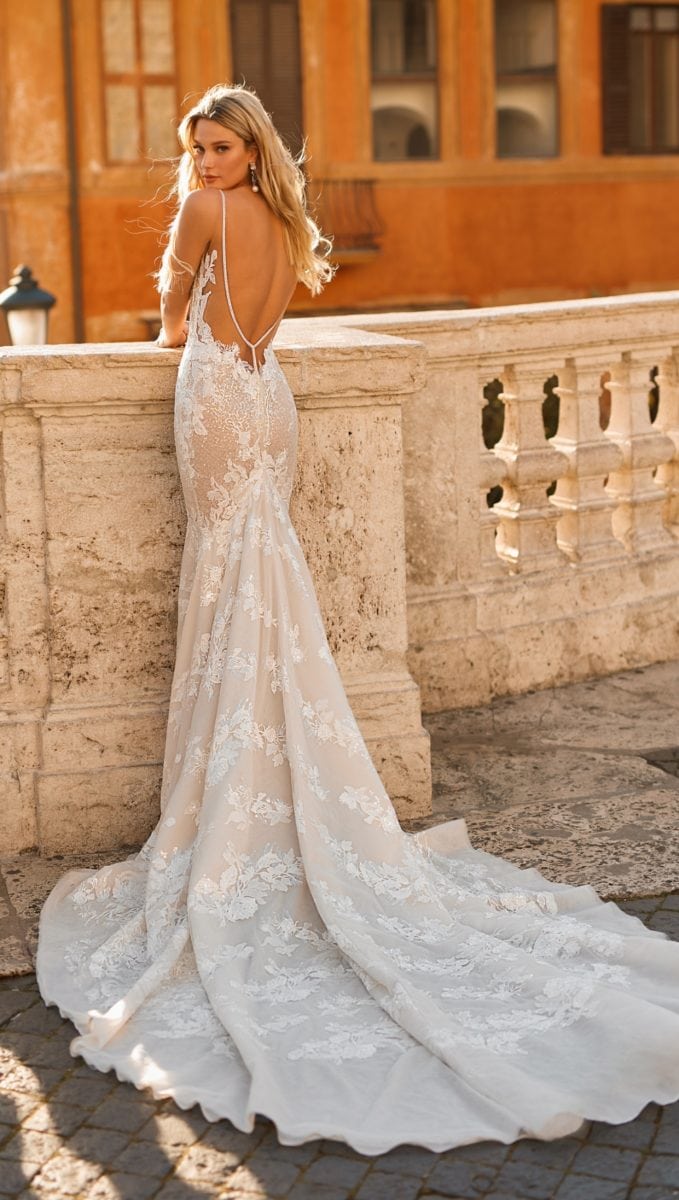 Inspiration for Berta Privee No 2 Bridal Gowns
As Italy's capital, Rome is sprawling with influential art and culture on display. It is the perfect backdrop for our new BERTA PRIVÉE Nº 2 collection. The beautiful city of Rome exudes romance, magic, and culture in its most classical form. Whether it's the amazing scents lingering on the streets or the elegance of the architecture that capture your heart, it is no wonder that Rome inspired such a majestic collection.
PRIVÉE Nº 2 is the next step of this phenomenal new line from BERTA. Classic and famous BERTA silhouettes, combined with many vintage and timeless materials, resulting in a collection that has an extensive variety and can appeal to any bride who looks for a standout look, while still keeping touch with a traditional and classic feel.
Whether it be in the delicate lace detailing, floral appliques, or hints of sequin – this collection offers a more traditional take which draws inspiration from the first BERTA collections. PRIVÉE Nº 2 has all it takes to become front and center in the hearts of many new brides from all over the world.
For more information on any of these gowns, and locations to purchase, please visit berta.com/privee
More Information about BERTA PRIVÉE Wedding Dresses
All images courtesy of BERTA PRIVÉE. Please visit their site for more information on these gowns. Also see the wedding dresses we've featured from the BERTA Miami Collection, 2019 BERTA Wedding Dresses from the Athens Collection , And MUSE by BERTA Wedding Dresses from the 2019 City of Angels Collection.
Wear it With: Bridal Accessories
The shopping sources in this section post use affiliate links. This site may earn a commission if you make a purchase from our links.