Many of us have the Royal Wedding on our minds this week, so showing you some regal wedding inspiration is very much on the agenda. Perhaps no bridal collection put forth more Royal Wedding inspiration than the THEIA wedding dresses in the Spring 2019 bridal collection!
THEIA Spring 2019 Bridal Collection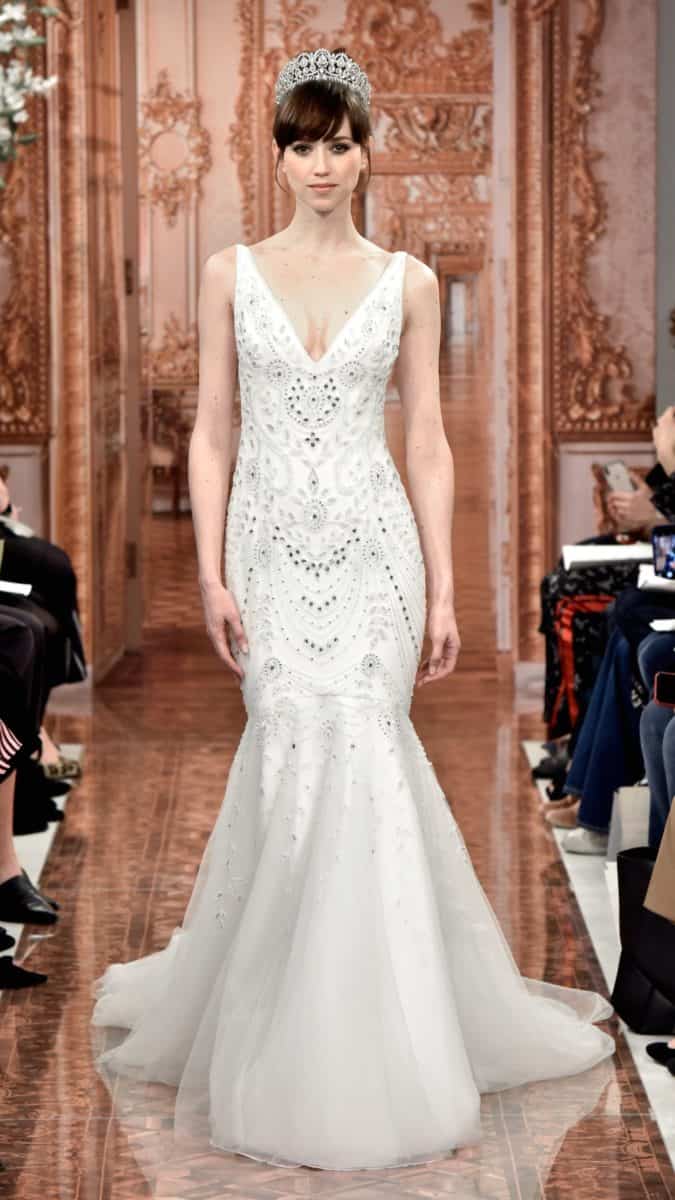 In the spirit and celebration of the Royal Wedding this spring, THEIA designer and Creative Director, Don O'Neill gave the collection a royal twist interpreted for the THEIA bride. The result is a modern take on silhouettes and embellishment with both understated details - such as lace under transparent layers, and grand touches -- like floor-length capes and rich brocades.
The show itself was, "Set in inside a palace, its baroque scroll work informed the rich and opulent embroideries and gilded tapestry brocades. Body hugging silhouettes are dripping with ornate crystal beadwork inspired by tiaras and crown jewels. "
THEIA Bridal Collection Inspiration
The THEIA 2019 Bridal Collection is described as: "THEIA's signature soft ball skirts sweep elegantly from crystal and pearl encrusted bodices. Delicate Chantilly laces are layered in a mille-feuille of silk organza and tulle offering a sophisticated take on transparency and lightness. THEIA's princess bride is cool, modern, sexy and confident, re-inventing palace protocol for a new age royal family."
We love this take on the modern royal aesthetic. These bridal gowns make a royal wedding dress attainable for current-day brides who are every bit as regal in their own right!
THEIA Wedding Dresses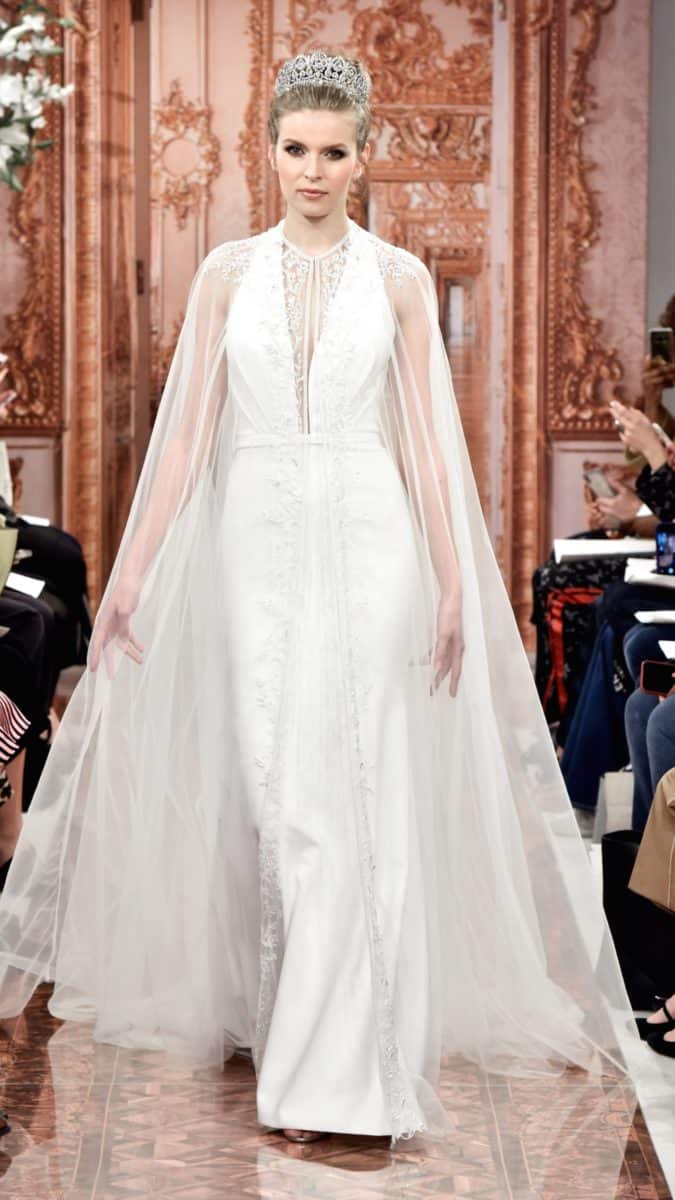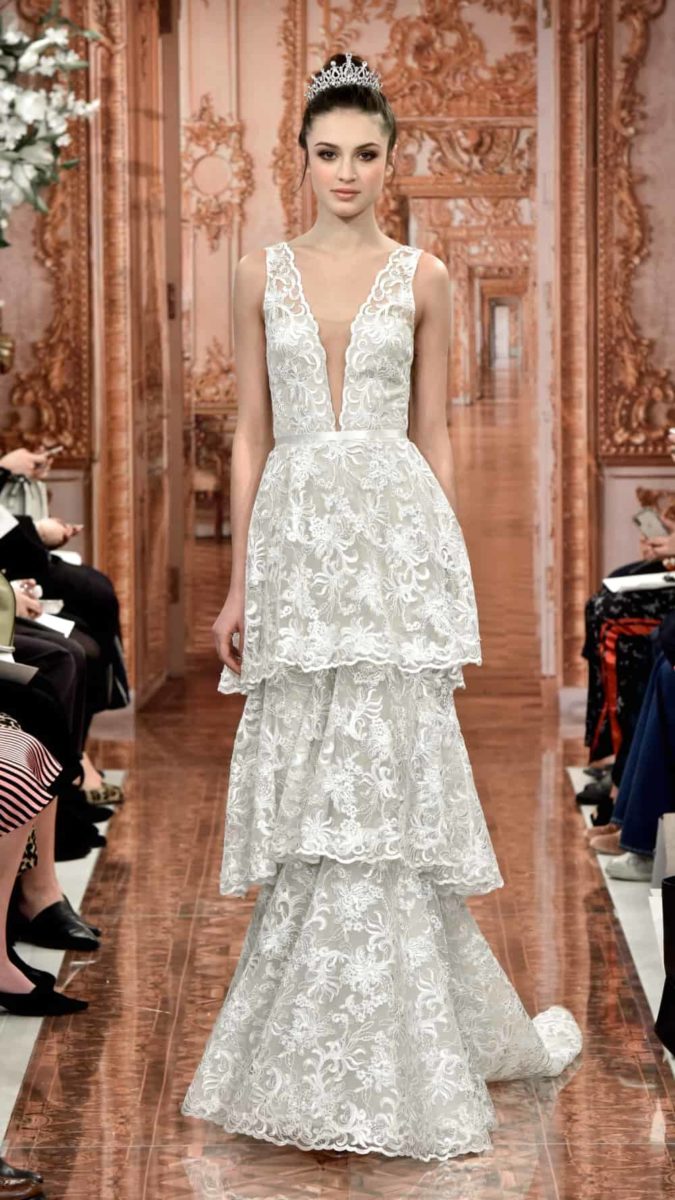 Georgiana - this dress is available from BHLDN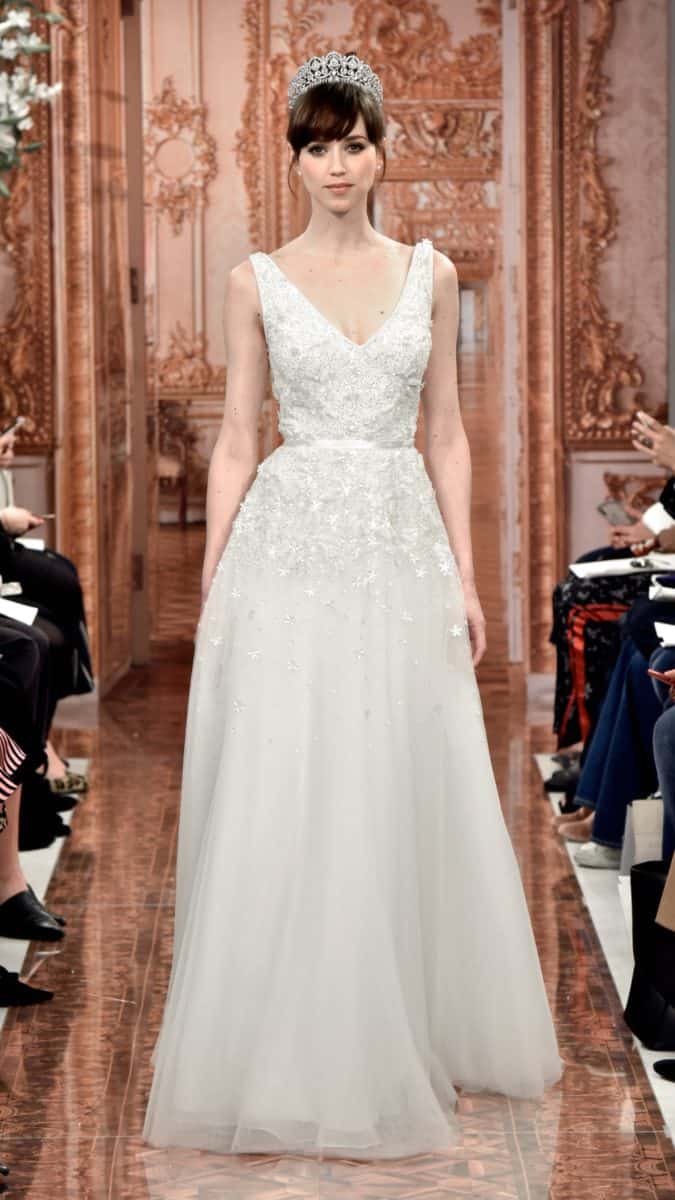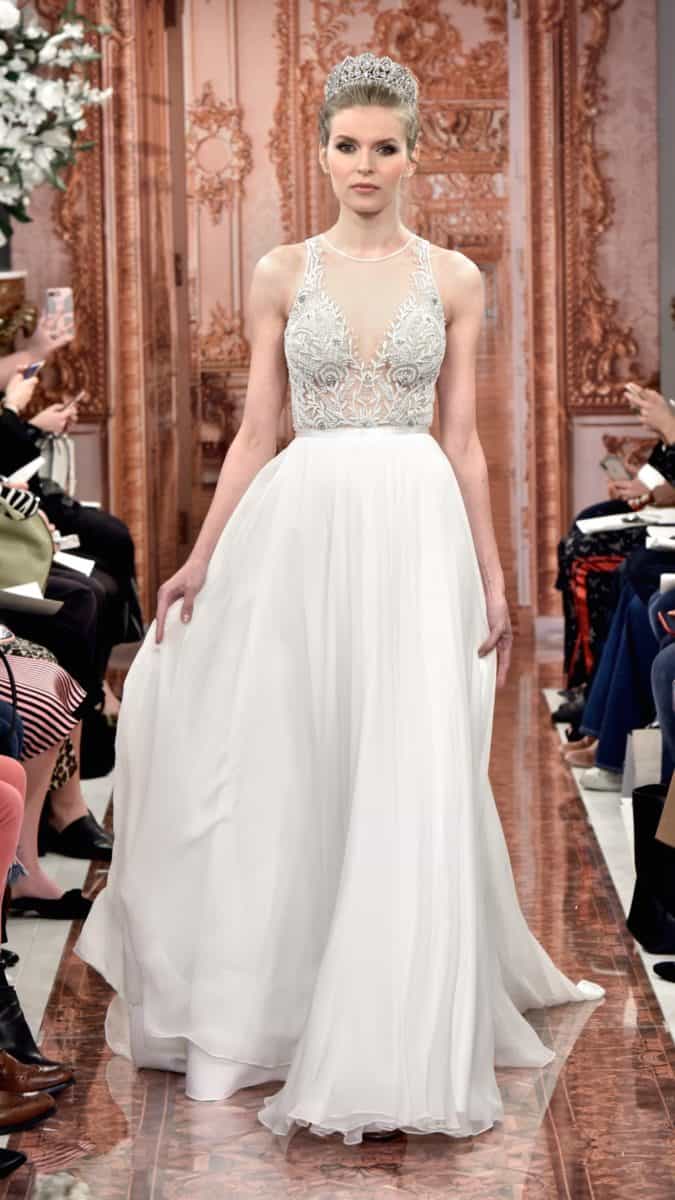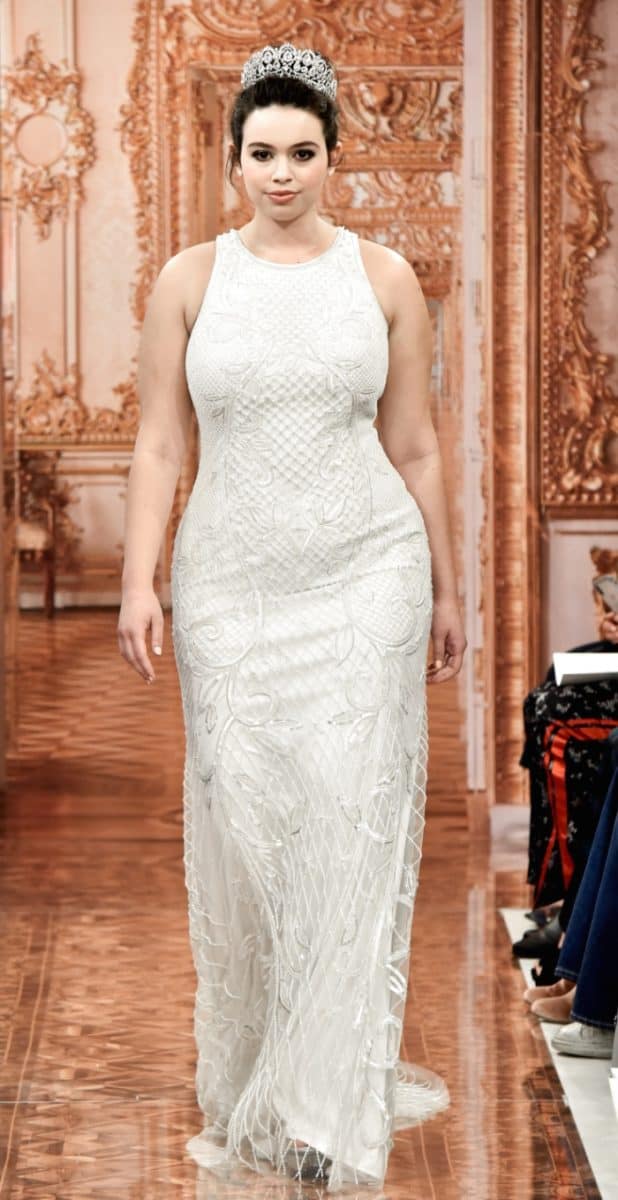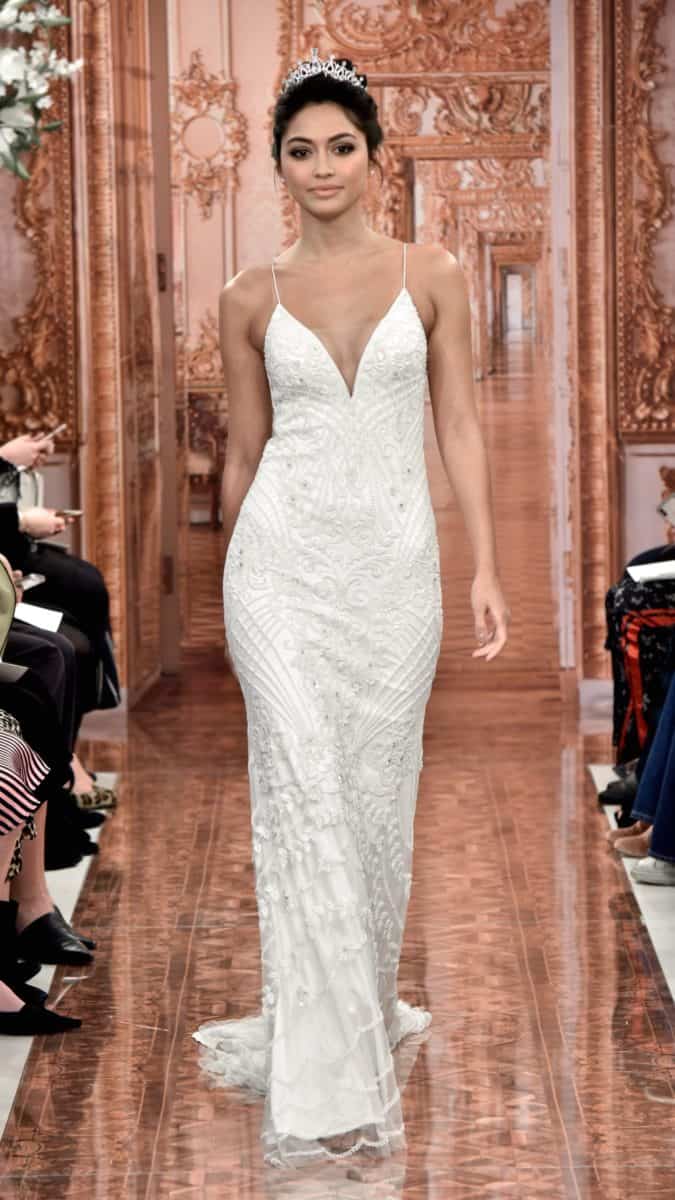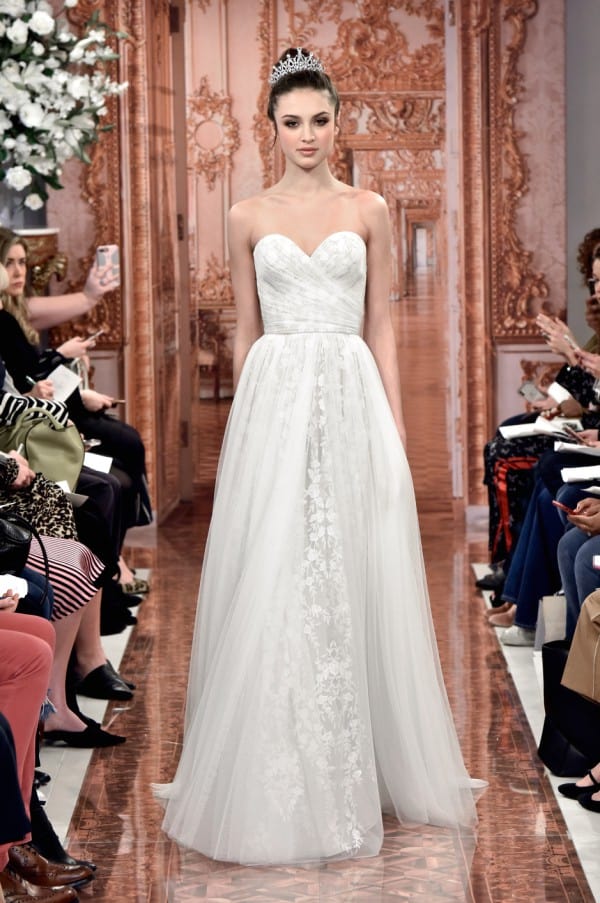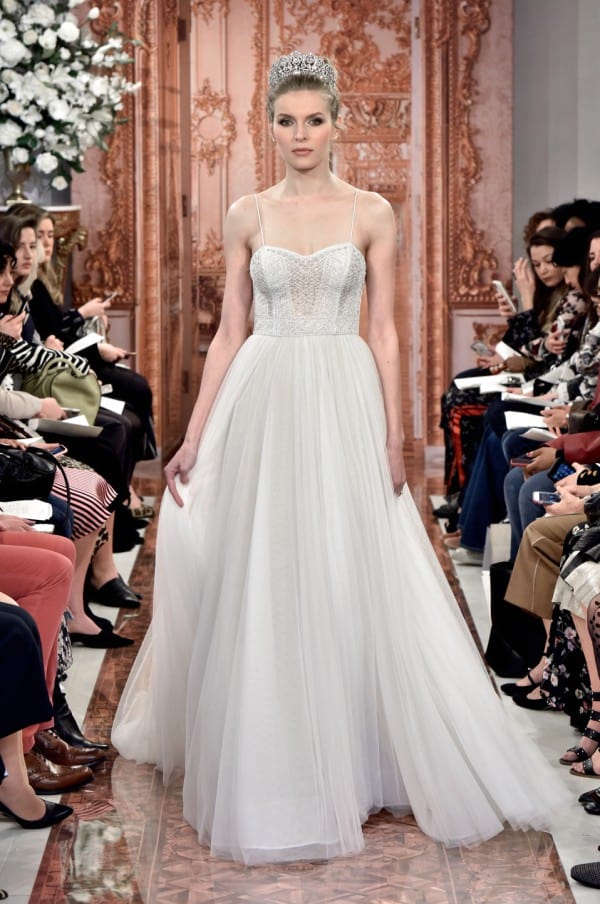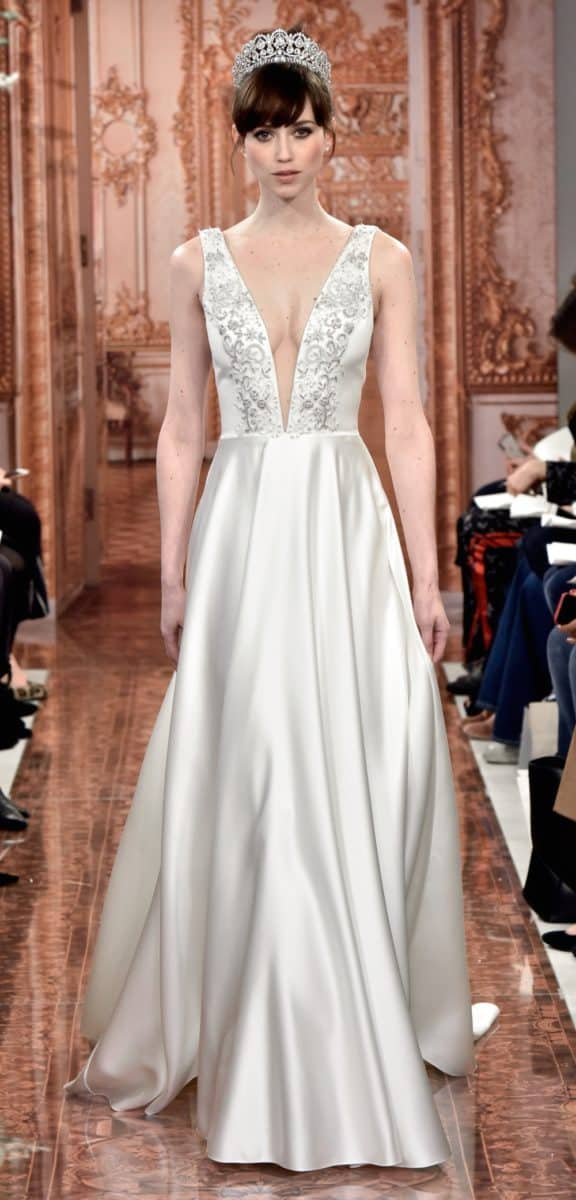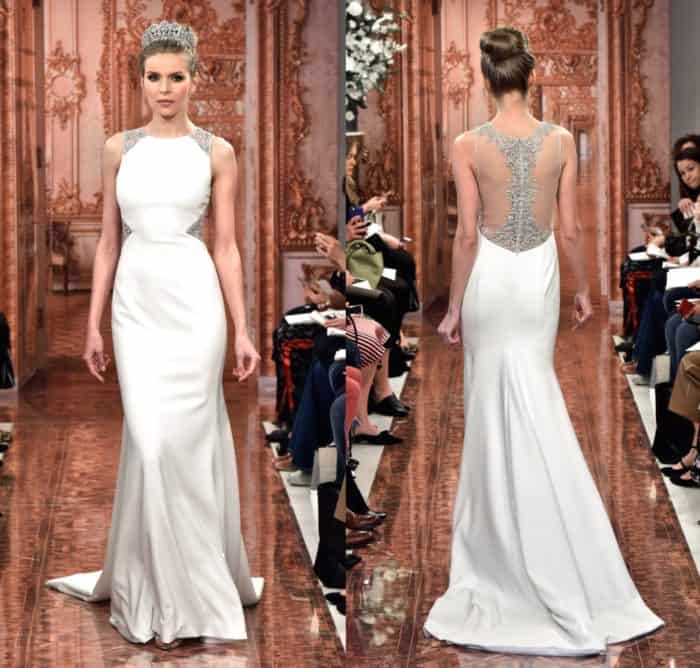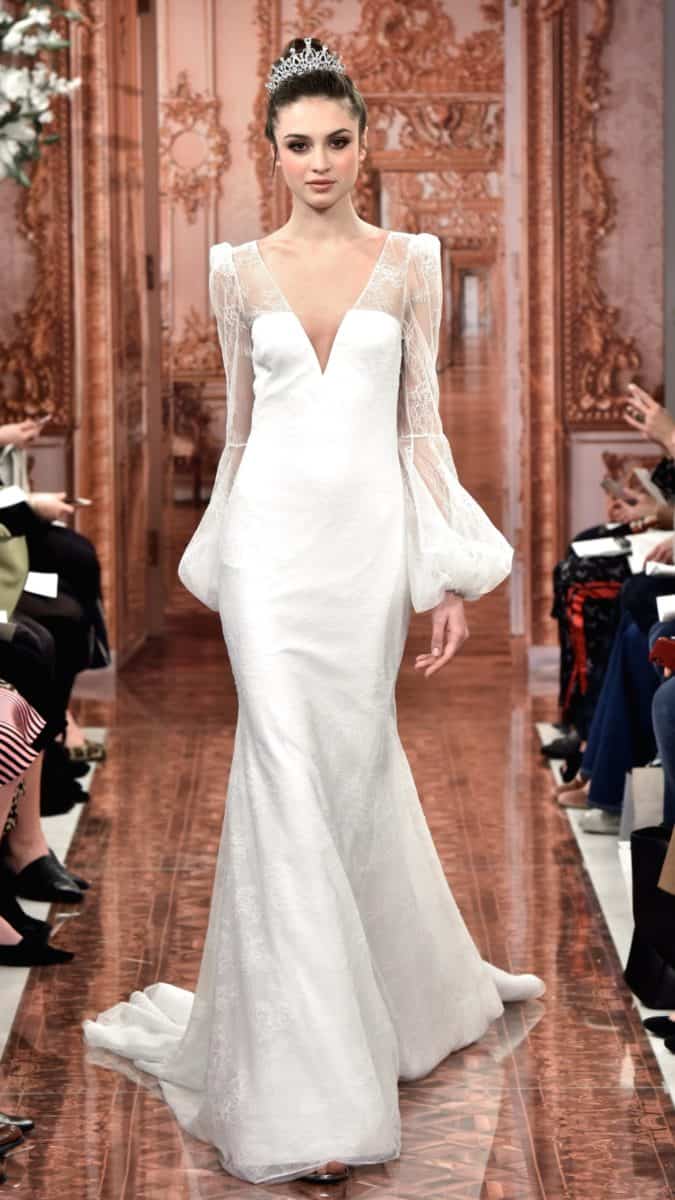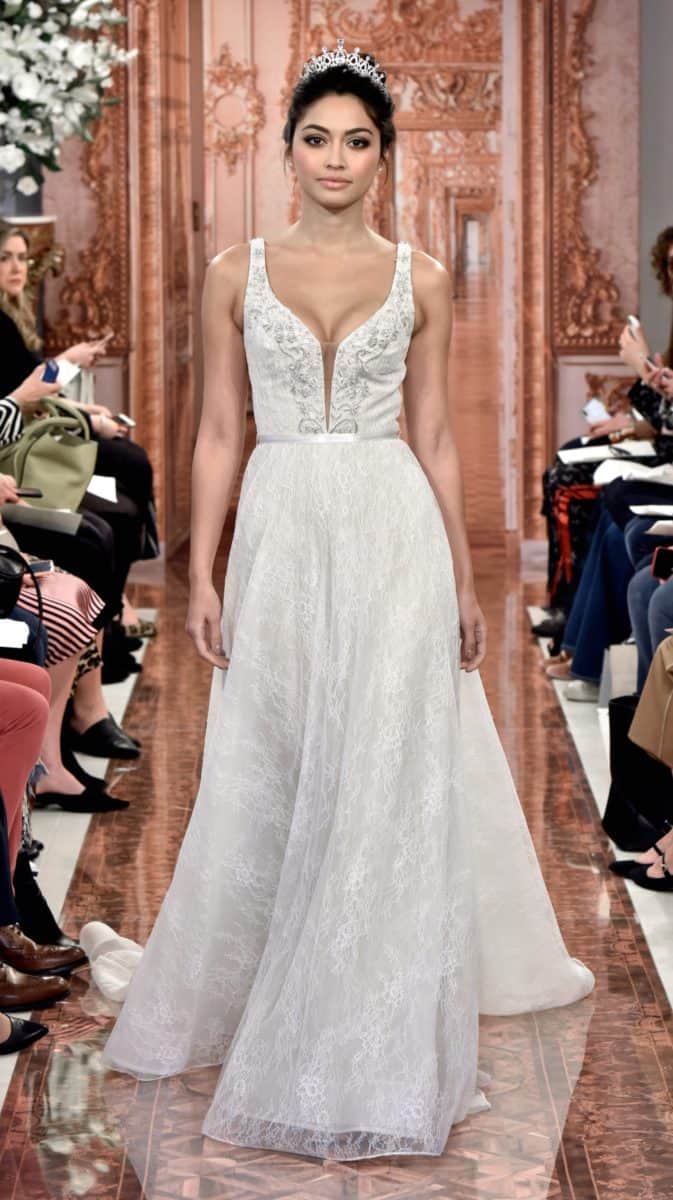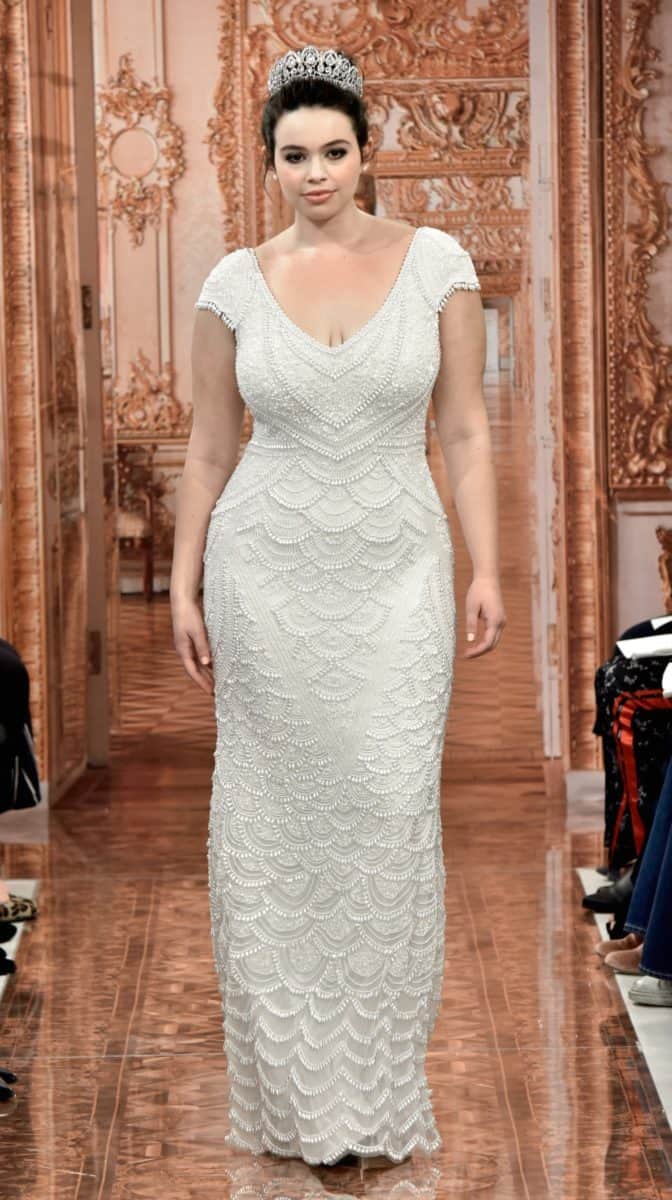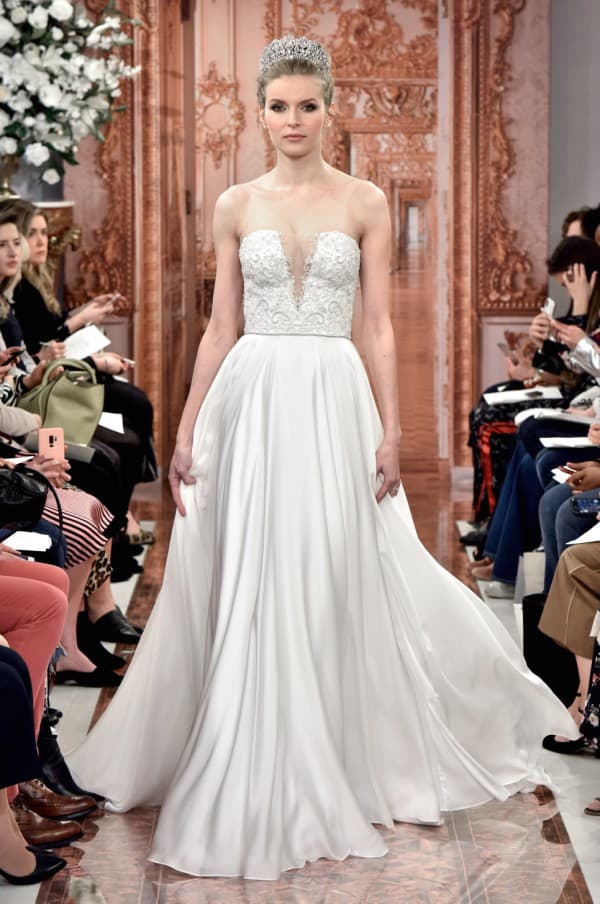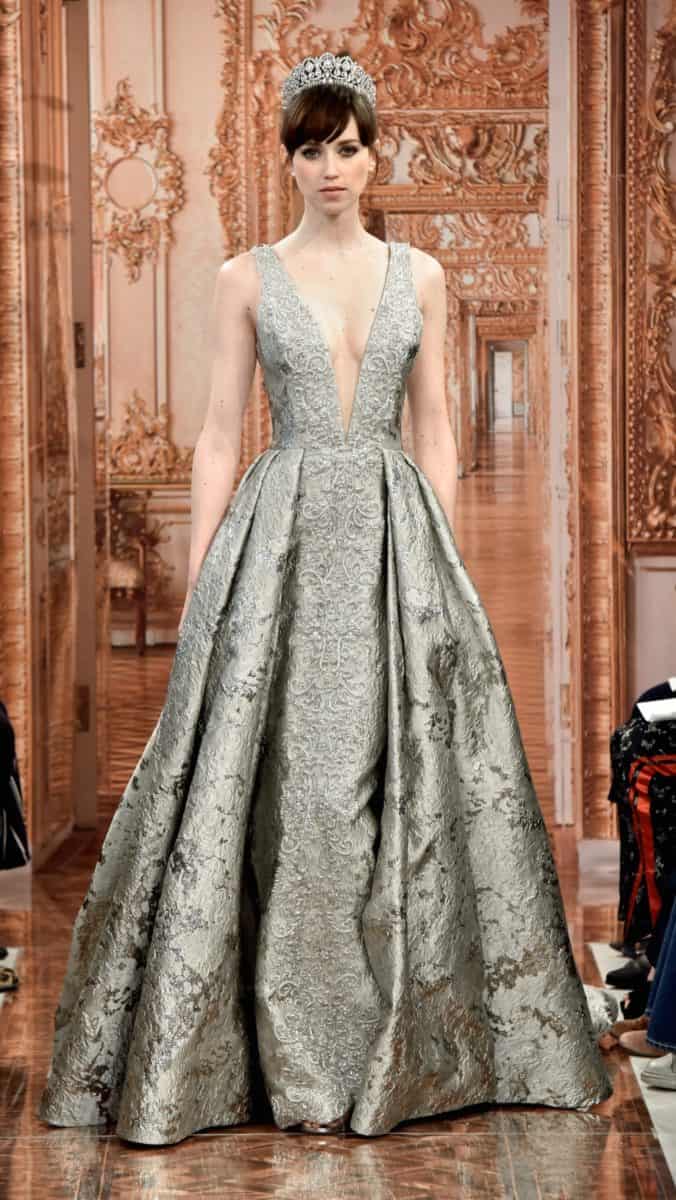 Where to Find THEIA Wedding Dresses
For more information on any of these THEIA wedding dresses, please visit bridal.theiacouture.com to find the boutique nearest you who carries THEIA bridal.
You might also love this look at previous THEIA wedding dress collections and THEIA bridesmaid dress collections. If you're preparing for the some Royal Wedding watching yourself, you might like our post on Who Designed Meghan Markle's Wedding Dress?, fascinators for weddings, or our latest pick for wedding guest dresses.
Wear it With:
The shopping sources in this section post use affiliate links. This site may earn a commission if you make a purchase from our links.