Berta wedding dresses are always smoldering hot, so how could they possibly get even hotter? Using the Miami city backdrop for the campaign imagery in the Spring/Summer 2019 BERTA Miami bridal collection is about the only way we can think of! Please enjoy this look at the BERTA Wedding Dresses Spring 2019 Collection.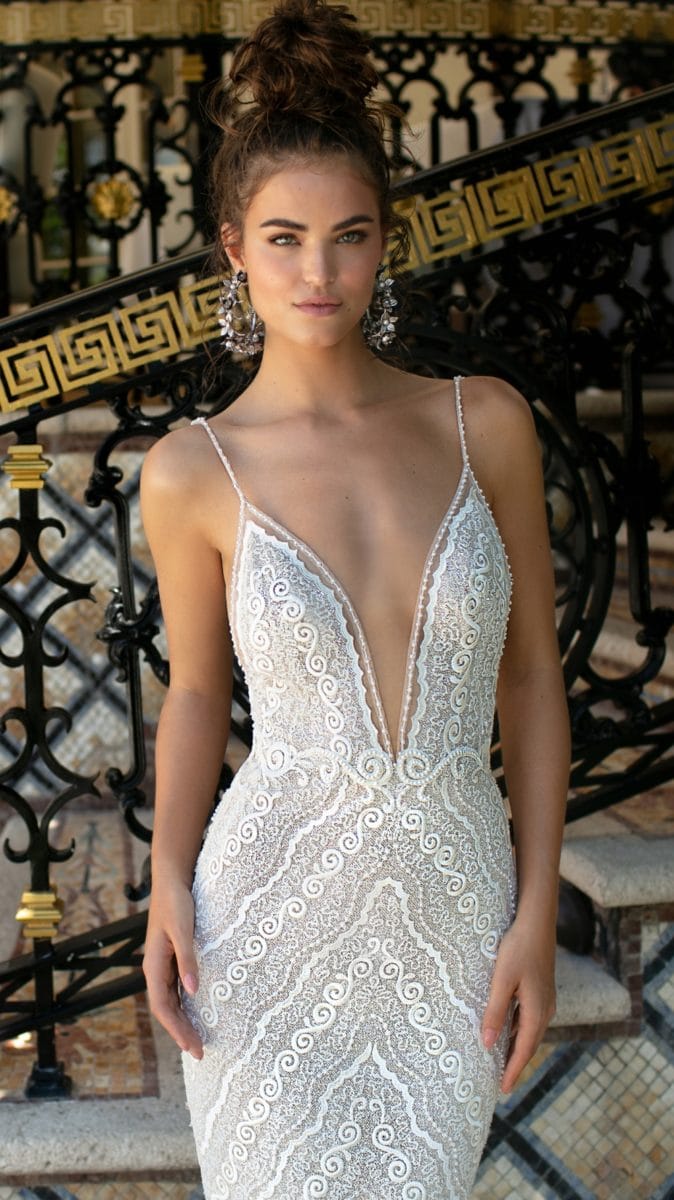 BERTA Wedding Dresses Spring 2019 - Miami Collection
The Spring 2019 Berta Bridal Collection has amped up everything we love about Berta Bridal brand. Unbelievable sparkle, impeccable details, and oh-so-sensual form-fitting gowns. For more information about where to try on or purchase any of the Berta Bridal Couture Gowns here, please visit the retailers listed on the Berta site.
The Spring Summer 2019 Wedding Dress Collection by BERTA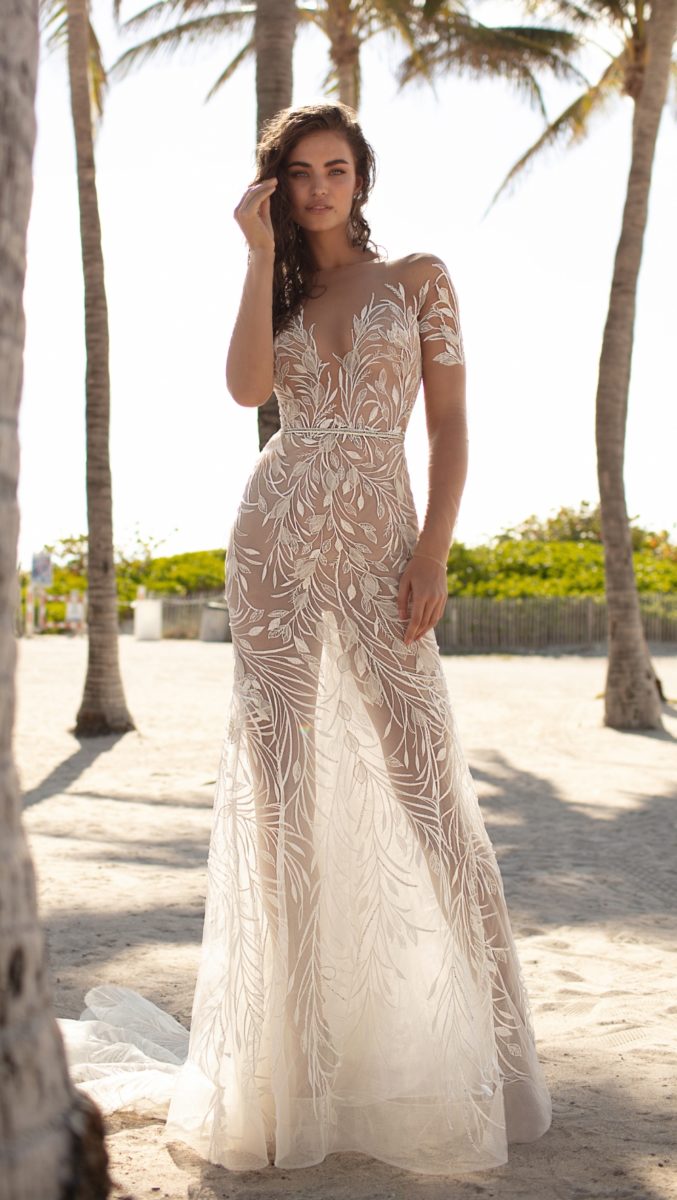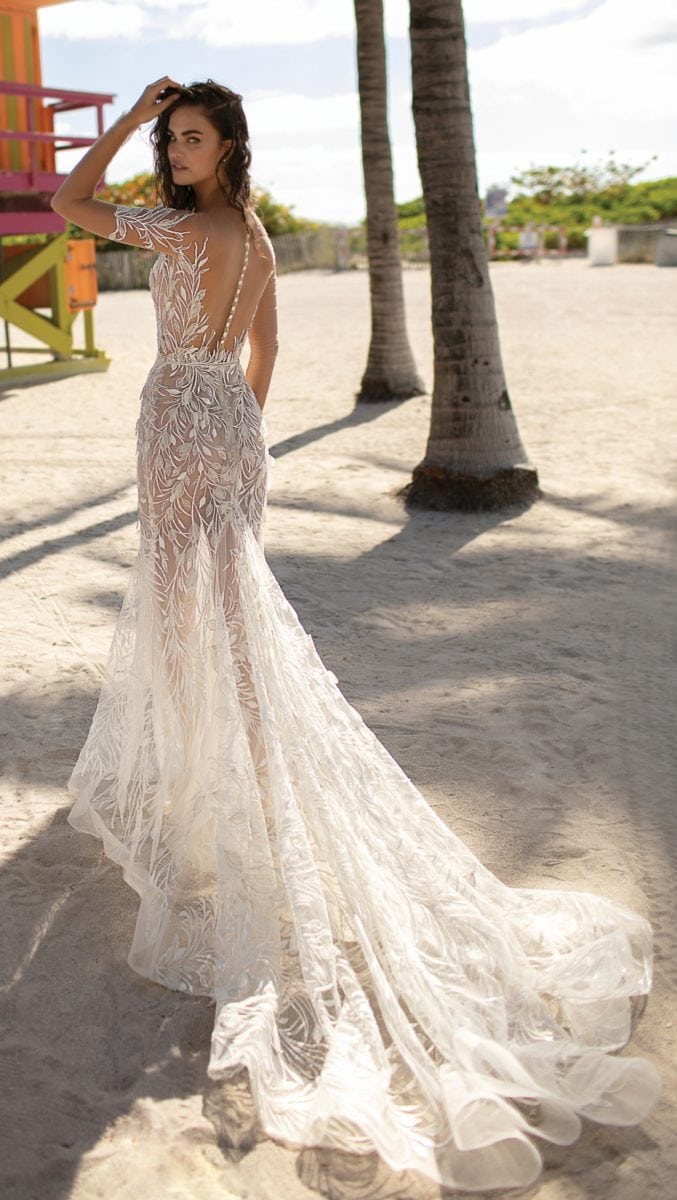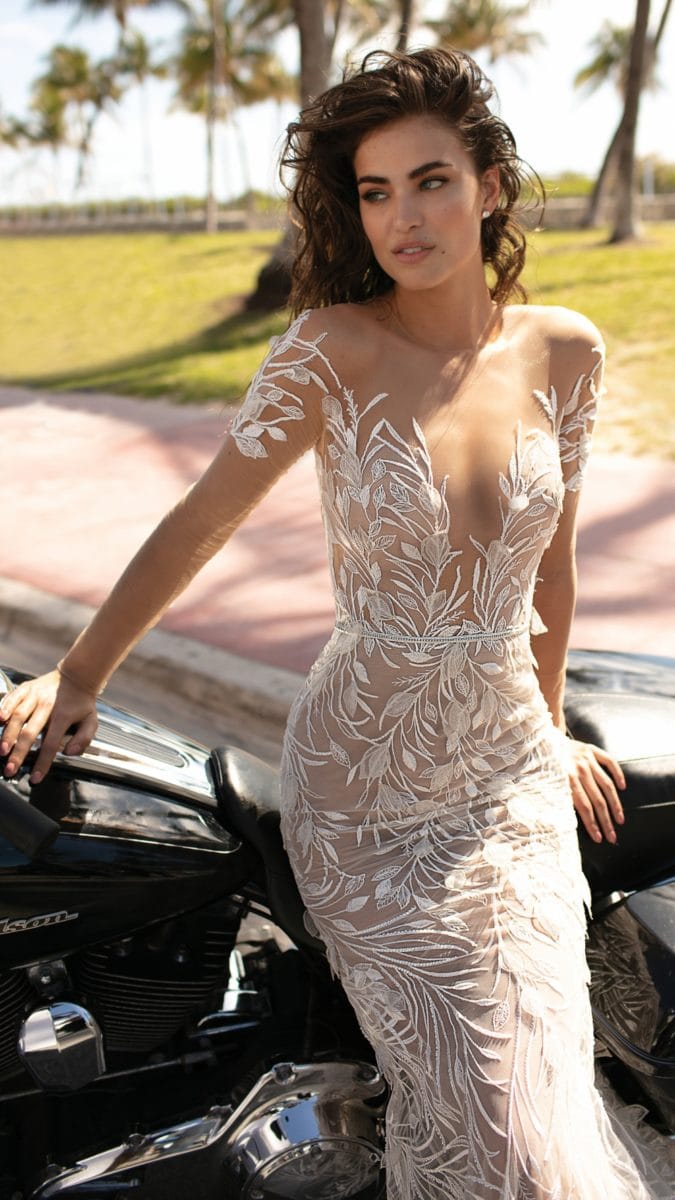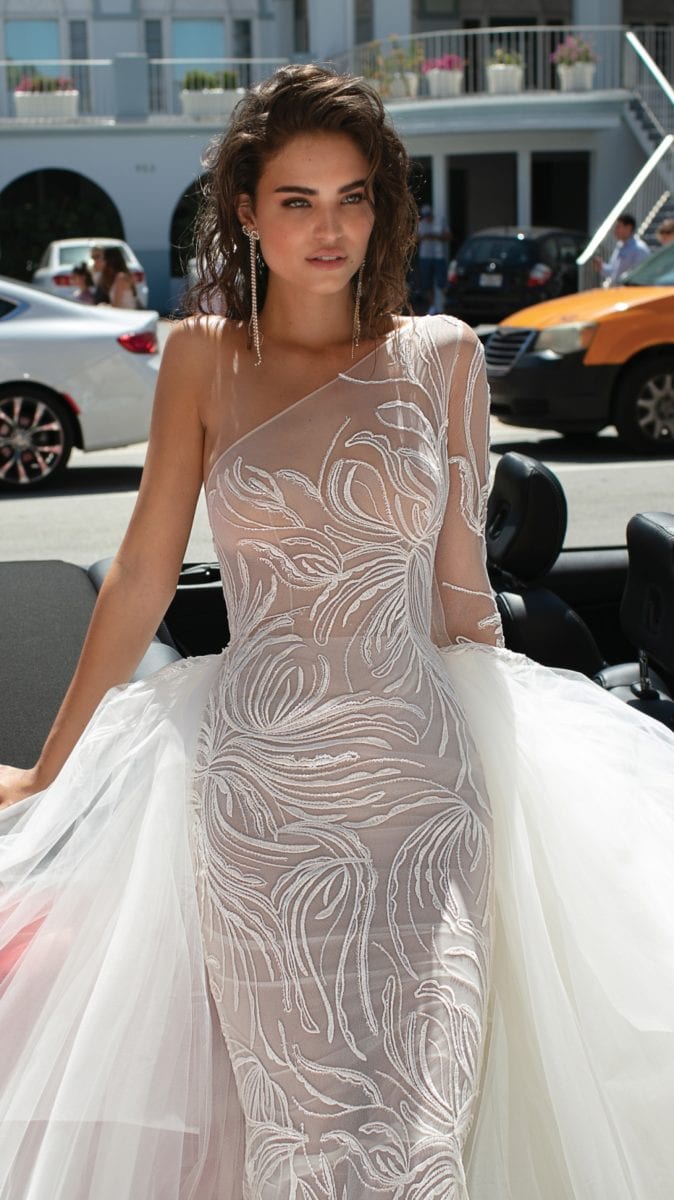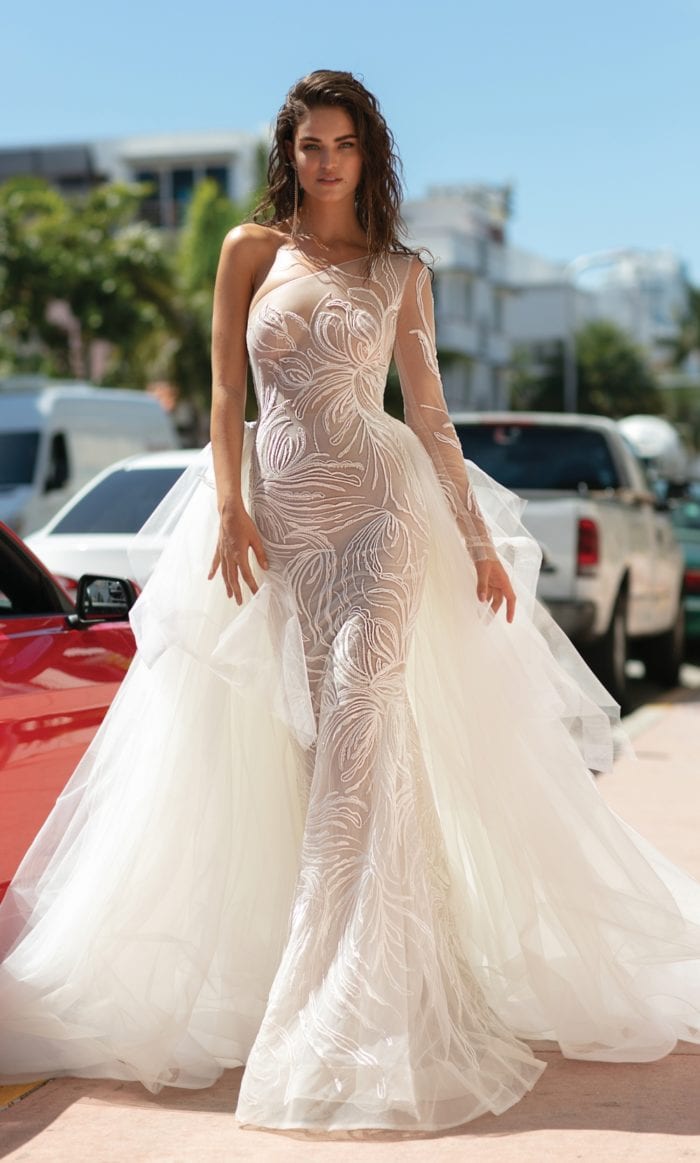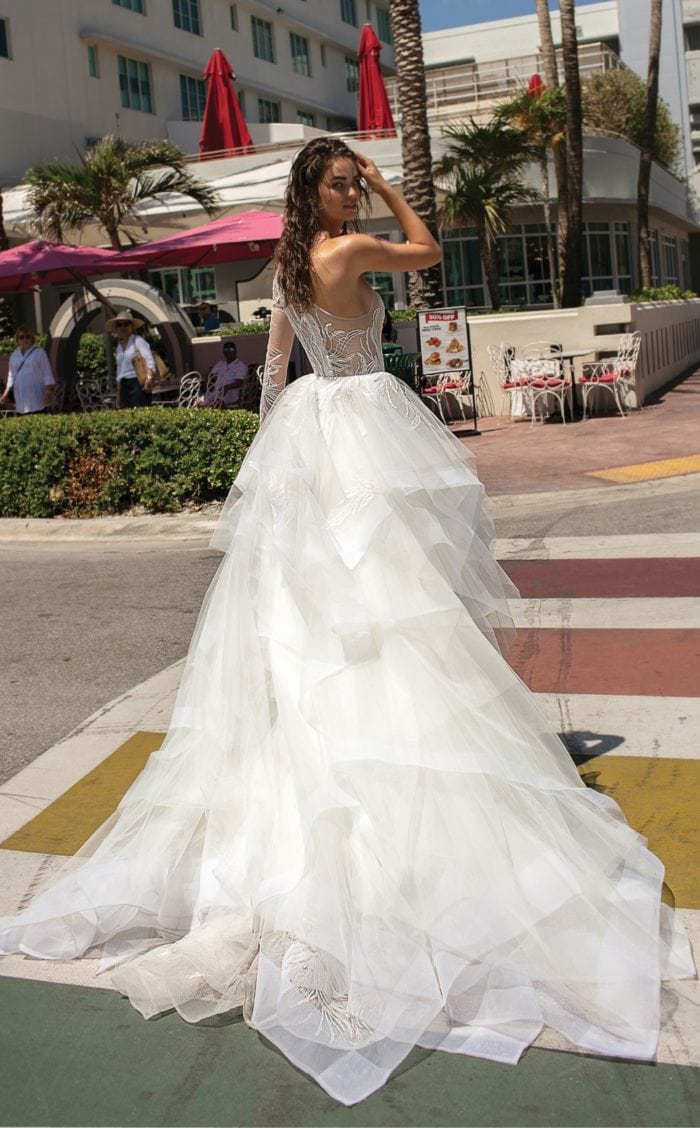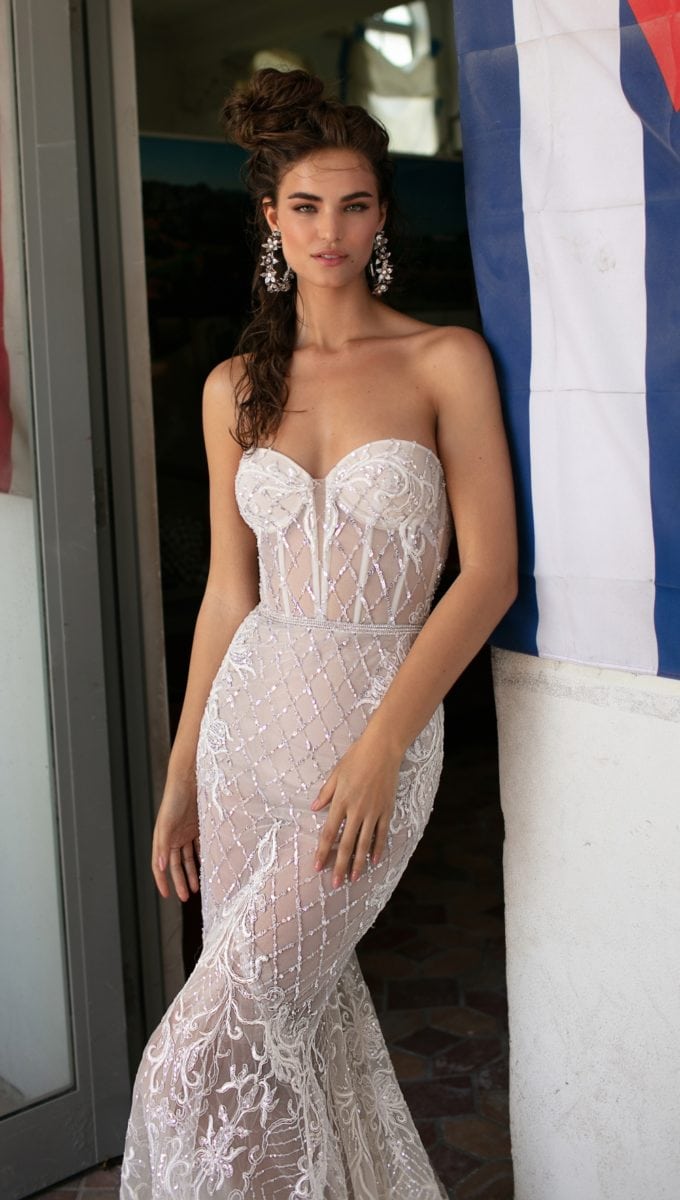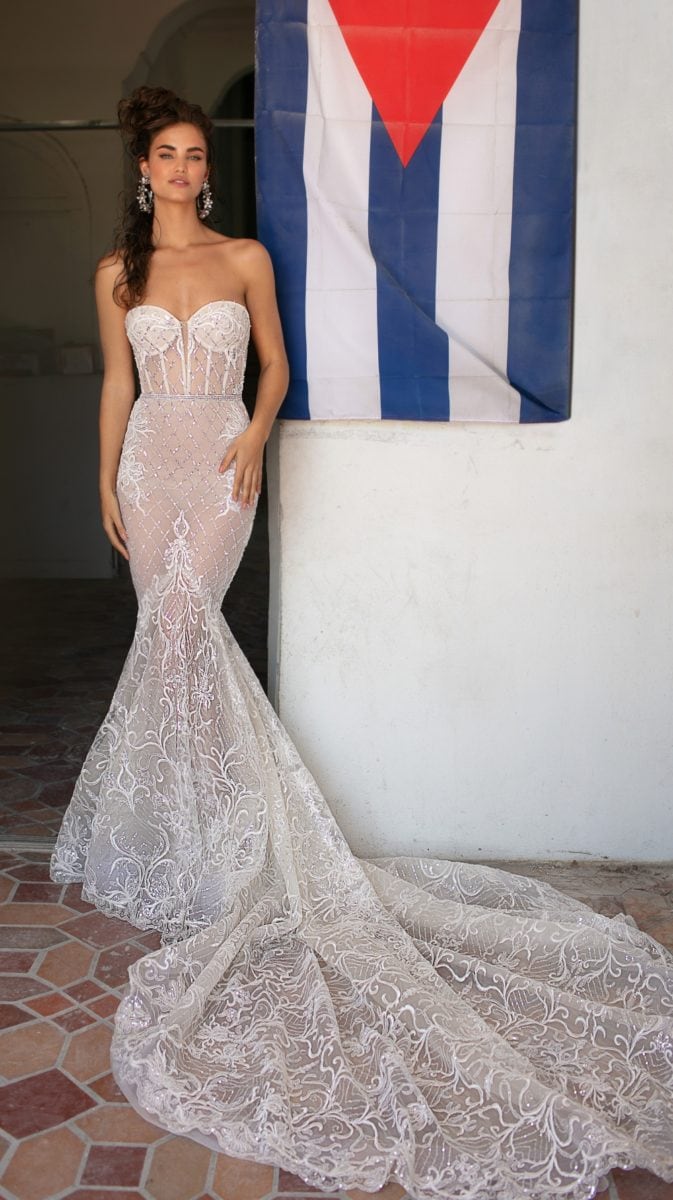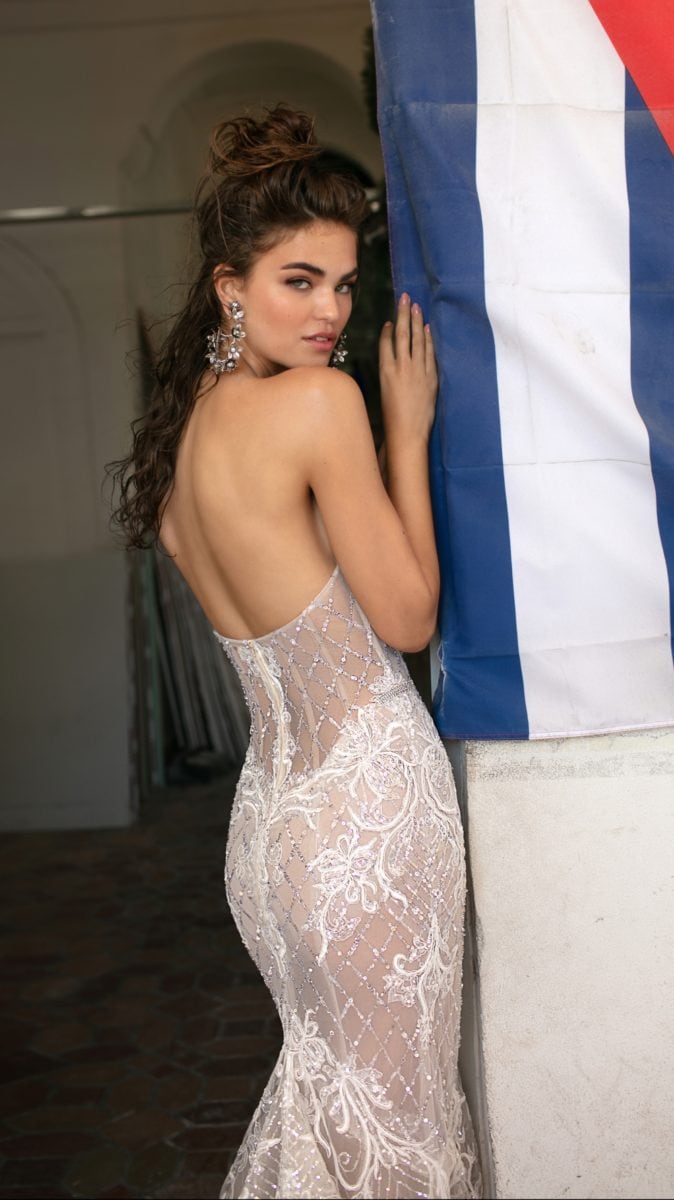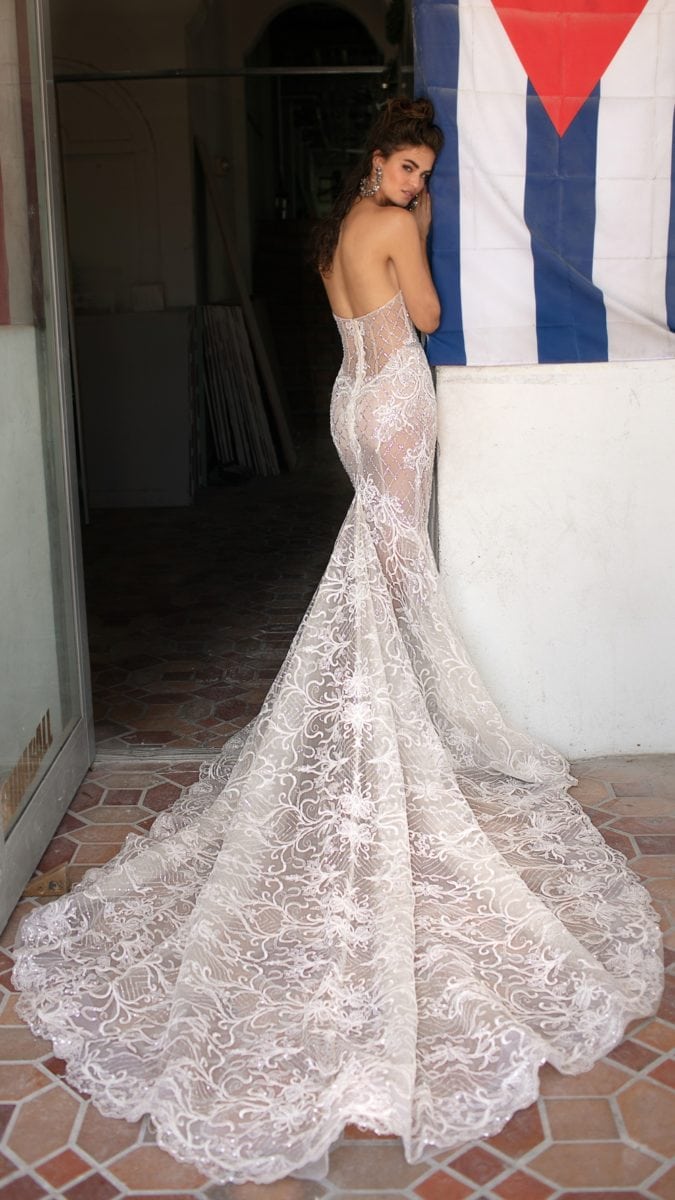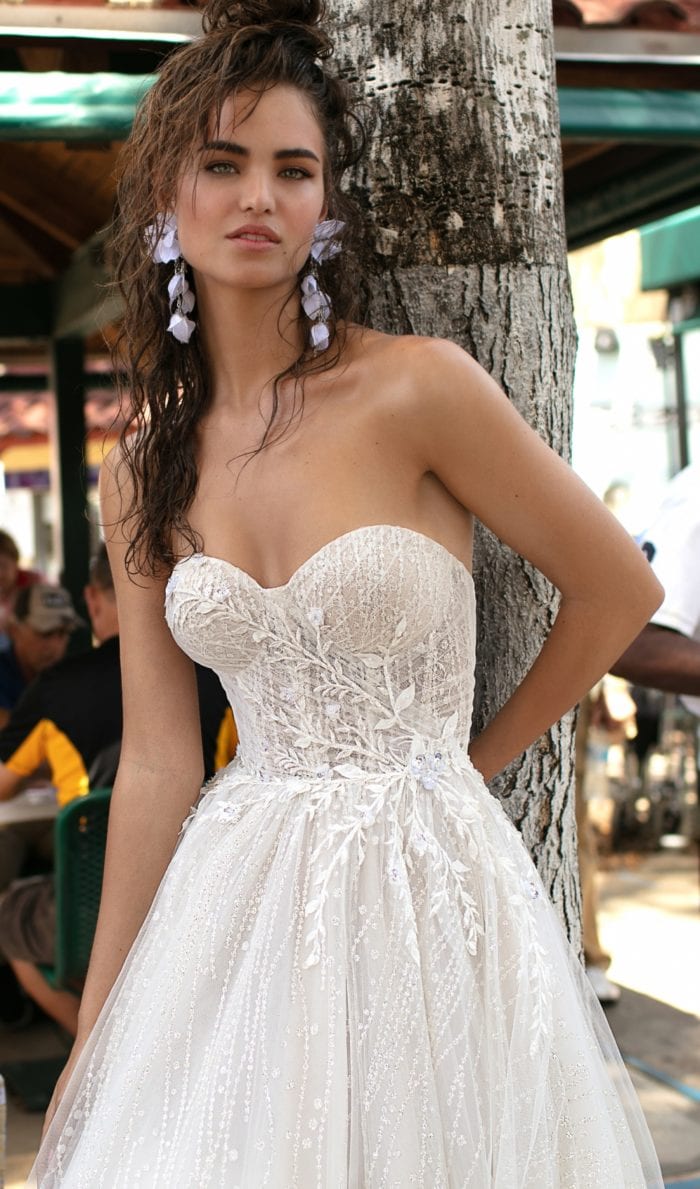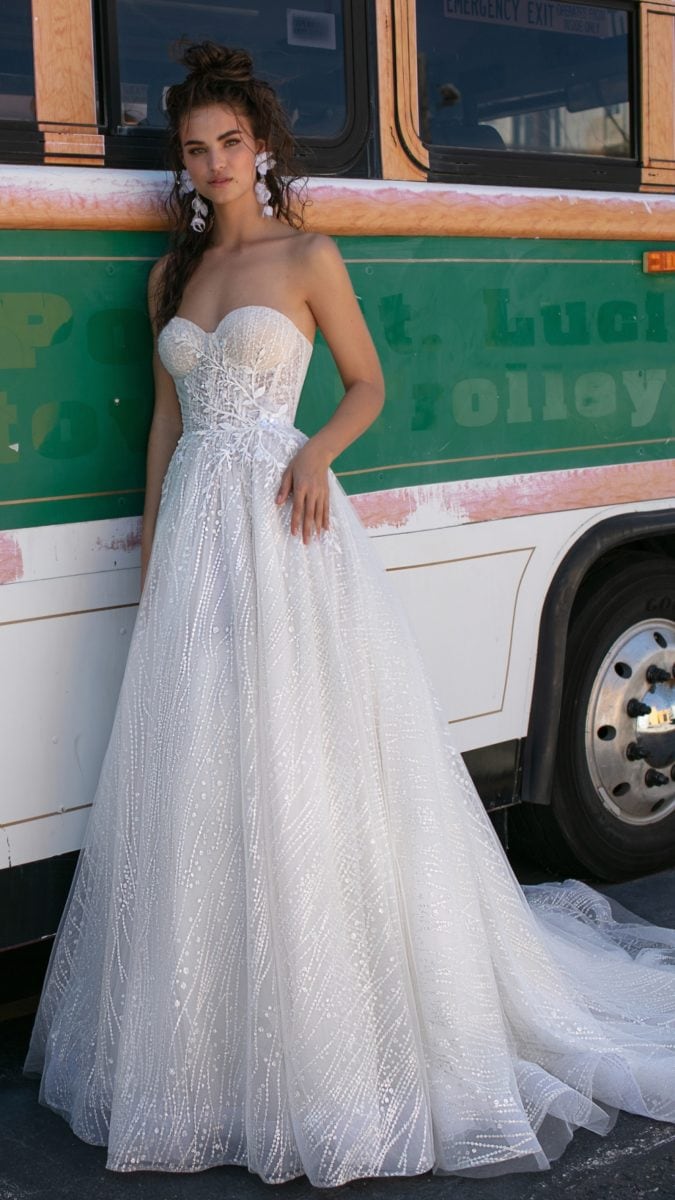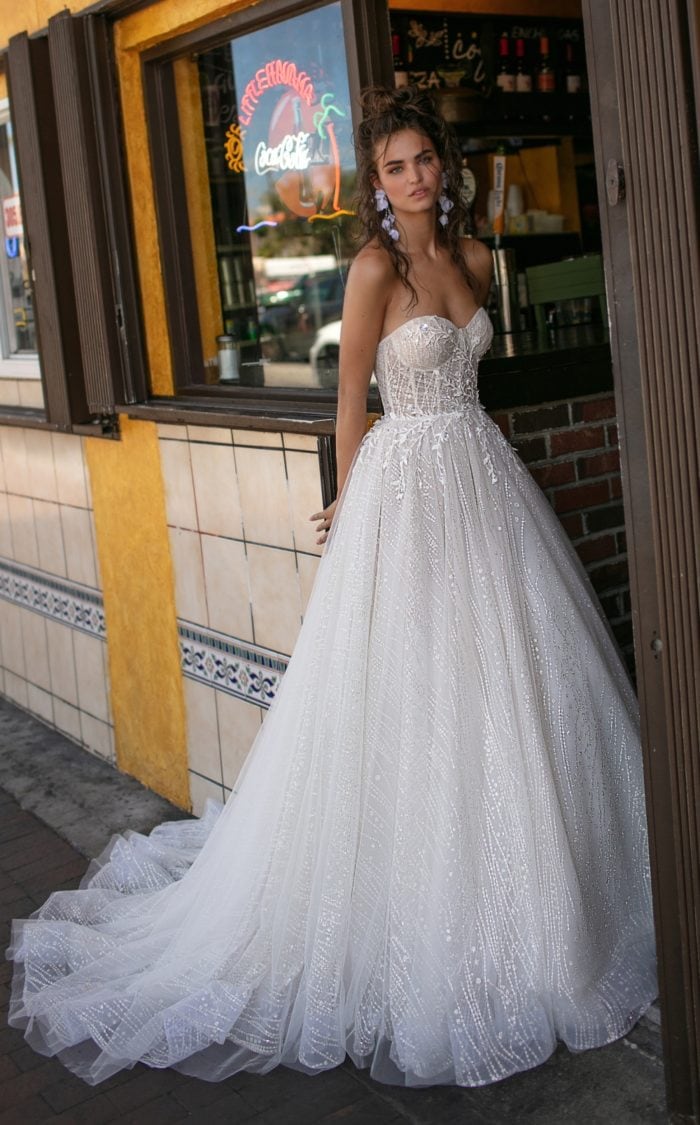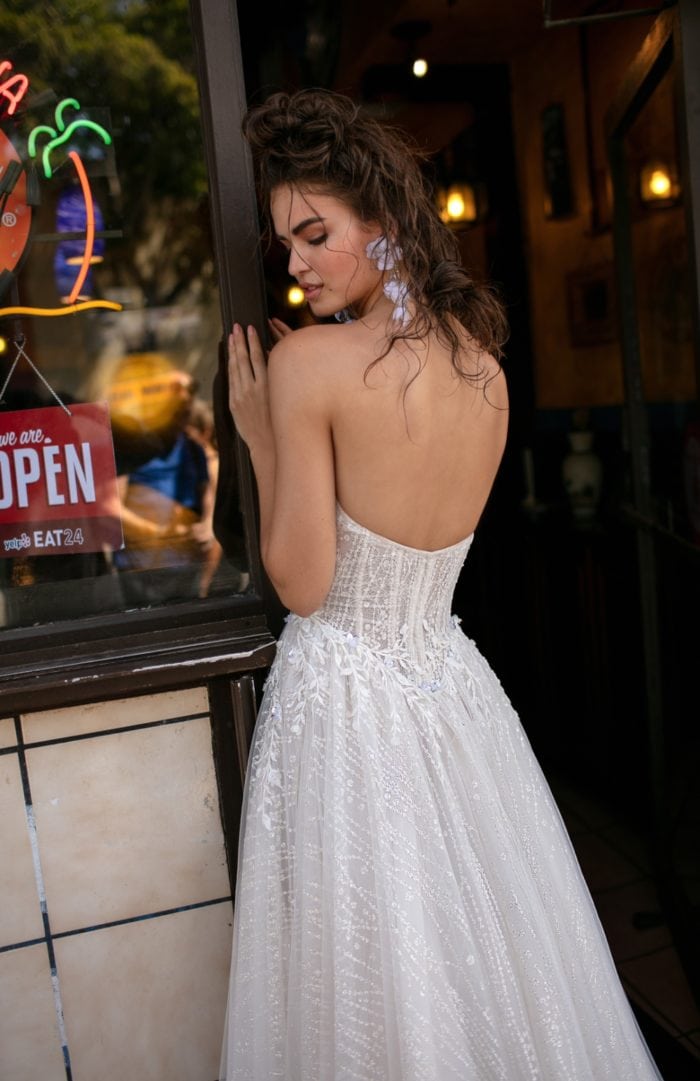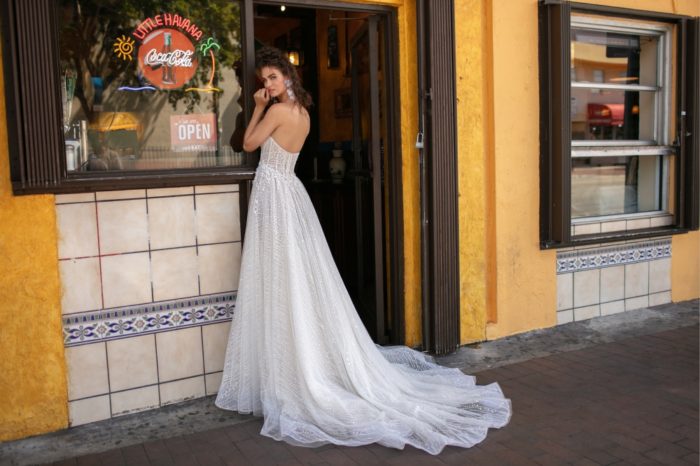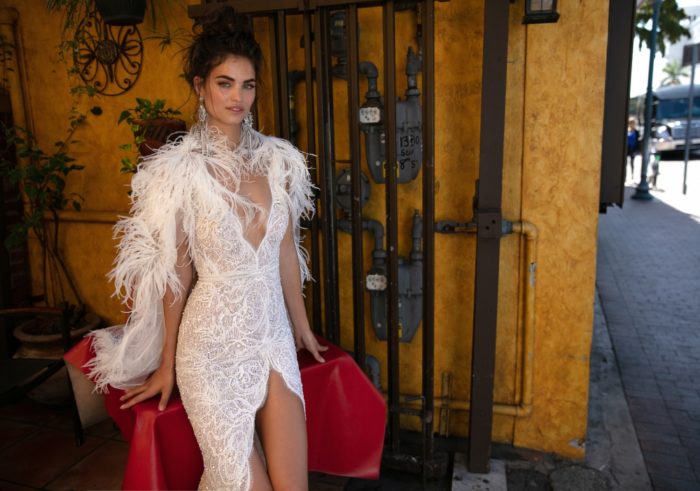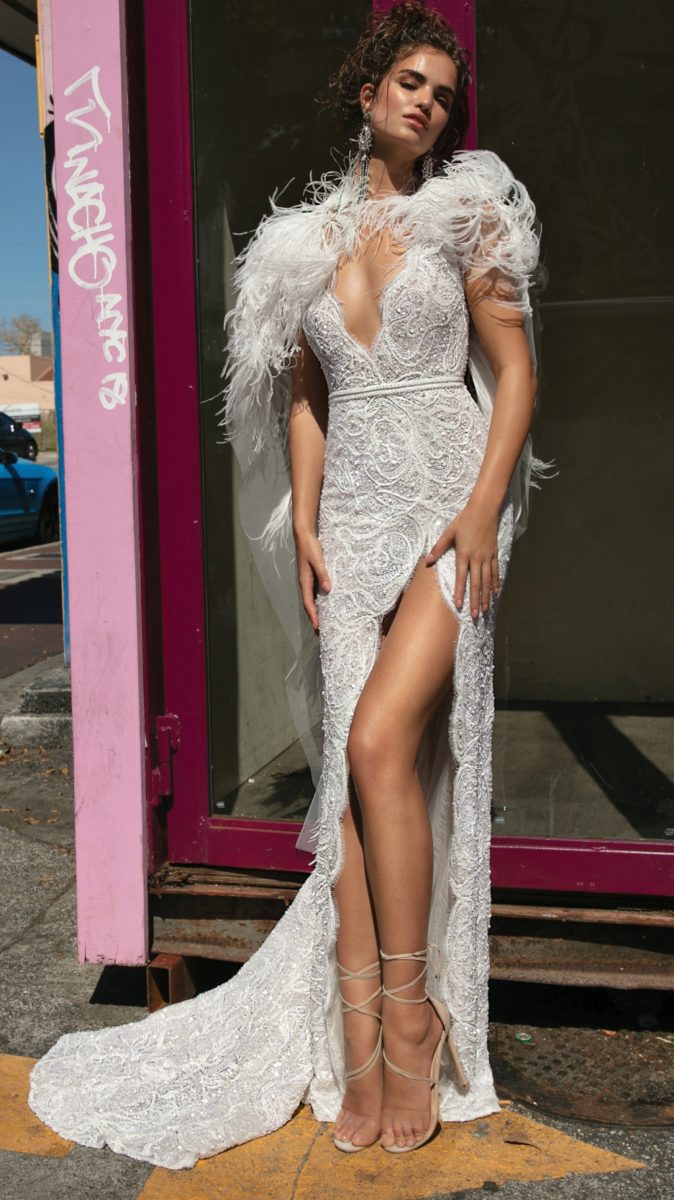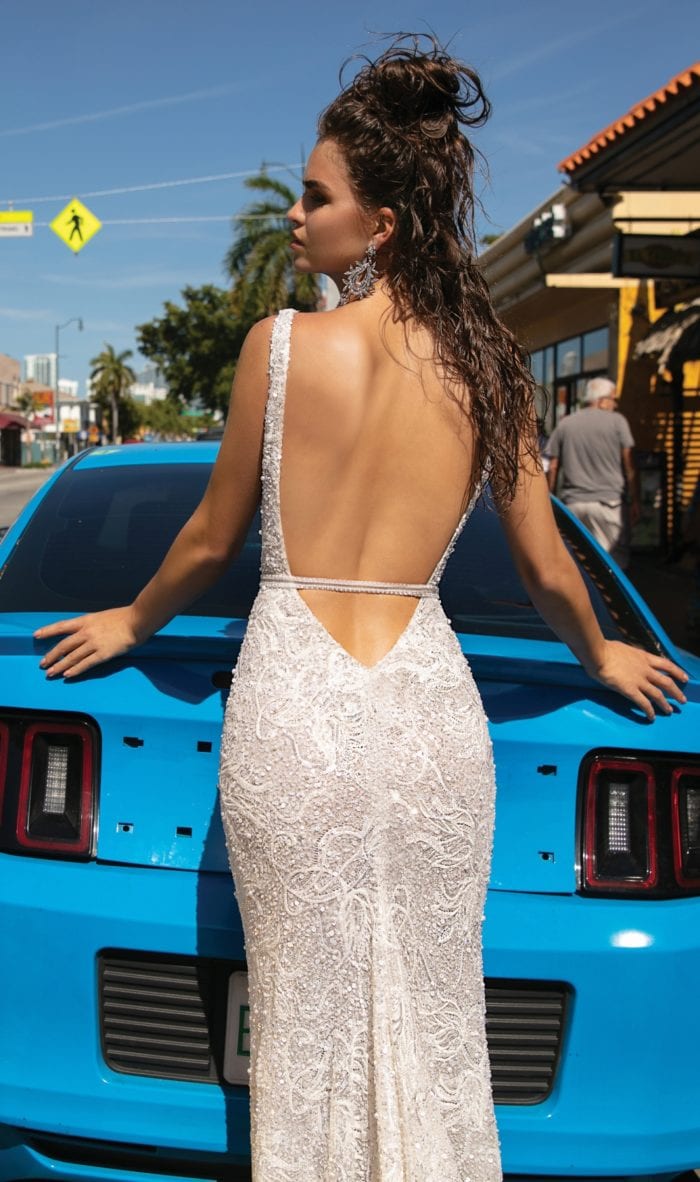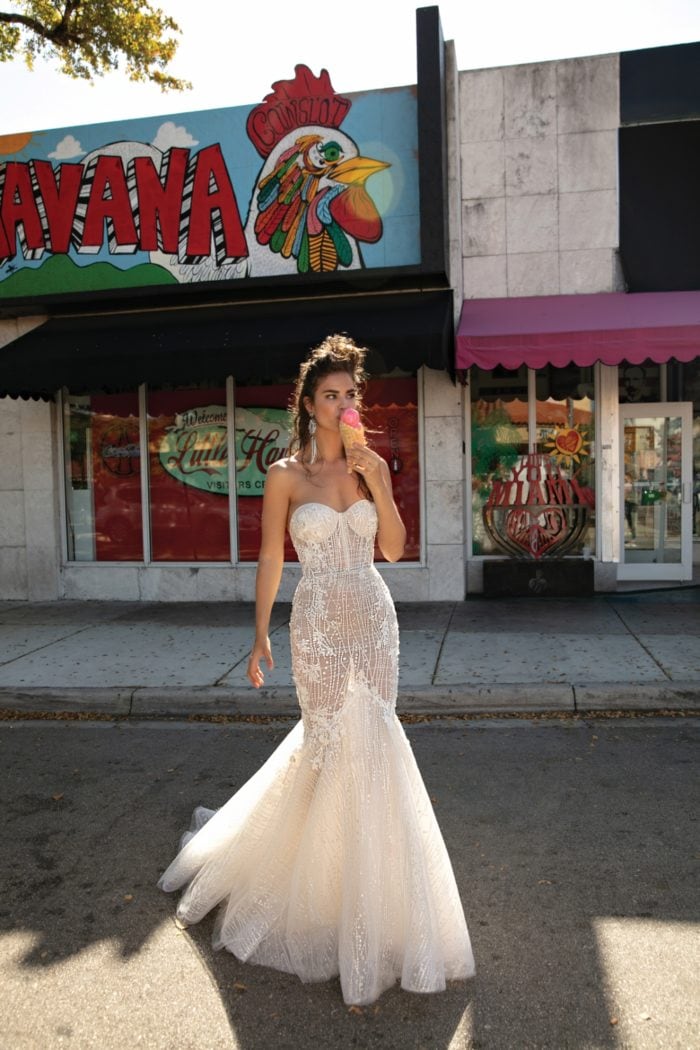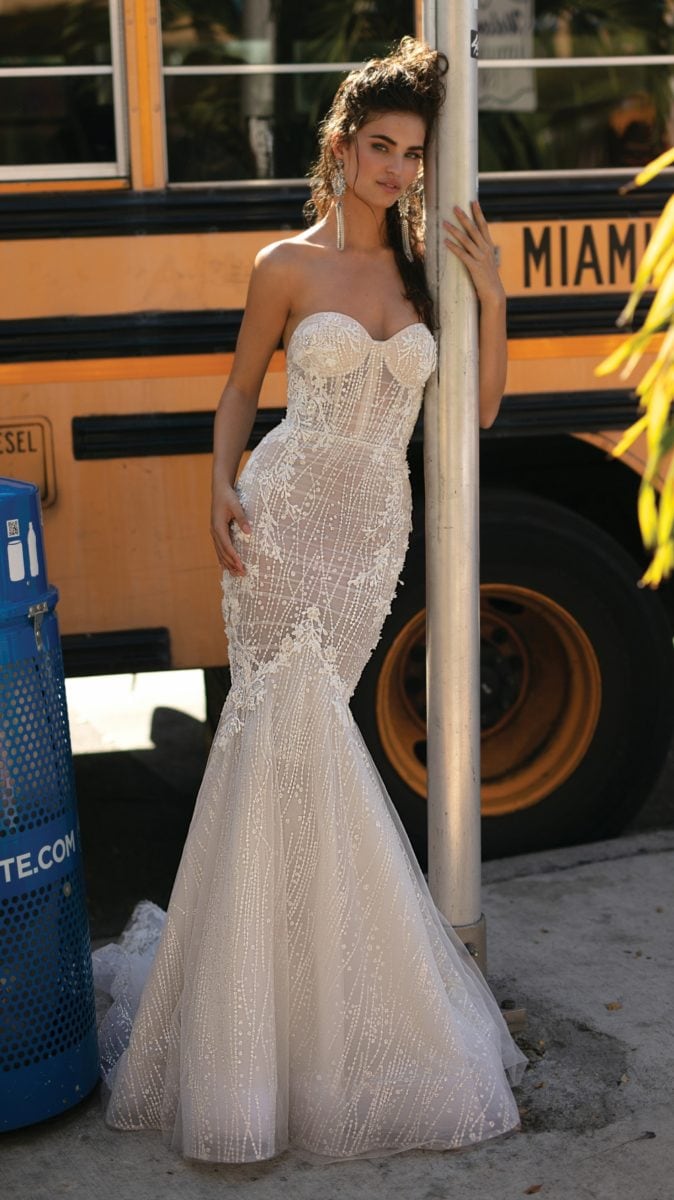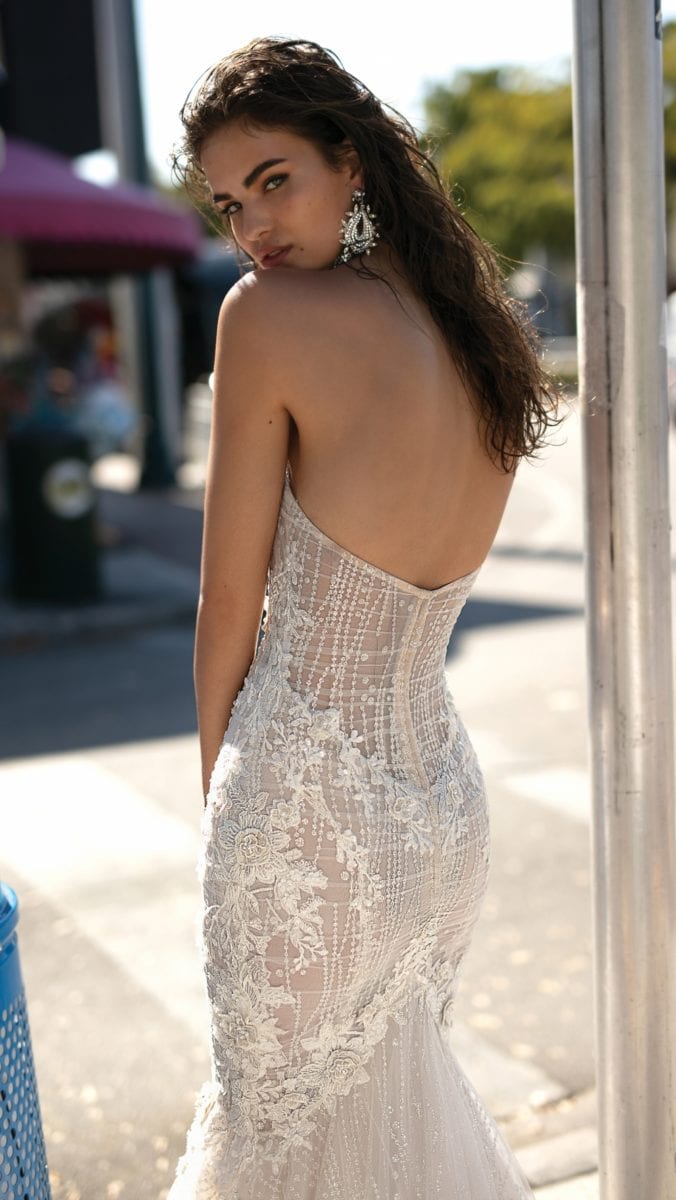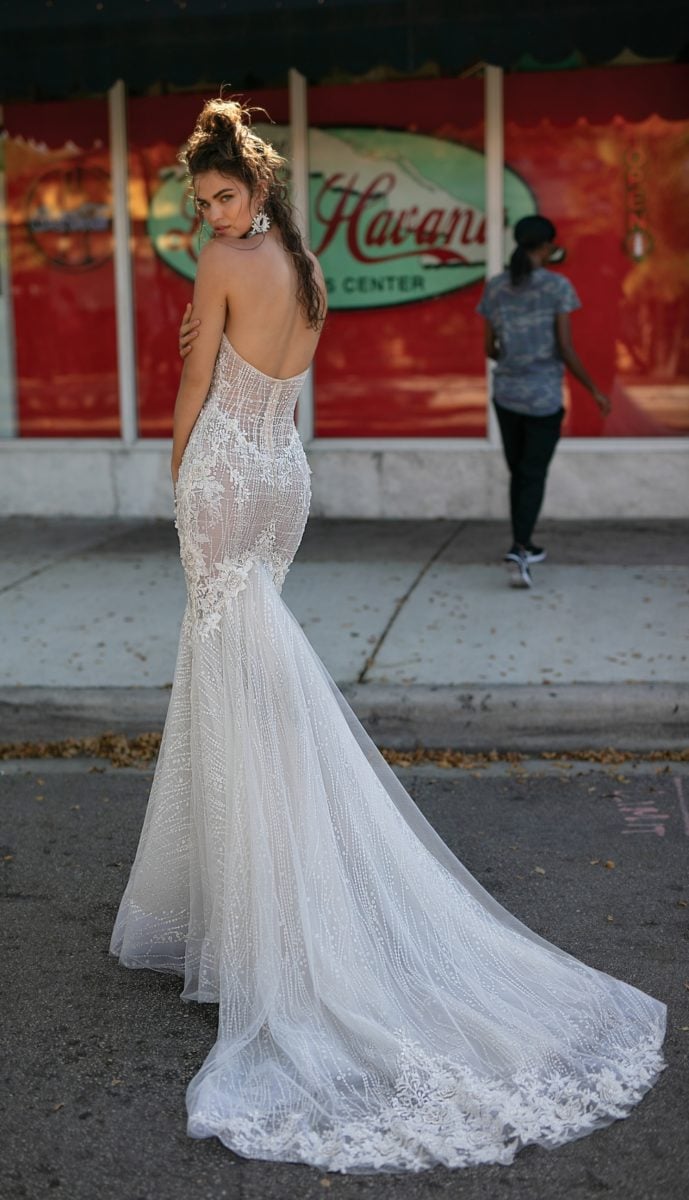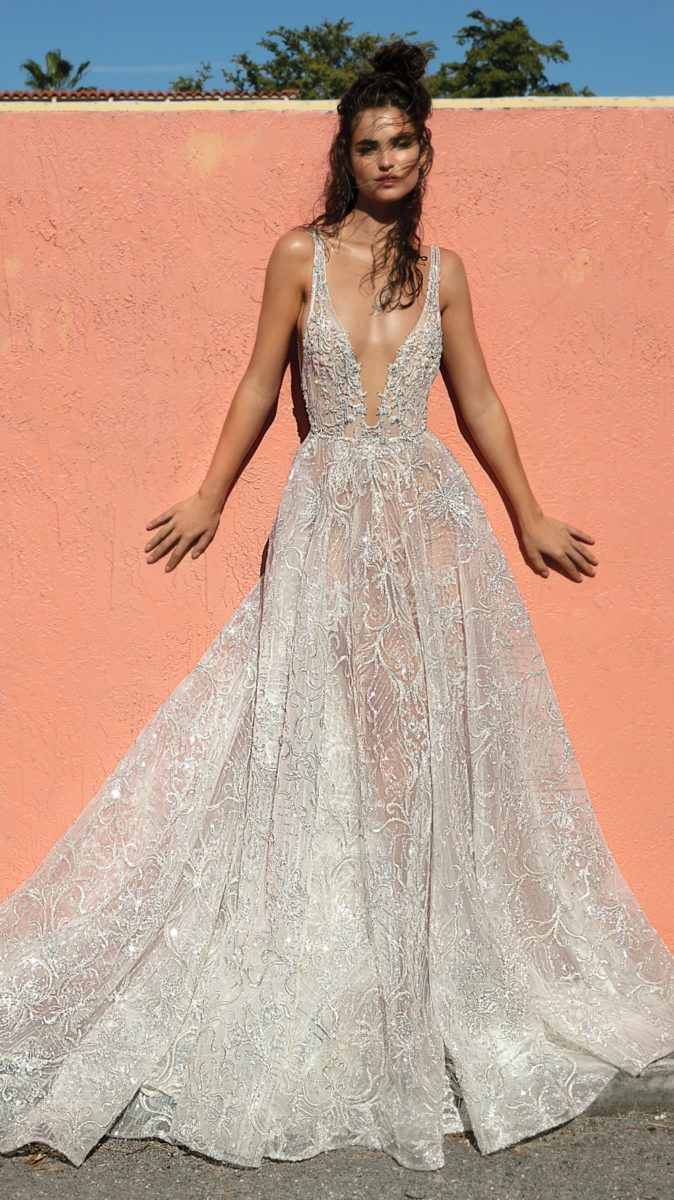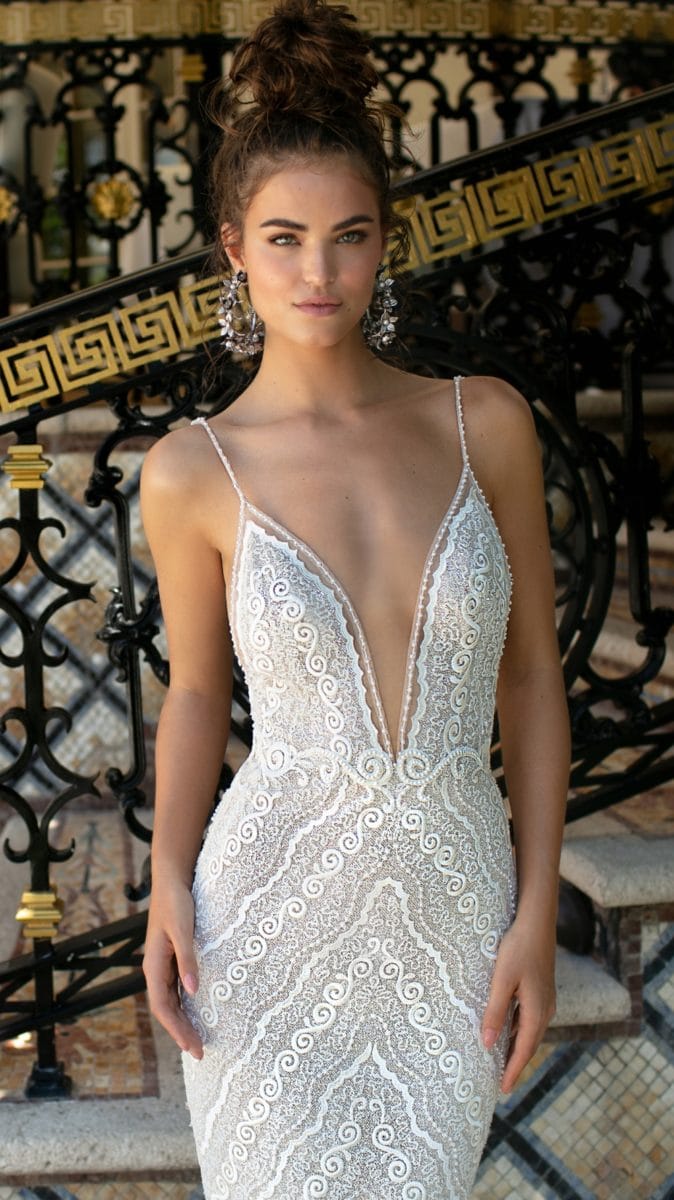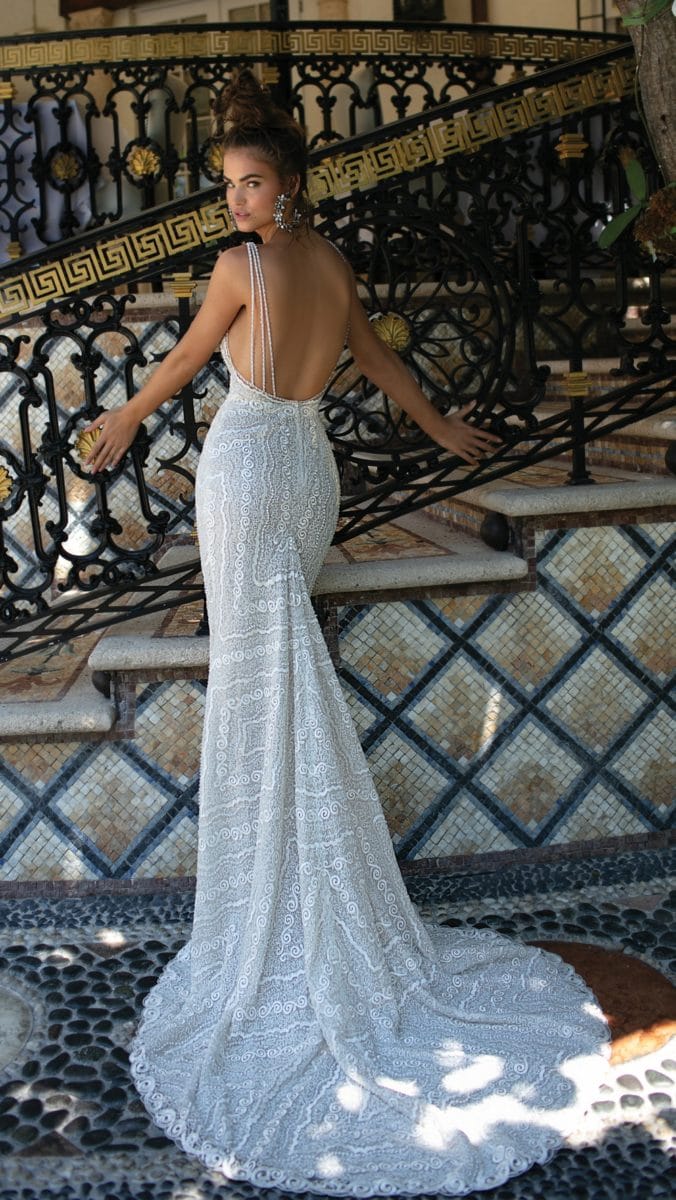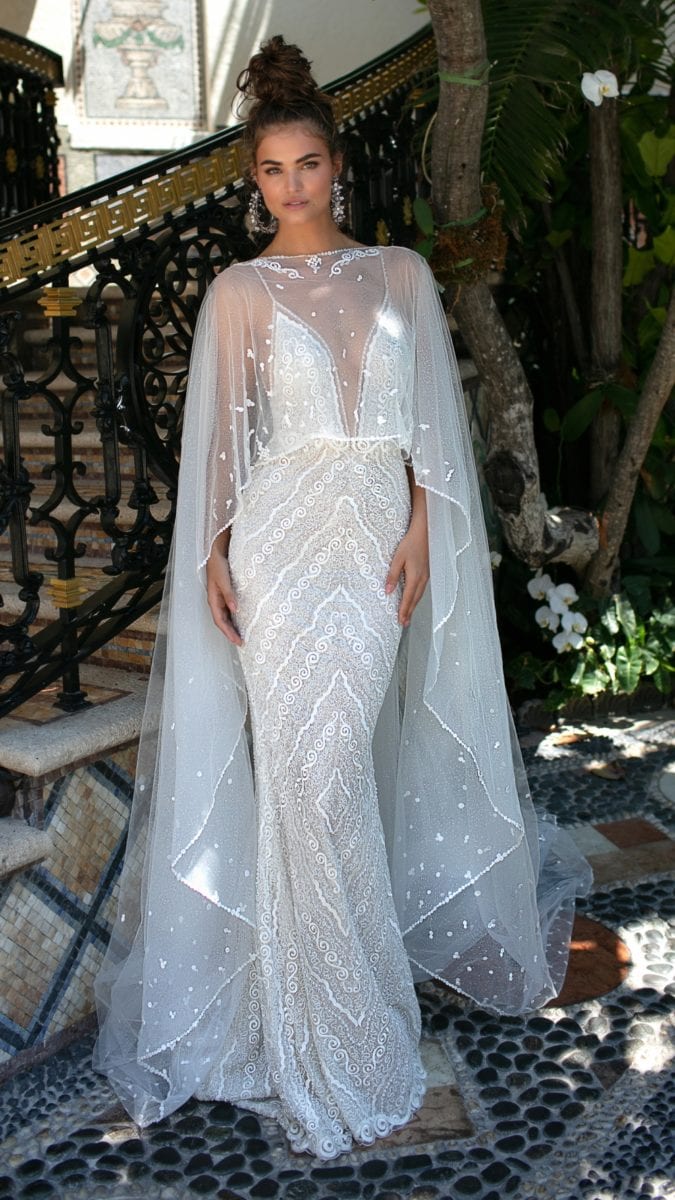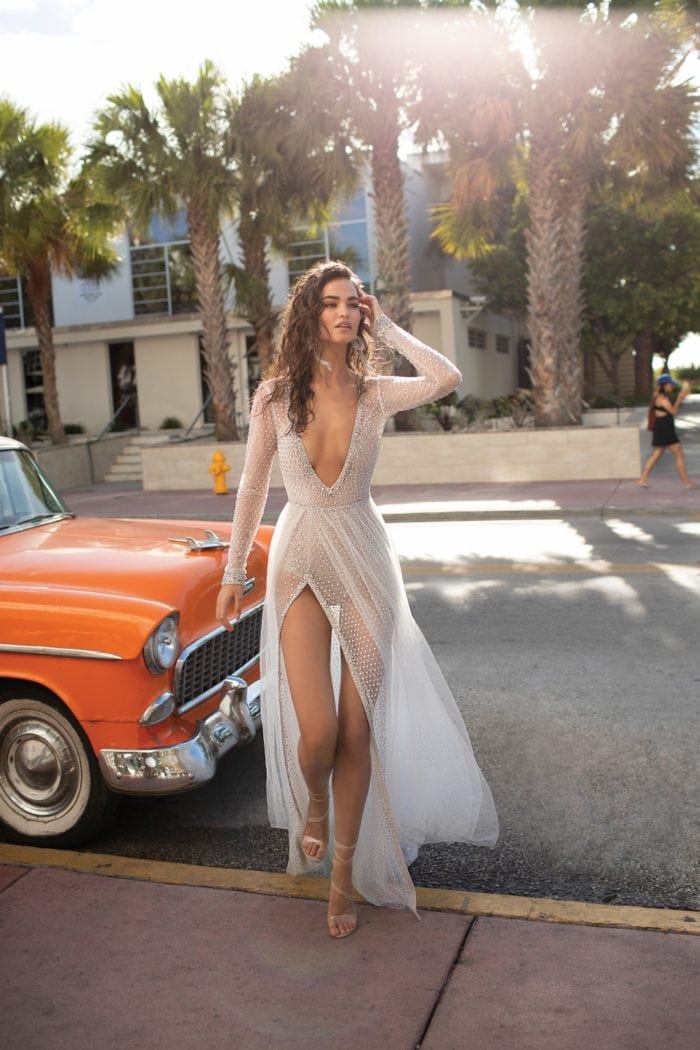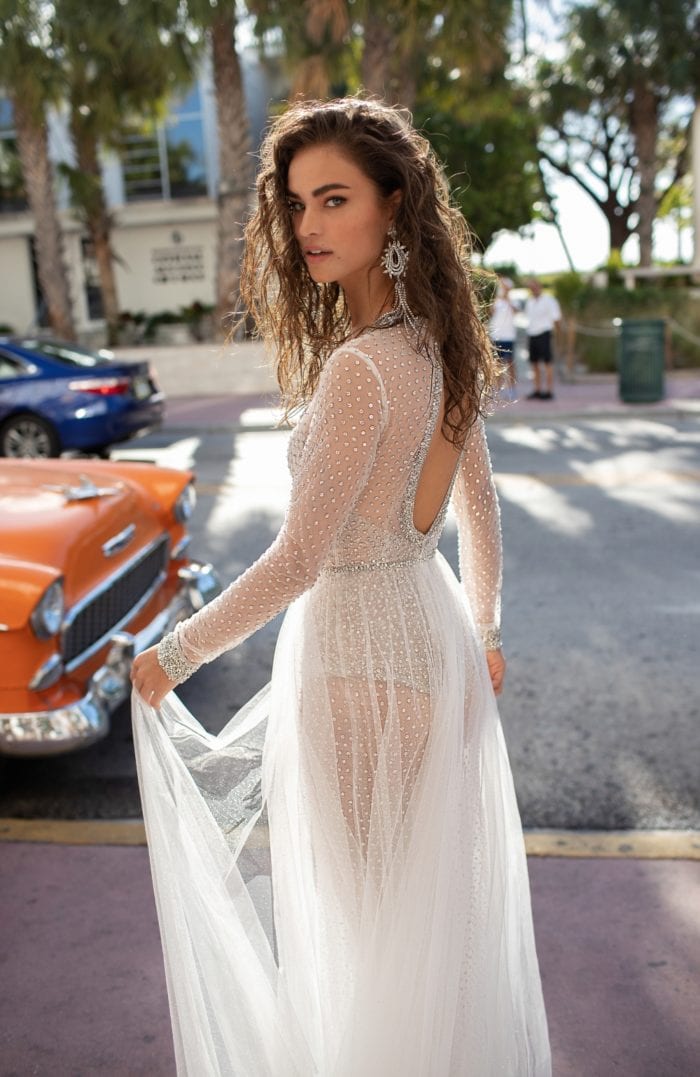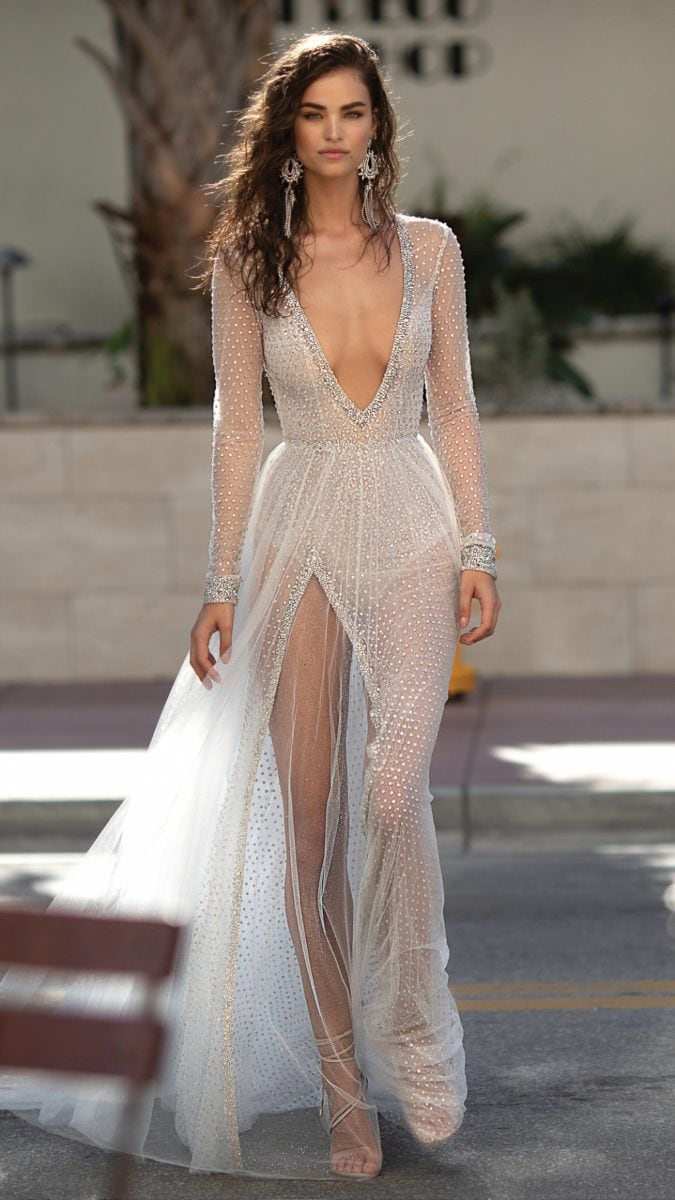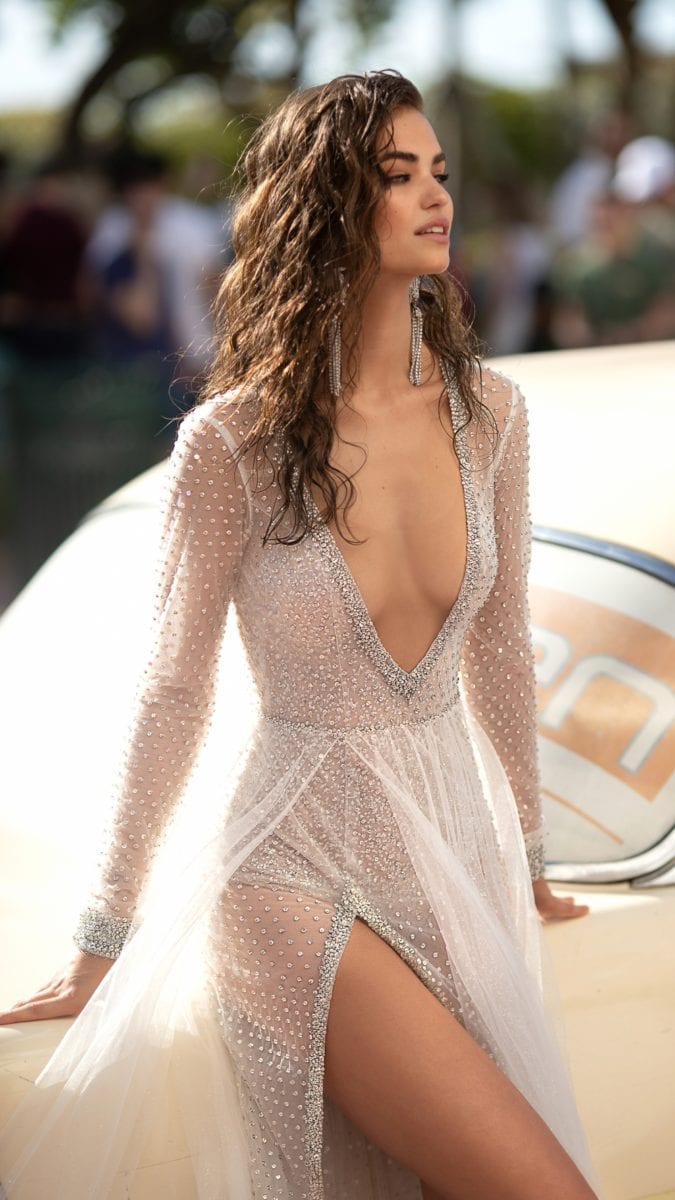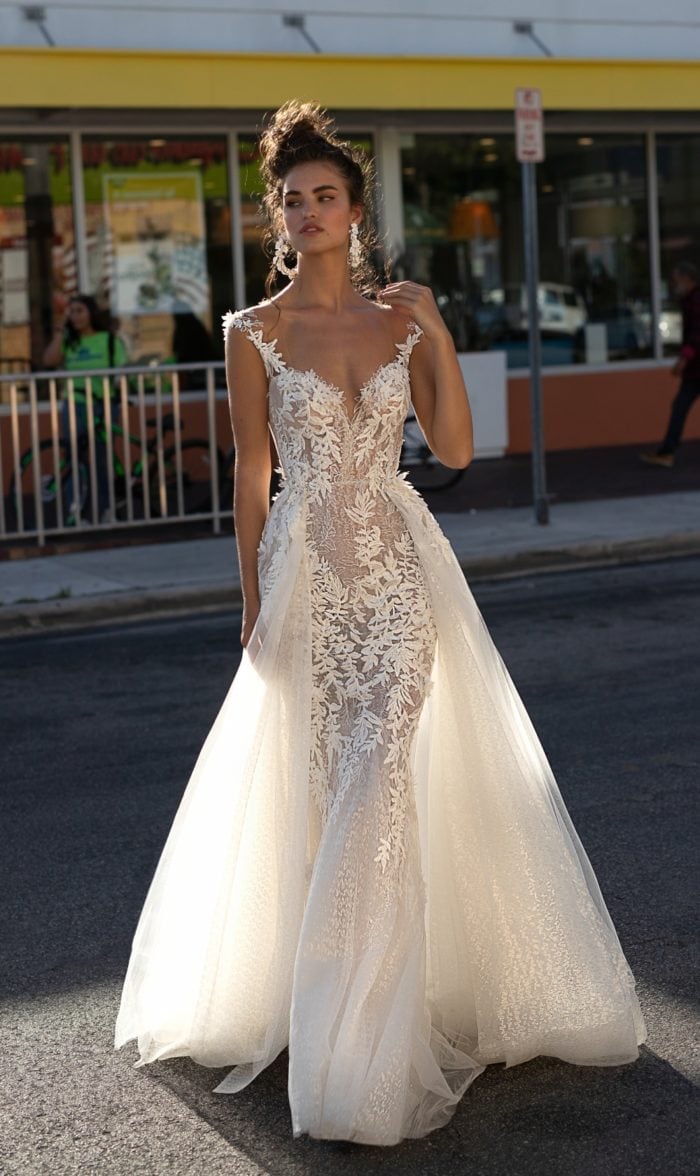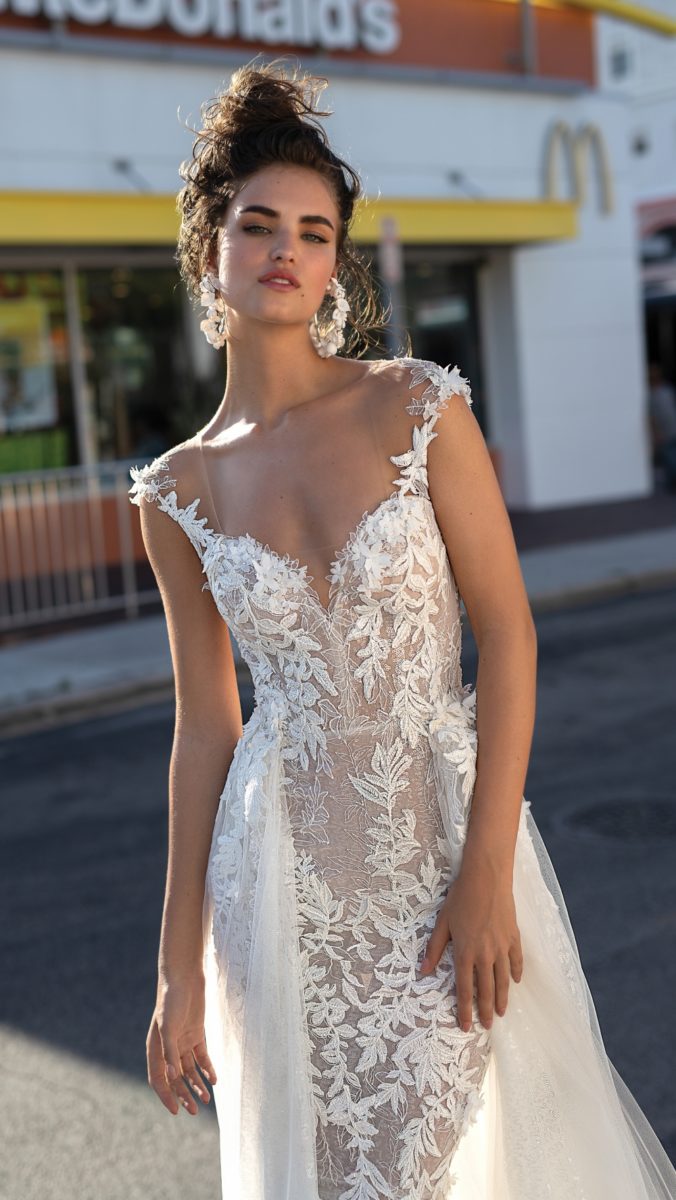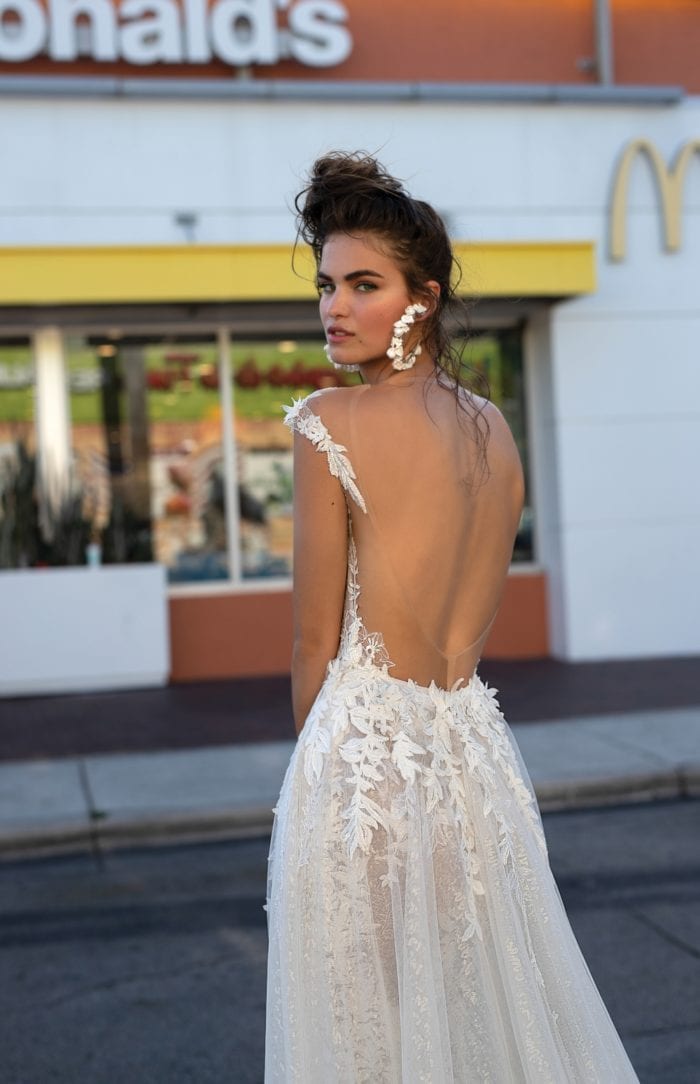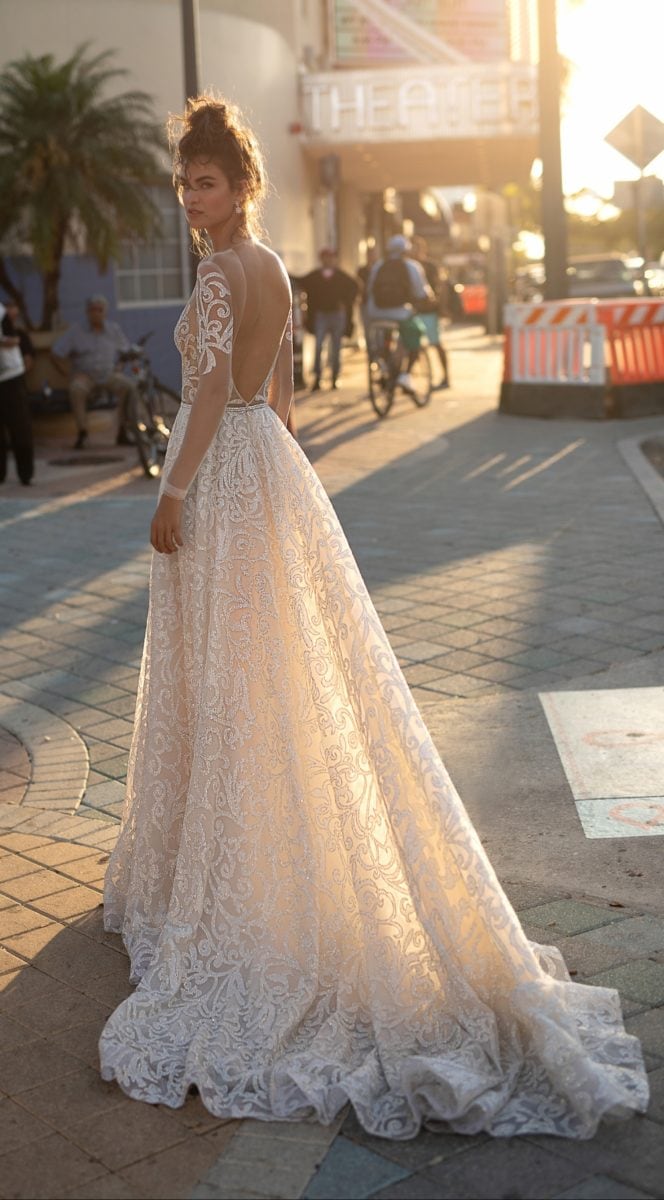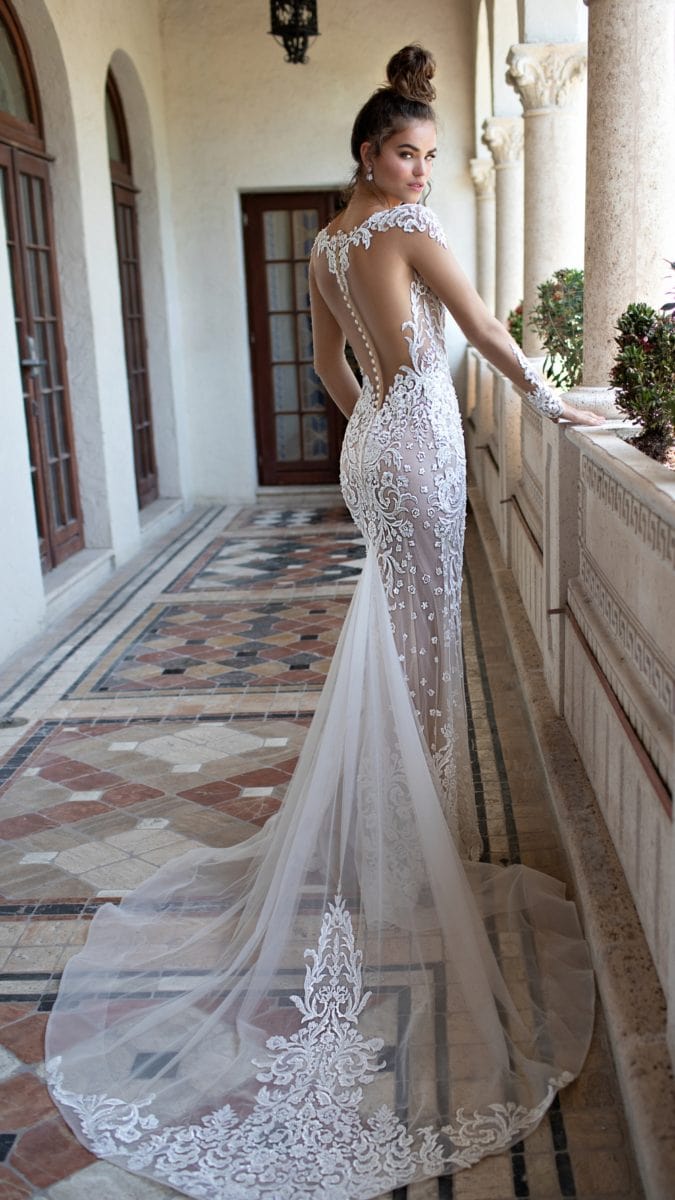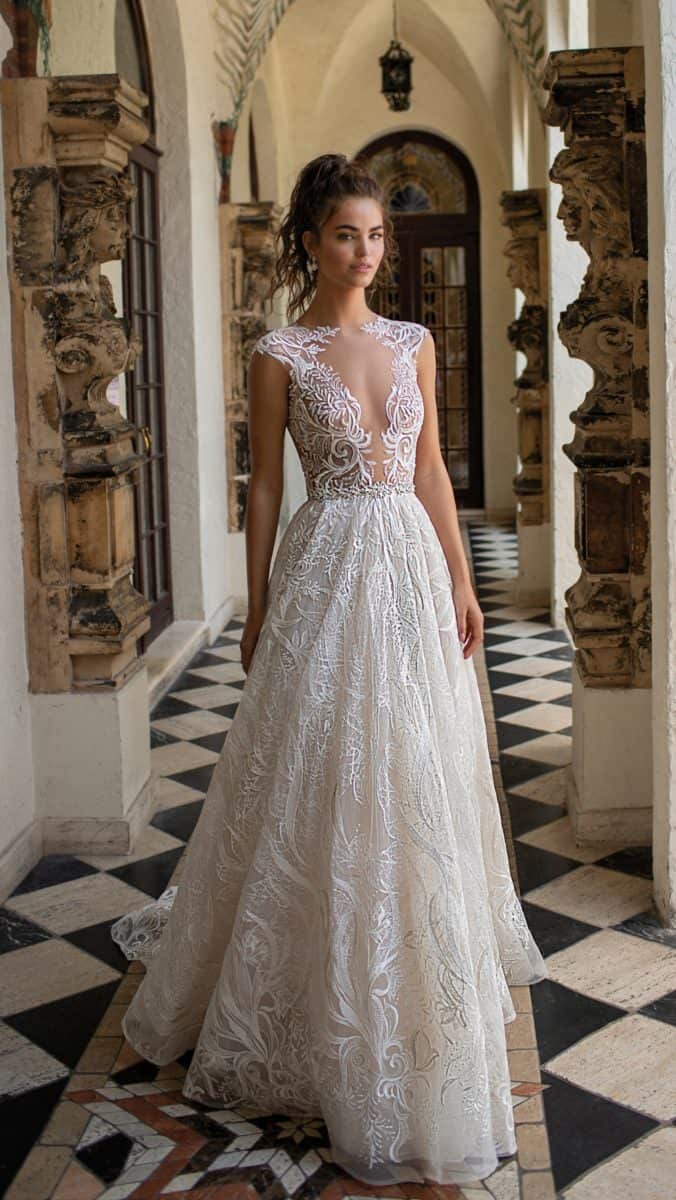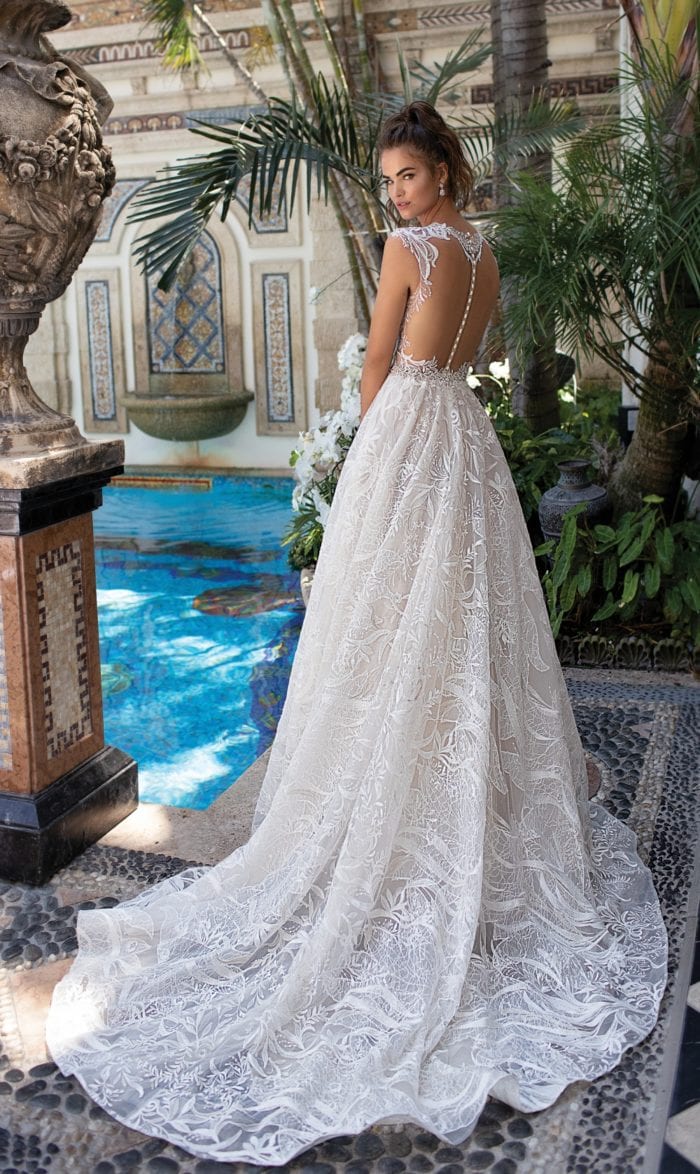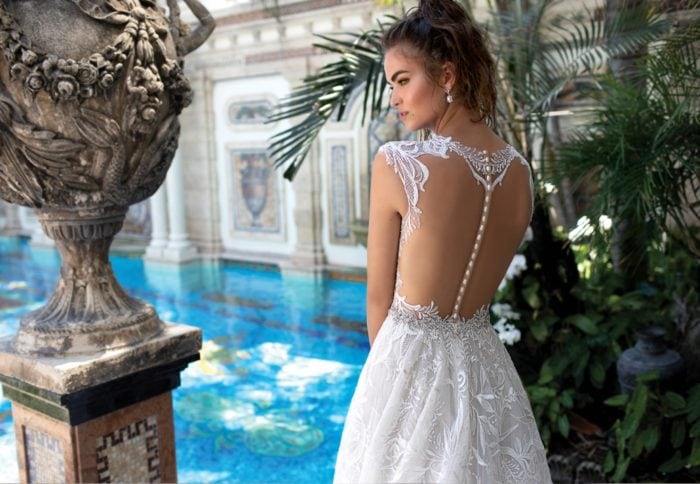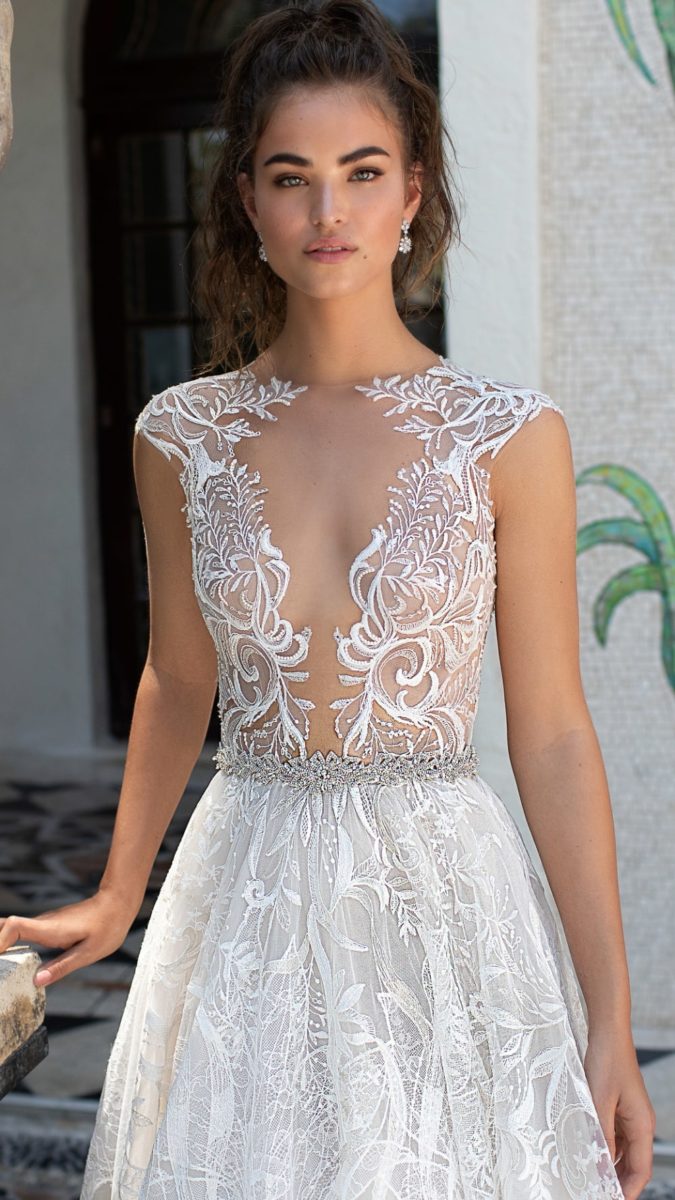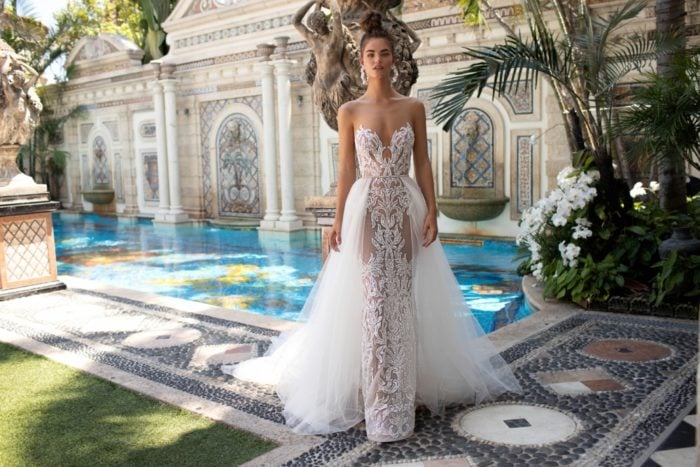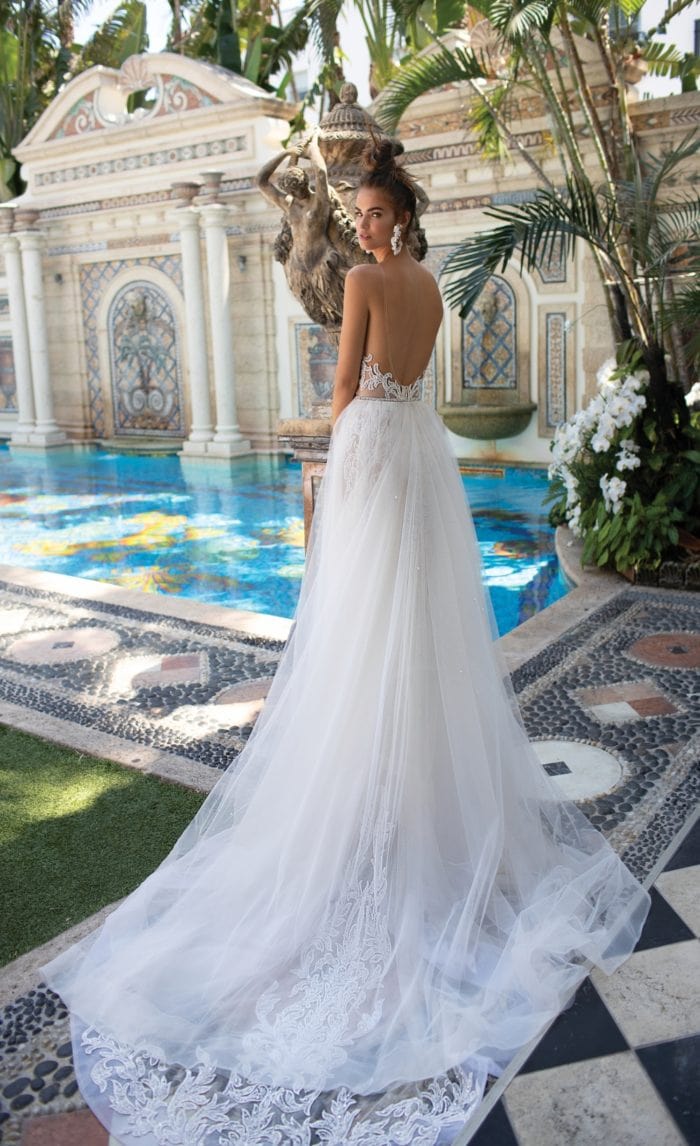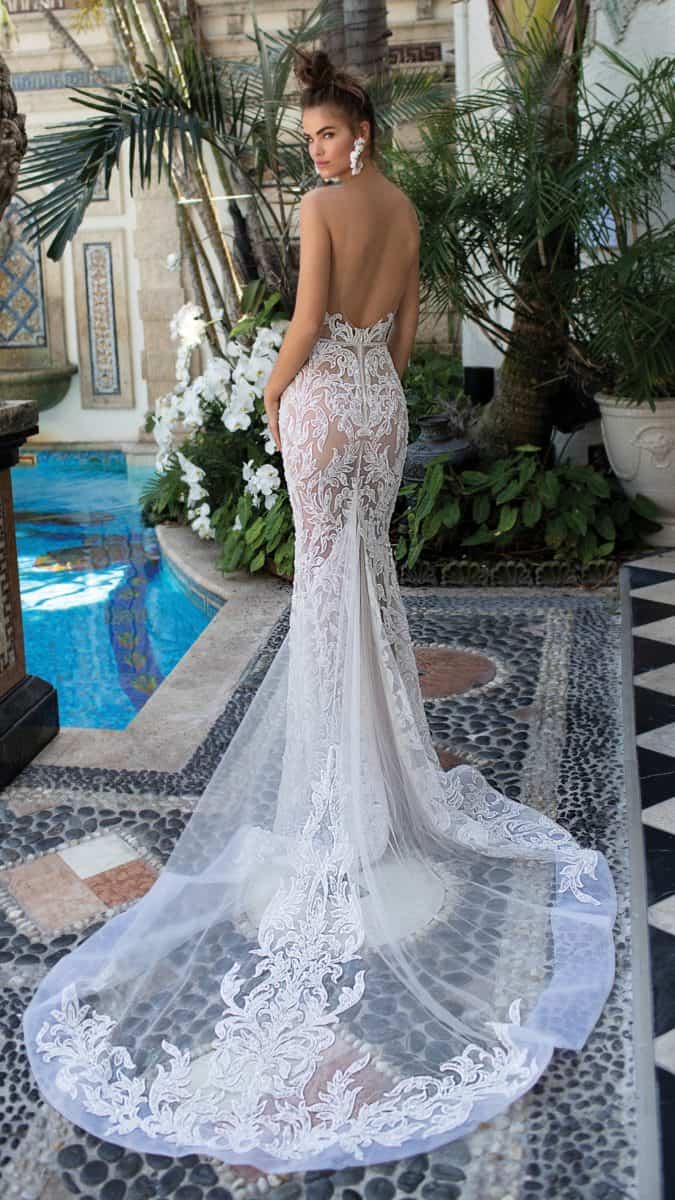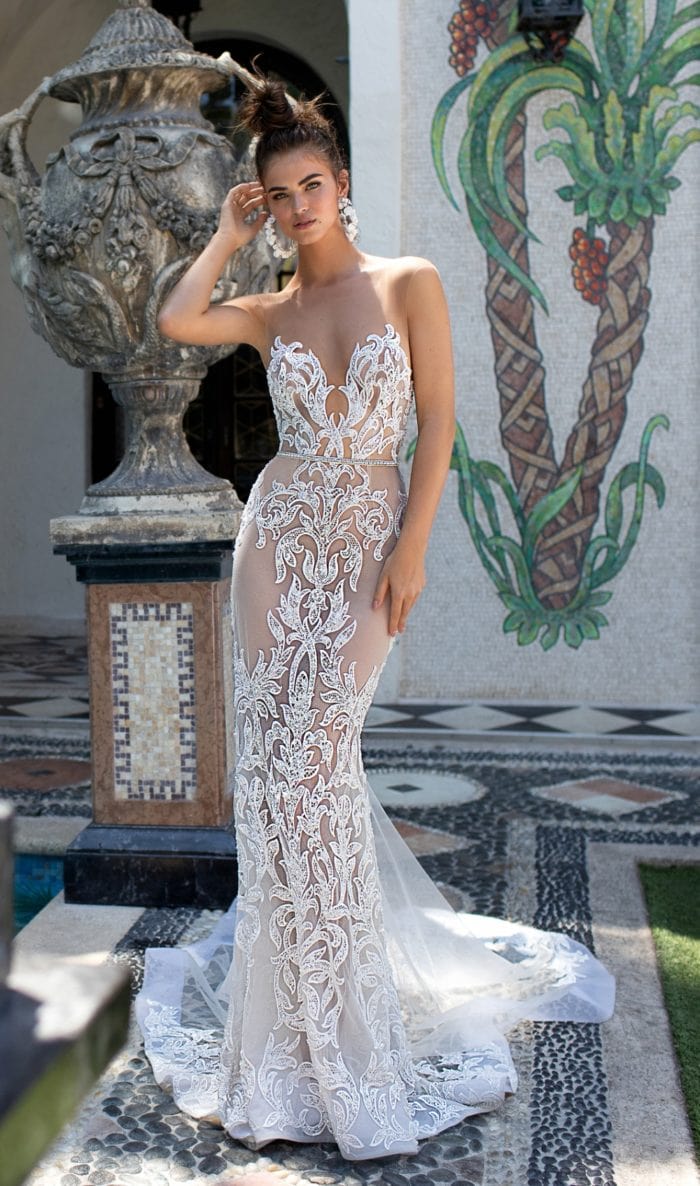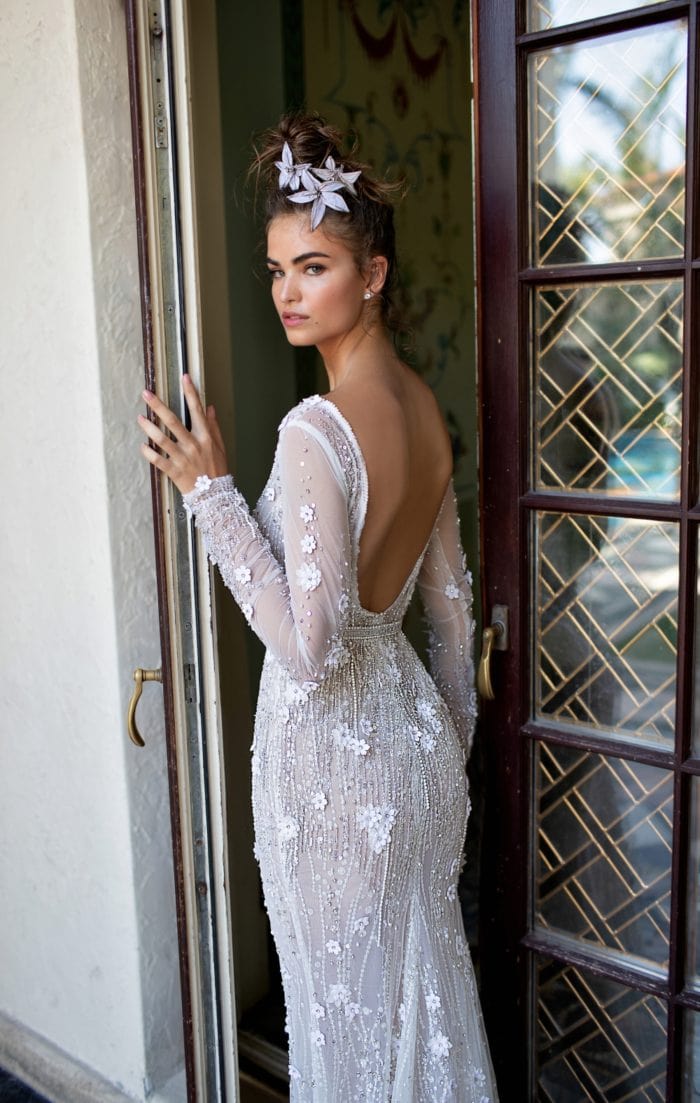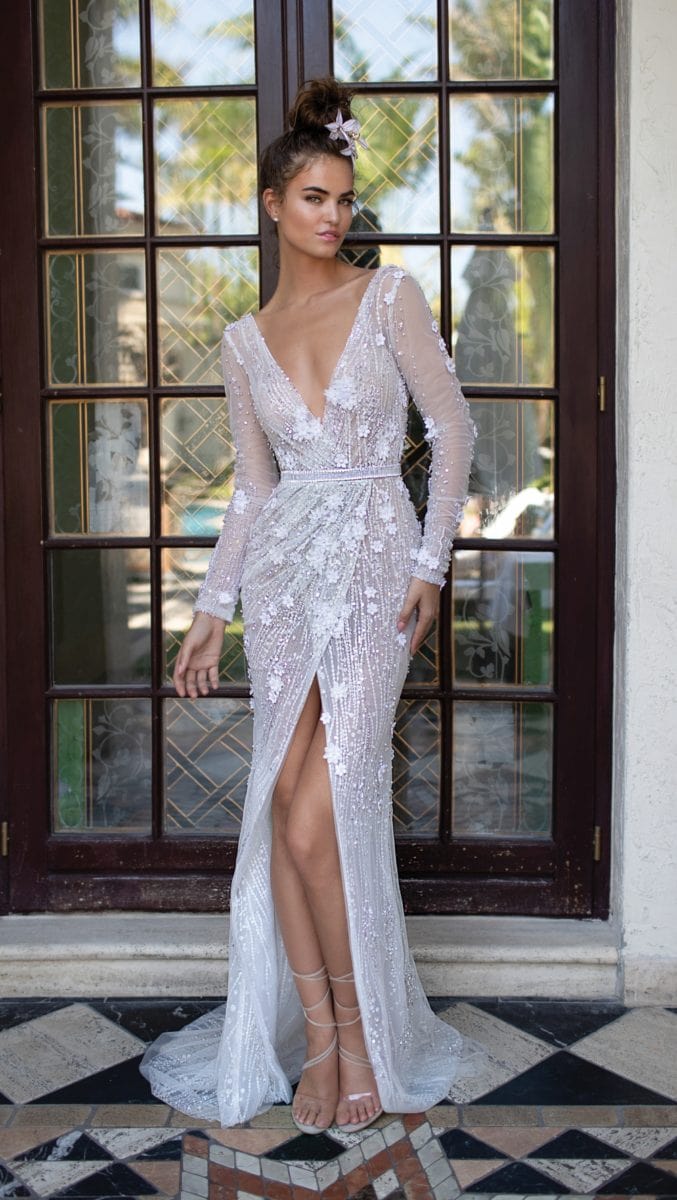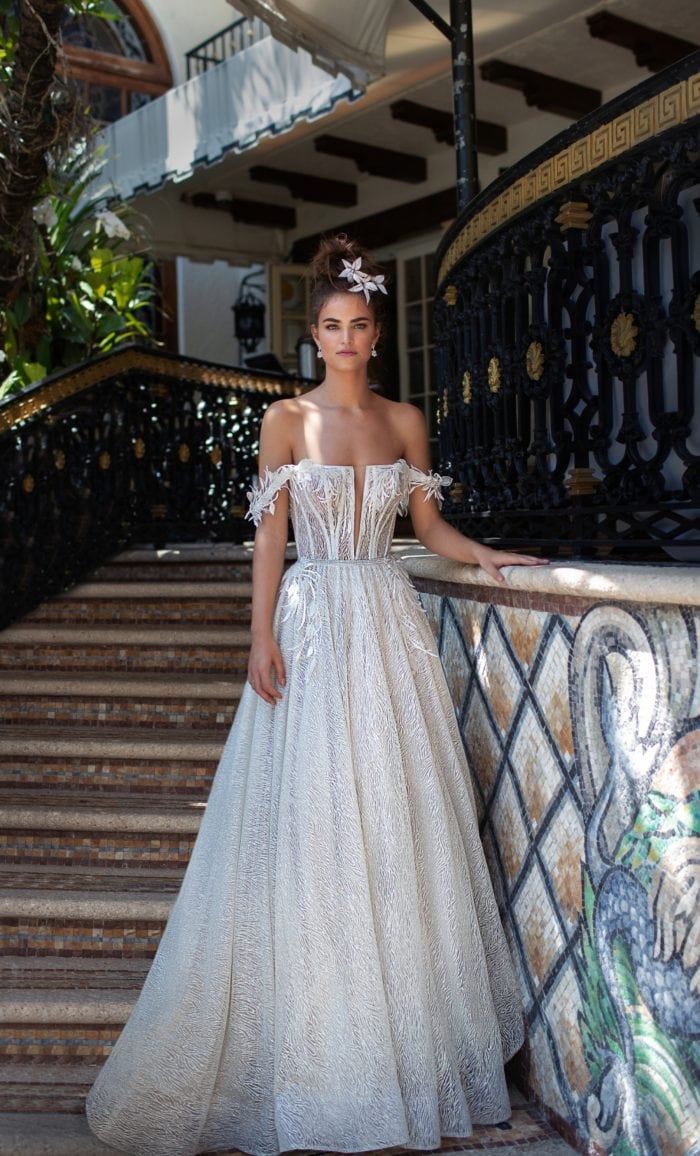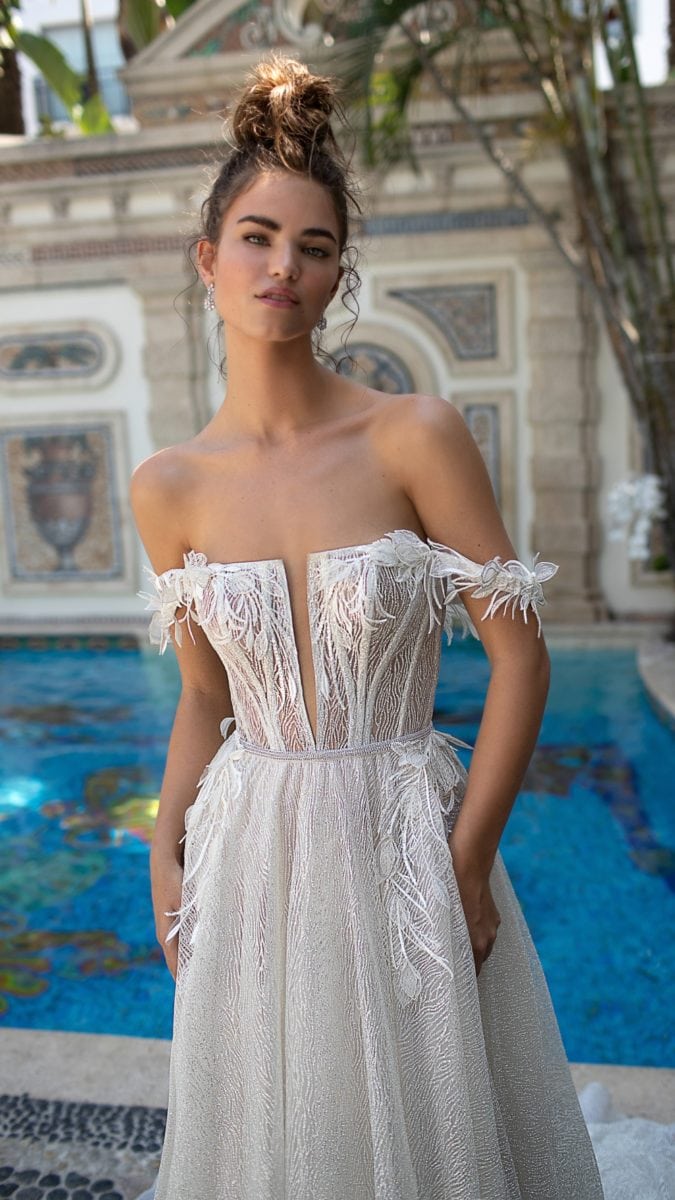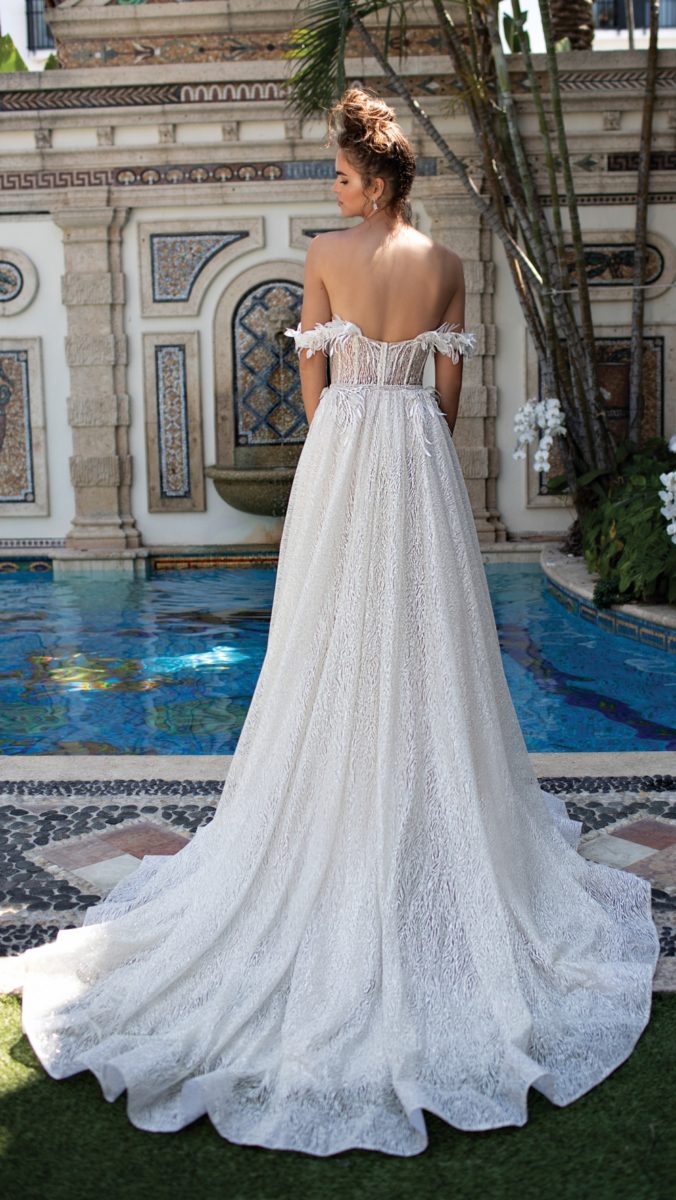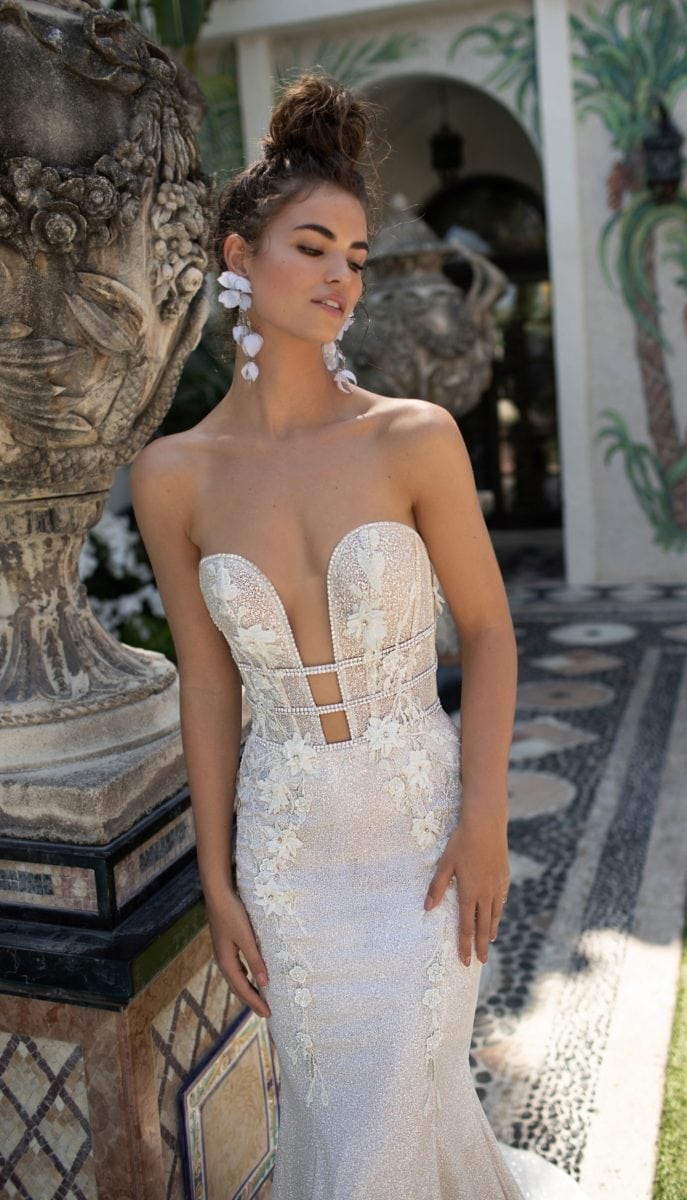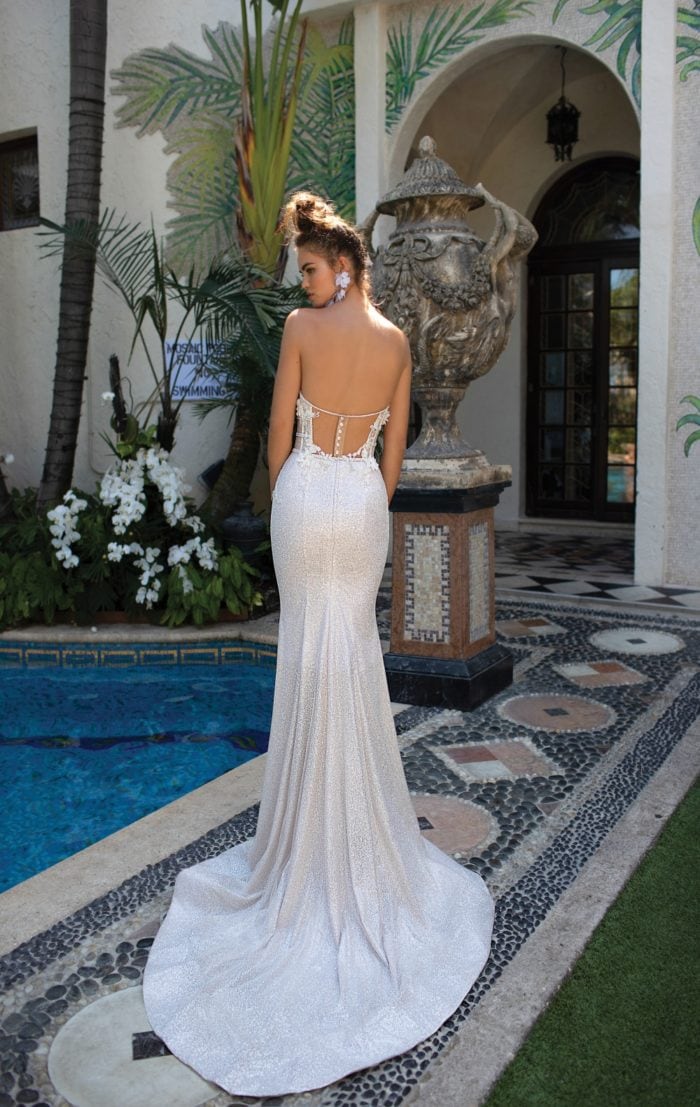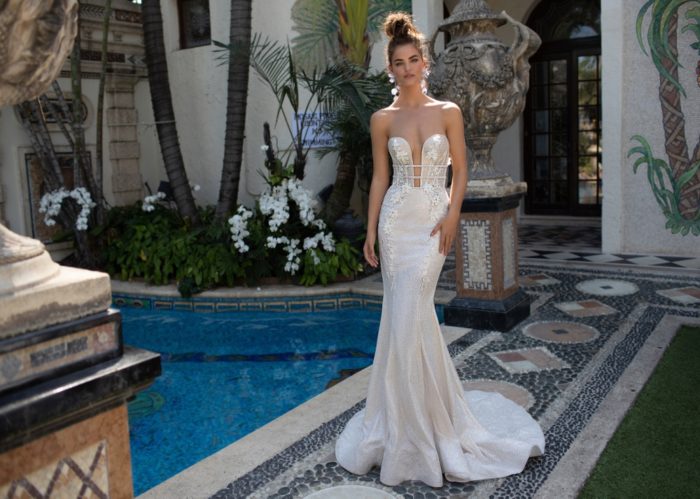 Miami Collection Design Inspiration
The design house shares more notes on the inspiration for the BERTA Bridal Couture Miami Collection for Spring /Summer 2019:
A confection of glittering luxury comprises the Spring/Summer 2019 BERTA Miami collection. An effortlessly chic collection where the fabric leads the way into a powerful abyss of jaw-dropping styles. Strong, powerful, and confident is the description of Berta's perennial muse. Shot in the exotic and magical city of Miami, featuring both sides of Miami magic – the realness and authenticity of it as well as its luxury and high end. In places such as Calle Ocho and Ocean Drive as well as in the Versace mansion.
Details About the Miami Collection from Berta Bridal
More about the Berta Bridal Miami Collection inspiration from the design house of Berta Bridal Couture:
The backdrop is telling the story but the dresses are the star players. A lot of sparkle, tulle, sequin, and feathers are just a hint of what this collection includes. Very in touch with the inspirations behind the two different kinds of magic in BERTA's dresses – vintage and retro on one hand and modern and luxurious on the other. The reoccurring theme of plunging necklines, open backs, flowing capes, and voluminous trains will make a feature but with a twist that has never been seen before.
More Berta Collections
Please see other Berta bridal collections we've recently featured, including the Fall 2019 Berta Wedding Dresses Athens Collection, the Berta MUSE City of Angels 2019 Collection , and the BERTA Bridal Couture Collection for Fall 2018.
For additional details about trying on or purchase any of the Berta Bridal Couture Gowns here, please visit the world-wide directory of Berta retailers listed on the Berta website.
Additionally, selected Berta dresses are available at some in-store Nordstrom Wedding Suite locations. You can get more pricing and location details on these gowns from the affiliate links below.
The section below uses affiliate links.
Shop the Look