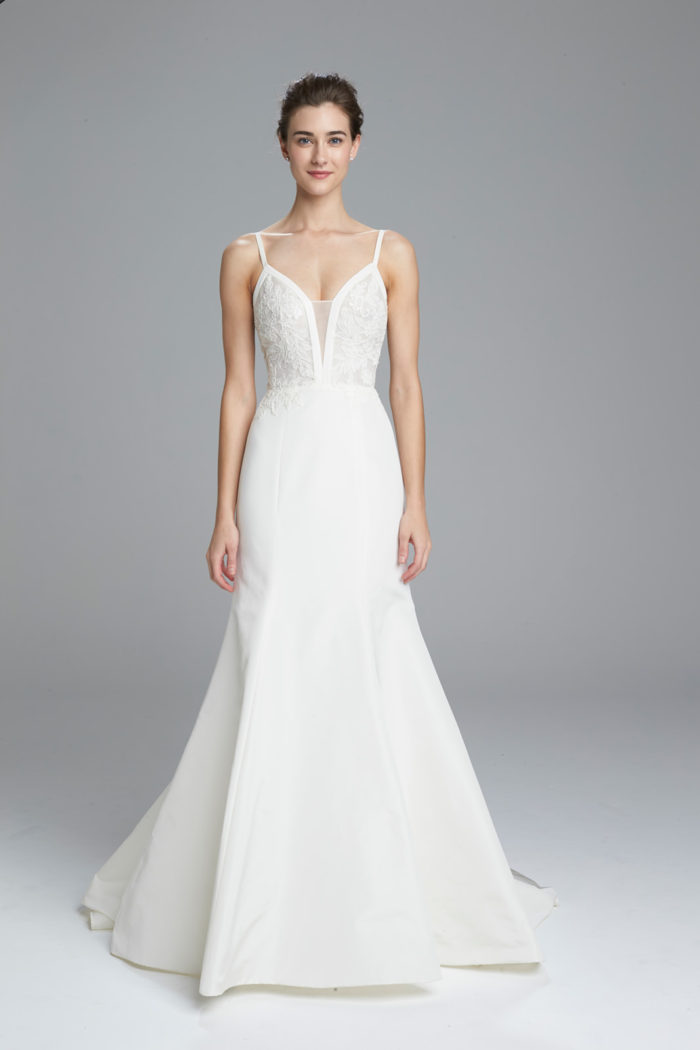 Britt, one of the wedding dresses from the Amsale Spring 2017 Bridal Collection
The Amsale Spring 2017 Bridal Collection
It's not often we think of a modern bridal line looking back to techniques used several centuries ago, but indeed, by using embroidered details, and needle lace - a fabrication technique first developed in the 1500s - the Spring Amsale Bridal Collection for 2017 puts a modern take on centuries-old bridal traditions.
Through blending these elements with clean lines and current details like cutouts, slim straps, and the crisp unfettered silhouettes, Amsale stays true to its reputation as the standard-bearers of modern bridal design. Here is your look at the impeccable bridal gowns that comprise the Spring 2017 Amsale Bridal Collection.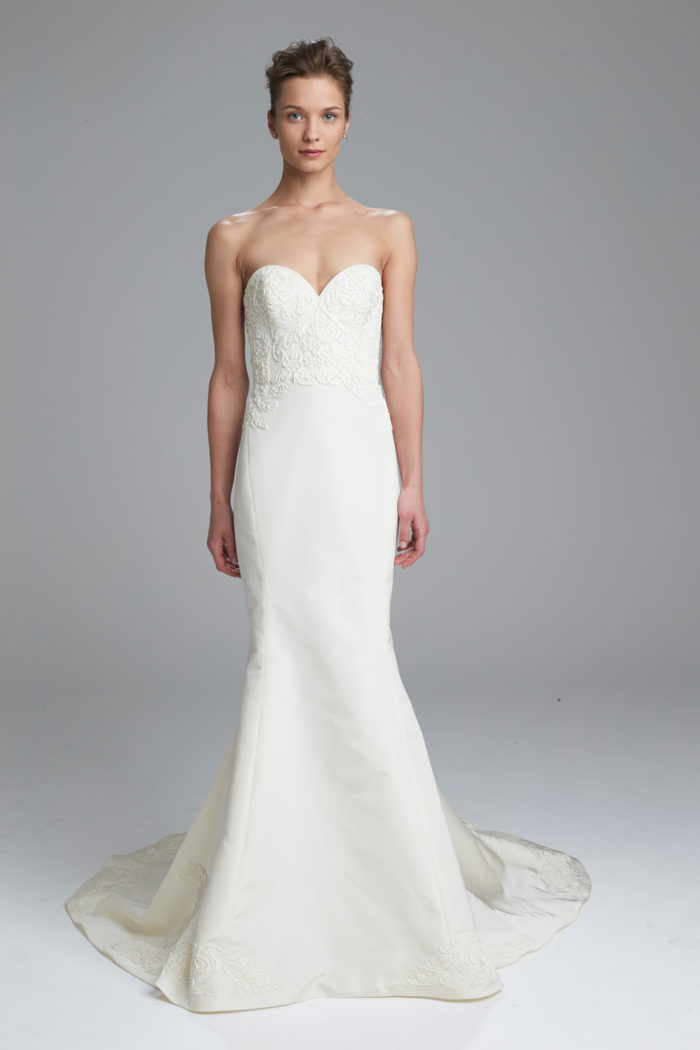 Alina, a strapless wedding gown with sweetheart neckline, and soutache lace hand applique.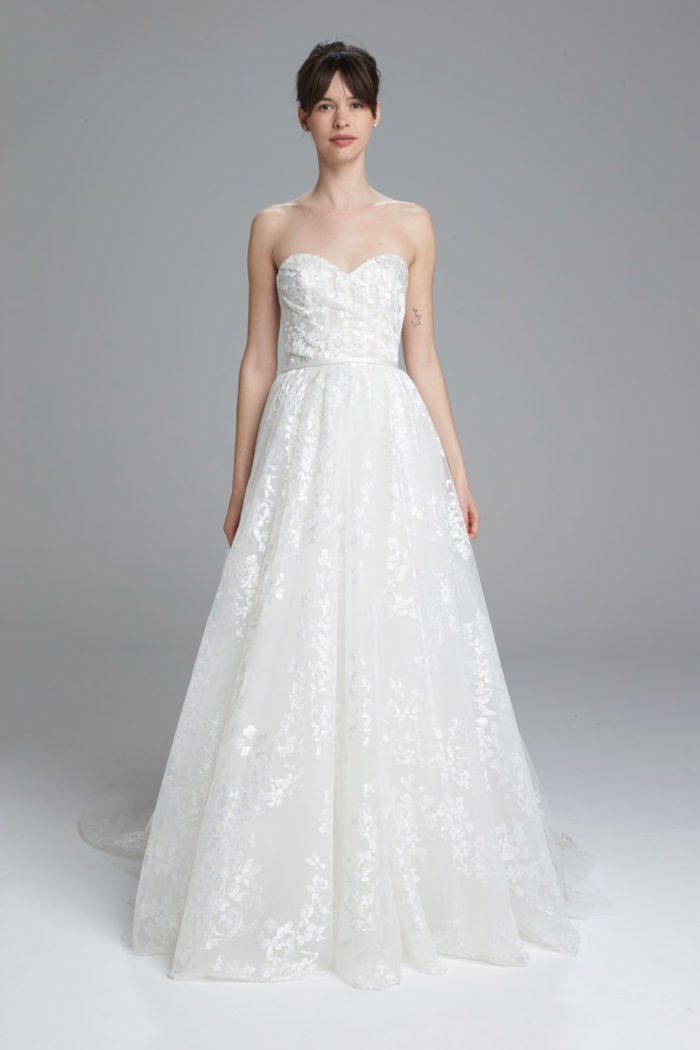 Christie, a strapless tulle wedding dress with floral embroidery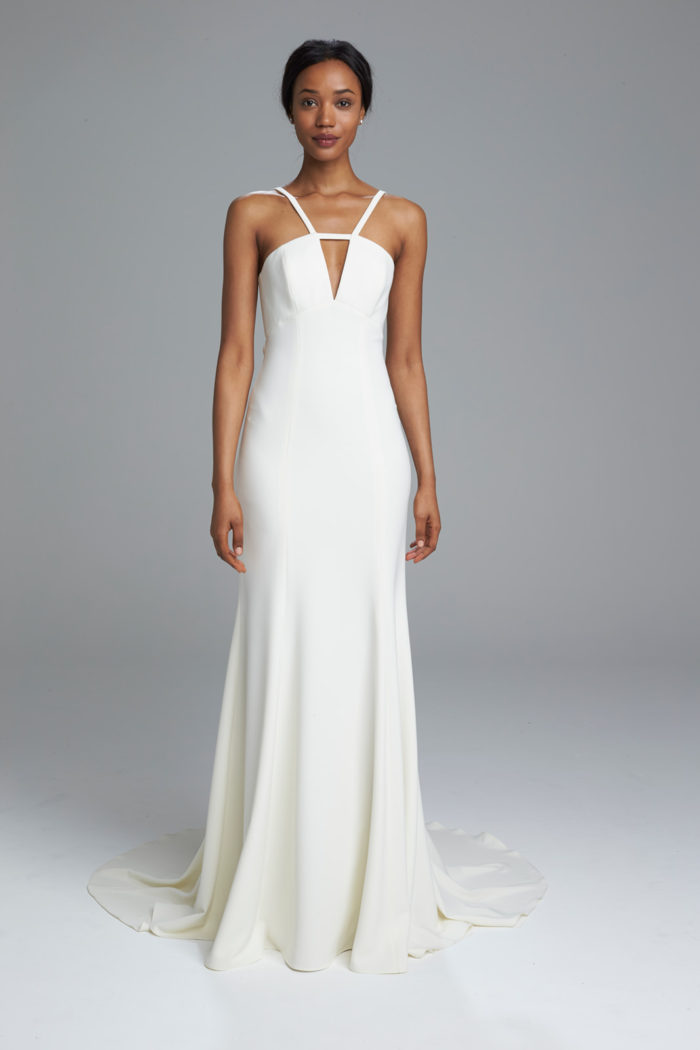 Jack, is a fit-to-flare sleek, crepe bridal gown with tailored seams and cut-out detailing at front and back.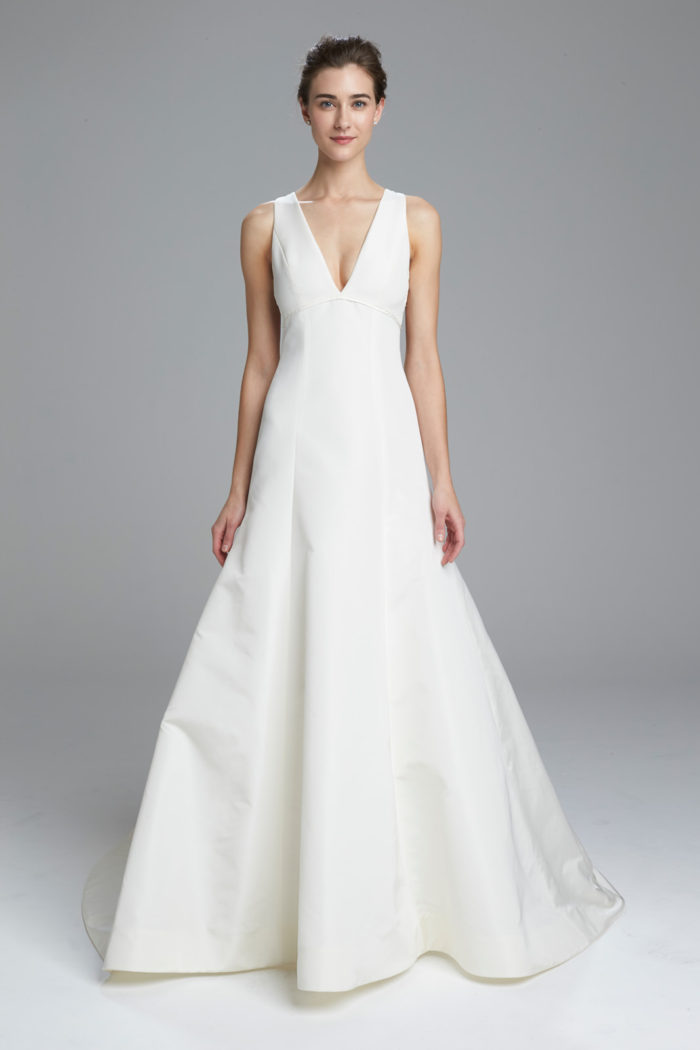 Keaton, is a Faille de Soie fit to flare bridal gown with a sheer organza back with buttons.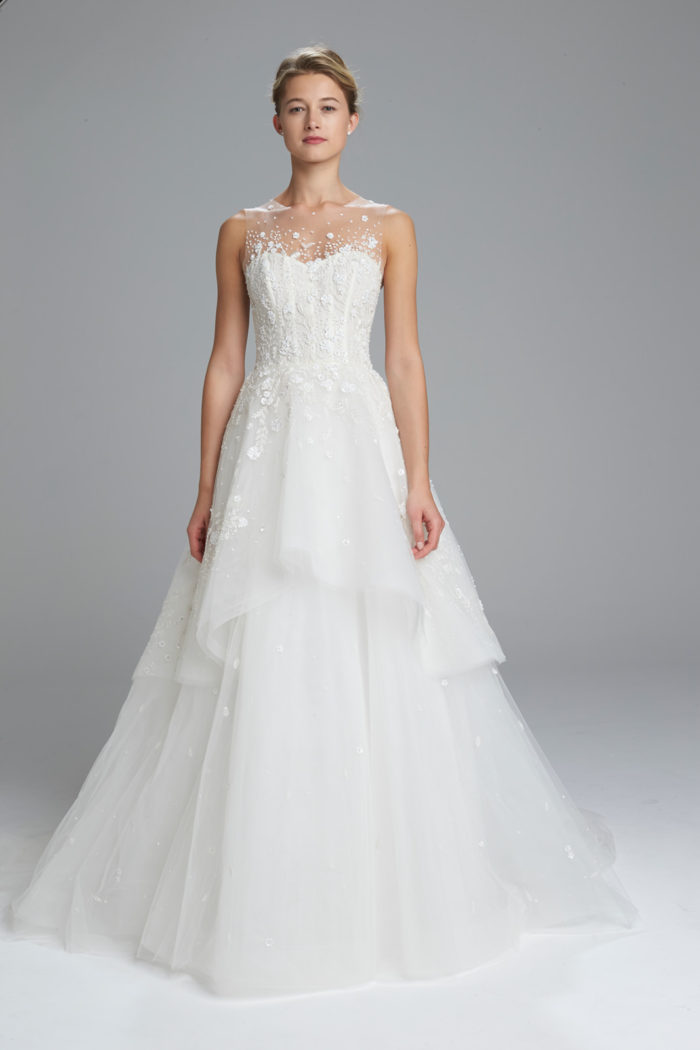 Kimpton, is a hand-beaded wedding dress with a hand embroidered tiered tulle ballgown silhouette.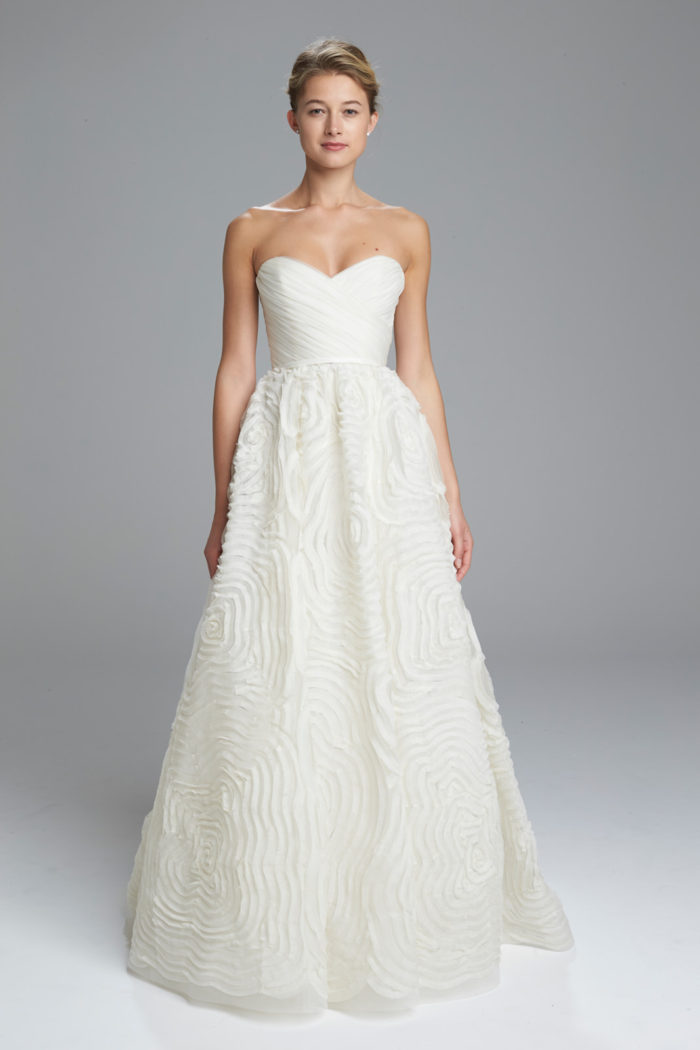 Charleston, is a silk organza strapless bridal gown by Amsale with a ruched bodice and hand-pleated organza floral embroidered skirt.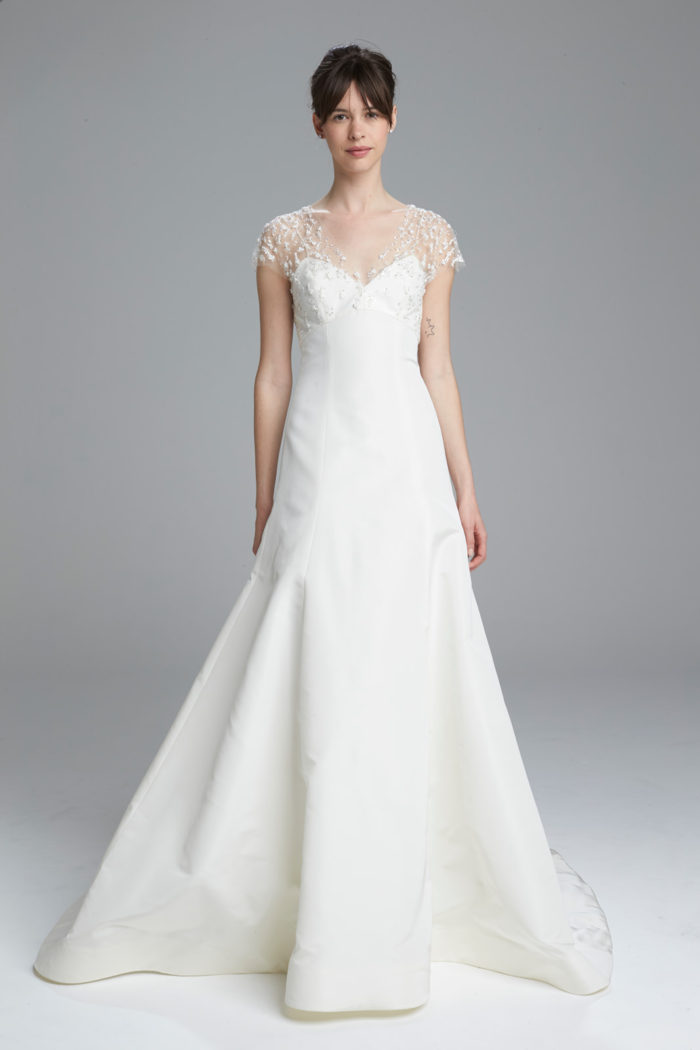 Marli by Amsale is a Faille de Soie fit-to-flare wedding gown with a hand-embroidery tulle overlay on the bodice.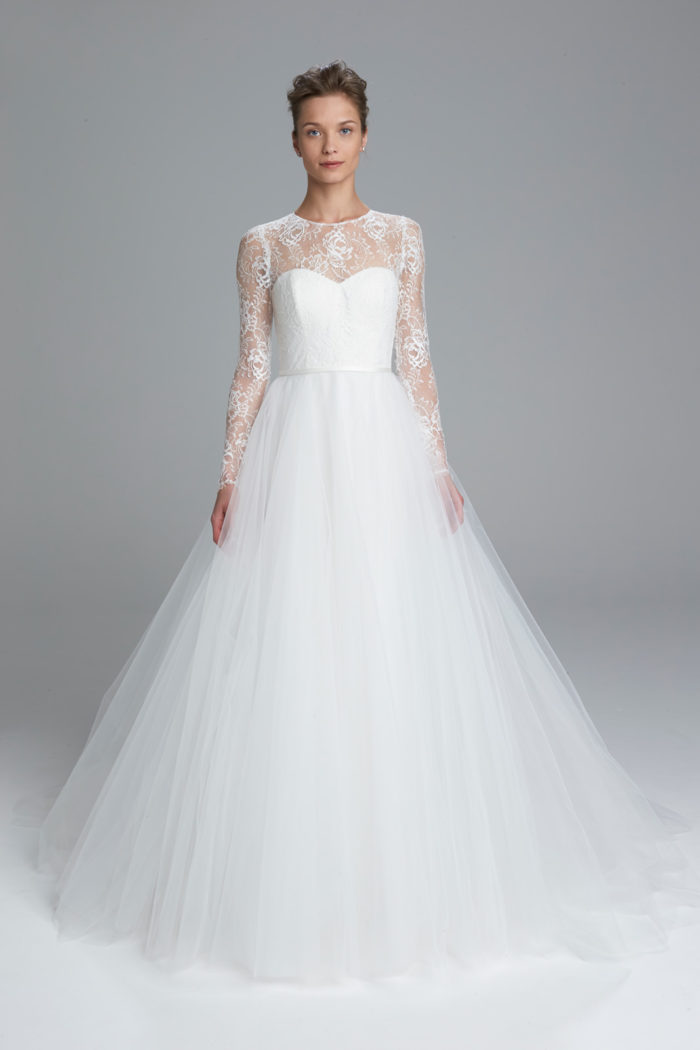 Myra is a long sleeve wedding dress with a Chantilly lace bodice and soft tulle ballgown skirt.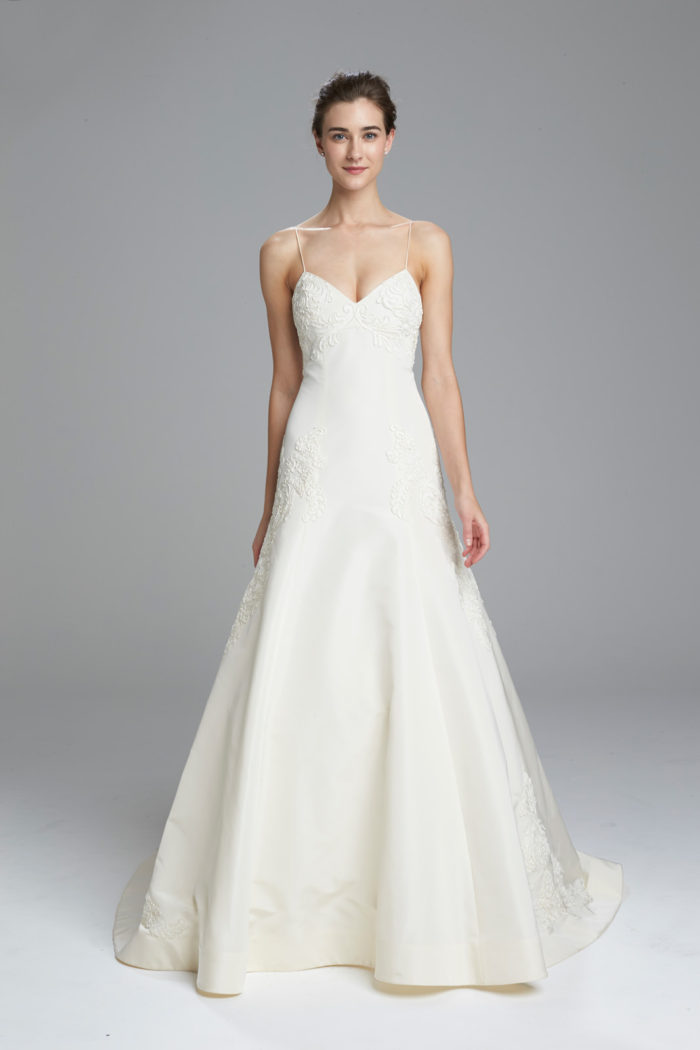 Raven is a wedding dress in Faille de Soie with a fit to flare silhouette with soutache lace hand appliqué.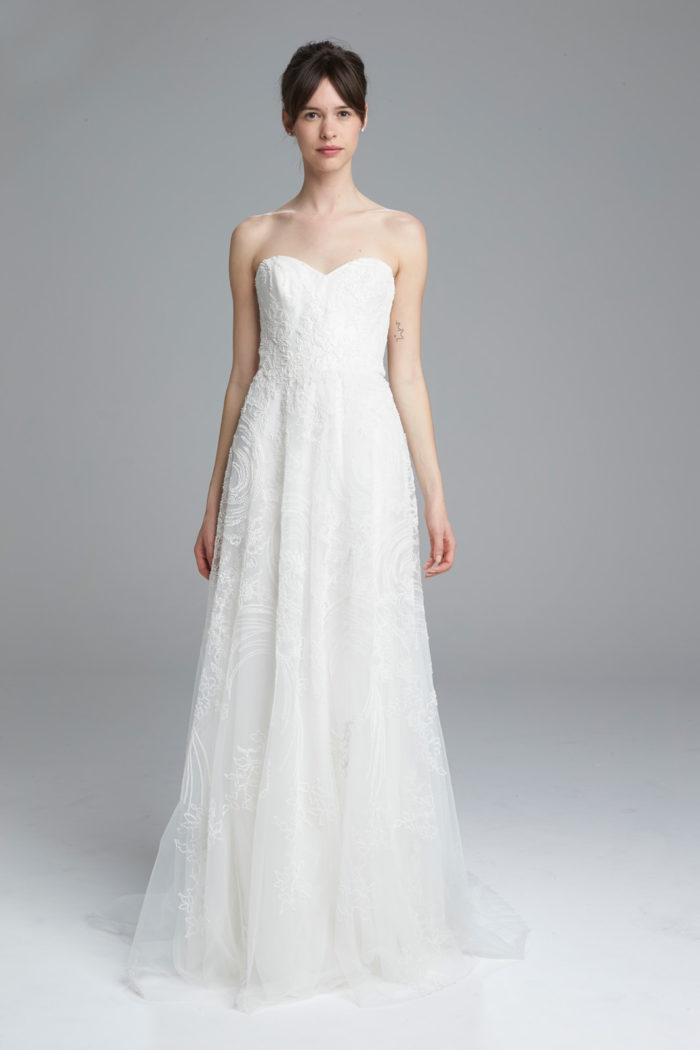 Sam, a strapless, soft A-line bridal gown with embroidery and pearl tulle.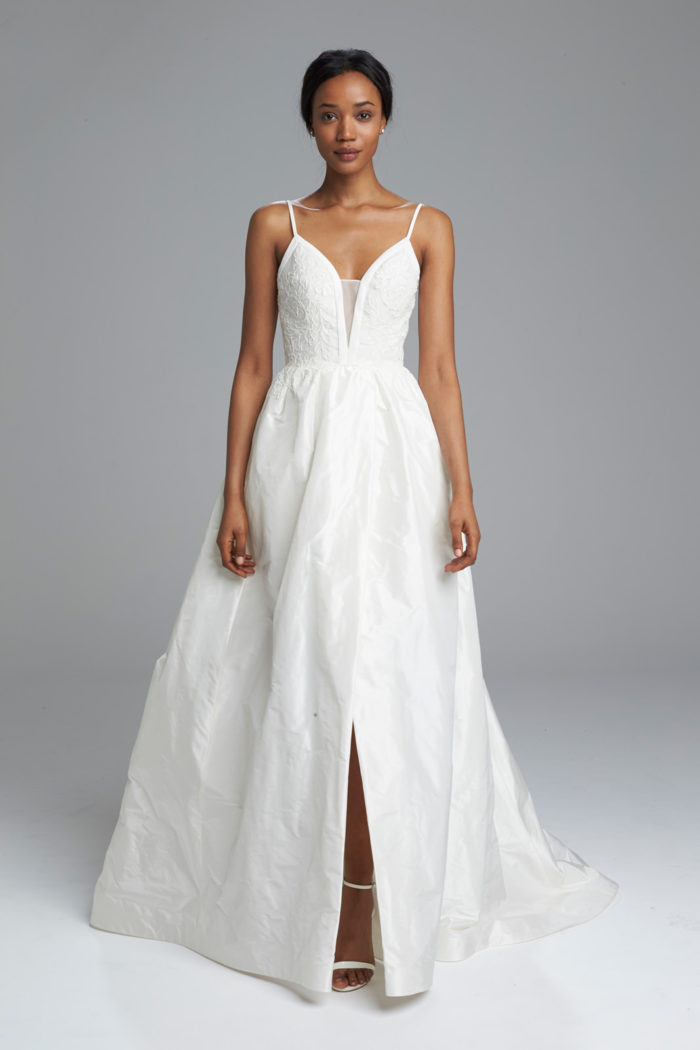 Selena is a silk taffeta ballgown wedding dress with silk organza bodice, thin straps and a French lace hand appliqué.
For more information on these wedding dresses,  visit Amsale.com. Additionally, selected Amsale Wedding Dresses and Amsale Bridesmaid Dresses are available through the Nordstrom Wedding Suite. Nordstrom is a sponsor of Dress for the Wedding.
More posts you might enjoy"
nouvelle Amsale Wedding Dresses