Join us for a great wedding styling event on August 28th in Philly!
If the third time's the charm, then I can't even imagine how fun my third time hosting an event at Your Wedding Experience Presented by David Tutera in Philadelphia will be - because my first and second time were already pretty phenomenal! The show just less than two weeks away -- it is being held on August 28th at the Philadelphia Convention Center -- and I feel really confident in saying how much fun this third time will be, because I know what we have in store for you!
The Your Wedding Experience presented by David Tutera shows are so aptly named because they truly are an experience! It feels like a party-in-progress with the DJs playing music, the cocktails being passed, the fashion show energy, and the vendors which have been approved by David Tutera himself for their reputation and aesthetic! It's like being at a fun wedding reception while getting ideas for your own wedding. You'll want to bring your partner and your nearest and dearest, while you get to meet with the professionals who make the best weddings happen. Here a few more tips for what to do to prepare!
If you're getting married in Philadelphia area, Central Pennsylvania, or New Jersey, this show is a must attend! No matter if you're just starting to plan, or are weeks away from your wedding date, it's a great opportunity to check off all the to-dos on your wedding planning list, and get a sense in-person for the creative offerings of the best wedding professionals. Check out the feature list for the August 28th Your Wedding Experience show to see all the elements there!
Style for the Aisle with Happily Ever Borrowed
My part of this season's show is really near and dear to my heart, and is perfectly matched with the concept behind Dress for the Wedding. It's a wedding styling event called Style for the Aisle, which we're hosting with our besties at Happily Ever Borrowed!
If you haven't heard about Happily Ever Borrowed, you're going to want to write this down - it is simply THE best spot to rent the best designer bridal accessories. They have veils, sashes, earrings, necklaces, and gorgeous hair accessories! It's all the styles you've been dreaming about on your Pinterest board for a fraction of the cost.
Usually you'd have to rent the piece to try them on at home (which is still a great option if you're reading this and you're miles from Philly!) but by attending our Style for the Aisle event you'll get your chance to get to try so many pieces in person, and find out what your bridal style really is! Happily Ever Borrowed has created this great Bridal Style quiz, and we'll take you through the process in person at the show and help you find the accessories that will be your perfect finishing touches!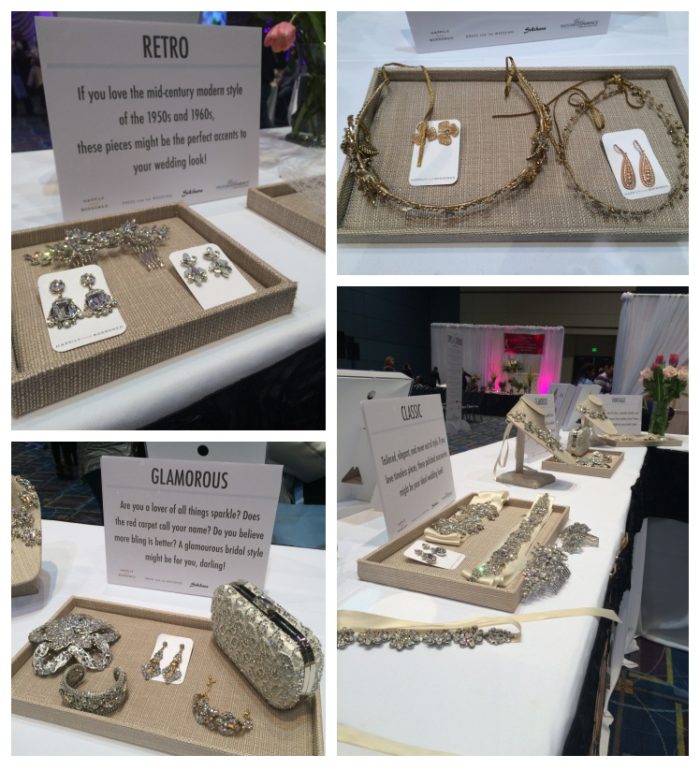 Style for the Aisle is your Chance to Try on Bridal Accessories!
Get Tickets for Your Wedding Experience presented by David Tutera
So, it's time to get tickets for this show! I highly suggest the VIP option because of all the goodies and photo ops that go with it! If you want to spend a fun day getting the best ideas for your wedding, don't spend your Sunday on Pinterest --that's a big deal for me to say that-- come experience all the ideas in person at this show instead!
If you don't live near Philly, you'll still want to check out the Your Wedding Experience website to see if there's a show in your area.
Can't wait to see you there! Be sure to stop by Style for the Aisle to get #YWEStyled!
Dress for the Wedding is proud to be one of the Philadelphia Media Partners of Your Wedding Experience.
___
More posts you might like:
Your Wedding Experience Recap from Philadelphia in February
Our Interview with David Tutera
Our Tips and Trends posts on Your Wedding Experience