Angel Sanchez Bridal 2014
One doesn't often hear the word architectural, and immediately think of wedding dresses, but for the stunning Angel Sanchez 2014 Bridal Collection, architectural was the word.
In fact, the Angel Sanchez Collection was the collection I heard the most wonderful comments about after the spring showing, and it's all true; the gorgeousness of these gowns can't possibly be overstated. These wedding gowns are designed in a very sculptural way, using the female form as the base from which the lovely gown emerges with asymmetric ruffles, folds, sheer panels, and other shapes and embellishment.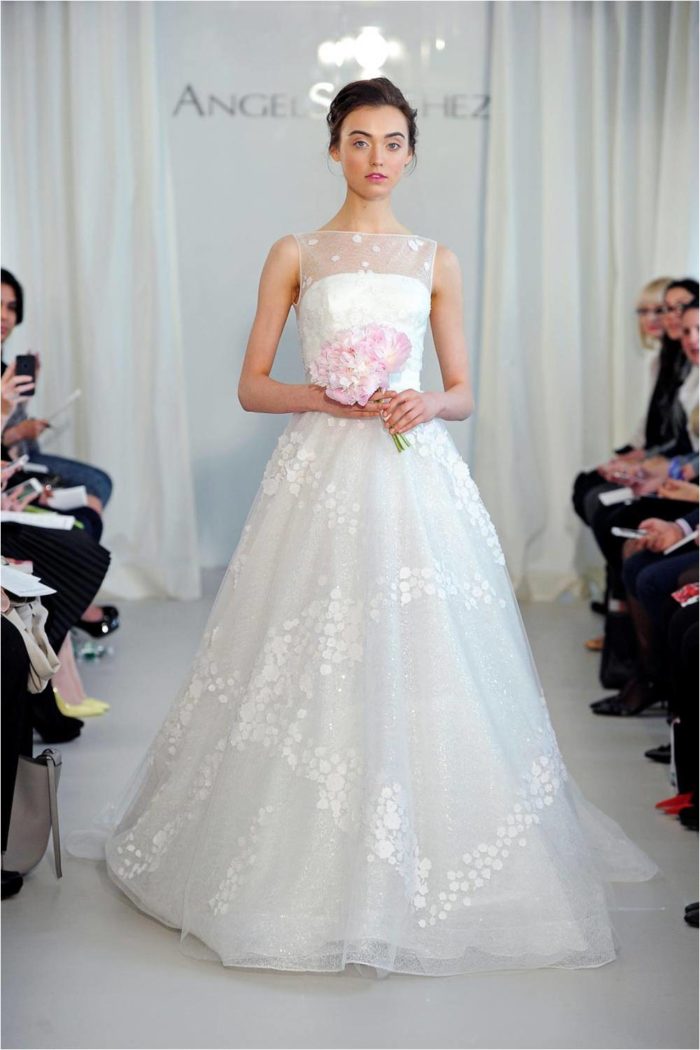 Even brides who may not consider themselves in want of a modern wedding gown style, will find the Angel Sanchez Collection breathtaking. Perhaps it's because the modern references are grounded by reinterpretations of tradition: there are soft flourishes, sheer organza overlay, illusion necklines, and unique lace patterning and details.
I'm excited to be able to share a few of my favorites from Angel Sanchez Collection with Dress for the Wedding readers. Enjoy your own front row seat for these incredible gowns!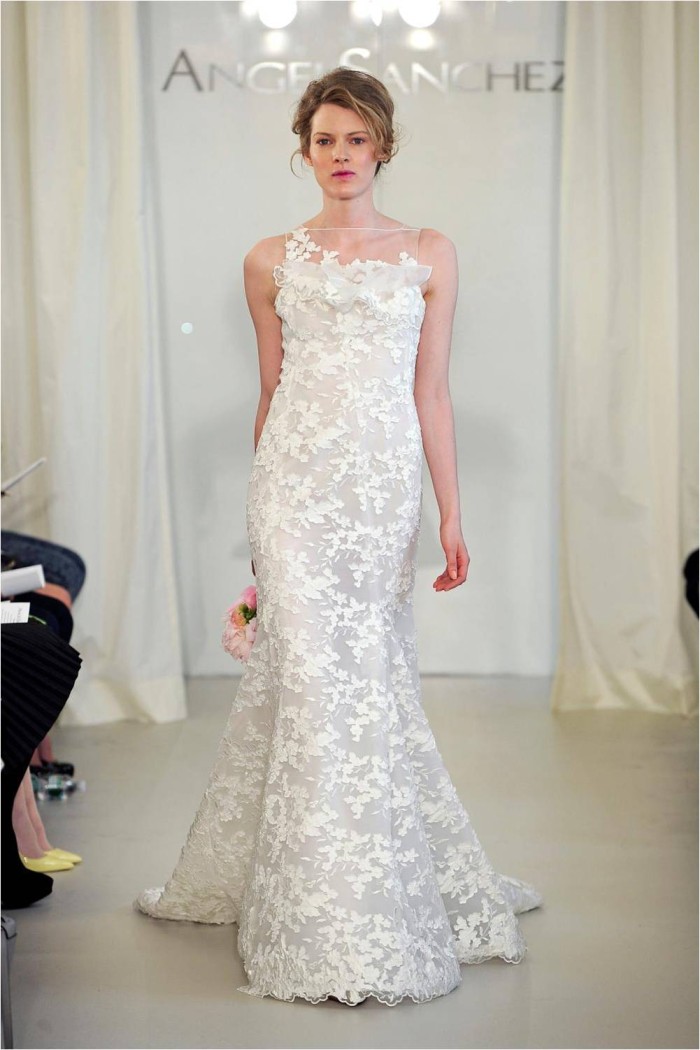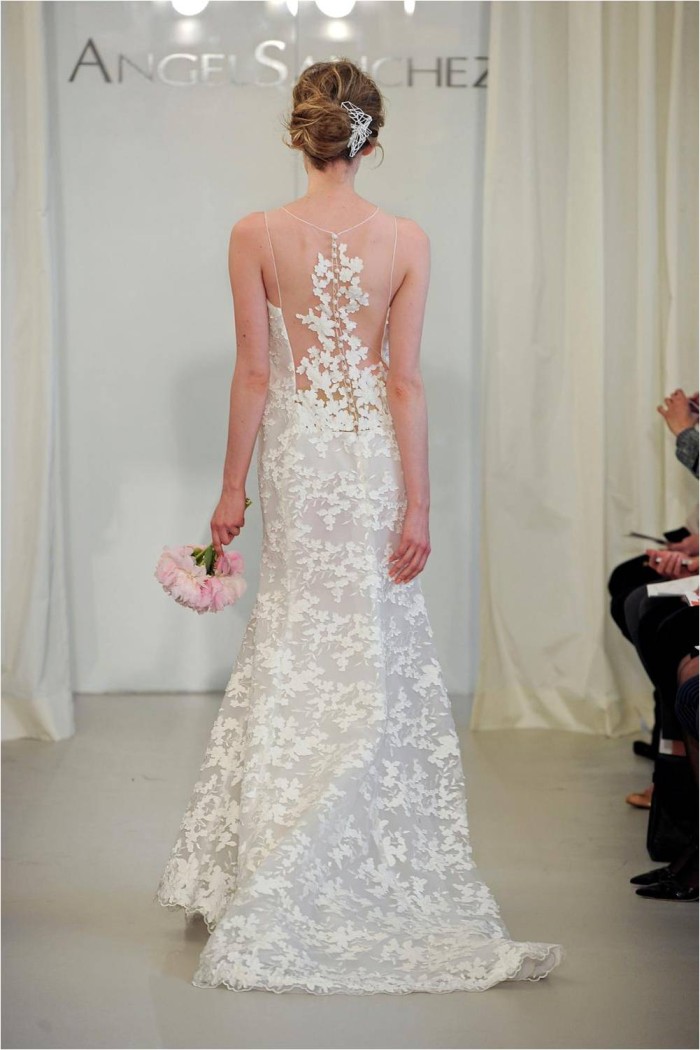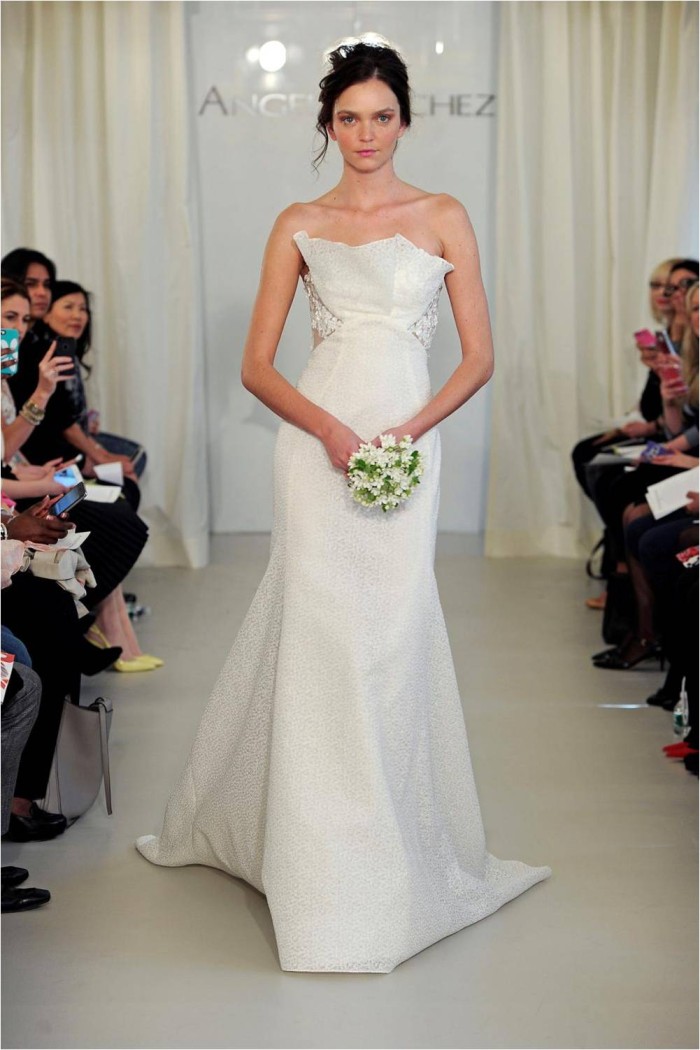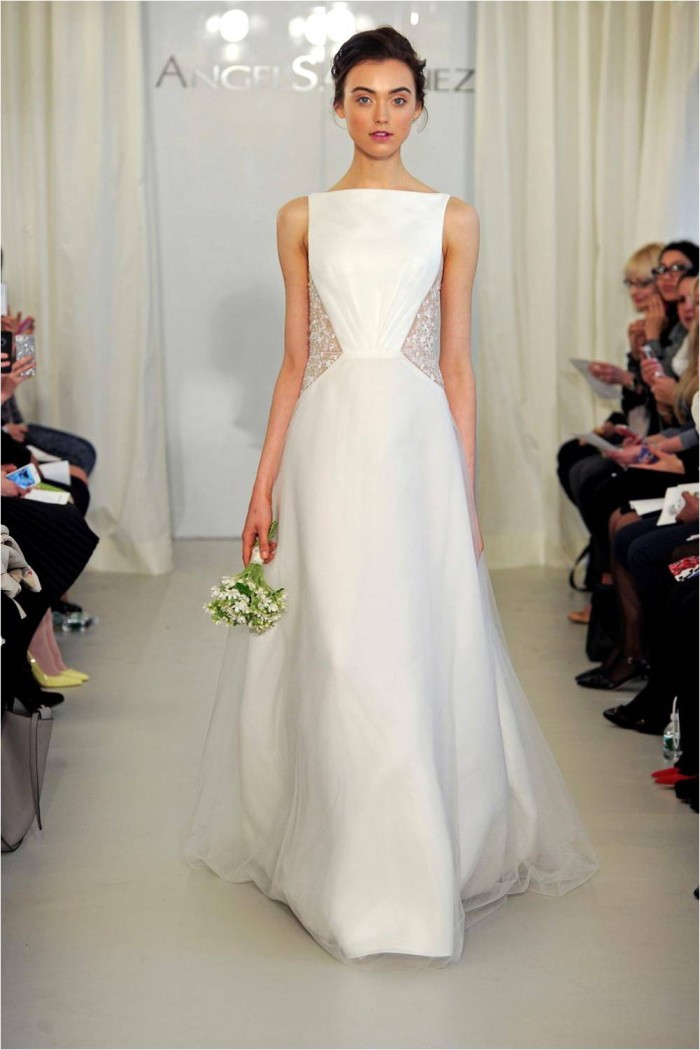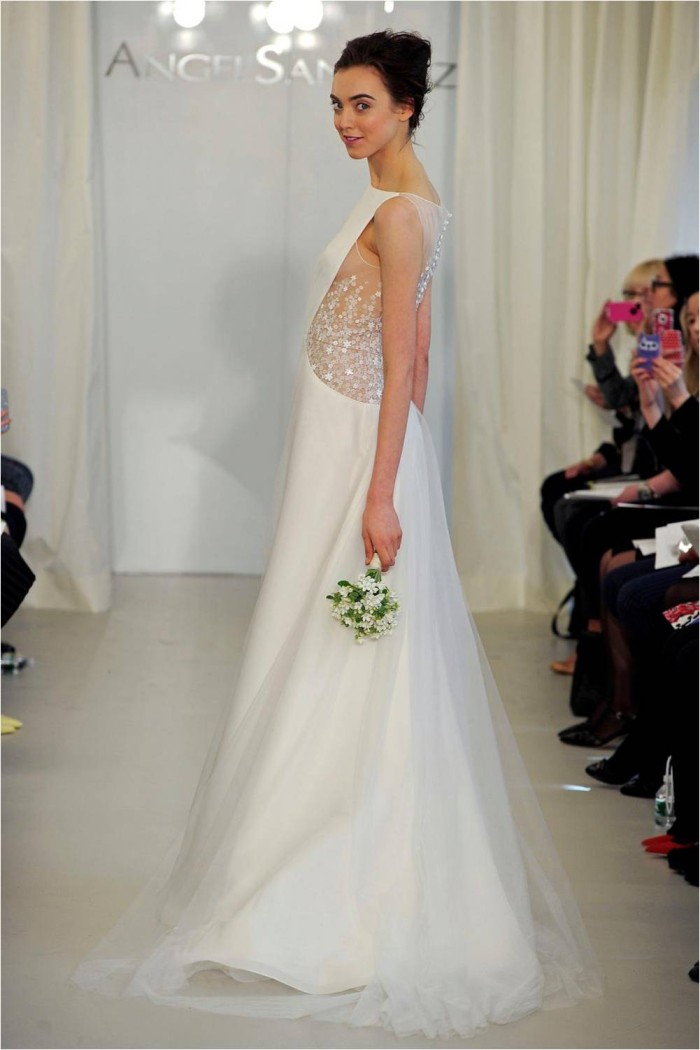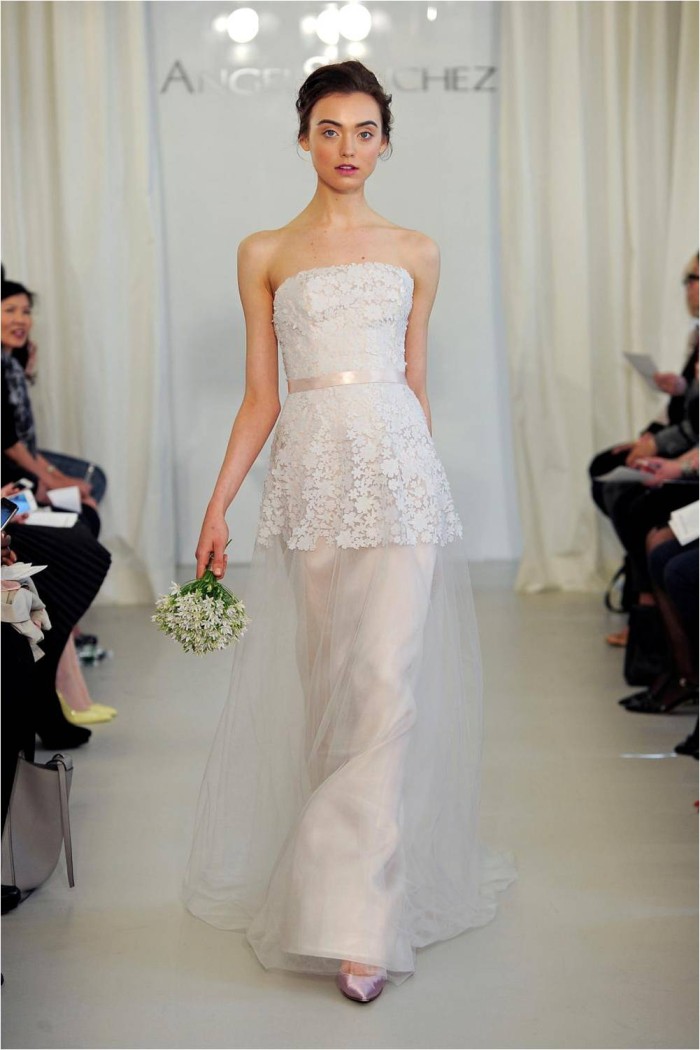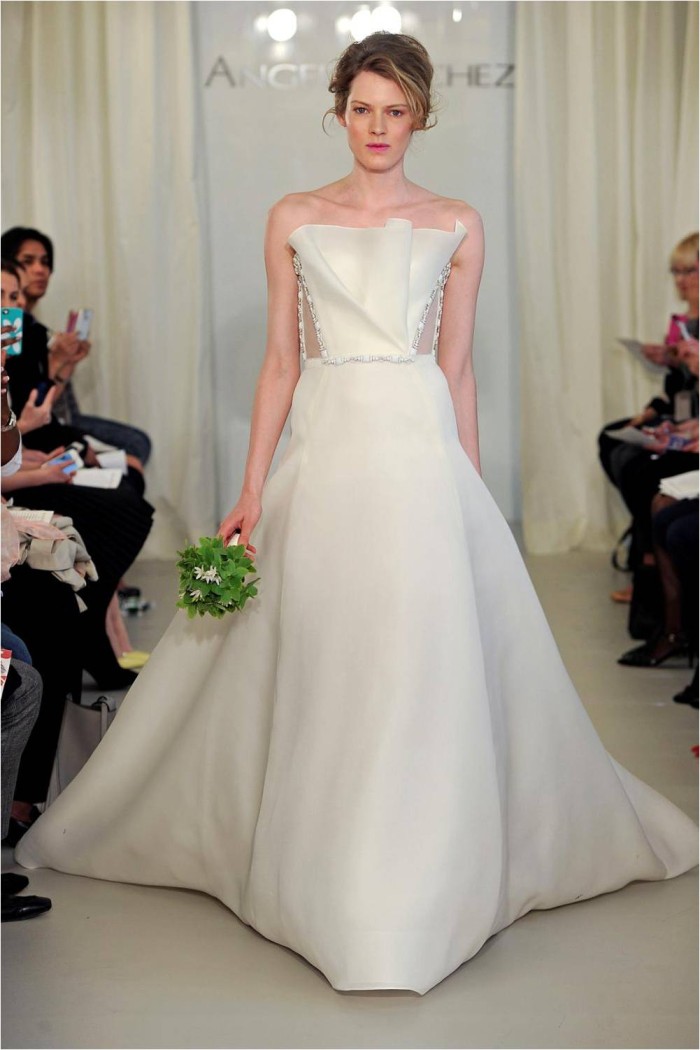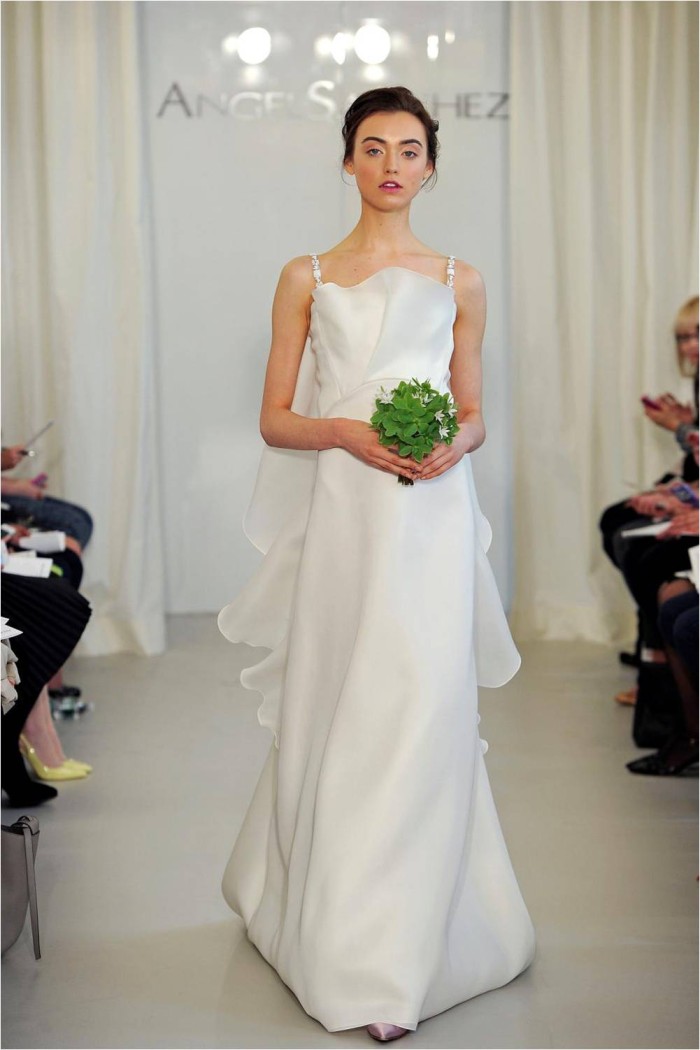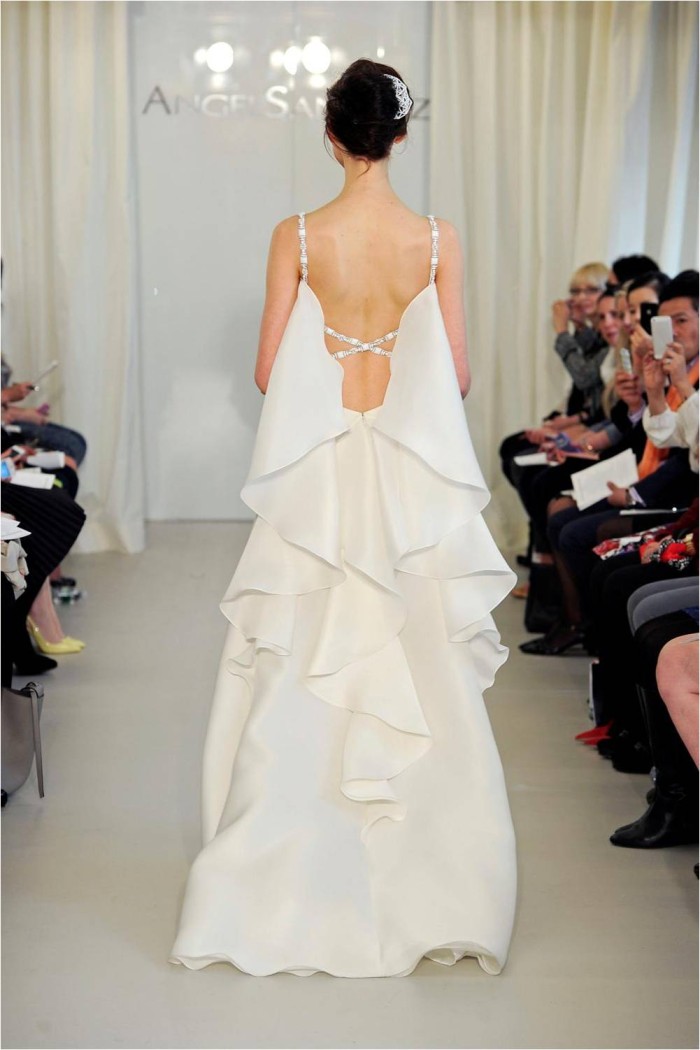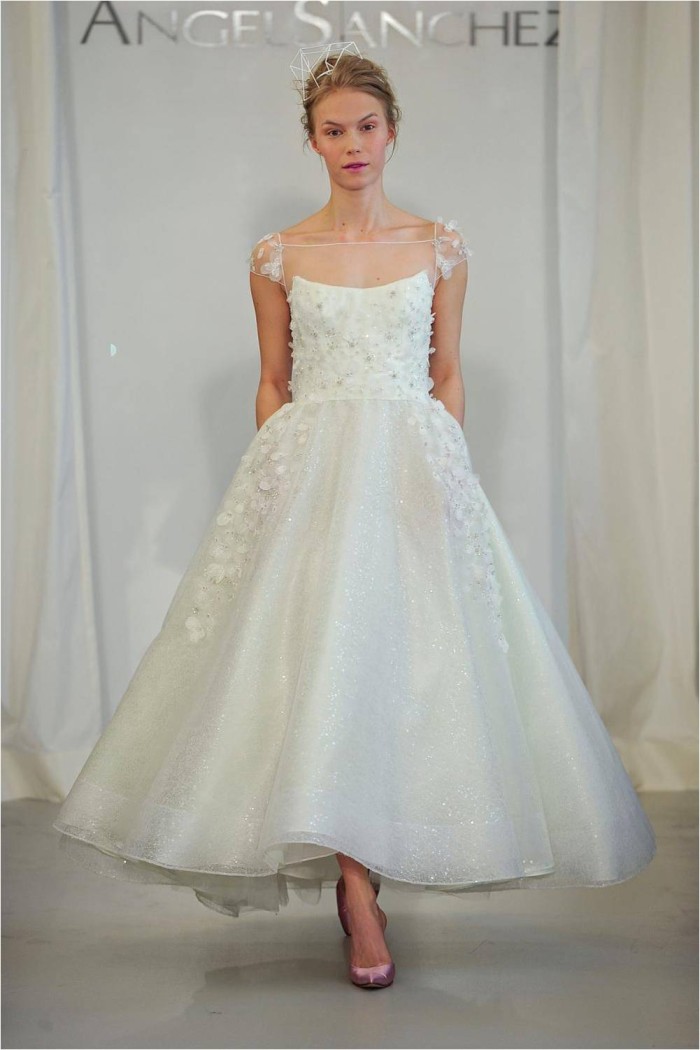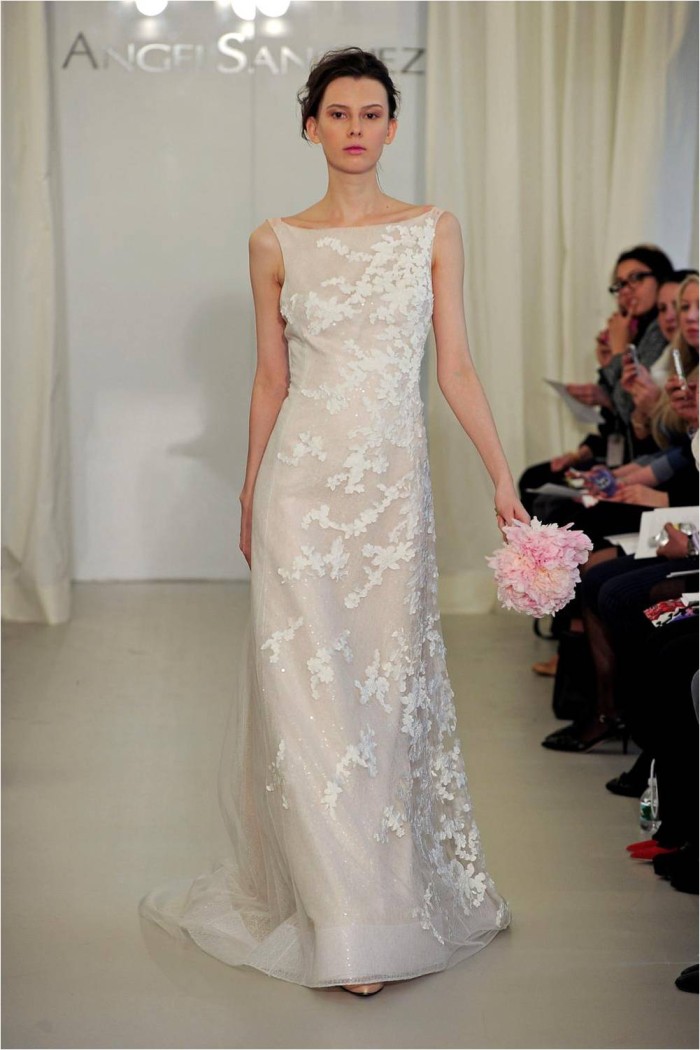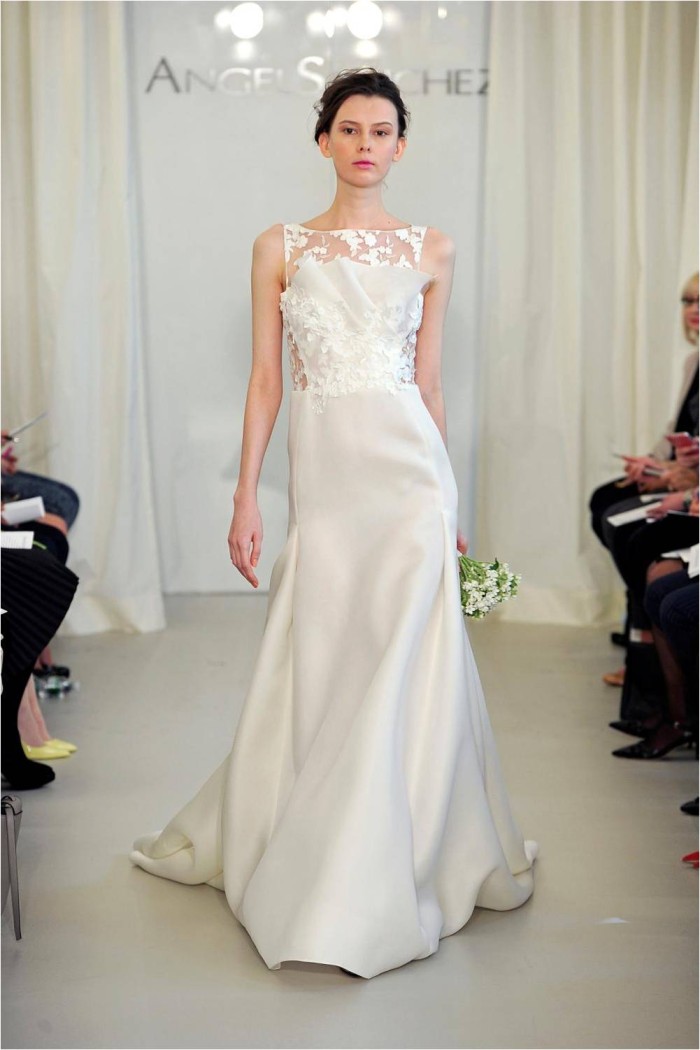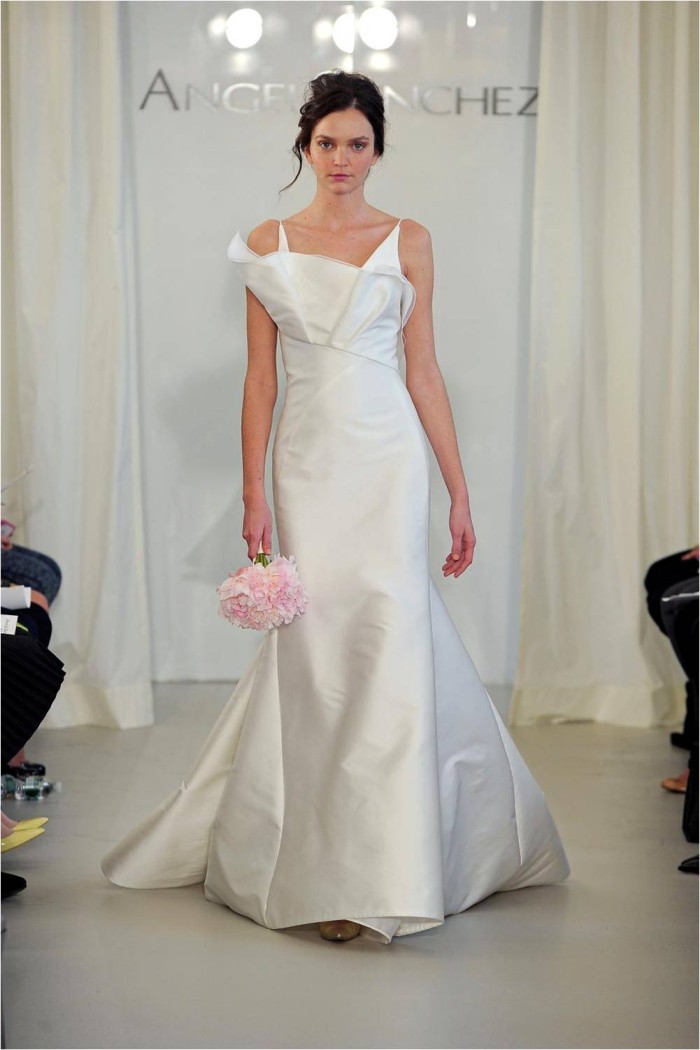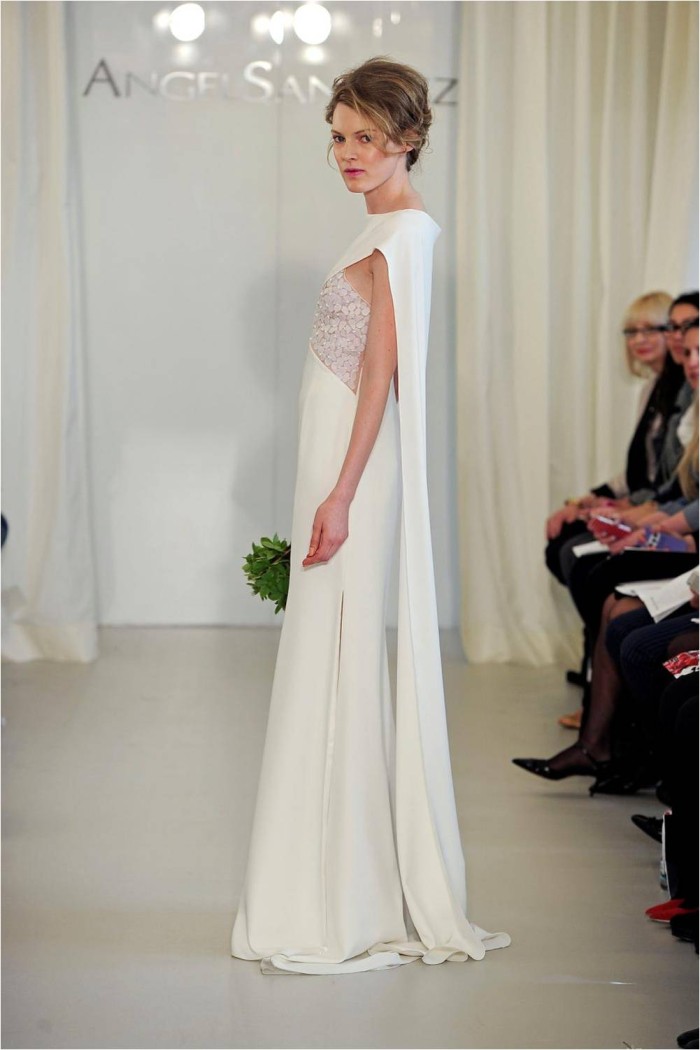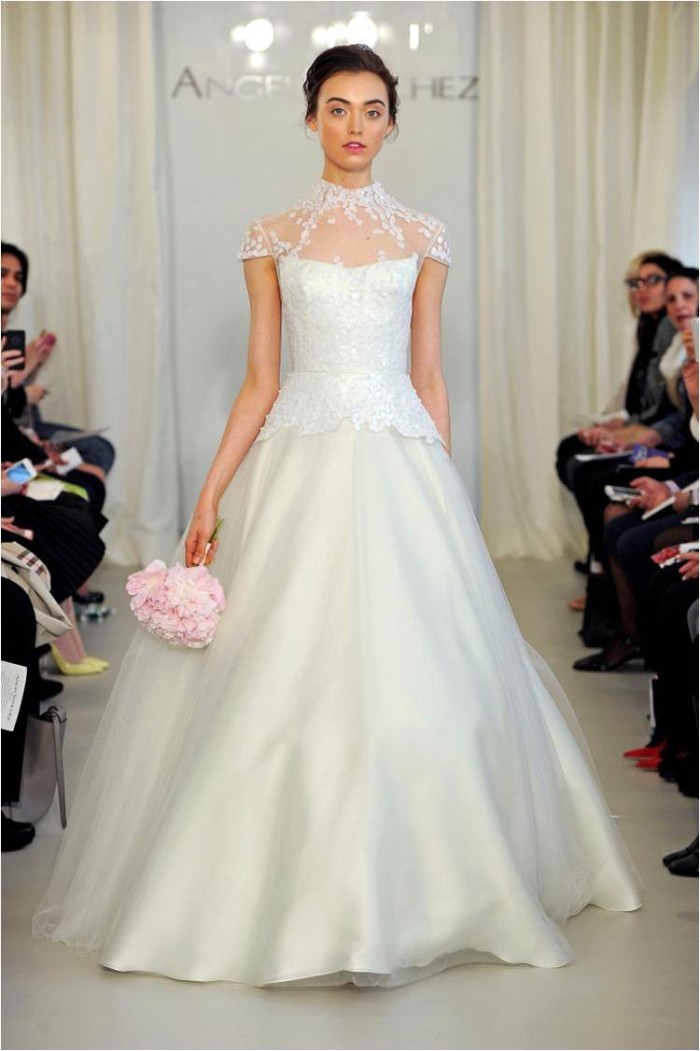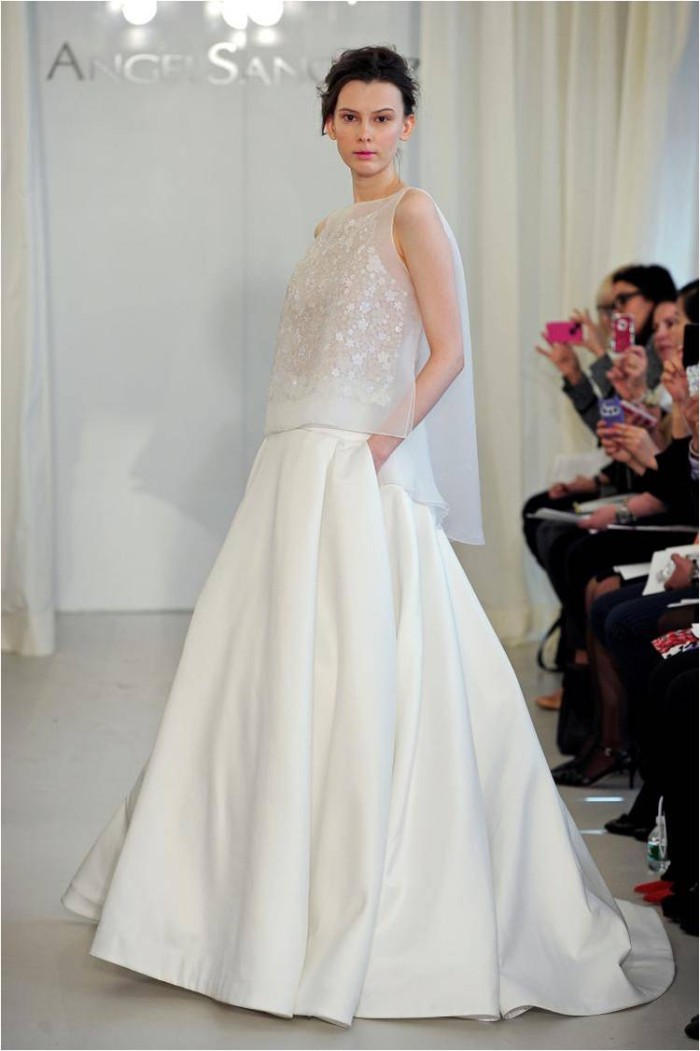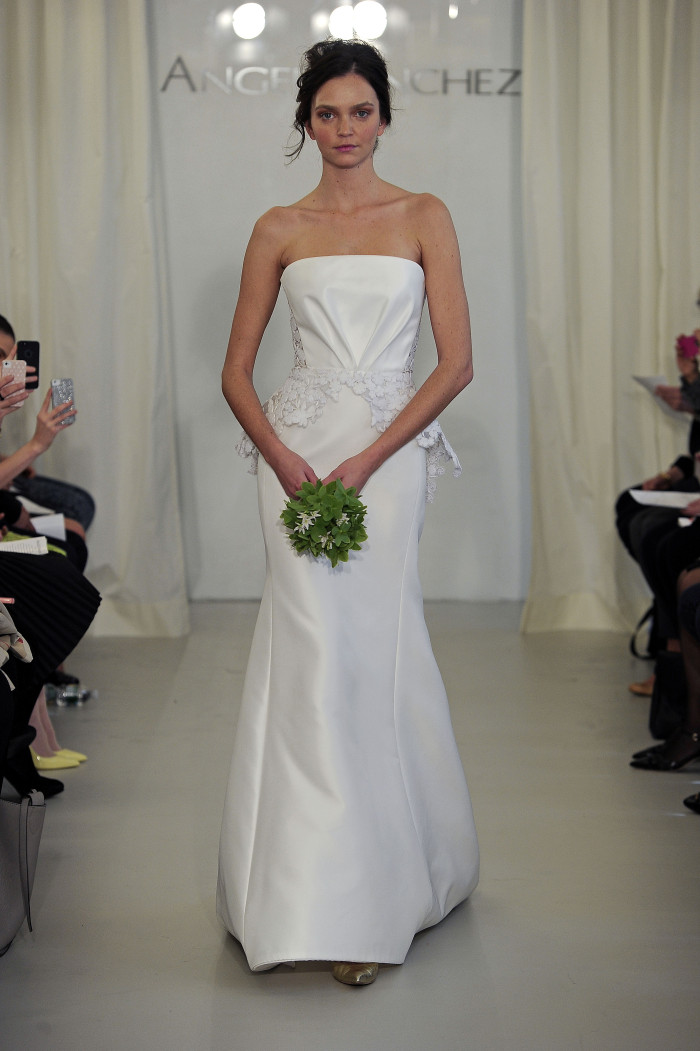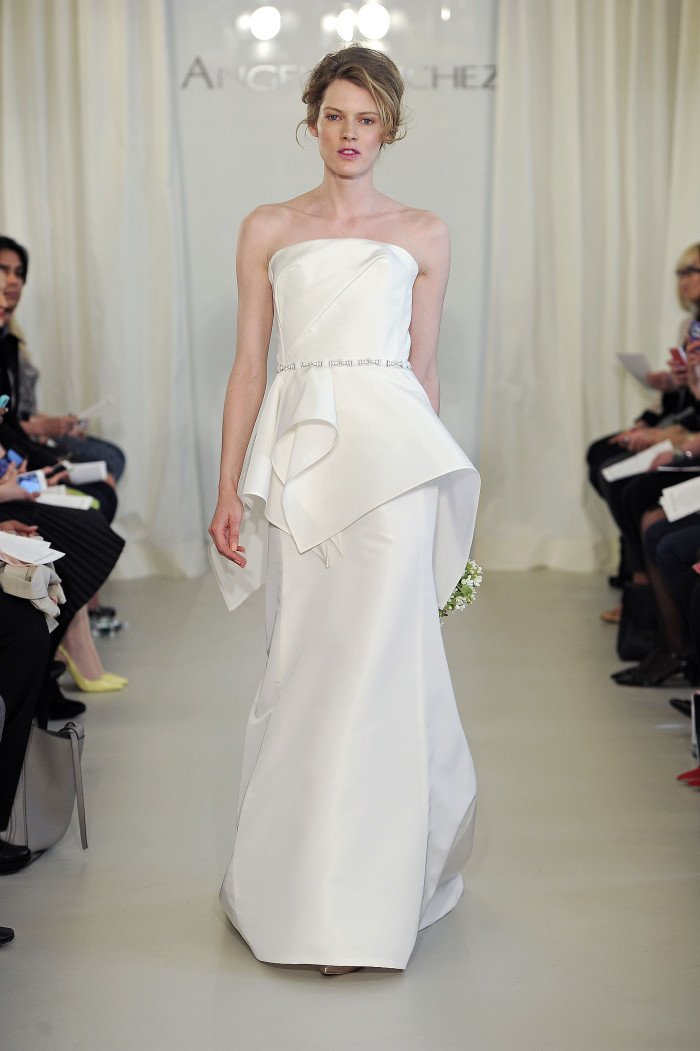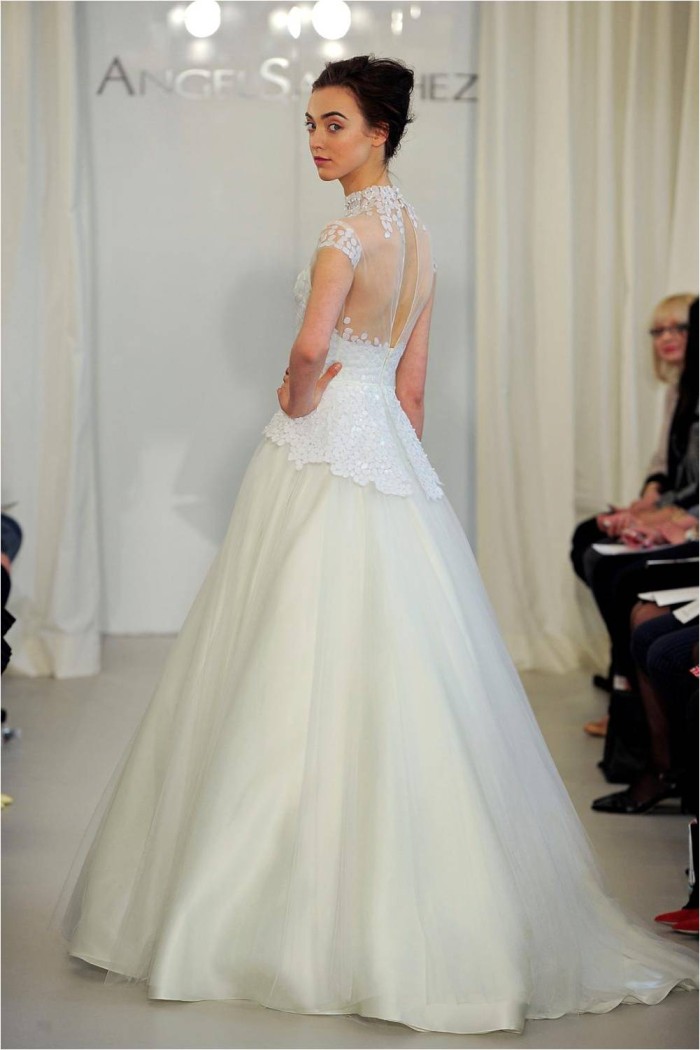 To learn more about Angel Sanchez  Bridal Collections visit angelsanchezusa.com.  Find one of the fine boutiques that carries the Angel Sanchez Collection here.