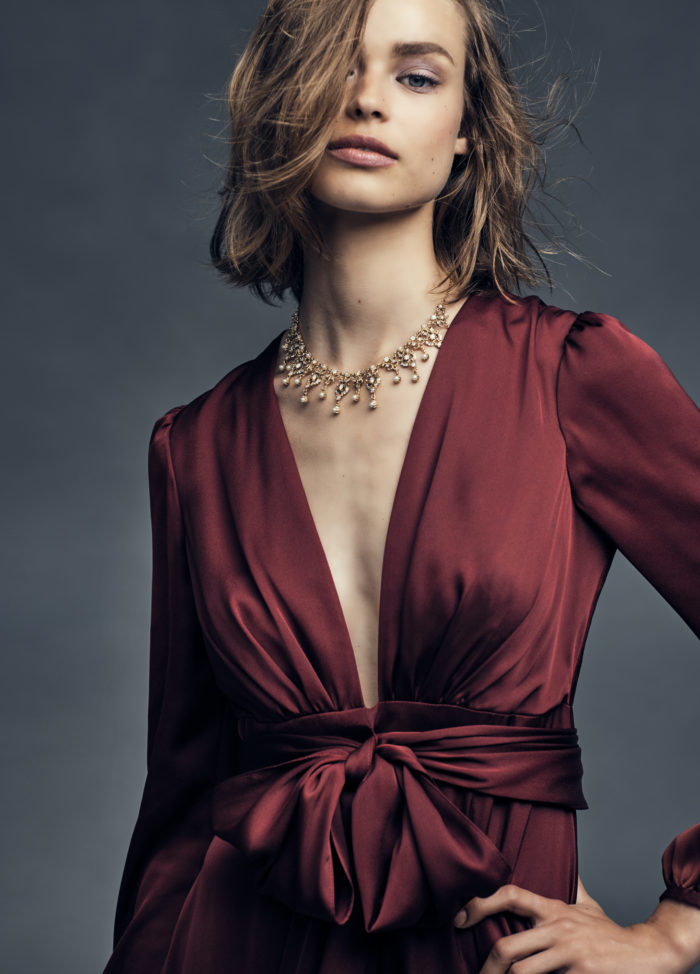 From the newest BHLDN party and event dress collection for Fall/Winter 2016, the Henrietta Dress
BHLDN has generously sponsored this exclusive look at their latest collection of fall party dresses. Affiliate links are also used in this post.
Special Occasion Dresses for Fall and Winter Weddings and Parties from BHLDN
As the season turns to autumn, so many of us start looking forward to the cozy sweaters, boots, and layers that are the hallmarks of fall dressing. But what about fall special occasion dressing? Certainly many of us still have weddings and events to attend, and the invitations to holiday parties will soon start to arrive!
Thankfully, BHLDN, one of our favorite boutiques for all things wedding attire has come out with their largest collection yet of party and event dresses that are made for all of your most special fall and winter engagements. We're so excited to be able to debut these new dresses from BHLDN today!
Ideas for What to Wear to Fall and Winter Events
This newest party and event dress collection from BHLDN has the most new pieces they've ever offered, so I feel secure in saying that within this group there is the perfect dress for that semi-formal fall wedding you're attending, the ideal look for holiday parties, an uber-chic formal gown for any black-tie winter events you might be attending, and many jumpsuits that are ready for a fun night on the town. Get ready to party with BHLDN this season! Here are some of the looks we love!
Shop The Look: Current BHLDN Party Dresses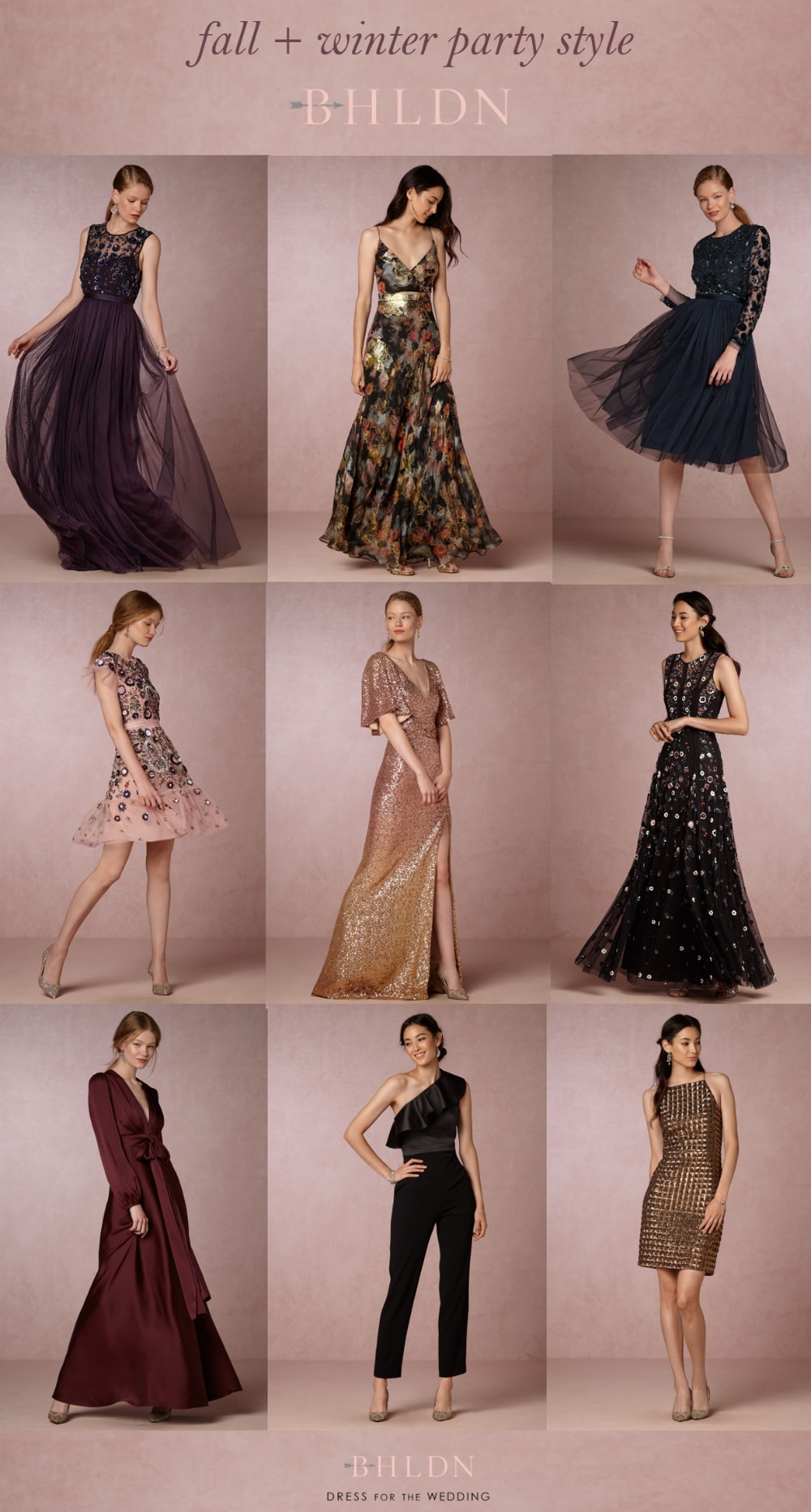 1/Mariel Dress 2/ Lupita Dress 3/Lida Dress 4/Royce Dress 5/ Sybil Dress 6/ Corinna Dress 7/ Henrietta Dress 8/ Lancey Jumpsuit 9/ Jenna Dress
While it doesn't get as much fanfare as summer, fall really is a major party season. From Labor Day until New Year's Eve this latest group of wedding guest dresses and party dresses will have you ready to go anywhere your invitations take you! Even black tie events are easy to dress for with this collection; just look at these formal gowns! They're just waiting to help you make a grand entrance!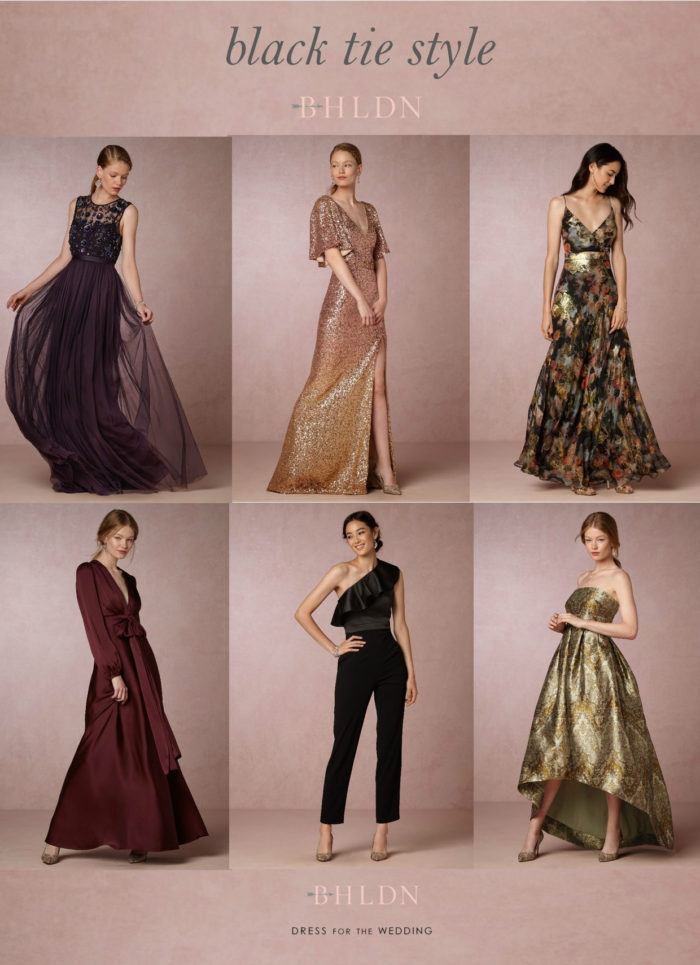 1/Mariel Dress 2/ Sybil Dress 3/ Lupita Dress 4/ Henrietta Dress 5/ Lancey Jumpsuit 6/ Mattie Dress
This collection has fall's favorite colors, and most on-trend motifs. The collection colors include, oxblood burgundy reds, deep jewel tones like emerald green and rich amethyst, fall florals, as well as textural, embellished looks full of ornate details. Below, are a few of our favorite of the fall floral styles. This mix of romantic florals in rich, deep colors is the perfect style for dressing during the seasonal transition from late summer to fall.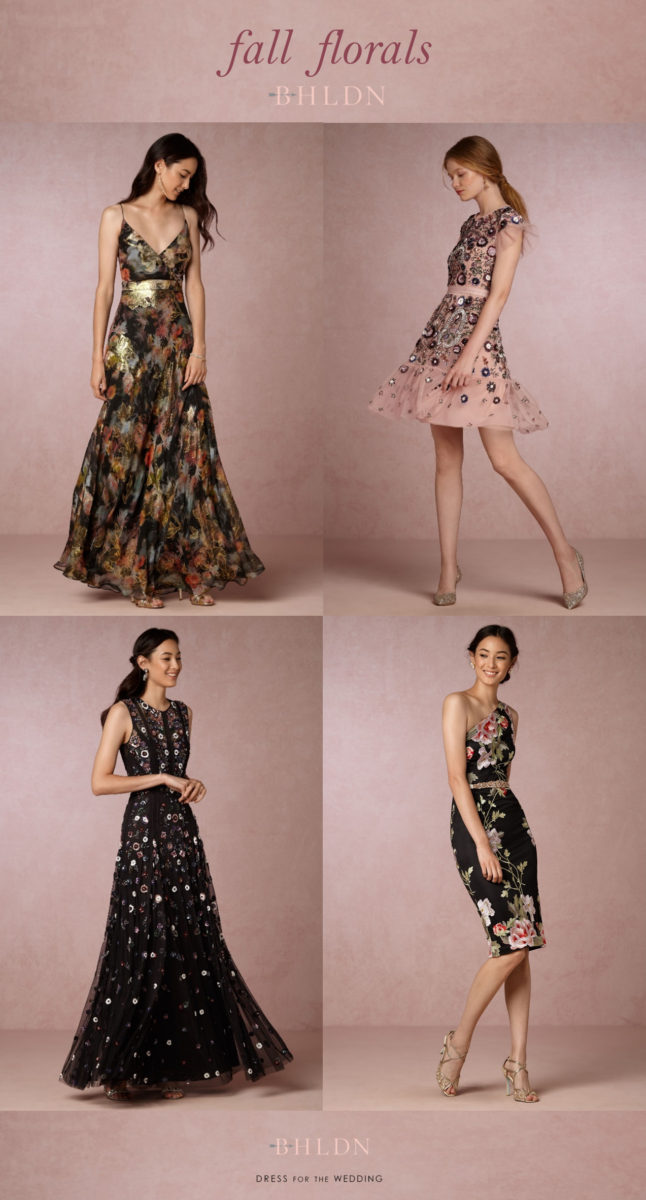 1/ Lupita Dress 2/ Royce Dress 3 / Corinna Dress 4 / Lorene Dress
This collection features pieces from top designers like Nicole Miller, Marchesa, Jill Stuart, and Needle & Thread, all selected by the chic style curators at BHLDN. Fall and winter party dressing just got fun -- so RSVP yes -- and take a look at the latest party dress collection from BHLDN.
Party Dresses for Fall and Winter Weddings and Events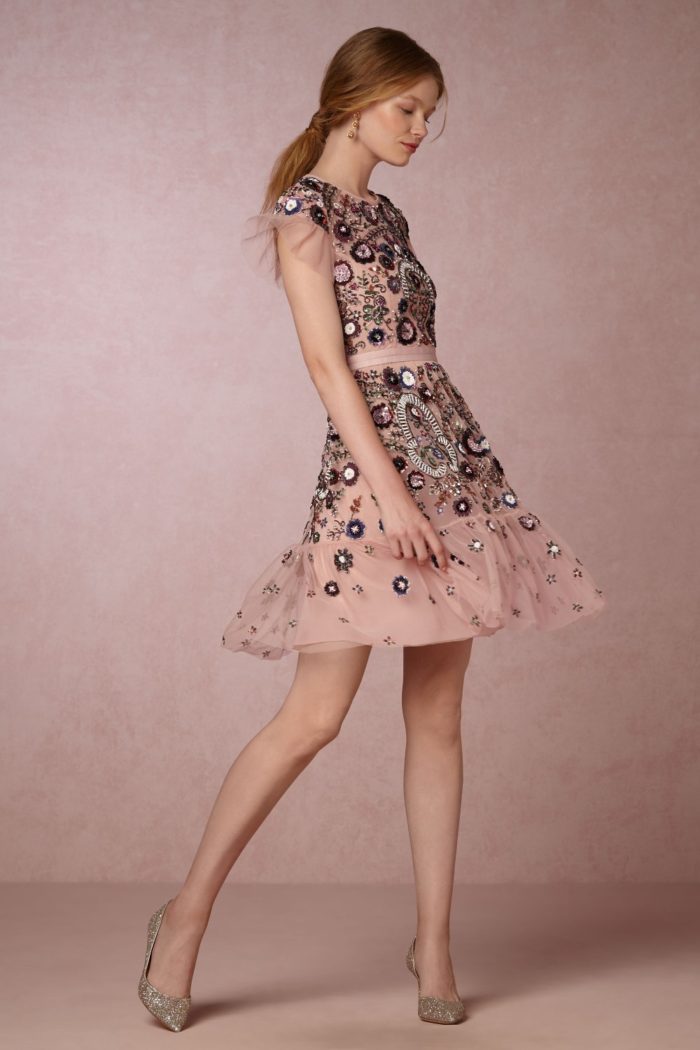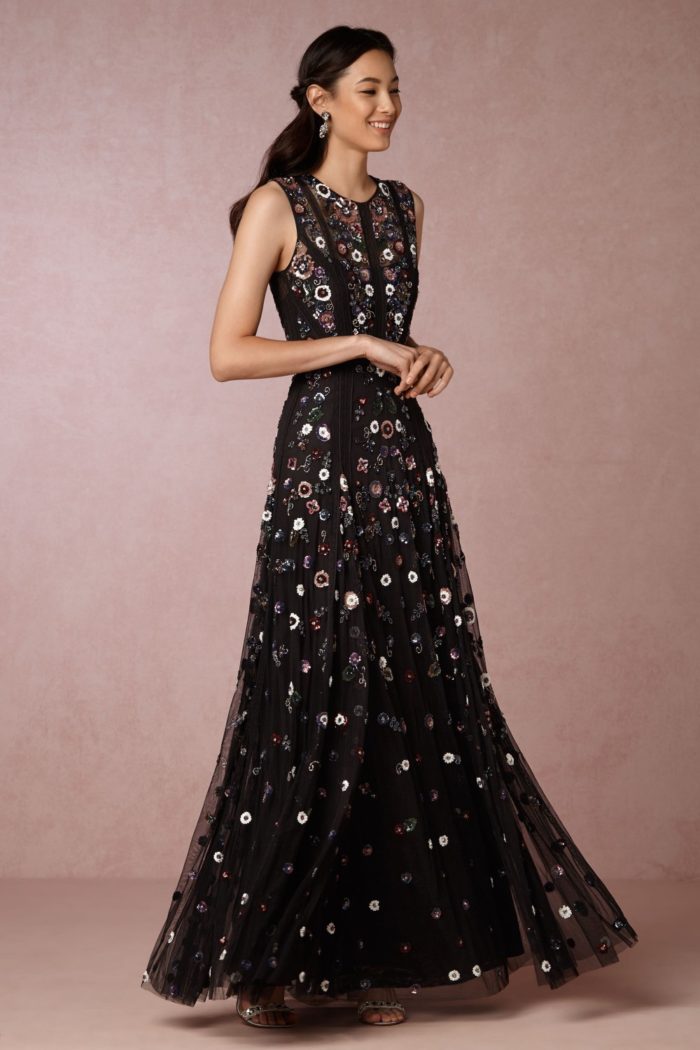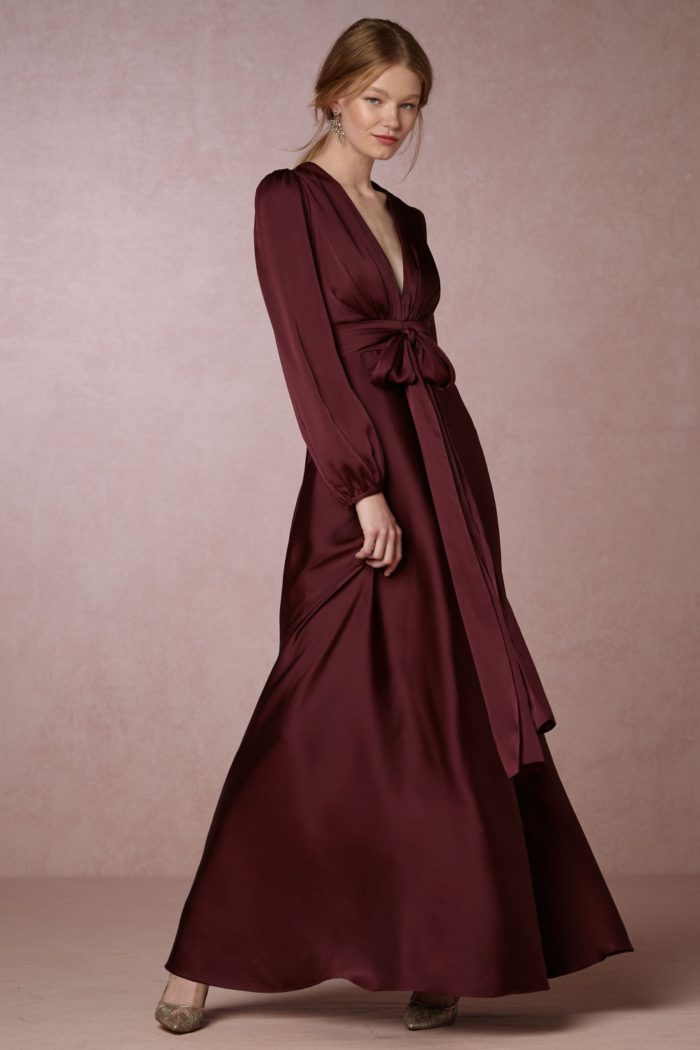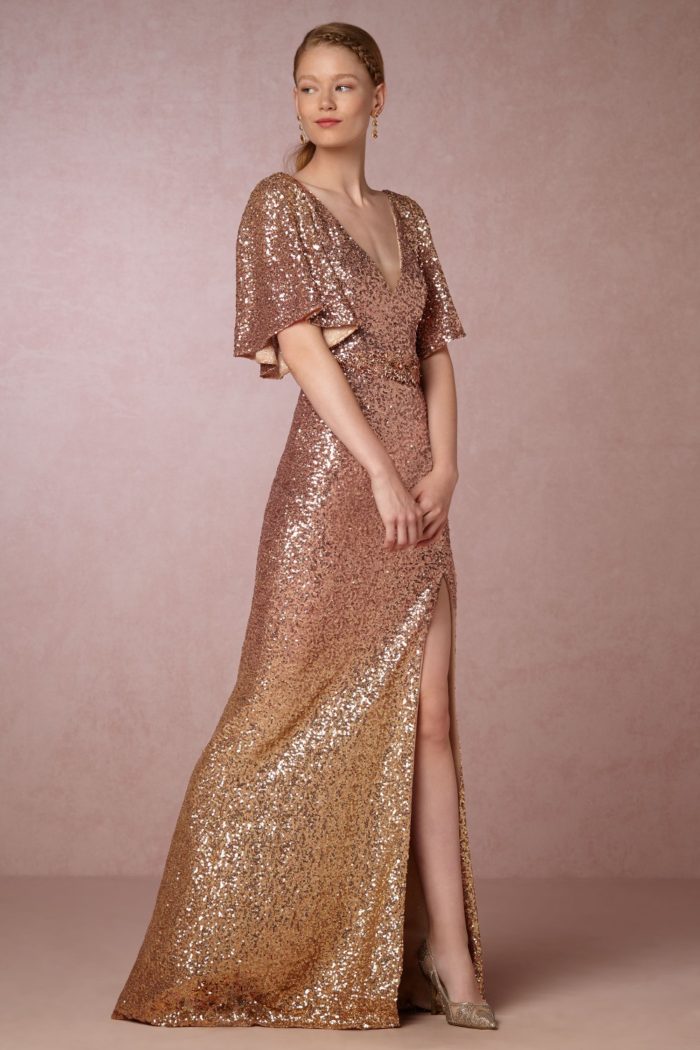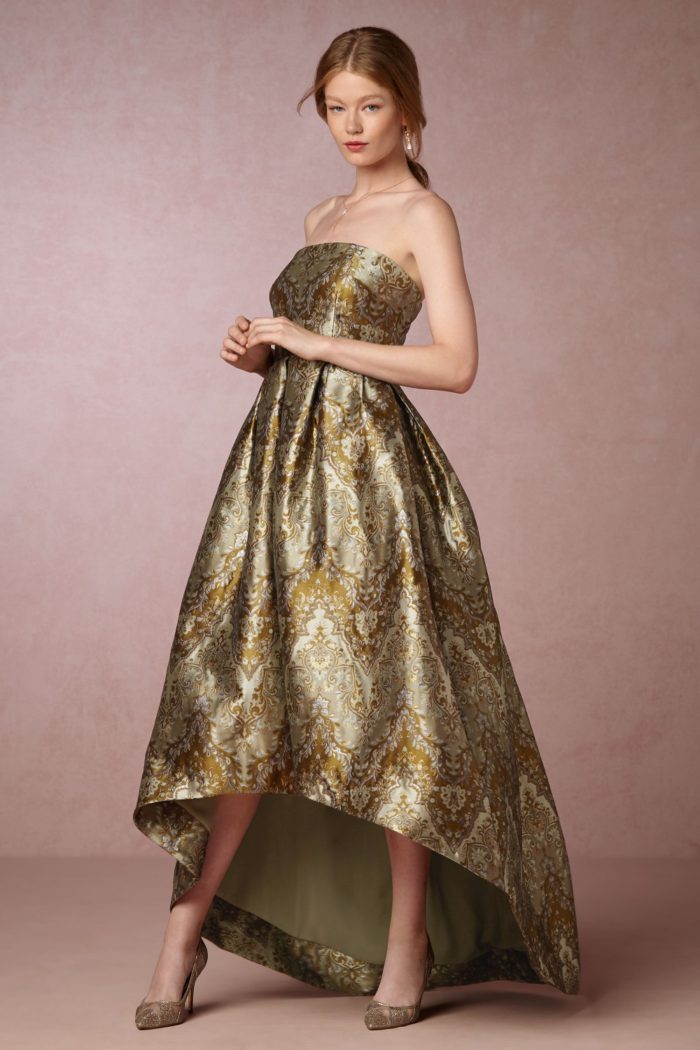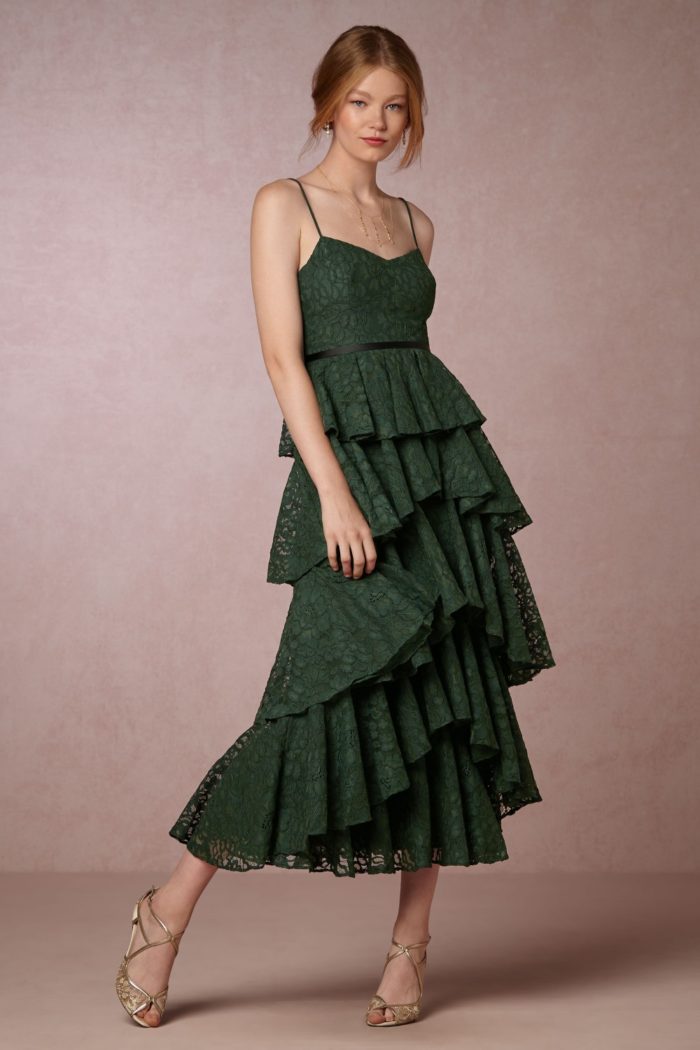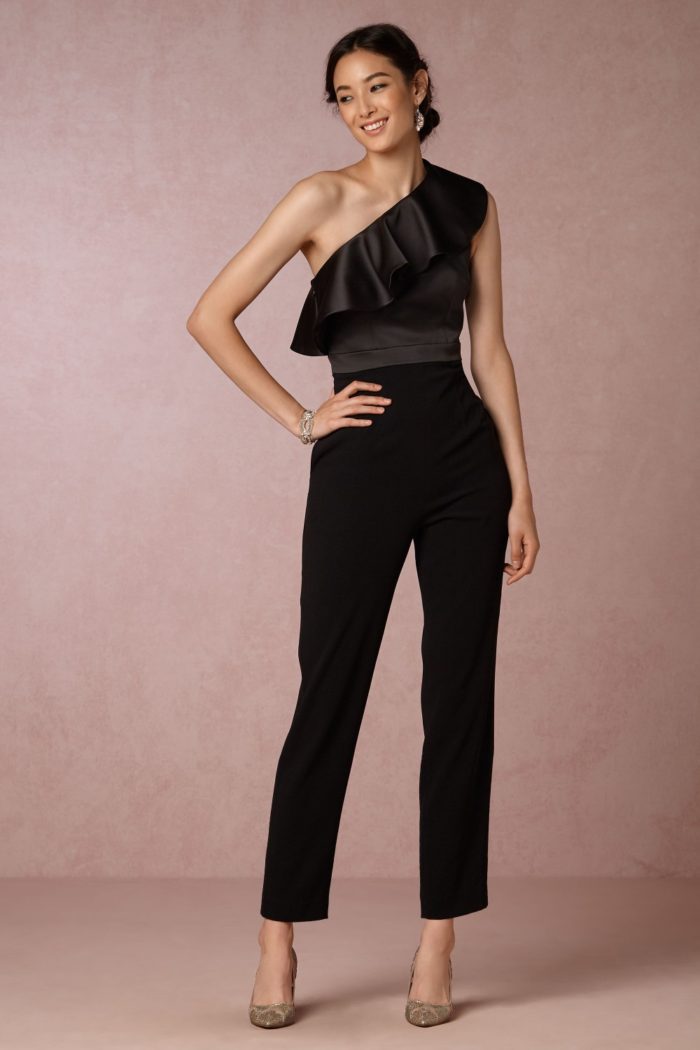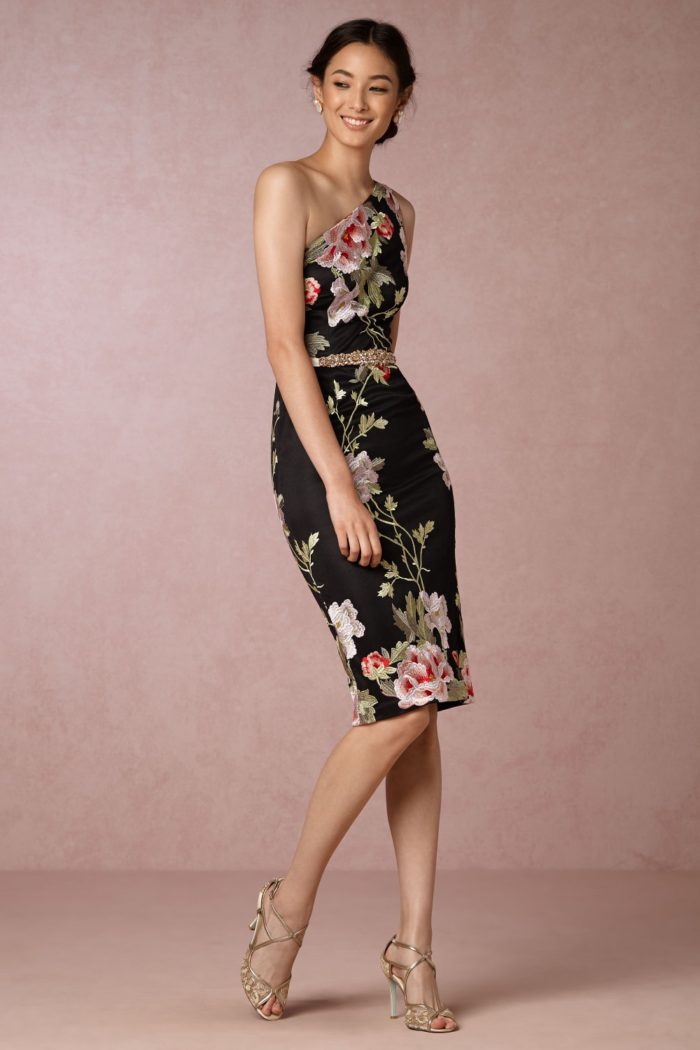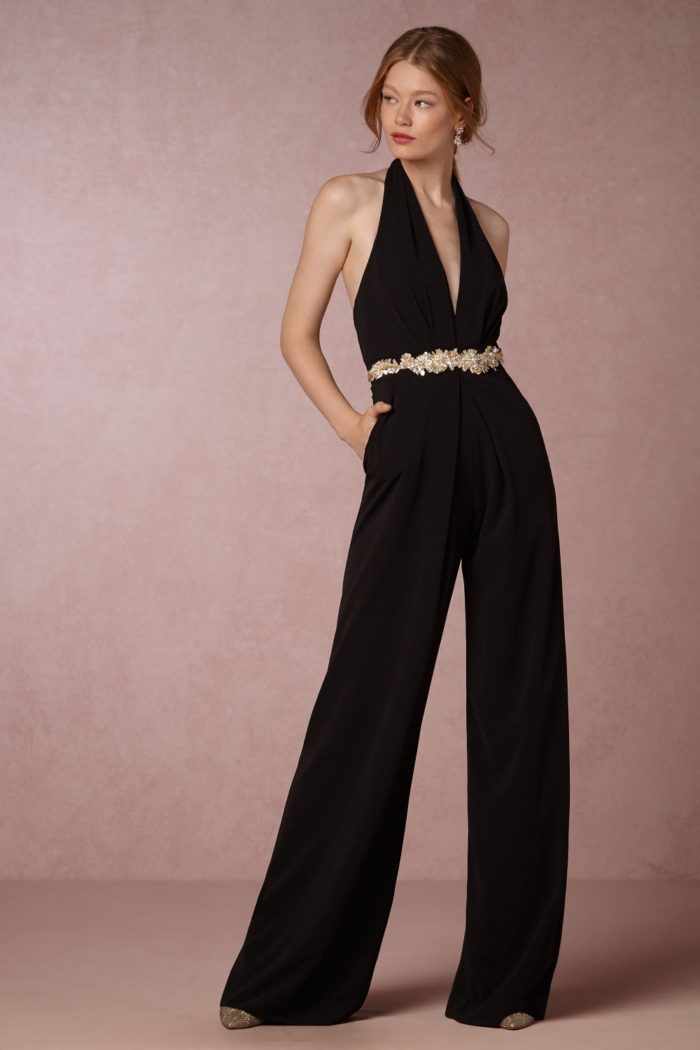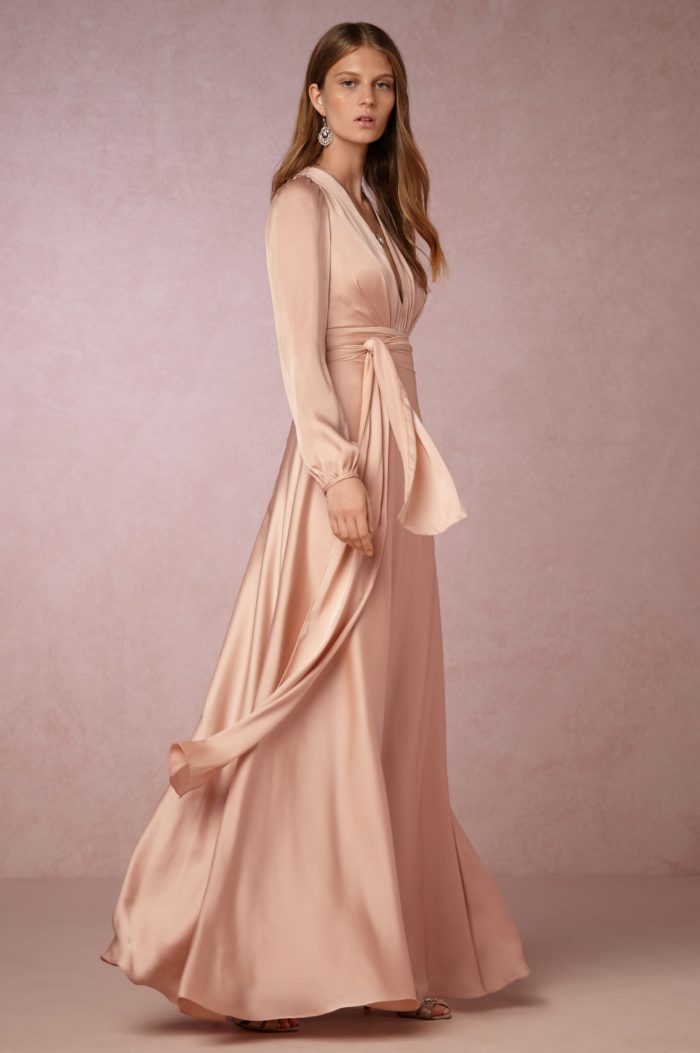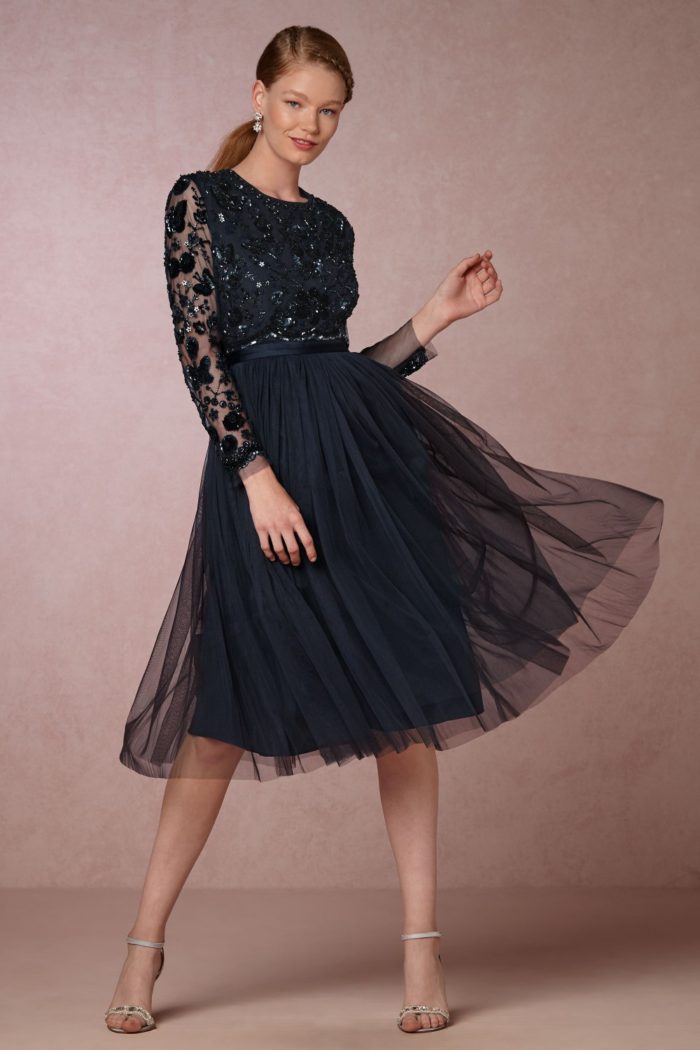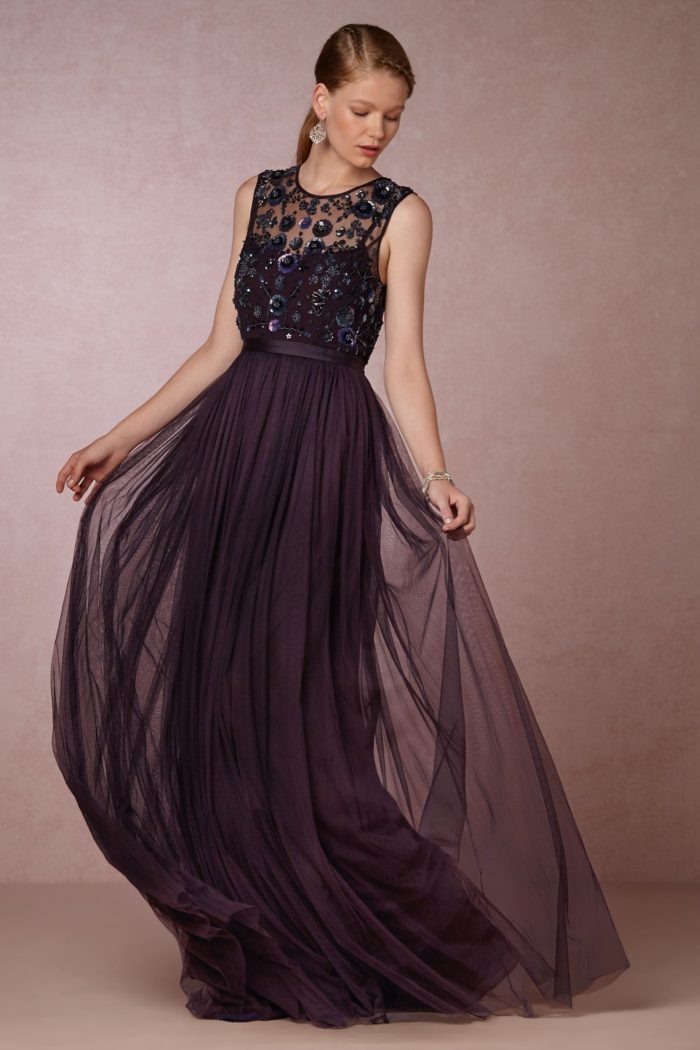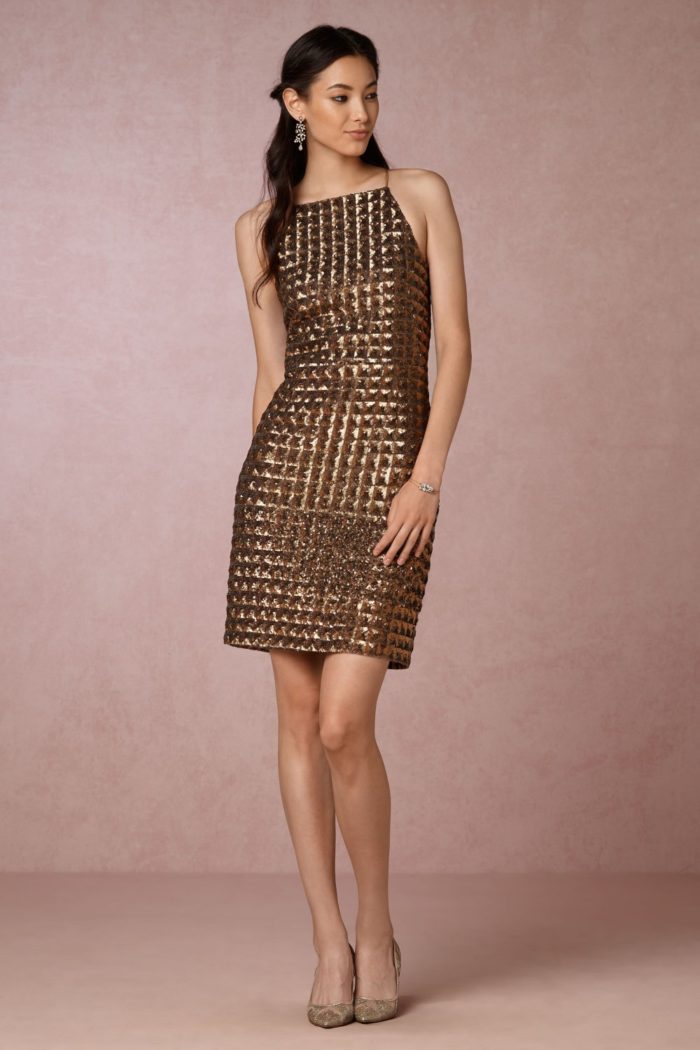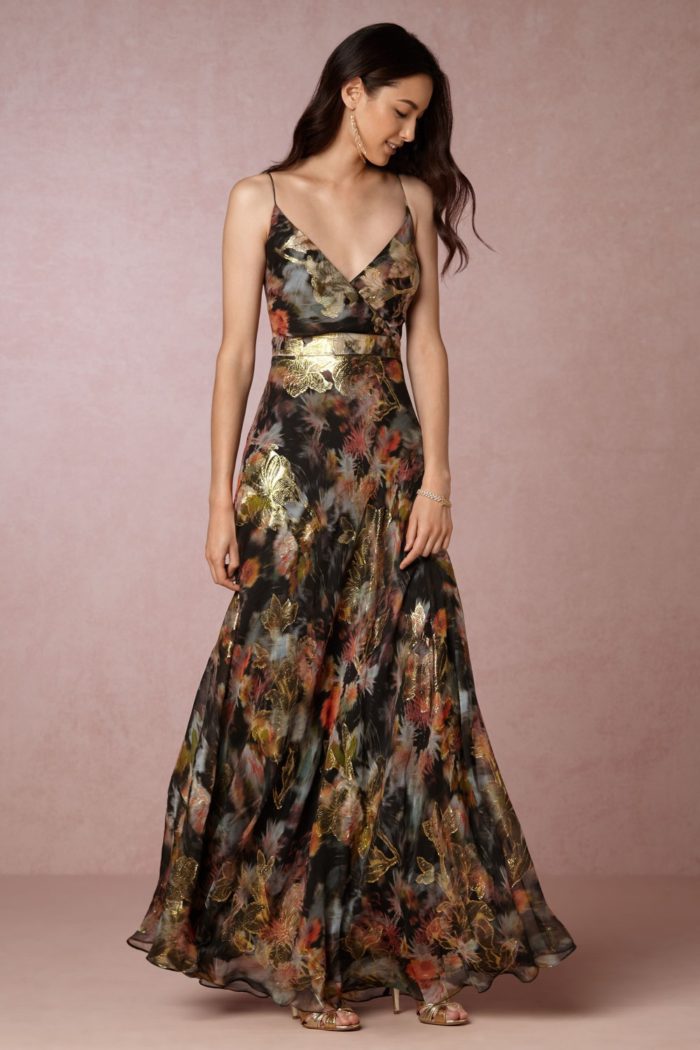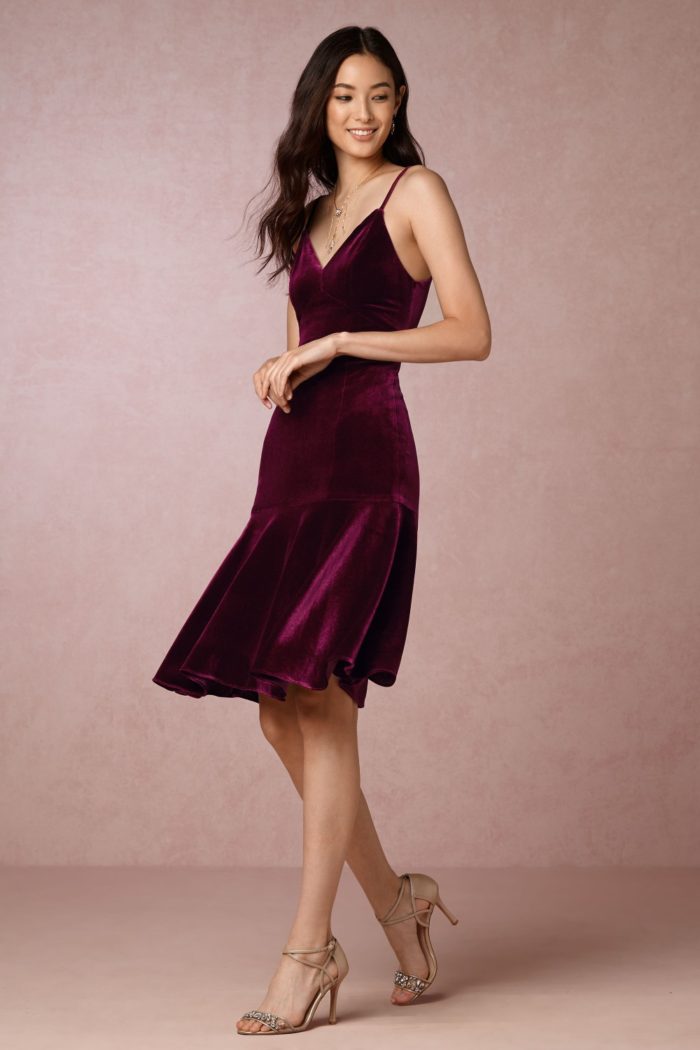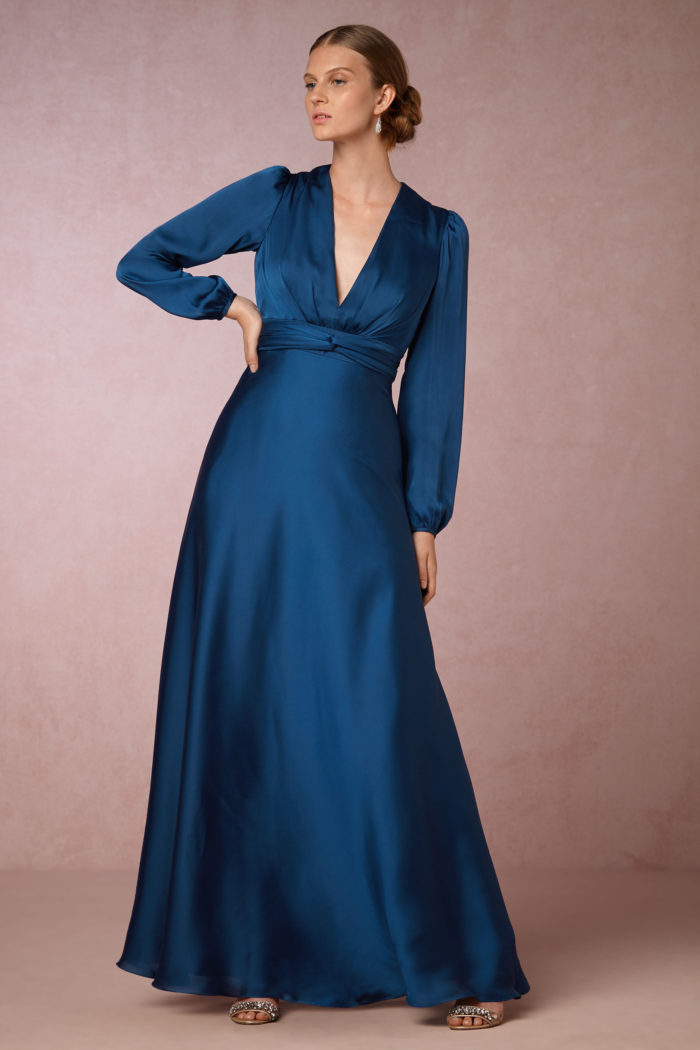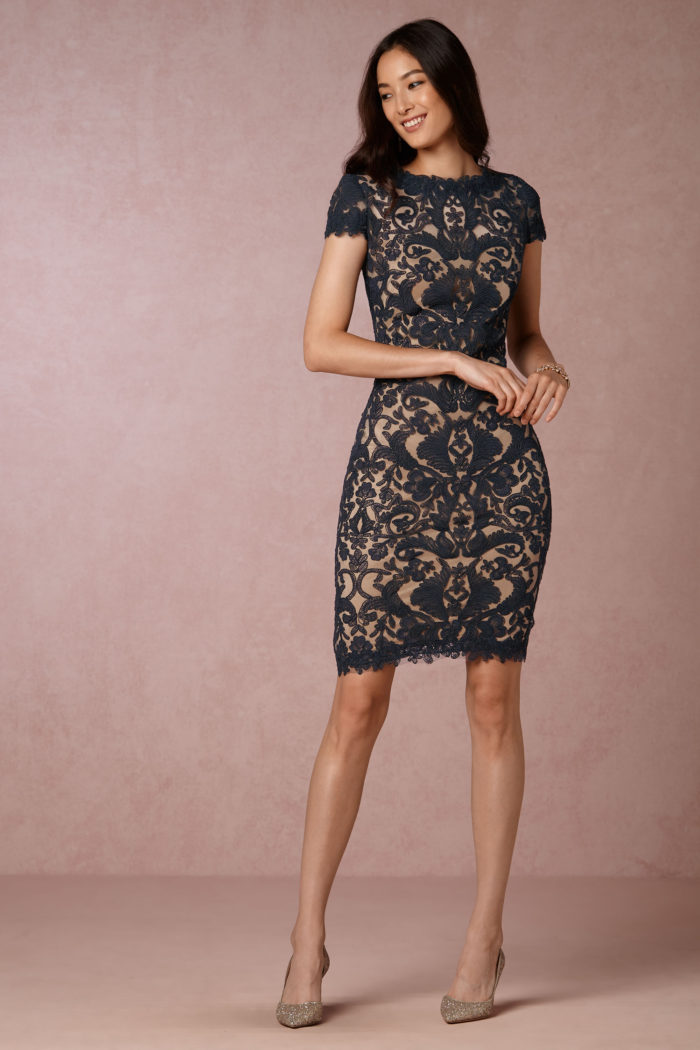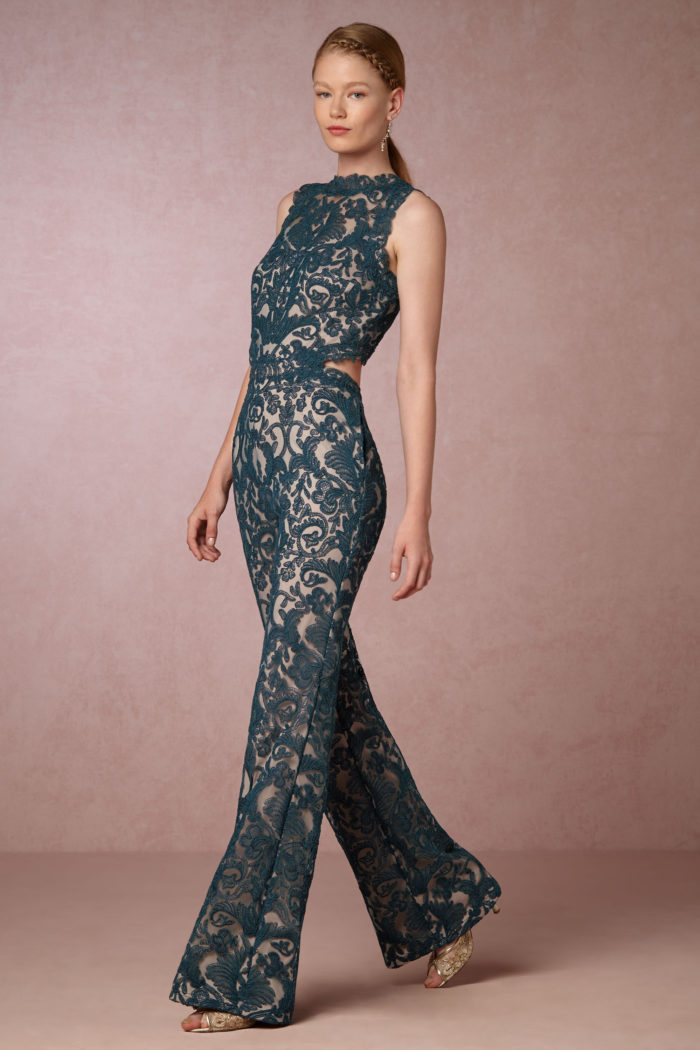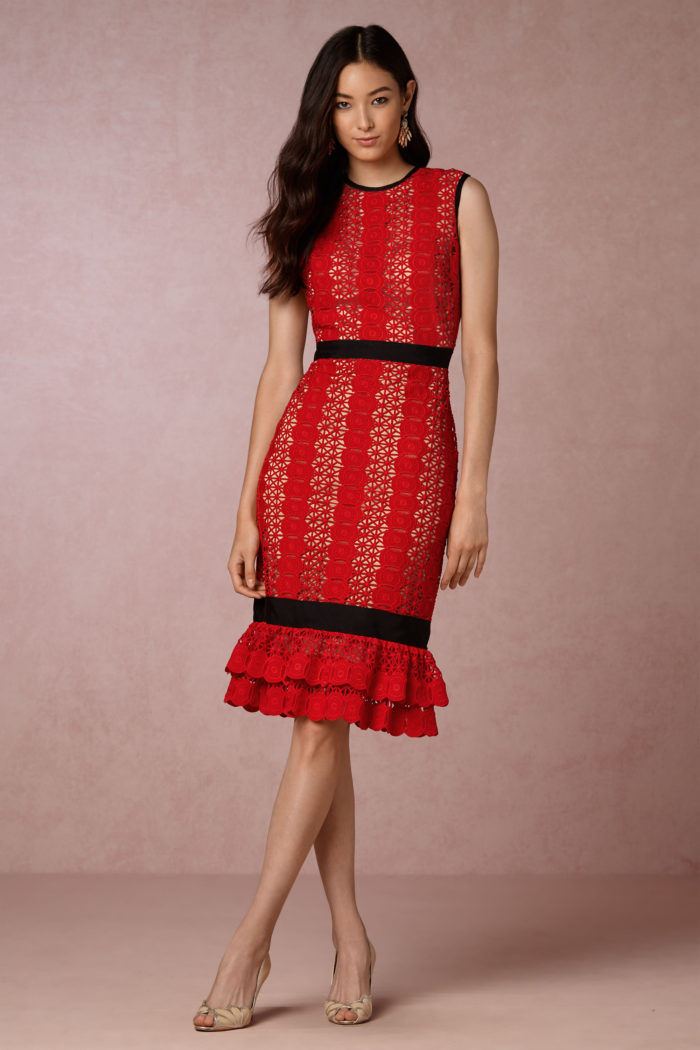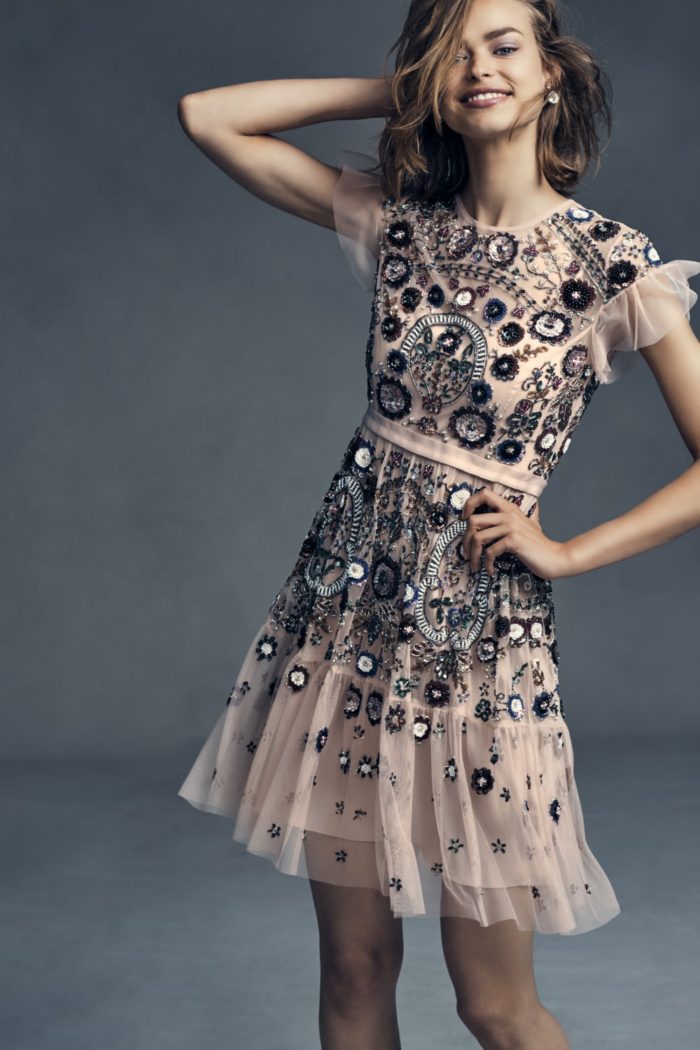 Another view of the beautiful embroidered details of the Royce Dress
BHLDN has graciously sponsored this feature of their gorgeous dresses for fall weddings and parties, and we are grateful for their support! Affiliate links are also used in this post.