Wedding Dress of the Day: Beaded Cap Sleeve Wedding Dress by Eddy K
Today's wedding dress of the day is a beautiful beaded cap sleeve wedding gown done in a sleek crepe. It's  Style EK1133 by Eddy K!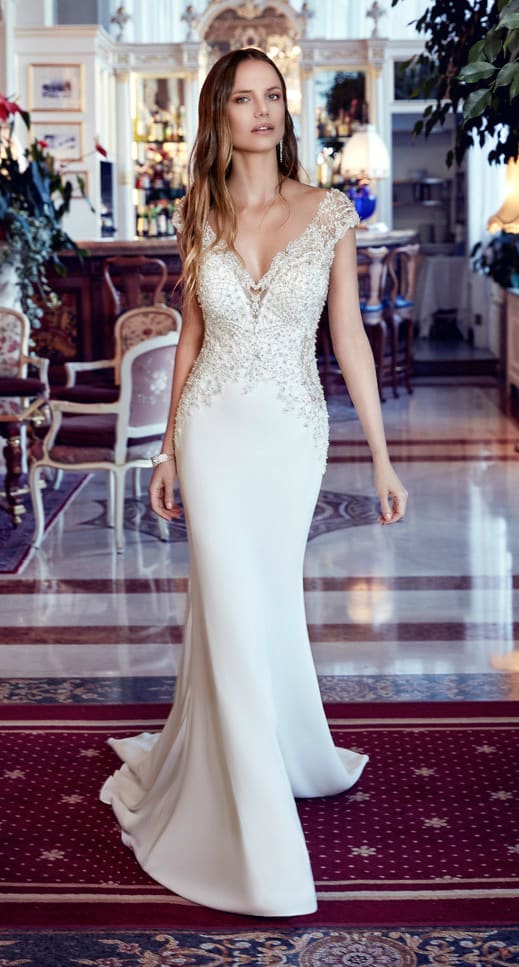 Eddy K Style EK1133
I have recently become a super-fan of wedding dresses by Eddy K! I'm not sure how I've missed featuring these gowns before, but as soon as I started paging through their lookbook, I realized how many of these bridal gowns are absolute treasures. I actually had another Eddy K bridal gown picked to show off as wedding dress of the day, but then I saw style EK1133 from the Eddy K Collection, and the romance was on!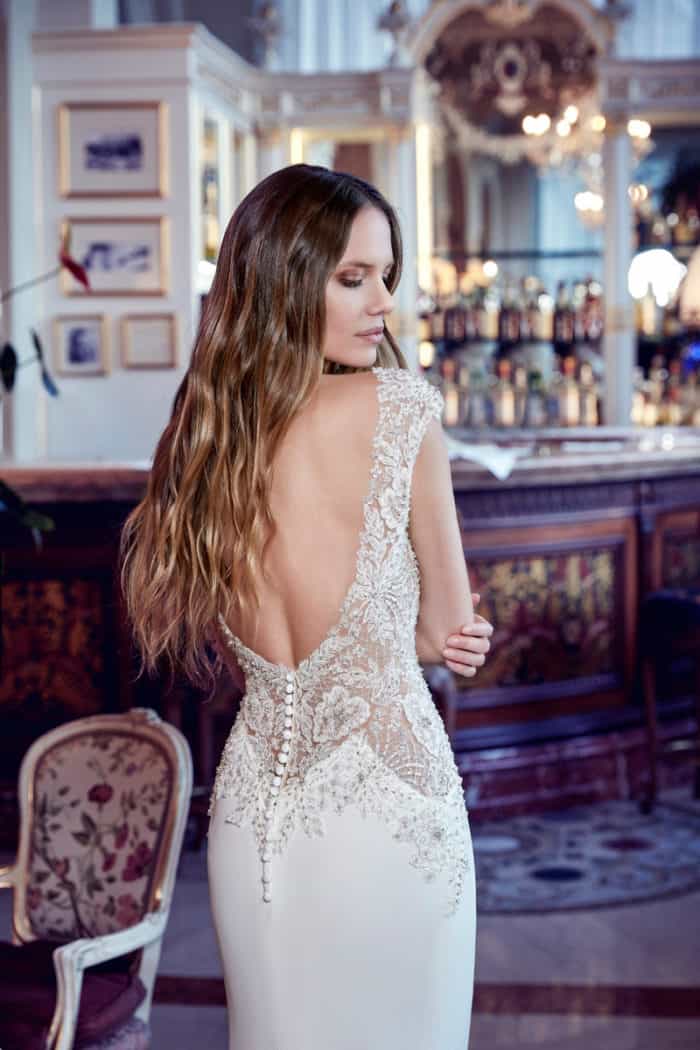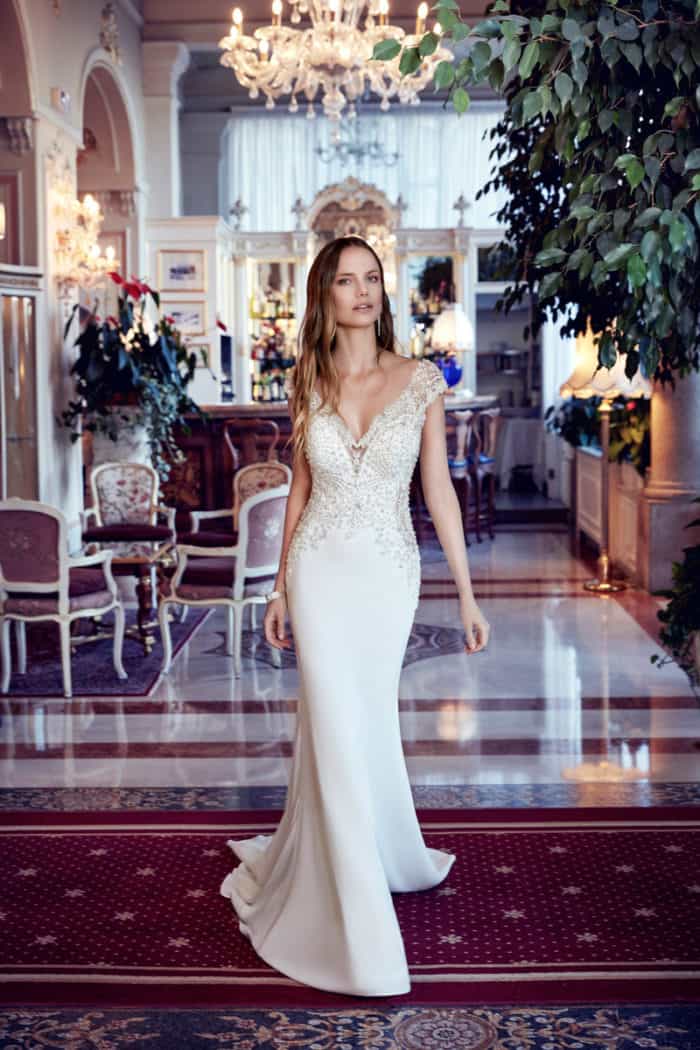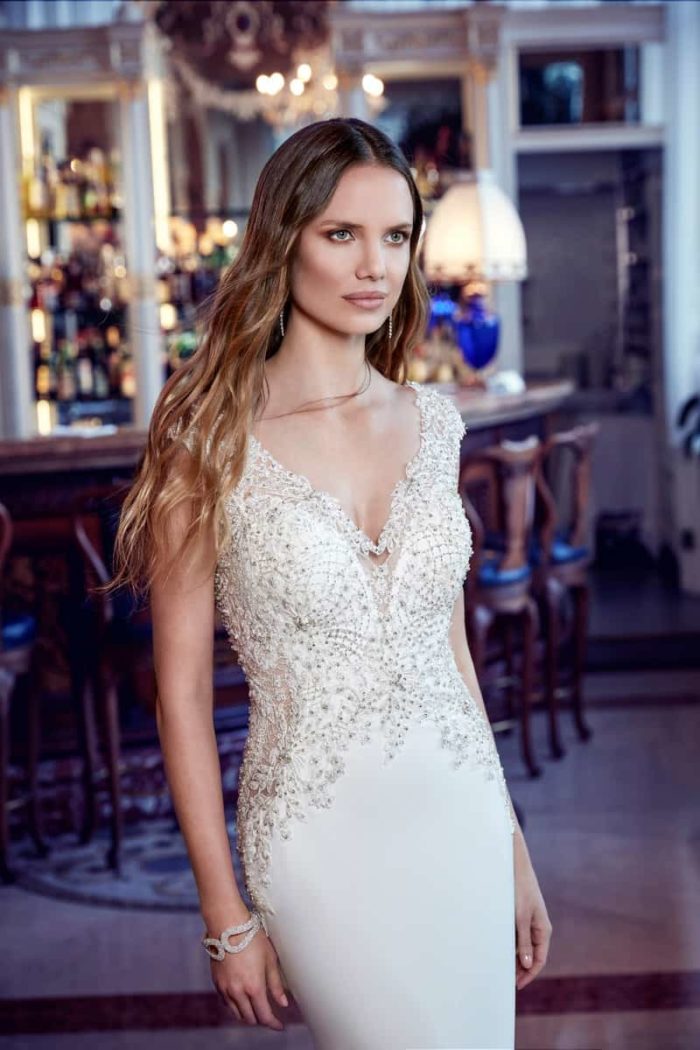 Wedding Dress of the Day by Eddy K
I'm sure you can see why this beaded cap sleeve wedding dress made our pick of the day! I particularly love the contrast of intricately beaded bodice paired with the clean lines of the ivory crepe skirt, and the interplay of the sheer panels at the neckline and sides. It's alluring without being too over-the-top, and the coverage of the skirt and cap sleeves keeps it elegant and sophisticated rather than revealing. This floor-length v-neck sheath gown is certainly one to add to your dream wedding dress Pinterest board!
Visit Eddy K (eddyk.com) for more details on this gown -- you can even see it move in a video! You'll also want to check out the complete Eddy K wedding dress collection and to locate the bridal boutiques nearest to you that carry this gown so that you can make it yours!
Also remember to check out more wedding dresses we've featured, and to browse our picks for wedding shoes, veils, and bridal clutches!
Dress images are copyright and courtesy of Eddy K.