Bridal Accessories from Amanda Pearl
I first learned of Amanda Pearl when discovered her fabulous Gobstopper bracelets, earrings, and necklaces. Since I like both my jewelry and my candy big and bold , these amazing accessories quickly became a favorite of mine.   Our brands began to follow each other on Twitter, and I learned that this New York-based designer has a wonderful spirit and heart that matches her talent for design.
I have been meaning to do a special feature dedicated to the Amanda Pearl bridal accessories, so when I learned that Amanda Pearl would be donating a whopping 25% of her profits through November 11th to the Red Cross to help with Hurricane Sandy relief, it seemed like the most ideal time for me to share my some of my favorite pieces from the Amanda Pearl Bridal collection and the Amanda Pearl Bridal Privée collection to help support this wonderful cause.
Her pieces are modern, classic, and the perfect bold finishing pieces to your bridal look, with the option of some beautiful pastel pieces - perfect for bridesmaids. Amanda Pearl clutches are amazing works of art, that are perfect accessories for bridal or for ladies needing a showstopping clutch for formal affairs. Please check out her entire line which includes stunning jewelry, clutches, handbags at www.amandapearl.com and support this worthwhile cause.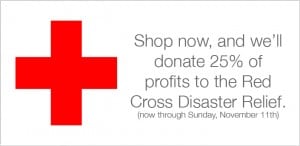 My Picks for Bridal Accessories from Amanda Pearl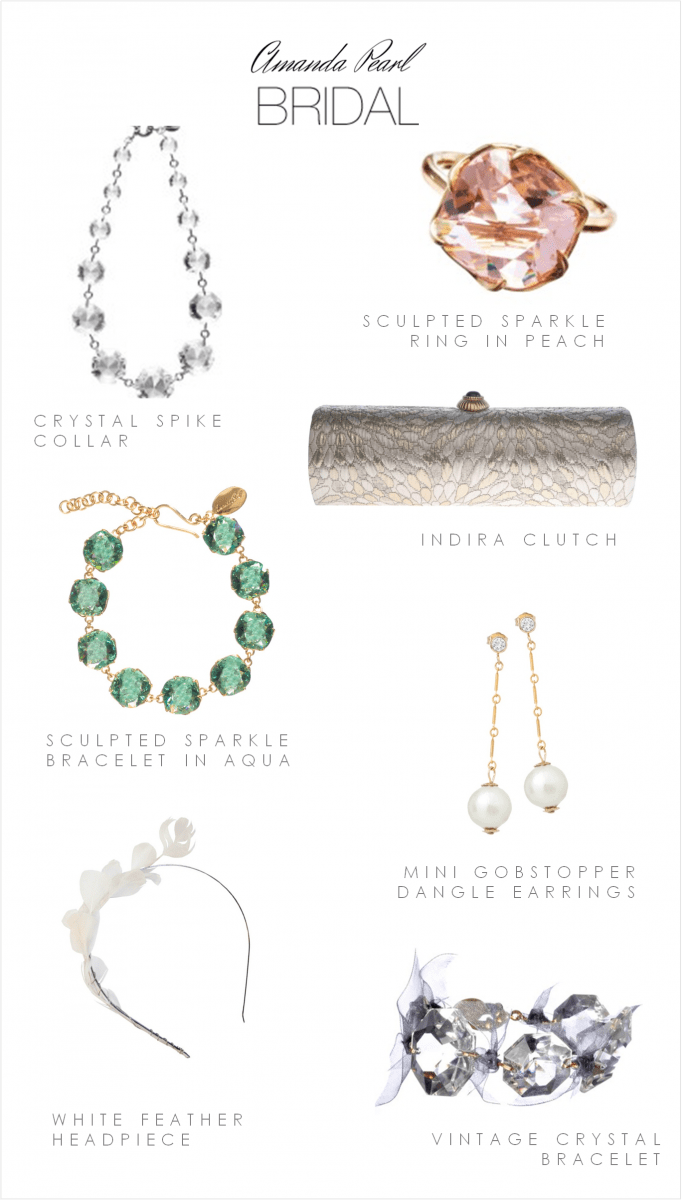 Clockwise from Top Left  : Crystal Spike Collar / Sculpted Sparkle Ring in Peach / Indira Clutch / Mini-Gobstopper Dangle Earrings in Gold / Vintage Crystal Bracelet in Platinum Organza / White Feather Headpiece / Sculpted Sparkle Bracelet in Aqua