About a month ago, I had the chance to travel back to one of my favorite cities: Charleston, South Carolina. My husband and I had a perfect day there: we ate at one of our favorite restaurants; (Husk), picked up macrons from The Macaroon Boutique;  and, when we arrived in our hotel room, I was happy to be greeted with a copy of Charleston Wedding Magazine!
I love looking over any wedding magazine, and of course there were many beautiful photographs of cakes and lovely weddings resplendent with Southern grace, but one of the features that stood out the most was a feature on a Charleston bridal gown and bridesmaid dress designer LulaKate (www.lulakate.com).   The lovely dresses show every inch of refinement you'd expect from those elegant Charleston surroundings,  but fortunately LulaKate's dresses aren't limited to Southern brides or bridal parties - they are available nationwide through Bella Bridesmaid, and other many other fine bridal boutiques. Find one near you!
LulaKate's  designer, Katherine McDonald, began LulaKate as a ready-to-wear women's clothing line, but within a few years decided to concentrate entirely on bridal and bridesmaids' looks, and the results of her refined focus are delightful! Her ready-to-wear background is evident in the marriage of elegance and ease in her dresses.  Her designs are the ideal choice for any bridemaids' look from casual to black tie, with comfort and style that will have your wedding party thrilled, and thanking you later for choosing such a flattering wear-it-again style! LulaKate's line also includes bridal alternatives; perfect for the bride who wants a clean, classic bridal gown and beautiful dresses for flower girls, ringbearers and junior bridesmaids.
What I love most is the gracious customer service (as evidenced by this lovely little description of their process) and the fact that each section of the the bridal gown or bridesmaid dress are made-to-order and customizable! (Please, read that again, and take a look at this – for all the great details!) So you can not only have your bridesmaids pick a style they like for their body type, you can have the bodice, band, and skirt in different colors for a beautiful, completely customized look. Additionally, LulaKate bridesmaids' dresses come in a variety of fabric choices and colors: seersucker,  faille,  in addition to silk duponi and satin.  As I might have mentioned before, any time I see seersucker as an option, it makes me very happy indeed!
Below are a few of my favorite styles from the collection, but be sure to check out their amazing gallery of real weddings to see some of the creative ways these dresses have been customized, take a peek at the fabric options  to start dreaming up your own combination, and stay tuned for more styled posts like this one I did for Bayside Bride that will feature these wonderful LulaKate designs!
Visit LulaKate at www.lulakate.com , by appointment at their boutique at 310B King Street, Charleston, South Carolina 843. 805. 7193; or by appointment at a bridal boutique near you.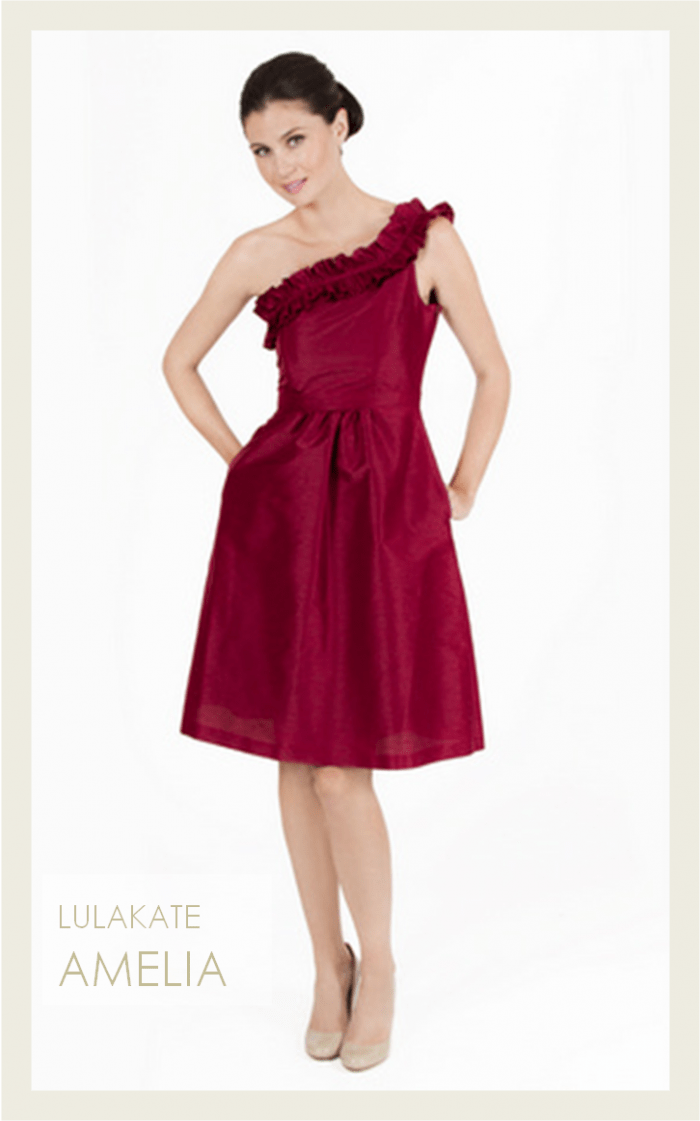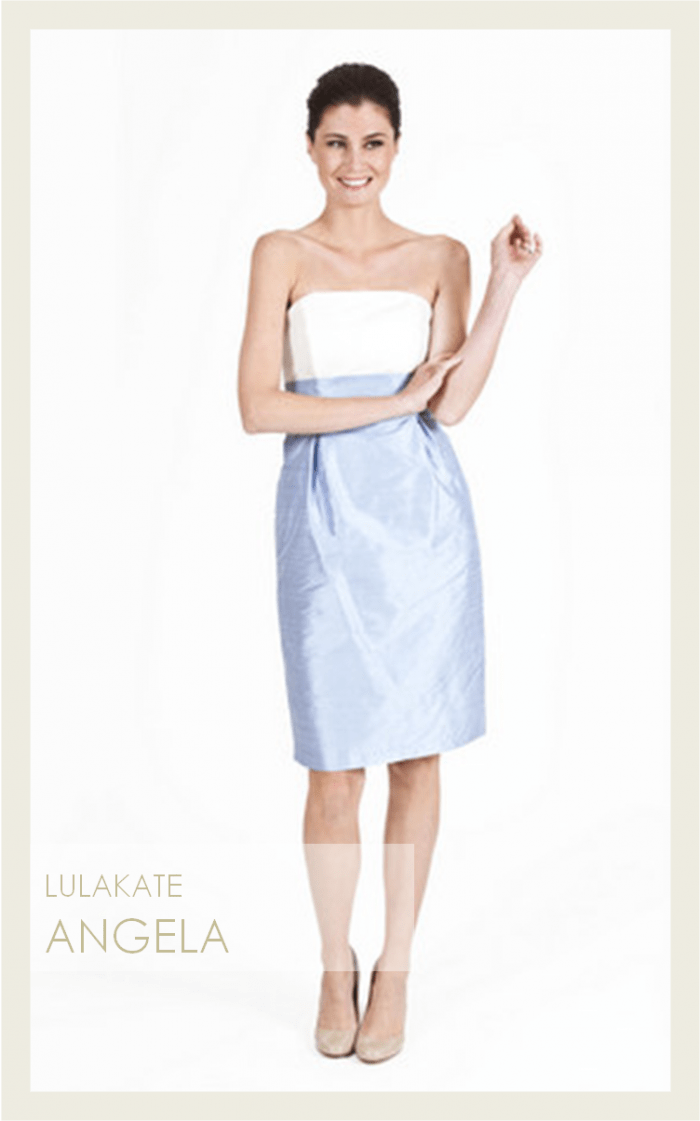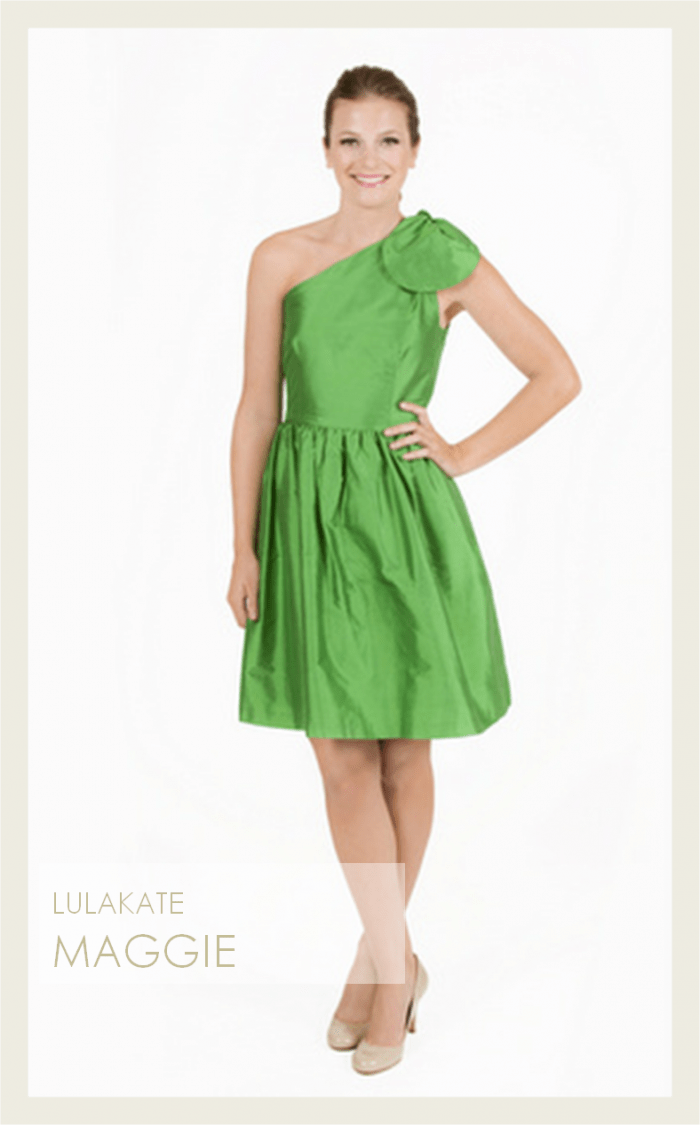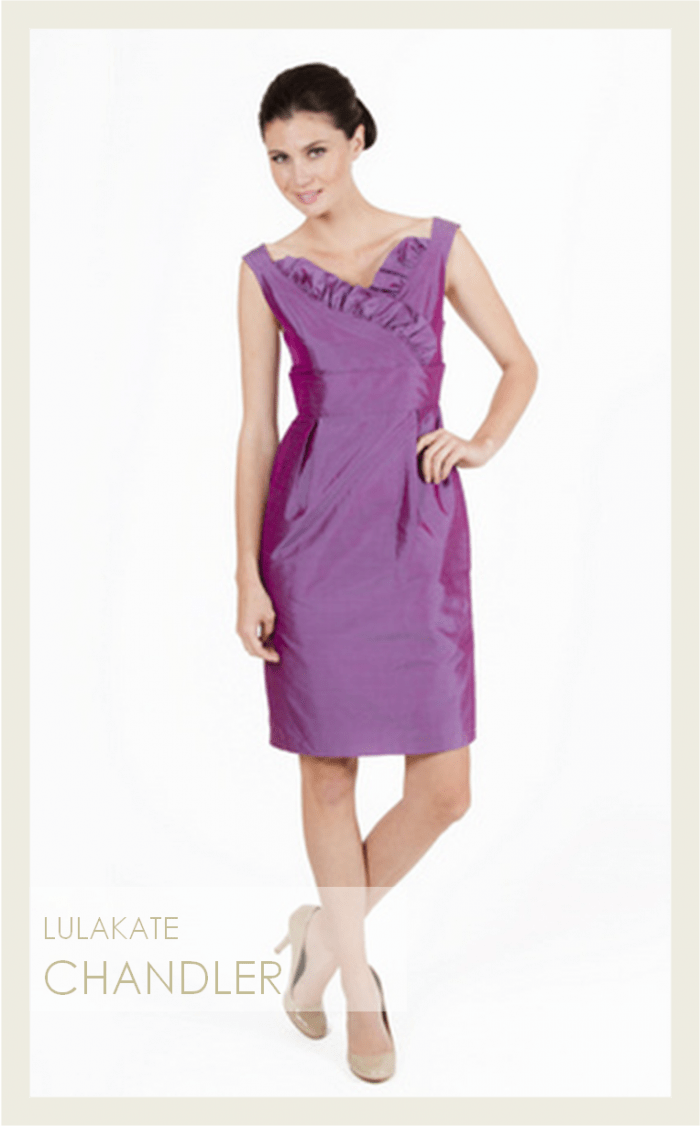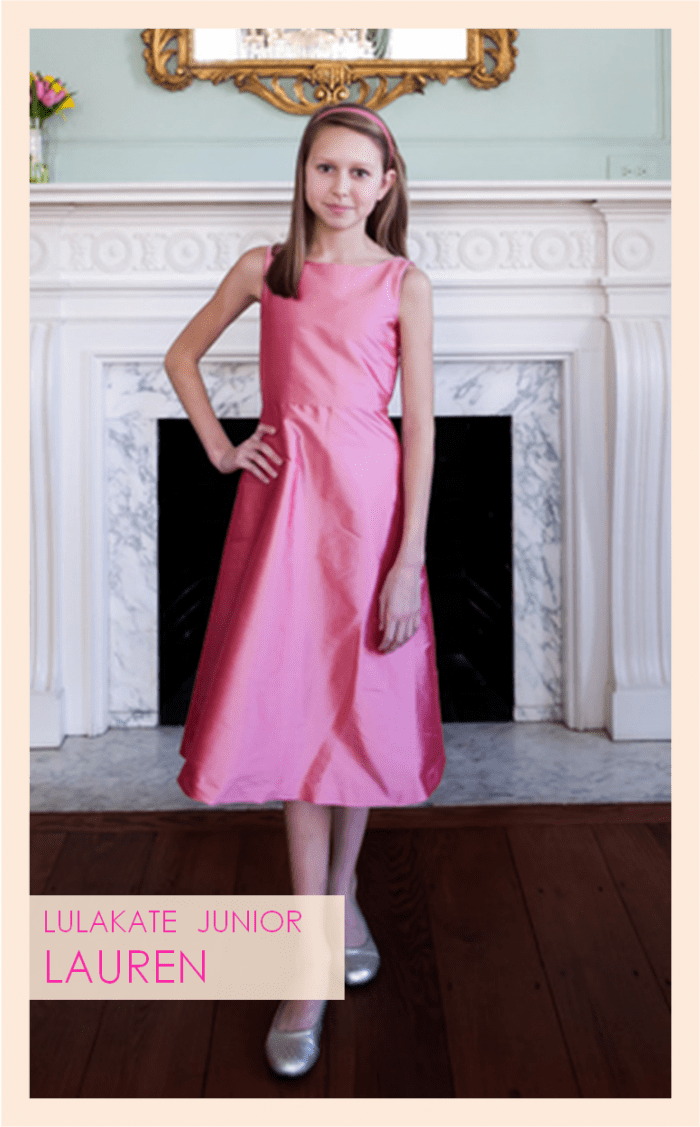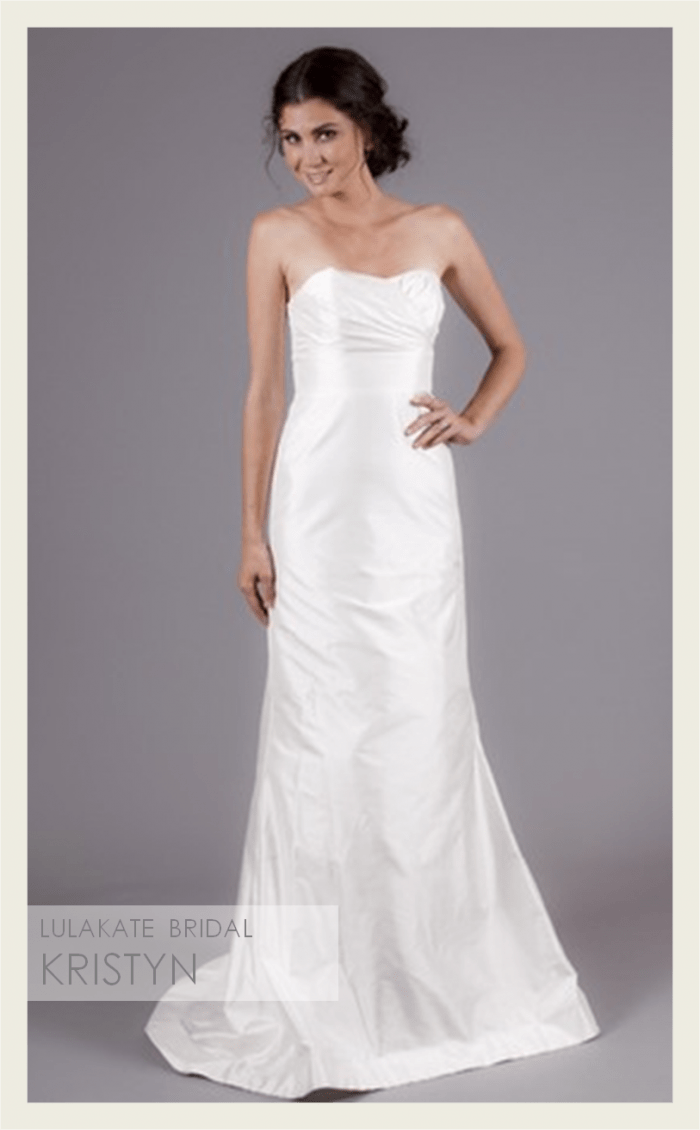 LulaKate Bridal Alternative - Kristyn