Fresh spring party dresses for 2017 events with the brightest pops of color, and in fun fabrics like floral prints, pastel lace, warm-weather poplins, and seersucker are here! See some of our favorites!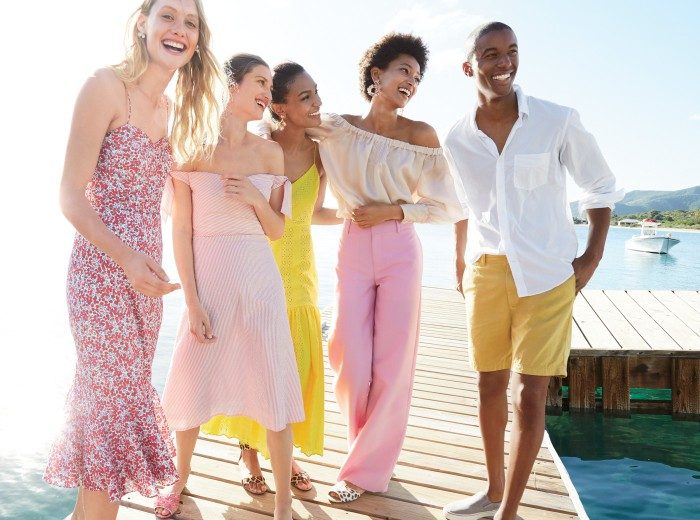 From the J.Crew Ready to Party Collection.
Links in our shop section and in shop details in italics are affiliate links to our retail sponsors. 
Dresses for Spring Parties, Weddings and Wedding Events
So many of our favorite shops have released new lines of party-ready clothes for the season - which are perfect for bridal showers, wedding rehearsals, and wedding brunches or after-parties! Most even work for wedding guest attire, so we had to give you an up close-look. The season's color schemes are as delicious as an array of beautiful sorbets, making these festive and bright dresses great additions to any spring or summer closet! See some of our favorites!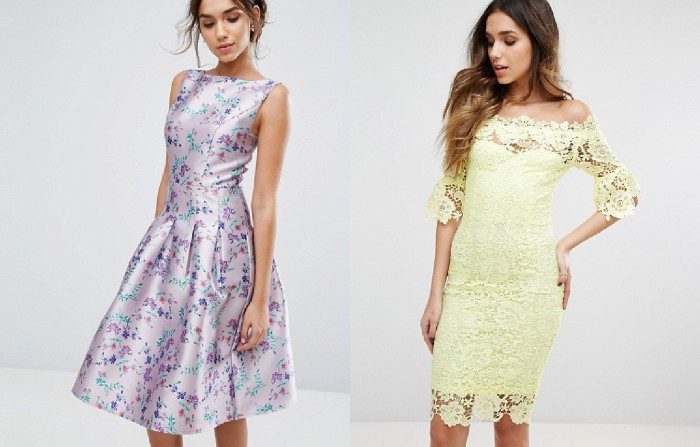 ASOS always has beautiful party dresses! Here are two favorites from the Chi Chi London and Paper Dolls labels they carry. Details: Floral Print Dress. Yellow Lace Dress.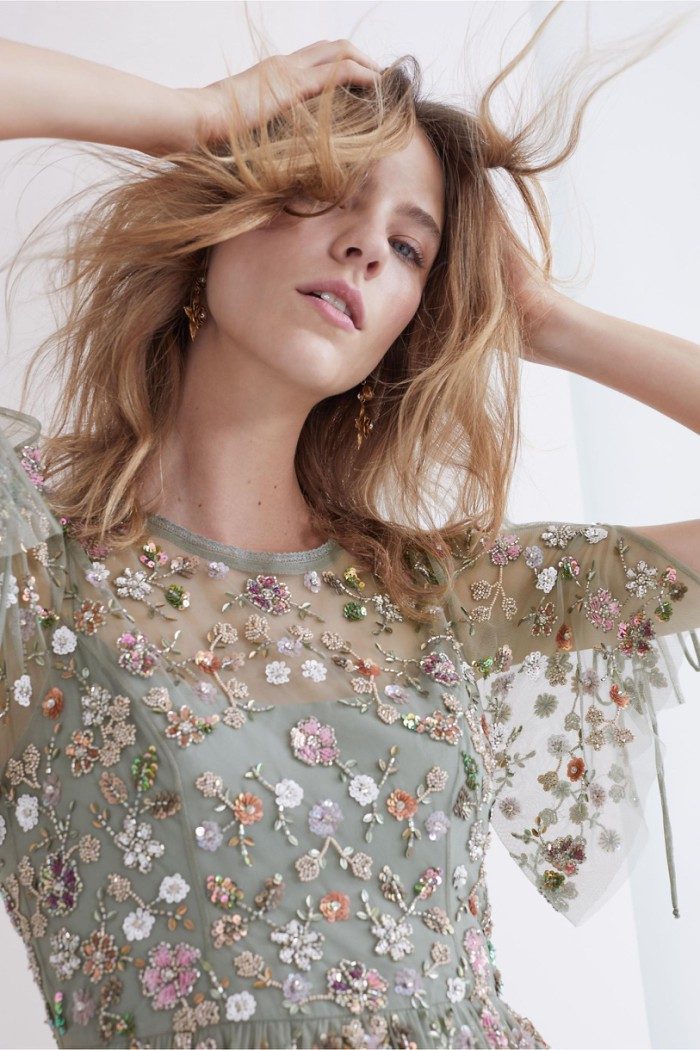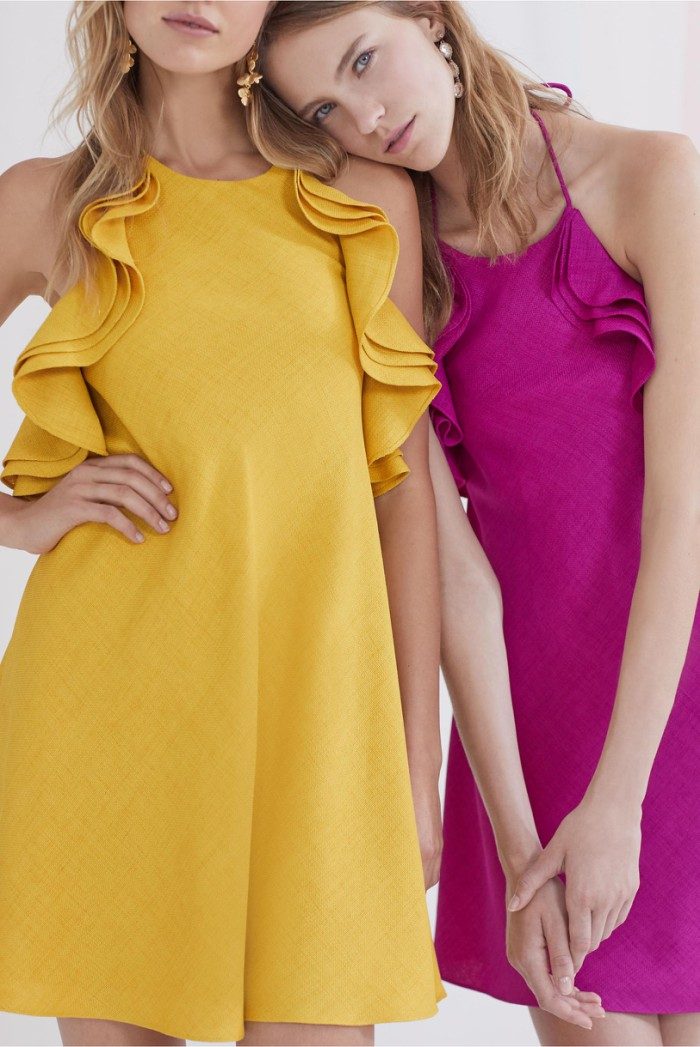 Top Sage Green Floral Dress is the Bobbi Dress. Bright Yellow and Magenta Dresses - are the Kieran Dress
BHLDN is a perennial favorite for all things wedding, and their party dress selection is full of pieces that can work for wedding events, rehearsal dinners, guest dresses or as wedding party attire!
Colorful Preppy Spring Party Dresses
We were pretty bummed to hear that J.Crew decided to stop offering their wedding dress and bridesmaid dress offerings, but the bright punchy pieces in their new Ready to Party Collection do make up  all little for it! Classic relaxed styles with some of our favorite elements - ruffles, sweet bows and tie details, seersucker, and pretty prints!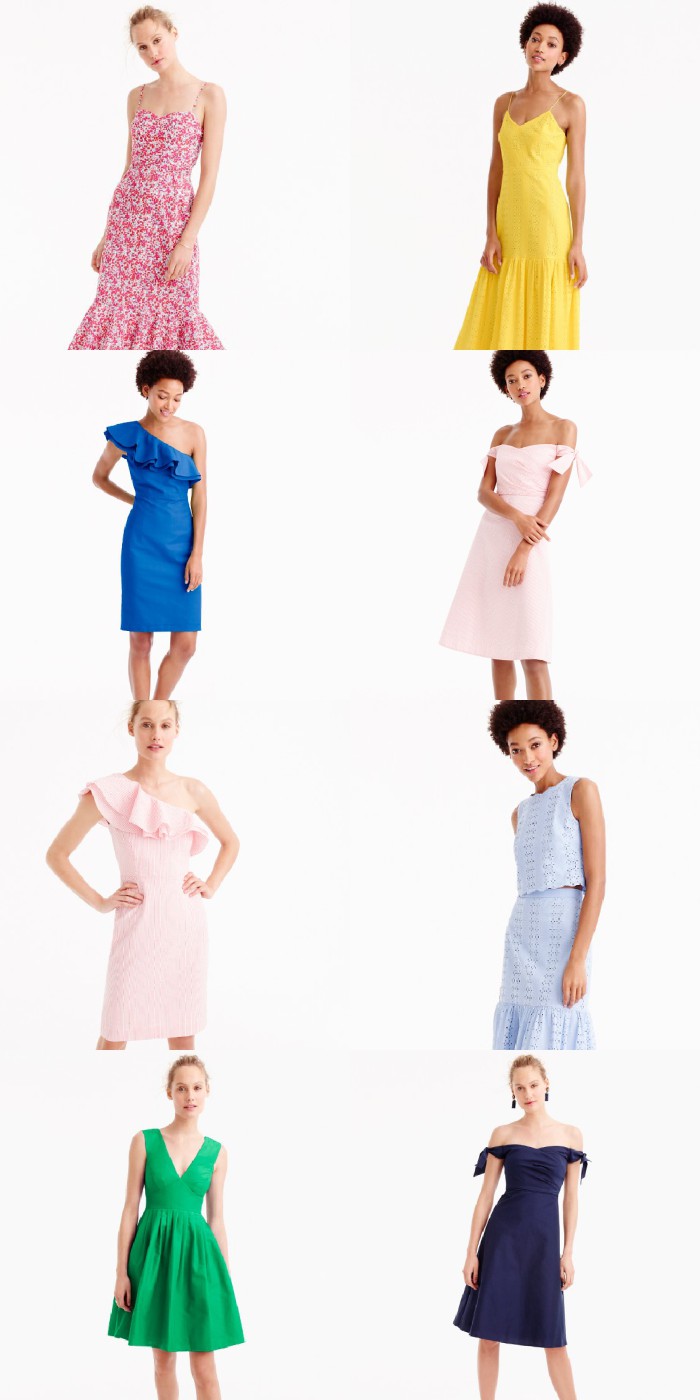 We love these J.Crew preppy party dresses for daytime weddings, beach weddings, dressy casual weddings , or for rehearsal dinners. From the top left to right down 1. Ruffle Hem Midi Dress in Liberty Print 2. Spaghetti Strap Eyelet Dress in Lemon 3. One Shoulder Ruffle Dress (available in 6 colors) 4. Off the Shoulder Seersucker Dress with Ties 5.  One Shoulder Dress in Seersucker 6. Tiered Skirt in Eyelet with Top 7. Green V Neck Dress in Faille  8. Off-the-shoulder silk faille dress in Navy ( many styles come in other colors!)
Where will you wear them? See more Spring Party Dresses below.


More style ideas you might enjoy :