The Best Foundation Garments for Wedding Dresses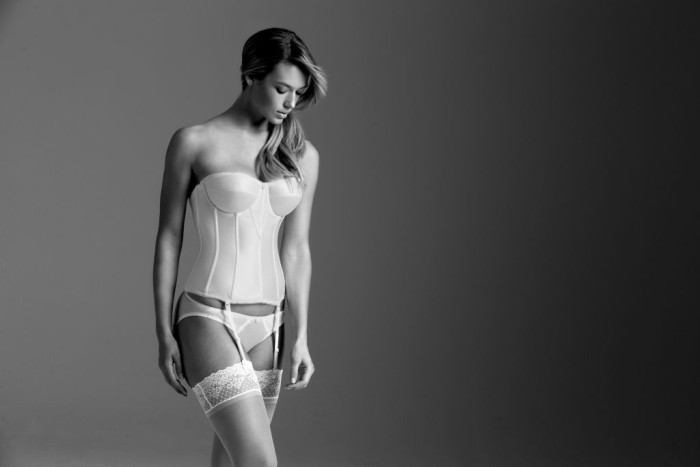 Looking for something gorgeously supportive to wear under your wedding gown? You're in the right place! Dominique Intimates has generously sponsored this post featuring great foundations for bridal gowns.
Find the Best Bra for Your Wedding Gown
I tend to focus a lot on the exterior beauty and details of wedding gowns here on Dress for the Wedding,  but the ideal silhouette isn't just a matter of the shape of the gown--it also depends on wearing the right foundation garments to support, smooth, and to provide comfort and flexibility.  Dominique Intimates has a complete collection of bridal foundations that are designed to provide the absolute best shape to make sure your dream gown fits perfectly as you go walk the aisle, pose in pictures, and dance the night away. Your gown will stay in place perfectly -- no tugging needed! Whether you've chosen an open back bridal gown, a strapless wedding dress, or a dress with a beautiful illusion neckline,  finding the right undergarment is really essential to insure those beautiful details are shown to their best advantage. Fortunately, Dominique Intimates has a foundation for every shape and gown!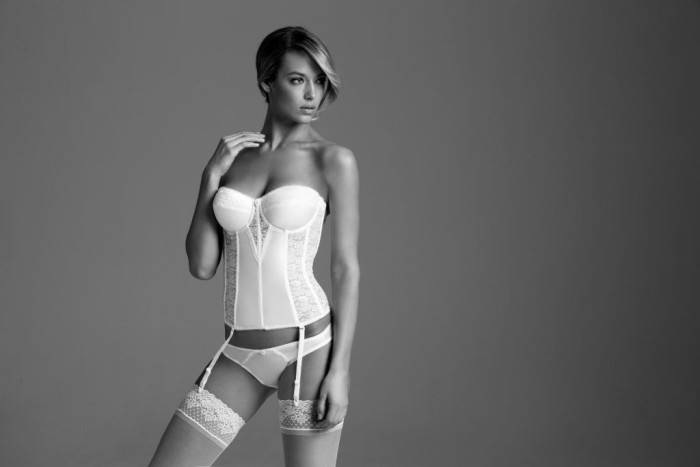 Dominique Intimates Bridal Collection also has gorgeous, seductive appeal. Your wedding day is special, and you want your shapewear to be as lovely as traditional lingerie. Many of Dominique's long-line and full-length bras come with garters as an option to give that fully-coordinated and alluring bridal look. In know in my own search, it was difficult to find a long-line bra that was both beautiful and provided the support I needed. Dominique's Bridal Collection offers both!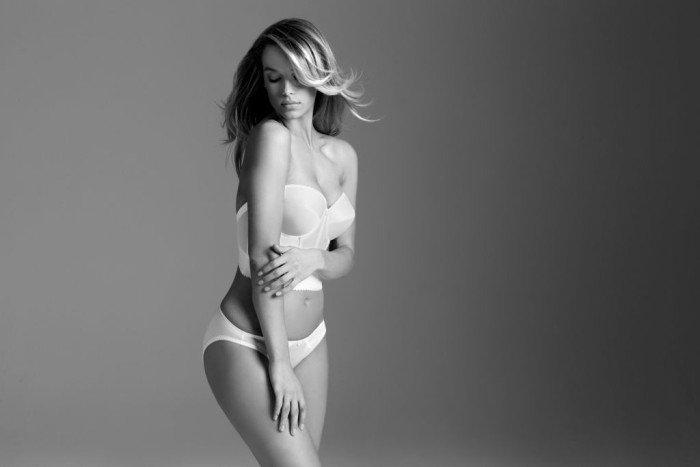 Since your gown will be fitted and tailored to your exact measurements, it's  also essential that your foundation garments give this same personalized fit, which can be hard to find in off-the-rack garments.  Dominique Intimates is known for creating luxurious foundations that look as if they were individually made-to-measure. To find the perfect garment for your wedding gown style, check out these wonderful options in Dominique Intimates Bridal Collection.
Style 8950 'Juliette'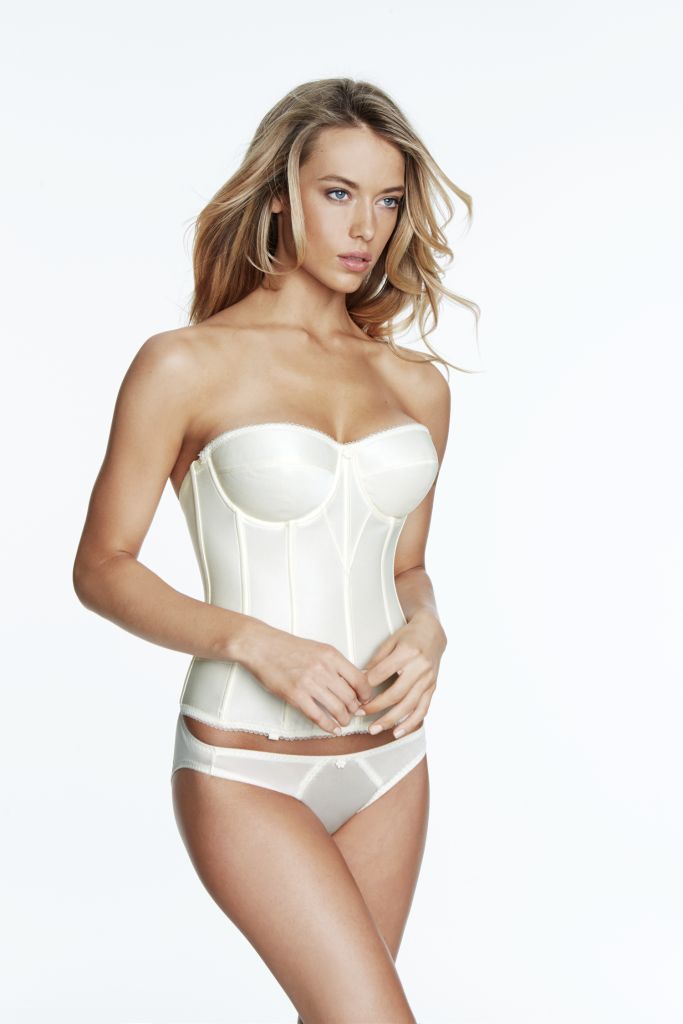 Juliette is a long-line satin corset bridal bra which provides bodice structure and support with a push-up look.
Style 8949 'Colette'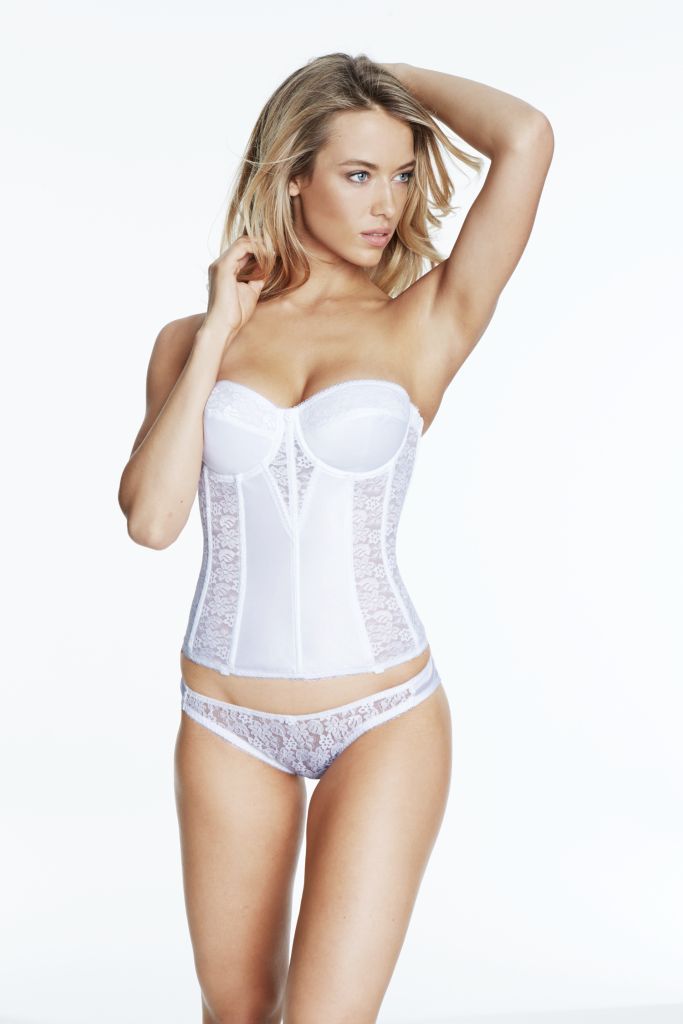 Colette's lace trim adds a romantic touch and lingerie-style look to this full-length, super-shaping, low back corset-style bra. The full-length is great for fitted drop waist gowns, or gowns with low or keyhole backs.
Style 8900 'Rosemarie'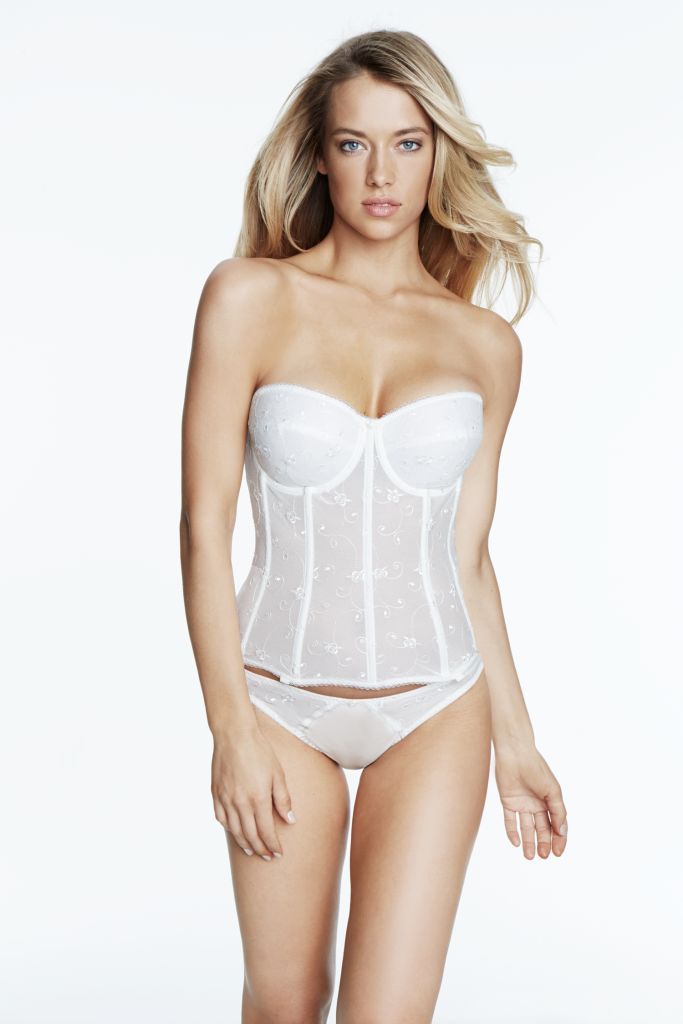 Rosemarie has beautiful coverage and pretty embroidered details that provide elegant shaping and support while giving a beautifully demure and romantic bridal look.
Style 8103  'Margeau'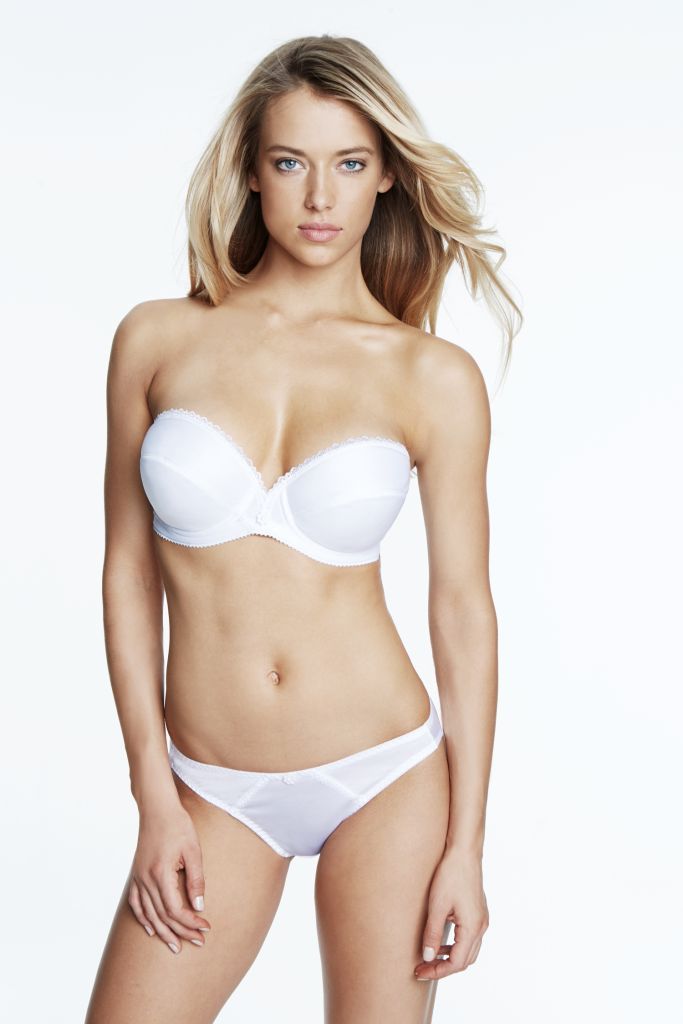 Margeau is an excellent choice to wear under wedding gowns that don't need full-length coverage, but do have a plunging neckline, and require a supportive, slip-free fit.
Style 8541 'Ariel'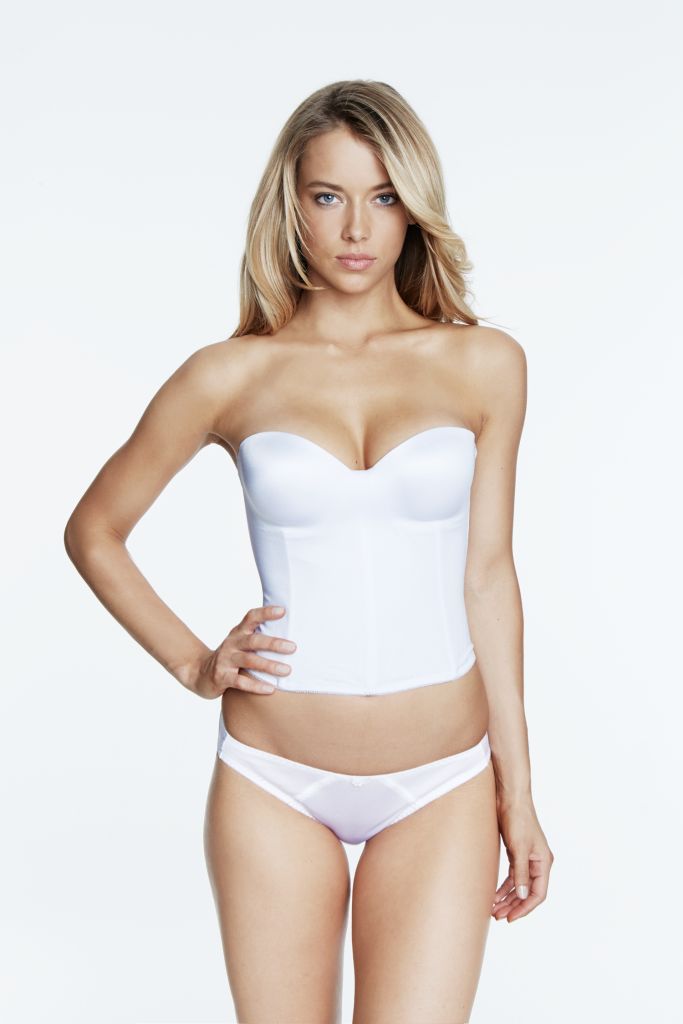 Ariel is made in a lightweight, breathable microfiber fabric, making it perfect for summer wedding dresses, or sleek silk Charmeuse gowns that need a completely smooth undergarment with streamlined support.
Style 7750 'Rachelle'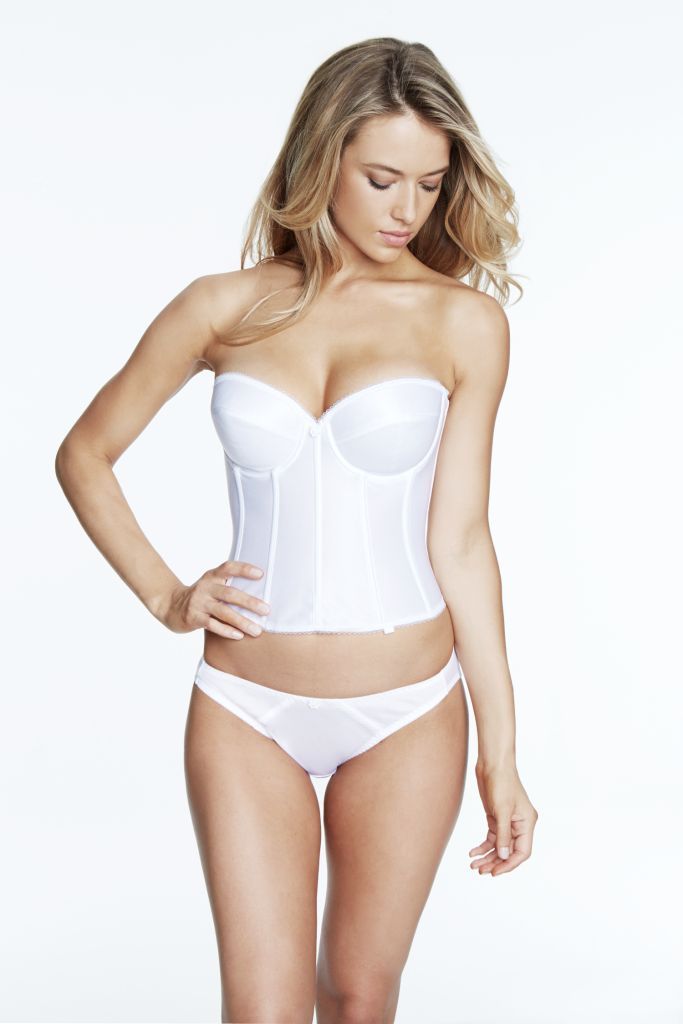 If your wedding dress has a sweetheart neckline, try Rachelle. This is a long-line satin bra with a deep neckline, push-up support, and low back and beautiful shaping.
Style 6377 'Noemi'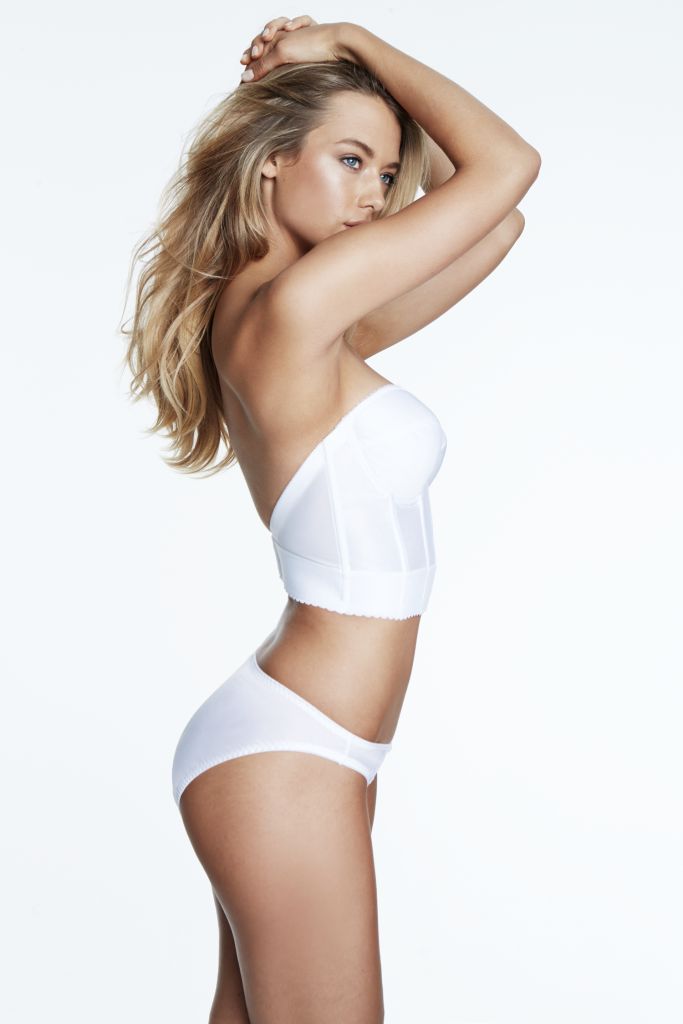 Noemi is a long-line bra, perfect for gowns with a low back. Soft stretch allows for secure, comfortable movement for dancing in your strapless wedding gown without inhibition!
Style 7749  'Annabel'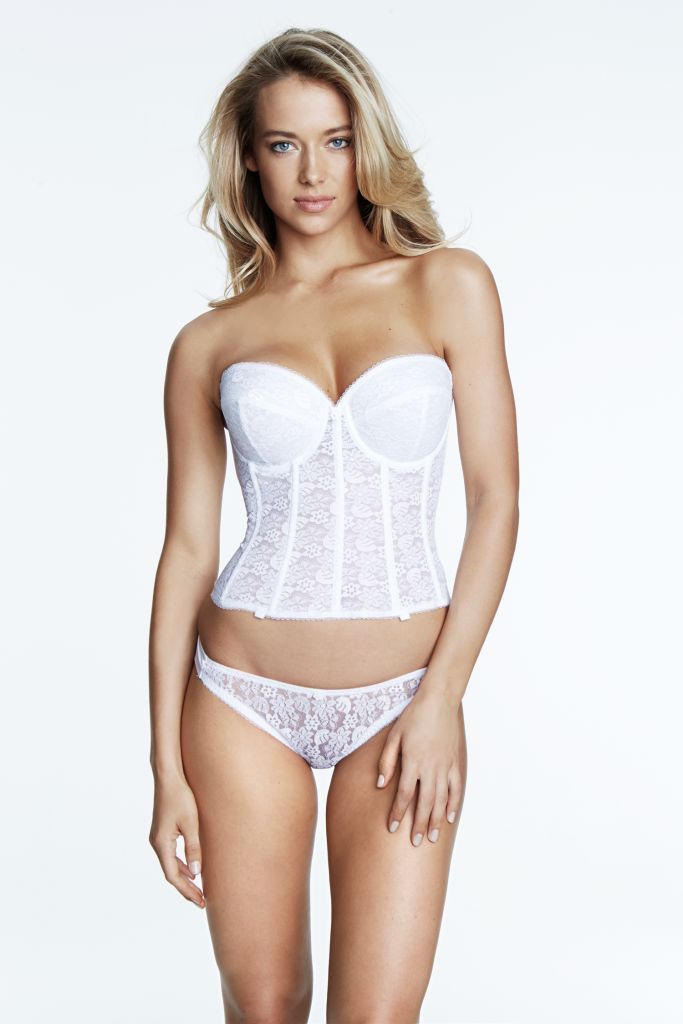 Annabel is a beautiful lace long-line bra with close-set boning, giving a beautiful, smooth shape and enchanting appeal.
Style 3541 'Oceane'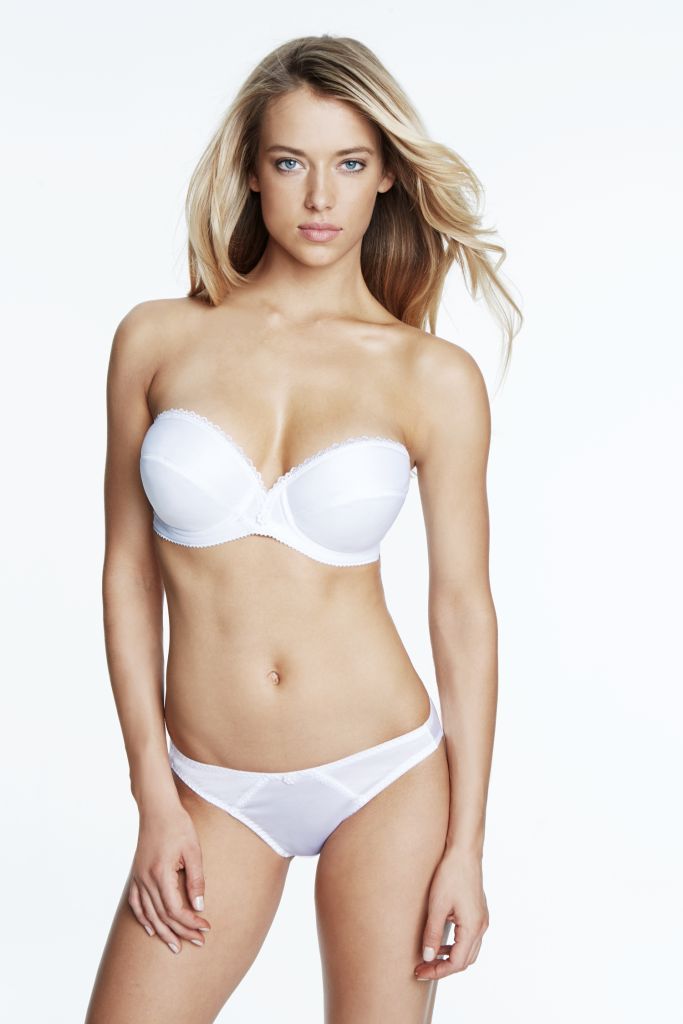 If you're thinking of trying this season's cropped or two-piece wedding gown trend, a strapless bra like Oceane is a wonderful choice for a foundation.
Have you successfully matched your wedding gown style to the best bridal bra for your needs? Discover the entire Dominique Intimates Bridal Collection and find a retailer near you to get the perfect fit.
Thank you to Dominique Intimates for generously sponsoring this post!