The graceful and resilient elements of nature inspire the latest collection of Anne Barge wedding dresses for 2021.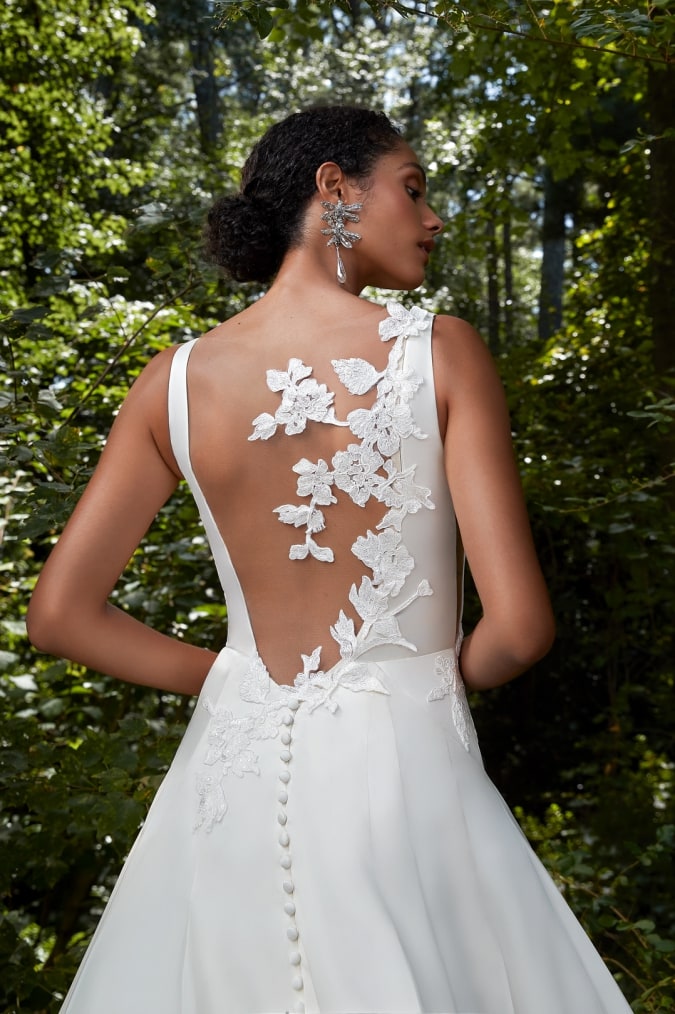 Anne Barge 2021 Wedding Dresses
Anne Barge wedding dresses have always had an undeniably classic appeal. This season, the Anne Barge 2021 wedding dress collection celebrates timeless style and infuses it with natural elements. The latest Anne Barge wedding dress collection is inspired by the lush landscapes of the label's home state of Georgia. These gowns serve as a tribute to the haven that nature can provide during uncertain times.
The 2021 collection includes wedding dresses with organic touches like dimensional floral appliques, vine-like texture, and greenery-inspired details that speak to the peacefulness of nature and the potential for prosperity and growth. We love how this naturalistic approach mingles with structural elements like wrapped bodices, soft asymmetrical pleats, drop waists, and voluminous sleeves that stand out in this collection.
Please enjoy our feature of the Anne Barge 2021 Collection. The collection was photographed by Chrisean Rose, owner of Chrisean Rose Studios. Images are provided courtesy of Anne Barge.
Anne Barge 2021 Collection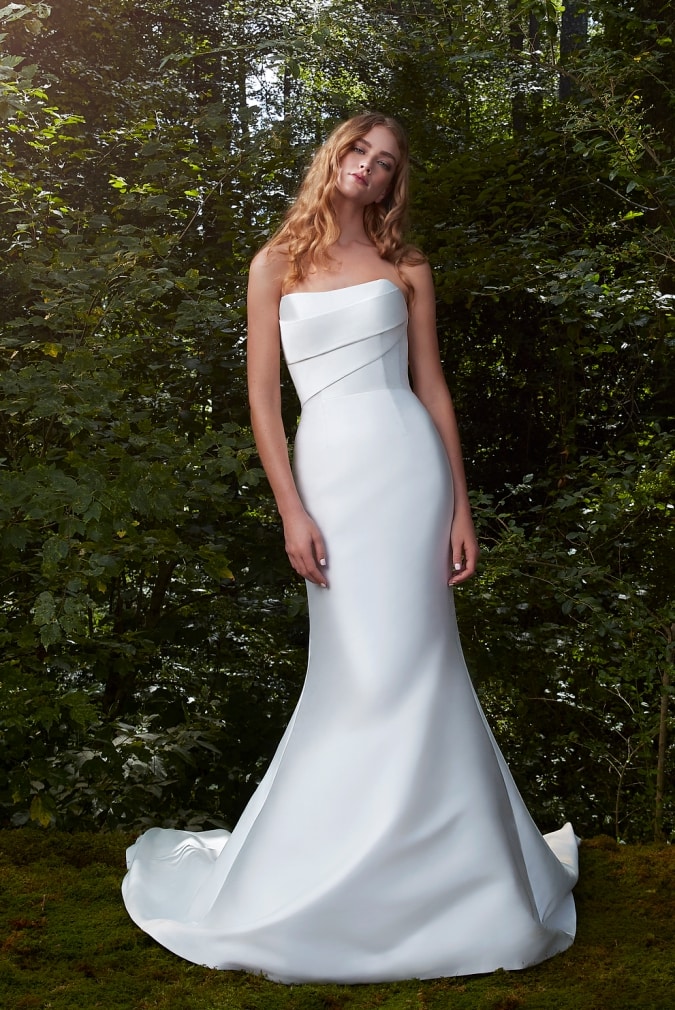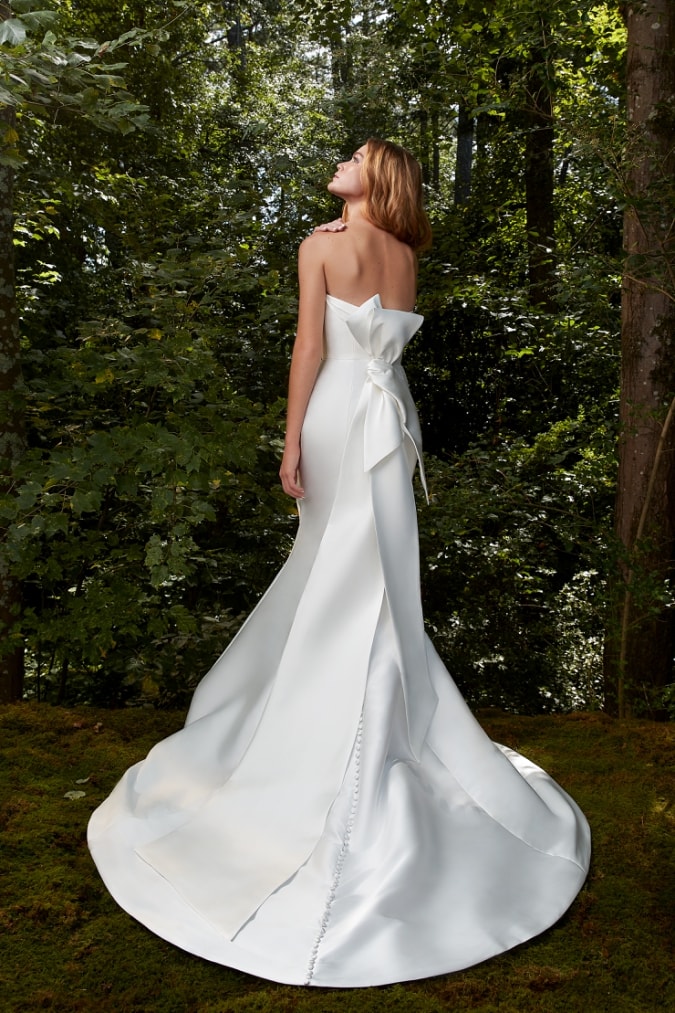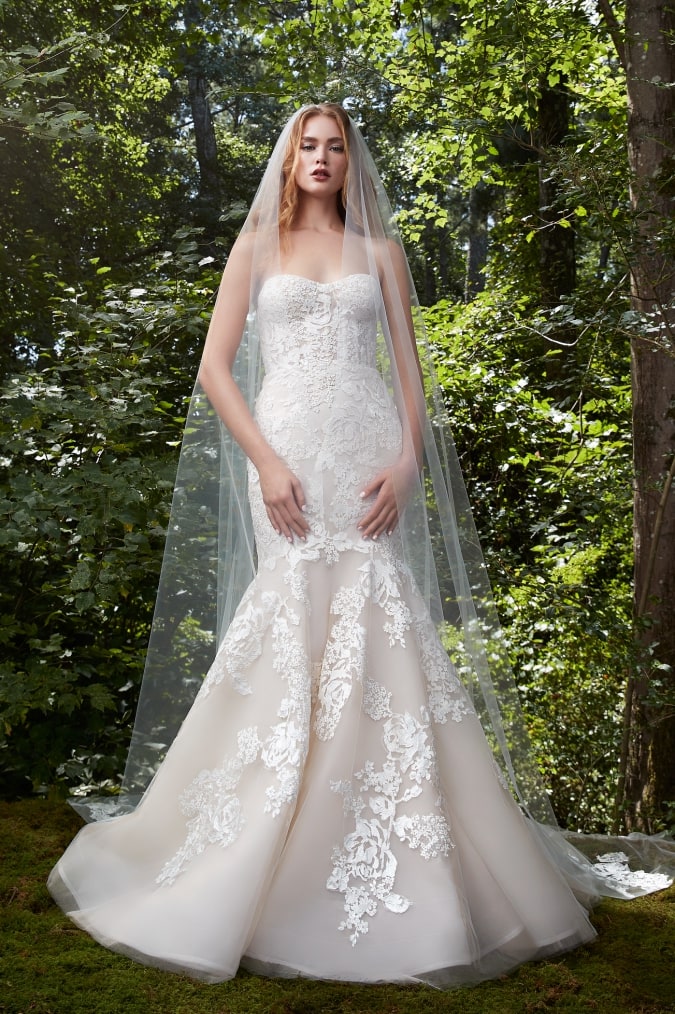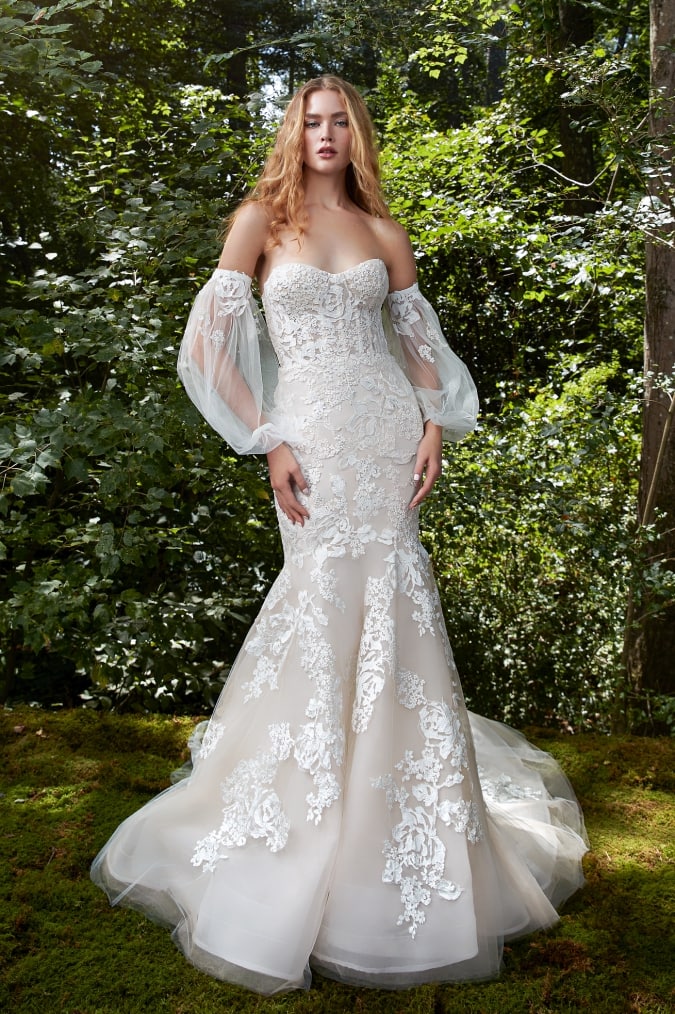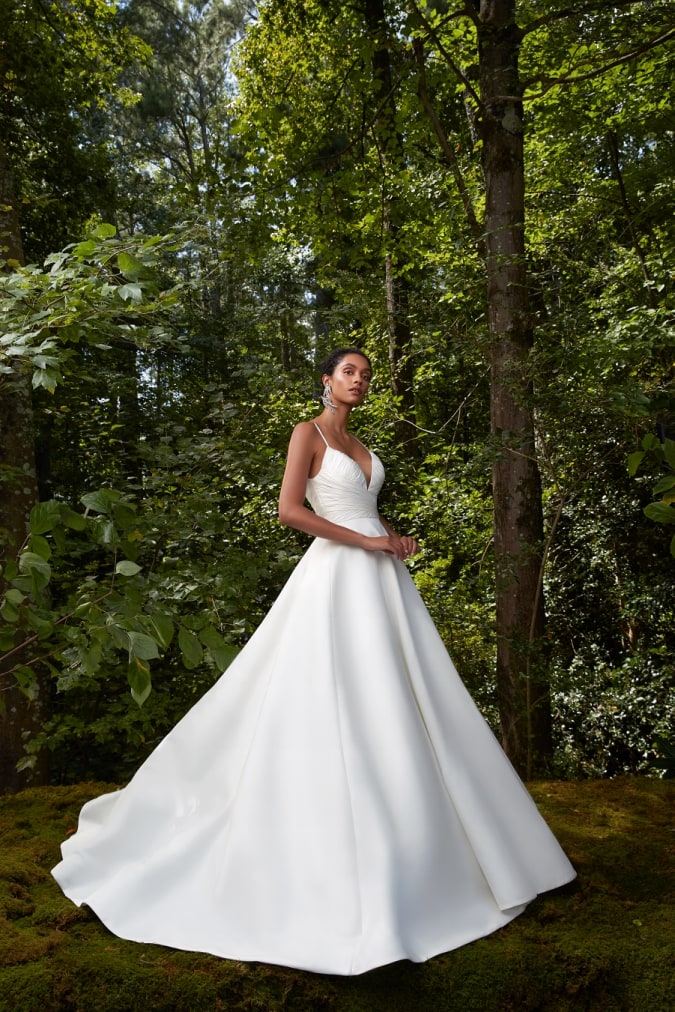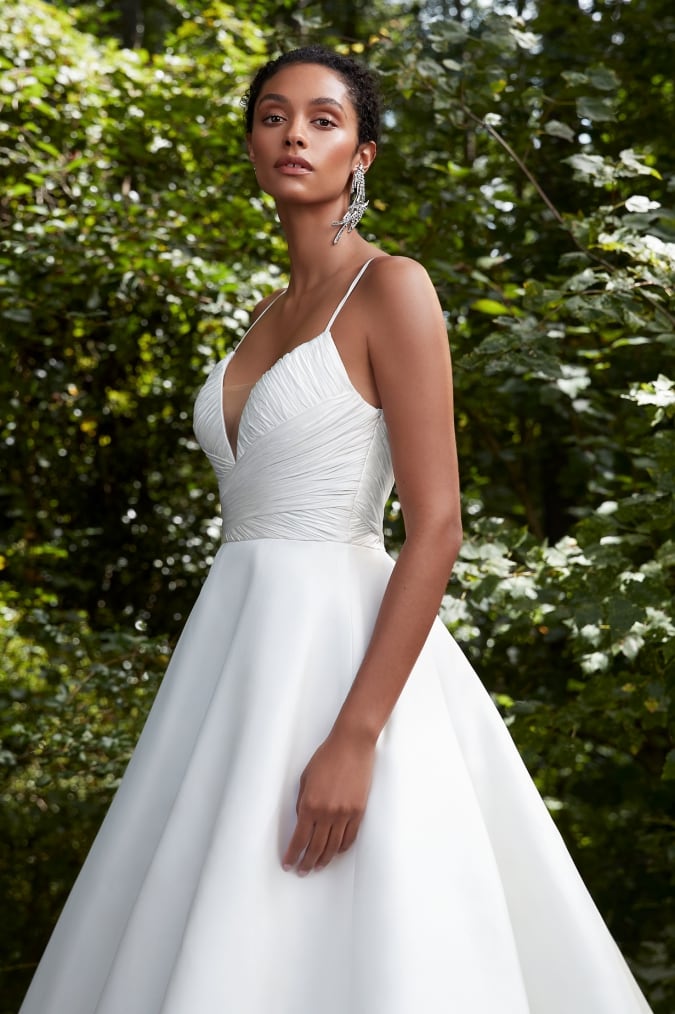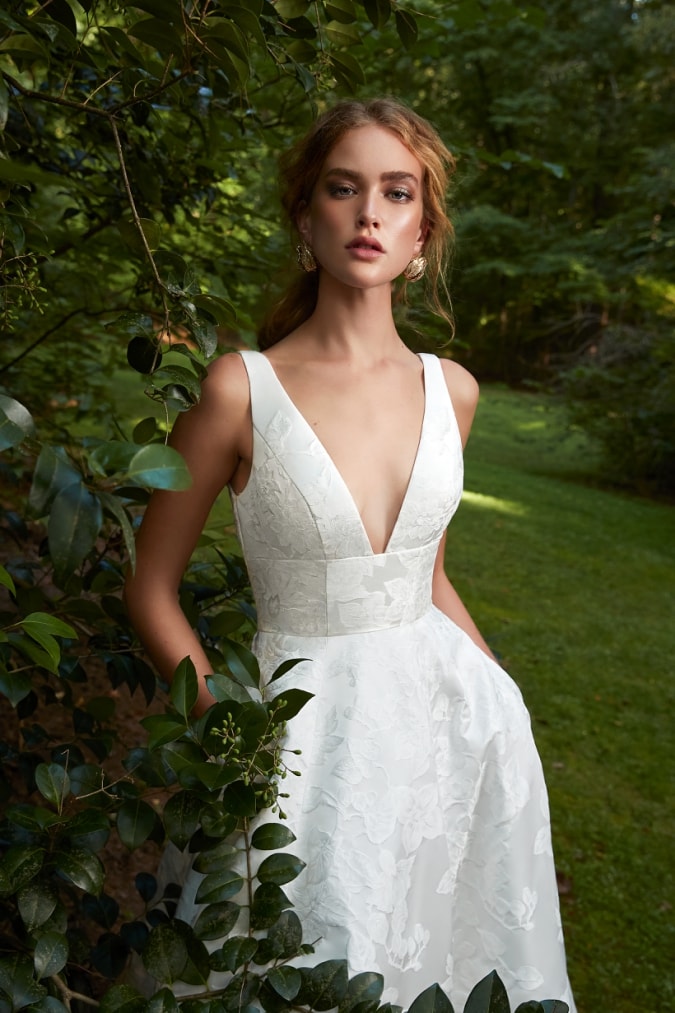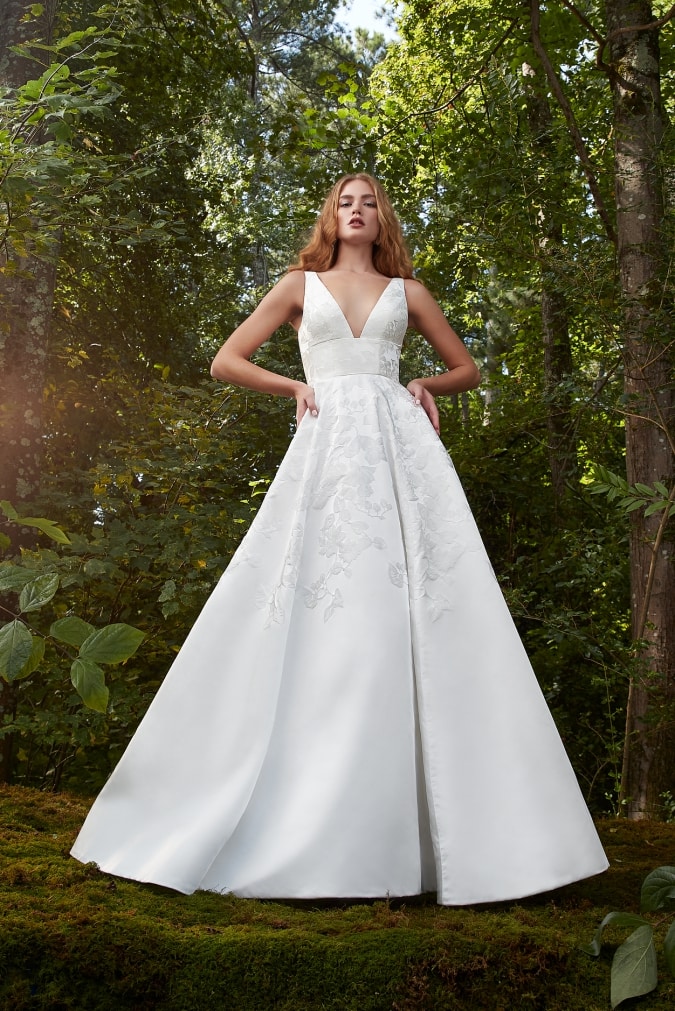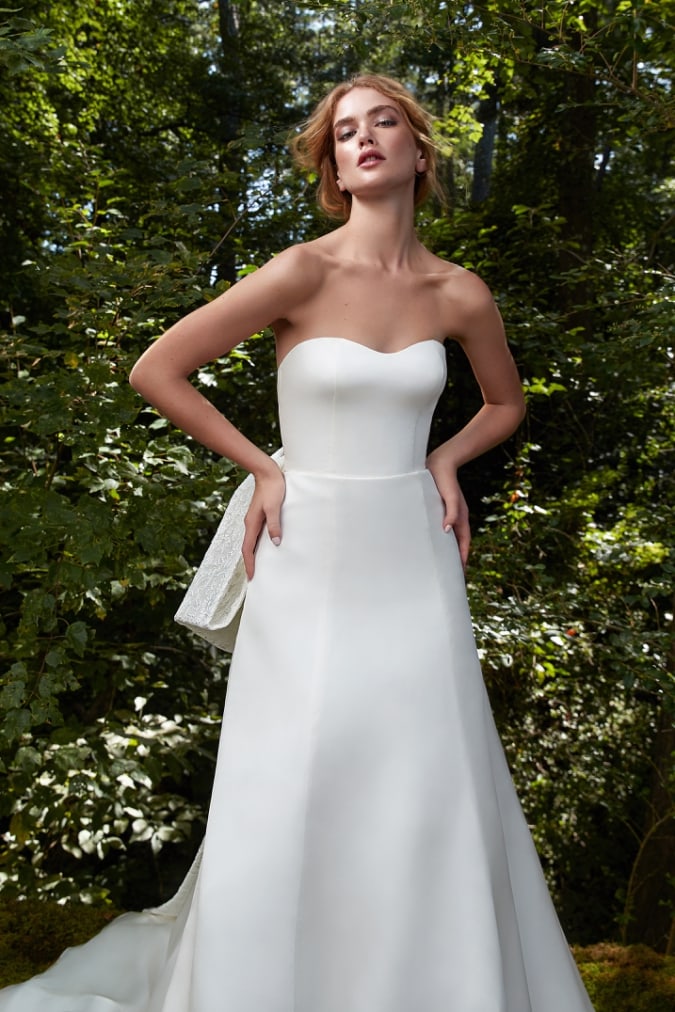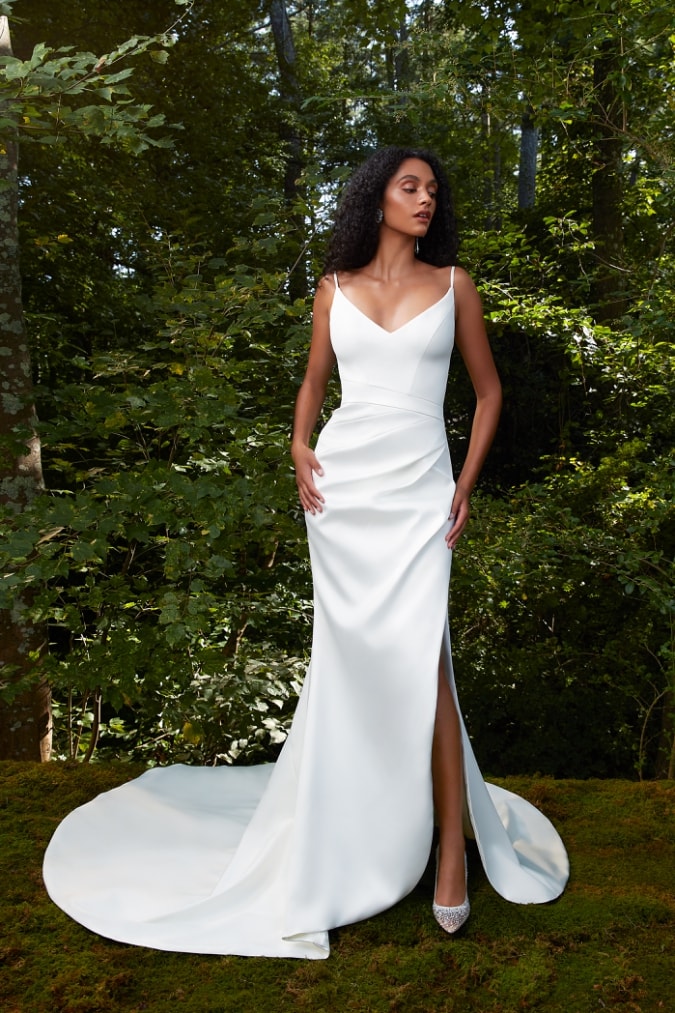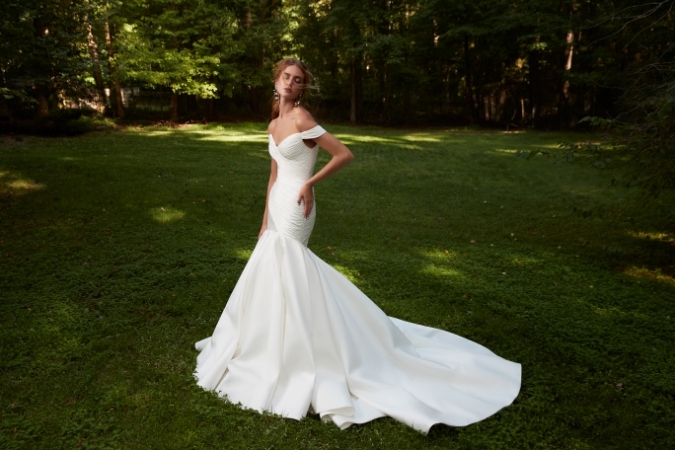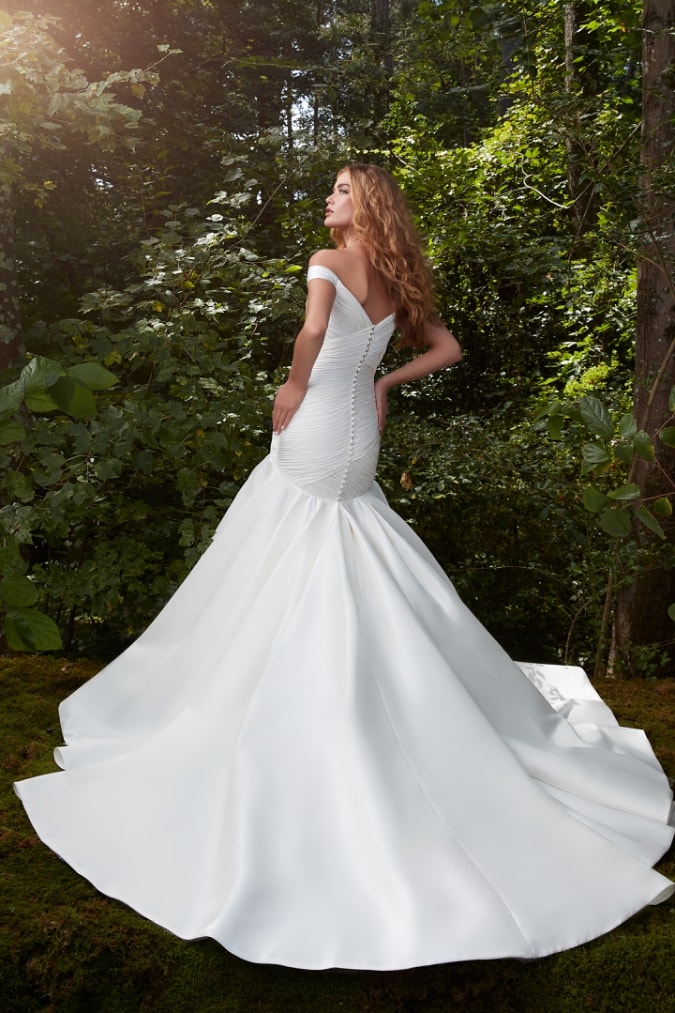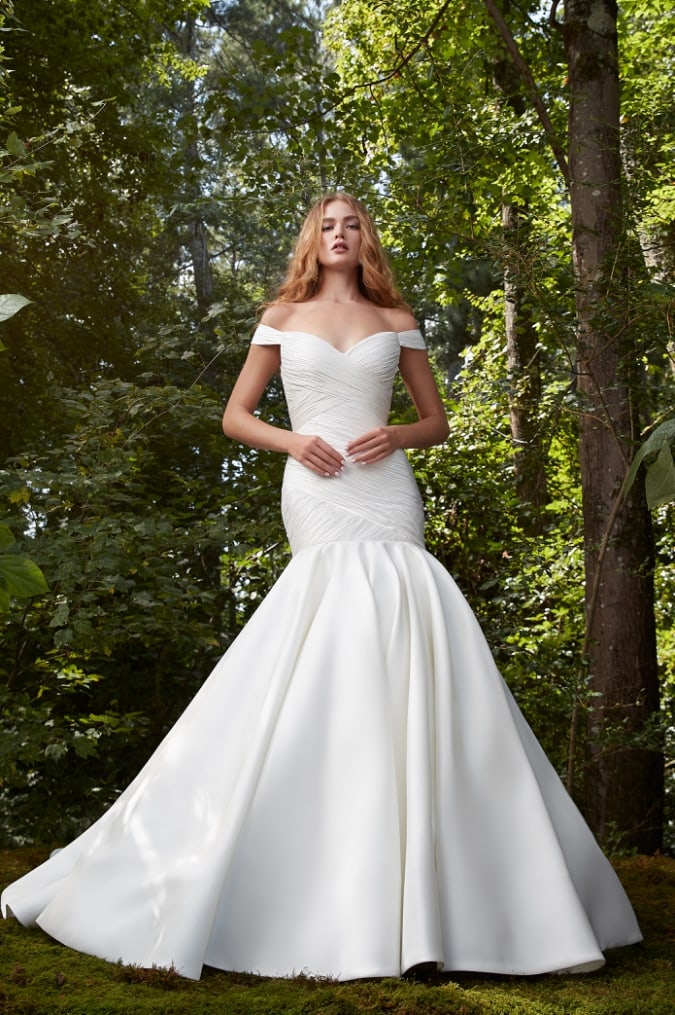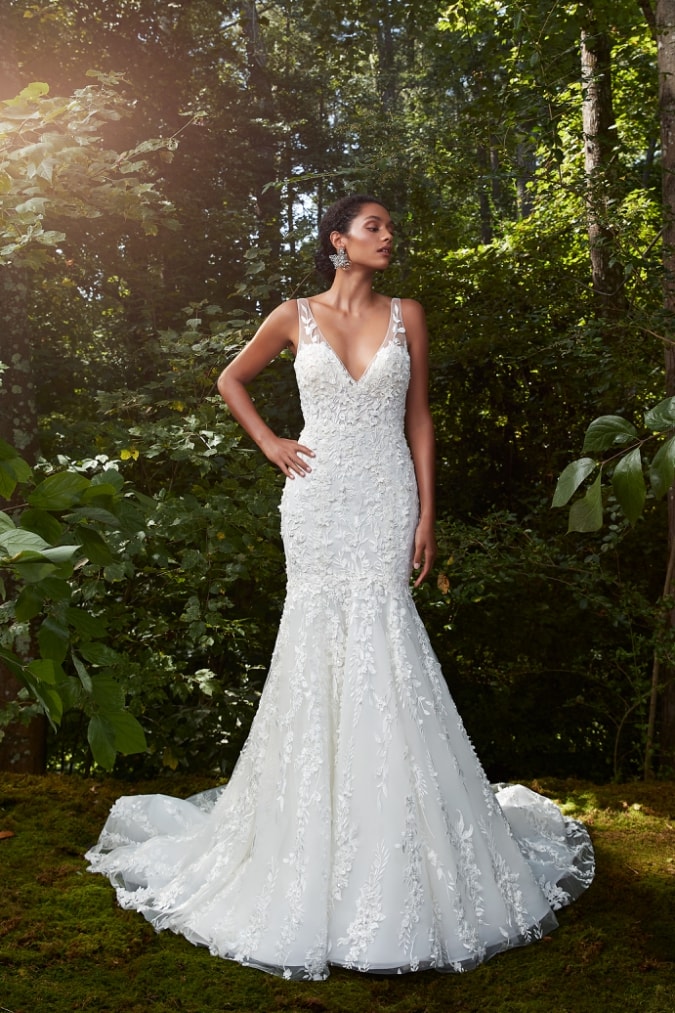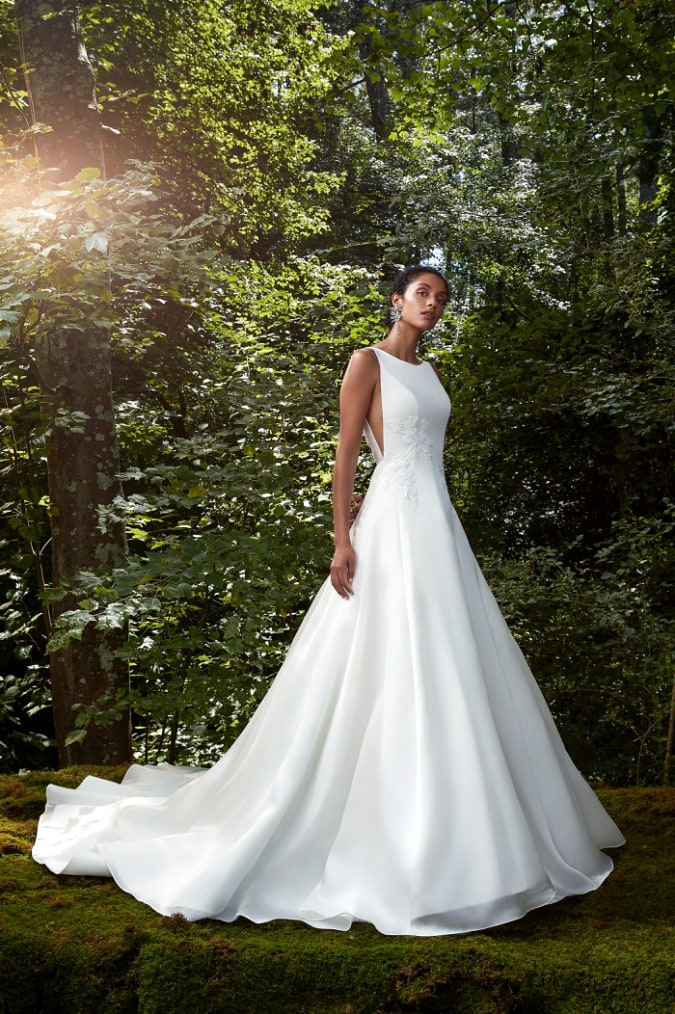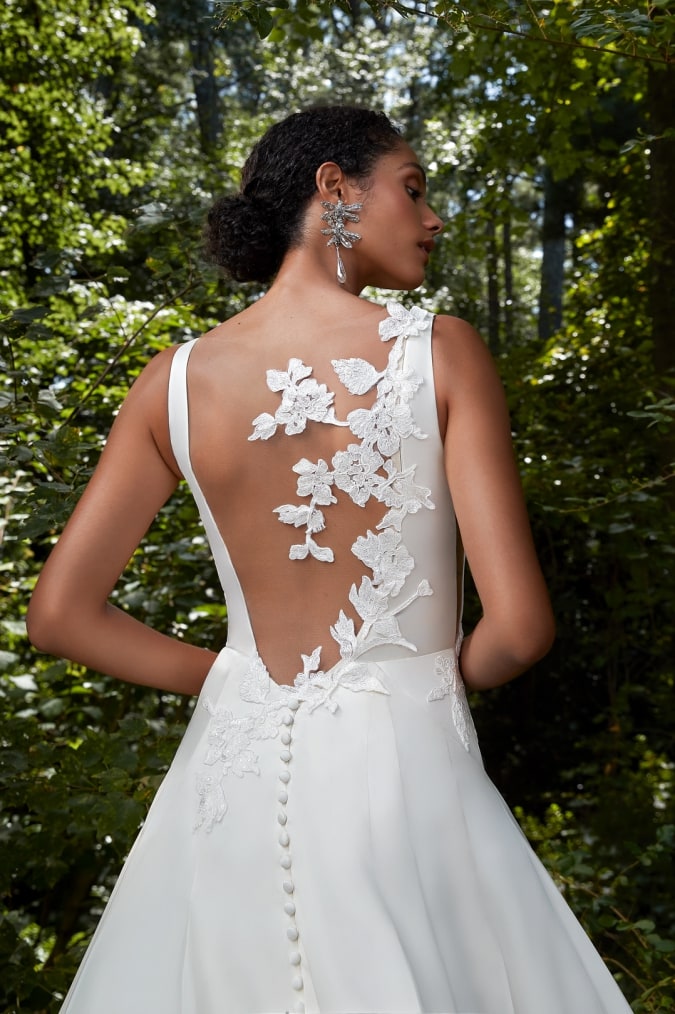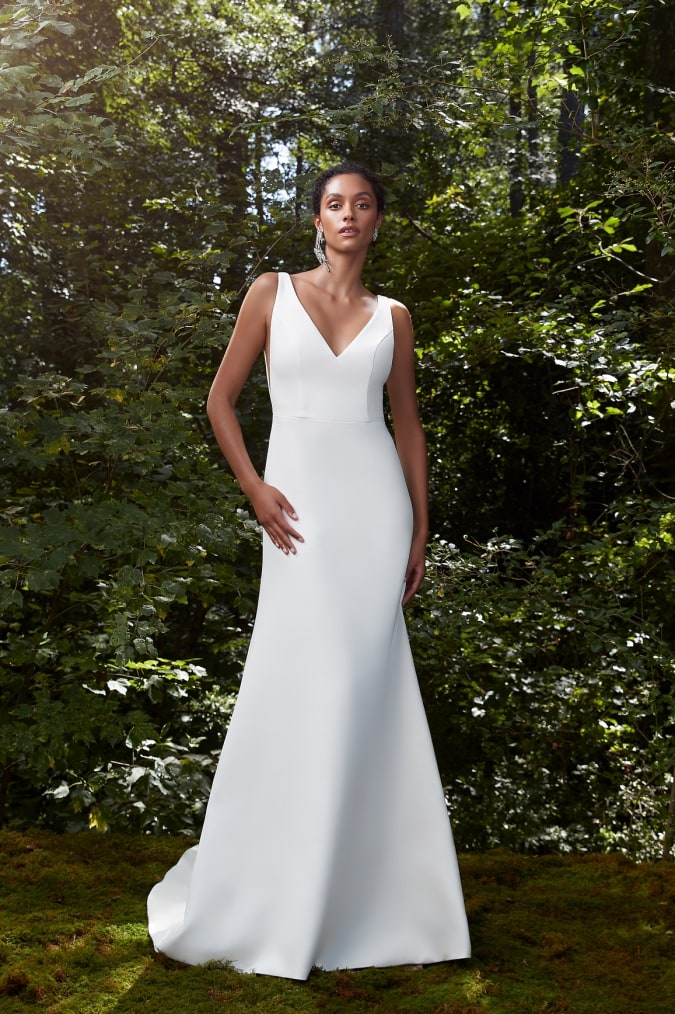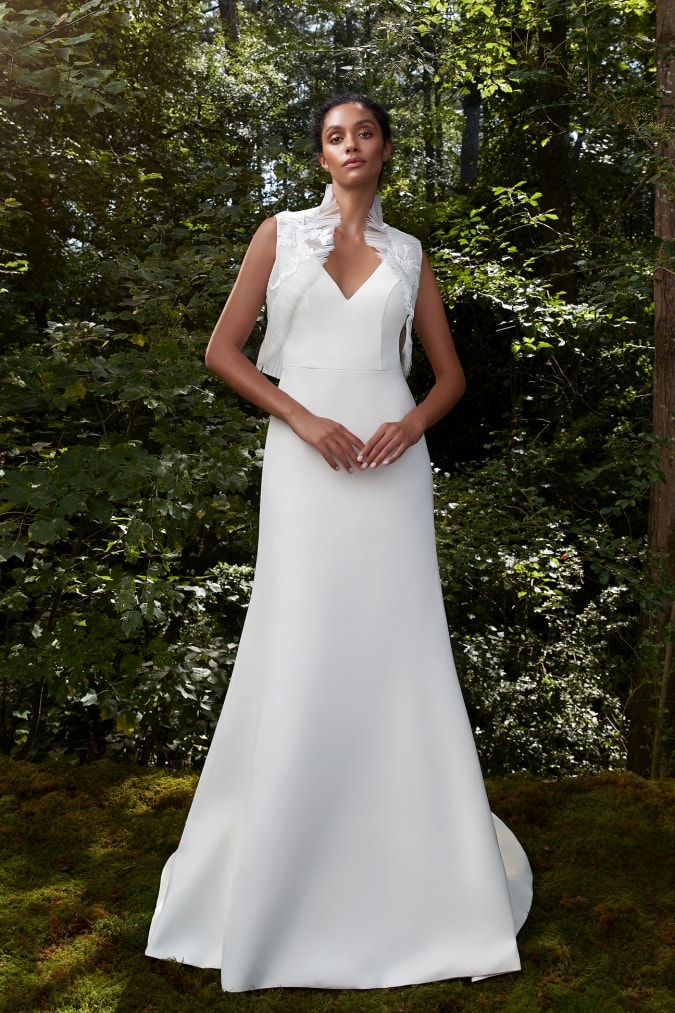 Anne Barge Collection Inspiration
More about the inspiration for the Anne Barge 2021 Collection from the designer:
The Anne Barge 2021 collection is a haven of tranquility and serenity during a year of unprecedented challenges. Inspired by the nature and dominance of greenery in our home state of Georgia, each design is a symbol of prosperity, freshness, and growth. Dreamy gowns flutter in the finest Italian Mikado Scuba, oversized floral Chantilly lace, and Charmeuse fabrics. Embroidered floral organza blossoms with romantic petite beaded flowers, while daring avant-garde gowns are draped with deep V-necklines and exaggerated dropped waist silhouettes. 3D floral vine textures and fall foliage add a modern romantic touch to an ultra-femme classic. Dramatic butterfly and dragonfly earrings from Maria Elena complement each look and complete the Anne Barge story for 2021. Embracing a time of uncertainty with the beauty and natural elements of the great outdoors, the Anne Barge 2021 designs deliver a collection of true grace, romance, and modernity.
More By Anne Barge
Please visit Anne Barge for more information on any of the gowns in this collection. You may also like seeing all of the Anne Barge Wedding Dresses we've featured in past and current seasons, or viewing all of the wedding dresses we feature.