Bridal Makeup Tips from Katie Engle
You may remember the a post from a few weeks ago, I called in makeup pro, Katie Engle, to provide a few tips on
how a bridesmaid should do her makeup
. Well, Katie gave me some bonus tips on how to approach your bridal makeup, and I'm thrilled to be able to share them with you.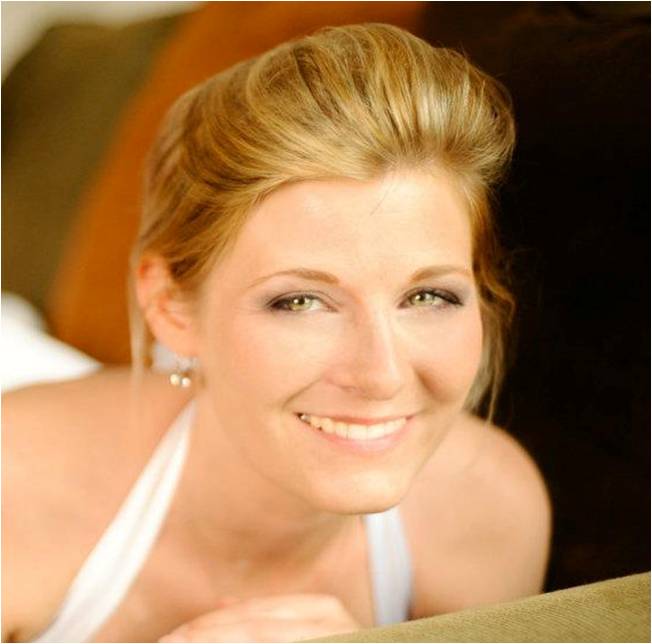 Bridal Makeup Tips
On your wedding day it is very wise to go with very clean and classic makeup. Unless you know you really want to make a bold statement, I recommend sticking with a light, natural-toned smokey eye, minimal blush and a dusty pink/rose lip shade. For lips, it's important to have something that stays on and is easy to apply for touch ups. I recommend the Ulta brand lip crayon in the shades "Prom Night" or "Love Story" (these are available at any Ulta Store). Lip crayons are nice because they are easy to apply, don't require lip liner, and--most importantly--don't melt in your purse.
Bridal Makeup Tips
Nail Polish Shades for Your Wedding
Nails are also a very important part of the wedding day, and you'll want a nice, clean look. I would recommend a shellac French manicure for the big day. This is something that is available in most nail salons, and the shellac is nice because it lasts 2-3 weeks and you won't have to worry about chipping on your wedding day. If you are planning on doing your own nails or don't feel comfortable doing a French manicure its always safe to go with a light pink polish.
I  recommend 

O.P.I.

 in the shades "Isn't It Romantic?","Mod About You" or "Otherwise Engaged" (the color names are fitting, right?)  Don't forget your base and top coat, these two extra steps will help that polish stay on for a few days without chipping.
Thanks, Katie!