Eco-Friendly Wedding Gowns by Eugenia Couture

Eugenia Couture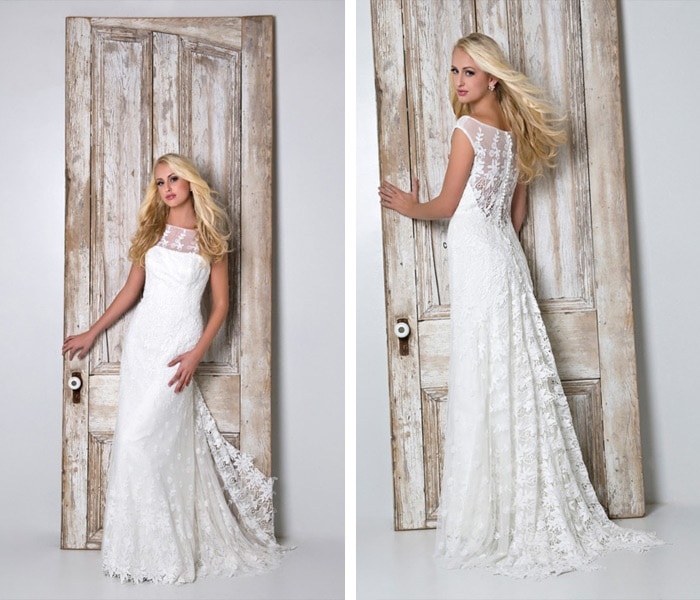 Eco Friendly (and Haute Couture) Wedding Gowns by Eugenia Couture
Here we are in the month of May, just a few days after Mother's Day, and I'm so pleased to be featuring the 2013 Collection from Eugenia Couture;  a couture bridal line created by the mother-daughter design team of Eugenia Vasiliadis and Barbara Vasiliadis Kavchok. These dresses  are lovingly designed with the idea that wedding memories (and photos) leave a lasting impression, and every bride wants to have a timeless gown she can be proud of  for years to come.
In learning about this collection, what surprised me most was that these classically designed gowns also are created with some real substance beyond the usual tailoring, seams, lace, and tulle. Eugenia Couture has made a strong commitment to creating eco-friendly wedding gowns, produced completely in the United States (right near me in Pennsylvania, no less!)
That's right, as if the gowns weren't already stunning on their own, you can also feel wonderful about supporting these designers.  All Eugenia Couture gowns created with a "zero waste" design philosophy.  My own mother, who lives by the mantra of "waste-not-want-not", would approve greatly of that!
What this means is that every scrap of fabric is used either in that bridal gown or in  the next wedding dress -- perhaps to create bit of embellishment or an an interesting all-over detail or texture.
Another bonus? Eugenia Couture refuses to use the harsh chemicals, bleaches and dyes often found in bridal gown creation,  and instead uses domestically-sourced natural materials like recycled burlap or natural, sustainable bamboo.
Are you ready to see these beauties? If you're thinking, " Hmm... burlap and bamboo, are these gowns  just for a rustic wedding?" --well, one look at the delicate overlays, silks, and fine lace, and you'll see these couture gowns offer complete elegance for any style of wedding. Leave it to the magical combination of a mother and daughter team to show you you can really have it all when it comes to the perfect (and eco-conscious) wedding gown!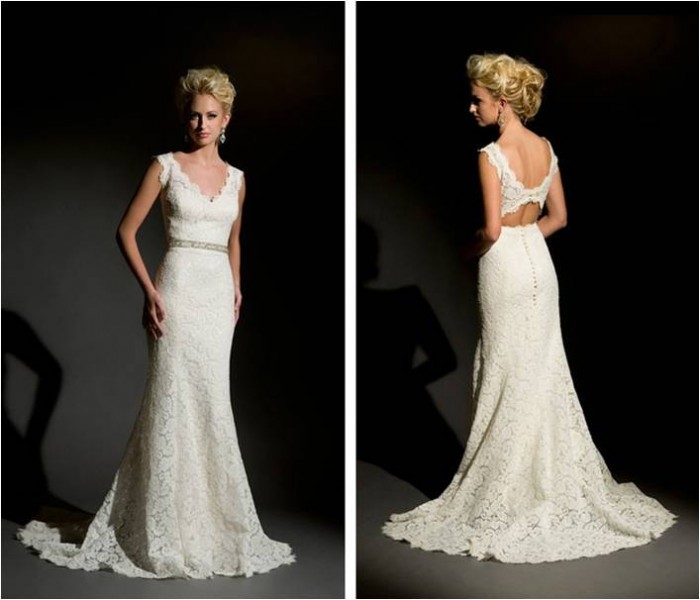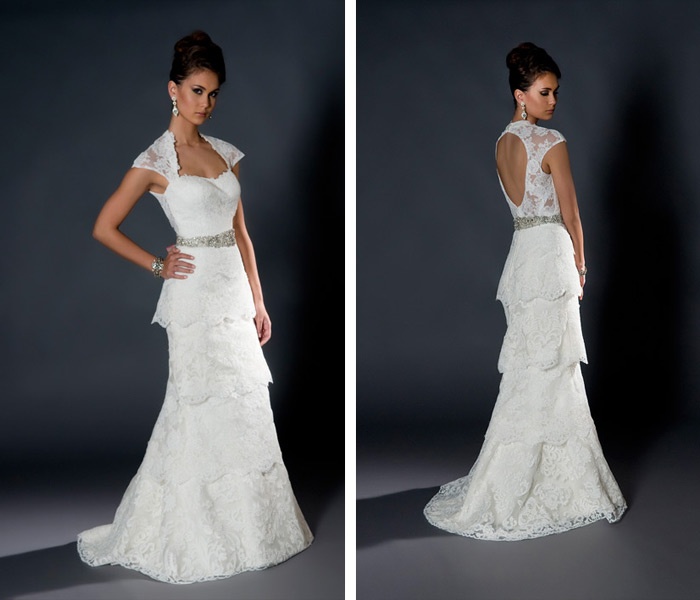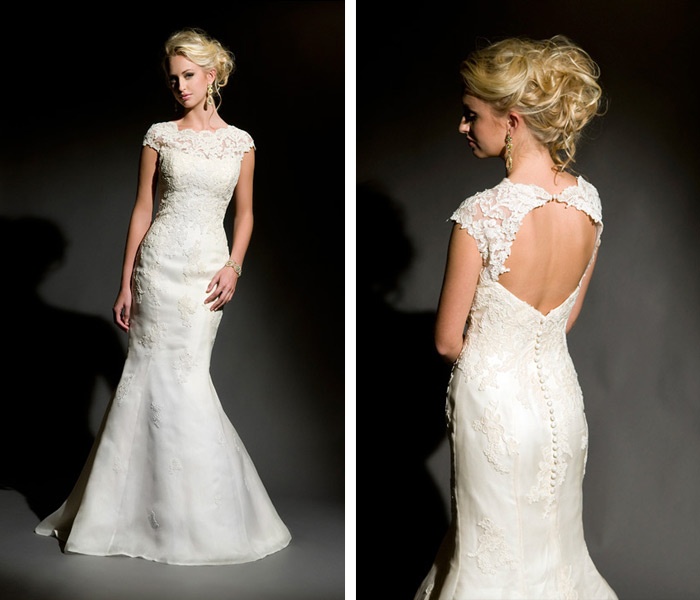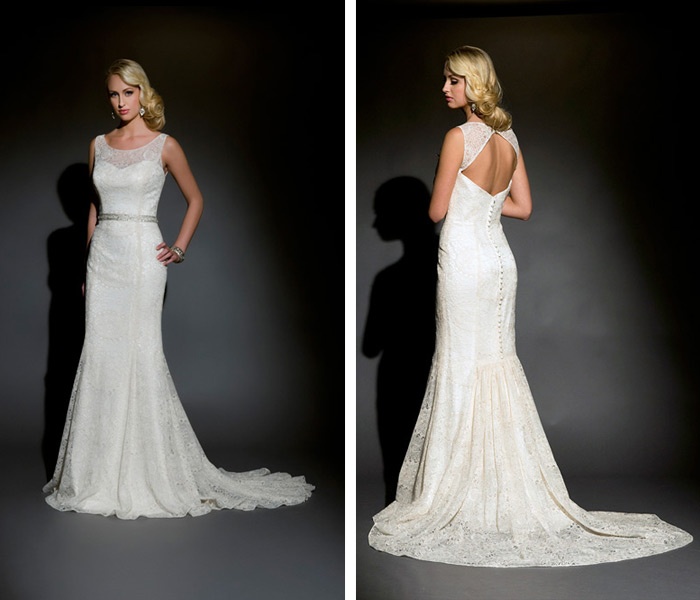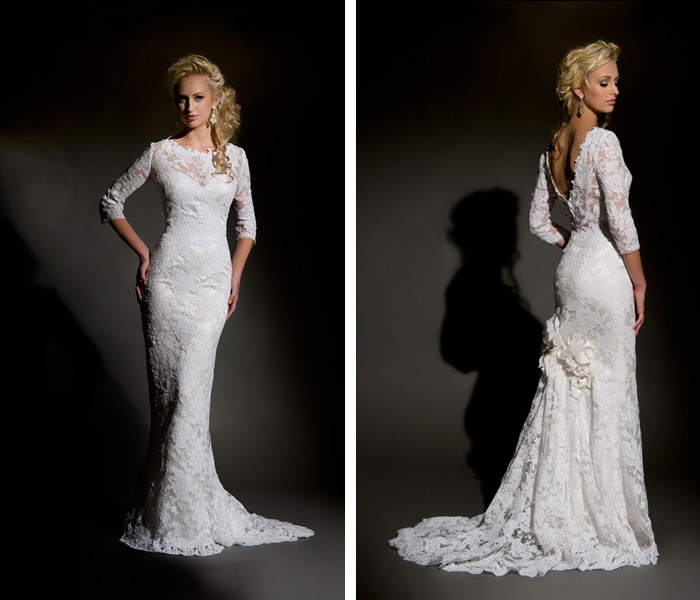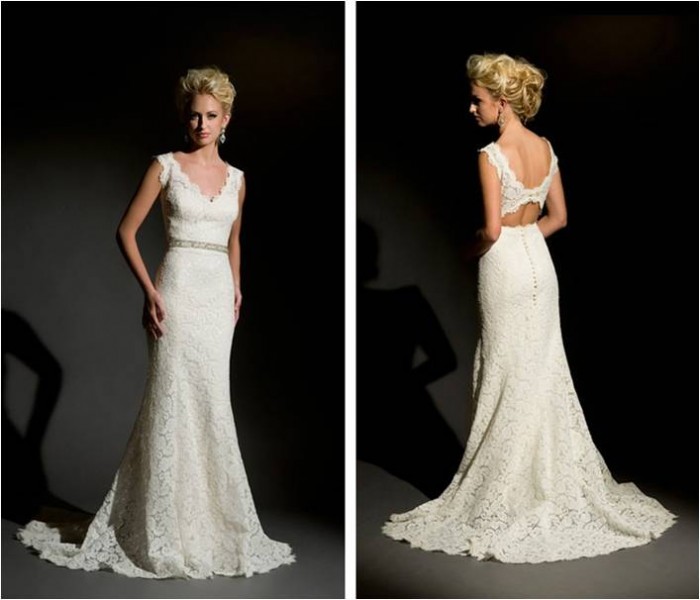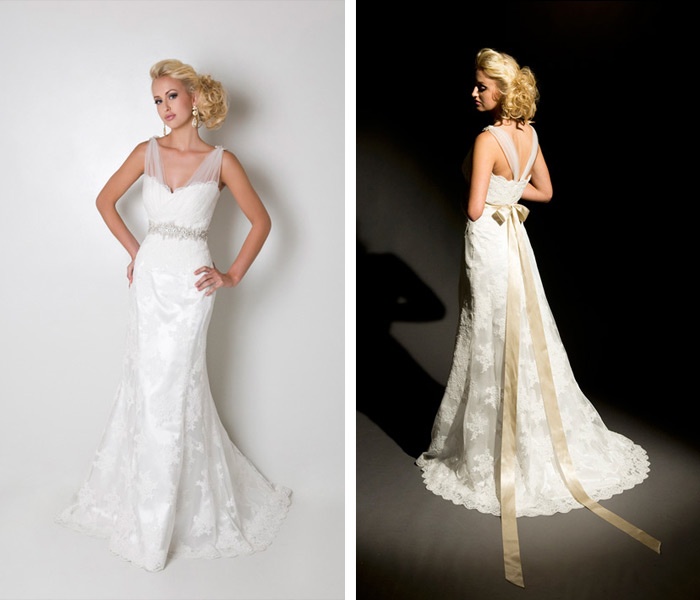 This is just a partial view of the magnificent wedding dress collection. It's also worth noting that Eugenia Couture creates special occasion gowns, too. That means your mother can find a gown for the wedding, too, from this talented mother-daughter team. Appropriate, isn't it?
Find the bridal salon nearest you, and also browse the entire collection at Eugenia Couture.