See the latest pretty little offerings from Amsale! New little white dresses (and a jumpsuit!) to wear to your bridal shower, engagement party, rehearsal, reception, elopement, or honeymoon.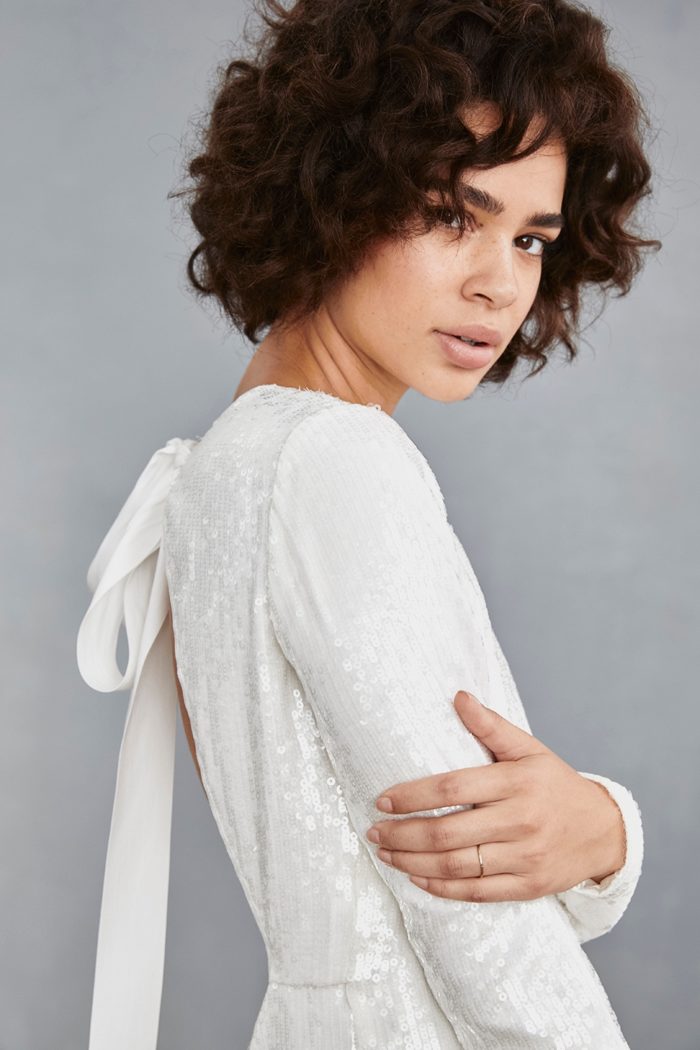 The Amsale Little White Dress Collection
Little white dresses are always perfect for the bride-to-be to wear for all of the events leading up to a wedding. These short white dresses make great outfits for engagement parties, bridal showers, rehearsal dinners, or end of the night reception 'departure' dresses. These short white bridal dresses are also perfect for brides who want a short and chic dress or jumpsuit to wear for the wedding itself - perhaps for a vow renewal, civil ceremony, city hall wedding, elopement, or intimate wedding ceremony!
We love, love Amsale wedding dresses, for their beautifully modern silhouettes and clean lines. Now you can get that same beautiful aesthetic in a little white dress from Amsale. For more information on any of these dresses, please visit Amsale to purchase, or to find a retailer near you.
Little White Dresses for Weddings by Amsale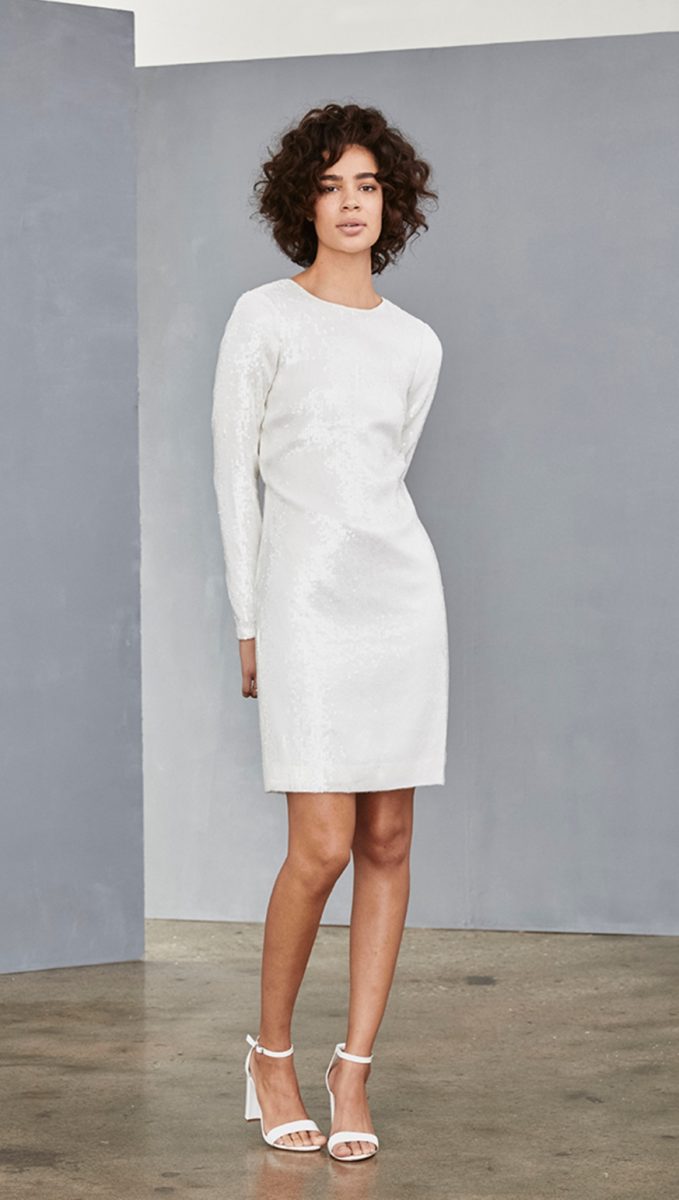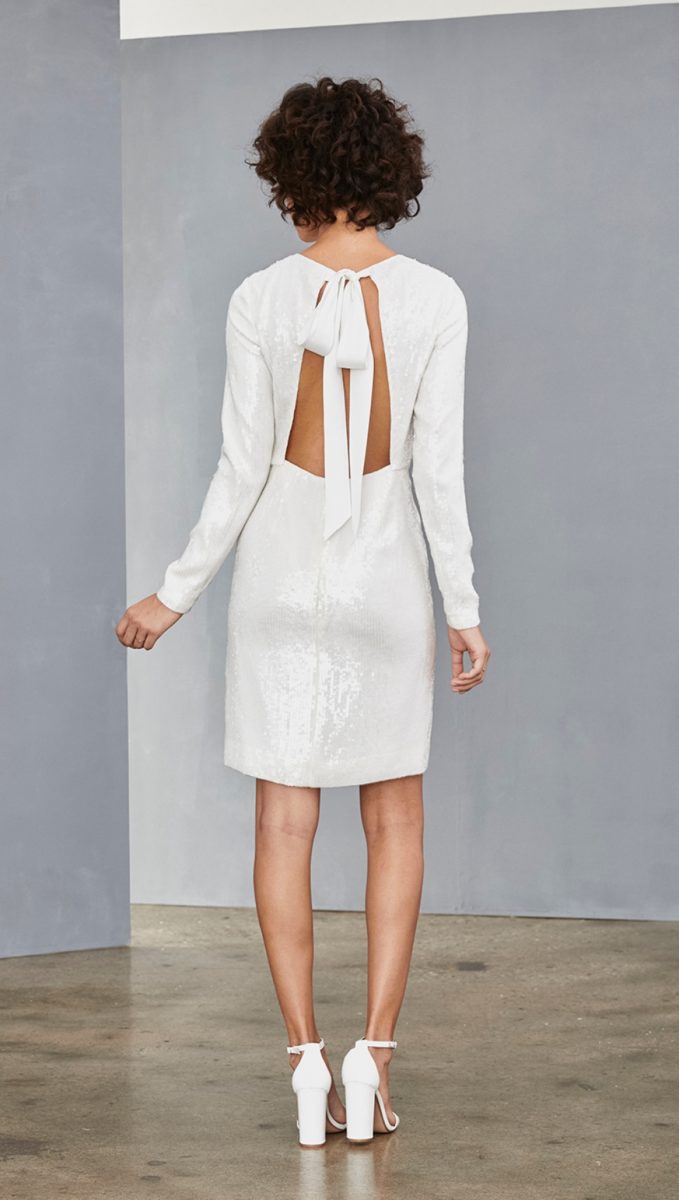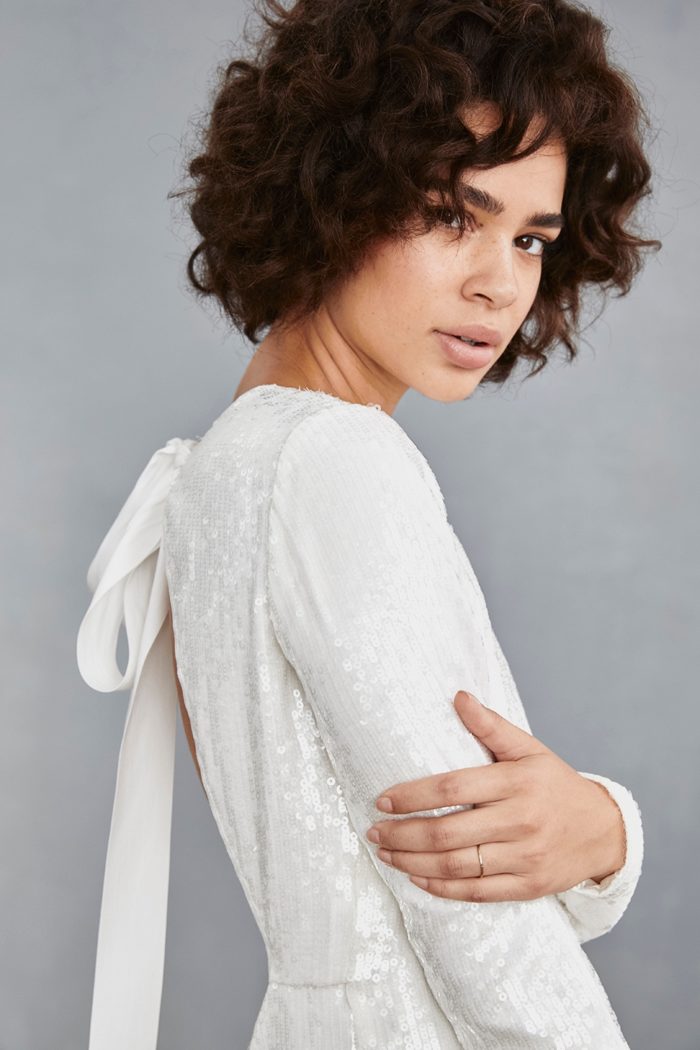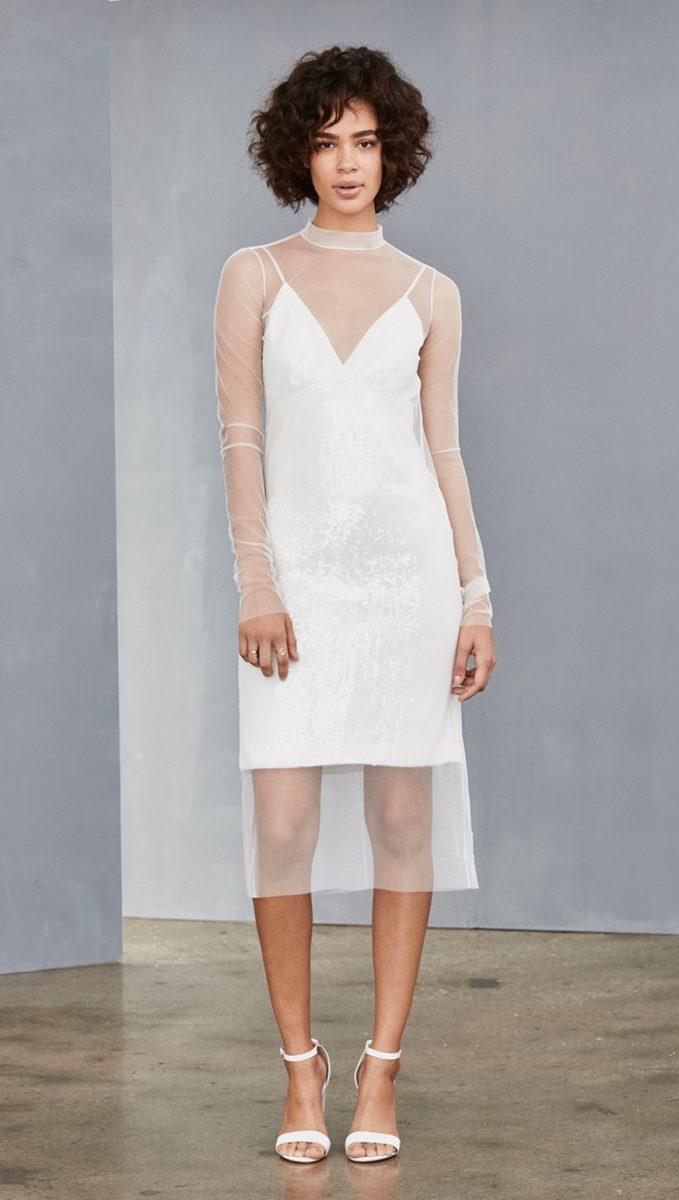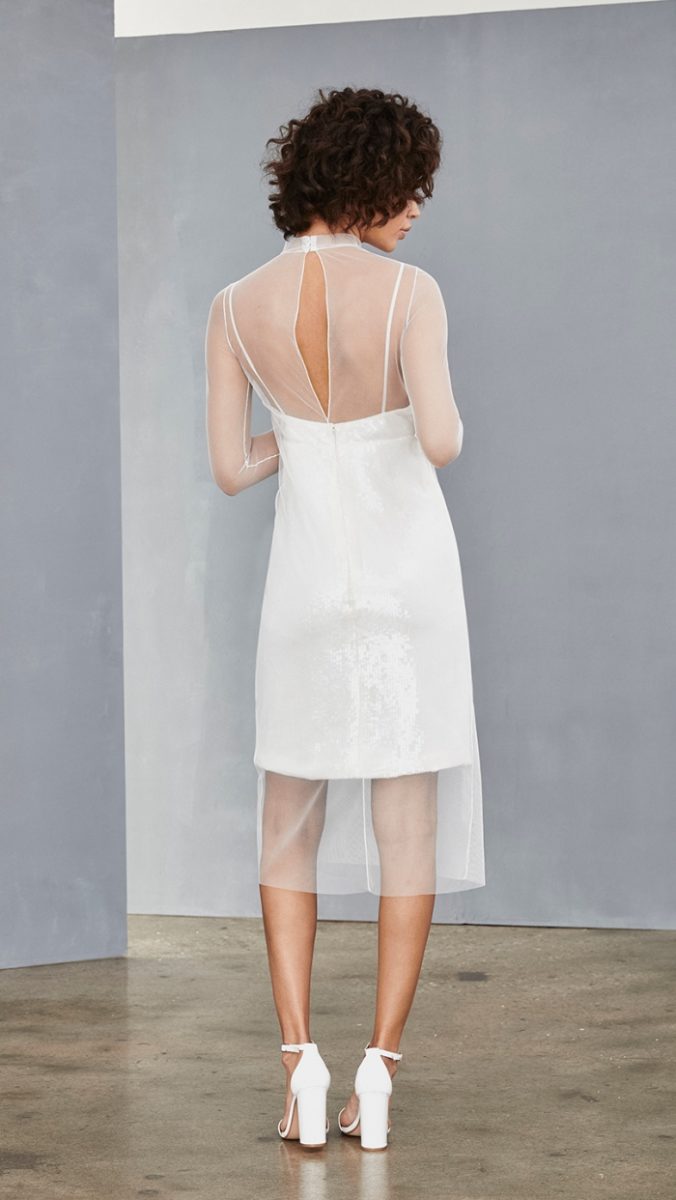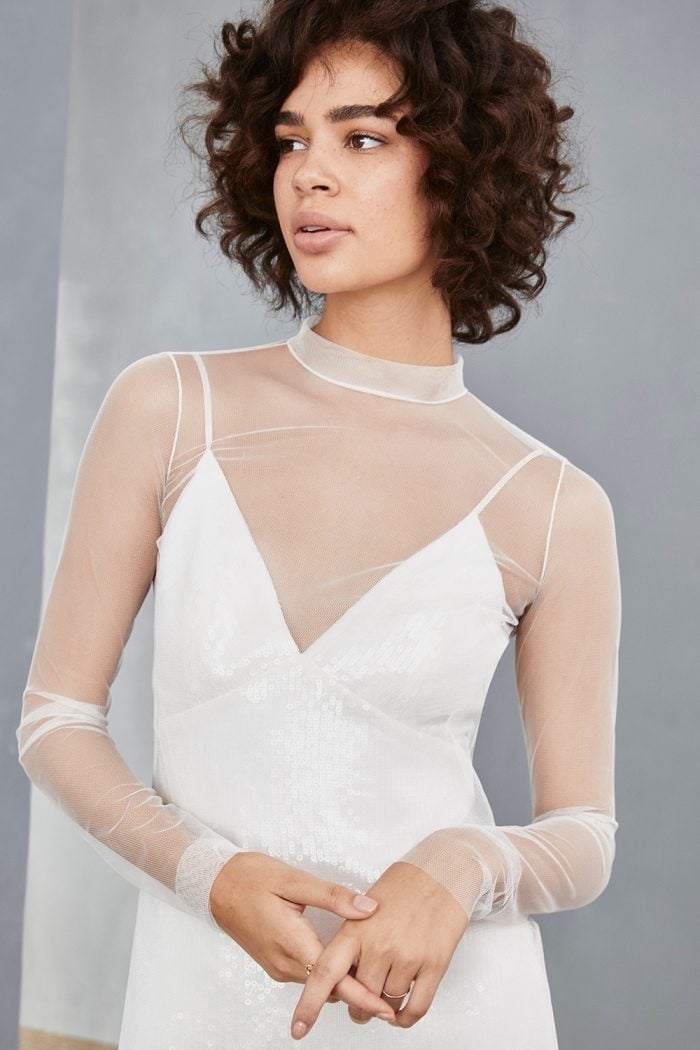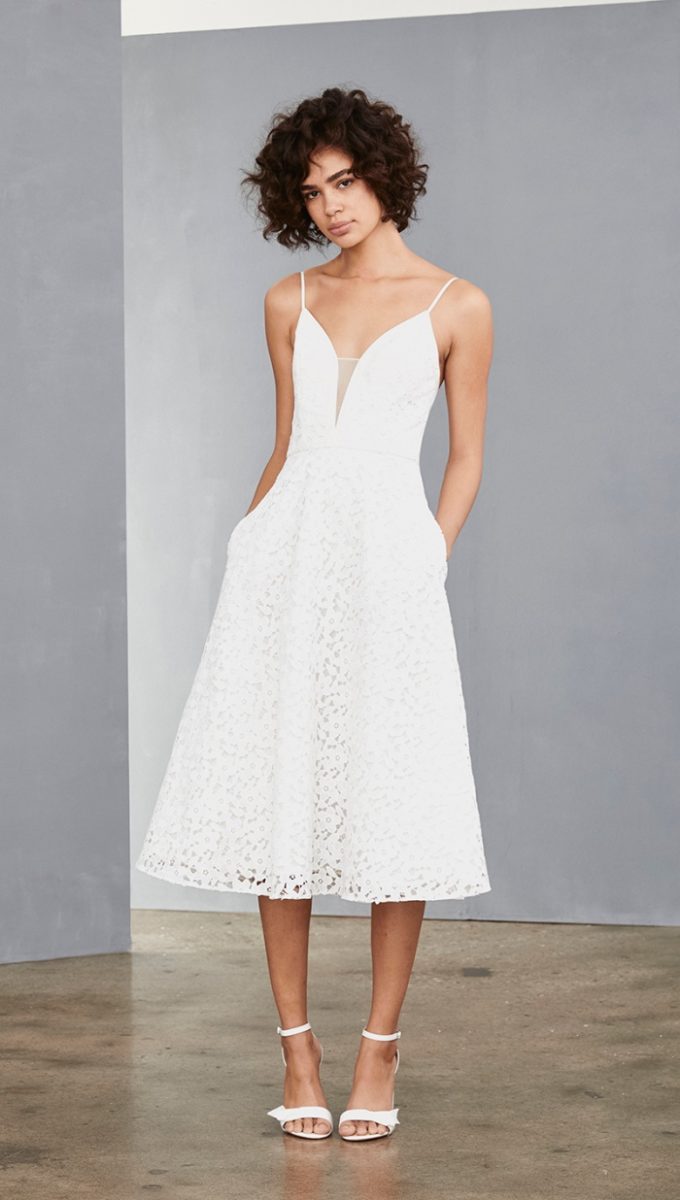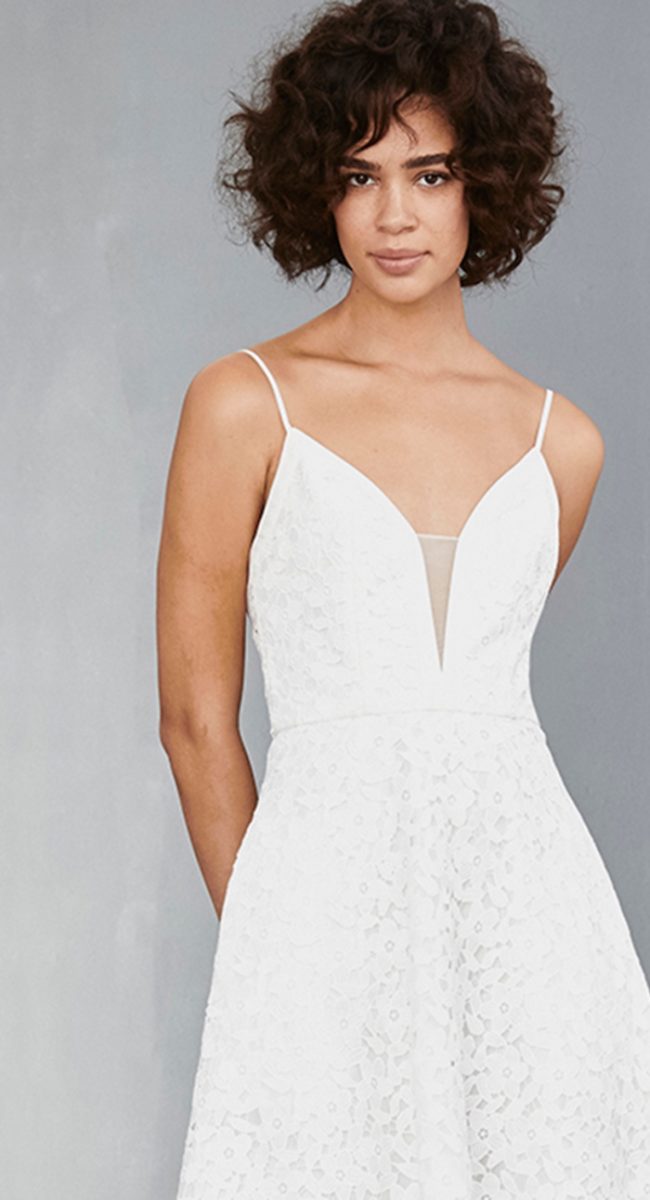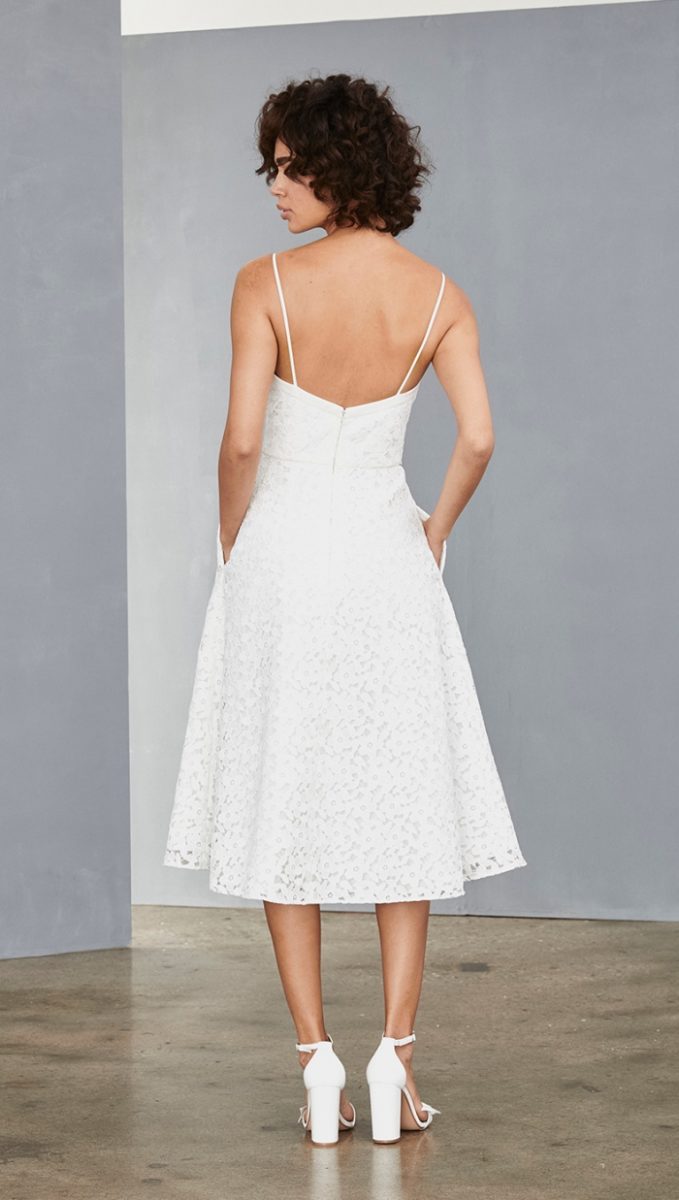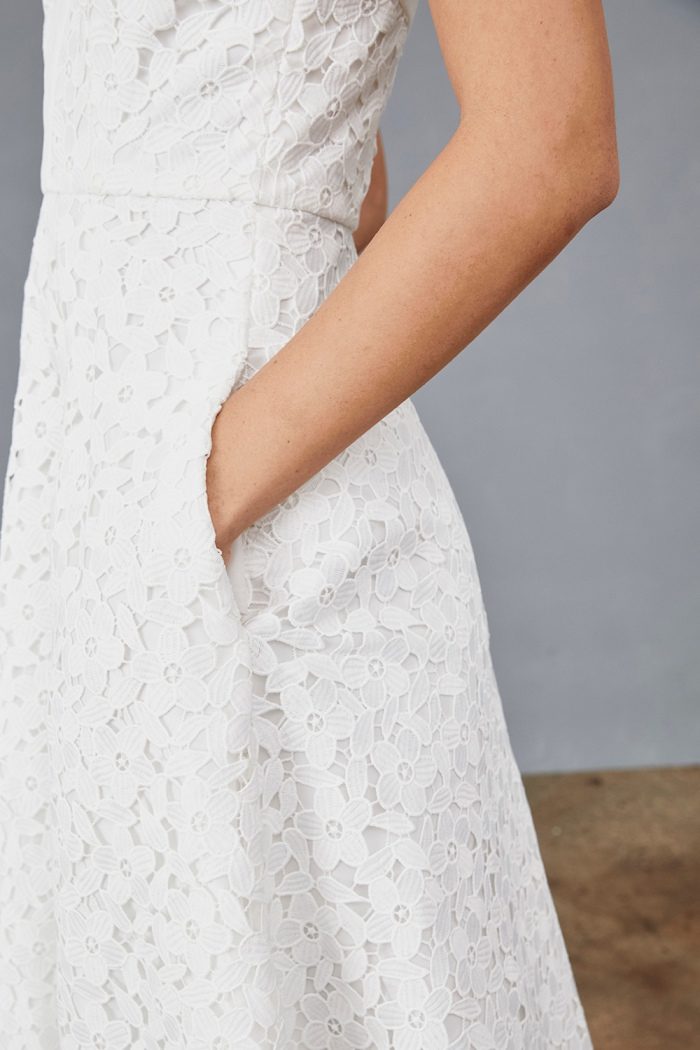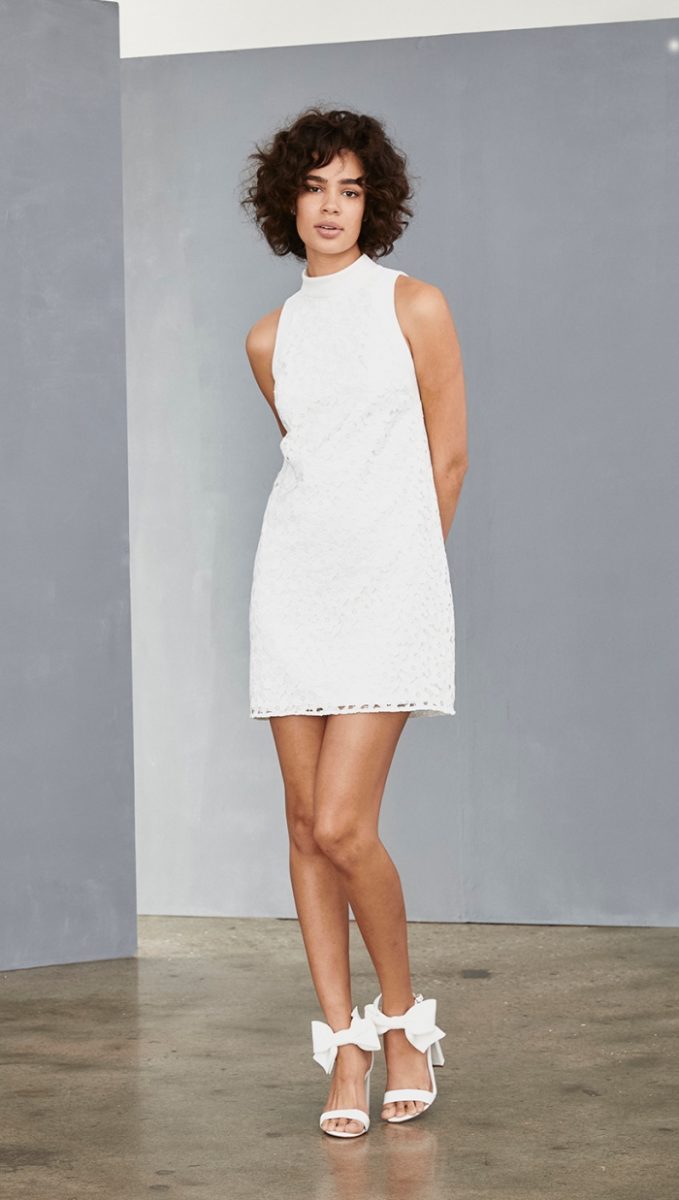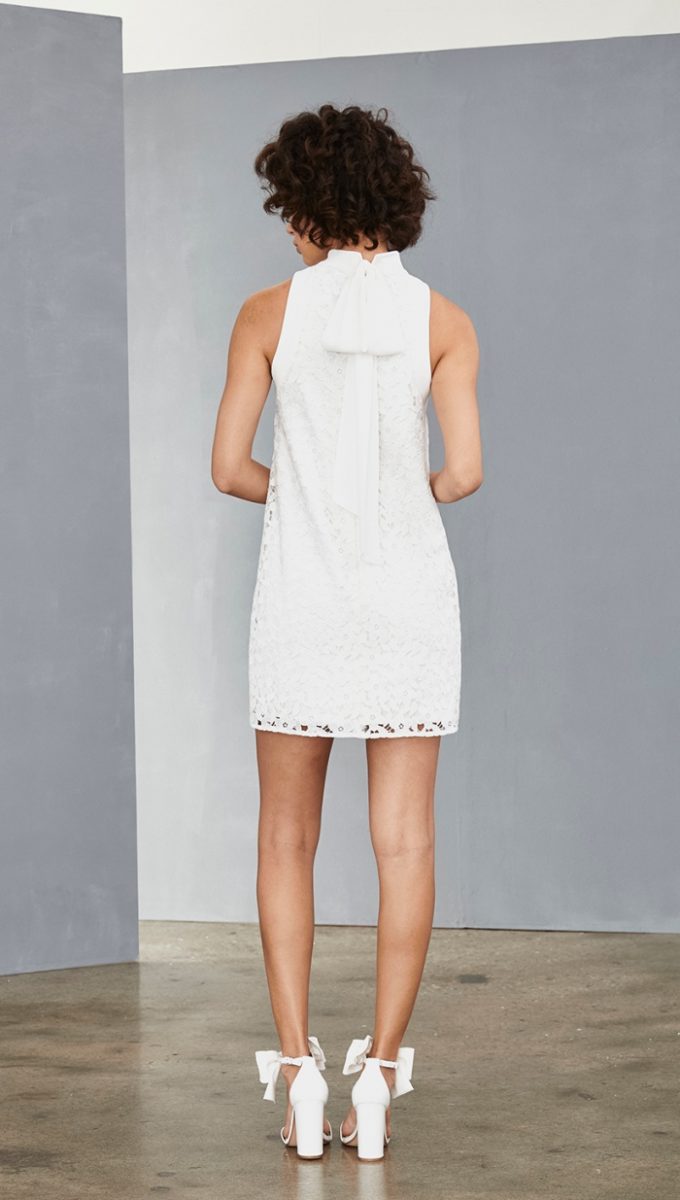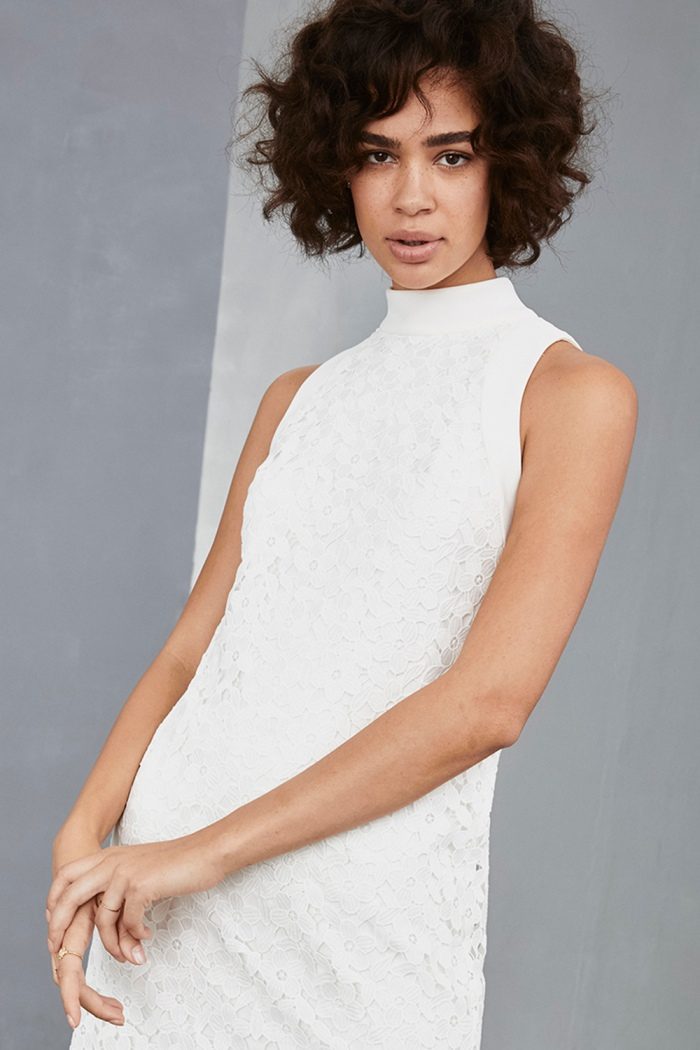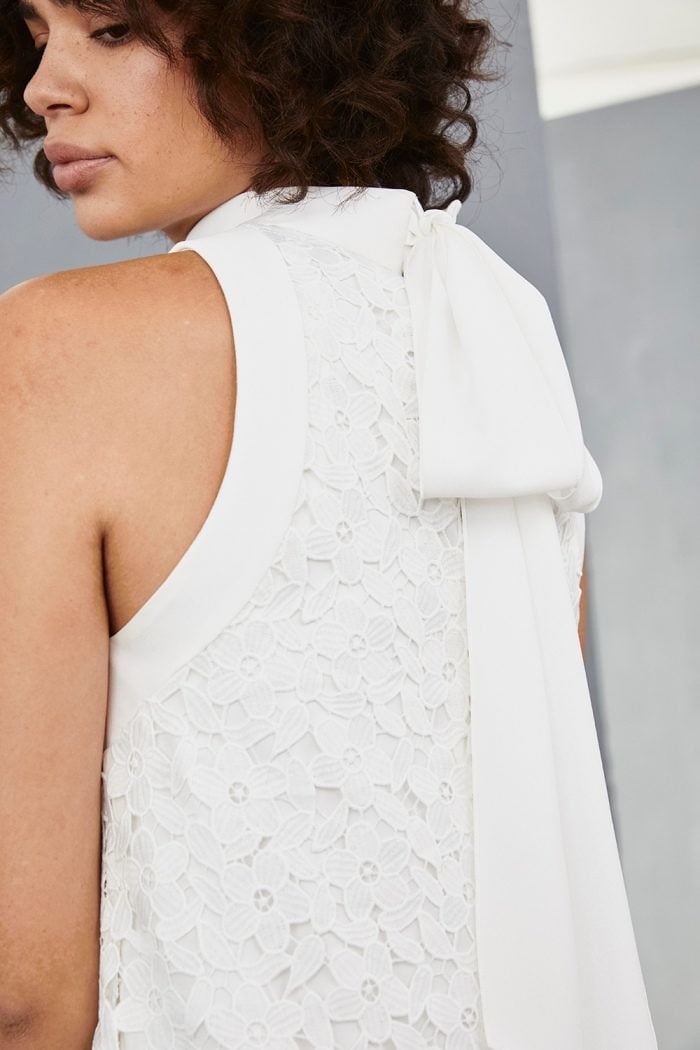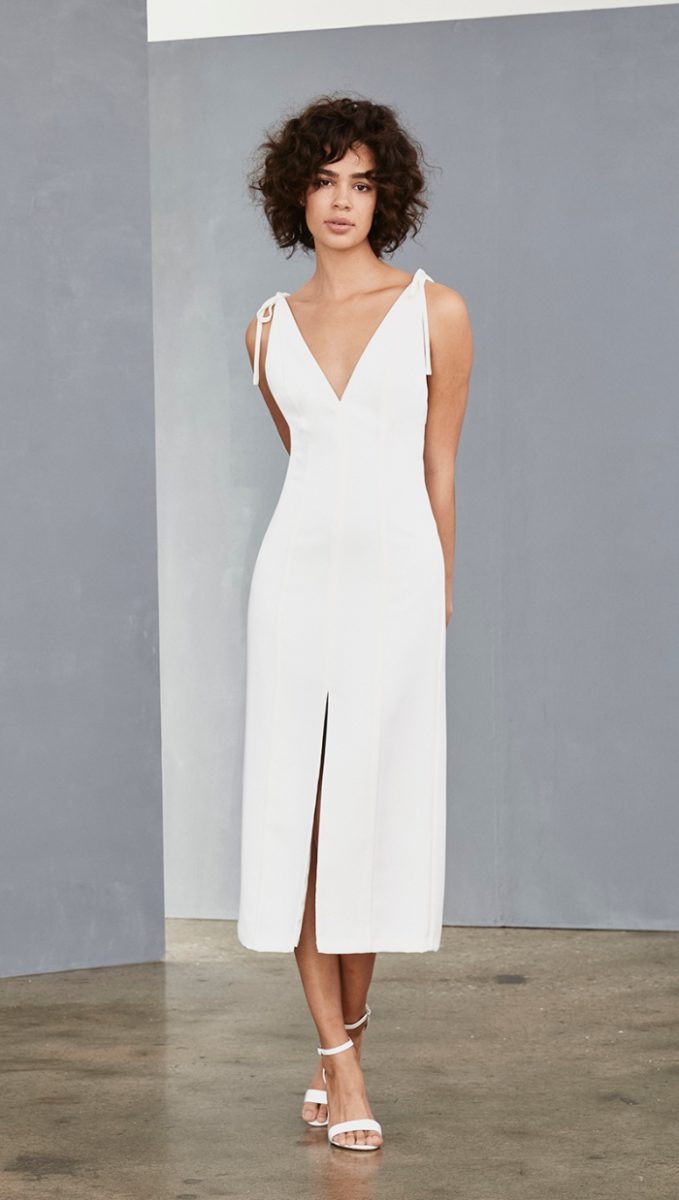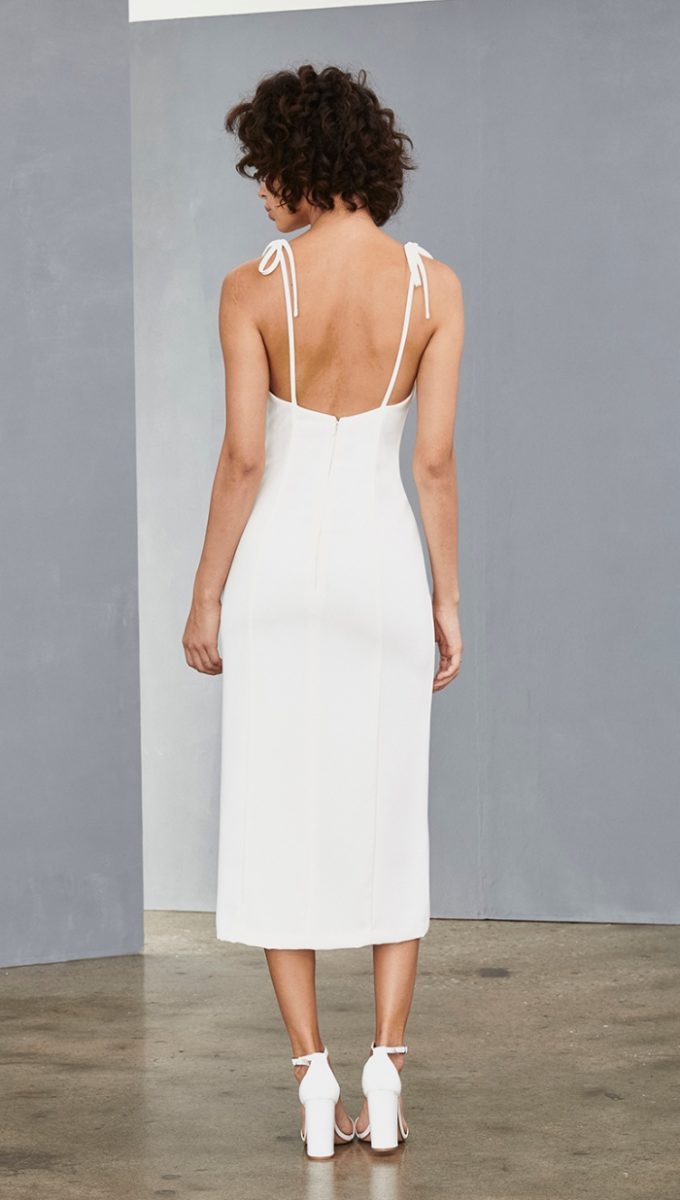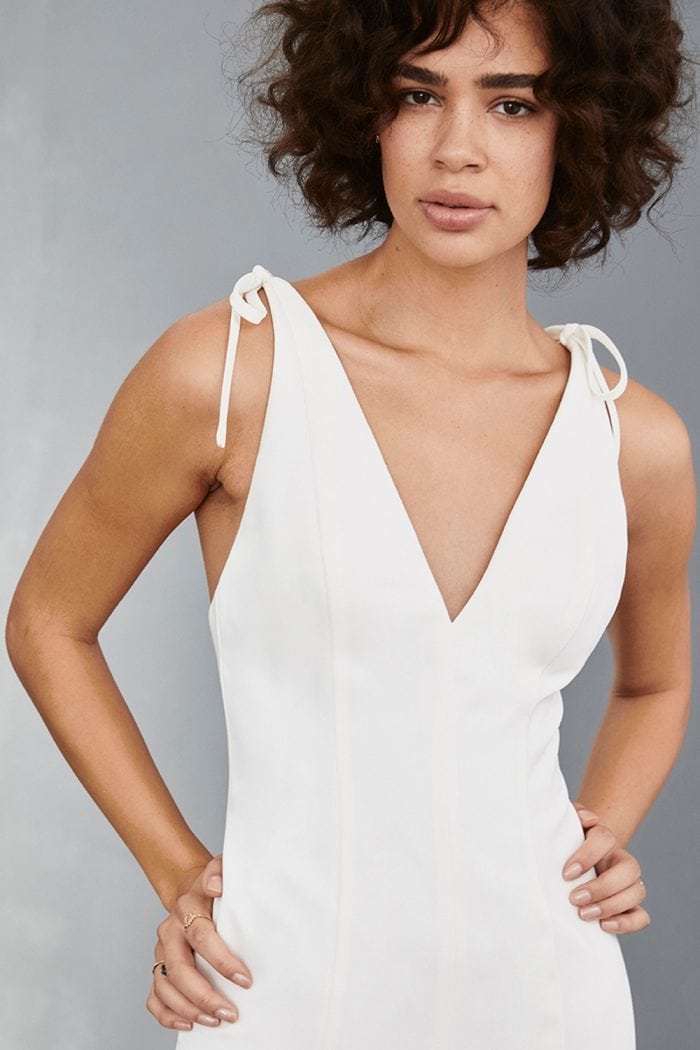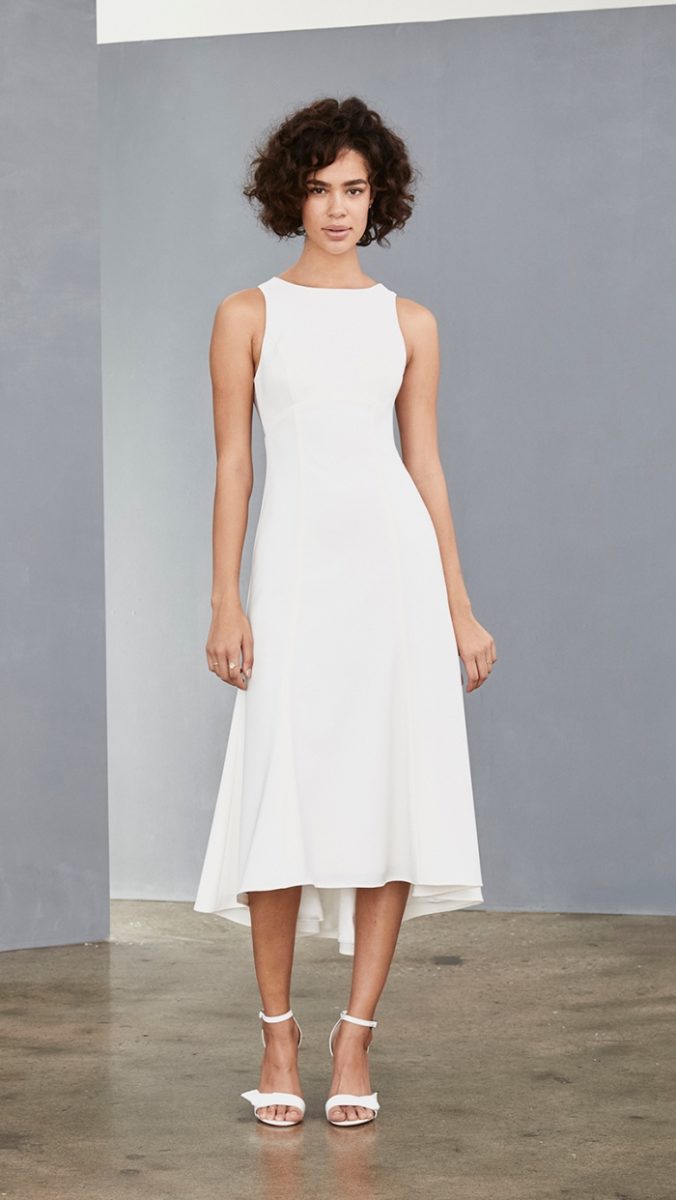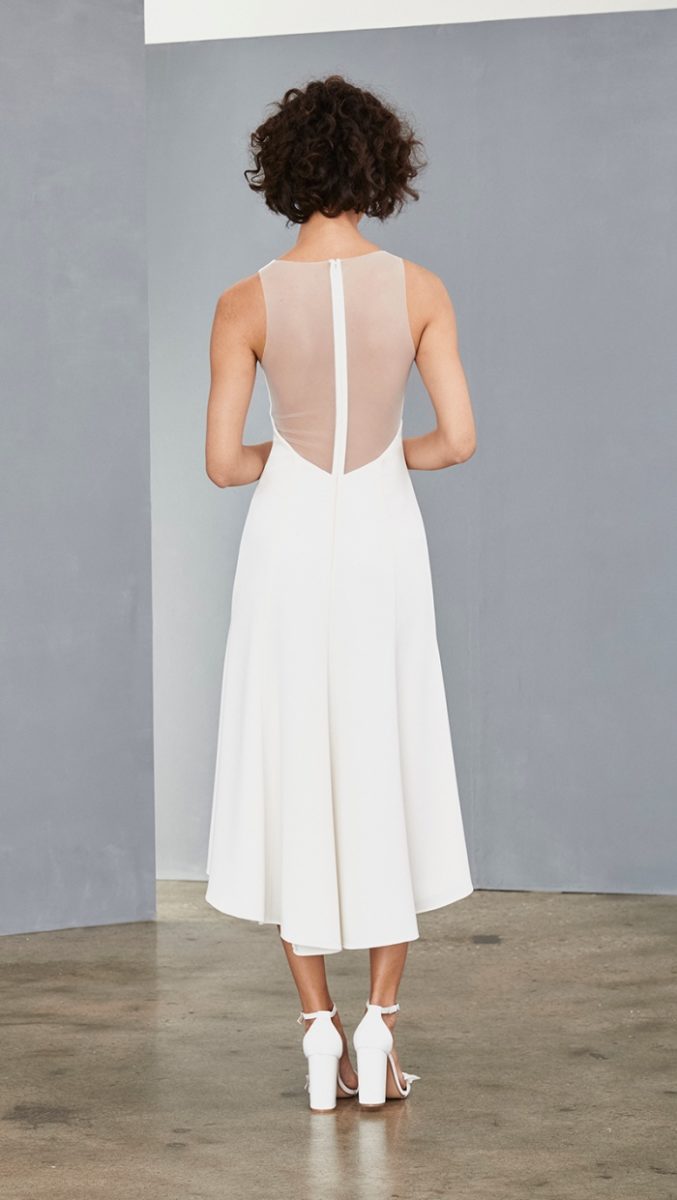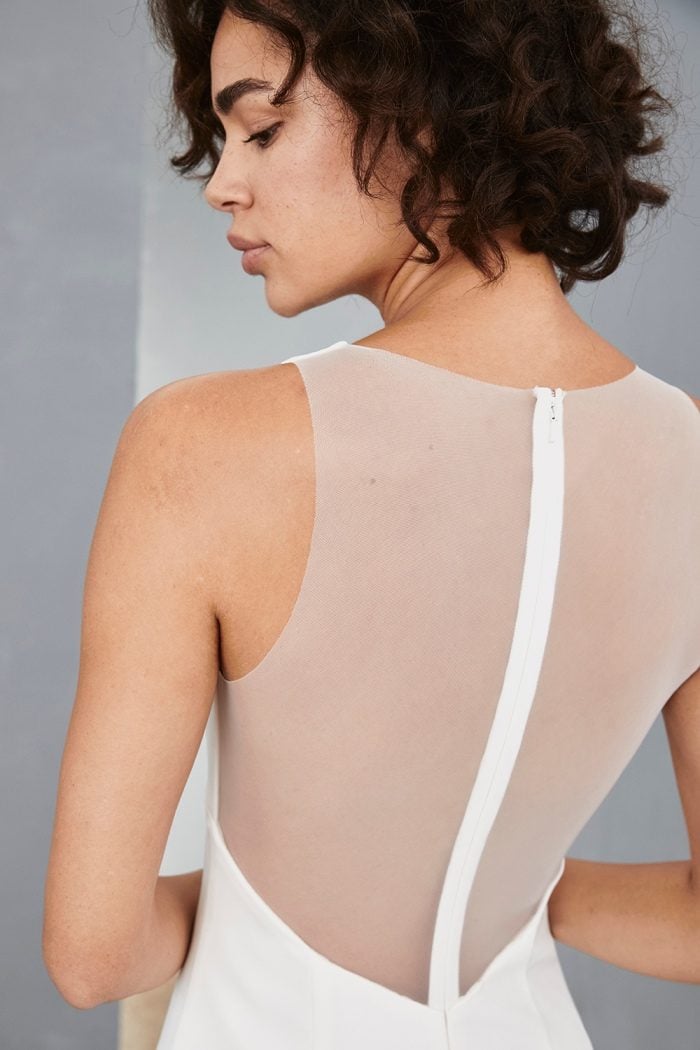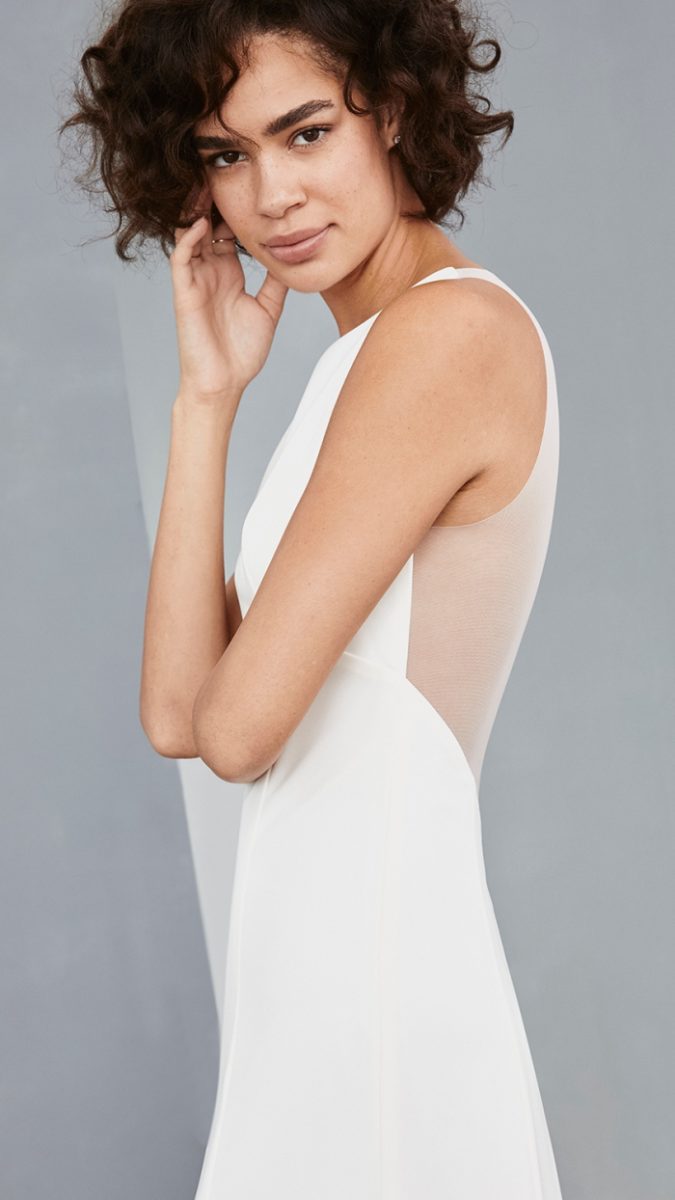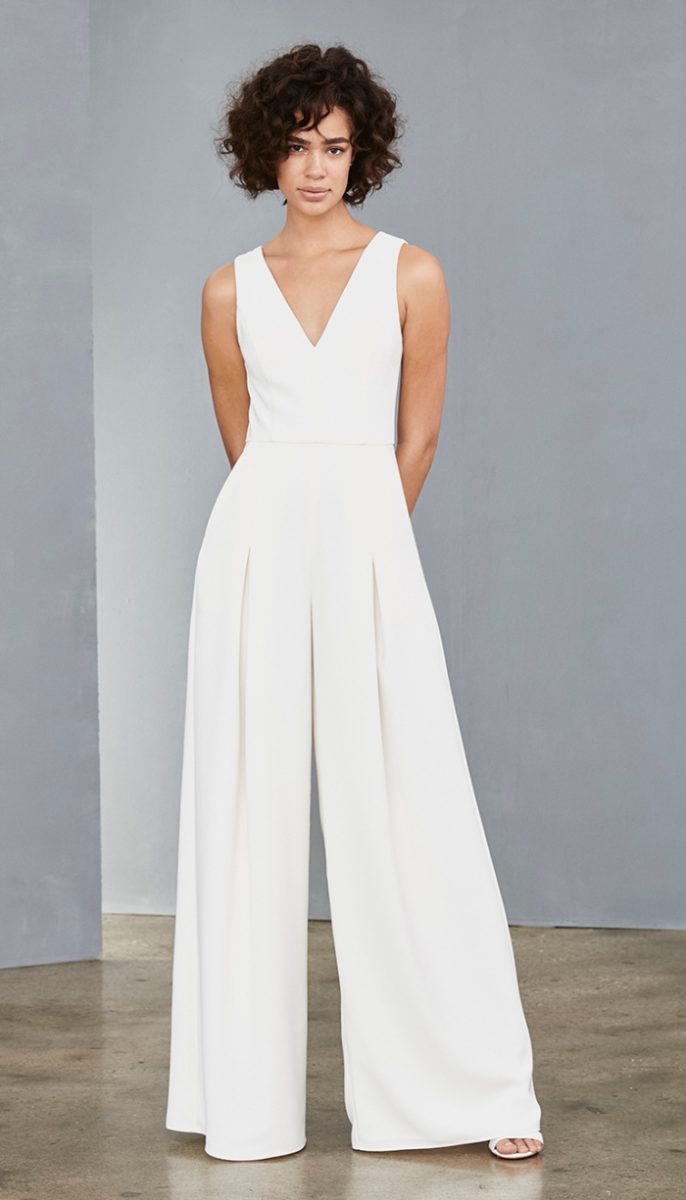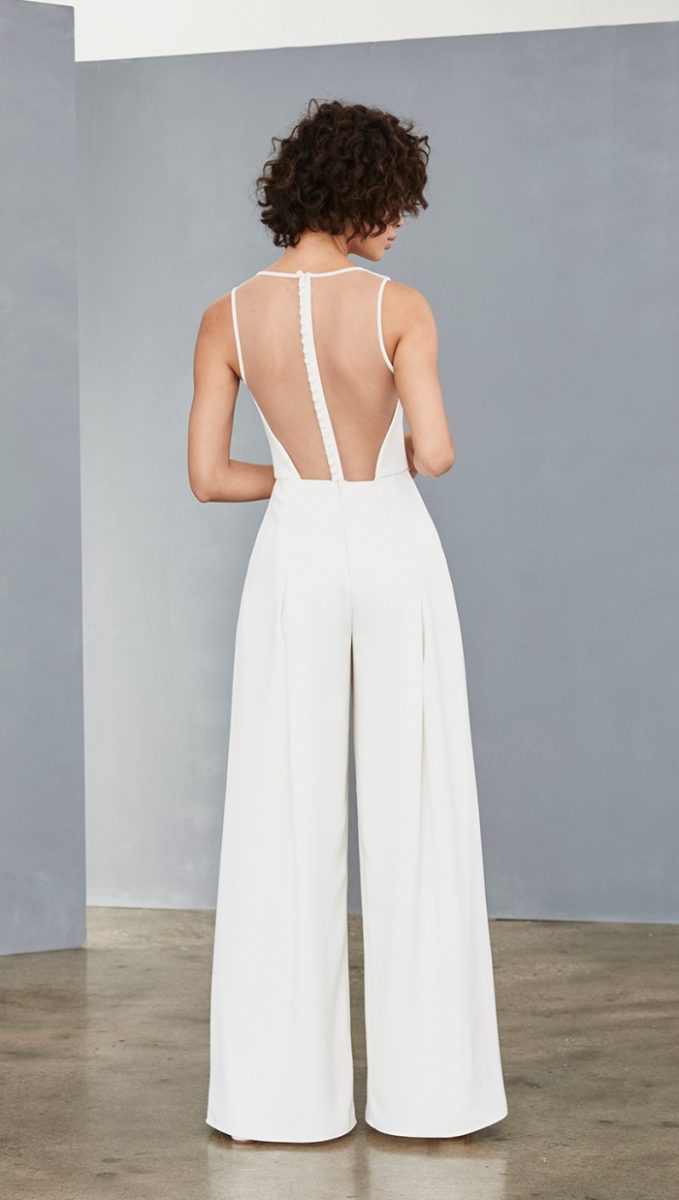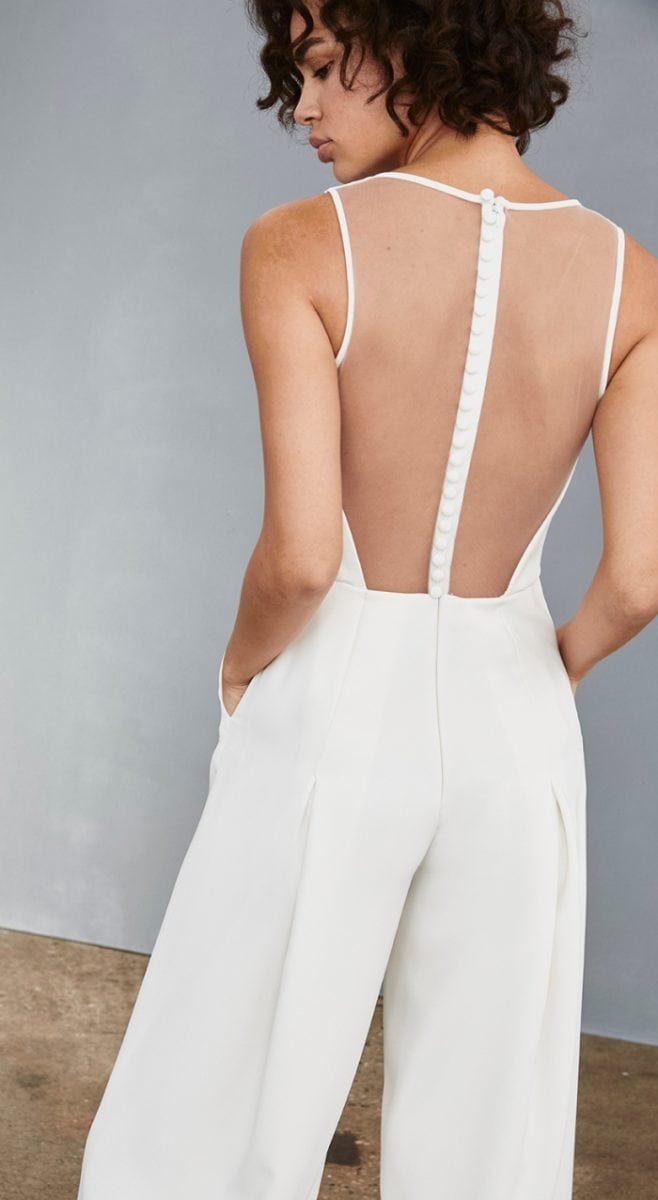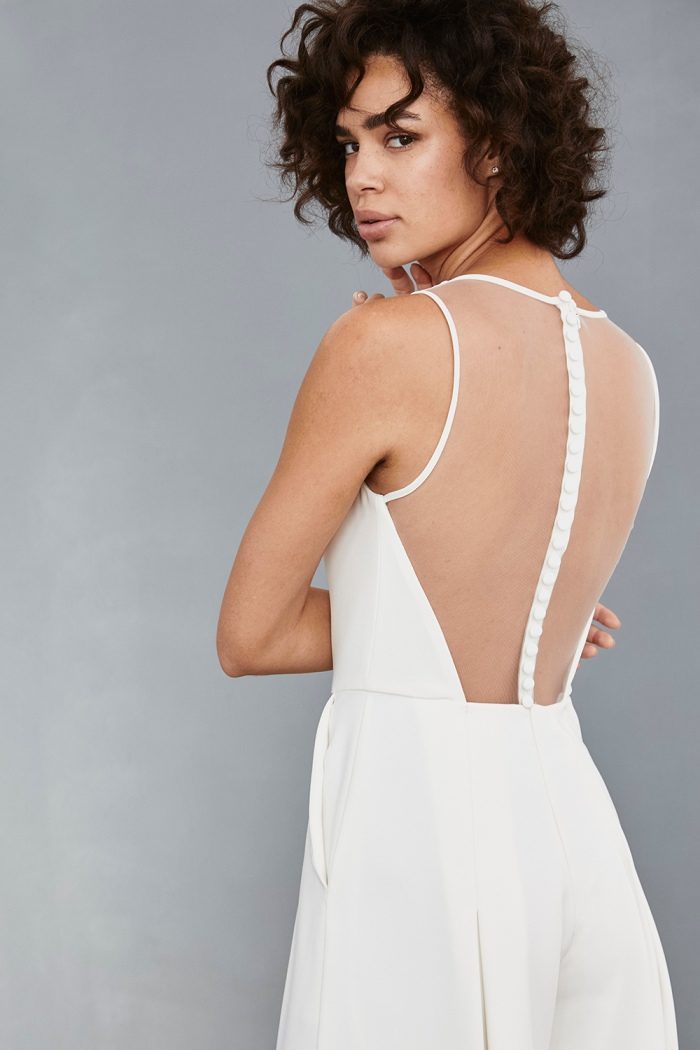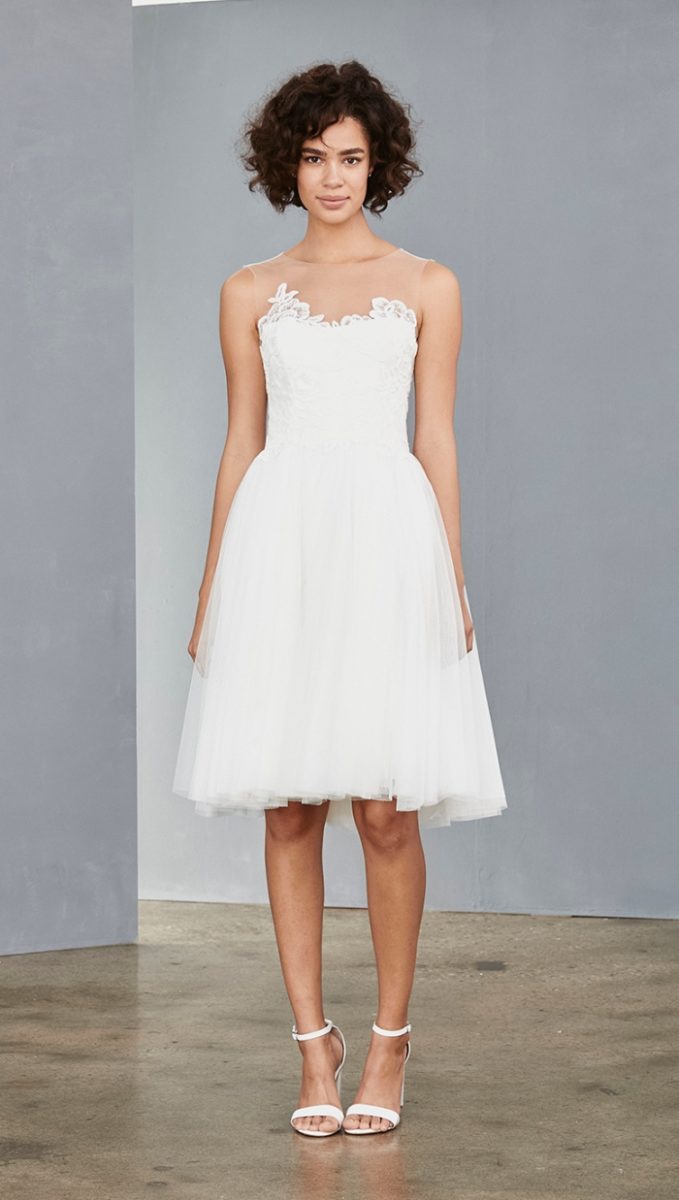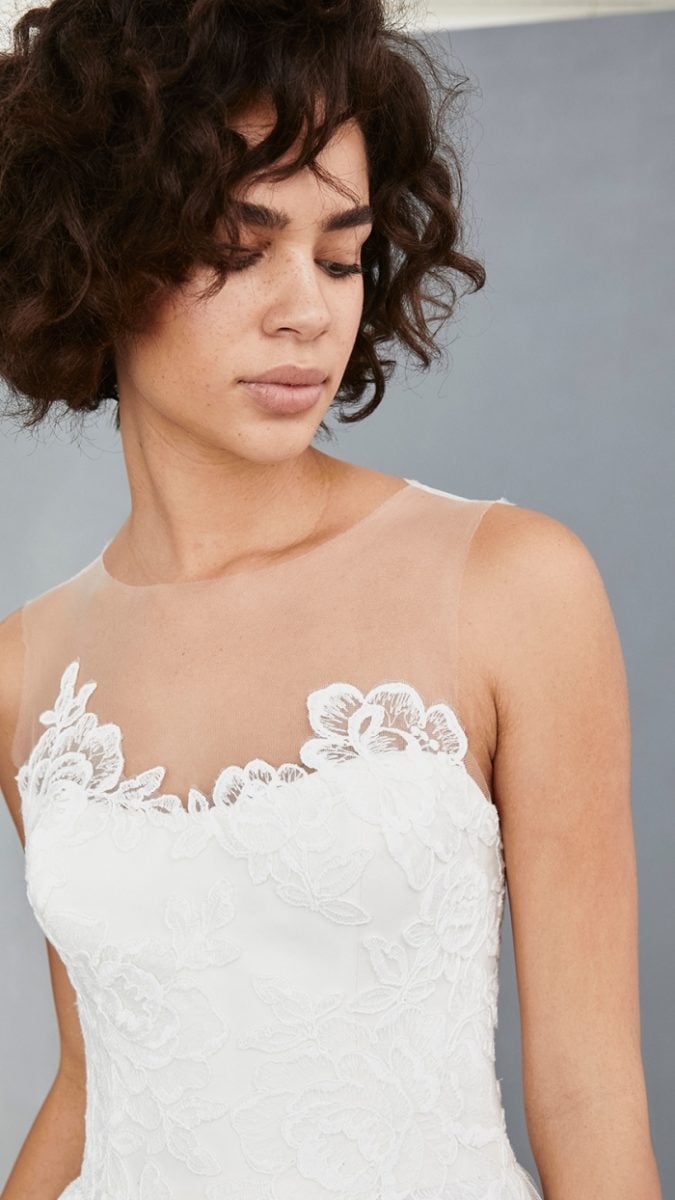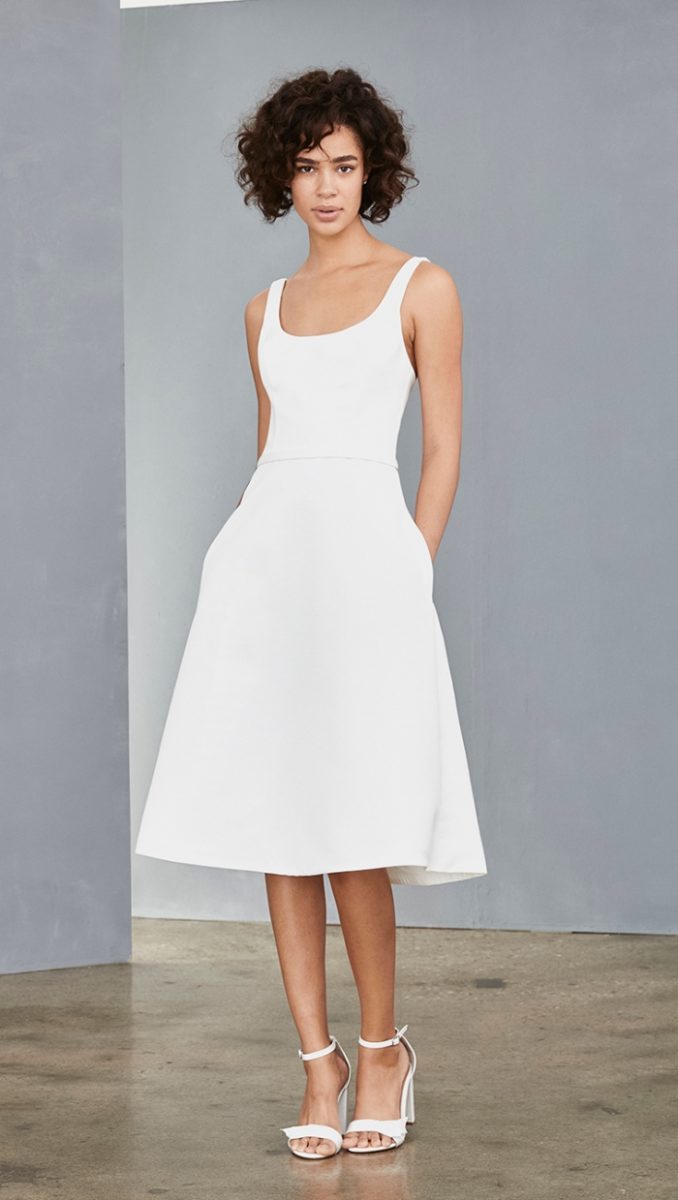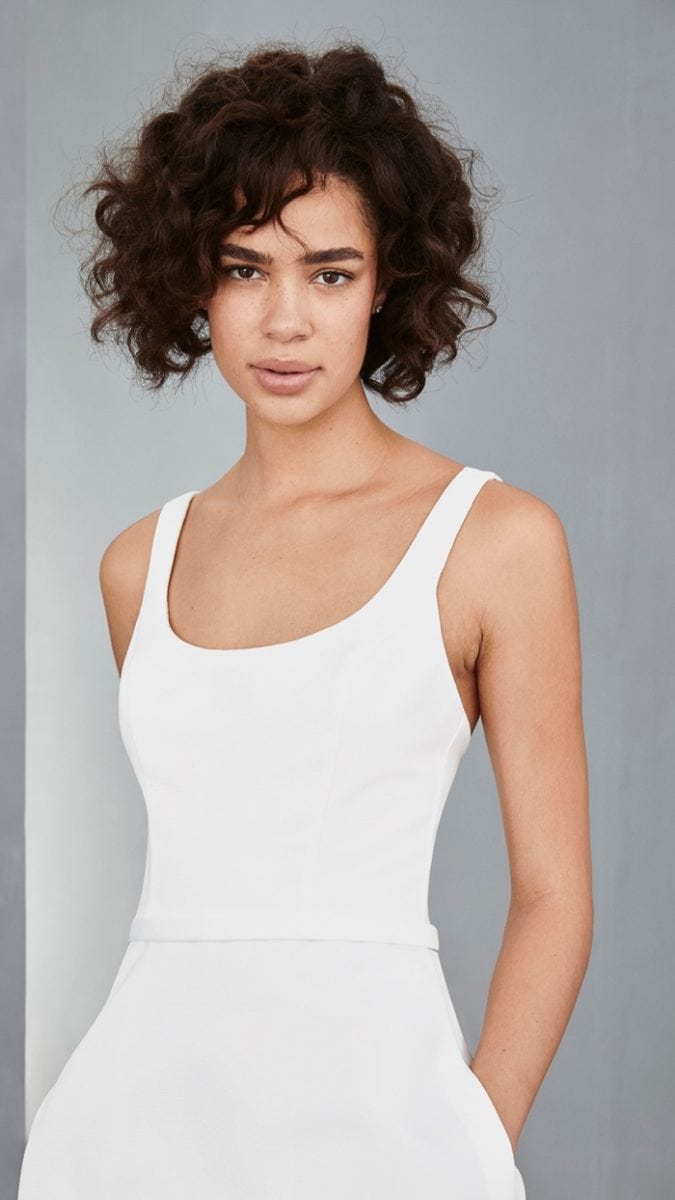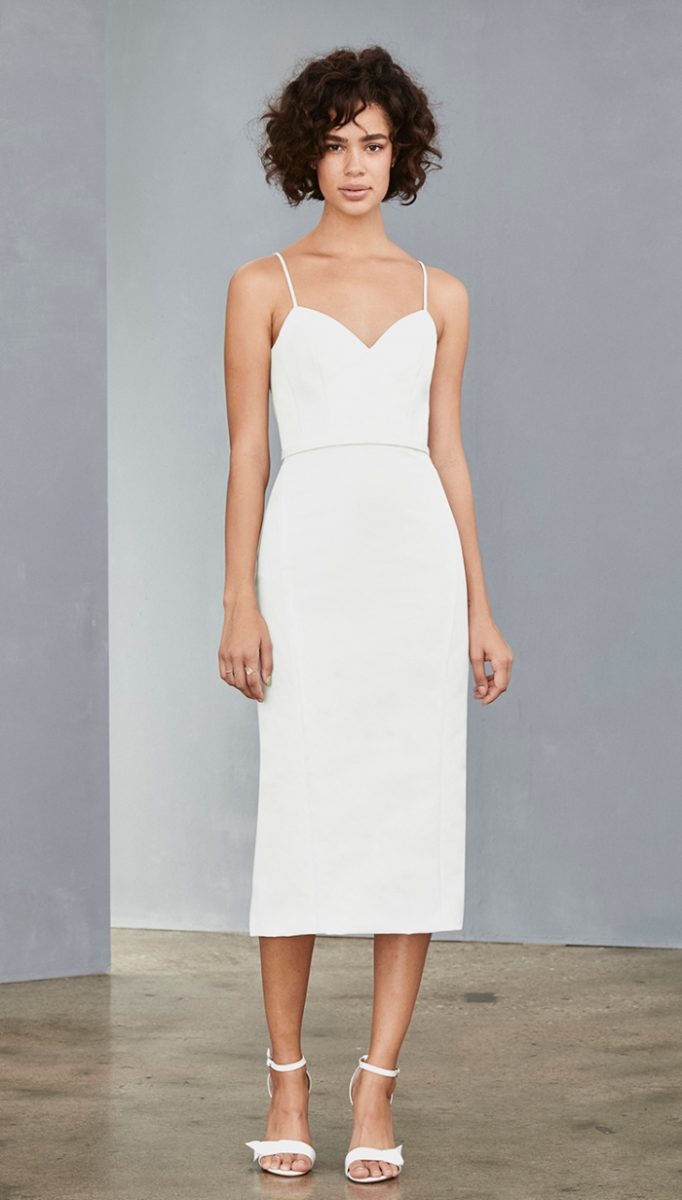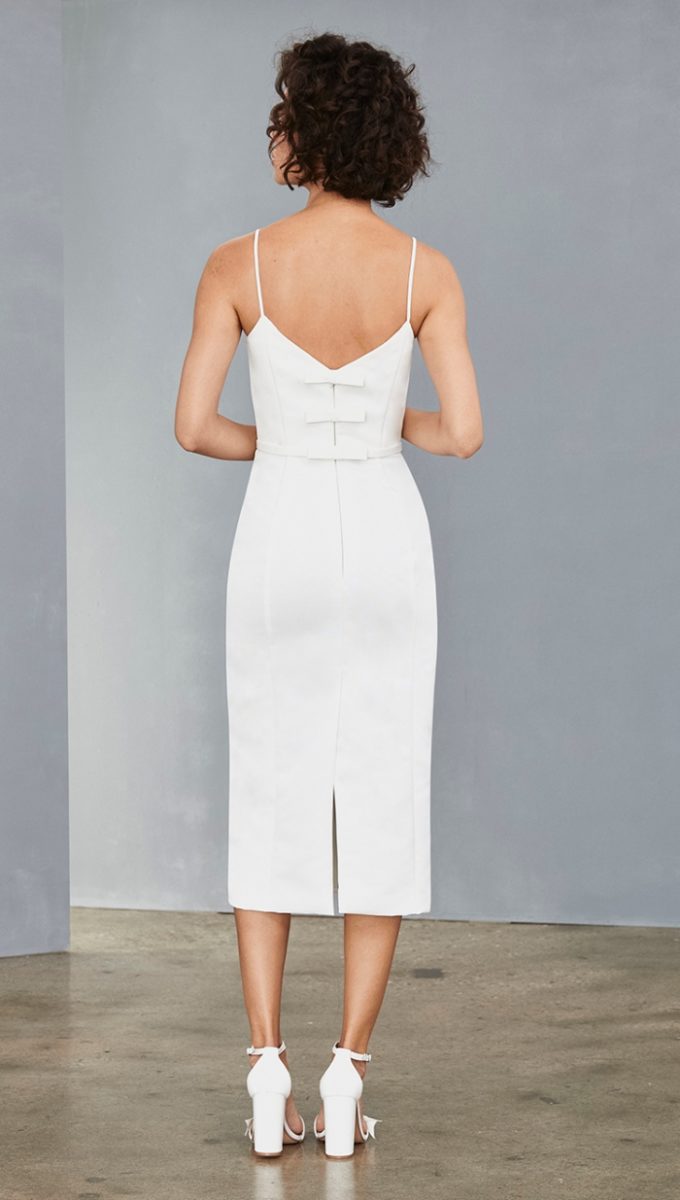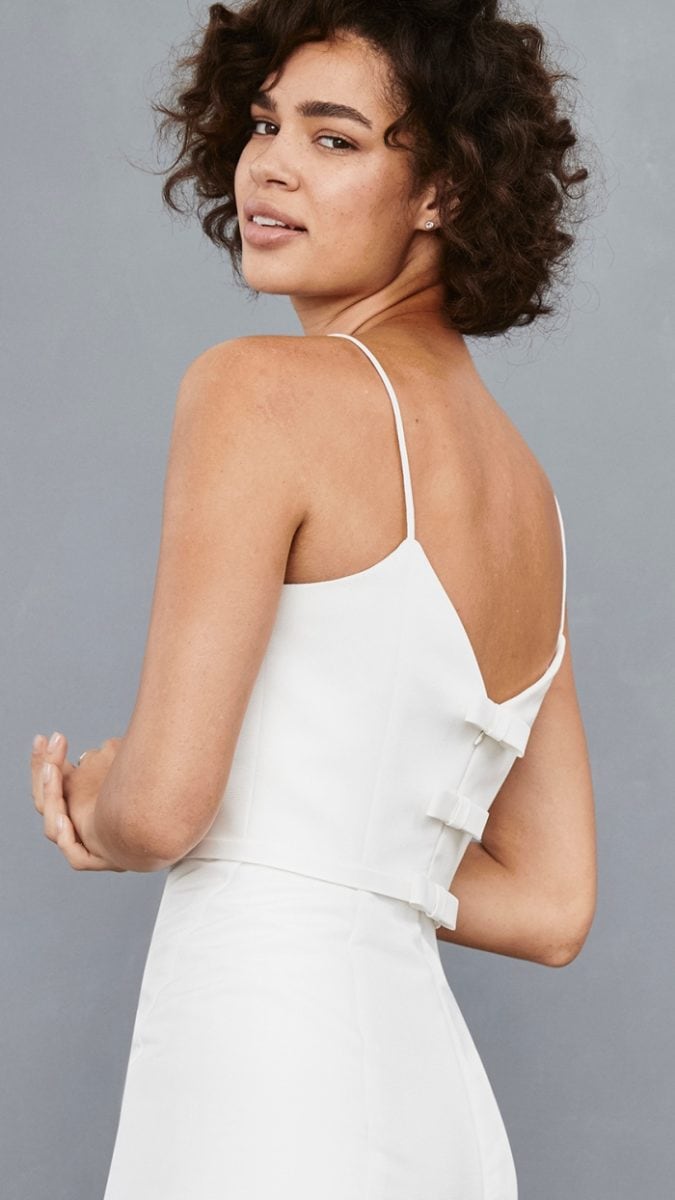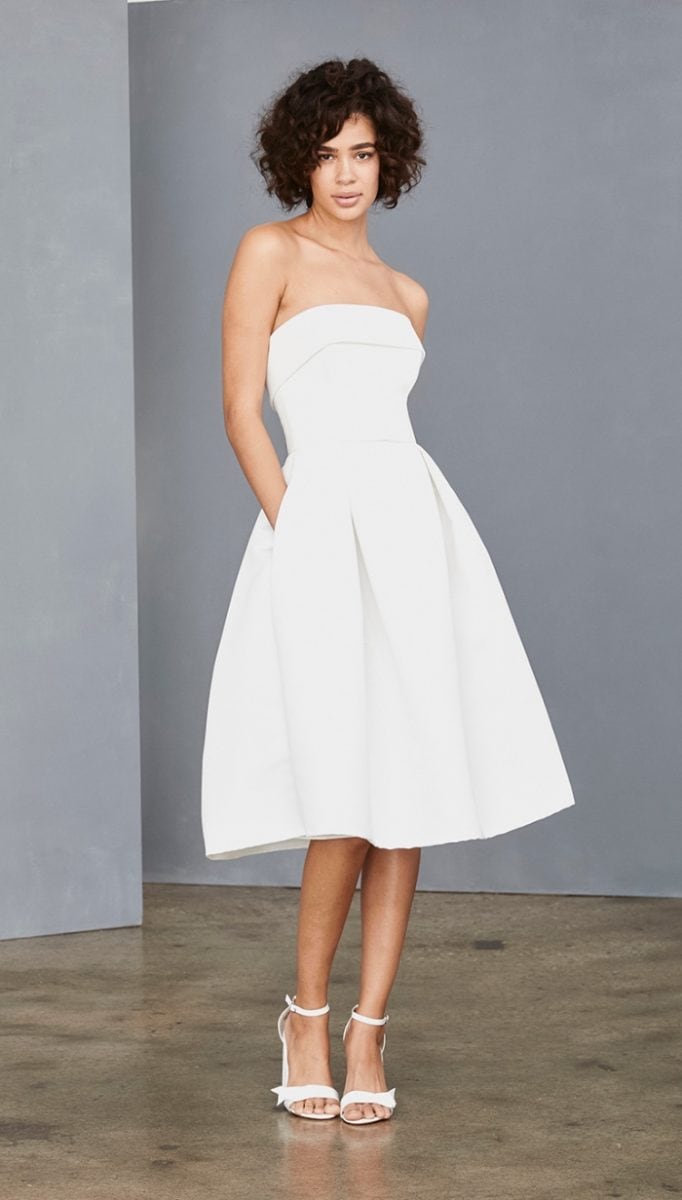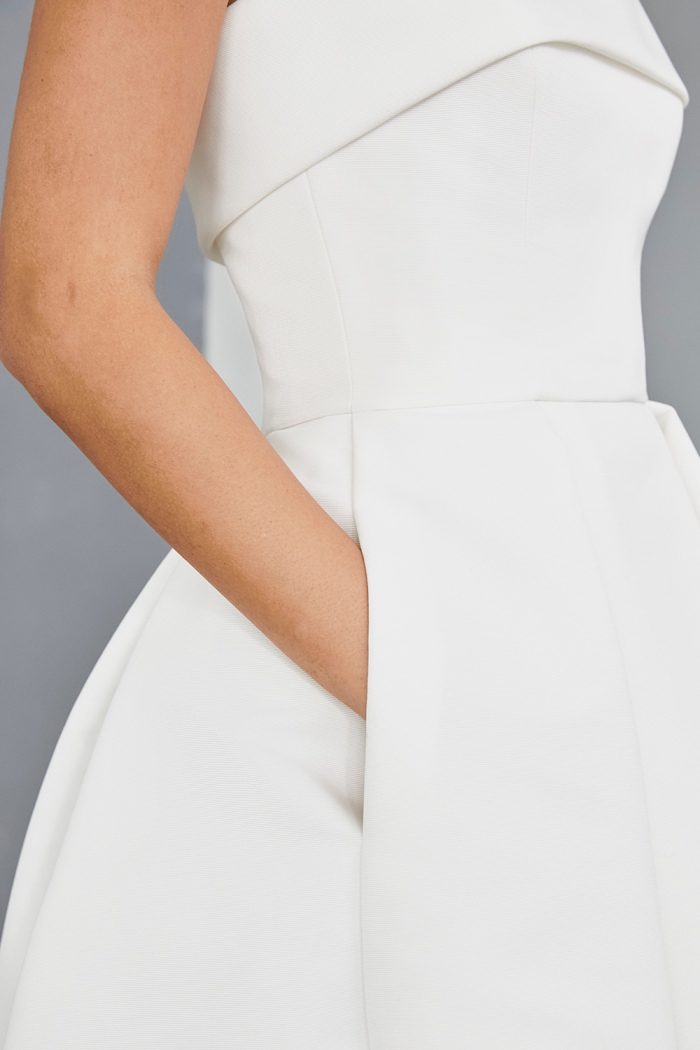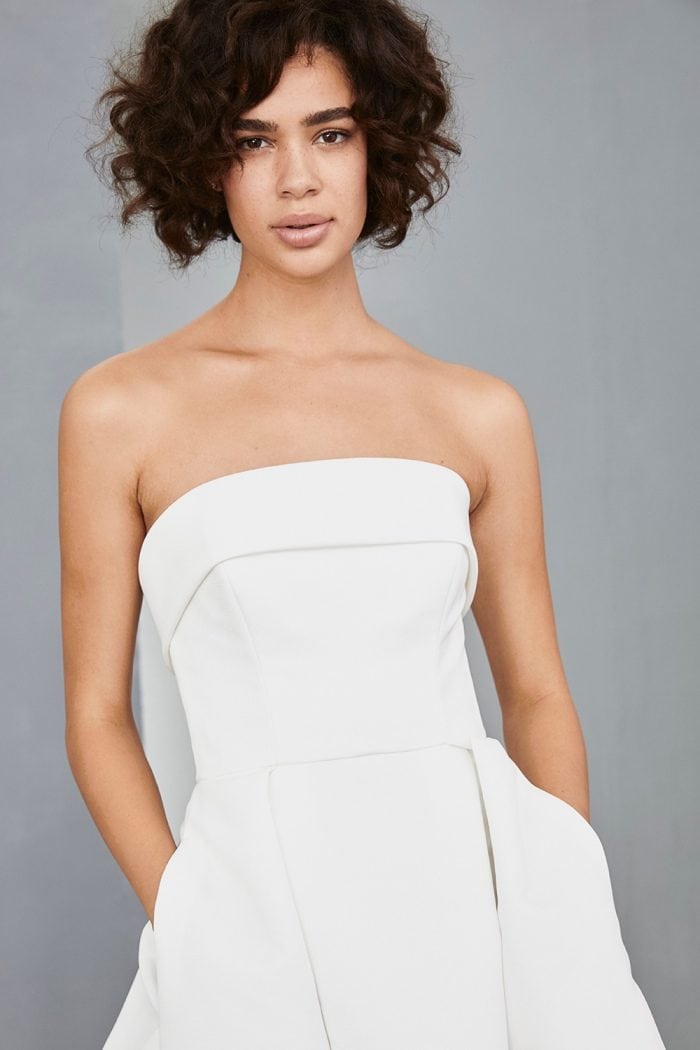 Where to Shop for Amsale Little White Dresses
To purchase any of these dresses, please visitThe Little White Dress Collection at Amsale to purchase or to find a retailer near you.
Selected little white dresses from Amsale are also available at Nordstrom (affiliate link).
Also have a look at the Amsale Wedding Dresses for Spring 2019 we featured recently and the Nouvelle Amsale Wedding Dresses for Spring 2019.
The shopping images below use affiliate links, which means this site may earn a commission if you make a purchase from our links.
Shop the Look