Find a Wedding Dress
Looking for a Wedding Dress? Start Here!
Hi, Brides-to-be! I try to make my blog posts easy to find by the menu navigation system over -------> (there) but if you're a first time visitor to Dress For The Wedding, you may not be aware of the three ways you can find the perfect wedding dress. So here's a little guide: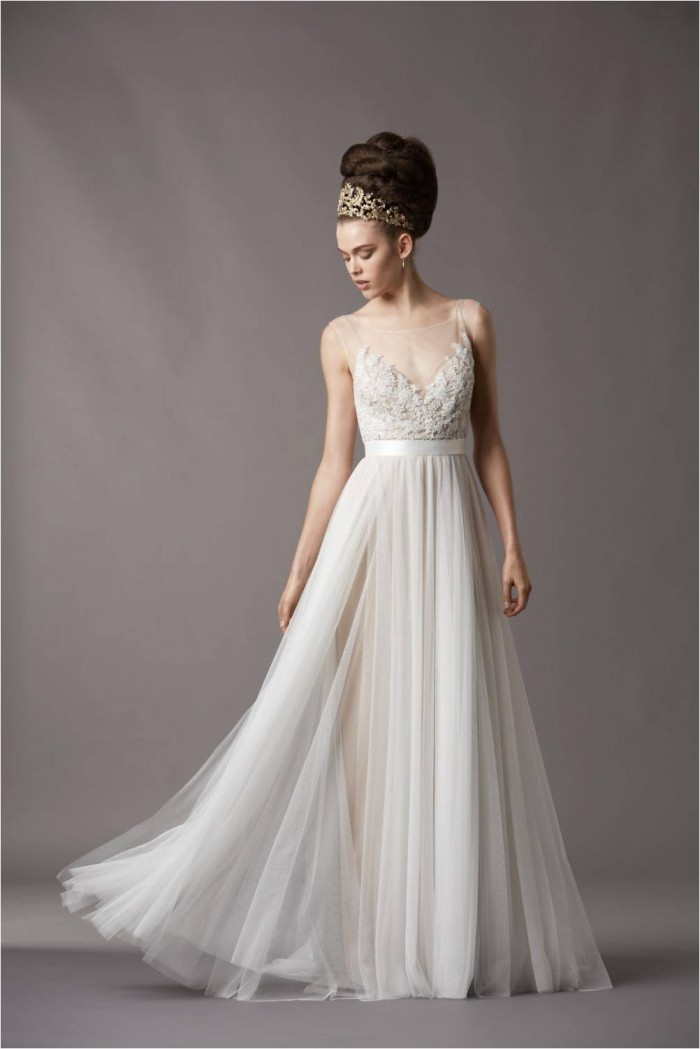 Jacinda by Watters
1. Collages and Designer Features
All styled collages I create as well as bridal collection previews or designer features are categorized under Wedding Dresses, Bridal Gowns, and the Bride Category . Truth be told, there is no real difference between the Bridal Gown and Wedding Dress category, I just never know what people prefer to call it. The "bride" category also includes accessories, bridal shower, and reception dresses, so that's your best bet for finding all the dresses and wedding details you need! Visit Wedding Dresses, Bridal Gowns, or posts just for Brides.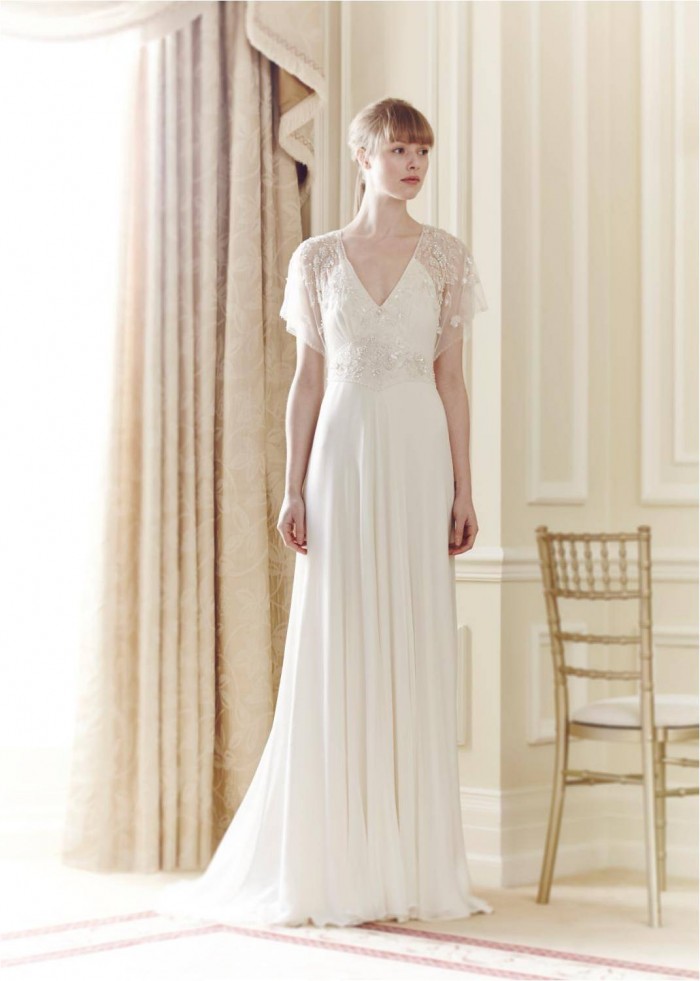 Tilly By Jenny Packham
2. The Collection
The Collection is where I've linked you to the sites of some of my favorite bridal designers. This way, you can see all of their collections and newest options, not just the dresses I've featured. I hope to be adding more designers, soon, too! Find Top Bridal Designers in The Collection.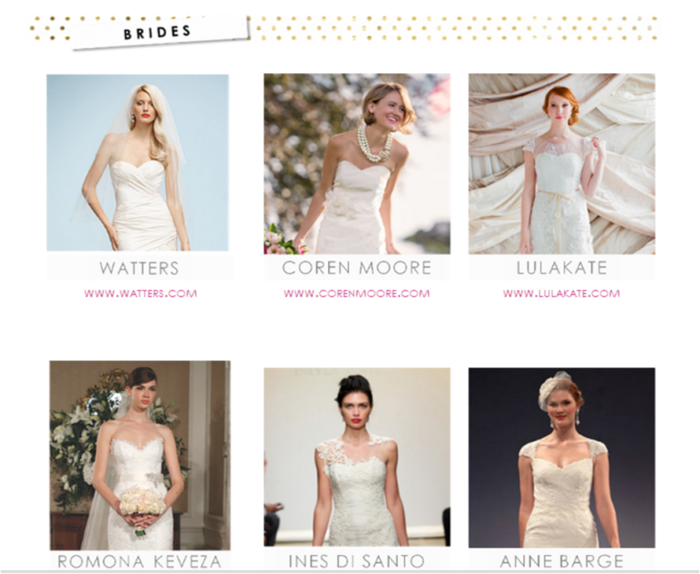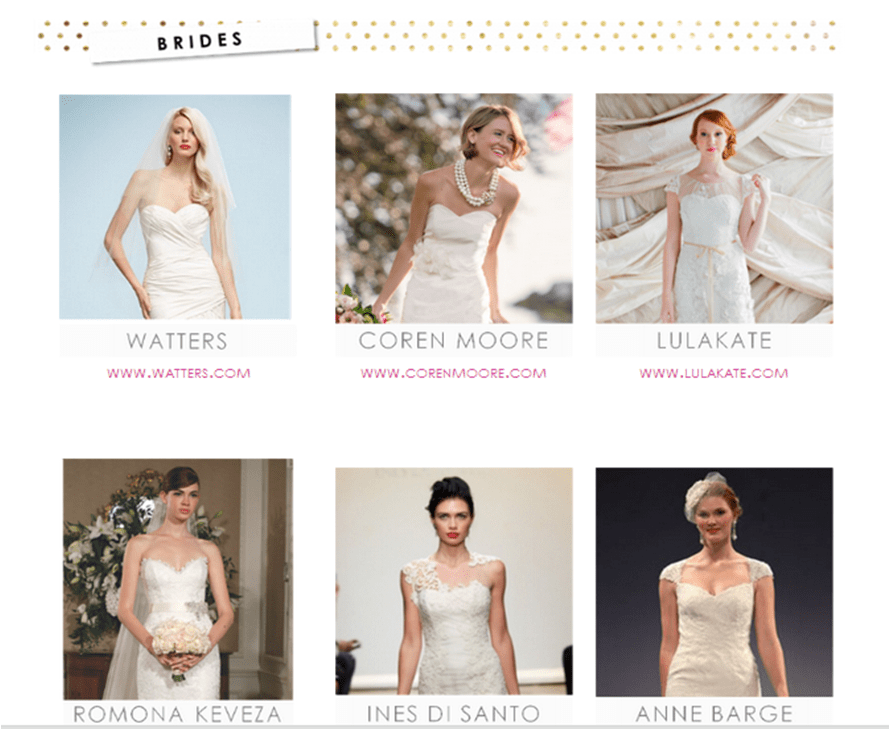 3. Bridal Picks
Since this is a shoppable blog, I have also picked some of the ready-to-wear bridal styles that you can purchase directly (and often exclusively) from retailers like Ann Taylor, J.Crew, Shopbop, and Nordstrom. Sometimes buying a wedding gown online can be risky ( couture or designer gowns will only be available through their approved boutiques), but these respected retailers make it easy and safe to do because of their reputations. This is a great option if you need a dress in a hurry, want a lower price point, or want a destination-style gown. Browse Wedding Dresses and Accessories to Buy.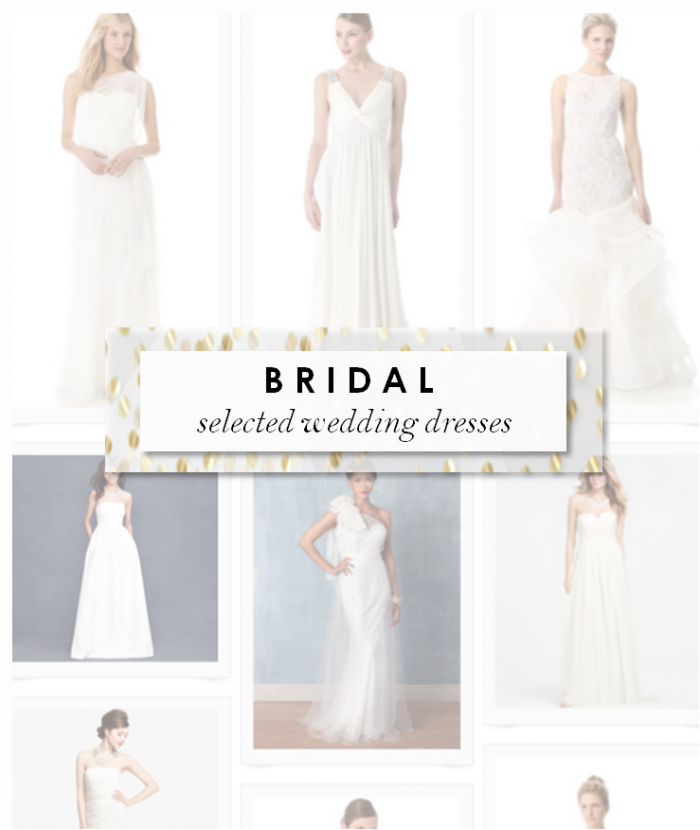 Since you may be looking for dresses for your bridesmaids, your mother, your flower girls, your groom and groomsmen, I have those as 3 options too! Here's how to get where you need to go!
Bridesmaids
Mothers
Grooms & Groomsmen
Flowergirls and Ringbearers