Hooray! Jenny Packham bridesmaid dresses now exist! That's right, the acclaimed bridal designer has launched a new line of bridesmaid dresses, and we're pretty sure your bridal party will be begging to wear these gowns!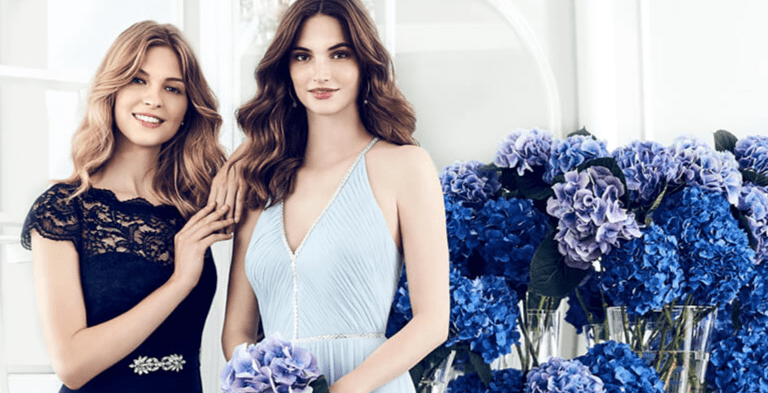 Shopping sources use commission links. Styles JP1001 and JP1009 from Jenny Packham's new bridesmaid dress collection!
Jenny Packham's New Collection of Bridesmaid Dresses!
Exciting news for those of you who share our love of all things Jenny Packham! The celebrated bridal designer has launched a line of bridesmaid dresses. This new line is a natural extension of her acclaimed wedding dress collections -- which have been featured here many times.
This new bridesmaid collection is available exclusively at Dessy. The new Jenny Packham bridesmaid collection is being released with 9 stunning styles in a large range of colors - some styles available in more than 100 colors - all of them beautiful!
It has long been a dream of ours to wear a Jenny Packham gown, but sometimes the couture price points of Jenny Packham's dresses are prohibitive for mere mortals! However, this new bridesmaid dress collection makes Packham's desginer style reasonable and ready-to-wear for wedding parties, with price points starting at around the $250 dollar range.
We particularly love the jeweled neckline of style JP1005, the soft tulle of style JP1003, the romantic floral print of style JP1003, and the modern ease of the ruffled neckline and hem of style JP1006.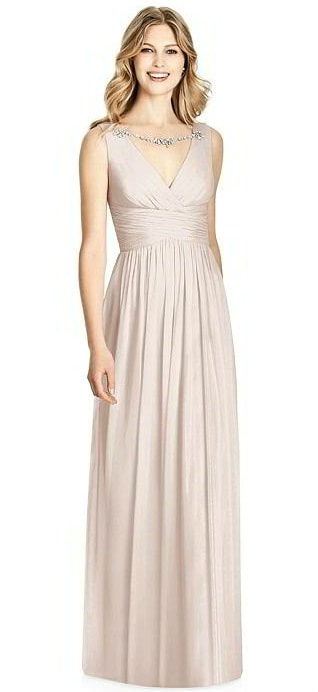 Style JP1005 shows Jenny Packham's signature look - regal ornamentation in the form of a bejeweled neckline.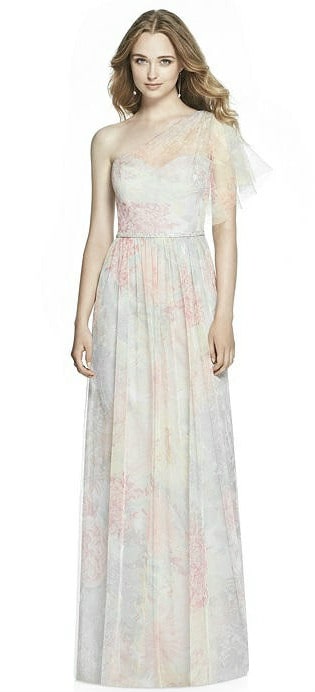 Style JP1003 is a beautiful one-shoulder floral printed tulle bridesmaid dress by Jenny Packham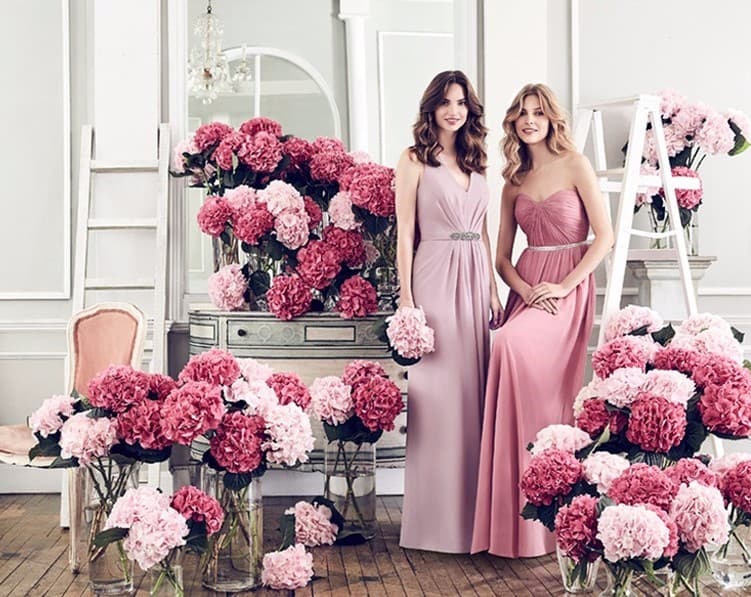 Pretty as a rose! One can certainly see the English garden influence! Styles JP1002 and JP1008 shown.
Jenny Packham Bridesmaids
The designer made this statement about the release of this exciting collection:
"I am delighted to be launching our Jenny Packham Bridesmaids collection, exclusive to the Dessy Group. Designing bridalwear is one of my greatest pleasures. Jenny Packham Bridesmaids is an extension of our signature style and design aesthetic: a beautiful, elegant collection inspired by the English country garden."
Where to Find Jenny Packham Bridesmaids
Shop the latest Jenny Packham Bridesmaid Collection online, by visiting Dessy, and see our picks below!
More more things Jenny Packham, see her latest bridal collection that we've featured, as well as her line of jewelry, that will pair perfectly with this collection!
Affiliate and commission links are used in the shopping sources in this post.
SHOP THE LOOK

More style ideas you might enjoy :