Sweet, sophisticated, and just the right bit of sultry, we have the feeling you'll fall for the latest wedding dresses from Ti Adora.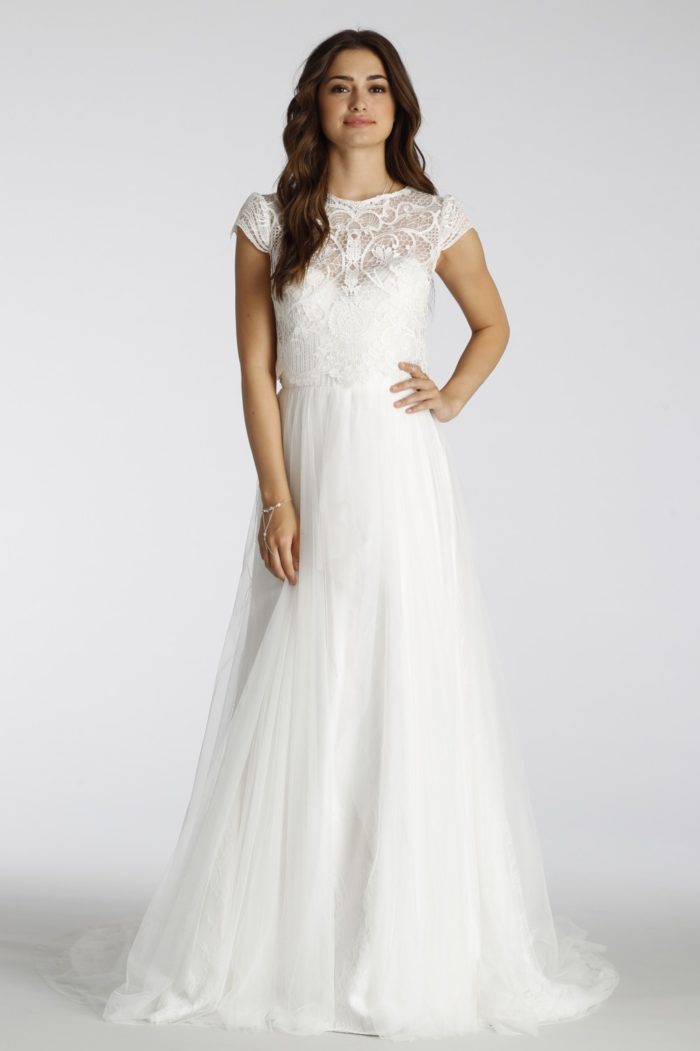 The Ti Adora Lookbook previewing the newest bridal collection for Fall 2016, crossed our desks a few weeks ago, and we immediately added it to our "must share" list! We think you'll love these exquisite gowns, because they are full of the details we know you want! (Low-cut backs and spaghetti straps, anyone?) This is our first time featuring Ti Adora gowns, and thanks to their obvious appeal, we know they'll be an instant hit with you!
Ti Adora is a collection by Alvina Valenta, created by designer Jessica Williams, as a free-spirited bridal collection with a romantic twist. These idyllic styles will appeal to those wanting gowns with a bit of ease and a lot of genteel charm. The carefree spirit comes through in every element of these flowing silhouettes, thanks to tempting details like spaghetti straps, criss-cross backs, lace edging, point d'esprit dots, and sheer fabrics. A Ti Adora wedding dress makes a beautiful choice for a destination wedding, a simple ceremony, or any bride wanting a gown full of charisma and spirit. We've picked several of our favorite Ti Adora wedding dresses from this latest collection few to show off to you here, so that you can browse your favorites from this collection to get ready with your list of 'must-try' gowns before they arrive in your favorite bridal boutiques soon.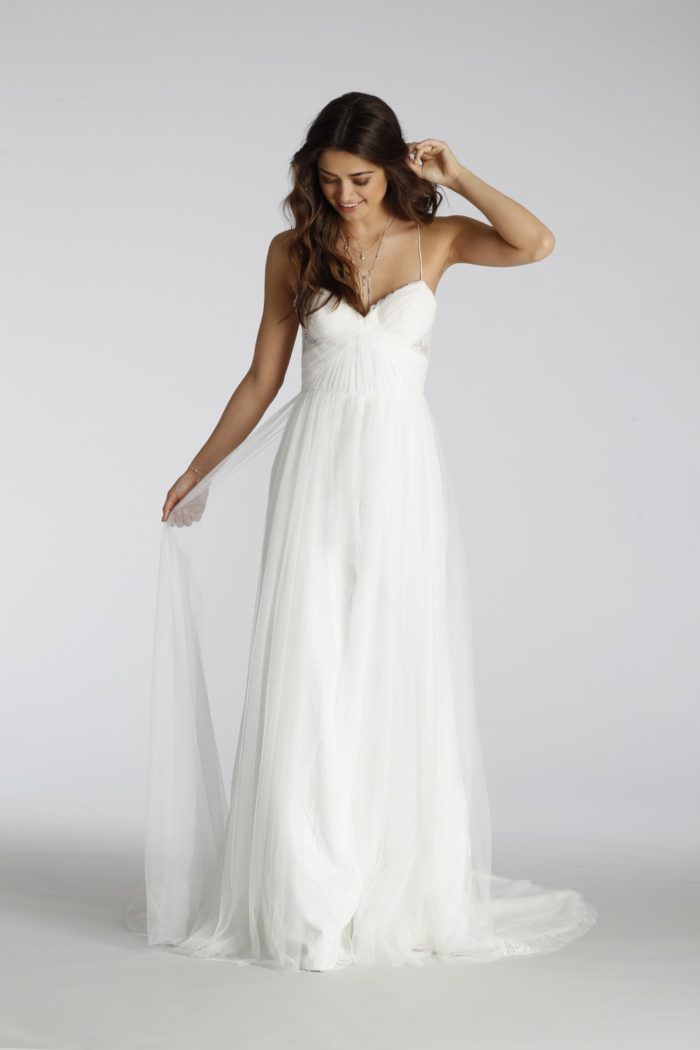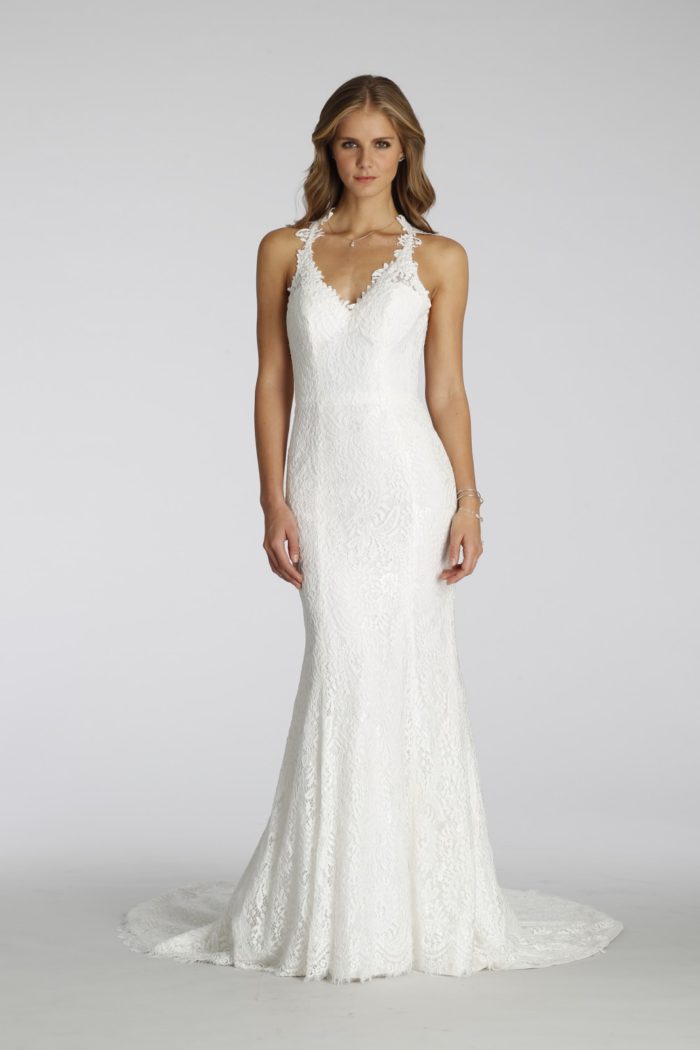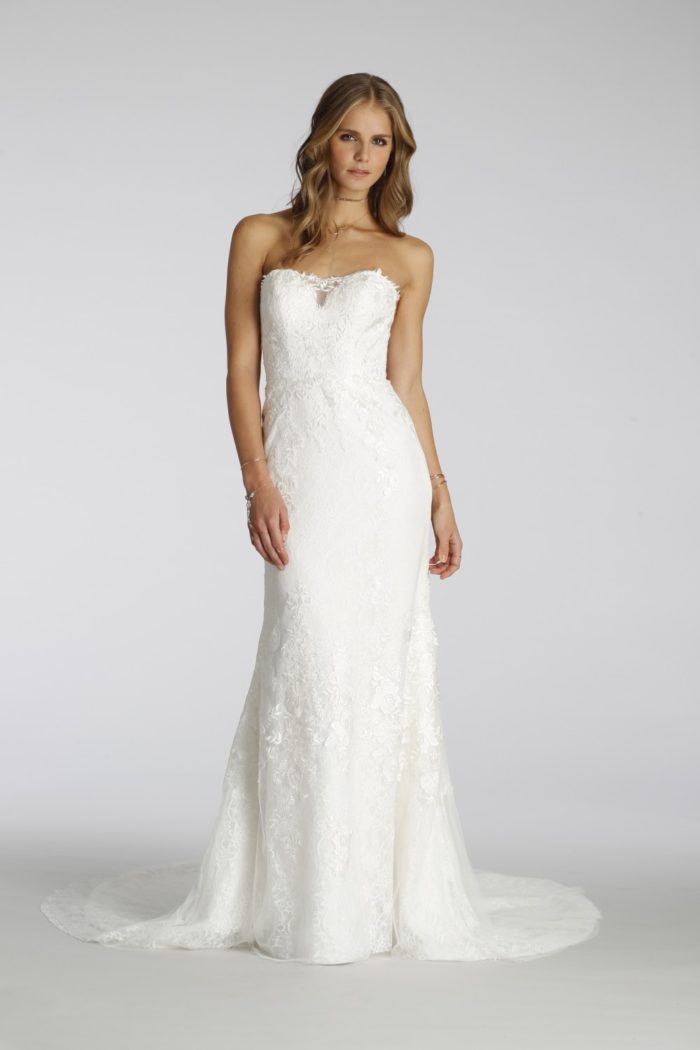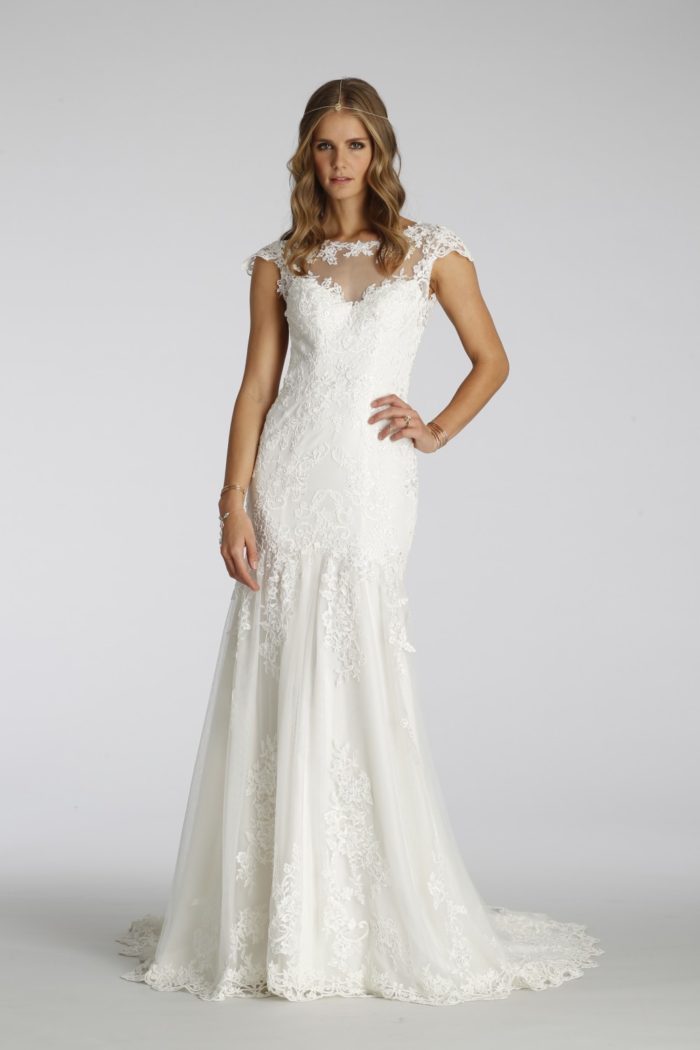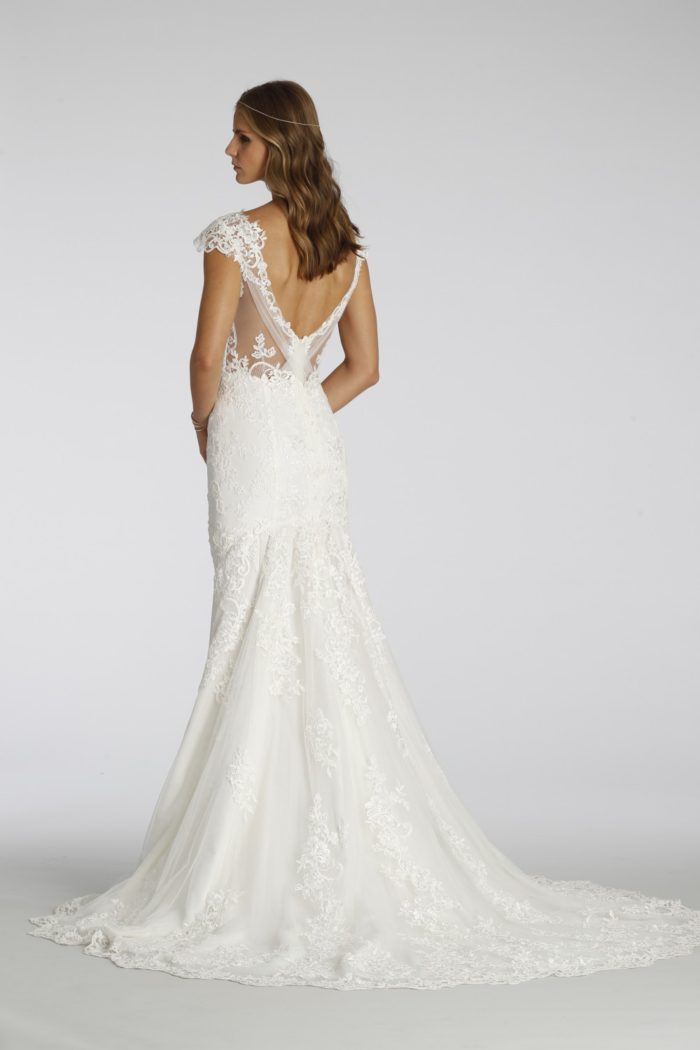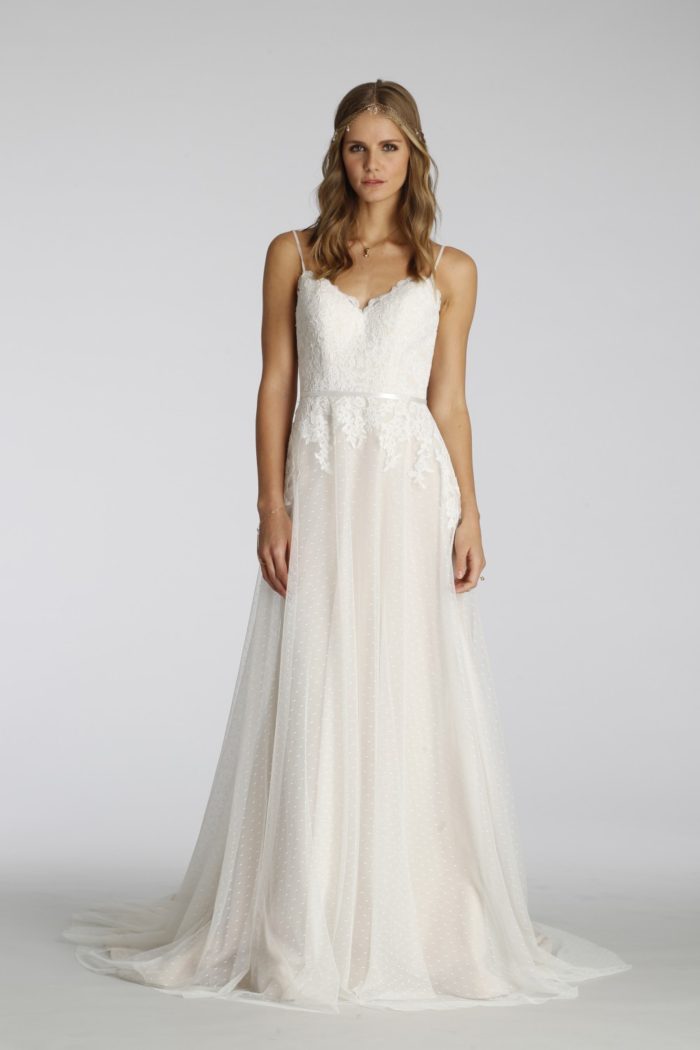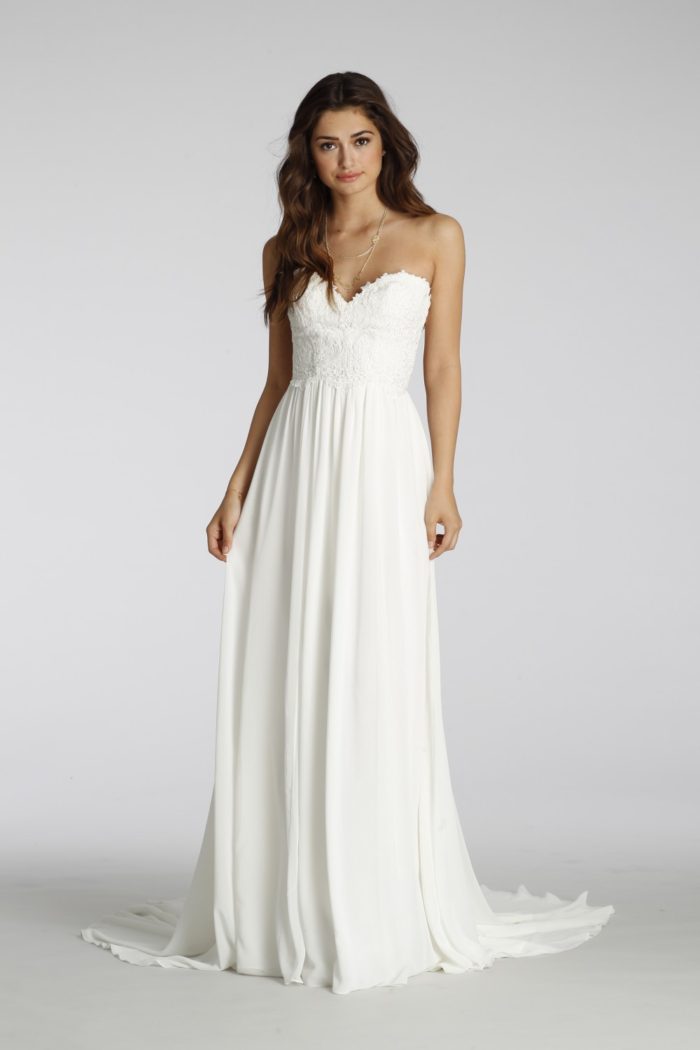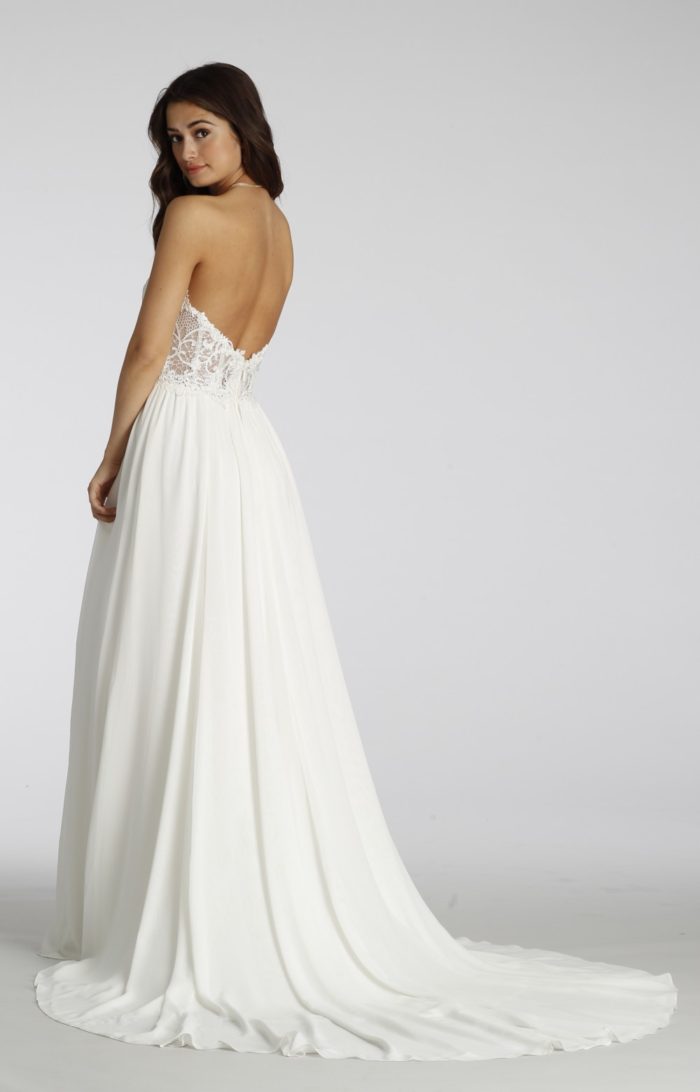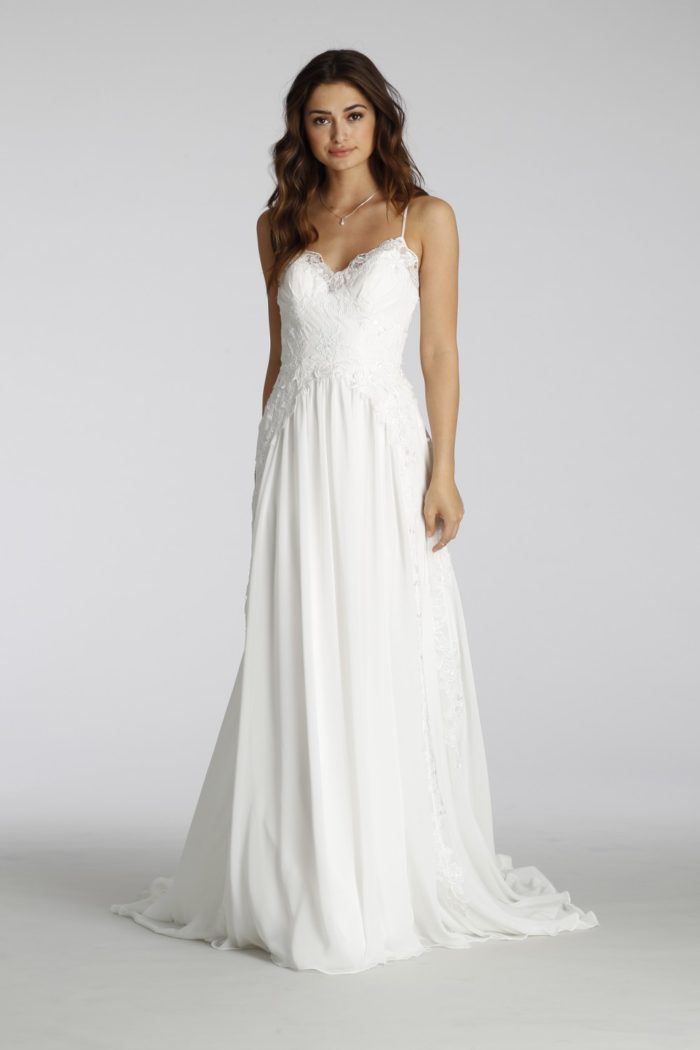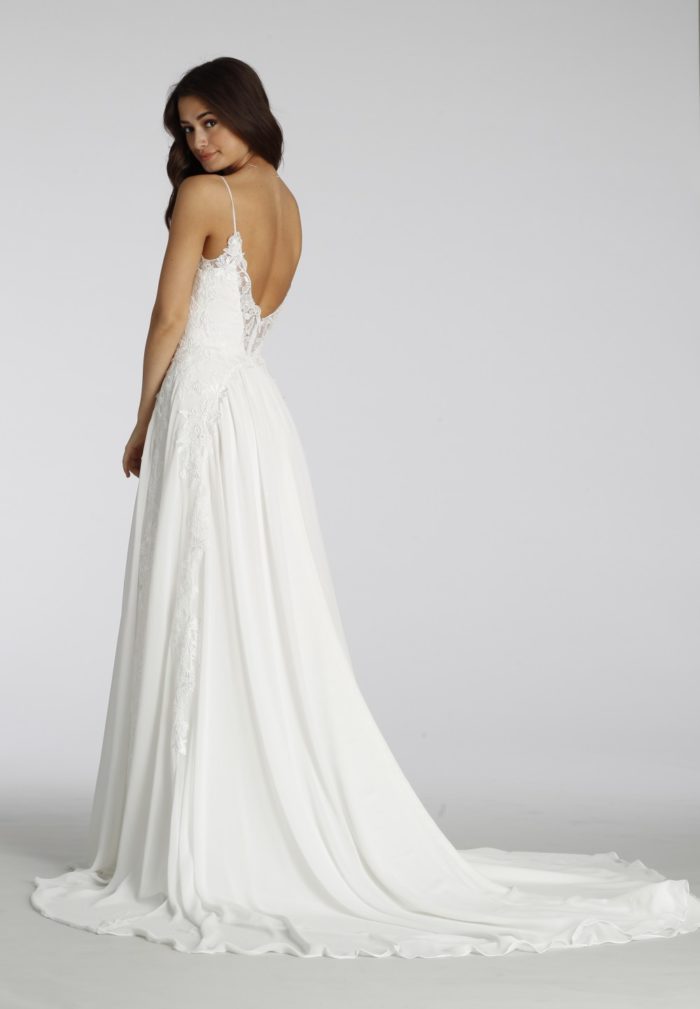 For more information on Ti Adora, including the locations of  bridal boutiques near you that carry this collection, visit jlmcouture.com/Ti-Adora
Looking for more bridal style inspiration? Check out other posts on designer wedding dresses, our picks for bridal accessories, and designer wedding shoes.
More looks you might like: