Doesn't a little trip to the Amalfi Coast sound like a wonderful little adventure right now? While we can't exactly take you there, we can bring you the romantic wedding dresses from Kelly Faetanini that are inspired by the region! Introducing the Fall 2020 Amalfi Collection from Kelly Faetanini.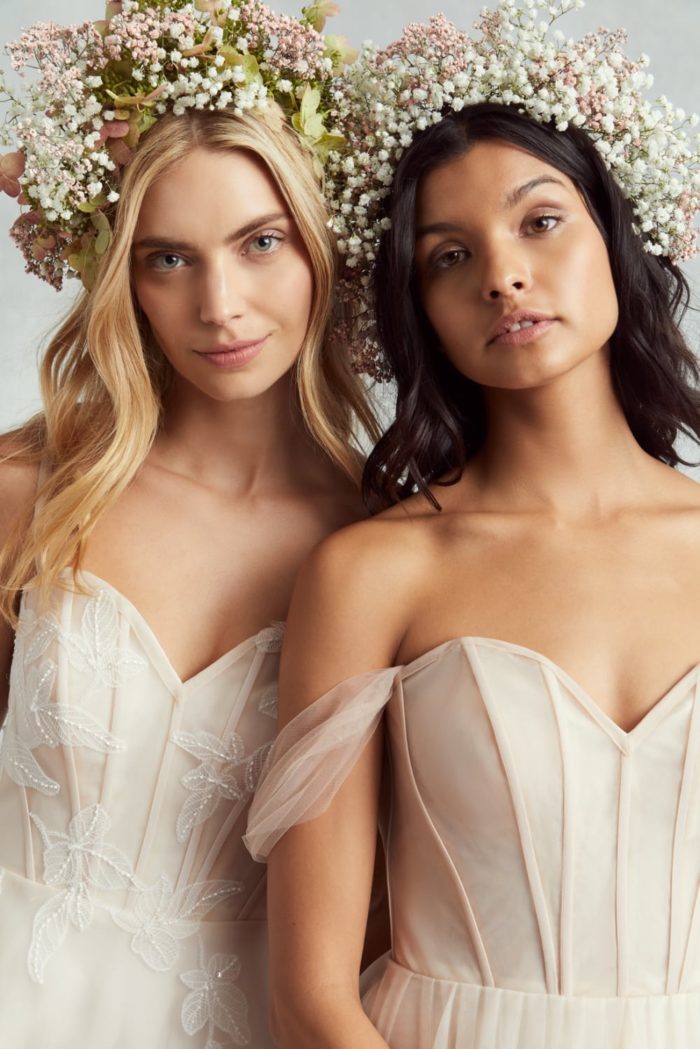 Kelly Faetanini Wedding Dresses Fall 2020
2020 is certainly a year we could all use a little escape. That's why we hope to help you be transported a little with the new collection of Kelly Faetanini Wedding Dresses for Fall 2020.
This latest bridal collection by Kelly Faetanini draws its name and its lighthearted feeling from the Southern Italy's picturesque Amalfi region. It's a breathtaking spot where quaint villages are nestled into the magnificent Mediterranean cliffs. The Kelly Faetanini Amalfi Collection captures the dreamy allure of this special space. These gowns embody living La Dolce Vita -- in other words celebrating the "Sweet Life" -- associated with this Italian locale.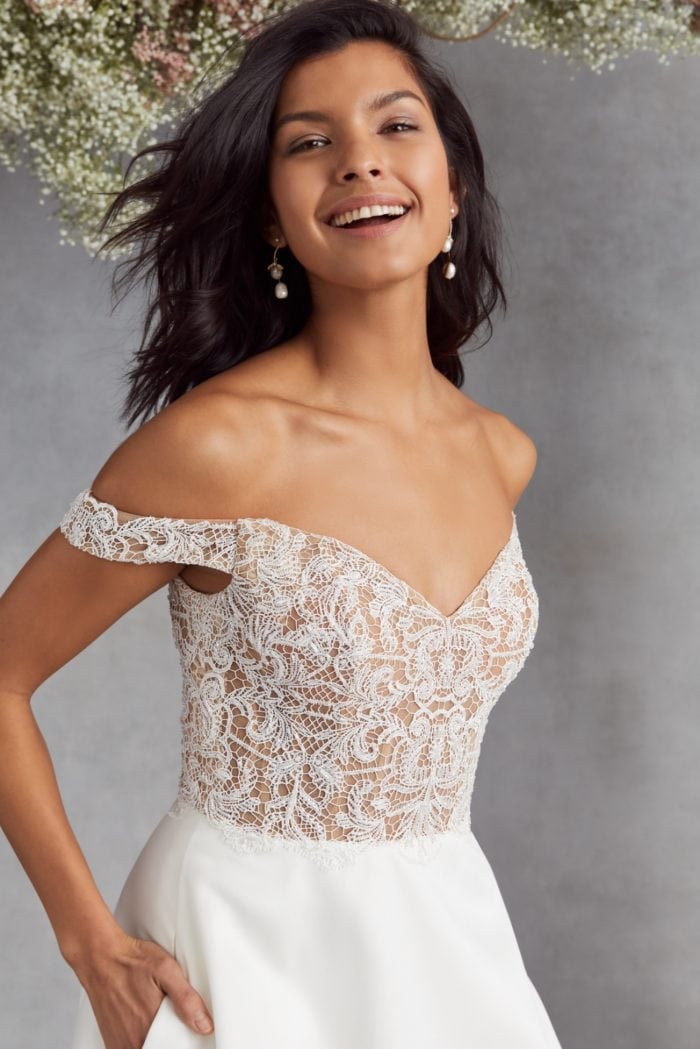 Highlights of The Amalfi Collection
The romantic, joyful, and carefree vitality of this collection comes through in pastel blush and blue colors that are available in some of the dresses. You can see examples in the blush pinks shown in Bella and Gia. For something blue, try the barely-there soft hue of Anacapri. A fun-loving spirit shines through in stunning styles with gravity-defying plunging necklines like the Ariana and Cara. The entrancing appeal of an off-the-shoulder neckline is seen in gowns like Clarissa and Gabriella with wide off-the-shoulder straps that drape beautifully. We also love the peek of lace embroidery at the neckline of Liliana.
With this collection, we also see a new fabric to us in bridal -- neoprene -- that helps these gowns get that amazing figure-hugging look in a fabric that moves! This is topped with modern laces, and hand placed floral details.
Kelly Faetanini Fall 2020 Bridal Collection
To try on one of these gowns, you'll want to find a Kelly Faetanini bridal salon near you. Kelly Faetanini is now also offering their Try at Home program for all areas of the US. To inquire, submit a form on kellyfaetanini.com or reach out to them on social through their Facebook, Instagram, and Pinterest accounts. All images courtesy of Kelly Faetanini.
Alessandra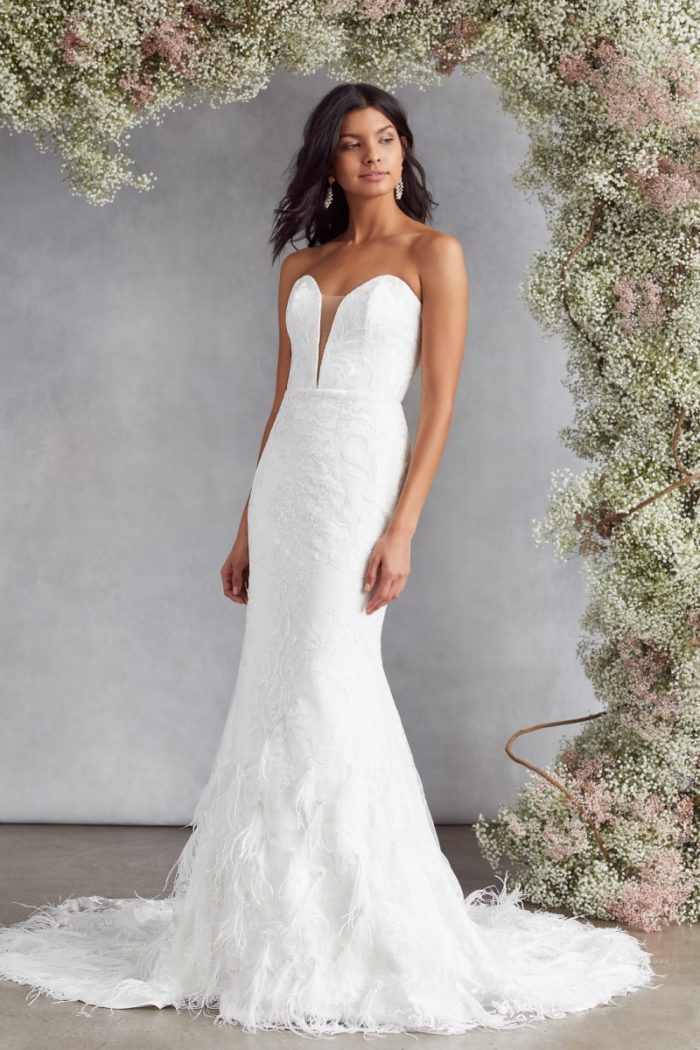 Anacapri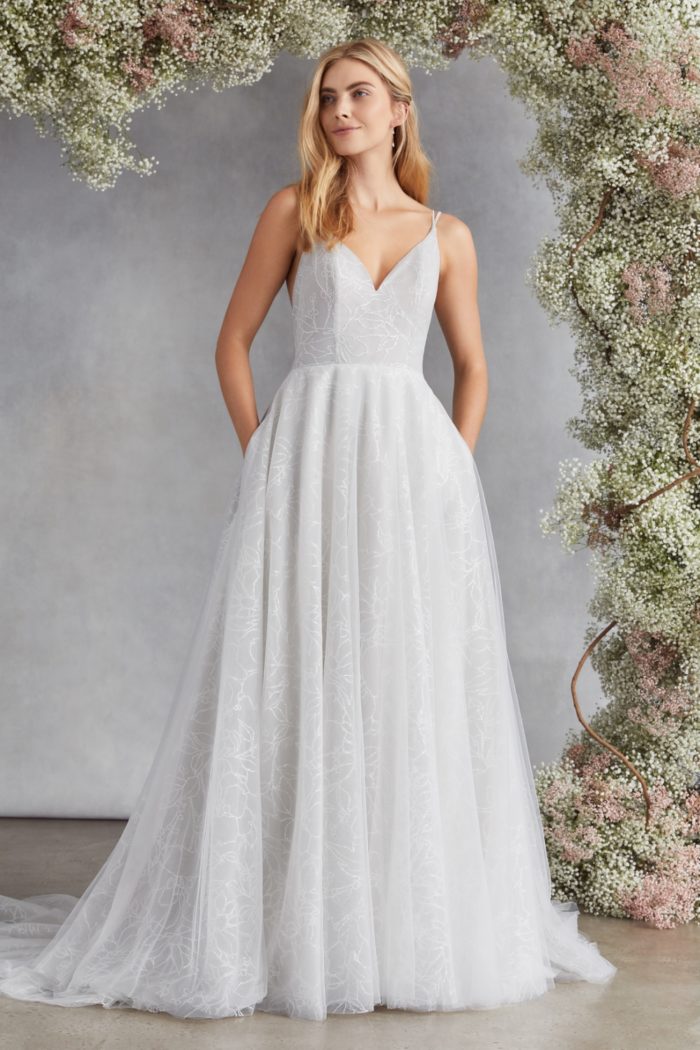 Antonia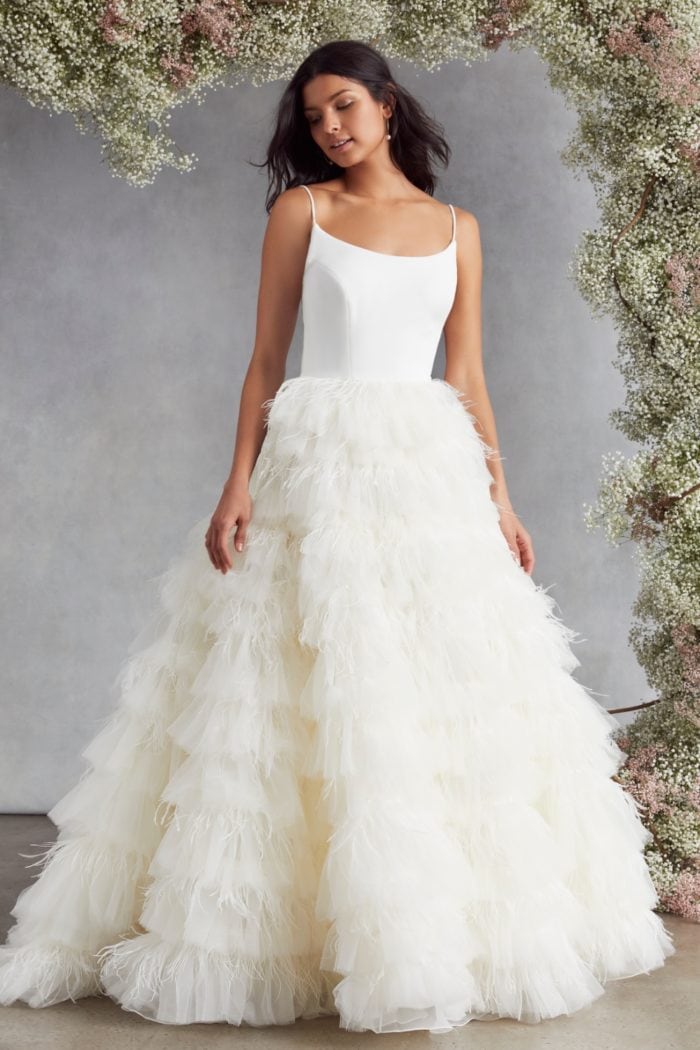 Ariana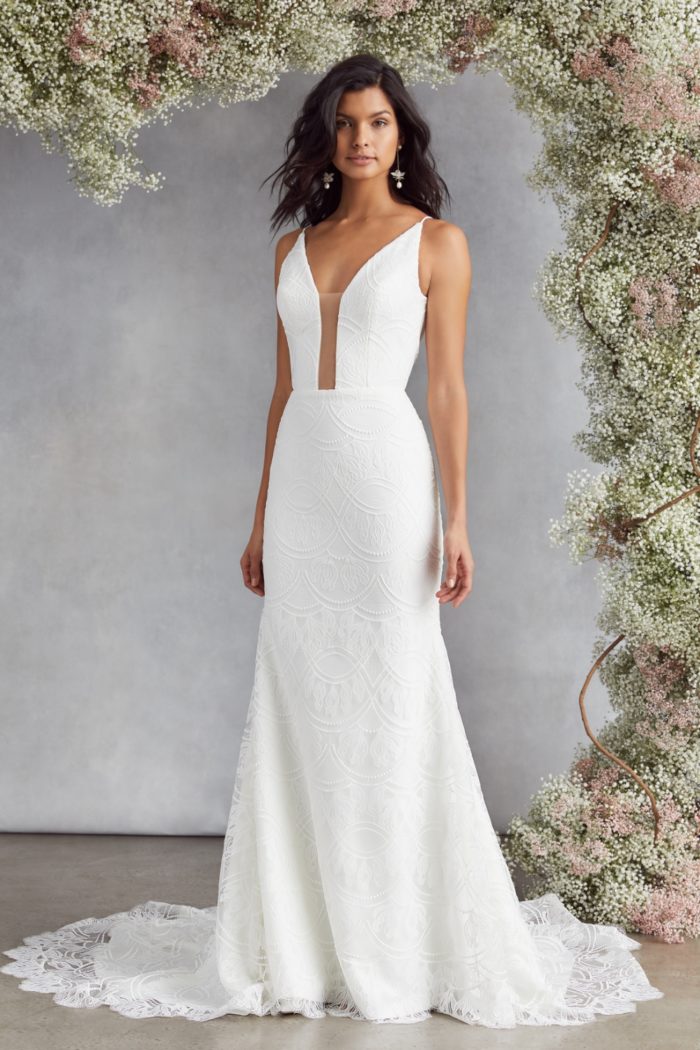 Bella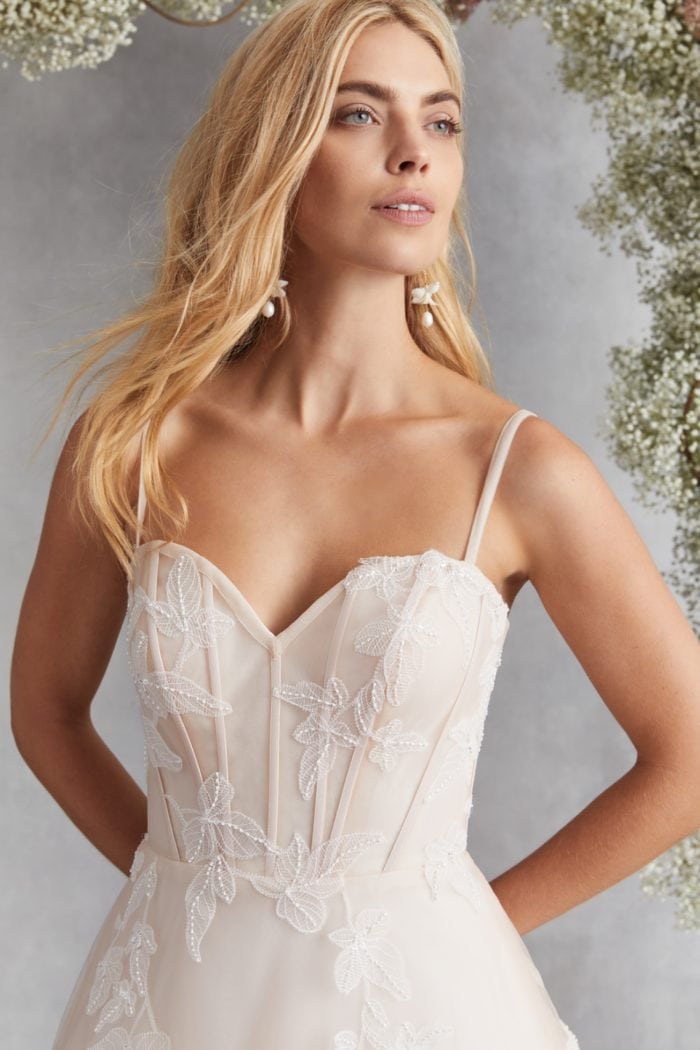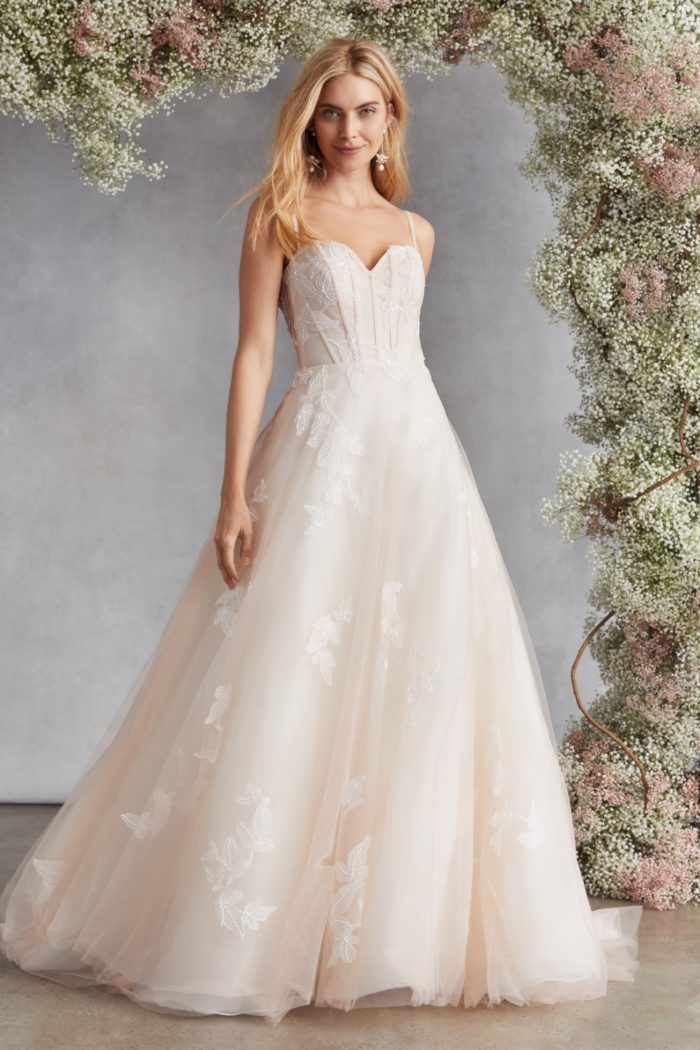 Cara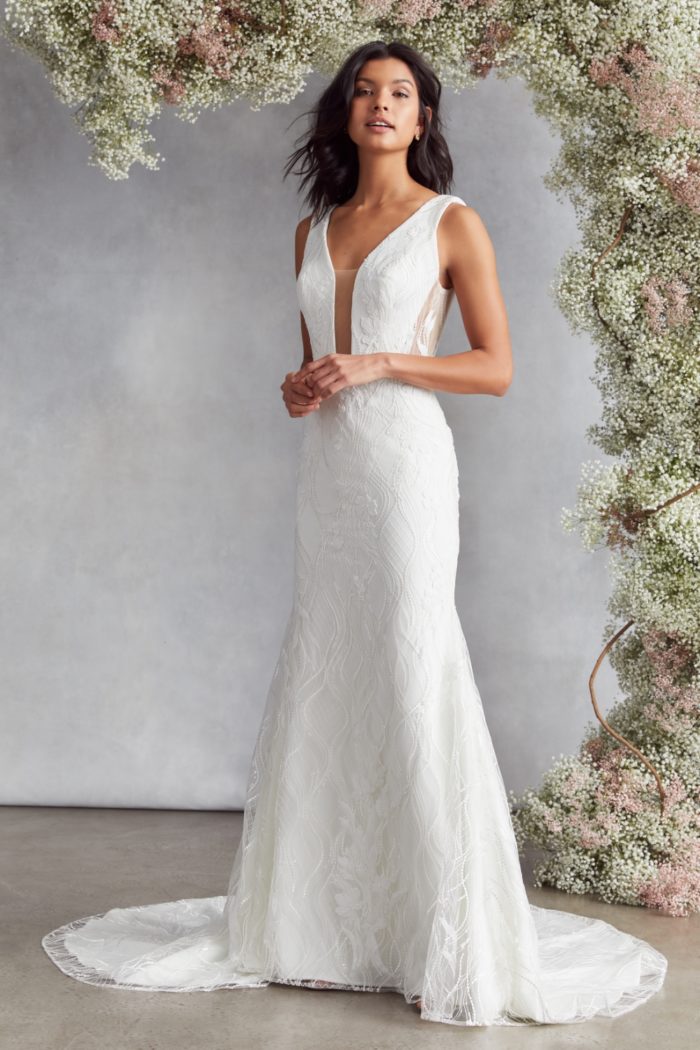 Clarissa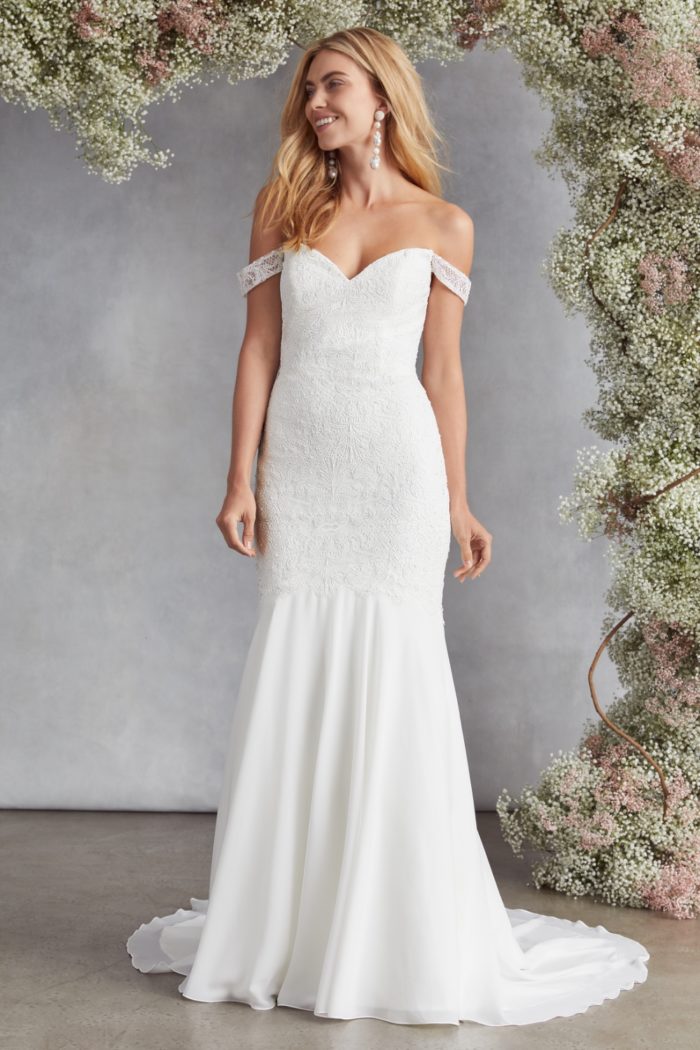 Daniella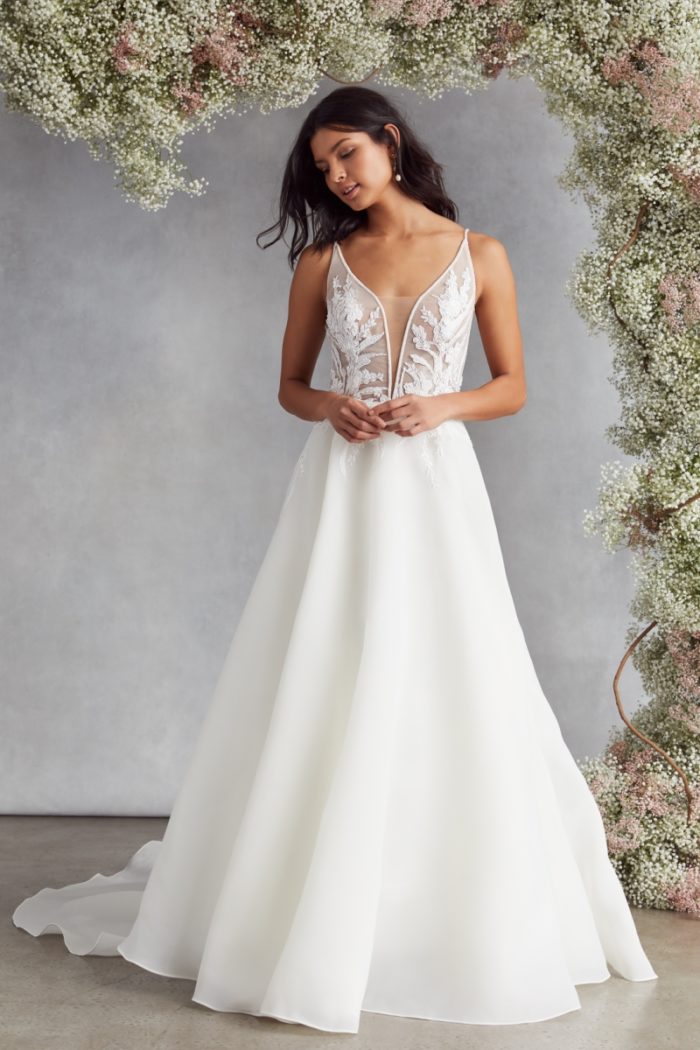 Gabriella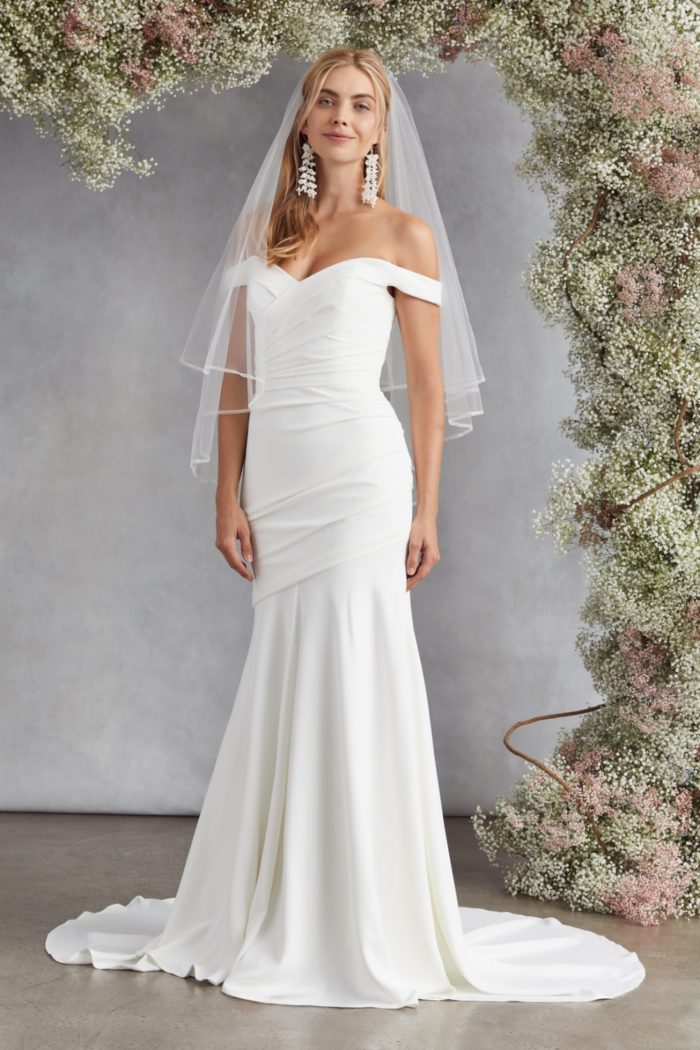 Gemma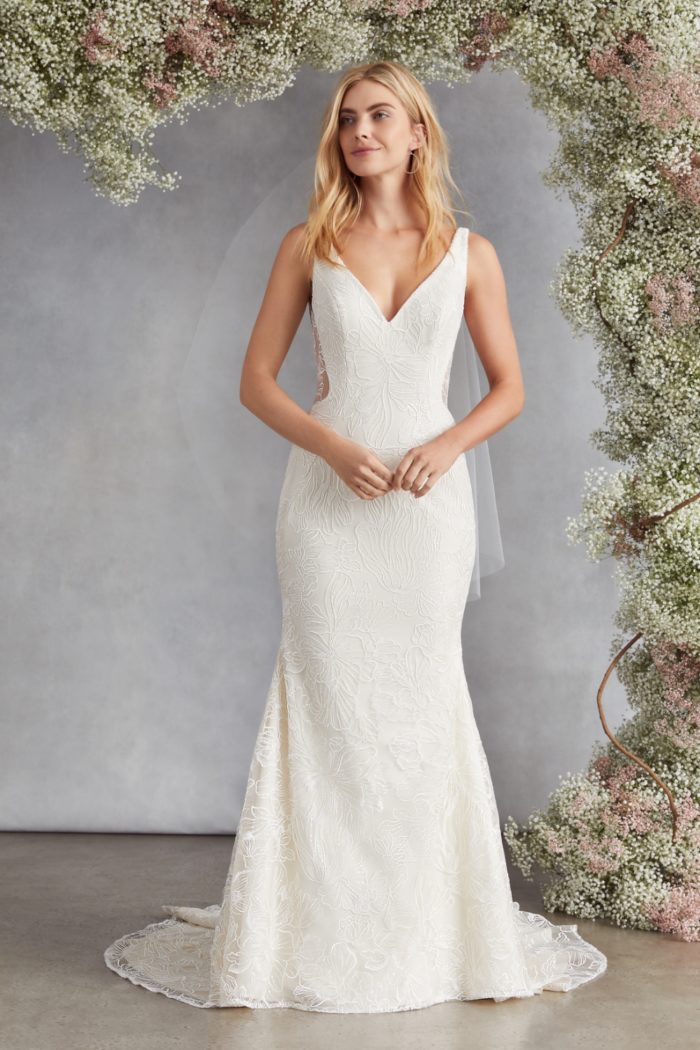 Gia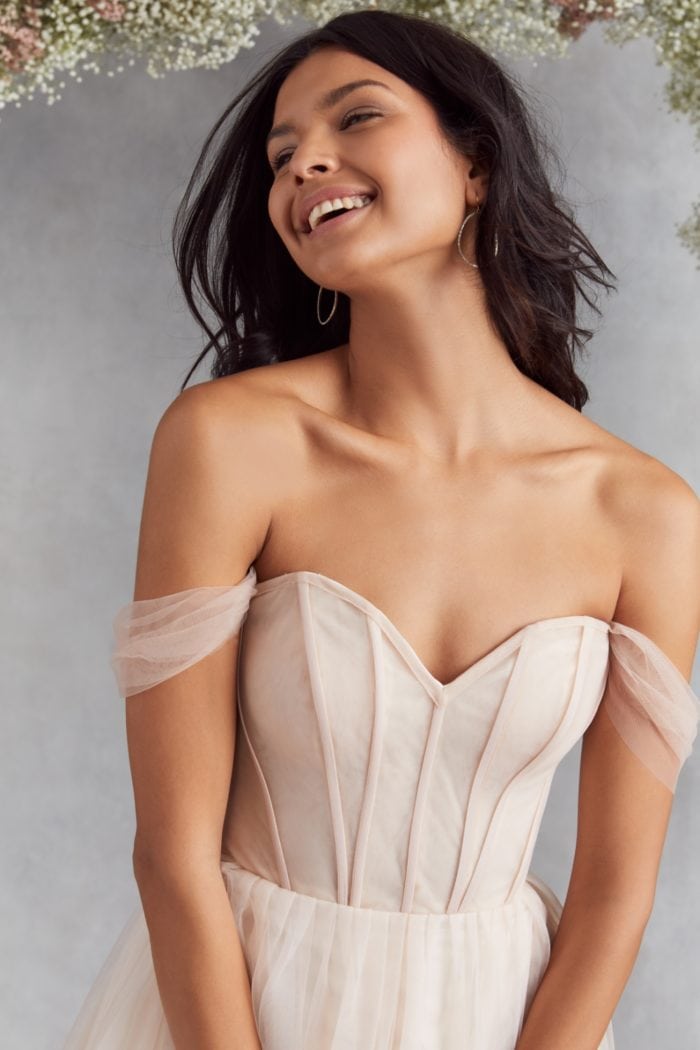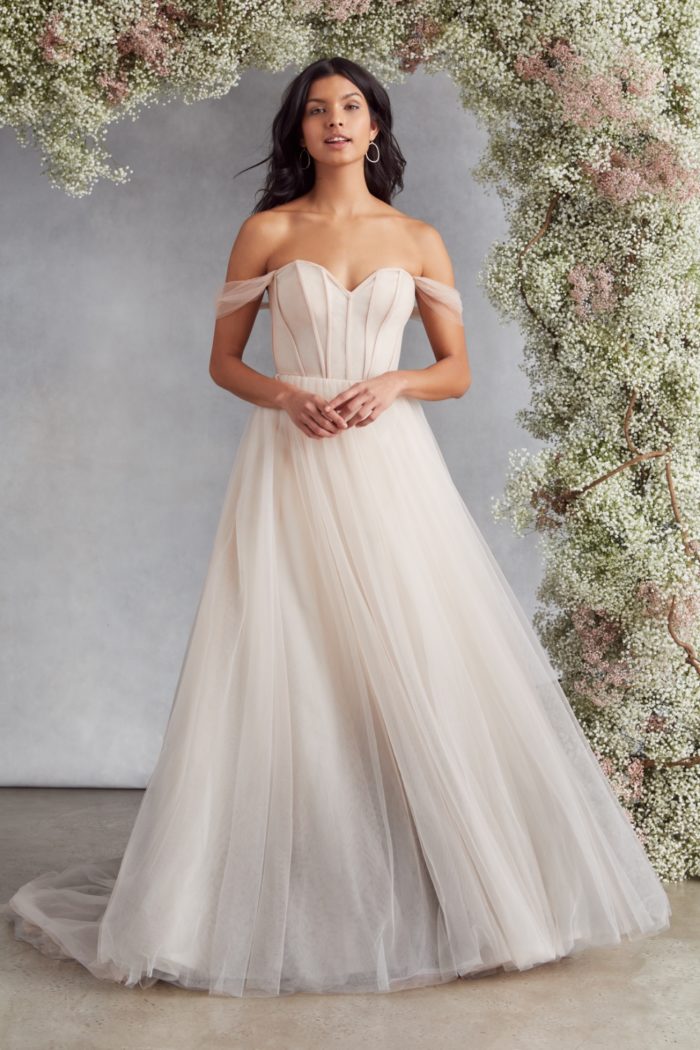 Liliana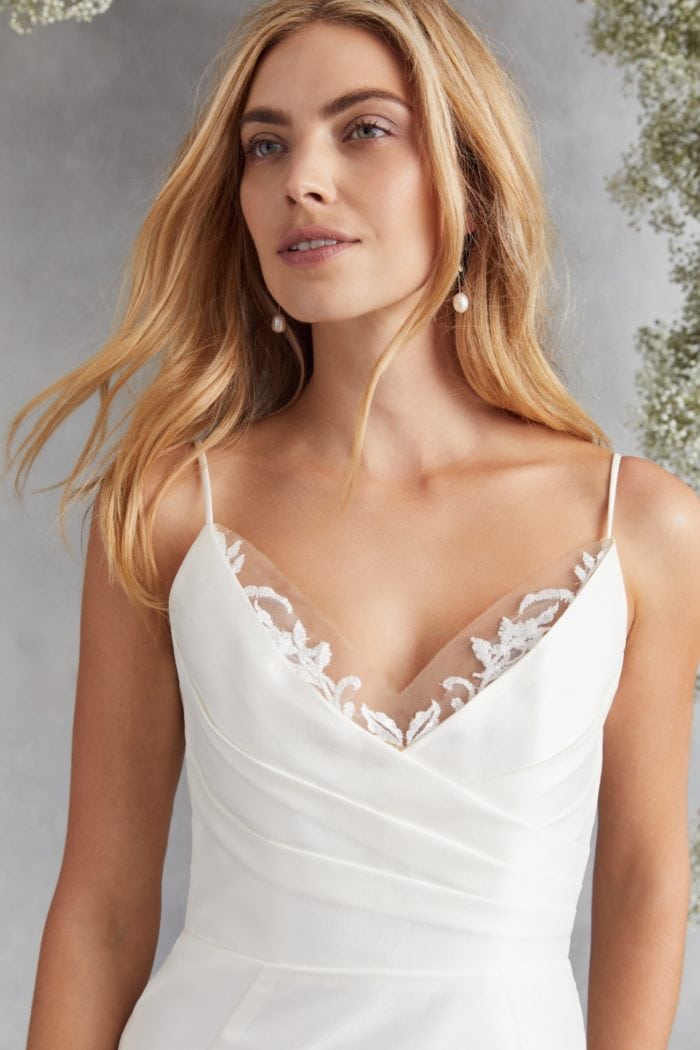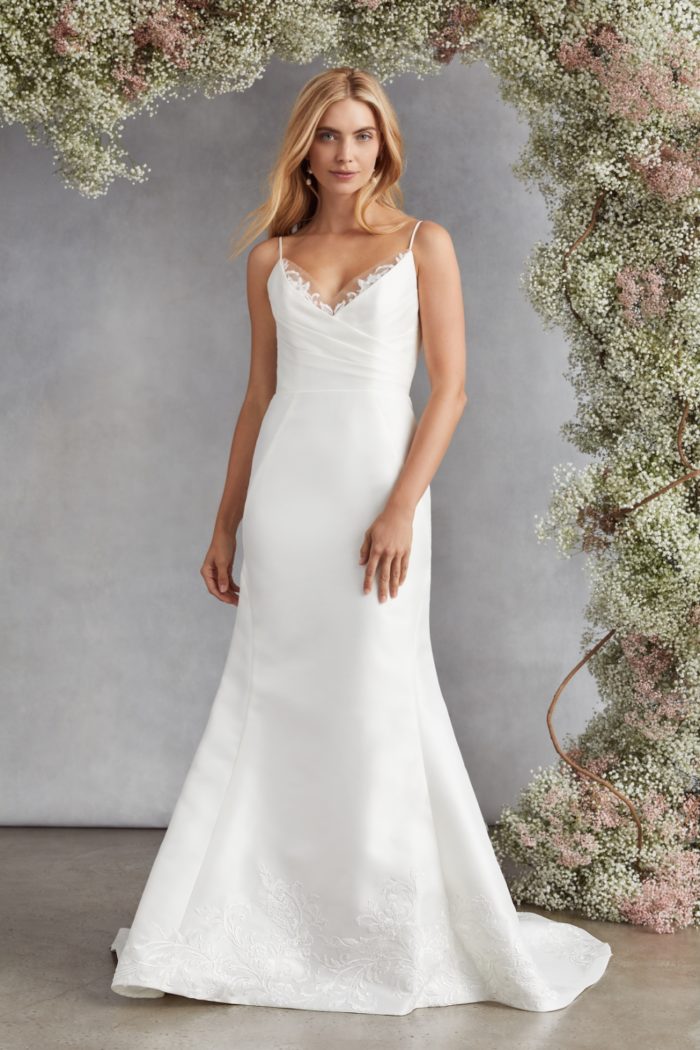 Lorenza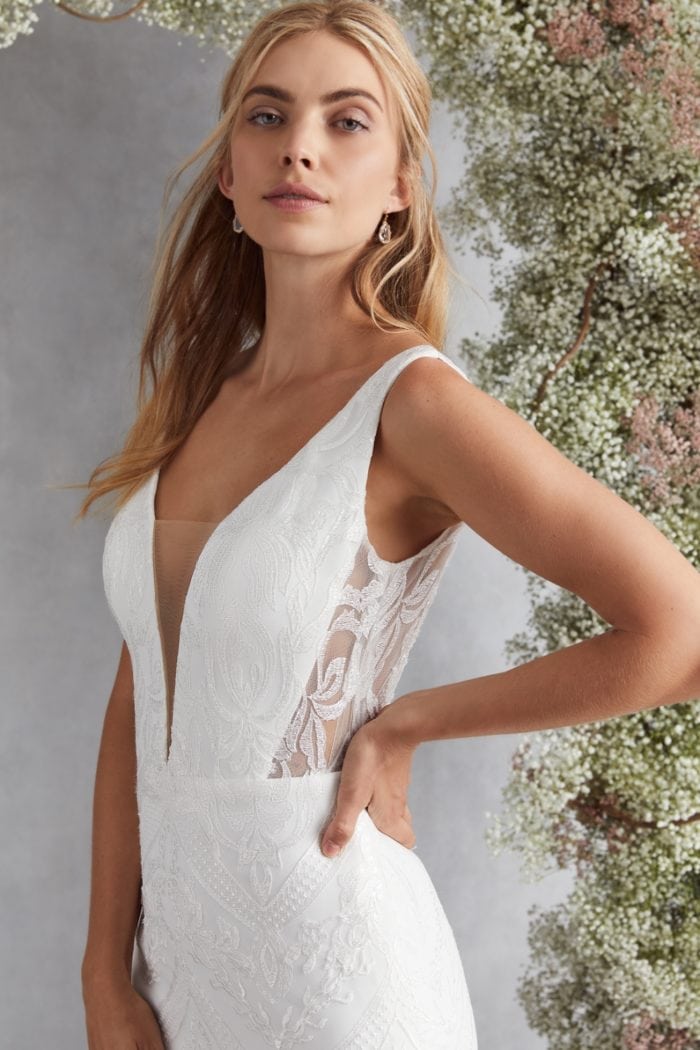 Rosetta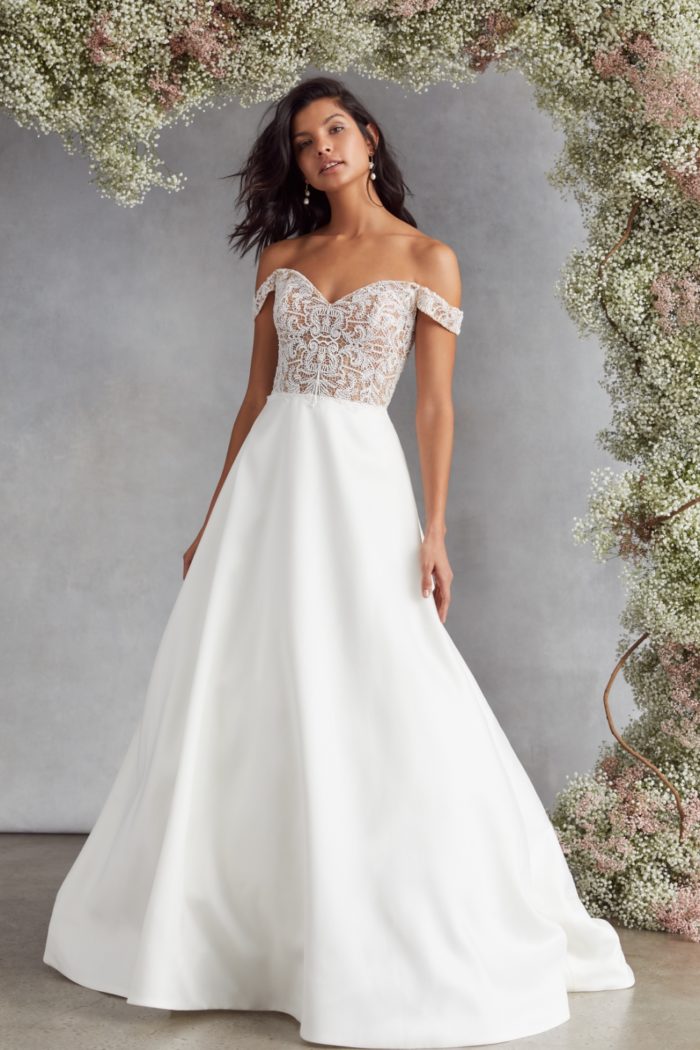 Serafina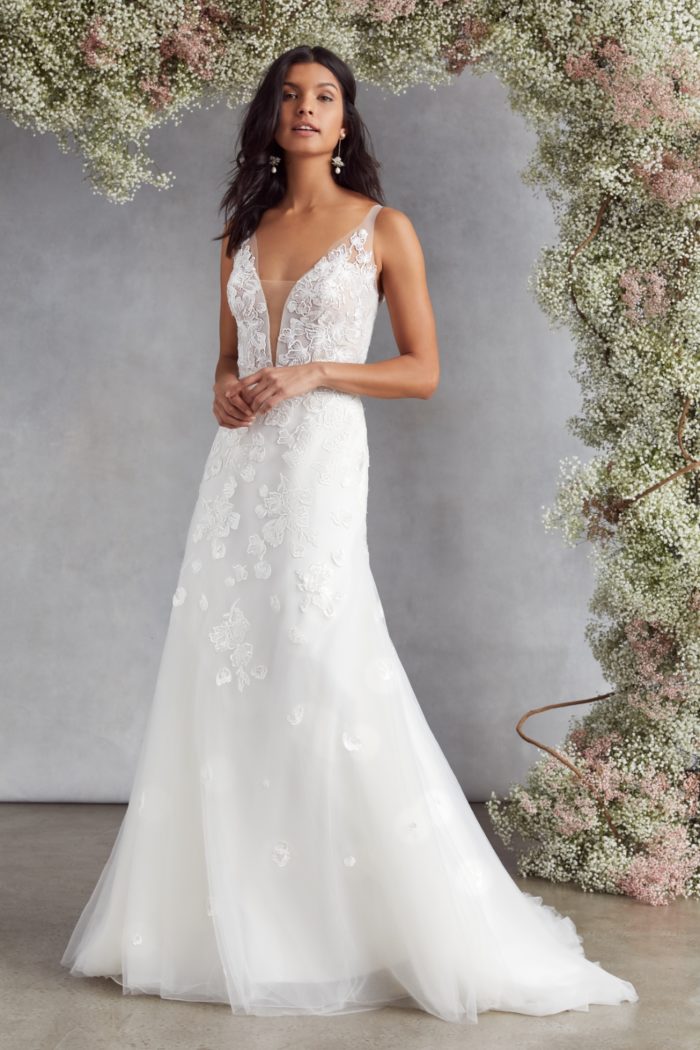 Serena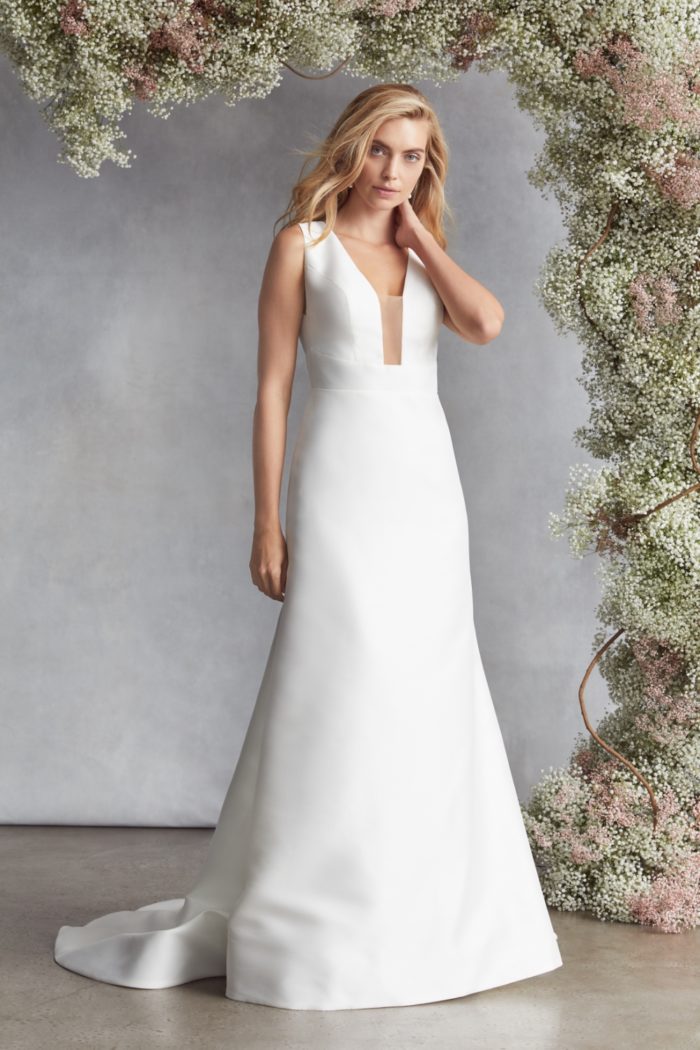 Siena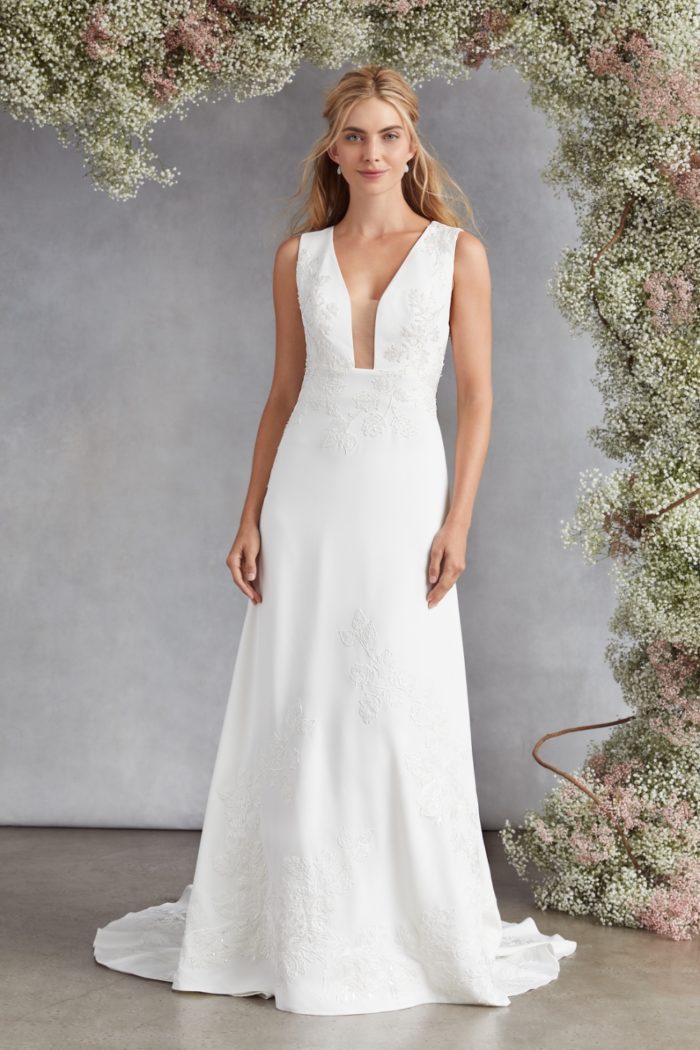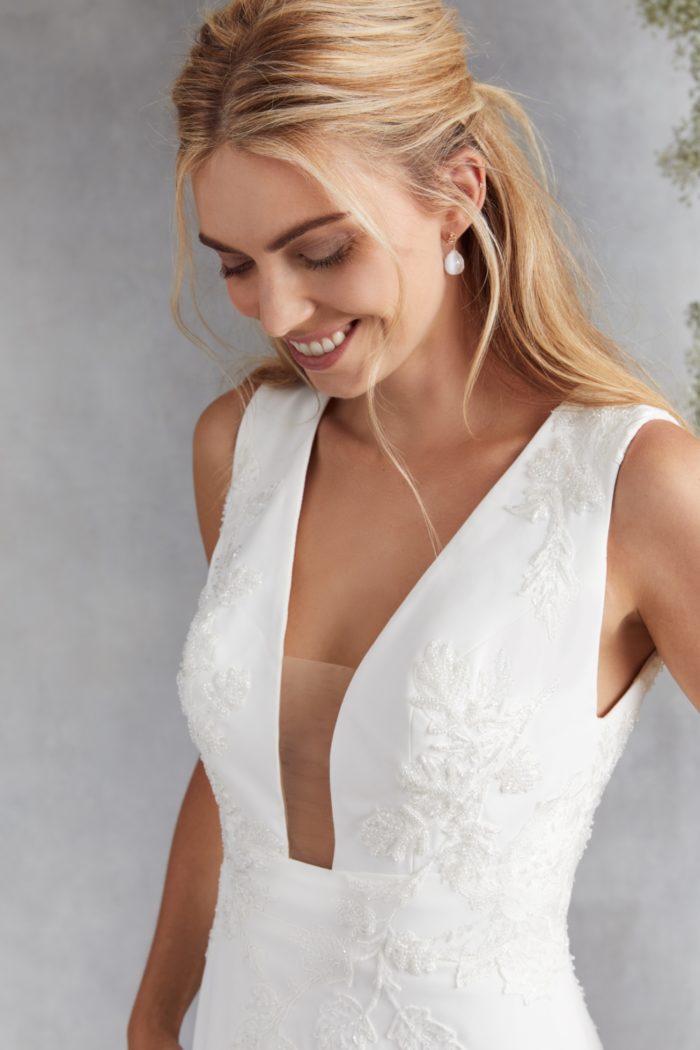 Valentina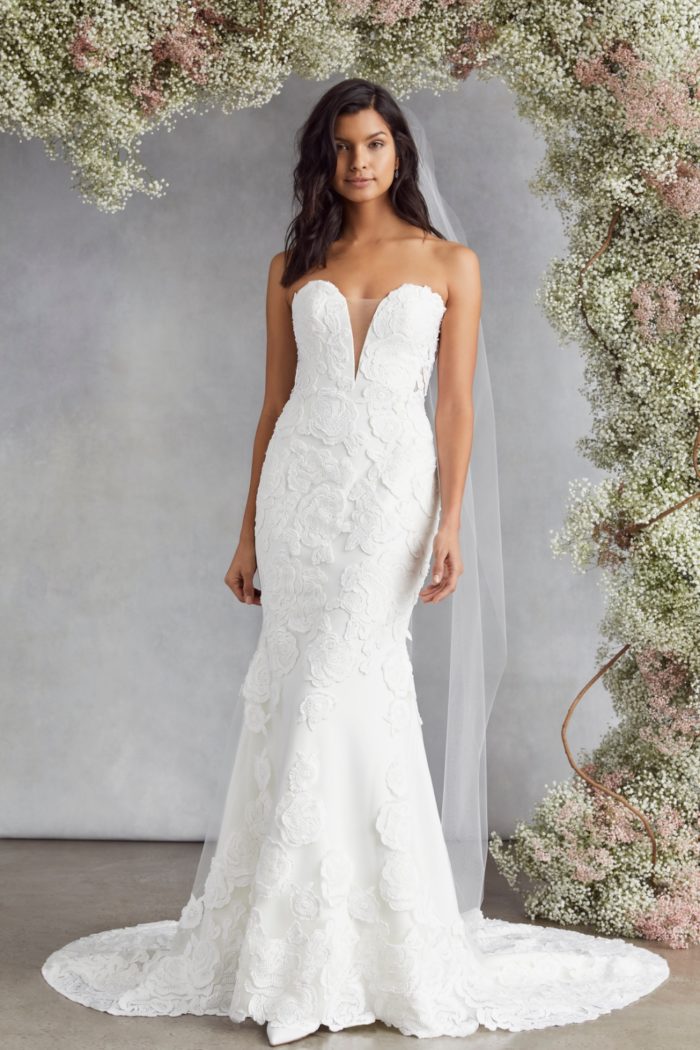 More Wedding Dress Inspiration
For more views and details on any of these wedding dresses, please visit kellyfaetanini.com. All images courtesy of Kelly Faetanini. You might also love our feature of Kelly Faetanini Wedding Dresses Fall 2019 or see all the Kelly Faetanini wedding dresses we've featured.