The stunning wedding dresses from the Jenny Packham 2020 Bridal Collection.
Jenny Packham 2020 Bridal Collection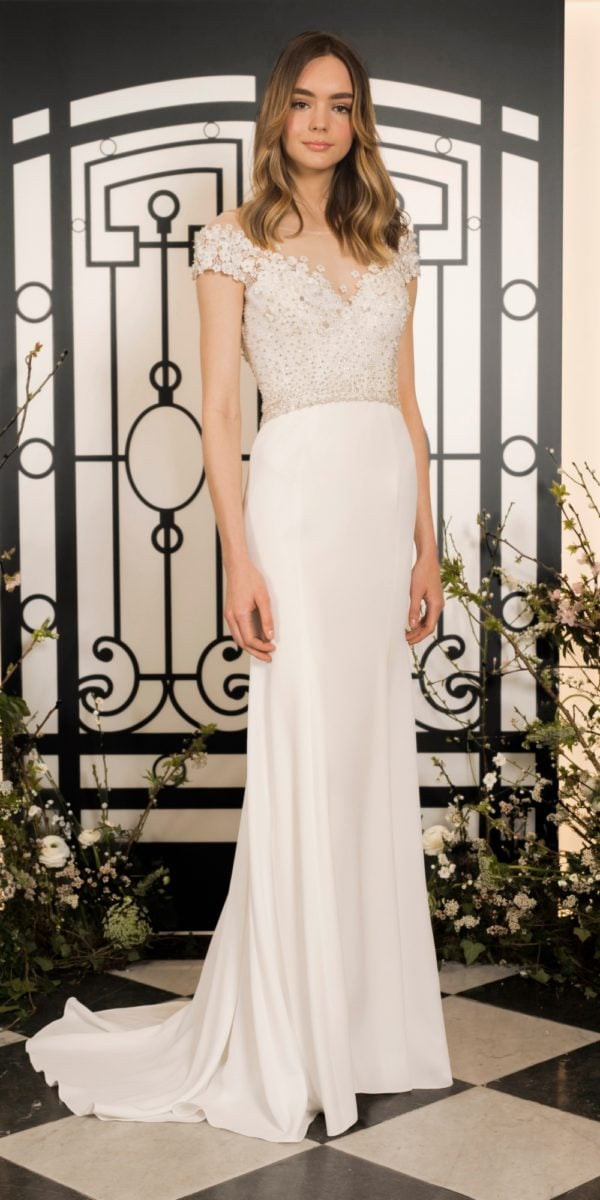 Jenny Packham wedding dresses are always a delight of incredible beaded detail, texture and timeless elegance. The 2020 Jenny Packham Bridal Collection, retains these hallmarks of Jenny Packham's designs, and layers them with cosmopolitan influences and inspiration from the romantic spirit of Paris, New York and Buenos Aires. Details like v necklines, capes, and feathers add unforgettable detail to this 2020 collection, photographed by Jason Lloyd-Evans.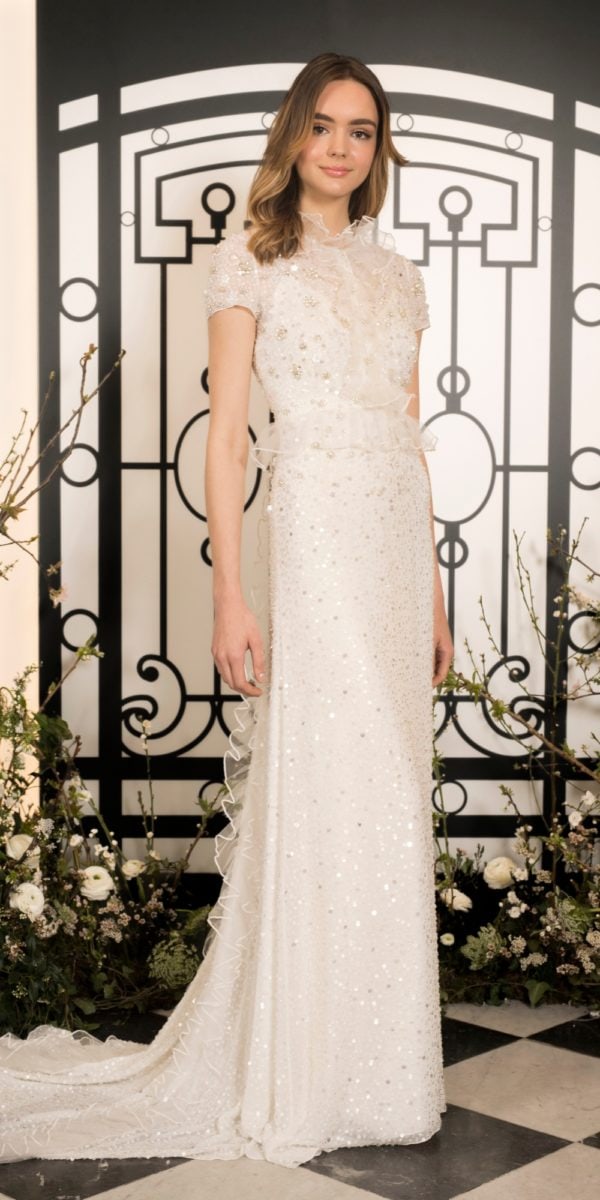 Inspiration for the 2020 Jenny Packham Bridal Collection
Details about inspiration for the 2020 Jenny Packham Bridal Collection from the design house and creative team behind this imagery.
The Jenny Packham bride is international, elegant and informed. Her style cannot be singularly defined; her influences are diverse.
Inspired by Her, the 2020 Collection comprises a group of gowns, capturing the spirit of some of the world's most romantic destinations; Paris, Buenos Aires and New York. A tale of three cities collectively encapsulating a feminine and distinctly modern beauty.
'La Ville-Lumière', the city of light and love, Paris is renowned for its fin-de-siècle grace and its haute couture heritage. Inspired by this sentiment, draped chiffon, finely pleated tulle, delicately embroidered organza and voluminous skirts are softly romantic for an ethereal bride.
Vibrant, passionate and beautiful, Buenos Aires is synonymous with a Latino love of carnival and dance. In homage to the sensuality and soul of the city, these silhouettes celebrate the female form with bias cut crepes, intricate embellishment, fishtail skirts and plunging necklines.
'The city that never sleeps', New York is an icon of high octane glamour. Inspired by Upper East side elegance and the hedonism of downtown Manhattan are high-low hemlines, crystal encrusted mini dresses and ostrich feather trims. These are sophisticated dresses for a sensational party.
Jenny Packham Wedding Dresses for 2020
Amalia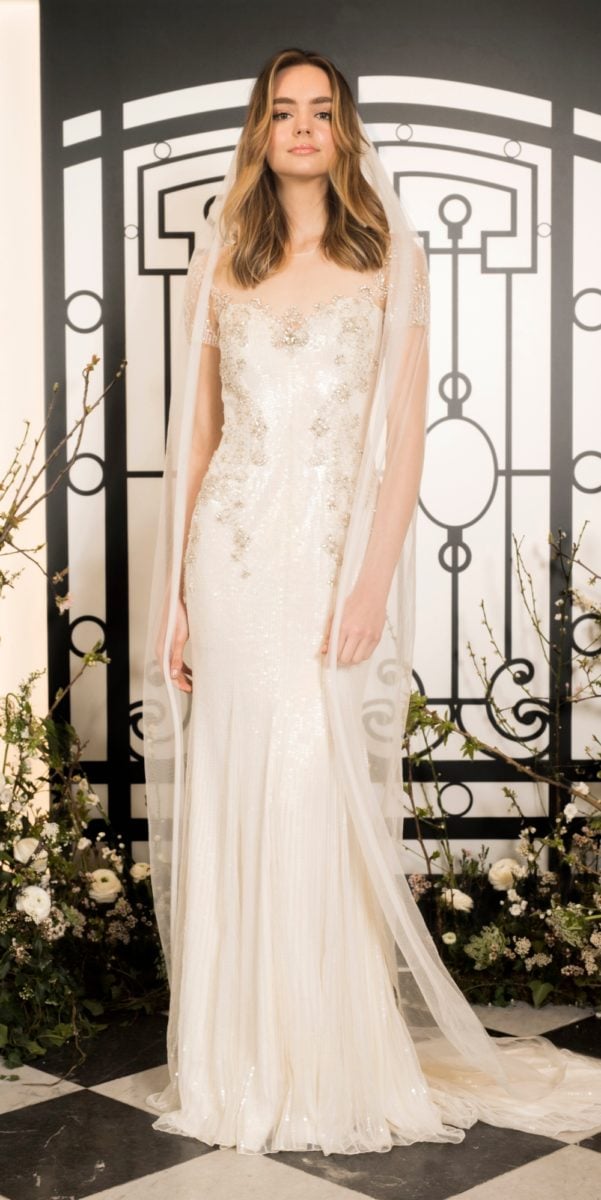 Bianca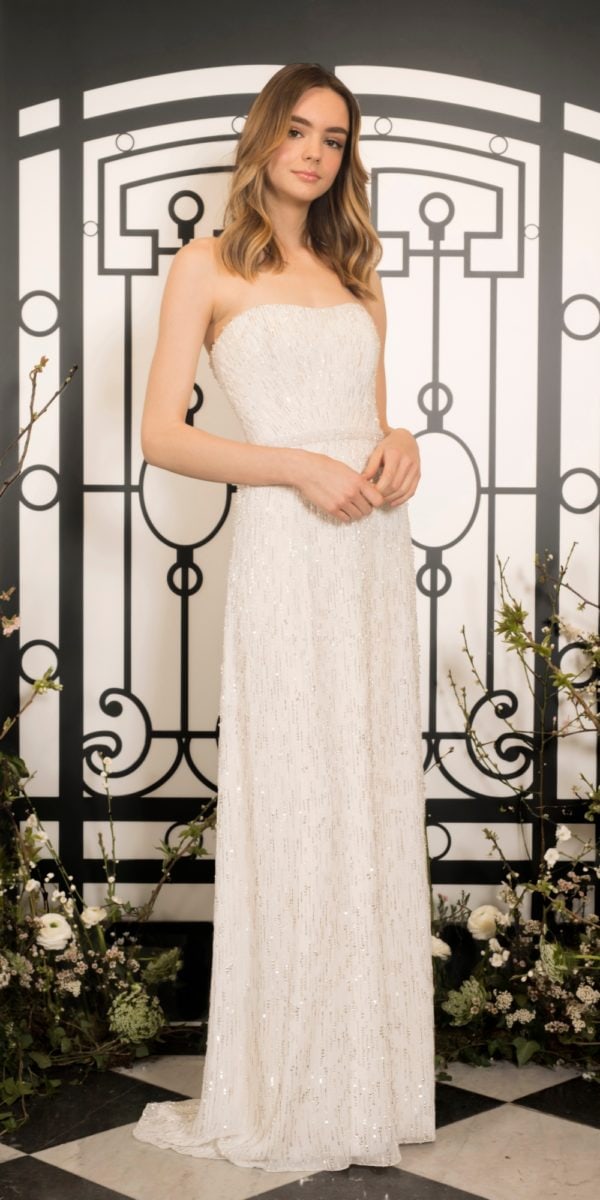 Bianca and Jagger Top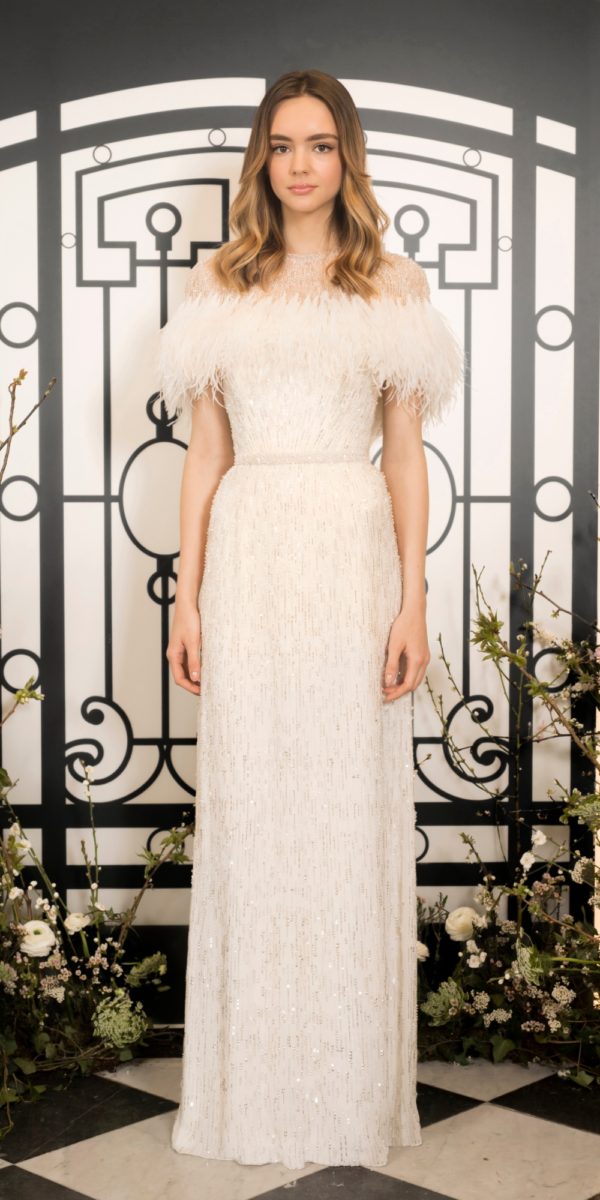 Brigitte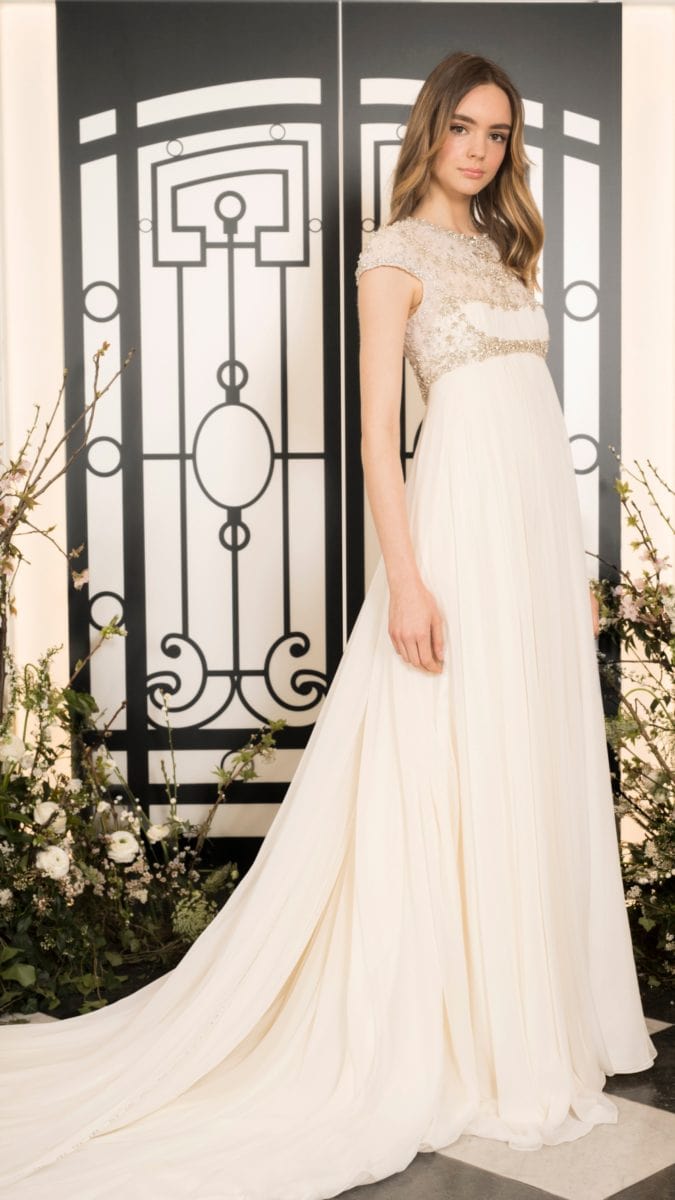 Colette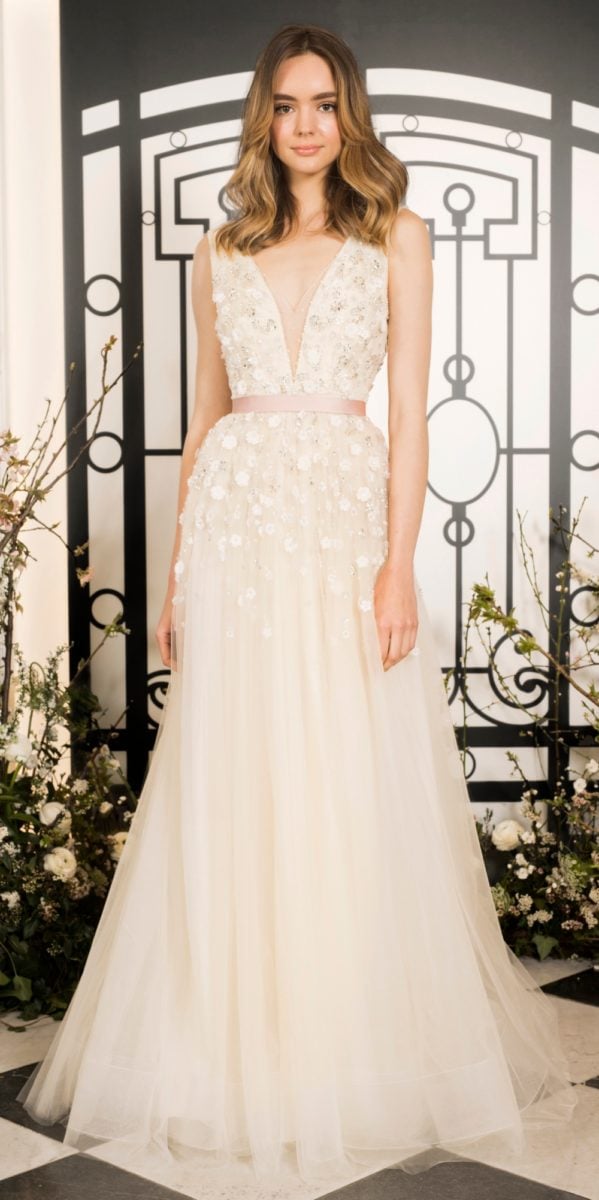 Elysee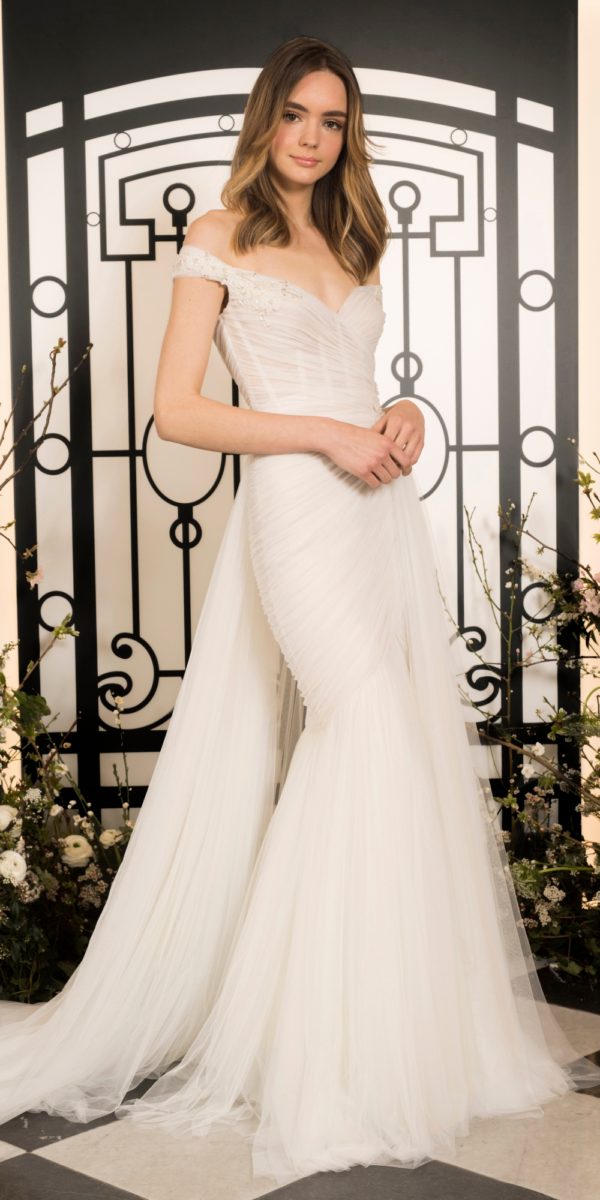 Etoile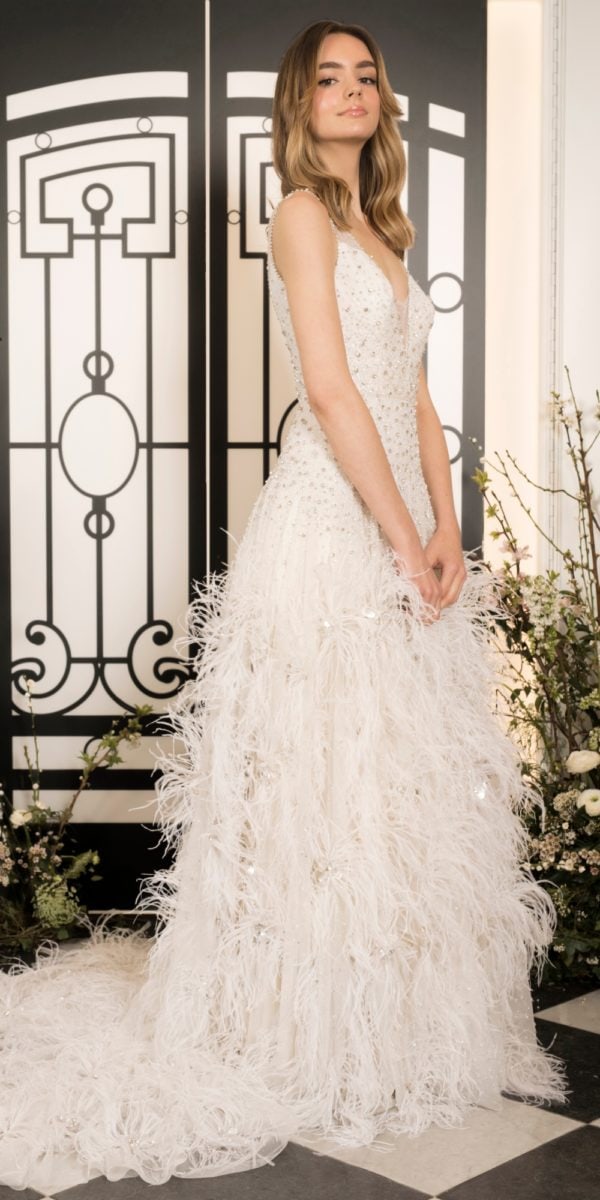 Farrah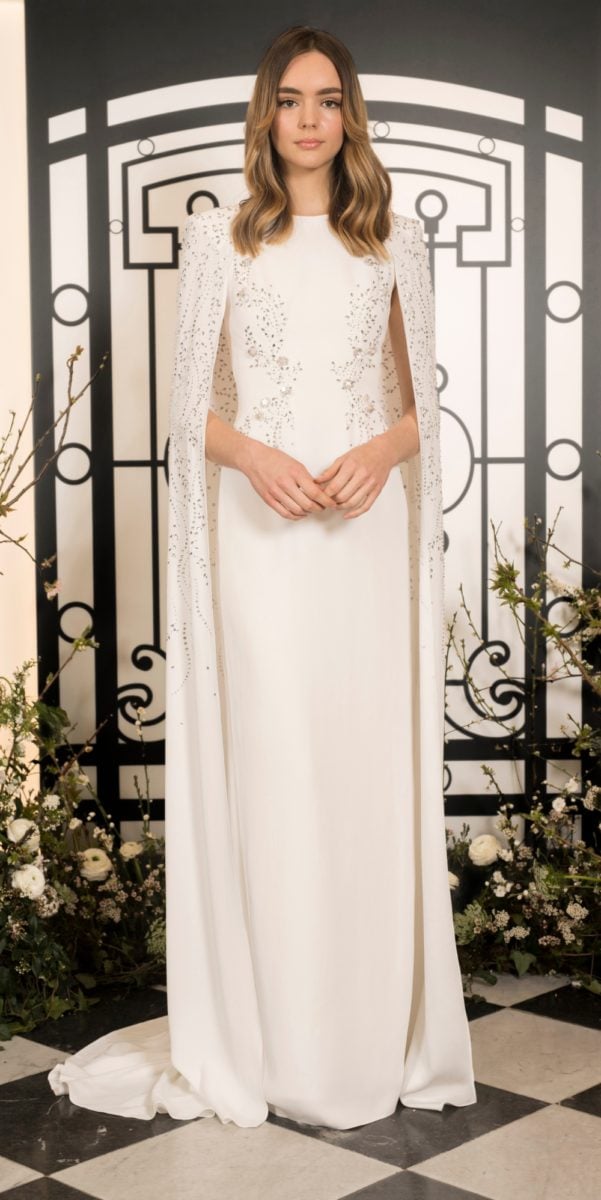 Jackie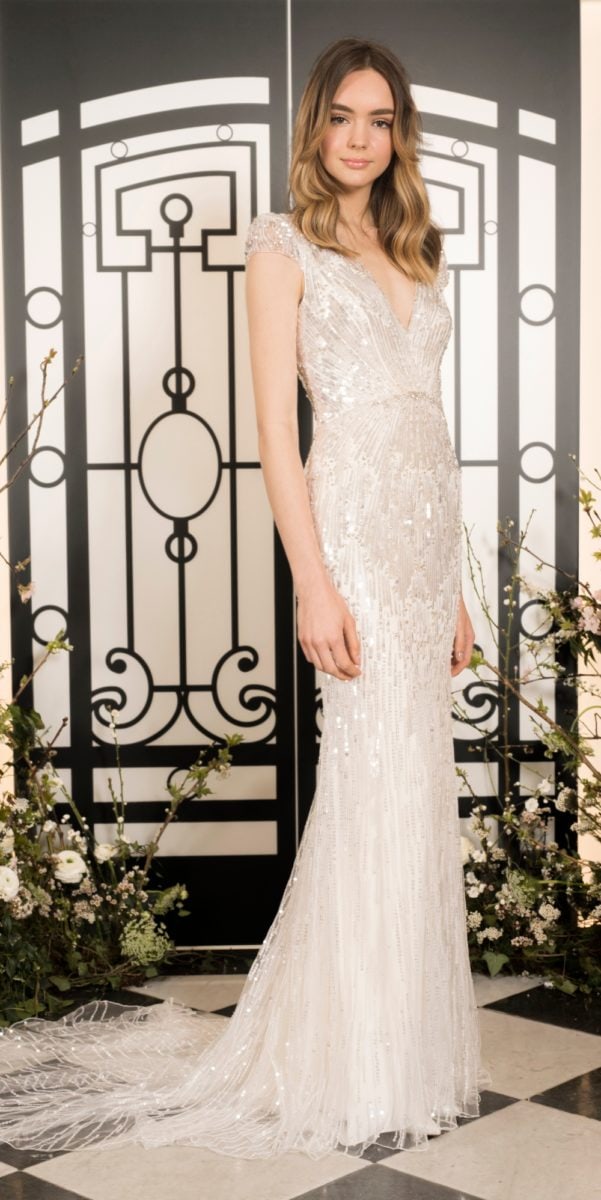 Larreta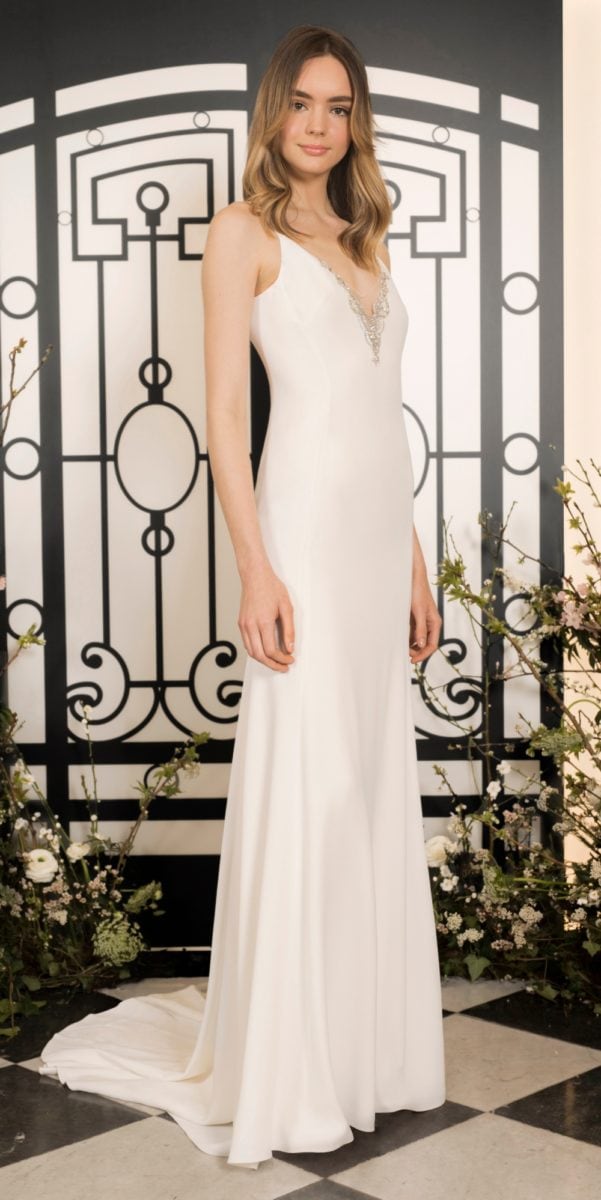 Margeaux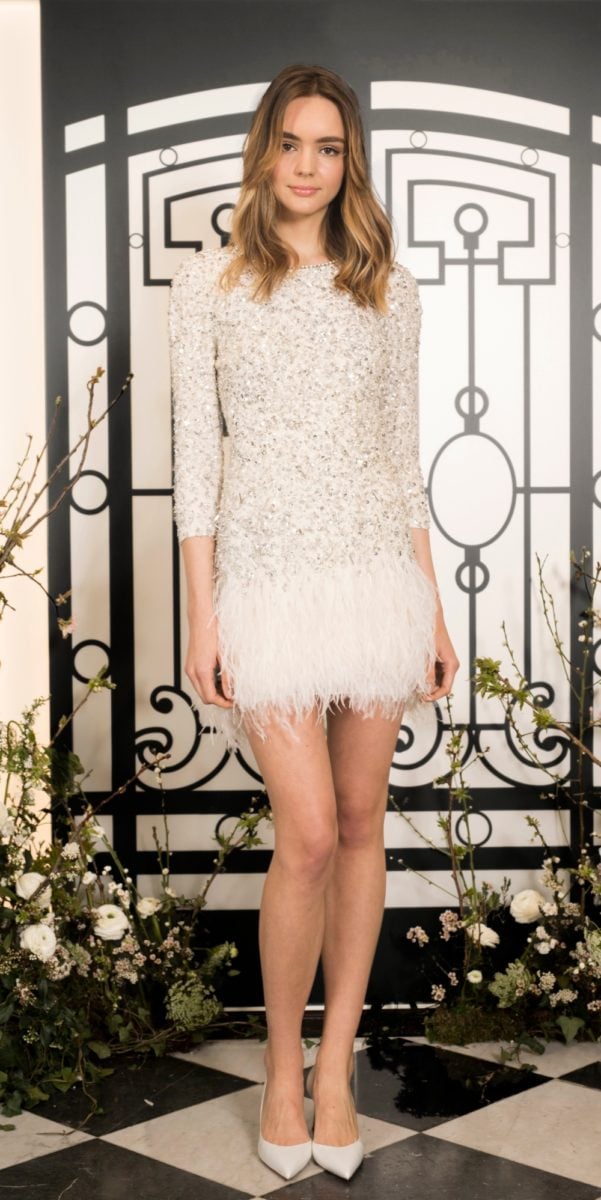 Maria & Callas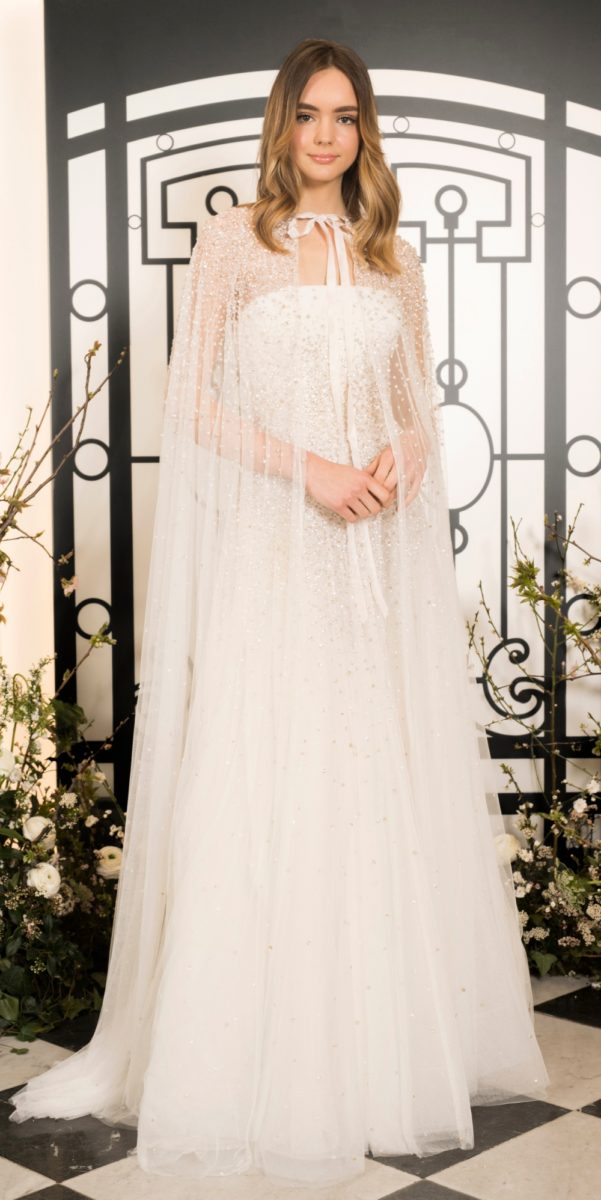 Nolita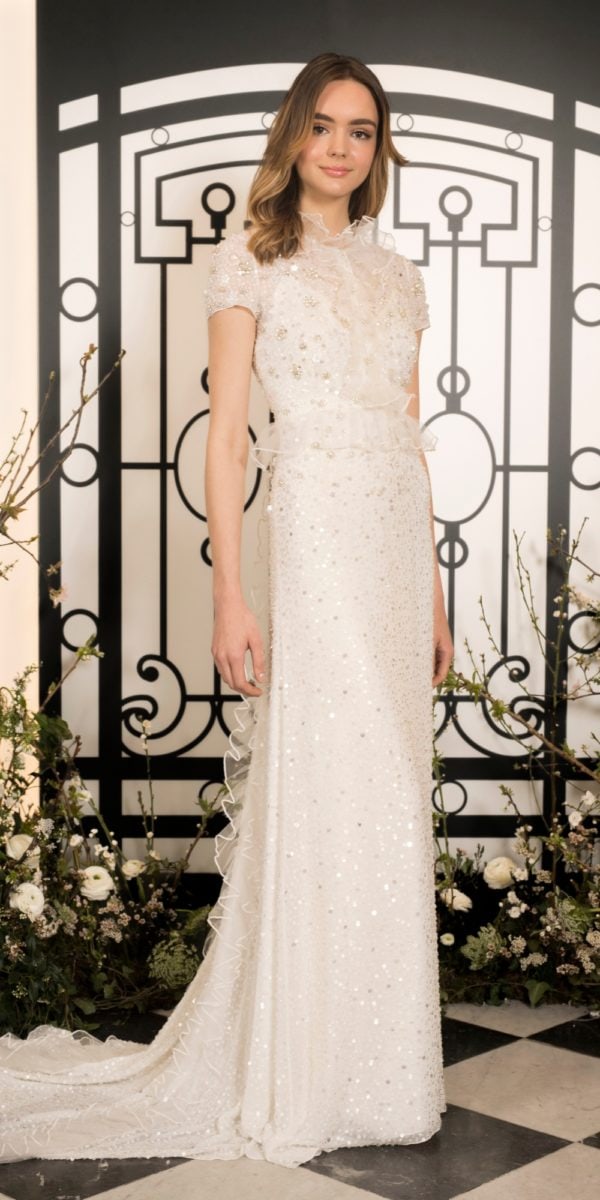 Palermo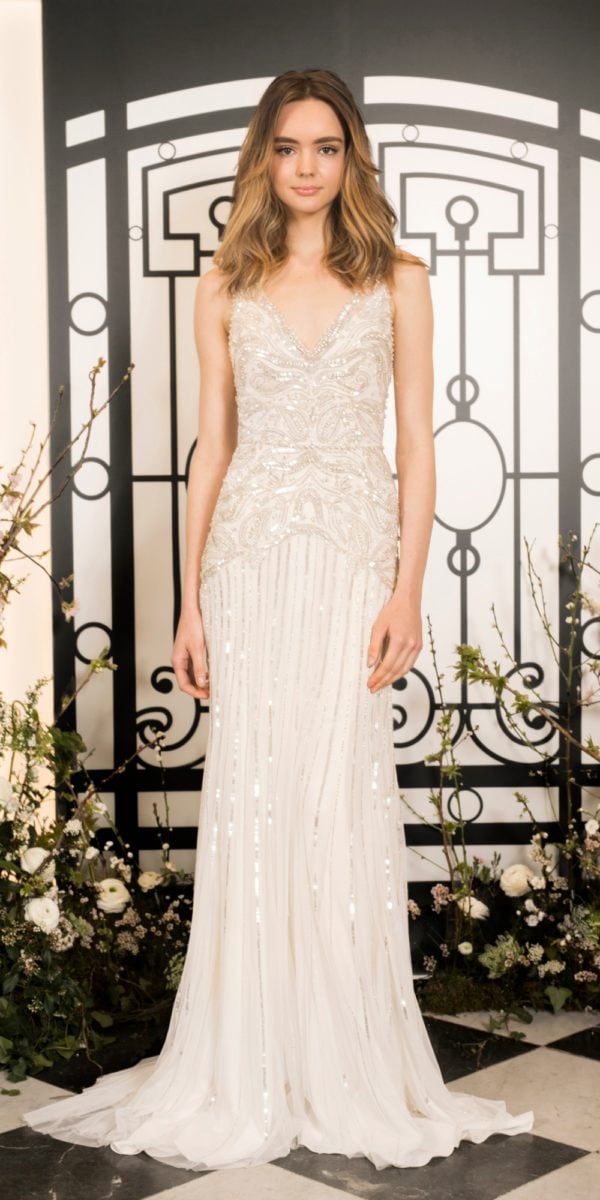 Seine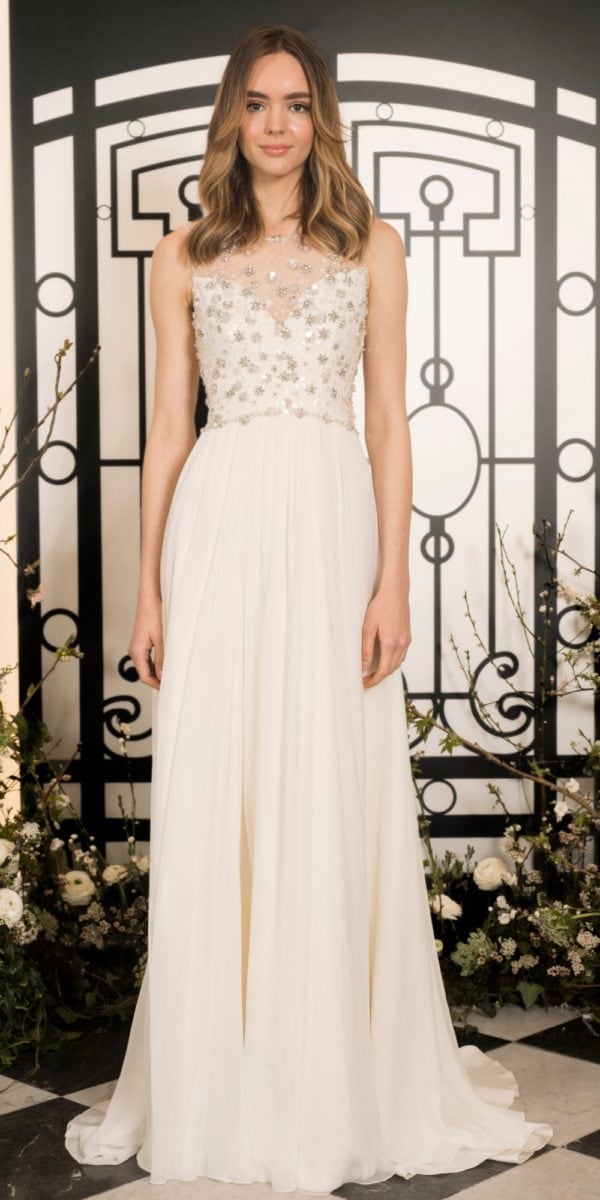 Simone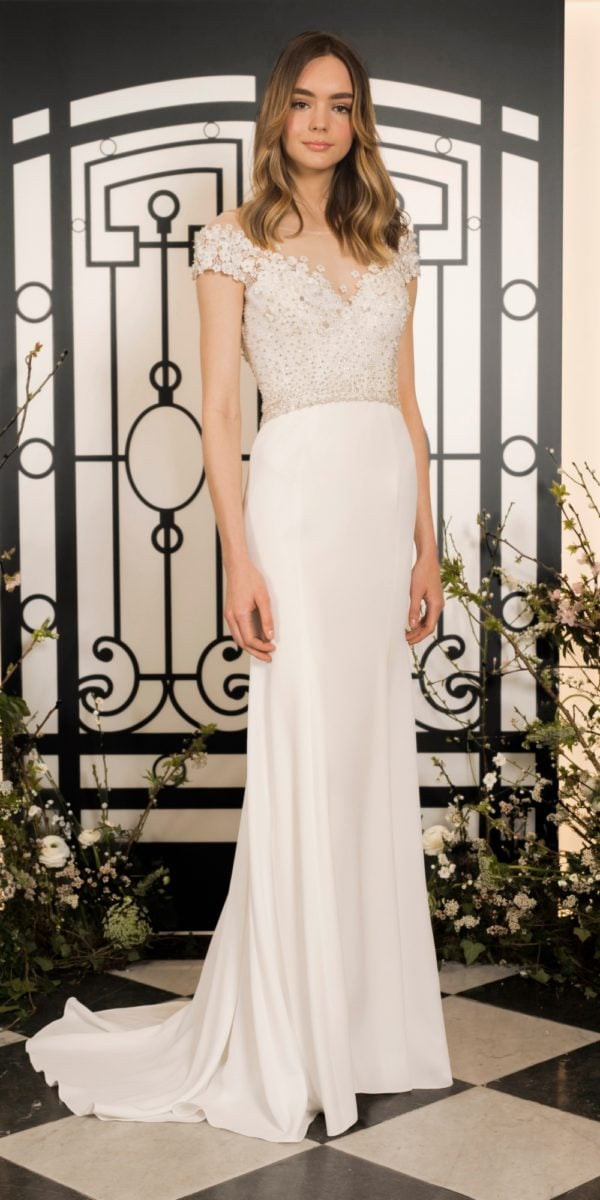 Vida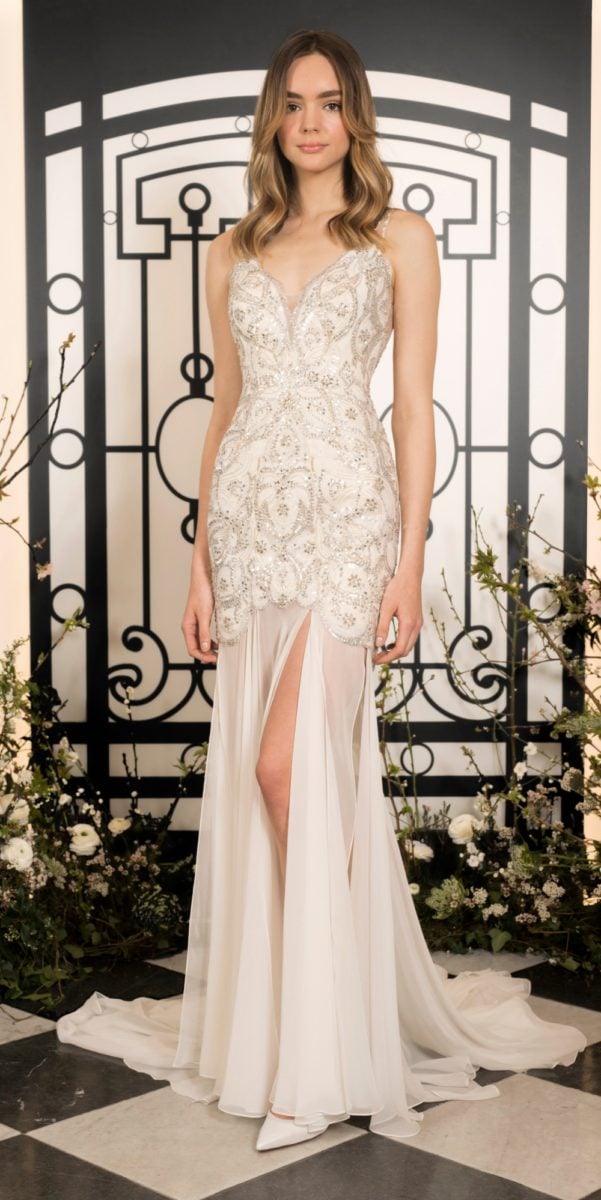 Violette & Roxy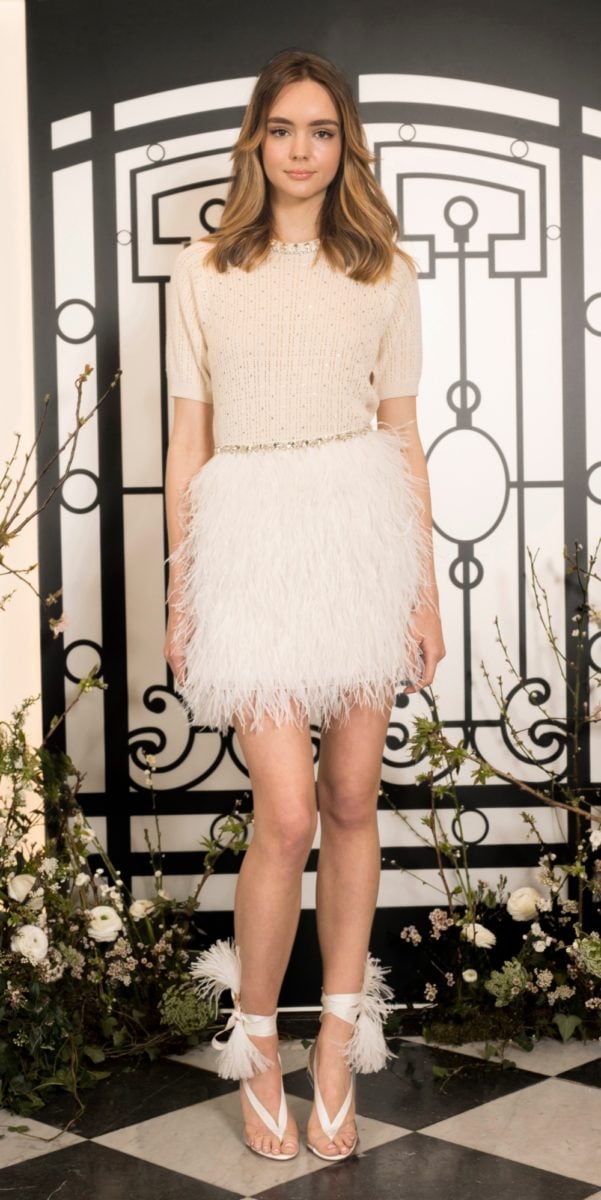 Credits for the Jenny Packham Bridal Collection 2020
Creative Direction: Jenny Packham | Photography: Jason Lloyd-Evans | Model: Paulina Frankowska at Titanium Management | Floral Design: The Odd Flower | Shoes: Christian Louboutin |
Hair: Gustav Fouche for Michael Van Clarke | Make Up: Amy Conway for Bobbi Brown Cosmetics
More Jenny Packham wedding dresses, Jenny Packham bridesmaid dresses and more wedding dress features.
Wear it With: Bridal Accessories
The shopping sources in this section post use affiliate links. This site may earn a commission if you make a purchase from our links.