Kenneth Pool Spring 2015 Bridal Collection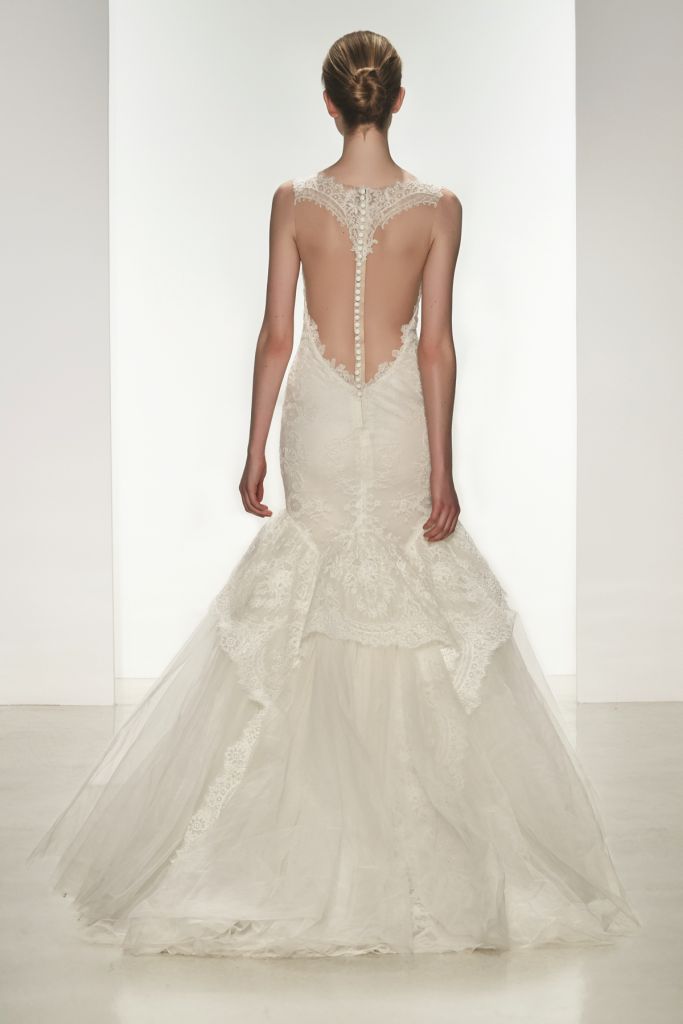 Aleshia , one of the fabulously embellished and daringly low backs in the Kenneth Pool Spring 2015 Collection
While it would have been awkward to accomplish, perhaps the models walking in the Kenneth Pool Spring 2015 Bridal Collection should have walked down the runway backwards, because this is one of those collections where the backs of these bridal gowns are as astoundingly lovely as the fronts. ( And the fronts are pretty astoundingly lovely.) Amsale Aberra does it again with a glorious collection for Kenneth Poo. A few words about her intent with the Collection:
"Soft and sexy is the spirit of the season, as the Kenneth Pool woman re-imagines her bold confidence and love for dramatic flair, with a refreshing embrace of subtlety. Proving its power and allure, lace is the definitely embellishment of the collection - creating sensuous silhouettes an seductive shapes against the form..."
As it turned out, these wedding gowns went down the runway the standard, front-first way, giving all of us who were in attendance a delight as they appeared one by one. When the backs were revealed, there was a collective happy widening of the eyes, and lots of phone camera snaps.
It's  sheer illusion tulle again that's working the magic here. We saw it in the Kenneth Pool sister brand Christos, and in a few other collections, but the way it was used here: to suspend buttons down the back, to frame the back with delicate lace scrolls, and to generally delight everyone with the artistry -- was a wonderful innovation.  Overall these gowns were dramatic, but wearable shapes -- perfect for the bride who wants her ball gown, but has fallen for the illusion back.
Previously, the illusion back has been seen on mostly paired with slip gowns, leaving the bride who wants a grander silhouette  but an illusion back without many options.  But this collection has three full-skirted gowns with amazing backs. So if you've fallen for both front details, ballgowns, and statement backs (and why wouldn't you?) your gown awaits in the Kenneth Pool Spring 2015 Collection. Here's your look! ( Scroll up from the bottom, if you want the backs first... a little bit of dessert before the meal!)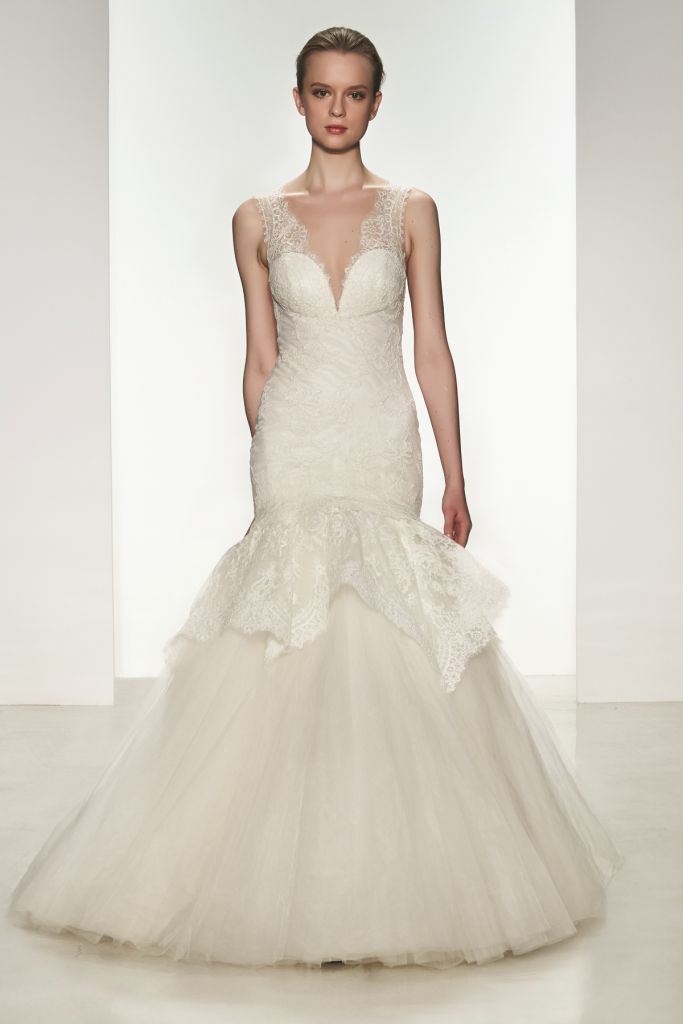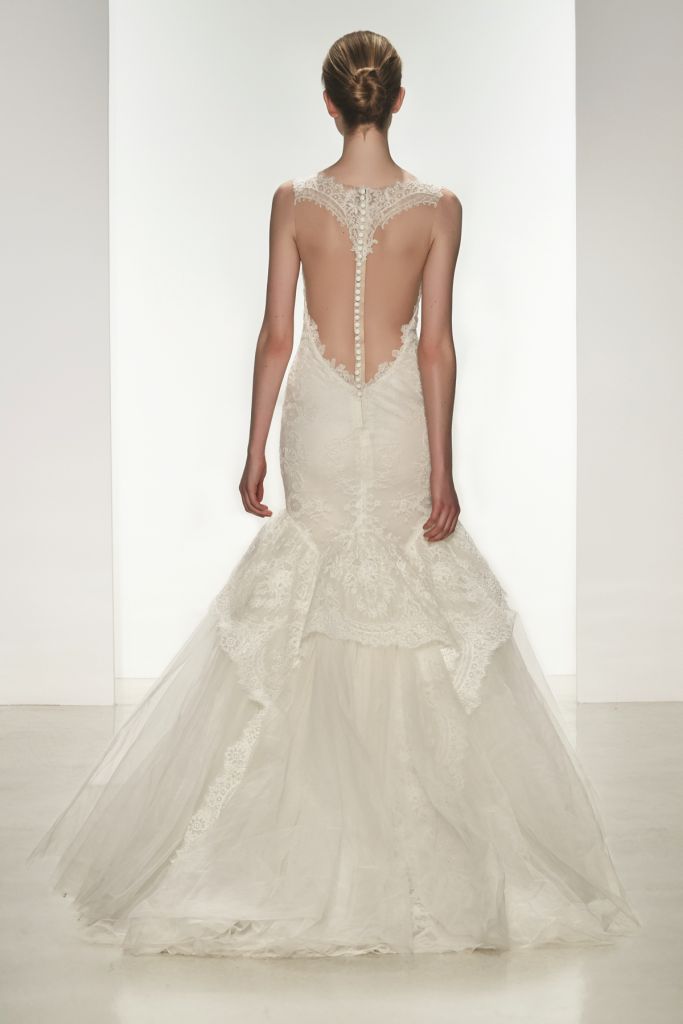 Aleshia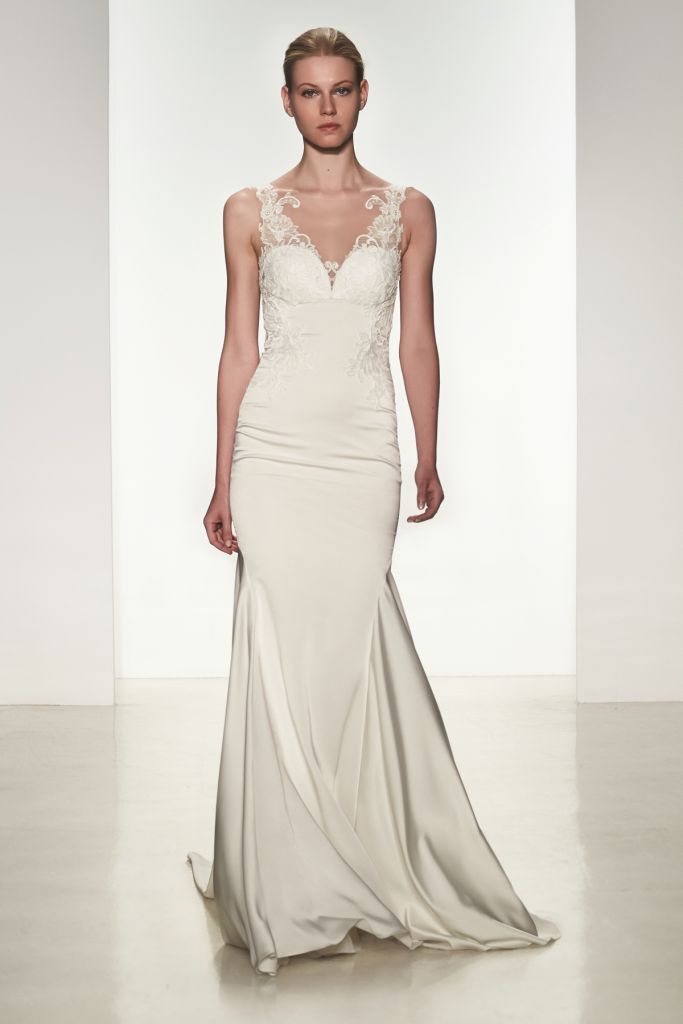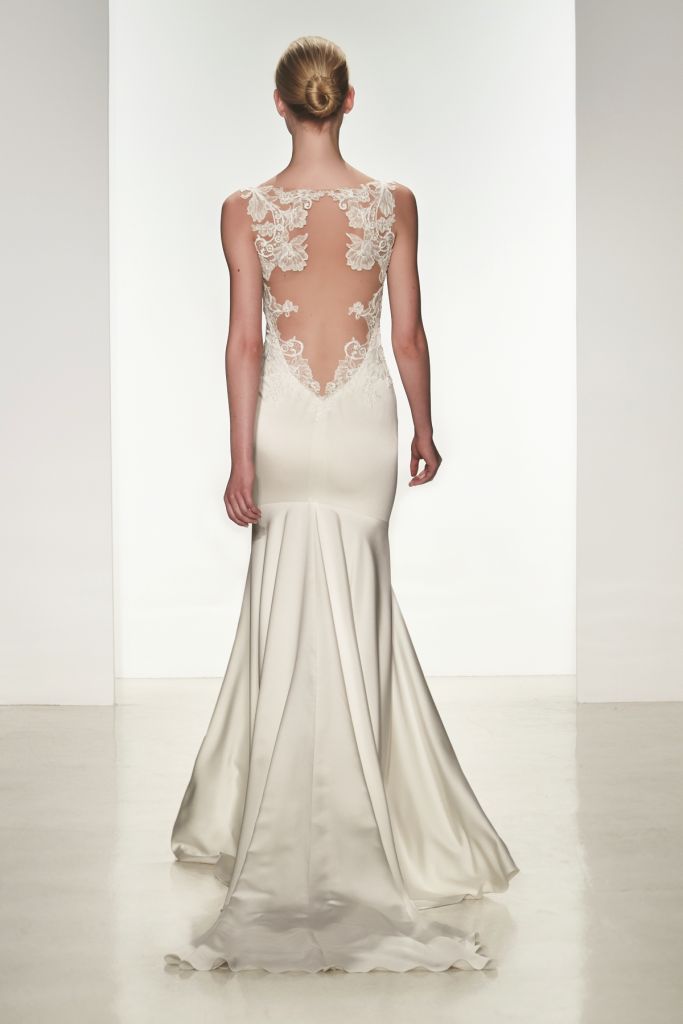 Celia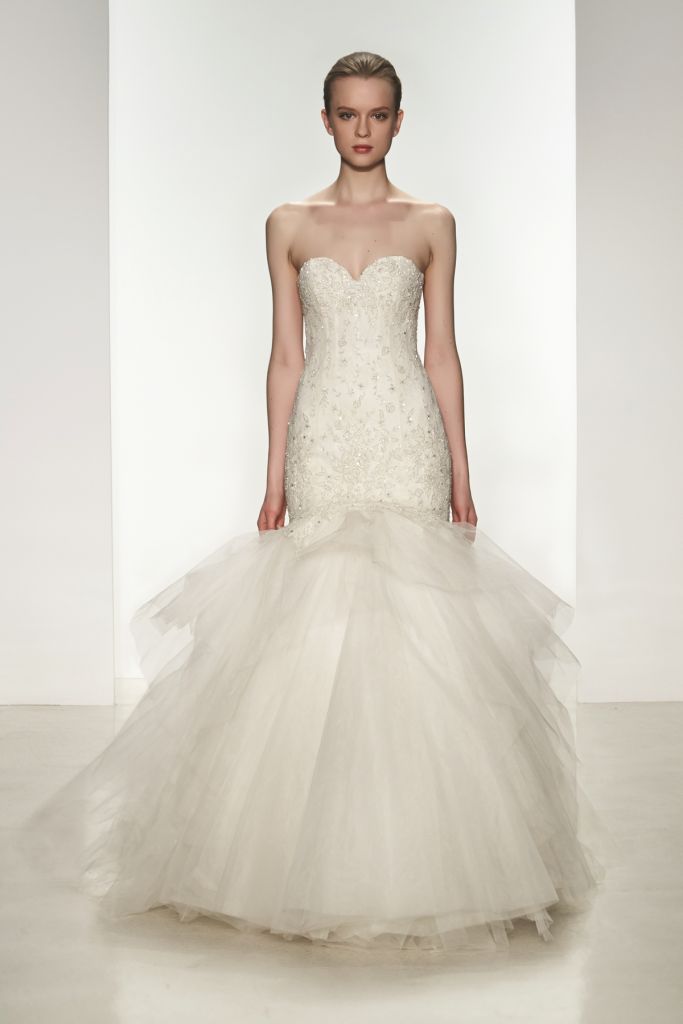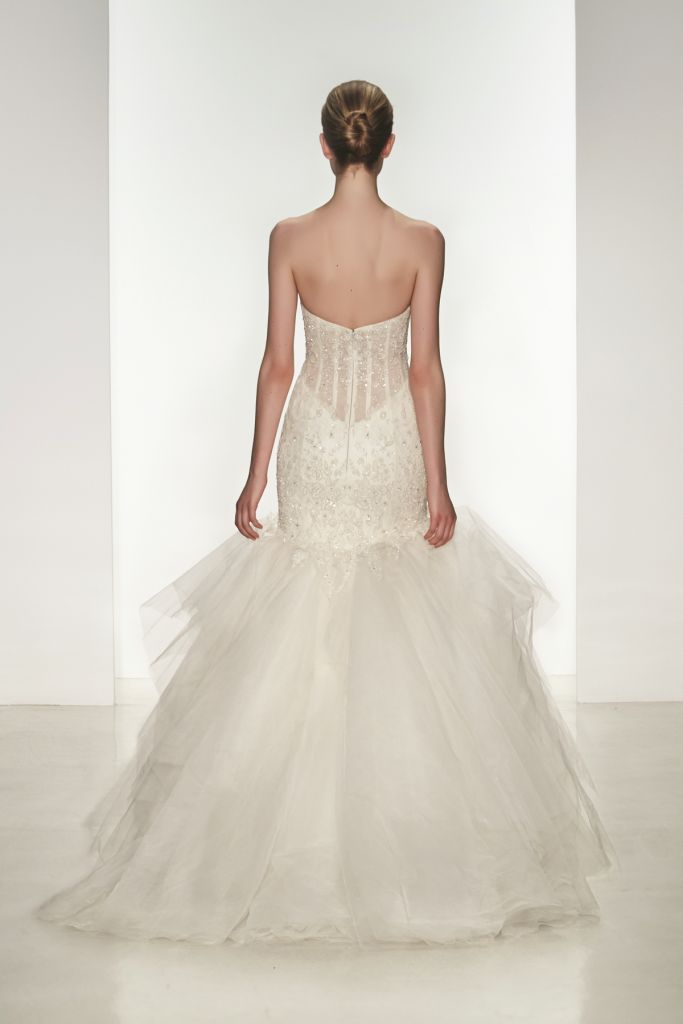 Isa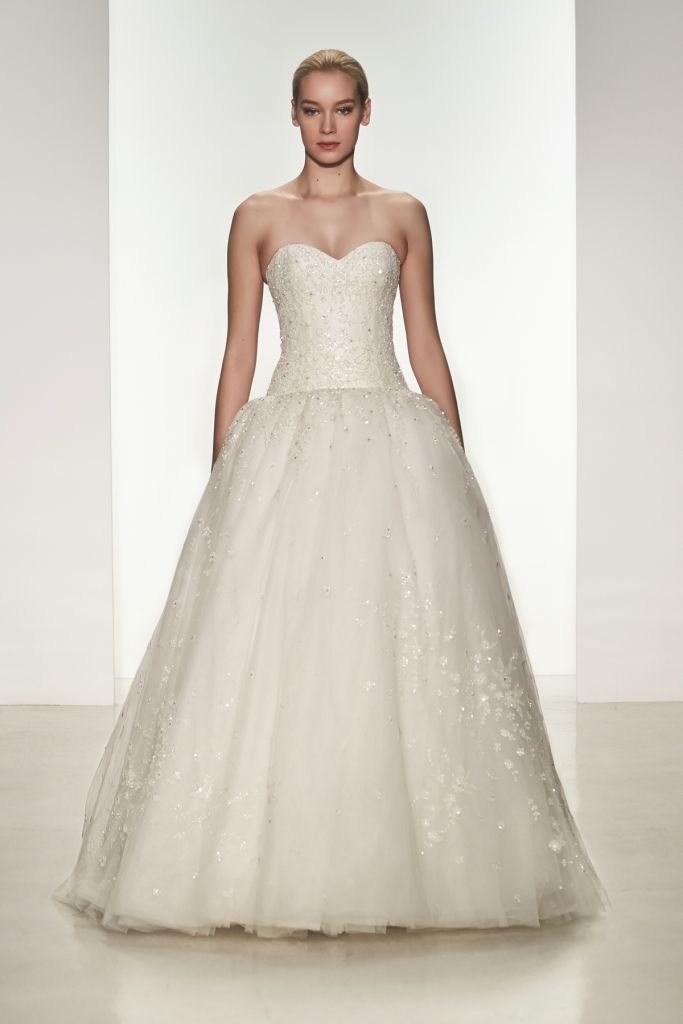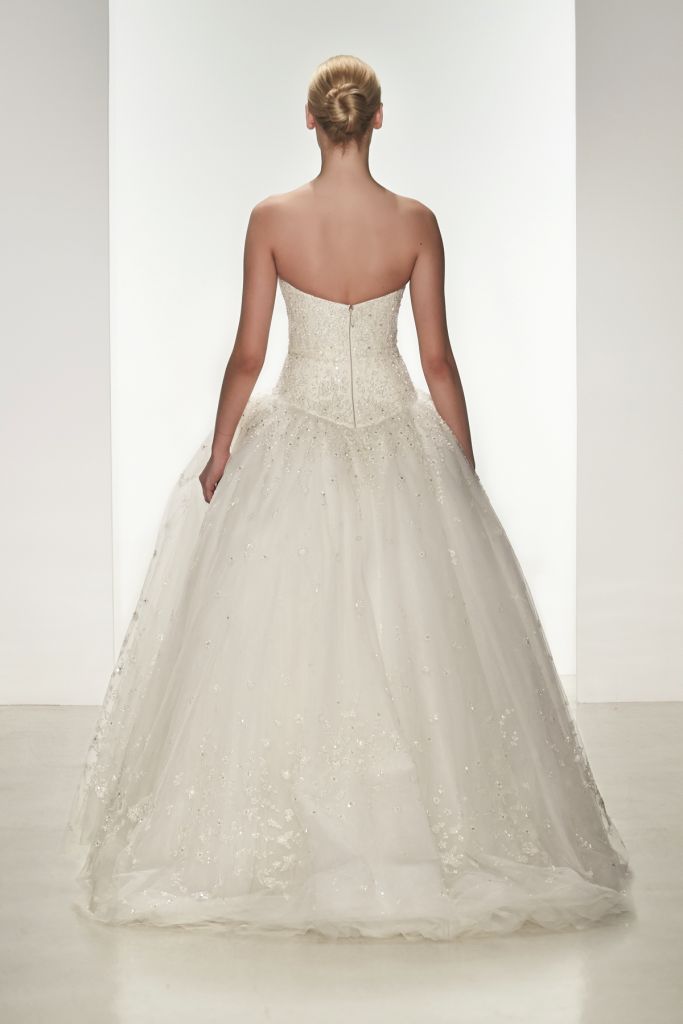 Isabella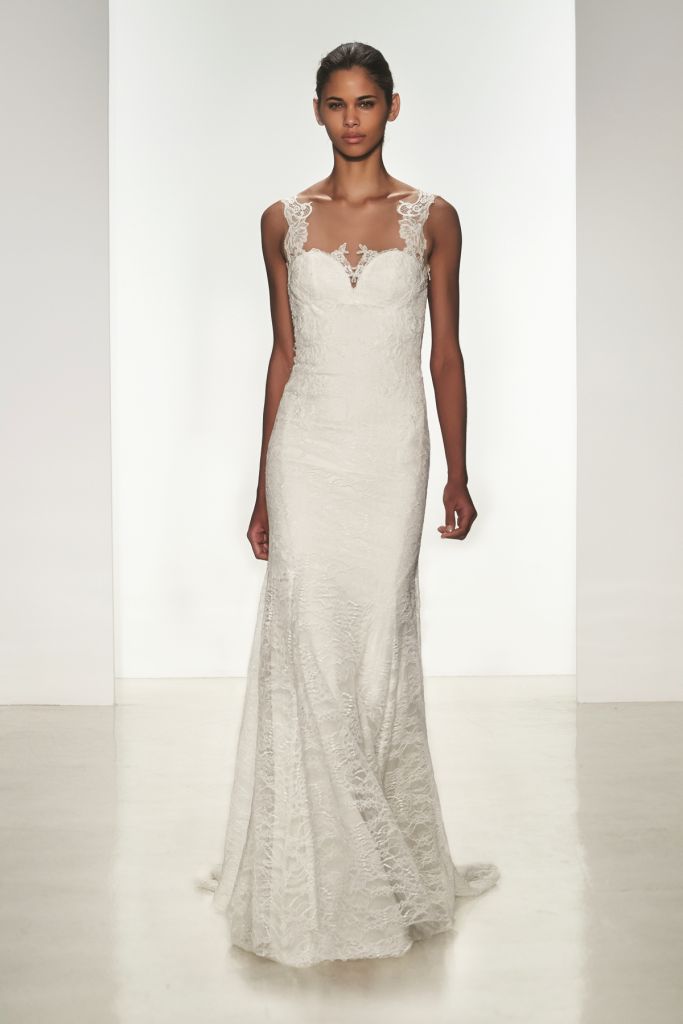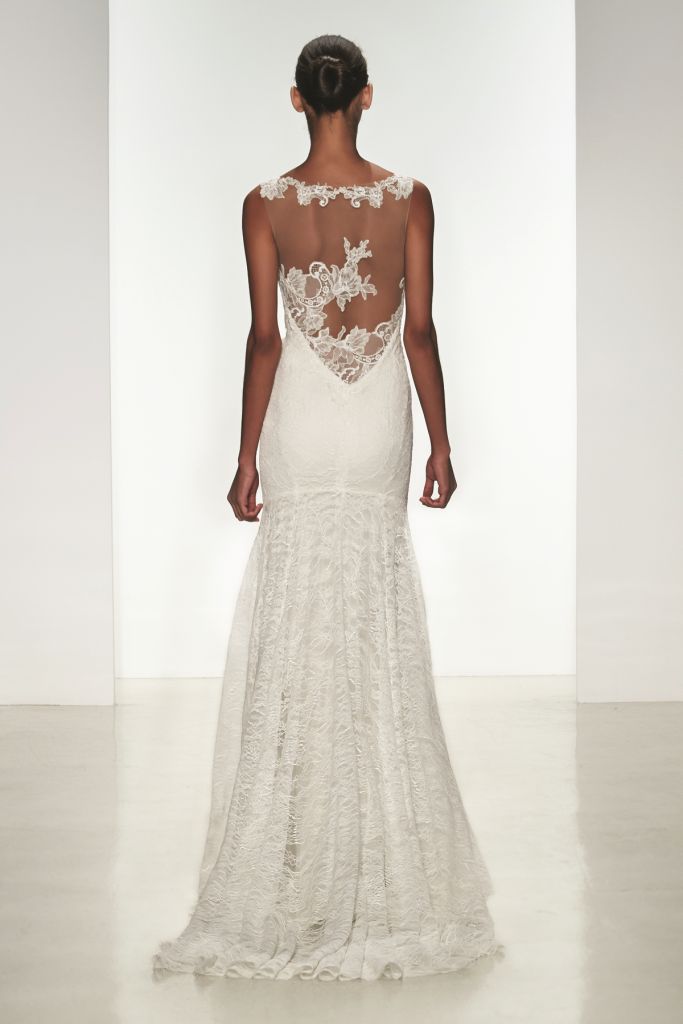 Katya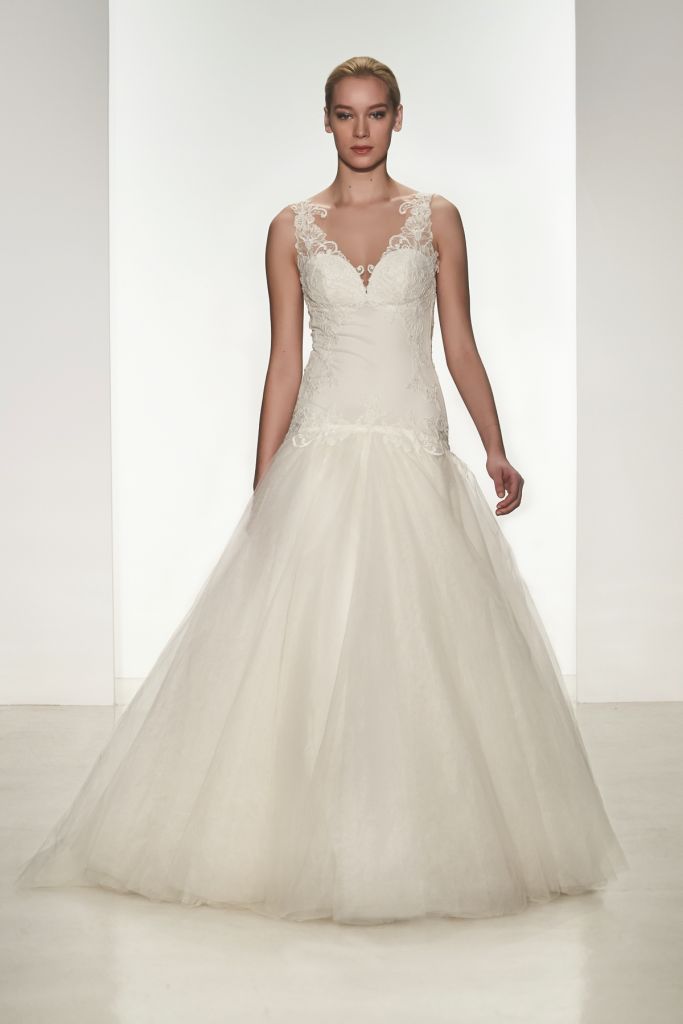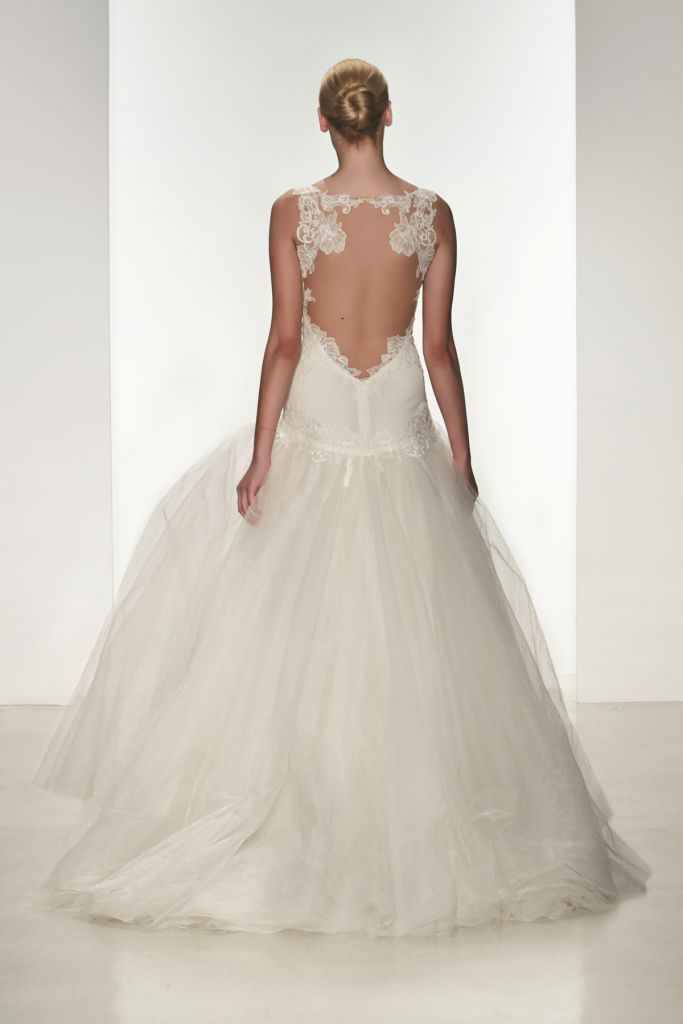 Lena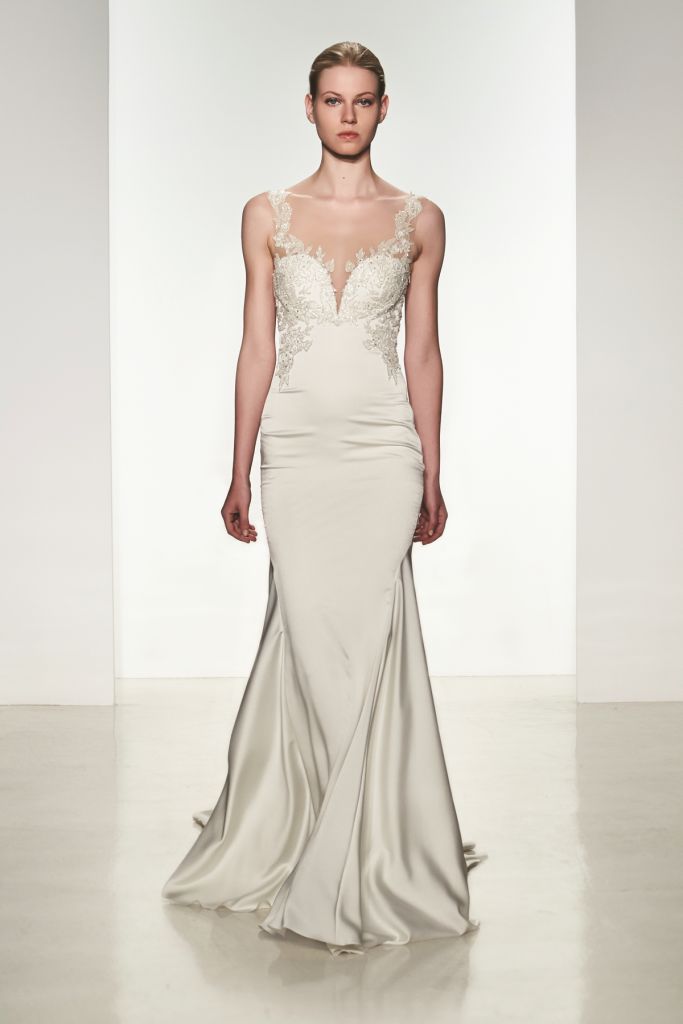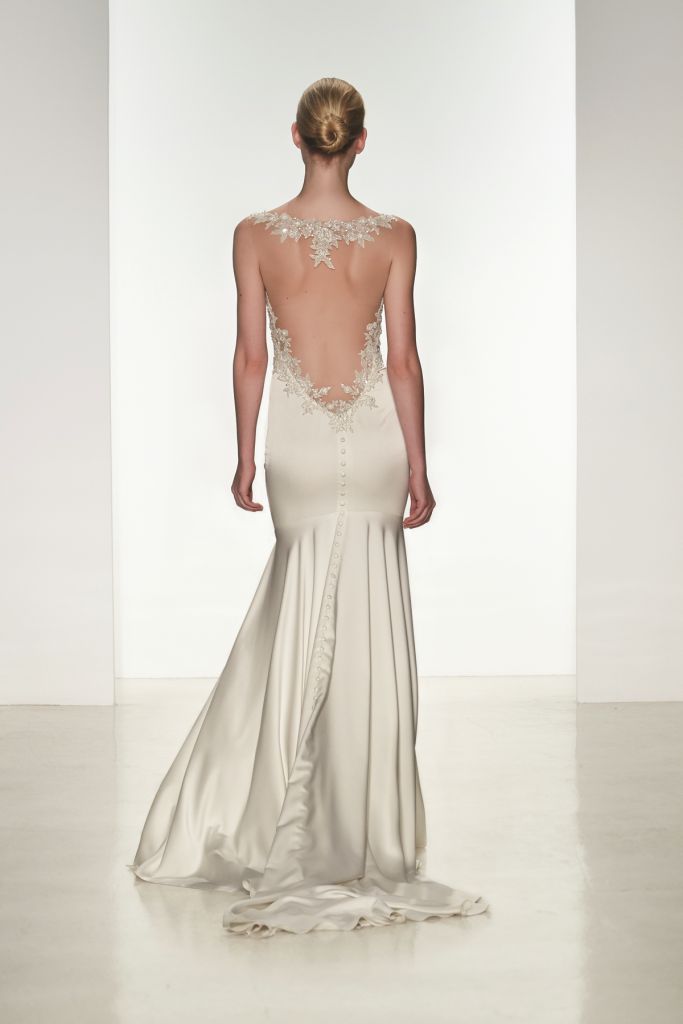 Monica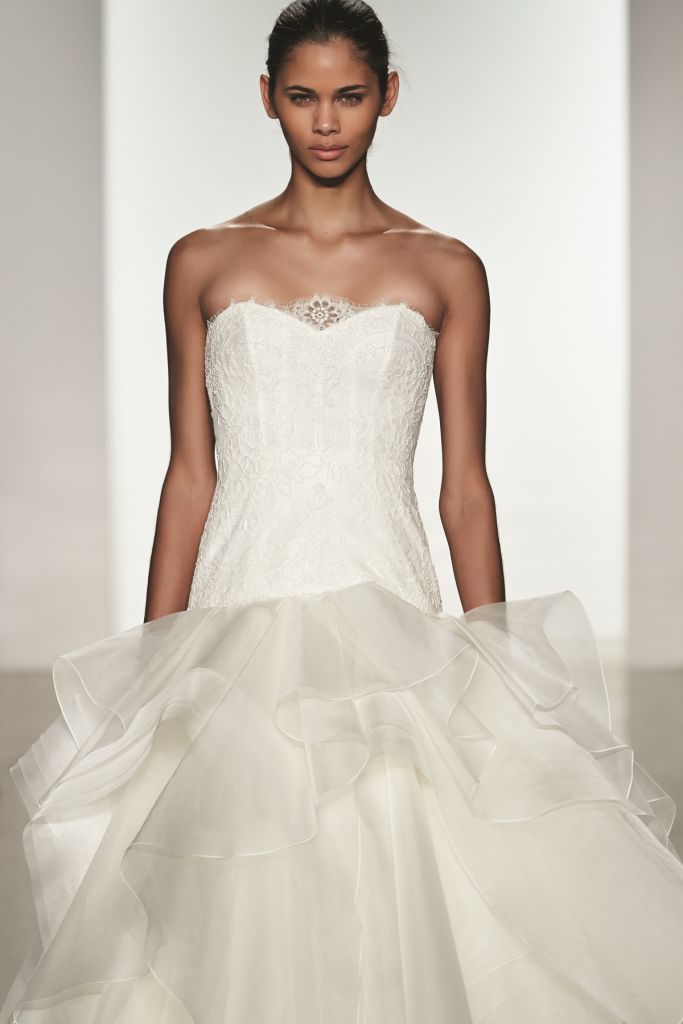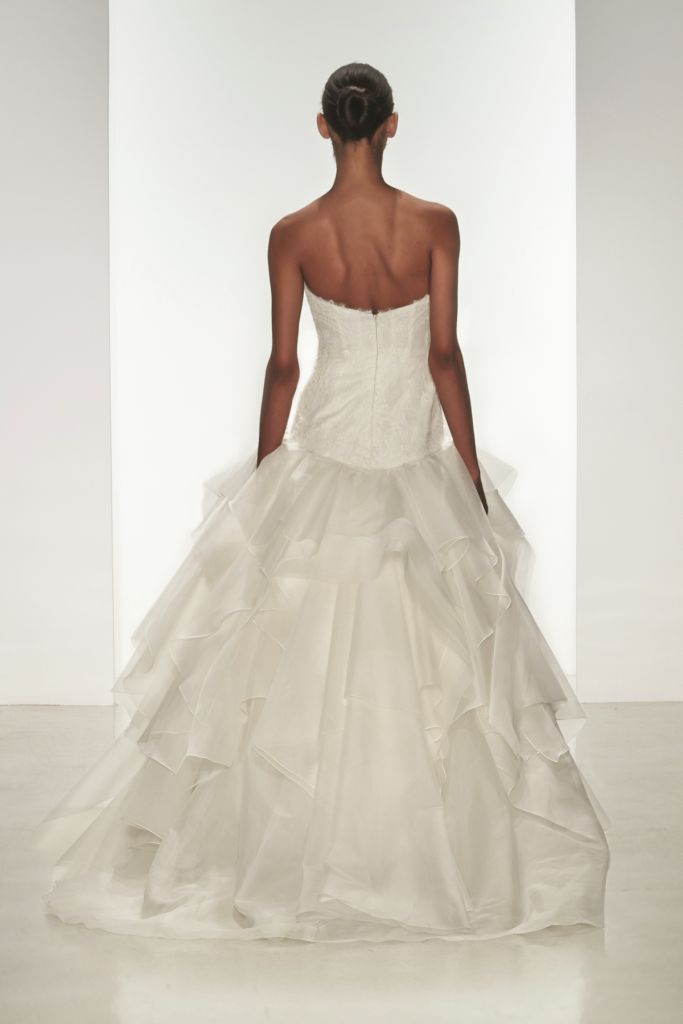 Nayri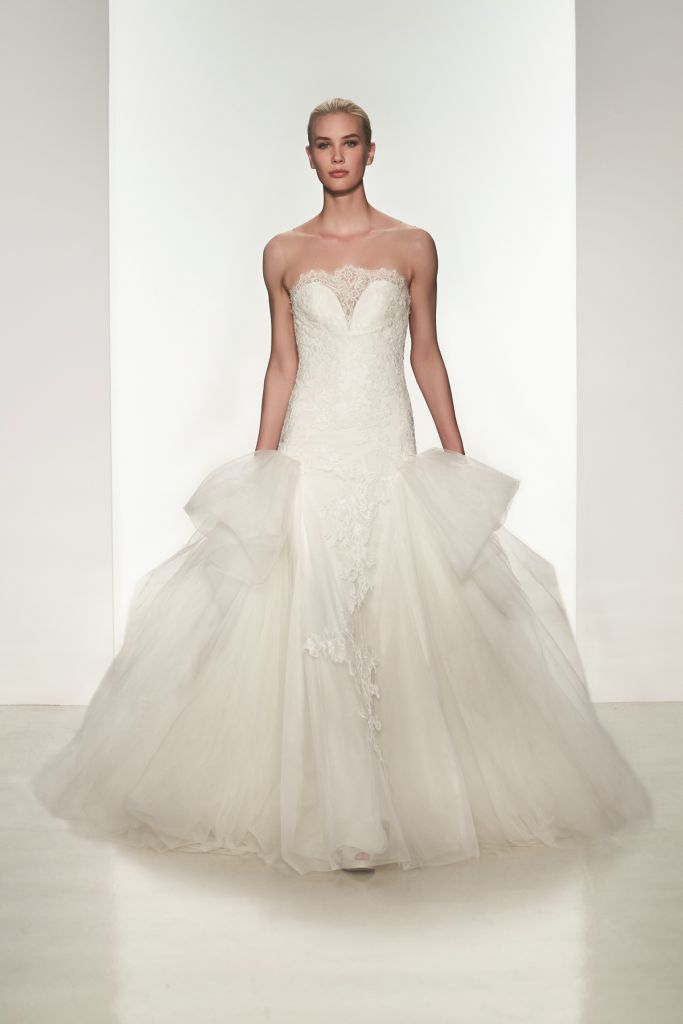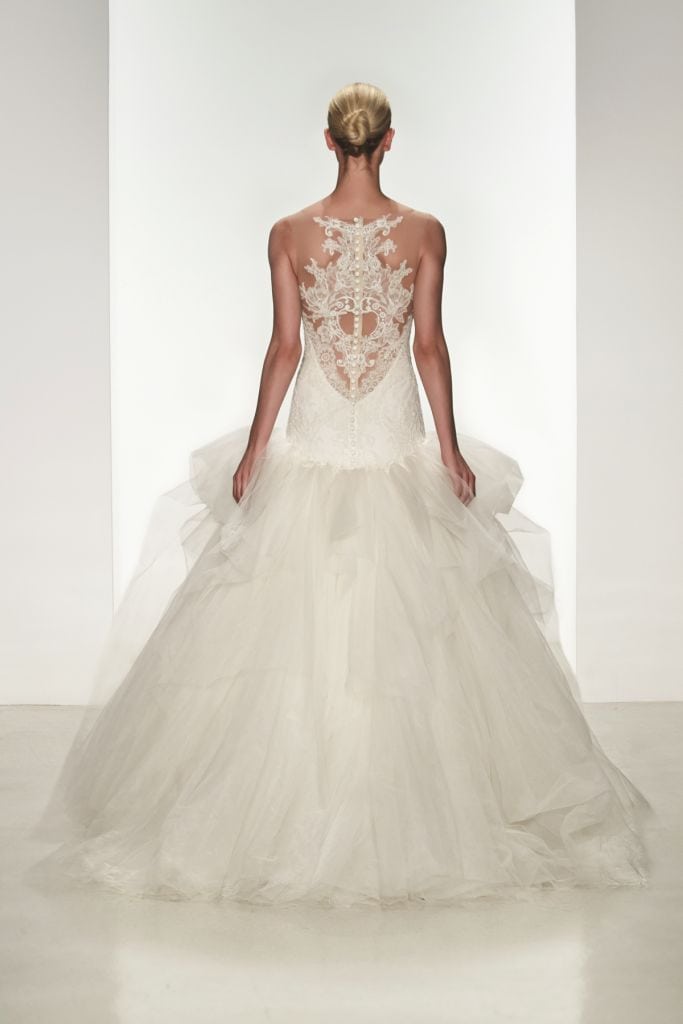 Sada
---
From any angle, clearly you can see why I love this collection!
To find out more about Kenneth Pool, including the fine bridal boutiques that carry these gowns, visit KennethPool.com
All images are copyright and courtesy of Kenneth Pool